A blad fade is a trendy and uber-cool haircut that every stylish man needs. The bald fade haircut goes great with short, medium, and long hair. You can complement it with just about any dress you wear. Whether you want to tie up or wear joggers, you would love to sport this style.
What Is A Bald Fade?
Unlike other haircuts,the transition of a bald fade should be gradual. Specifically, it lines from around your hair's top to the neckline, essentially smooth. The fade will go down to the zero length before disappearing entirely. With this style, you get longer hair on top and shorter on the back and sides.
Bald Fade VS Skin Fade
Most people often interchangeably use the two terms together. You will hear many talking about bald fade and skin fade. However, you might question, "Is there a difference between them?
Generally, both are the same cut. Barbers belonging to different barbershops use this terminology. You will see some skin visible around your head's sides in both haircuts. However, the nape is cut short to appear bald, and your skin becomes visible.
How to Cut a Bald Fade
A bald fade cut requires professional expertise and skill. Generally, cutting a bald fade is trying to create a smooth transition with the different lengths of hair which is usually done by hair clippers.
You must choose a proper hairstylist to create this look. Firstly, your stylist will start by creating a fade line according to your preference, whether you want it to be high or low.
After this, your hair's sides and back are shaved to create a bold look. Then the stylist will start with the tapering process, making an excellent transition. And then do the best masculine clean, chic look that is ready for you to flaunt.
Try out these different bald hair cuts to create a unique style statement for every season. Let us know which one's your favorite hairstyle and why? We would love to learn more!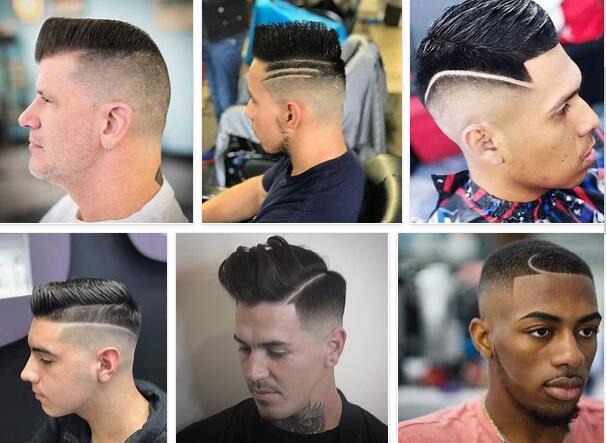 Top 50 Bald Fade Haircuts You Can't Resist to Try Out.
Want the best bald fade haircuts for yourself? Today we will discuss 50 best bald fade haircuts you can't resist to try out.

1. Low Bald Fade
This haircut is ideally suited for professionals or people in business who do not want to reveal much of their skin on the back and the sides. The taper fades live just above the ears and curves around the neckline in the low bald fade. This cut looks classy and carries a charm.
2.

Mid Bald Fade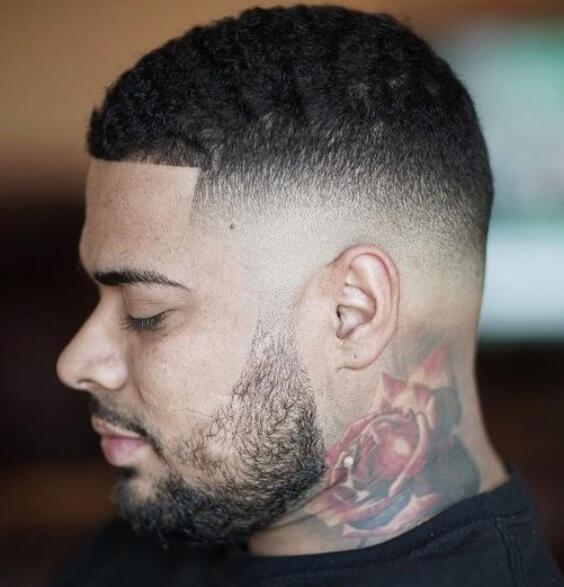 Mostly in trend, the medium bald fade starts in the middle of your back and sides of your hair. This creates a contrast which is required to highlight the styling on top. They generally work great with any hair type or length and look fantastic.
3. High Bald Fade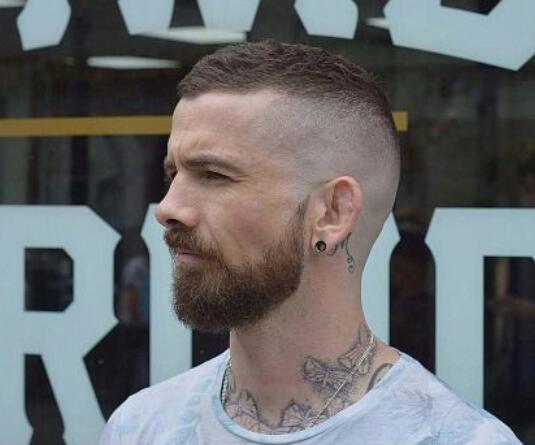 This haircut is quite bold and starts from the top of the sides and the back of your hair and shaves out most parts of your hair. This haircut provides excellent contrast and highlights a unique hairstyle. Easy to maintain and works well with short and long hair.
4. B

ald Taper Fade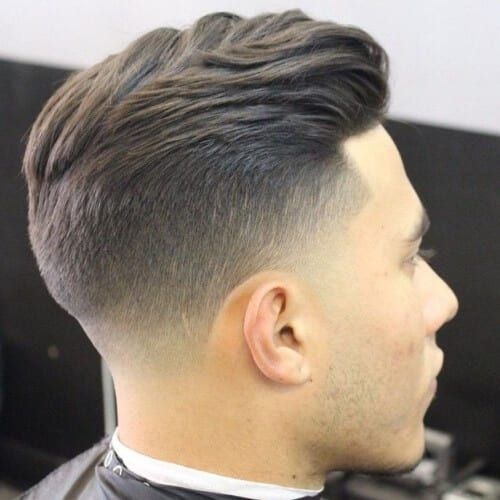 The hairstylist generally uses clippers and scissors to work on this haircut—ideal for men who want to have a good amount of hair on the top. Here the sides are shaved in such a way that it is blended. Low, Medium, and High Tapers are available in this style, so choose accordingly.
5. Bald Drop Fade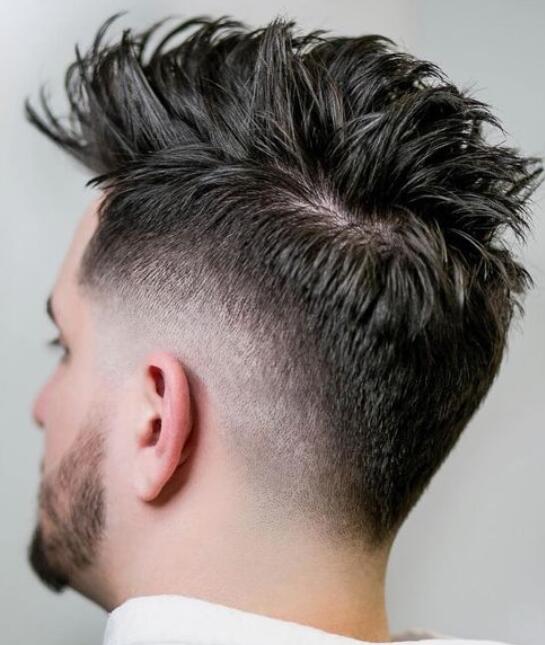 Can you get the best of both worlds? Well, in haircuts, yes; With this haircut, you can get both elements of a bald fade as well as a drop fade. Here the barber generally cuts the hair around the sides and back and lets it drop to the neckline. You can get a shorter hairline with a sloped region and the desired amount of hair on top.
6.

Bald Fade Undercut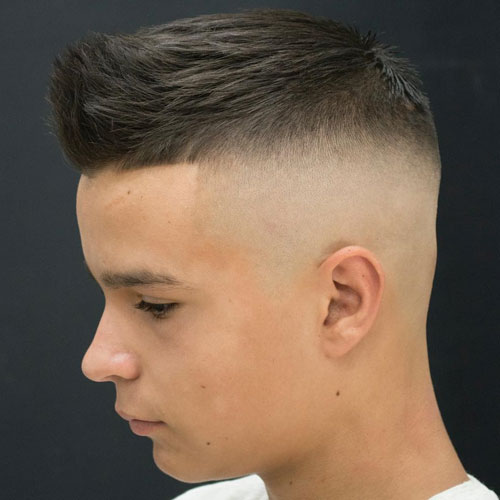 This haircut looks relatively modern and stylish and helps to highlight a decent amount of hair on top. If you want both a fade and undercut, you can choose this as it combines both in a fantastic way.
7. Bald Cut Fade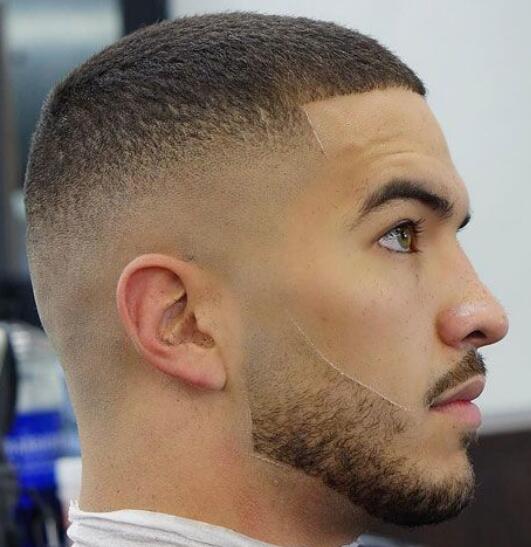 If you want a low-maintenance haircut, this is the best. It generally features a skin fade from your temples to the back of the neck. This haircut is relatively shorter than the others as the top of the hair is also cut short.
8.

The Razor Fade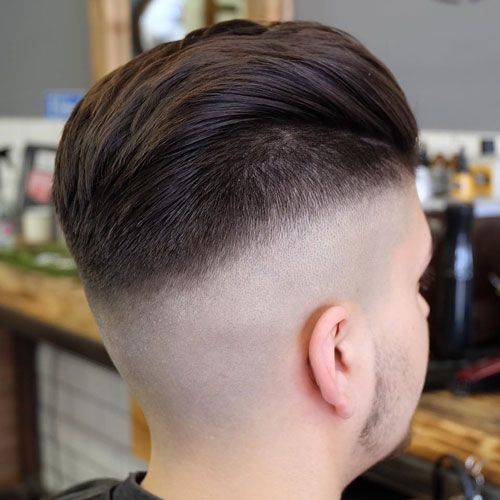 A complete bald fade will not require you to shave your entire hair. Generally, in this haircut, a straight razor cut is done from the back and the sides of your hair to go well with your top hair.
9.

High-Top Bald Fade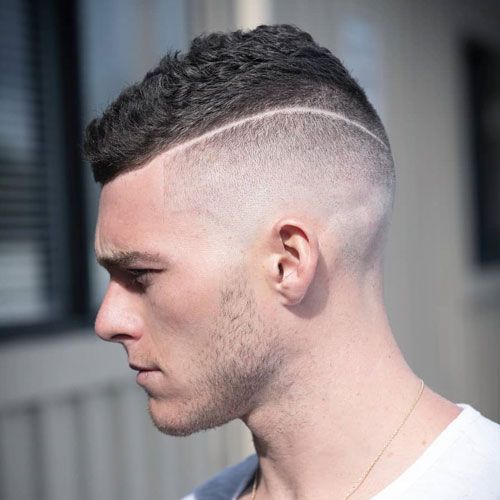 The 1980s haircut is back in the trend but with a revamped outlook. It generally combines high-top hair with a bald taper fade along the sides and back of your head.
10.

The Bald Fade with Part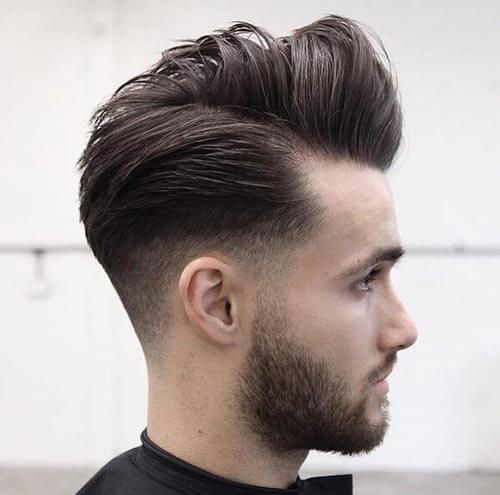 This is a unique and updated haircut. The length on the top of the hair is styled by parting it to the side of your head; the sides are buzzed, and the back is tapered. Finally, some hair products are applied to place everything properly.
11.

The Bald Skin Fade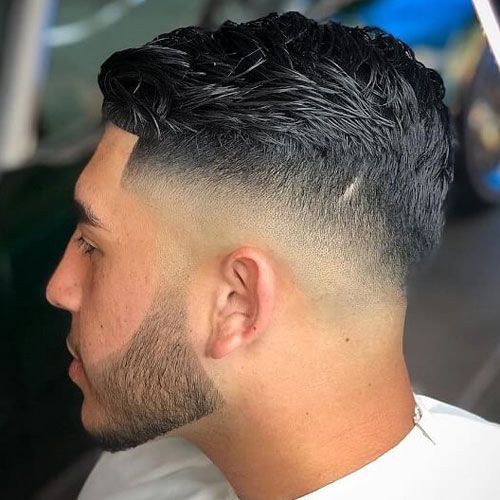 This is also known as skin fade or zero fades. When you opt for this style, make your stylist know whether you want a low, medium, or high form of this haircut.
12.

Bald Fade with Textured Crop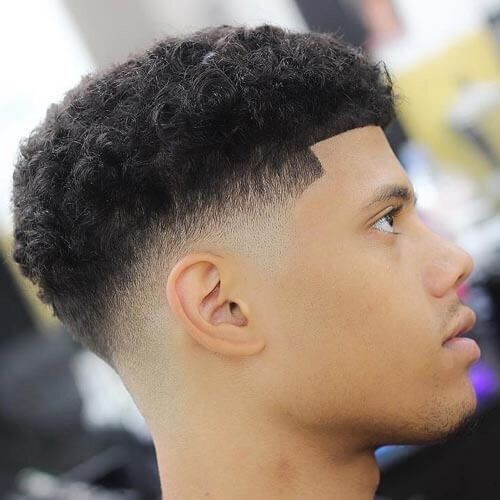 This haircut has been on the trend for quite some time where the hair is cut down to the skin, but the transition is softened as it leaves a decent amount of hair on the top of your head as per your style.
13.

Bald Fade with Pompadour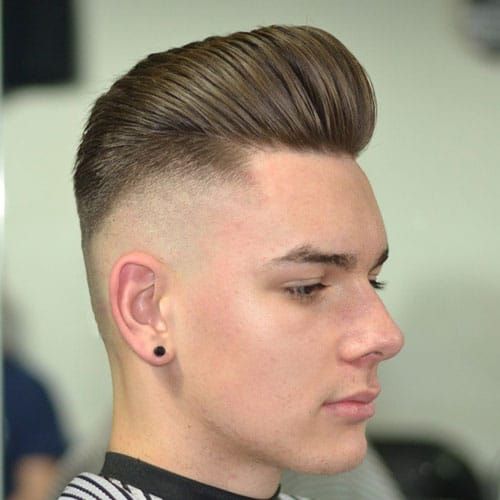 To get this haircut, you can require your hairstylist for a bald fade on the sides and the back of your head and remaining a decent amount of hair on the top; This will help it slip back, creating a pompadour shape.
14.

Buzz Cut Bald Fade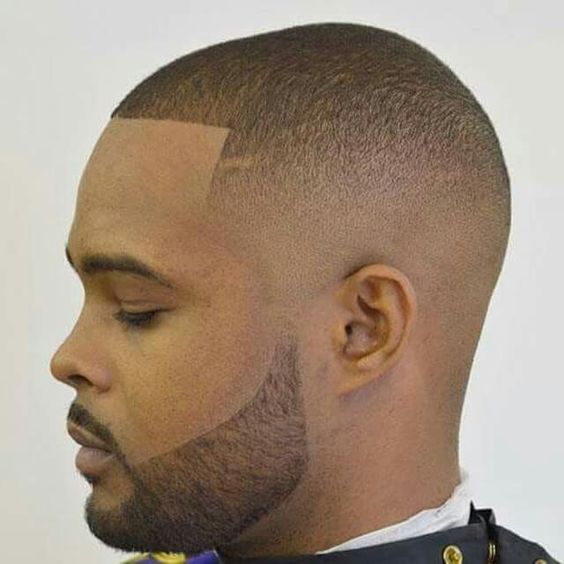 Buzzcut bald fade gives a shaved look leaving trimmed sides that often require touch-ups, ensuring that the lines remain sharp.
15.

Bald Fade with Beard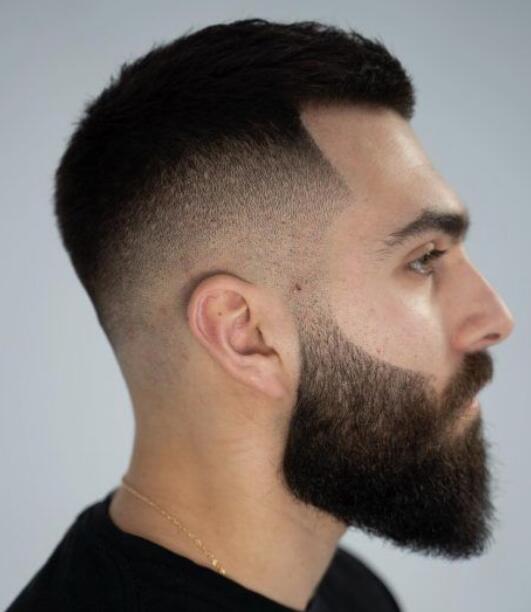 This combination is sure to catch some eyes. If you are someone who has grown your beard, trim it properly and perfectly, and then ask your hairstylist to choose a bald fade that would match your face and the neatly trimmed beard.
16.

Blowout with Bald Fade
In this haircut, generally, the sides of the hair are shaved down to your skin and leave some decent amount of hair on top, which creates this ultra-cool blowout. Therefore, you must have voluminous hair to choose this haircut.
17.

Bald Fade with Designs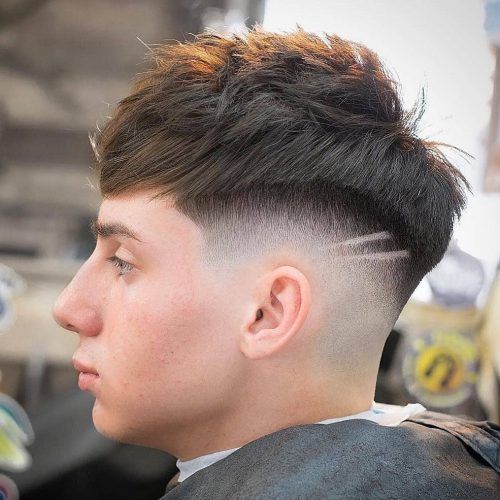 You can try some cool designs with your bald fade. Try to look for different designs and consult your hairstylist to create an iconic hairstyle.
18.

Slicked Back Bald Fade
This haircut comes with tapered sides blended with the longer hair on top, creating a modern look.
19.

Quiff with Bald Fade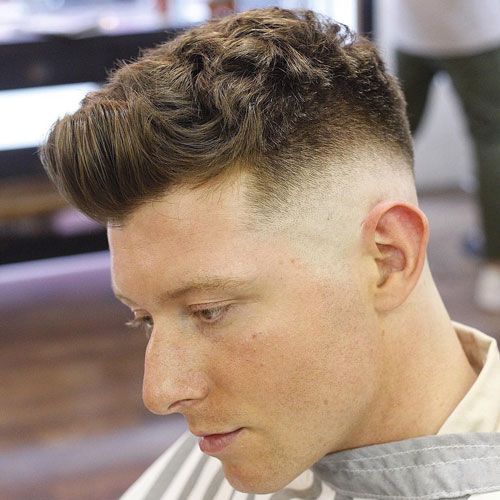 This is one of the haircuts which are in trend. It is ideal for those who want to get a classic yet cool bald fade haircut for themselves.
20.

Bald Fade Side Part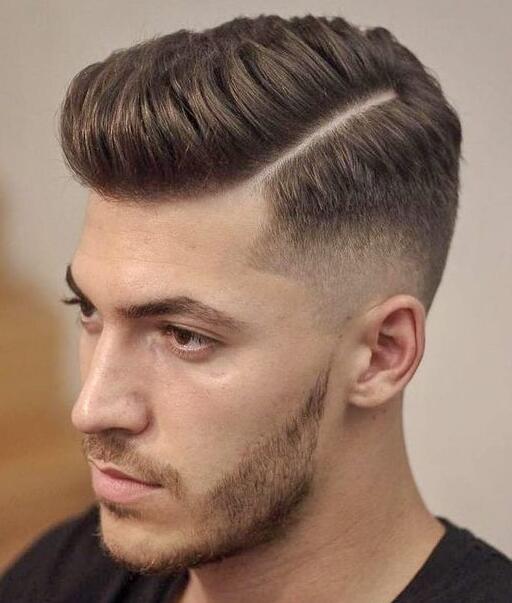 Want to create a blended classic and modern hairstyle? Then this haircut is best for you. The bald fade depends on whether you like it high or low. Along with this, the side part is trimmed to create an overall unique look.
21. Faux Hawk with a Bald Fade
Most people find it very difficult to maintain a mohawk; however, you can try the faux haircut as it has closely tapered hair on the sides and the back and provides a good length on top to create an edgy look.
22.

Afro with Bald Fade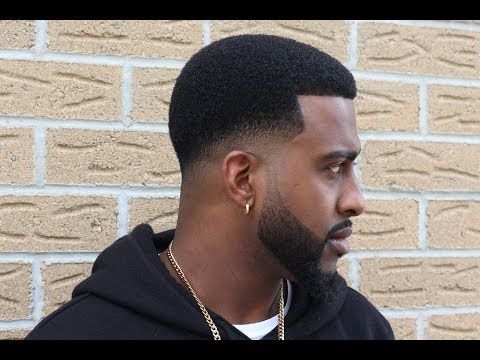 This is the best hairstyle if you want to style your textured hair. This would look stunning on you with an excellent shave and the natural Afro.
23.

Mohawk Bald Fade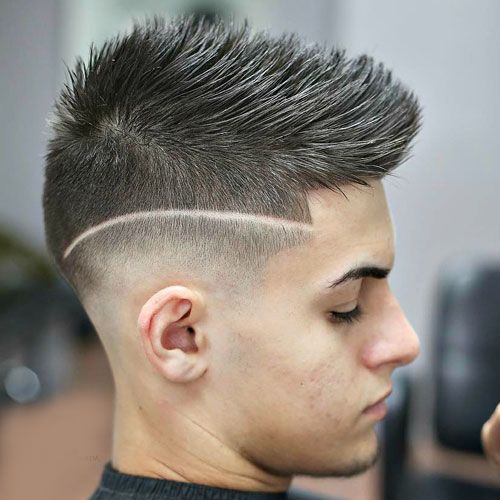 This haircut looks fantastic and creates an edgy feeling. This is a cool look, and you can style it with your daily wear.
24.

Bald Fade Waves
This is a trendy hairstyle for textured hair as it creates a wavy haircut on top with short skin faded sides.
25.

Curly Hair with Bald Fade
Men with curly hair are often out of ideas on managing their frizz curls. This haircut is ideal for them as it features some curly hair on the top of your head with a bald fade on the back and sides, creating a unique and iconic look.
26. Skin Tight Fade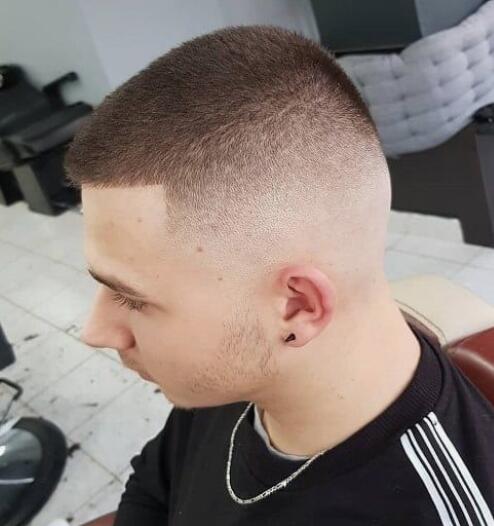 The skin-tight fade haircut gives a very simple yet stylish look. This haircut creates maximum contrast and is also a low-maintenance hairstyle.
27.

High and Tight Bald Fade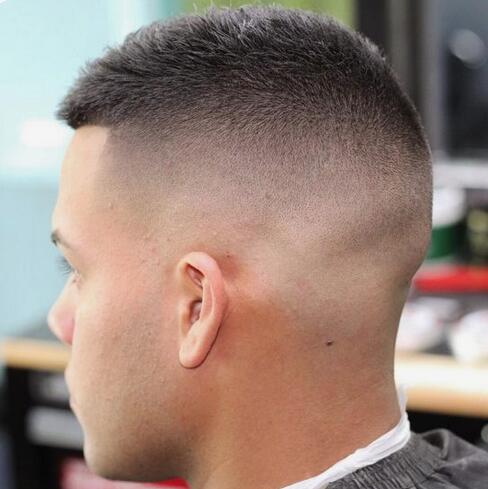 This generally features short hair on the sides, back, and top. A high and tight haircut is simple to style and goes well with daily wear.
28.

Long Hair on Top with Bald Fade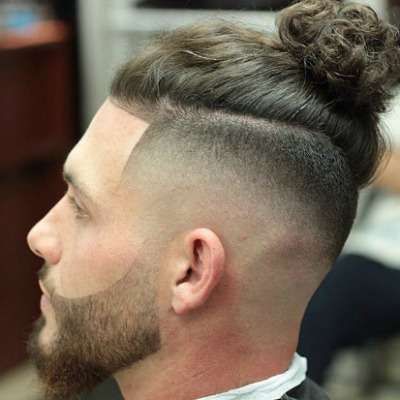 A bald fade haircut with long hair on the top part of your head gives a lot of flexibility to style your hair. It is also really good with a full beard.
29.

Short Hair on Top with Bald Fade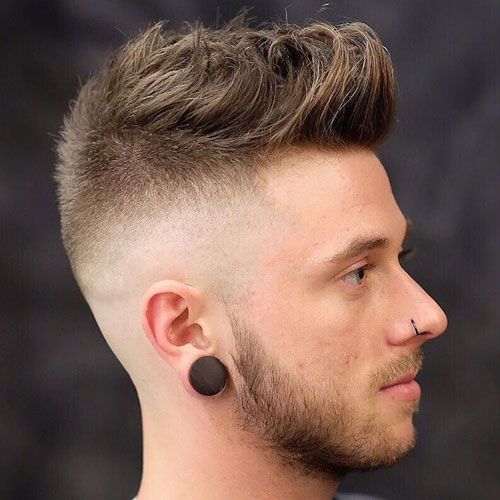 You can try a buzz cut, French crop, or a side-swept fringe, essentially with short hair on top with a bald fade. This haircut is always on the top of the list of trends.
30.

Bald Fade with Line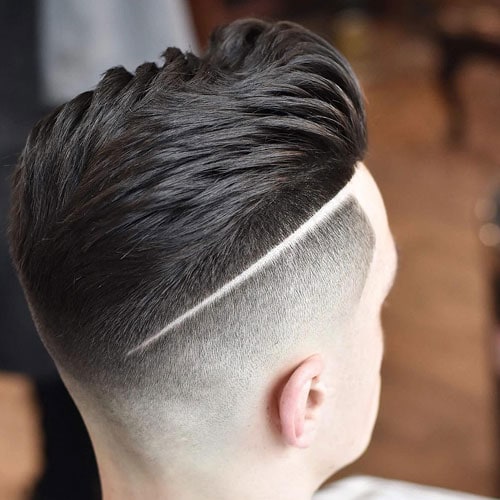 The bald fade haircut with line adds a feel to your hair. You can choose to add this on the side of the middle depending upon your choice.
31.

The Butch Cut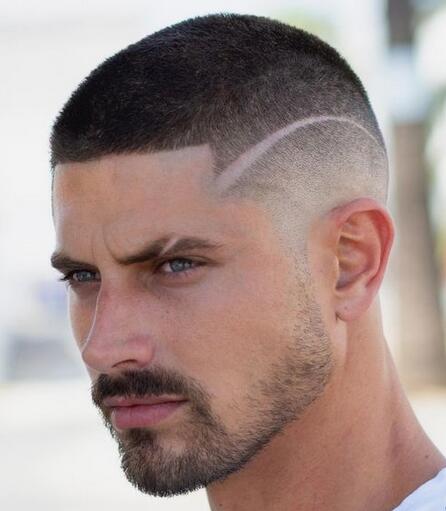 This is a type of bald haircut where the sides of your hair are reduced to your skin. You can also add a fashionable design to highlight the contrast better.
32.

Crew Cut with Bald Mid Fade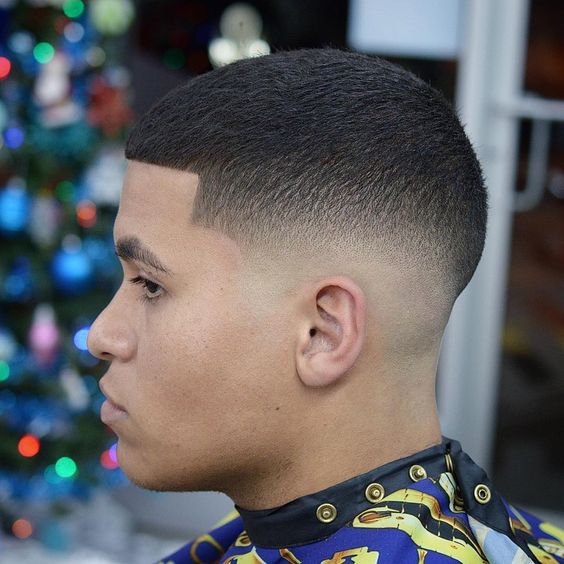 This goes well with all hair types and looks fantastic with a properly clean, shaved beard.
33.

Low Drop Fade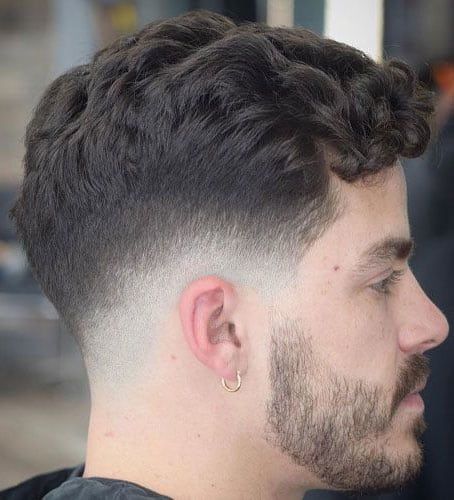 It is quite the same as a low skin fade, but it gives a curved hairline which creates a sharper haircut.
34.

Combover with Low Fade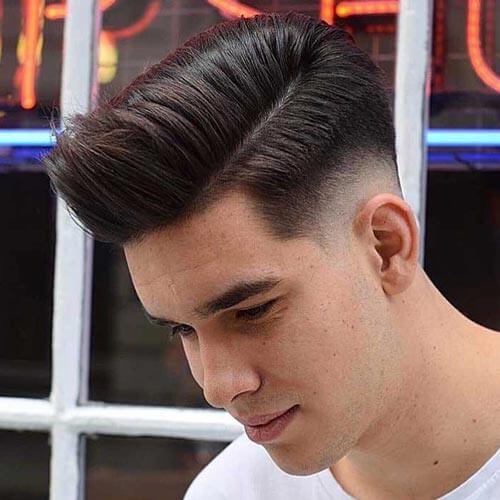 The combover is a fashionable yet stylish haircut. The taper fade style is low here, providing a decent amount of hair on top, creating a unique look.
35. Disconnected Skin Fade Undercut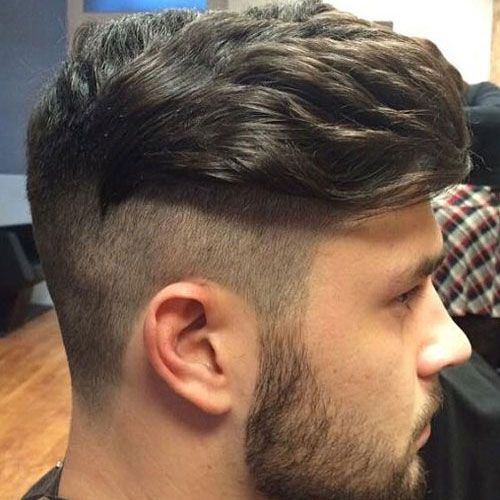 This features tight sides that are clipped without blending between the longer top part and the shorter sides. Disconnected skin fade undercut creates a retro look, so definitely try this out.
36.

Textured Crop with Temple Fade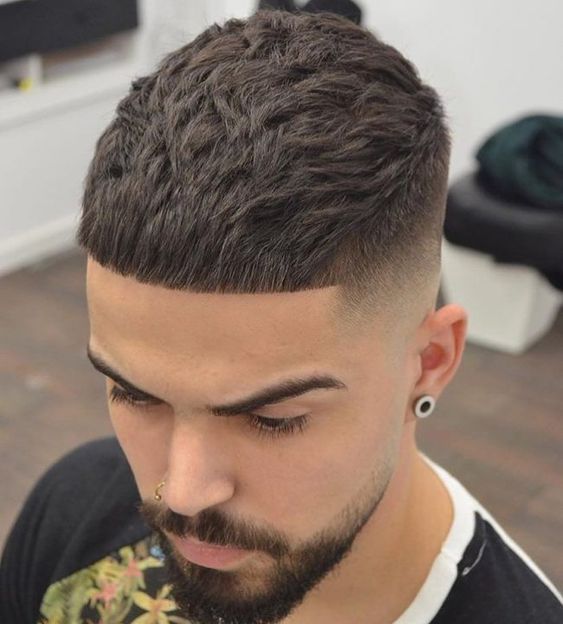 They go well with medium coarse hair. This style works well with a blunt fringe, providing a cool look.
37.

Line-up and High Fade for Curly Hair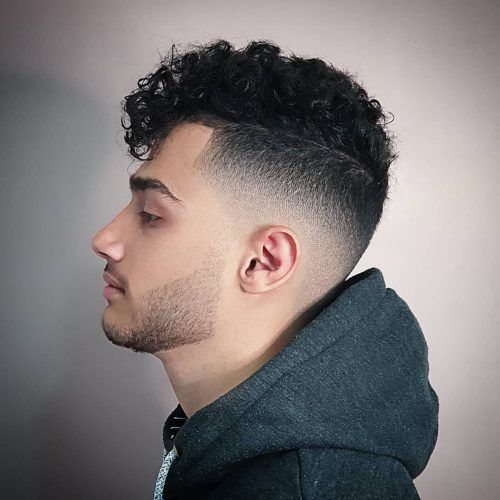 This is a high-fade haircut with long curly hair on top, giving you the added flexibility to style your top hair.
38.

High Skin Fade Haircut with Fringe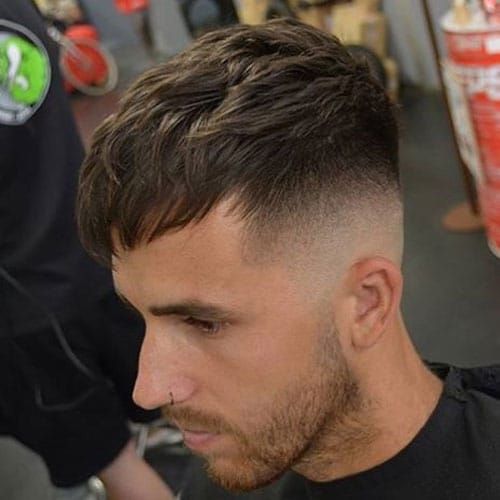 This creates a fringe in the front hair and the tapered sides, making it look cool.
39.

Burst Fade Haircut
This is a perfect hairstyle for people with an oblong face shape. Generally, in this type of haircut, the corners of the haircut have a defined transition.
40.

Smooth Drop Fade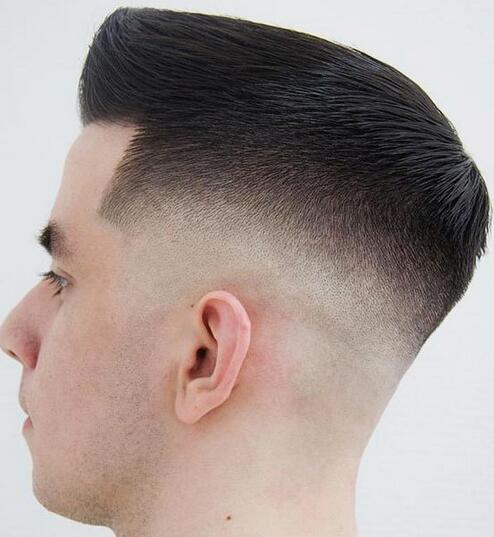 This creates a smooth transition from a decent amount of hair on the top to a shaved look at the bottom, giving an edgy look.
41.

The Wedged Drop Fade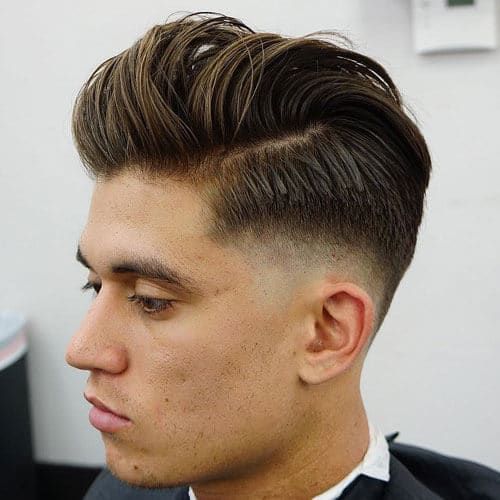 This creates slight wedges on top, and the sides fade down, making a very smooth transition.
42.

Shorter Fade Haircut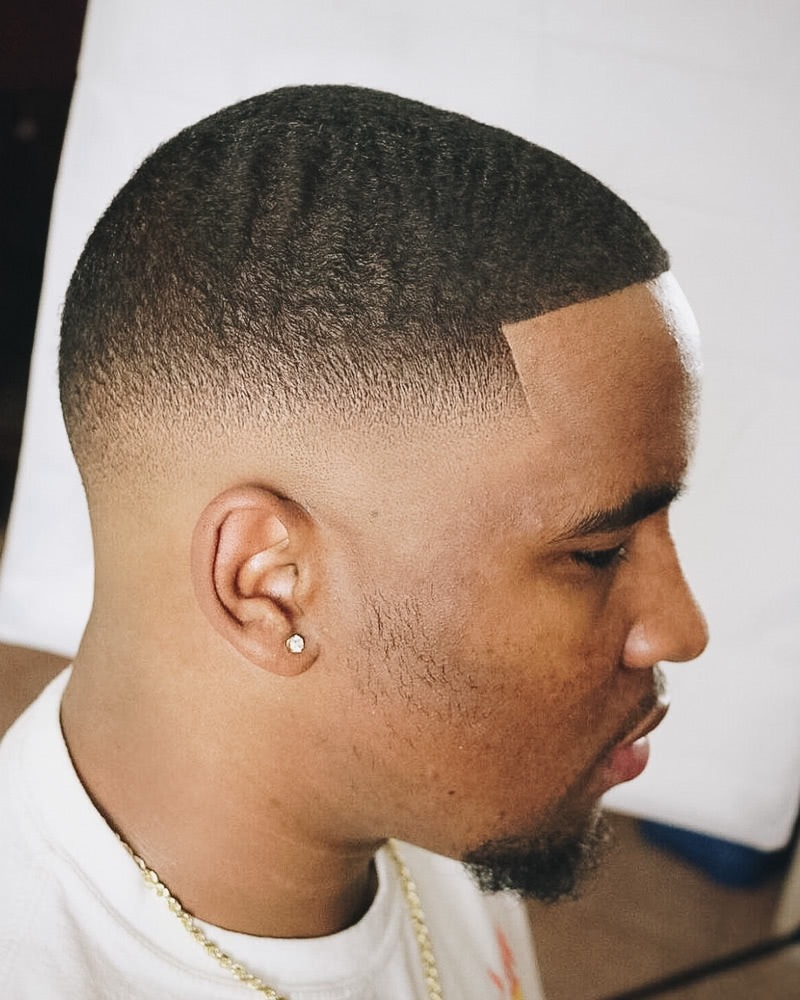 It is also known as a lighter version of the regular fade haircut. It creates a natural contrast with the hair lengths. This haircut is a must for curly hair, making a very sleek transition.
43.

Messy Blonde Fade Haircut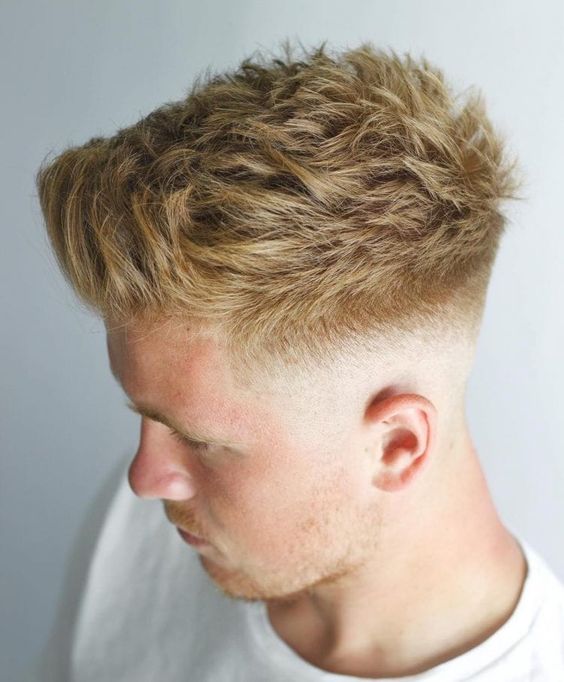 People with blonde hair can try this haircut, creating an edgy haircut. You can use a texturizing pomade to keep this messy outlook.
44.

Forward Combed Fade Style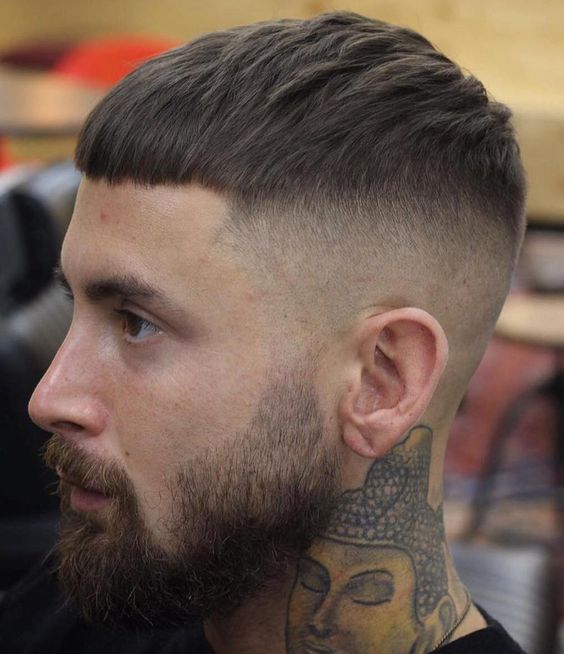 This is a medium fade haircut with the hair combed forward and creates a very classic look.
45.

Fauxhawk Spike Hair Fade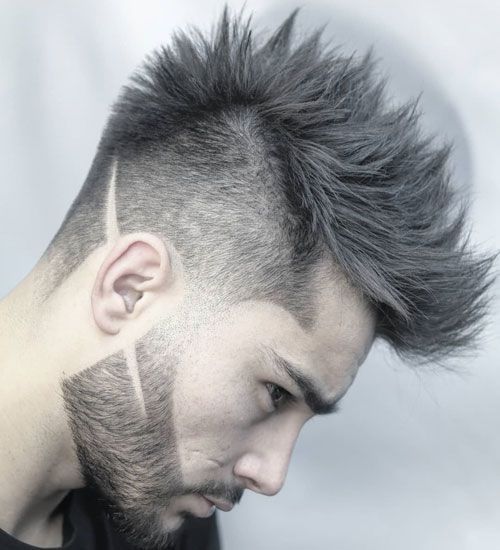 In this haircut, the hair's top part is voluminous, with the sides tapered, creating an excellent spiky hair fade.
46.

The Soft Blended Haircut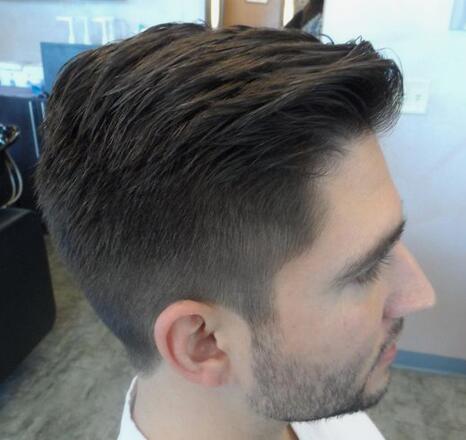 It is a popular hairstyle that creates a smooth transition for different hair lengths rather than a sudden shift in texture.
47.

Undercut Fade with Braids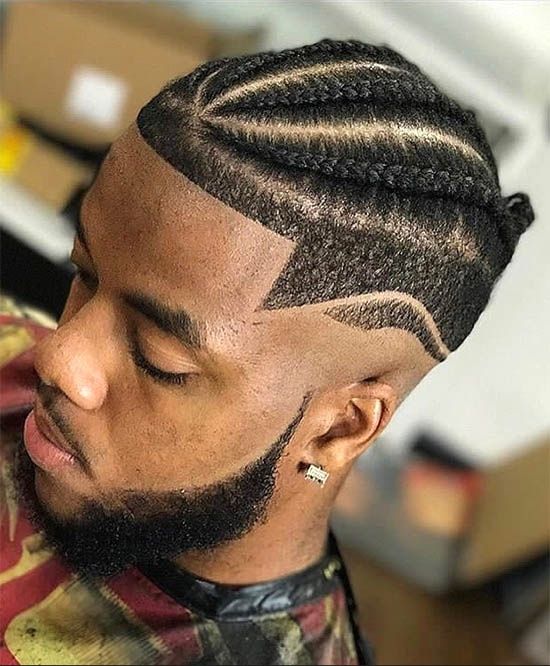 You can sport cool braided hair with a high undercut fade creating a rock and roll style.
48. The Straight High Top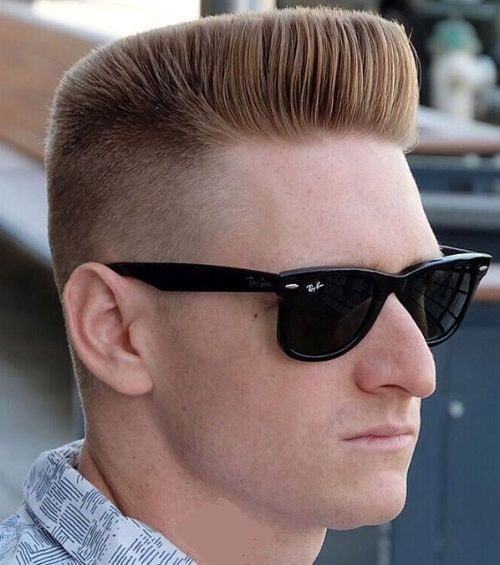 It features voluminous hair at the top with a high fade haircut, and you can round brush your voluminous hair at the top, creating a unique look.
49.

Extra Short and High Bald Fade
This high fade cut combines with a crew cut giving a uber cool look. You can also sport a chiseled beard with it.
50.

The Hi-Top Fade
The sides are trimmed short, leaving the curly hair on top, creating an excellent flat shape.