Crop Top Fade is a modern hairstyle combining classic tapered fade with cropped tops. The fade starts high up on the sides and back of the head, gradually tapering down to the nape of the neck. The top remains short, usually with a buzz cut or close-cropped hair.
This style is popular among men of all ages and can be tailored to suit any face shape or hair texture. It is a versatile style that can be dressed up or down depending on the occasion.
For the most part, Crop Top Fade hairstyles are quite low-maintenance. However, they will need to be trimmed regularly to keep them neat. To create the look, a barber or stylist will use scissors and clippers to achieve the desired shape, and they may also use a razor to create defined lines around the edges. This article will list the 41 best crop top fade ideas for men.
How to Style a Crop Top Fade
To style the crop top fade, one will need to follow the steps below:
Cut the sides short to your desired length using a clipper. I suggest you show a picture of your preferred crop top fades to your barber. This should give him a better idea of the length you desire.
Subsequently, have the hair strands on the topside point-cut to add more volume and texture and also Look ragged
If you'd like a flat and tidy appearance, you can also have the topside be blunt-cut
Ask the barber to clip the sides and back such that they're contrasting with your hair on top
Complete the entire process by styling your hair using a product that will keep the style in shape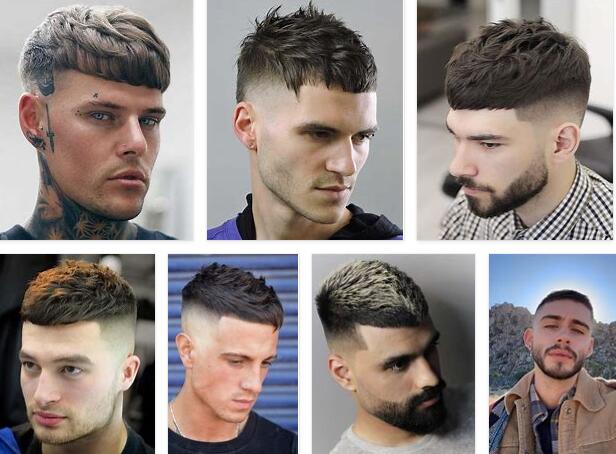 41 Best Crop Top Fade For Men in 2023
With all that in mind, here are the best Crop Top Fade haircuts I could find. Go through the list and pick the one you think will best suit the texture of your hair and the shape of your face.
Blonde Textured Crop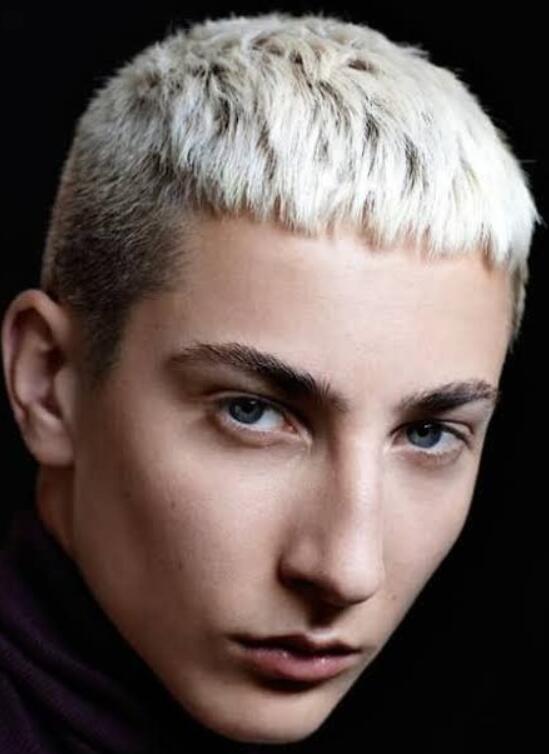 A textured crop top will look effortlessly cool when coupled with blonde hair. It's sophisticated and clean while remaining on-trend.
If you opt for this hairstyle, keep the hair on top short to medium and clip the hair on the sides. If you'd like an edgier look, go for a tapered fade crop top with an icy shade of blonde.
Low Fade Textured Crop Top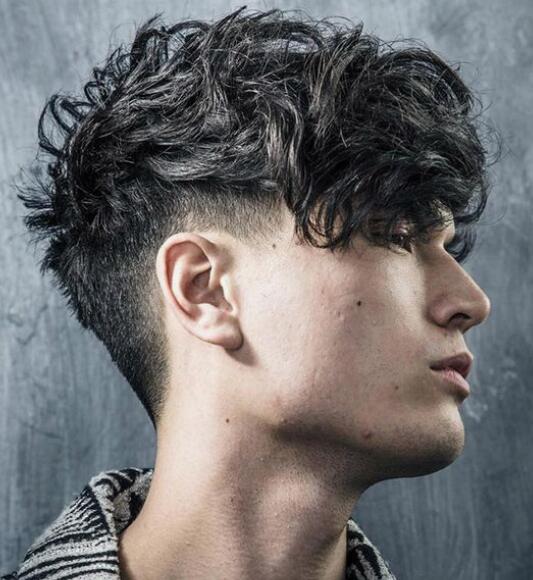 The low fade in this cut tapers down your hair shortest around the hairline, resulting in a less dramatic look (compared to the skin fade we'll look at next.) This means that this hairstyle is the perfect option if you want to keep some of your locks.
Topping off your textured crop top with a low fade to the sides works wonders, as the tousled locks on the topside will create a trendy look with contrast.
Crop Top with a Skin Fade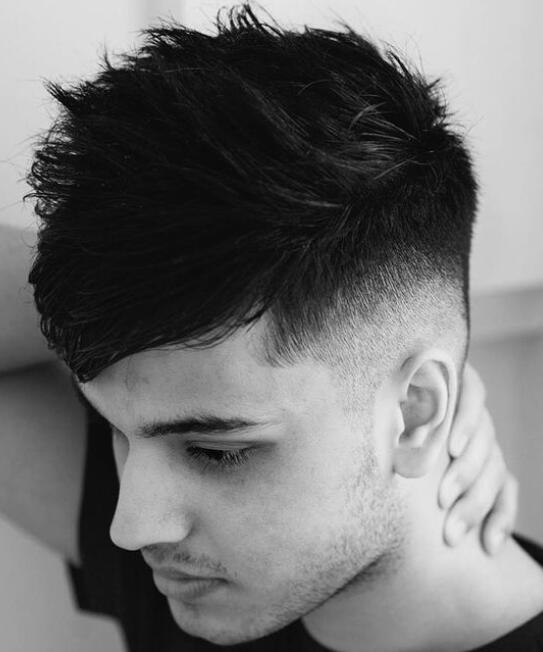 This is arguably one of the most low-maintenance and probably the most highly faded haircut you can style. The fact it's a skin fade implies that the hair on the sides should seamlessly blend into your skin.
Keep the hair on top point cut, as this will create a slightly more dramatic contrast with your skin fade. Here is an add-on I think you'll appreciate. If some length remains after styling the haircut, try flicking the fringe to one side. This should award you a laid-back yet extremely efficient look.
Crop Top with a Comb Over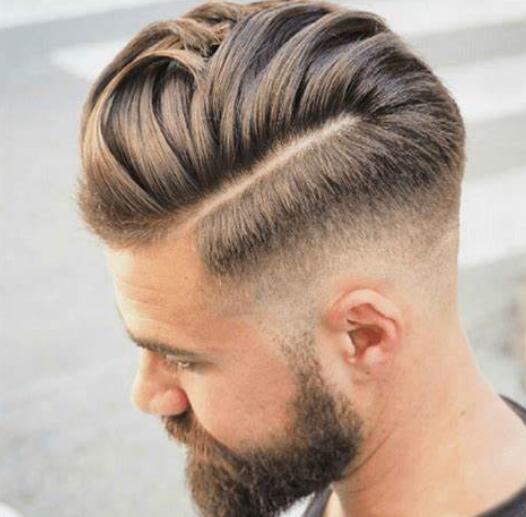 Combining a slick comb-over with a striking crop top is the perfect hairstyle for any gentleman. For this cut, you'll want to keep the hair length on top medium-to-long, blow dry it back, and then pull it to your preferred side with a round barrel brush.
You can add texture to the style by running wax through your hair and securing it with a light mist of hairspray. The hairstyle is great for play and work, easy to achieve, and ageless.
Messy Crop Top Fade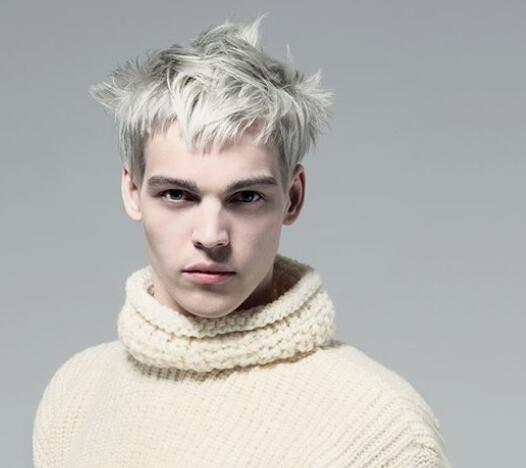 Keeping your hair tousled and messy on top will award you this fresh take on the classic crop top. This is a perfect look for younger lads or anyone who would like a hairstyle that's a little more youthful and interesting.
What's more? This haircut can be as playful or as rugged as you want it. But, of course, it will all depend on how you decide to rock the messy look.
Regarding styling the look, use your hands to run hair wax through the top of your hair. Next, pull pieces of your hair in distinct directions, and set the strands using a light coat of hairspray. While the haircut looks like the ultimate 'woke up like this' haircut, it also seems sufficiently sleek to wear out in town.
Curly Crop Top Fade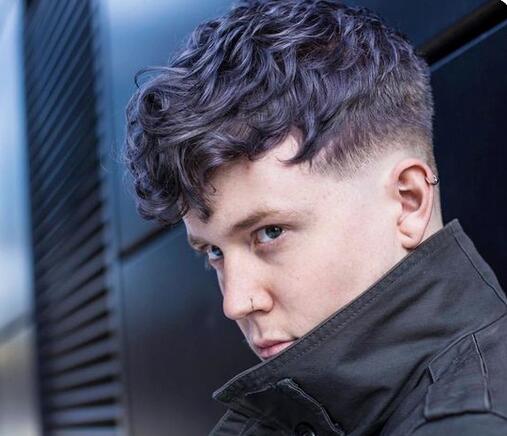 If you boast curly hair and would still like to enjoy the advantages of styling a crop top fade, this is the hairstyle for you. Ask your barber to cut the sides as short as possible into a fade, and then let the natural curls fall over your forehead.
Doing this should accentuate your curls, which will, in turn, make your hair look more voluminous. Also, note the more highlighted your circles are, the more remarkable the difference will be.
If you'd like to go for a slightly neater look, reduce the length of the curls on top of your head. Ask your barber to cut the hair across your forehead horizontally and create a tidy shape.
Crop Top Fade for Receding Hairlines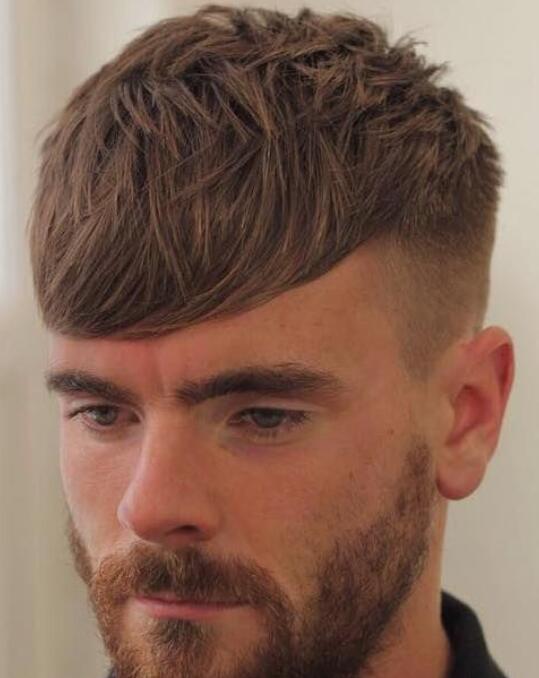 If you're looking for a hairstyle to help combat your receding hairline, this is the haircut you should go for. This hairstyle will also work wonders to hide the 'M' shape at your forehead (if you have one.)
The top should be coupled with a layered fringe to style the haircut. Use a lightweight product to style and attain the messy yet done look.
Crop Top Undercut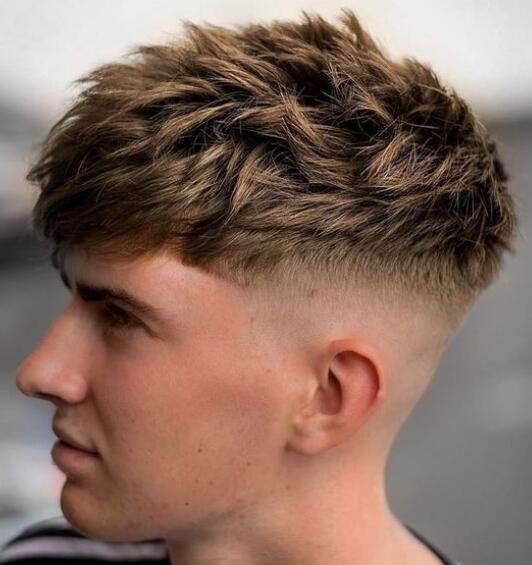 An undercut is an excellent way to add more edge to this classic style. Have your hair shaved at the sides and back but longer at the top. Your hair on top should also be point cut, and a portion should fall over your forehead. This should create a striking and sharp contrast. Keep the hair on top slicked forward and straight for a sleeker look.
As you can see, undercuts are incredibly versatile, and when coupled with a few simple styling changes, the cut can easily take you from professional to playful.
Straight Crop Top Fade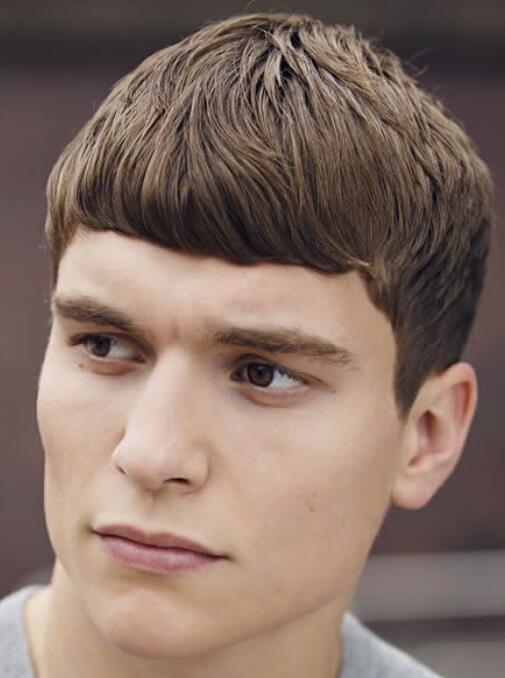 This is, without a doubt, one of the easiest hairstyles to maintain (as long as your hair locks are naturally straight, of course.) After your chop, you'll need to comb the hair at the top so it's smooth, and then use a small quantity of hairspray to avoid flyaways.
In case your hair isn't naturally straight, you can always improvise and run a flat iron through the top. That should be enough to keep your mane in place all day.
Disconnected Crop Top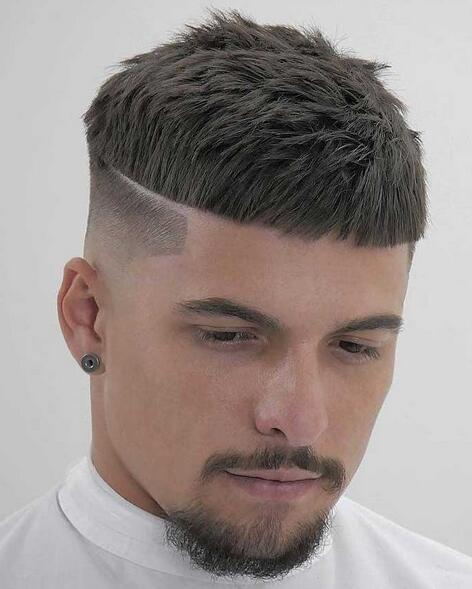 A disconnected crop top hairstyle is where the hair abruptly becomes shorter at the back and sides compared to the hair at the top of the head. Such disconnected hairstyles usually finish with clipped lengths at the sides of the head and the hairline.
This not only awards the traditional crop top a cool disconnected look, but it's also exceedingly versatile and needs almost no styling effort.
Highlight Dye with a Casual Brush Up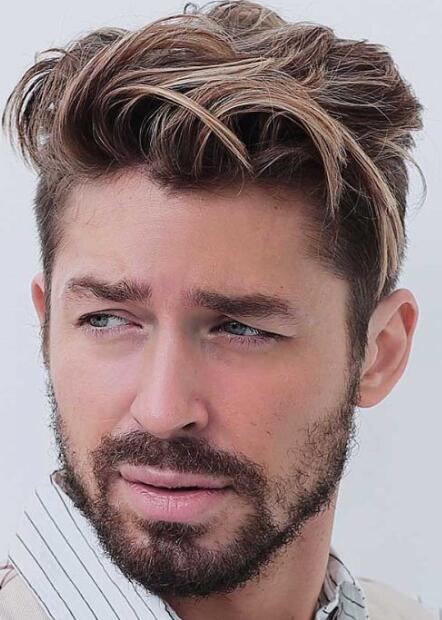 Pocky temple is one of those touches that's quite exquisite. The top, as you can see, however, is a bit casual yet hippie. The highlight dye has topped off this, making it look even more impressive.
Crop Cut with a Neat Taper Fade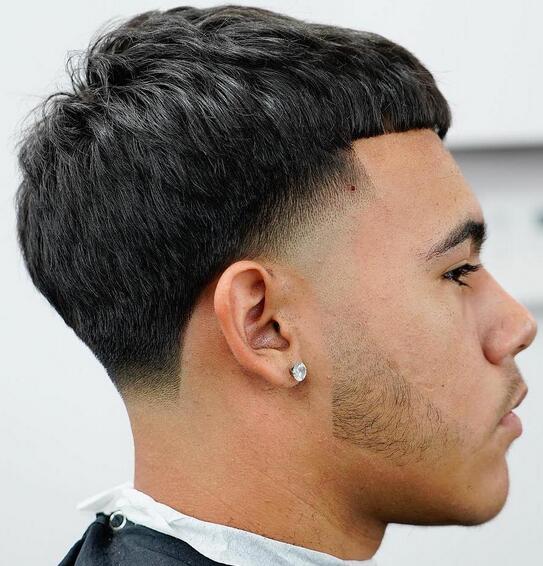 Who said taper fades are for simplicity? Just look at this ton of pure panache coupled with a subtle undercut and a sleek taper, in which an excellent low fade has ended. Doesn't it look outstanding?
Side Turned Top and Tapered Sides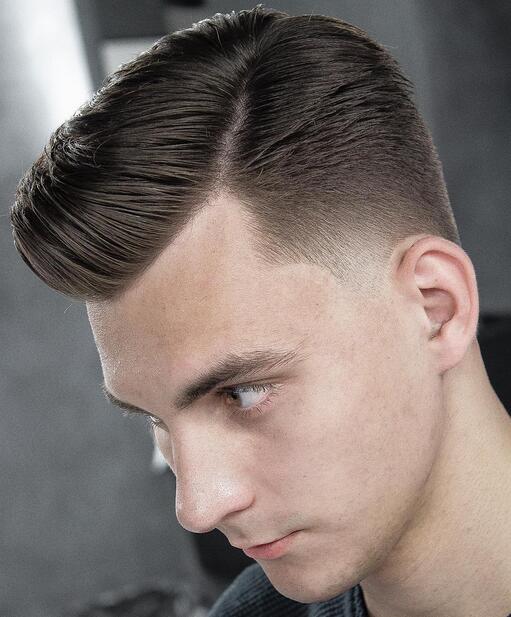 Let's call this a modern touch to a highly simple taper fades. The brush-up with the straight top texture makes the entire haircut too good a deal to miss.
Brushed Back Crop Top with Subtle Fade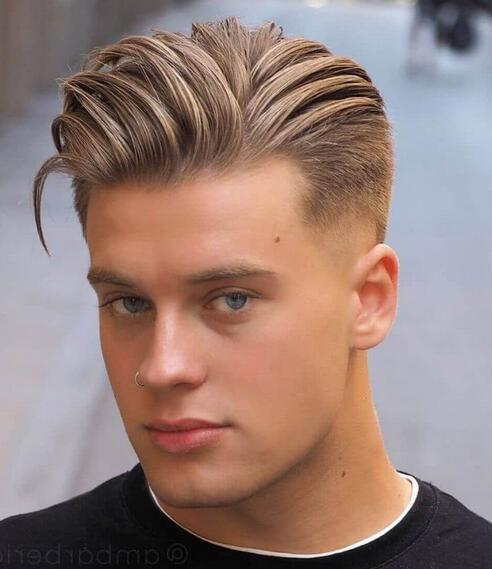 A Slicked back crop top seems like the way to go when tapering faded sides. However, this cut has just taken it a notch higher with the 'slight videos peak' and sleek sides.
Tapered Top Crop Fade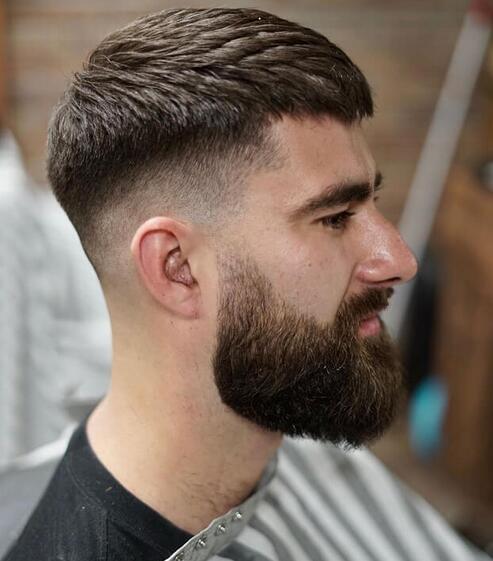 I bet you didn't notice the undercut. It has been subtly injected into the look, and the only thing that brings it out is the gradual taper fade that swiftly fades the temple into the skin.
Styled Brush Back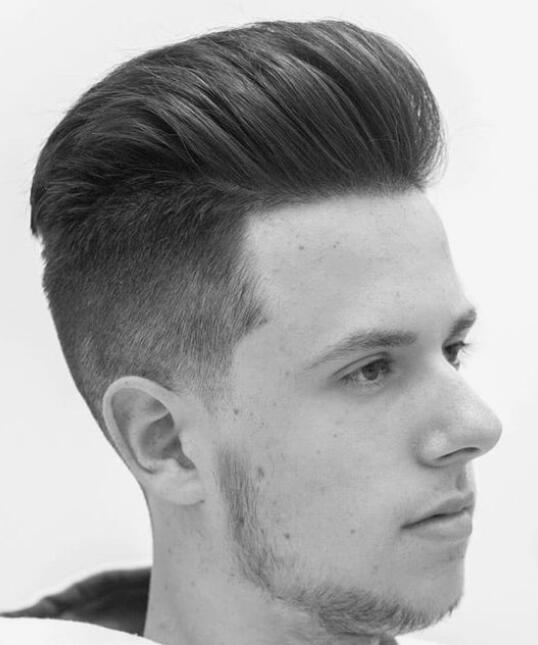 Ever wondered what classic combed-back hair looks like? Well, here is your answer. The combed pompadour on top makes the entire look even more elegant. Ensure the sides have been tapered down until they blend into your beard.
Mid Skin Fade with Inched Top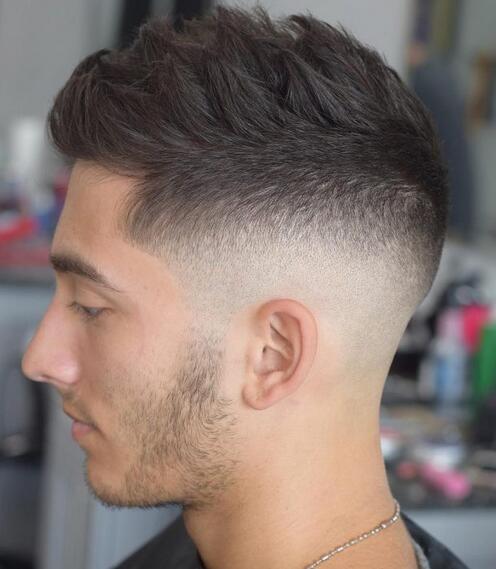 To attain a more practical haircut, combine a crew cut on top with a short taper fade. The result is easy to maintain and overly attractive.
Classic Fade and Styled Pompadour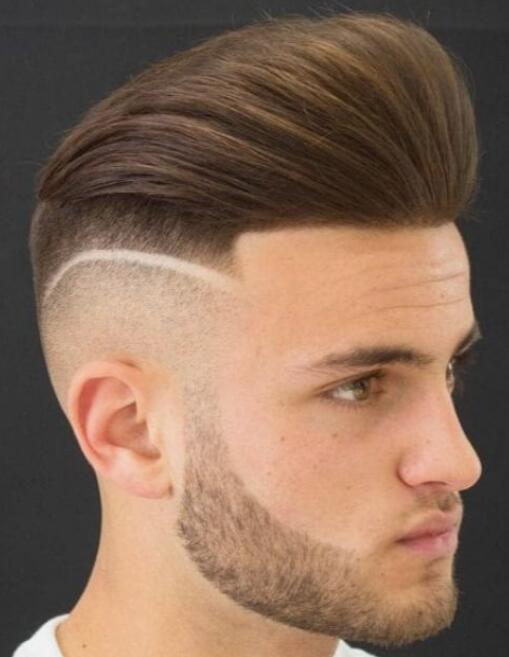 This nicely styled pompadour boasts a fade on the sides, which wraps around into the facial hair. I think we can both agree that it's a pleasantly unusual hairstyle.
Trendy Dropping Fade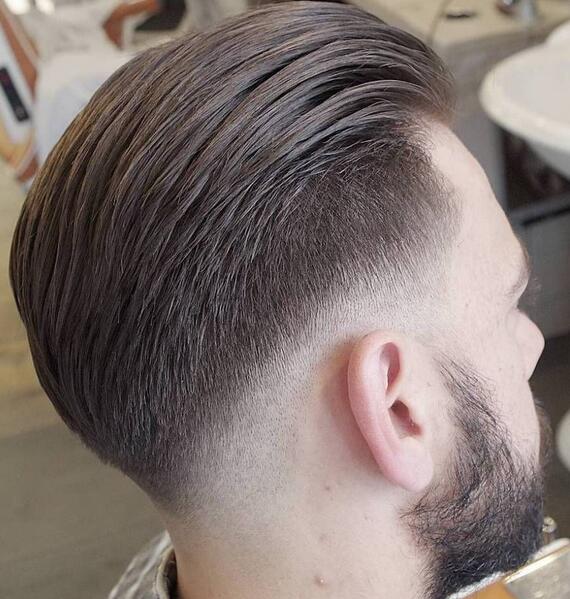 Here is a messy quiff finished on the sides with a taper fade. Looks cool. Couple it with a clean shave to make the haircut more unique and cohesive.
Classic Fade and Messy Brush-up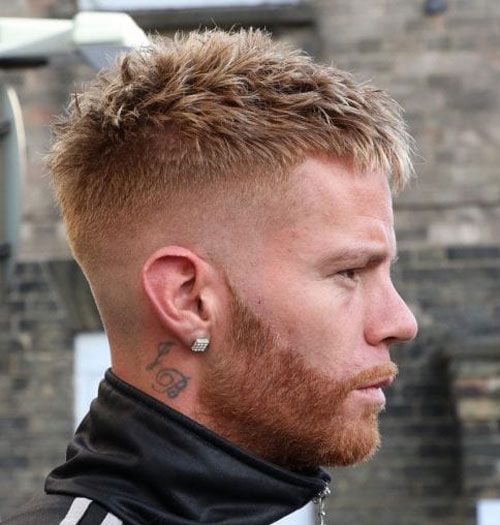 This elegant brush-up boasts a taper fade, but unlike most of its counterparts, the hair is slightly longer on the top than usual.
Taper Fade on a Low-Volume Laid Top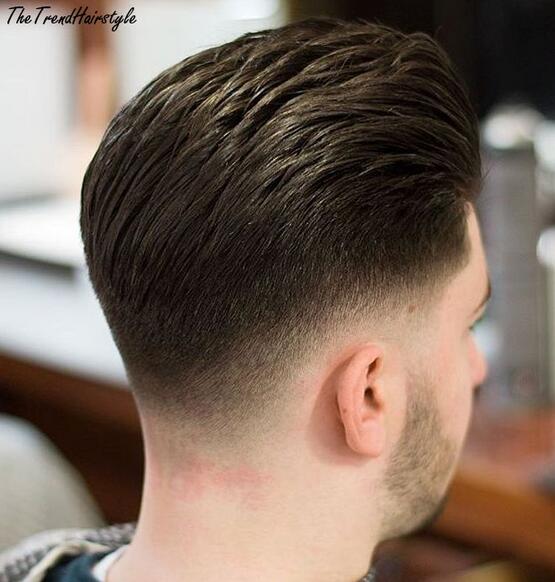 This long, textured crop boasts a short, mid fade on the sides. Add a bit of rugged facial hair to make the look more masculine yet modern.
Crop Top with an Even Fade All-Around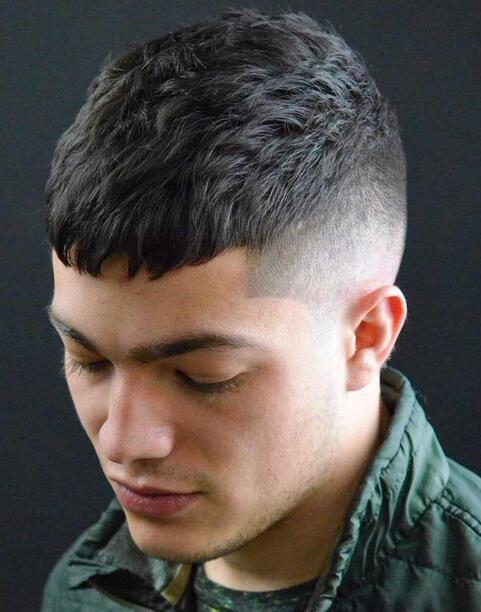 Here is another masculine look with a short crop top and an even taper fade all around the sides. You can wear clean-shaven fades or let them grow out, as shown in the image.
Relaxed Slick Back and Fade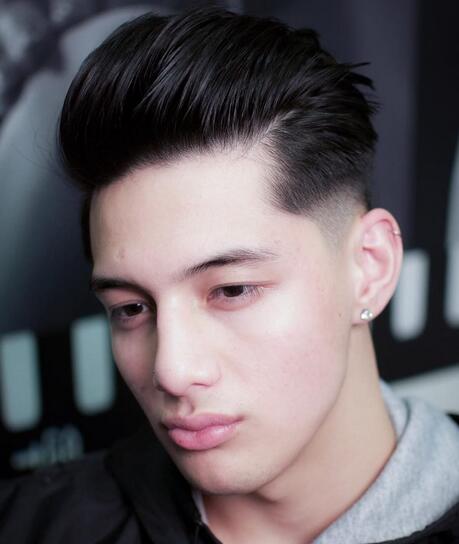 This slicked-back hairstyle is one of the best modern cuts. To style the cut, start the sides with longer hair at the top, and after the sharp fade, come straight down to a close shave at the bottom.
Taper-Faded Sides on a Neat Quiff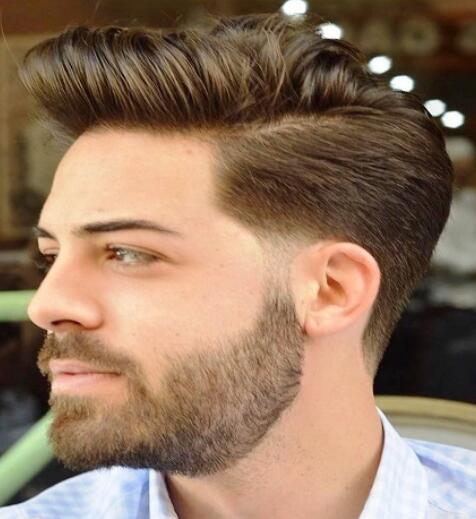 This cool, old-fashioned quiff has been made unique by the fade on the sides and the unusually long hair at the top.
Crop Top with a Clean and Neat Mid Fade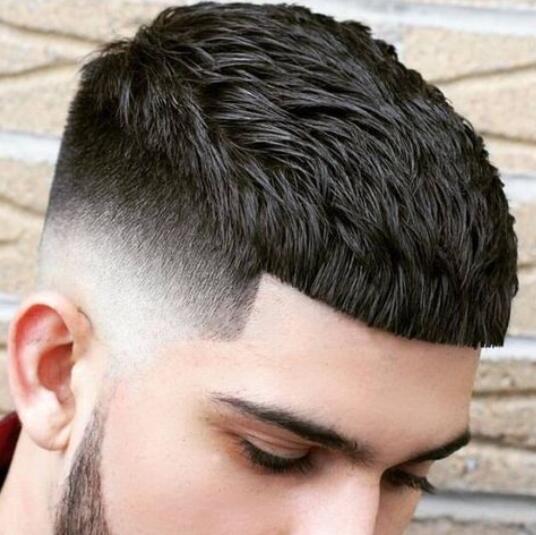 Are you for a Crop Top and a clean-shaven taper fade around the chin and neck? If yes, then this could be what you're looking for.
Clean Subtle Taper Fade on a Crop Top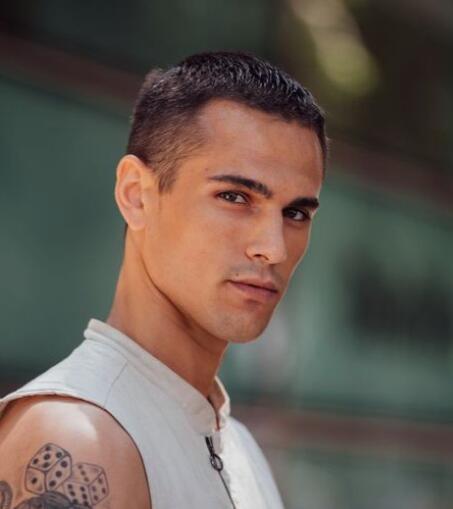 This manly, clean cut is short on the sides and long on top. However, the little overgrown facial hair and smile make it unique. They both add plenty of character.
Shaved Line on a Crop Top Fade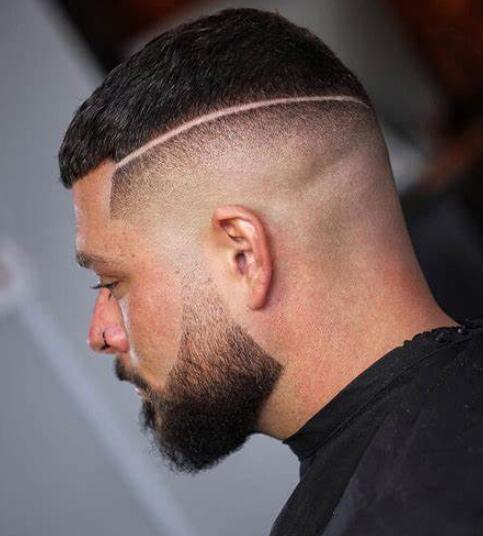 Check out this tidy crew cut top fade finished on the sides with a taper fid and a shaved line along the side hairline. Don't you love it?
Crop Top with a Waved Top and a Neat Fade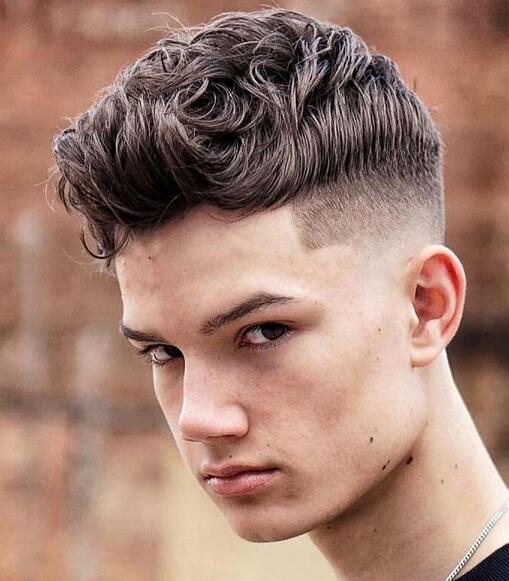 Here is a slightly longer crop top with a taper fade on the sides. If you couple it with some light facial hair, you can rest assured that the resulting look will boast some skateboarder coolness to it.
A Shaved Hairline with a Designer Top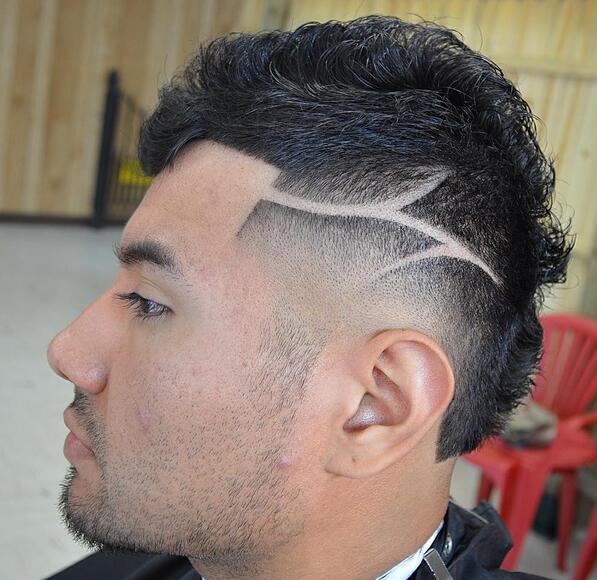 If you take your eyes off this crop top's incredible texture, you'll notice that the cut boasts a parted fade at the sides. I dare you to name a better head-turner.
Sleek Temple Fade with an Elegant Brushed-Up Top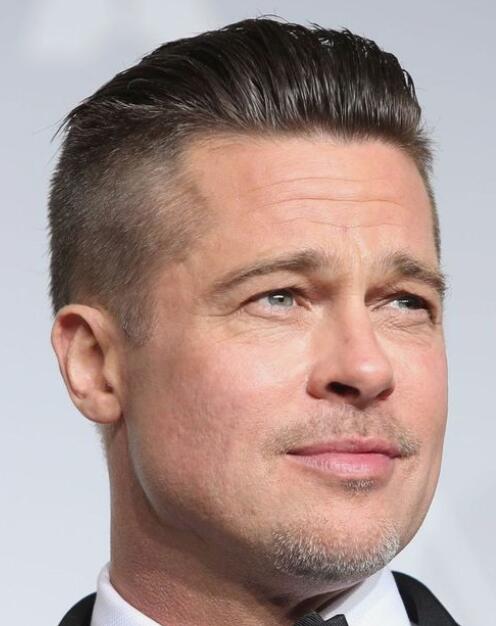 This simple brush-up haircut's high fade on the sides has brought out another undercut variation. If the sides had gone any higher, I would have to include this in the list of fauxhawk hairstyles.
Banged Front with Fine Taper Fade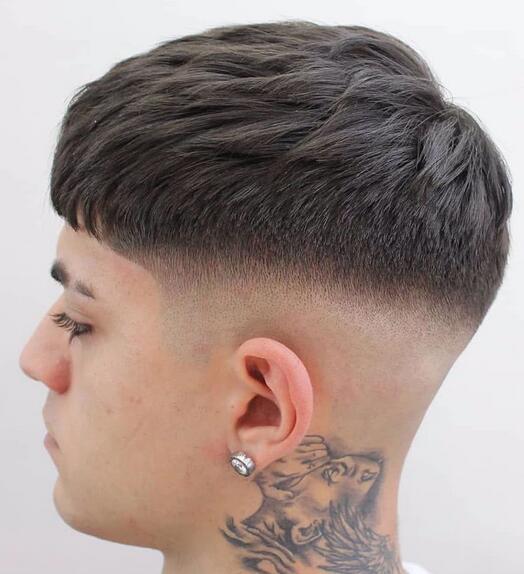 Adding piercings or tattoos to a crop top with faded sides delivers an edgy, hipster-ish feel (as evident from the cut on the image above.)
It is a stranded Brush Up that has been Finely Faded.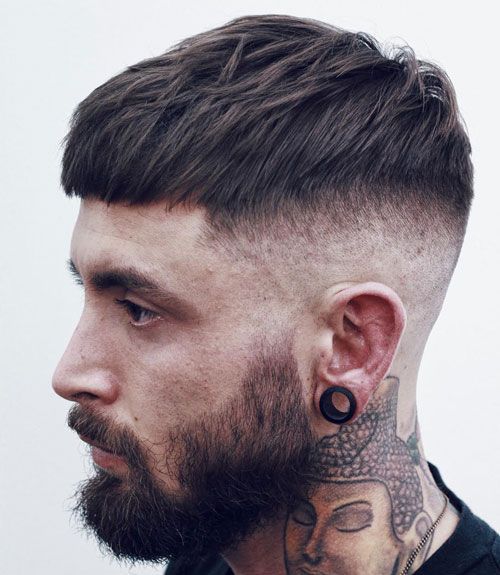 Besides the usual sleek quiff with faded sides, this looks also boasts some thick facial hair that has been tidied slightly for added elegance.
Bloated Quiff with Undercut Taper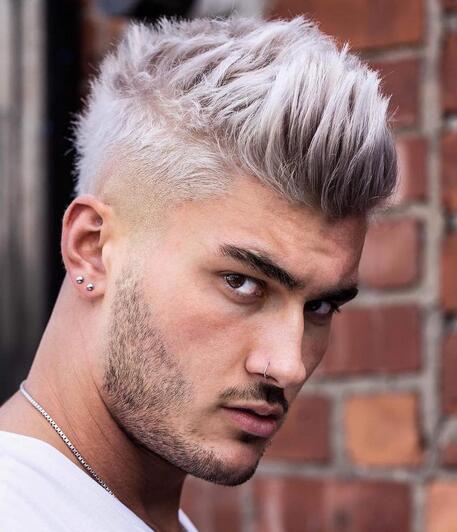 This cut is full of contrast, thanks to the undercut with a taper fade. Make the look edgier with a bleached top, just like the gentleman in the image above.
Crop Top Fade with Sharp Part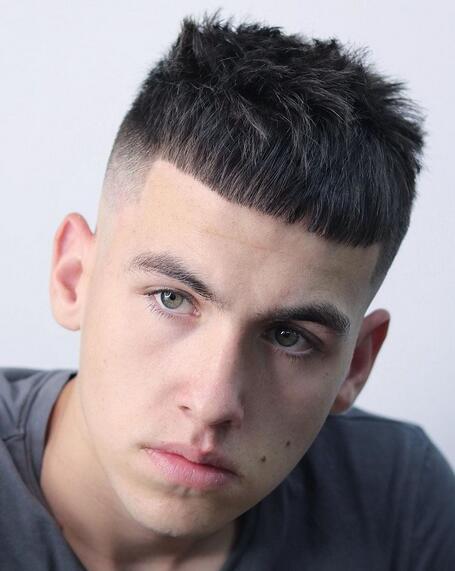 Here is a pompadour that has been improved with a sleek fade on the sides and an intricate part in the middle. The result is a youthful, fresh look that will fit anyone.
Finely Faded Sides with a Clean and Neat top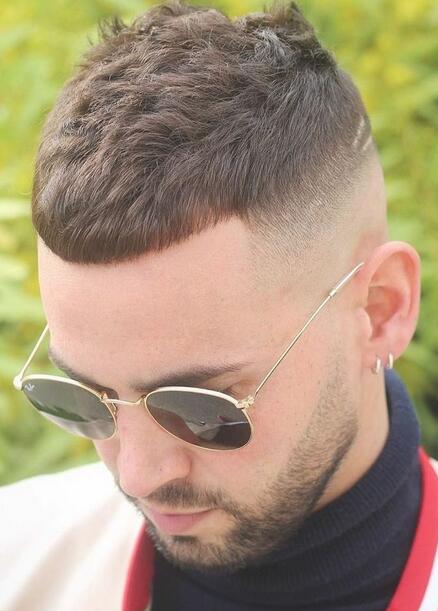 The taper fade has complemented this crop top on the sides. Throw in a few piercings and a little facial hair; you have a calm, retro vibe anyone will appreciate.
Classic Fade Harvard Style
Textured and short, this Harvard-style crop top fades effortlessly bridges the gap between casual and professional. Feel free to spike it up, as shown in the image above.
Pompadour High Fade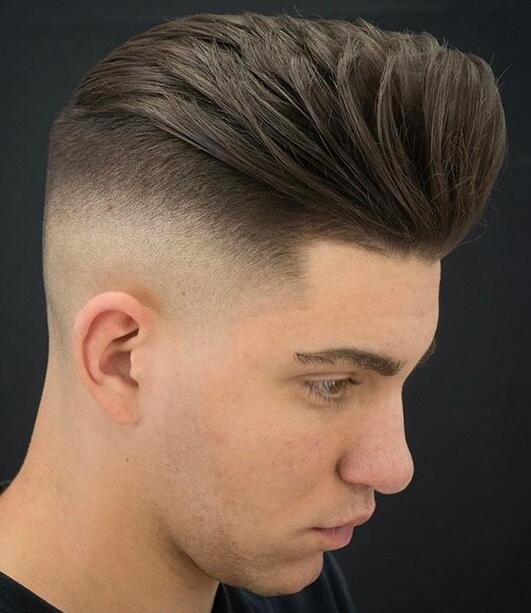 Are you looking for a crop top fade that could easily qualify as a pompadour? Then this is the cut for you. The combination creates a nice visual balance.
Slicked Back Fade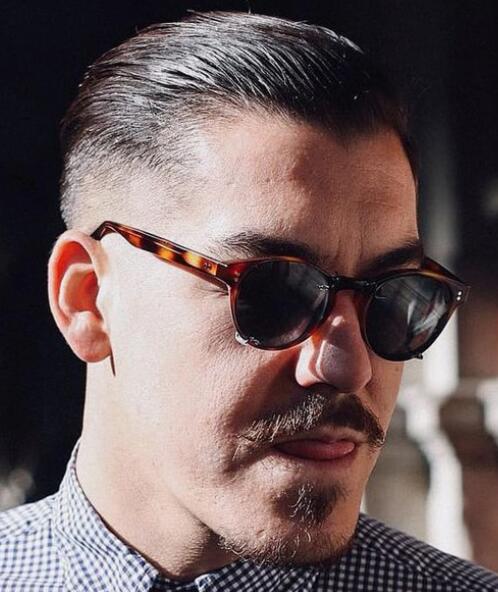 Here is a shorter, slicked-back cut that is simple and overly low maintenance. I recommend this cut for gentlemen with thicker hair.
Crop Top with High Volume Fade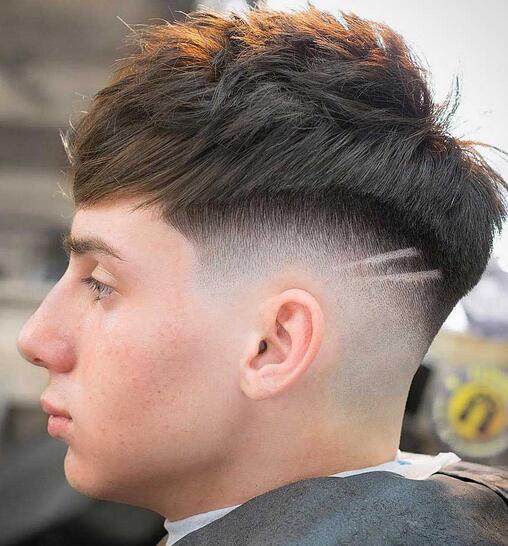 This is undoubtedly one of the most extreme hairstyles on this enumeration. As you can see, it's a chiseled, textured cut that is extremely casual and fun.
Crop Top with a Low Fade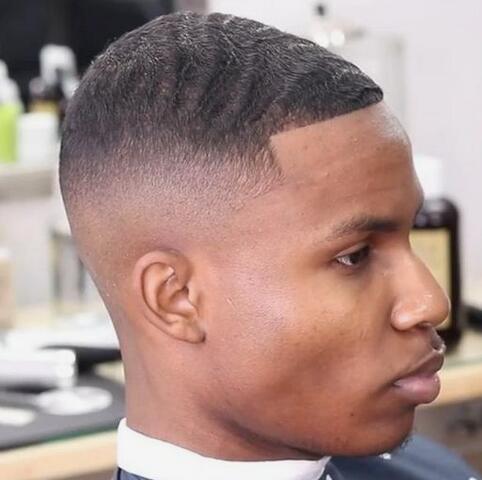 Whether your hair is thick, thin, wavy, or straight, this crop top with a low fade will serve you well. It's perfect for office workers, students, and even professionals.
Mid Fade with Classy Brush Up
This fashionable brush-up cut has the hair teased and tousled to create a vibrant appearance and high texture.
FAQs
Q: How is a crop top fade different from a regular fade?
A: The main difference between a crop top fade, and a regular fade is the length of the hair on top. In a regular fade, the hair on top is usually longer and can be styled in various ways, while a crop top fade features a shorter length on the top, creating a cropped or textured appearance.
Q: What are the advantages of a crop top fade for men?
A: Some advantages of a crop top fade for men include a trendy and modern look, easy maintenance, and versatility in styling. The shorter length on top requires less styling time and effort, and the fade on the sides and back adds a clean and sharp touch to the overall hairstyle.
Q: How can I style my hair with a crop top fade?
A: With a crop top fade, you have several styling options. You can use hair products such as wax or pomade to create a textured and messy look or apply a styling gel for a sleek and polished appearance. Additionally, you can experiment with different techniques like combing the hair forward, spiking it up, or creating a side part.
Q: Is a crop top fade suitable for all hair types?
A: Yes, a crop top fade can work well with various hair types, including straight, wavy, and curly hair. However, the specific styling techniques and products may vary depending on your hair texture. It's recommended to consult with a professional hairstylist to determine the best approach for your hair type.
Q: How often do I need to maintain a crop top fade?
A: The frequency of maintenance for a crop top fade depends on how quickly your hair grows and how well you want to maintain the style. On average, it's recommended to visit a barber or stylist every 2-4 weeks to trim the hair on the sides and back and to keep the top length in check.
Q: Can I grow out my hair after having a crop top fade?
A: Yes, if you decide to grow out your hair after having a crop top fade, you can transition to a longer hairstyle. You can gradually let the hair on top grow while keeping the sides and back trimmed, allowing for a smoother transition to a different style.