Are you thinking about getting curtain bangs? You're not alone. My daughter recently decided to try this hairdo, like new mom Gigi Hadid. She got more than 3.6 million comments in the first several hours of posting the selfie. Ariana Grande also styled this amazing hairstyle in her music video, making it look covetable. In today's guide, we will look at some of the best curtain bangs hairstyles for women.
Unlike the classic fringe hairstyles, which lay straight across one's forehead and hit the brow, curtain bangs are gently parted in the center. This hairstyle comes with the hair strands shortest in the middle and gradually getting longer as they approach the sides to frame your face.
What Face does Shape look Good With Curtain Bangs?
Curtain Bangs are essentially universally flattering and suitable for all face shapes. They will even add a face slimming effect regardless of your face shape, helping you open up the eye area as the bangs hug your cheekbones.
This haircut comes in many different variations, and not all of them will perfectly fit your face shape. The good news is that I've included various kinds of hairstyles, and you can rest assured that finding one that'll match your face shape won't be an issue.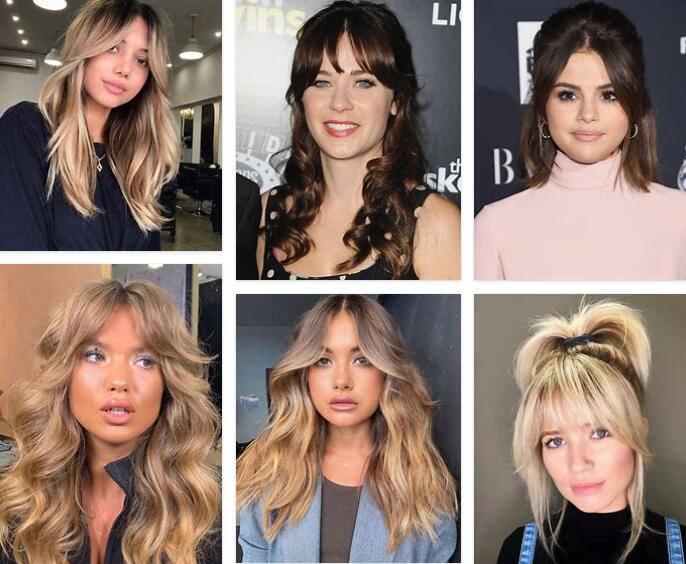 65 Inspiring Curtain Bangs For Every Hair Type
Bob with Curtain Bangs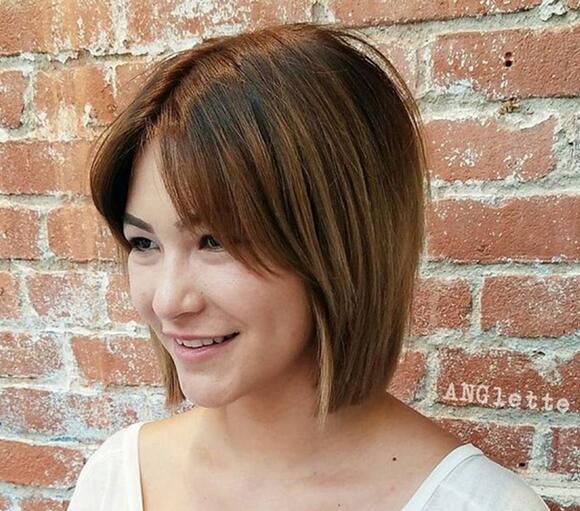 This curtain bob looks like it was inspired by the 80's haircut coupled with a short bob. As evident from the haircut's image above, it seems more modern, contemporary, and exceedingly feminine. All the layering and slicing should enhance natural texture.
Face Framing Bangs
Like the curtain bob we just looked at, this face-framing curtain bang is feminine and inspired by an 80s hairstyle (the inspired fringe parted in the center.) The hairstyle is best for ladies who have long hair and want to change their hairstyle without losing the length.
Complimenting Bangs
These curtain fringes are one of the most complimenting bangs for individuals with diamond-shaped faces. The hairstyle is quite versatile and can frame one's cheekbones and the eye line without a hassle. These haircuts work for all hair types and will require quick styling.
Curtain Bangs for Square Face Shapes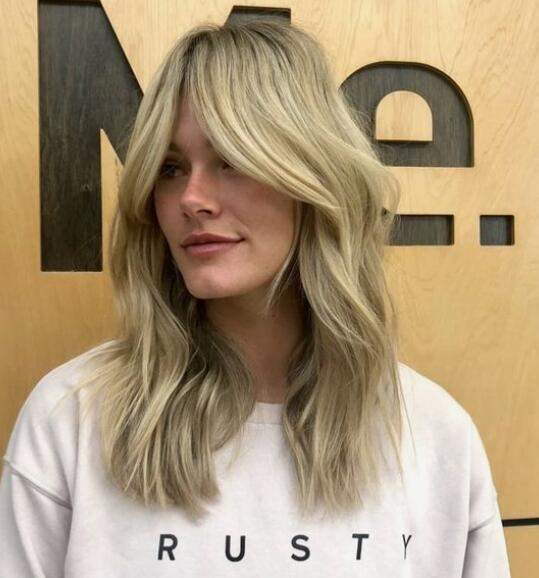 Do you have a square-shaped face and look for the best haircuts to perfectly highlight your jawline and cheeks? If yes, then this hairstyle variation was designed with just your needs in mind. This hairstyle requires a trim every 5-6 weeks regarding maintenance.
70s  Bangs
This hairstyle variation from the past is classic yet trendy and easy to maintain. If you pick the hairstyle and your strands get a little longer, feel free to tuck them behind your ears or pin them to the sides. Another thing I love about these retro bangs is that they'll suit any wavy hairstyle.
Cute Fringe for Short Hair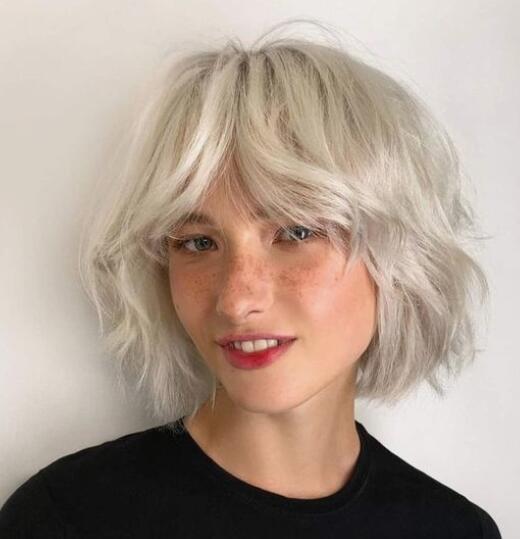 If you have short hair, a cute fringe like the one above should award you a hard-to-beat face-framing effect. Besides, these haircuts will be easy to grow out of and boast a natural movement that works excellent on a shag cut.
Curtain Bangs for Long Face Shapes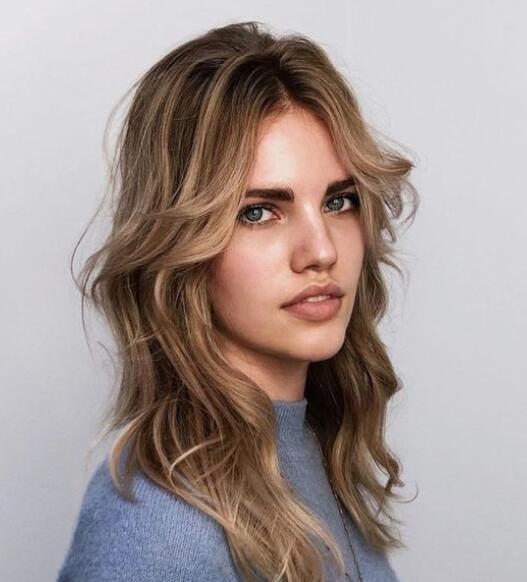 Regardless of your hair's length, adding width to your cheeks is never a bad idea if you have a long face. That's what makes this haircut so perfect. The bangs boast the ability to sweep both outer areas of your head to open up your cheekbones and add fullness.
To top off the hairstyle, feel free to add layers around your shoulder to elevate the overall effect.
Long Wavy Curtain Bangs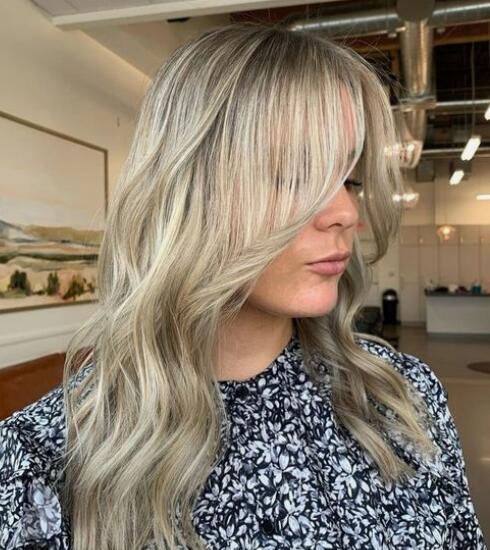 Adding long bangs to your hairstyle permits you to toy around with a subtle shape that'll boost your style. With this style, hair does not need to get overly layered, which is excellent news for individuals with more delicate hair.
Curtain Bangs for Messy Wavy Hair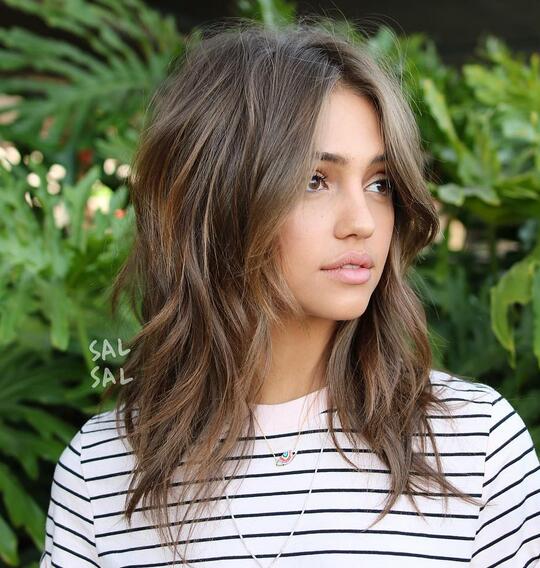 Curtain Bangs coupled with messy wavy hair, as showcased in the image above, oozes chic appeal. The cut's eye framing shape will gorgeously sweep your face and fall perfectly into your hair wave to deliver a modern Bardot feel.
Curtain Bangs for Medium Length Hair
Would you like to get everyone you meet to lust after your locks with an attractive fringe? Adding bangs to your mid-length hair will also break up the length, and no one will notice that you're in the in-between stage of growing your hair.
Layers on a Curtain Bang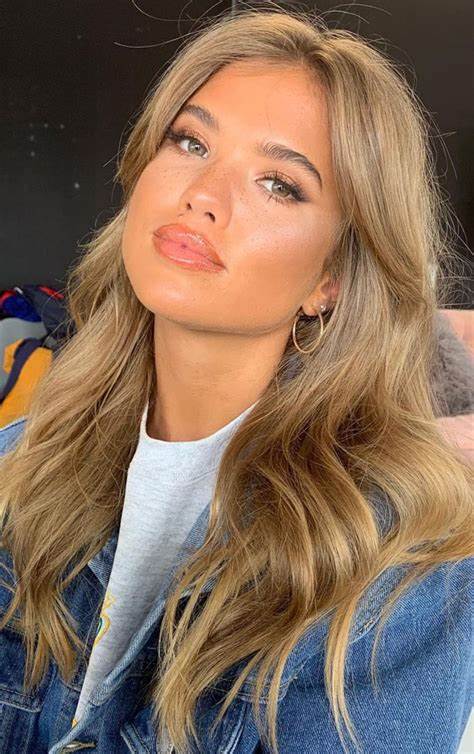 Why not try out adding layers to your haircut to add life to your dull hair? Having flowing layers from the bangs that blend around your face should add a textured and soft movement.
Curtain Bangs for Long Straight Hair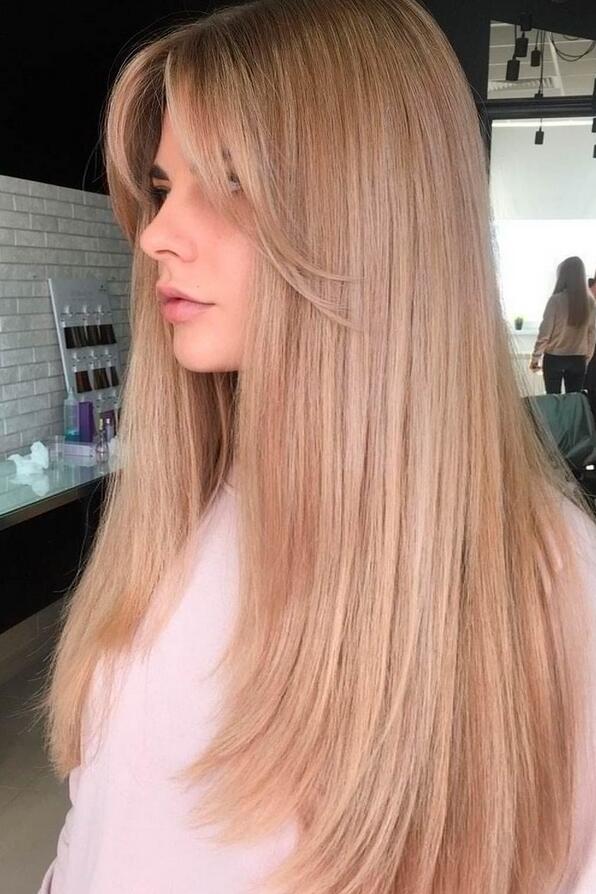 Would you like a "straight out of the 60s" vibe? This is the style for you. While straight hair does tend to fall flat, combining it with curtain bangs will add interest to your face. In my experience, this hairstyle works better with longer face shapes, as it will add width to the cheekbones.
Stunning Curly bangs for Curly Hair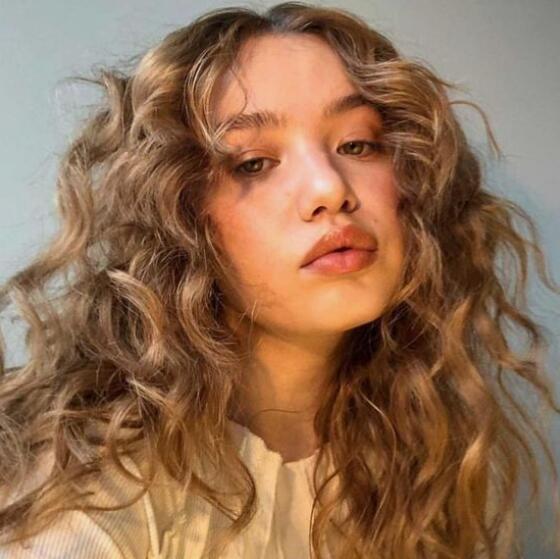 No one should ever shy away from a stunning curly fringe. Finding a perfect curly hair and curtain bangs combo can be a daunting task. My suggestion is always to start small with a small amount of hair. If you enjoy the shape, you can ask your hairstylist to cut the bangs wider.
The Curtain Lob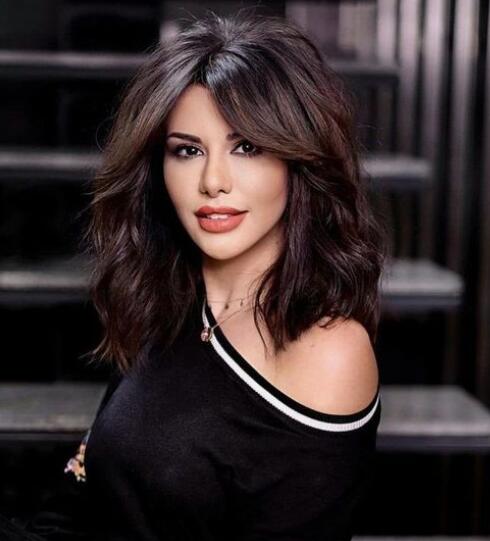 If you're a thicker-haired lady, the curtain lob is also attainable for you. Regardless of your hair density, the hairstyle's length sitting below your shoulder should allow the weight to hold down the shape.
Curtain French Bob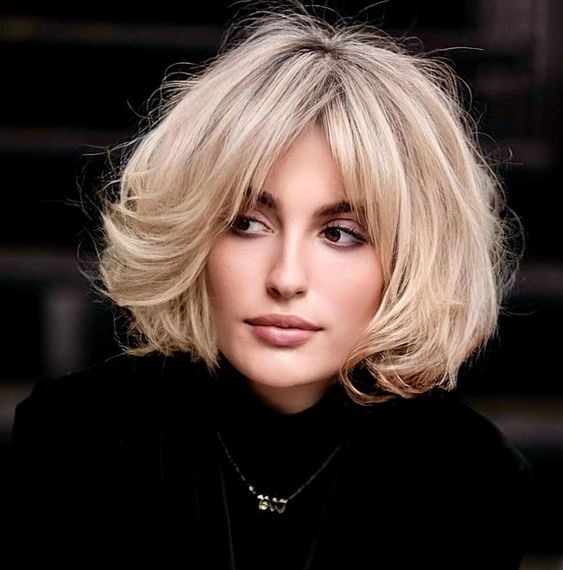 This curtain French bob is, without a doubt, the epitome of all bobs that brings bangs back to the trending list. The hairstyle boasts a seductive layered shape that'll enhance width and volume to the final look.
Bardot Curtain Bangs
I'm confident that we have all lusted over Bardot bangs that soften a haircut and frame the face at some point in our lives. With the texture being the focus, the subtle flick and soft cut on the bangs should grace anyone's face perfectly.
Curtain Bangs for Round Faces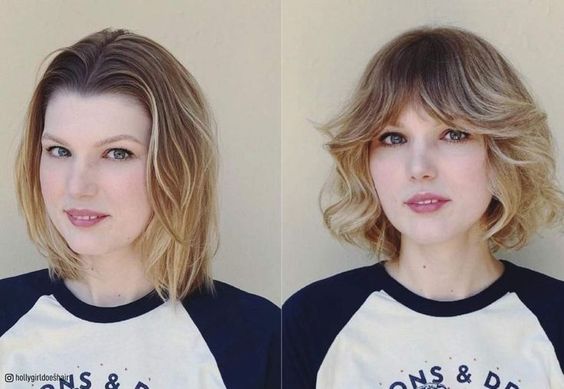 What is super flattering for round face shapes is a curtain bang that accentuates one's cheekbones. Breaking up your face at the cheeks' width will beautifully shape and slim the area. Also, ensure you keep the length a bit longer as it will be more suitable if you have a round face shape.
Curtain Bangs with the Shag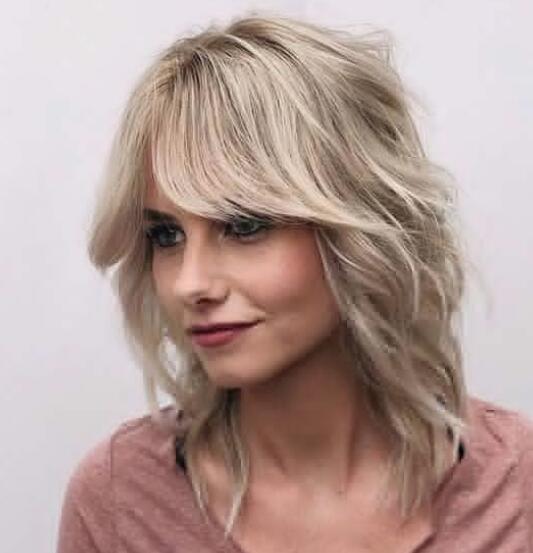 When you couple a shag hairstyle with a curtain fringe, the resulting look is one that ladies with fine, thin hair will undoubtedly love. The movement and body that the messy chops offer create a full-bodied look.
Wispy Curtain Bangs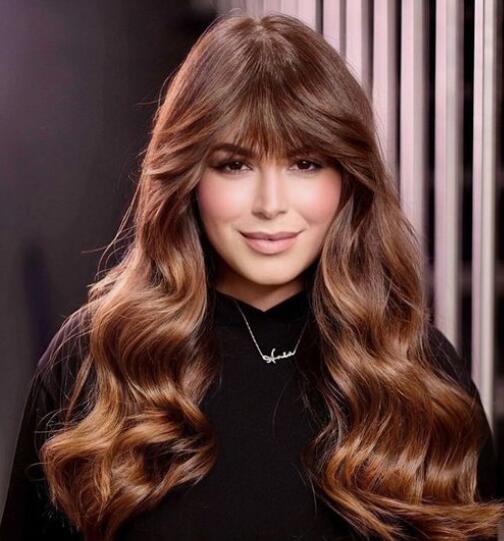 This haircut will work for all face shapes and enhance your cheekbones and eyes. If you pick the hairstyle, feel free to request that your hairstylist texturizes for movement.
Flattering Curtain Bangs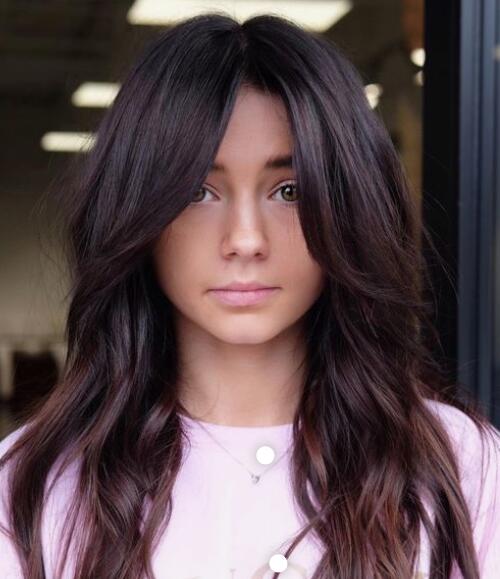 If you have long hair and would like to keep it that way, I bet you'll be pleased to know that nothing will be more flattering when coupled with your hair than curtain bangs. This haircut will contour and frame your face.
Cute Curtain Bangs for Oval Shaped Faces
The image above is an excellent example of how slightly tweaking your bangs to fit your oval-shaped face can frame the face and add softness to the overall style.
Shaggy Curtain Bangs
This variation is significant if you'd like to add body to your naturally straight and fine hair. The textured style amalgamates curtain bangs and the shag cut to create this trendy look.
Bouncy Bob
The bob trend is undoubtedly not going anywhere. So, whether you are thinking of taking the plunge or have already been rocking one for ages, I think you should consider adding this hairstyle to the trend.
Medium Straight Curtain Bangs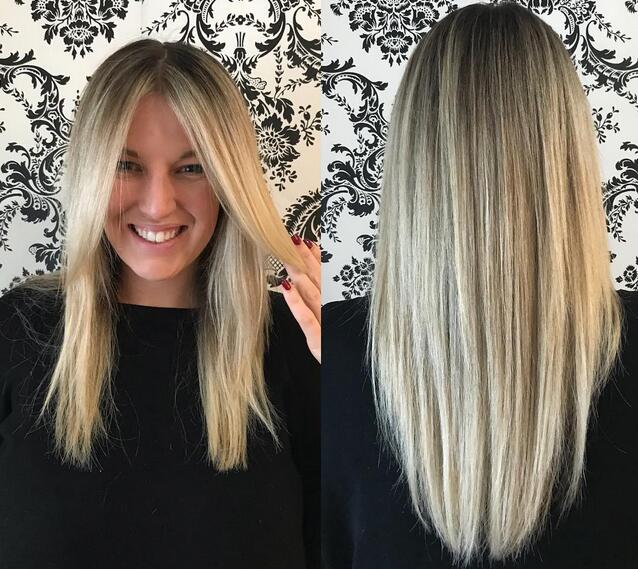 The great thing about this haircut is that you do not need to commit all at the same time. If you are apprehensive, ask your hairstylist to cut the bangs to jaw length and start with that. You can then go short during your next appointment if you love the look.
Soft Bangs with Layered Bob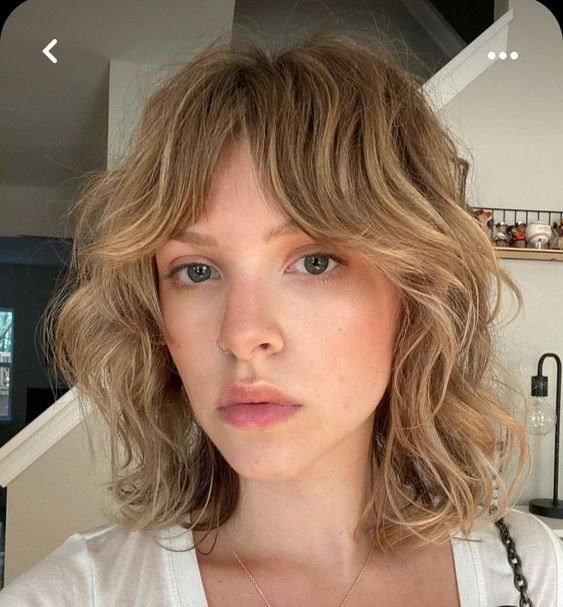 If your hair boasts natural waves, this hairstyle is the perfect option.
Chestnut Balayage
Unlike blunt, straight across fringes or baby bangs, this curtain bang isn't as high maintenance, and you can essentially let it grow out on its own.
Curtain Bangs for Asian Ladies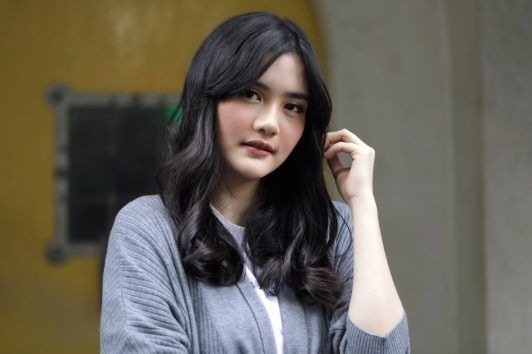 If you're Asian, why not complement your everyday look with chic curtains that look great both dressed down and dressed up?
Blown Out
Do you have a big event or date coming up in your diary? If yes, then look no further than these blown-out bangs.
Auburn Curtain Bangs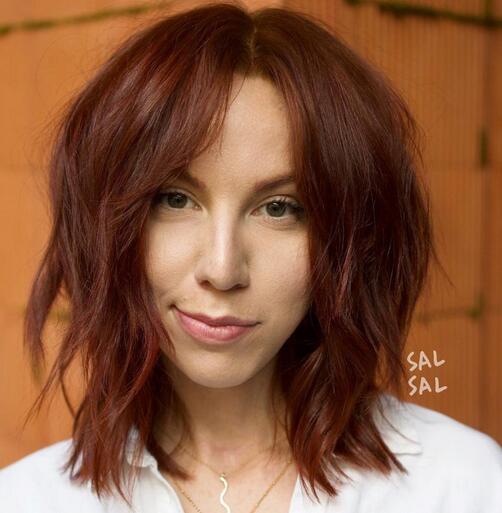 Are you tired of your long hair looking weighed down because the stands are naturally straight? This haircut will help add body and texture to the top of your hair.
Lob with Curtain Bangs
Bobs will always be in trend. However, if you're bored by yours, you can feel free to switch it up with this set of sweeping bangs.
Choppy Curtain bangs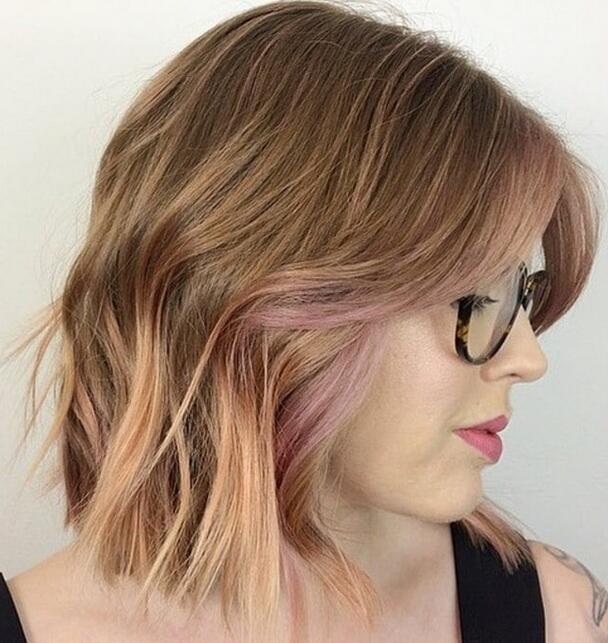 This is a perfect exhibit where curtain bangs do not always need to be extra-long in length.
Baby Blonde Curtain Bangs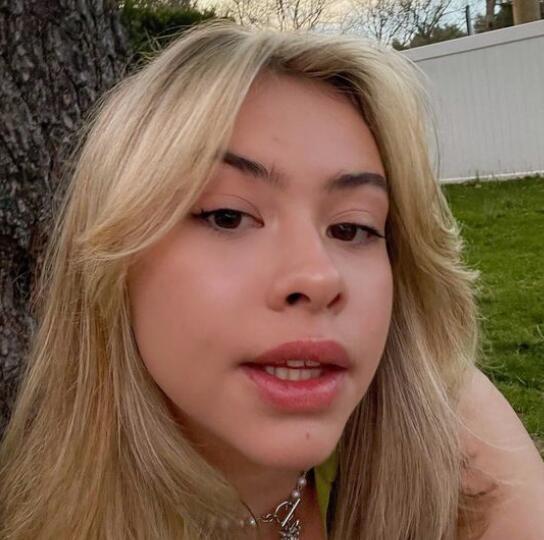 Pairing your baby blonde curls with a curtain fringe should help blend your bangs in with the rest of your hair for some seamless finish.
Brunette Balayage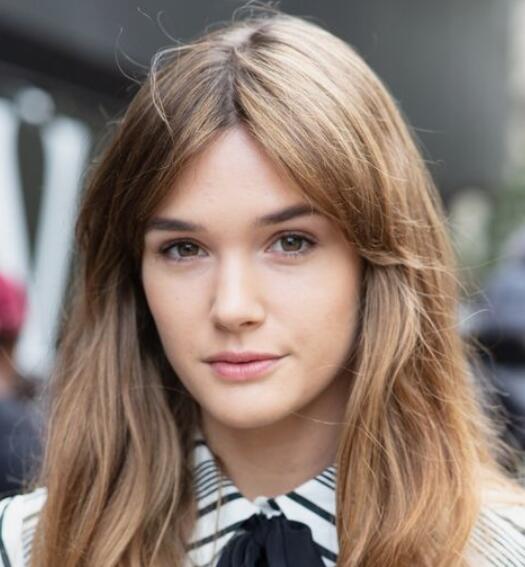 You do not need to spend a lot of time on this hairstyle. Mid-length waves are already a tried and tested combination that works wonders all the time.
Sweeping Brunette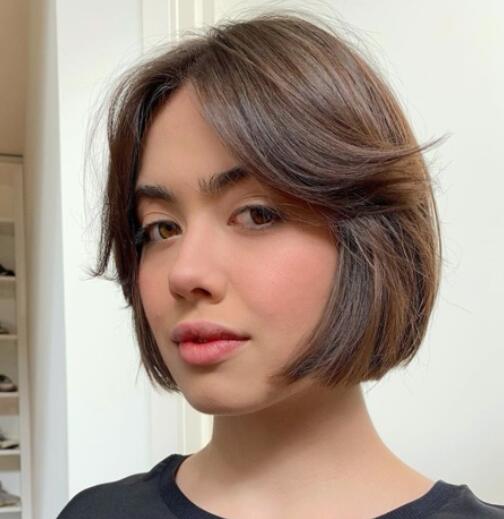 This brunette lob coupled with bangs gives the lady in the image a modern and refreshing update.
50's  Bangs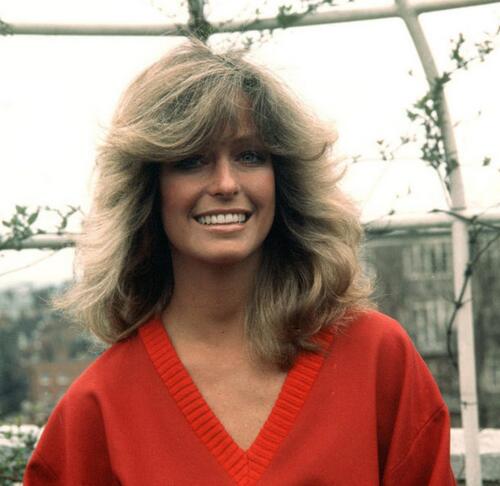 Every era had its variation of curtain bangs, and this was the one that rocked the 50s. Looks cute.
Curtain Bangs on Dark Blonde Hair
This eyebrow skimming cut is perfect for you if you're a first-timer in bang hairstyle.
Long Feathered Curtain Bangs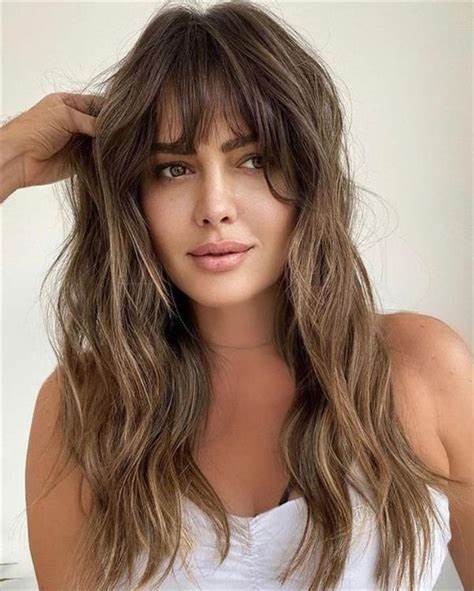 These long feathered bangs are a unique and gorgeous addition to any hairstyle.
Curtain Bangs For Thin Hair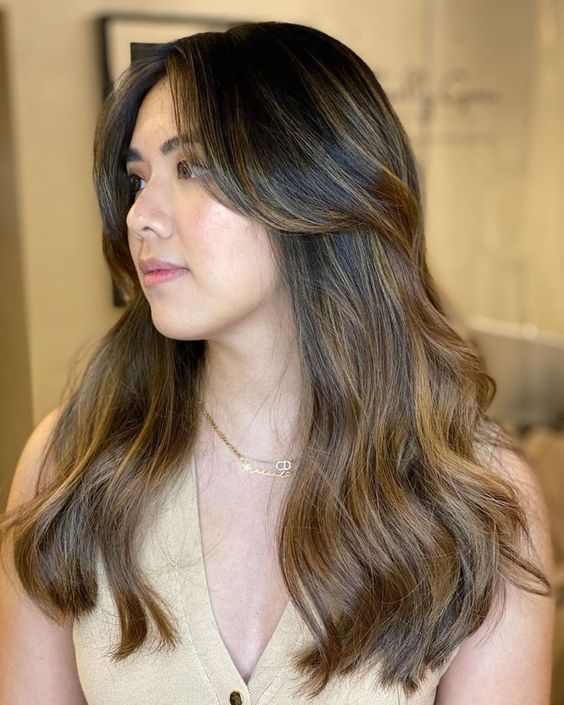 These long thin bangs will perfectly frame your face and even look fabulous on your cheekbones.
Curtain Bangs for Shoulder Length Hair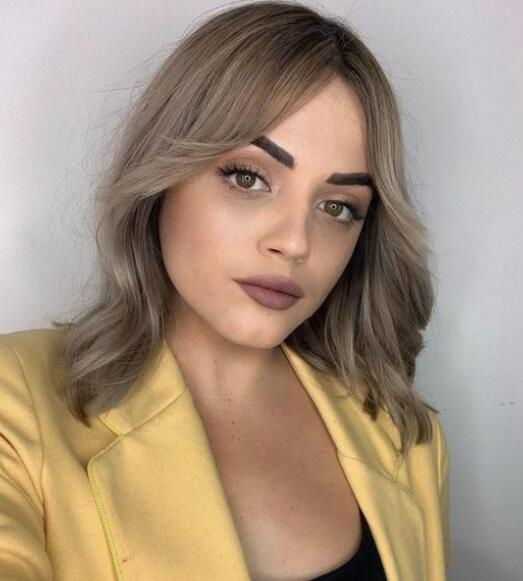 This variation was executed using a circular perimeter around the lady's hairline. As you can see, the resulting look created a movement that framed the face. Opt for this hairstyle if you have experienced breakage in the past.
Balayage with Long Curtain Bangs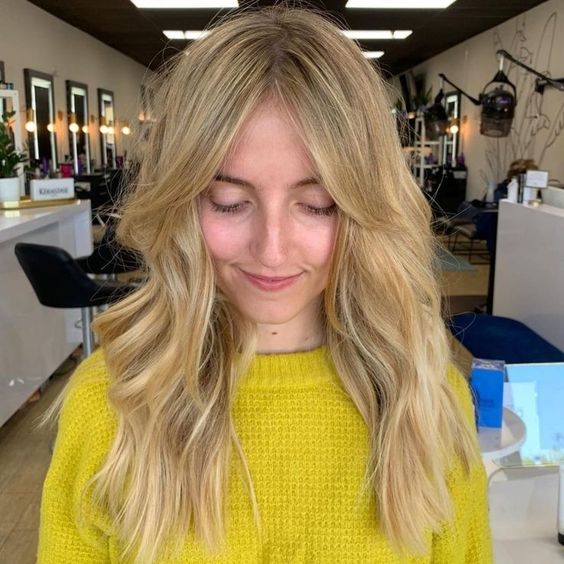 This haircut allows for movement and a very on-trend picturesque ponytail fringe.
Long Layers with Curtain Bangs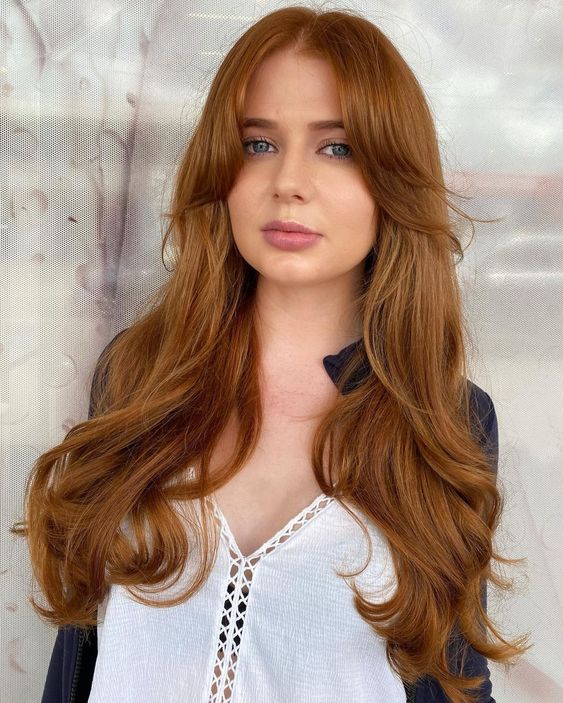 These hairstyles are perfect for ladies who want to add movement throughout their hair.
42. Curtain Bangs with a Center Part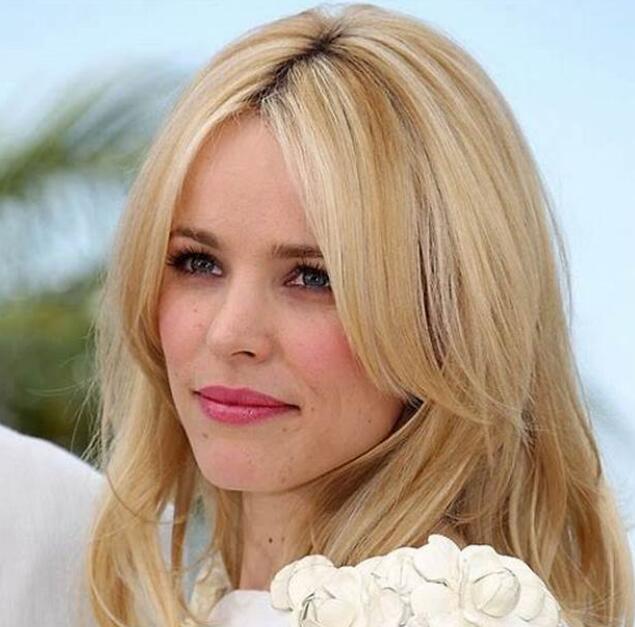 43. Long Bob Bob with Curtain Bangs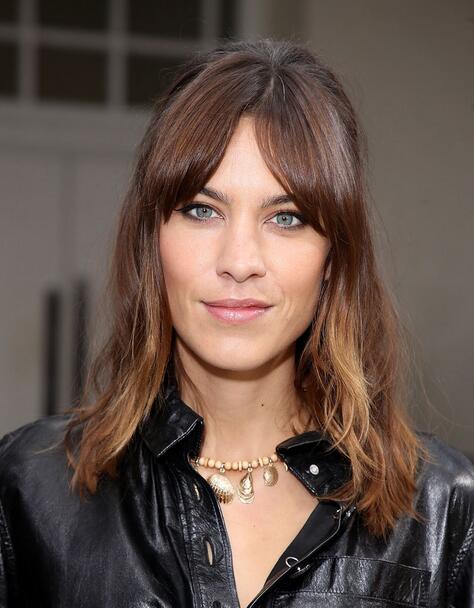 44. Mess Curtain Bangs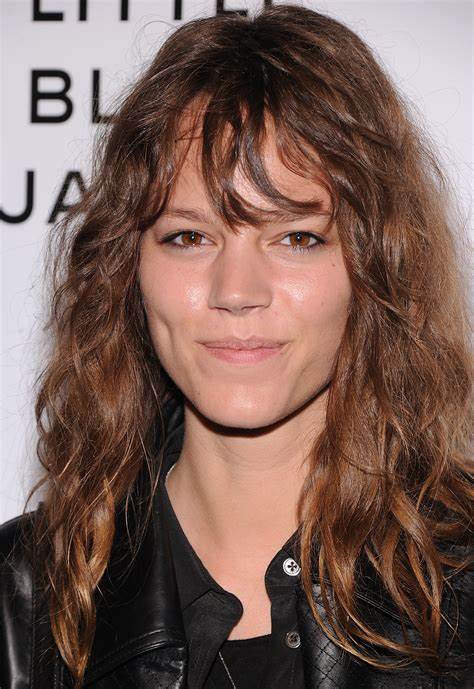 45. Short Curtain Bangs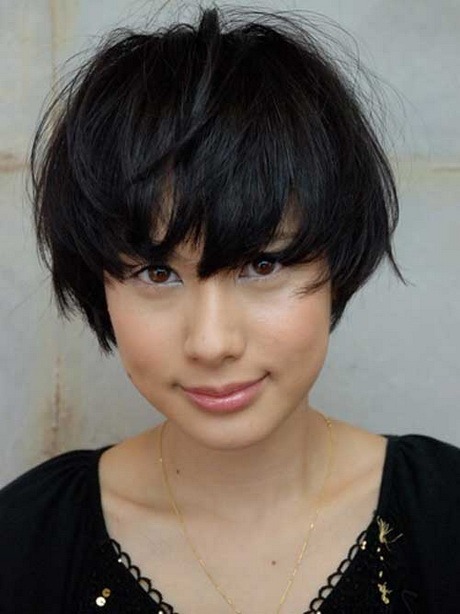 46. Long Waves with Curtain Bangs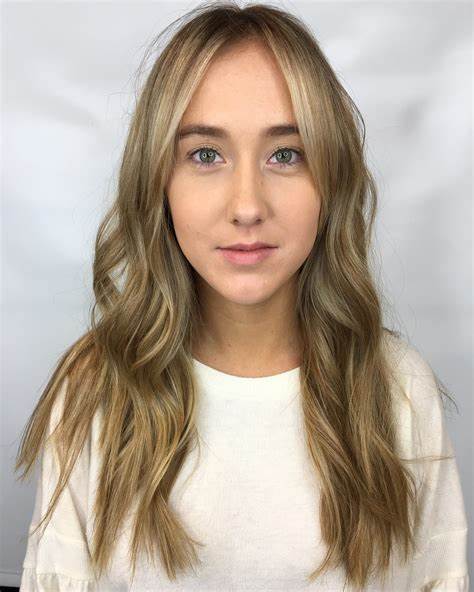 47. Casual Curtain Bangs Hairstyle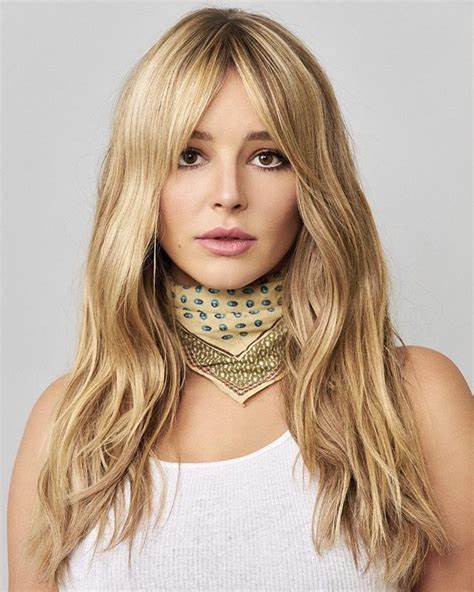 48. Curtain Bangs for Thick Medium Hair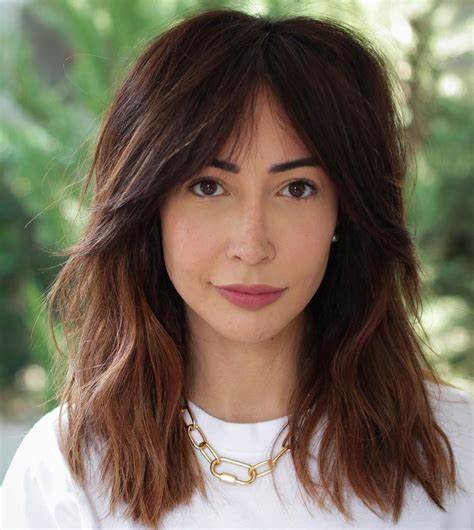 49. Curtain Bangs for Thick Wavy Hair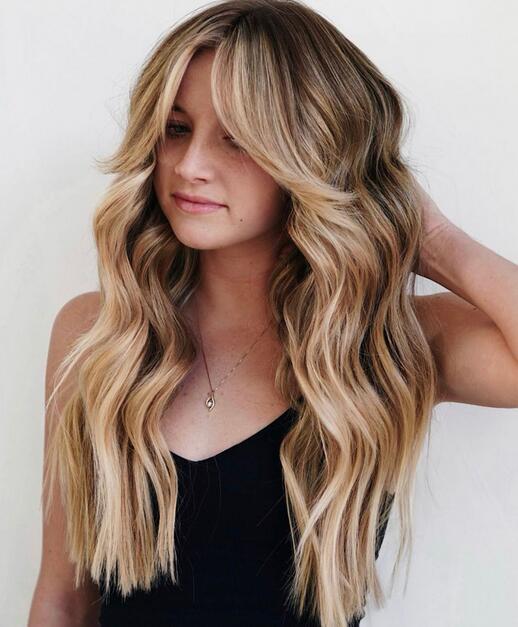 50. Curtain Bangs with Highlights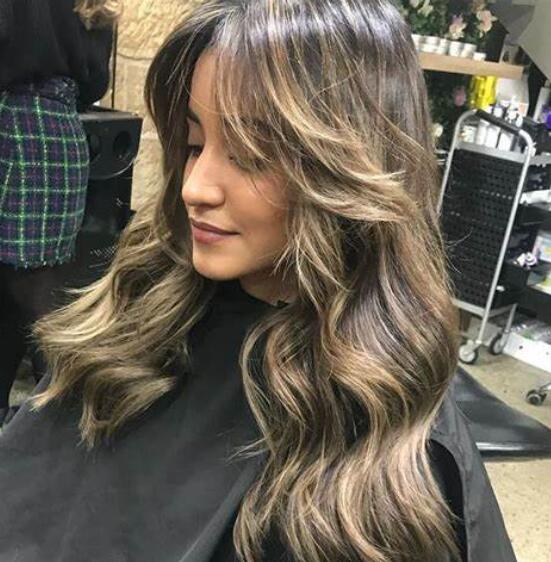 51. Loose Curtain Bangs with Ponytail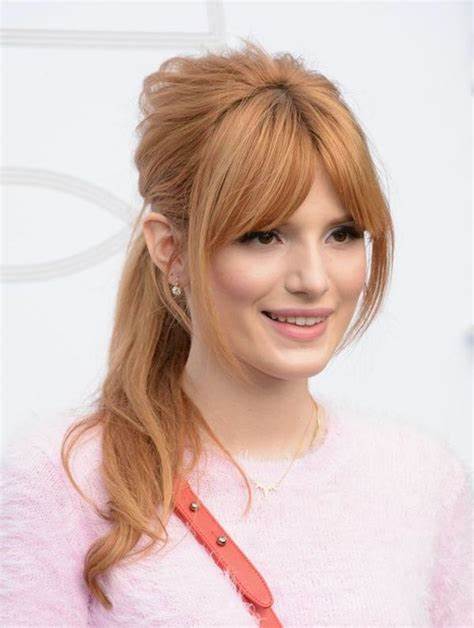 52. Curtain Bangs with Layered Ends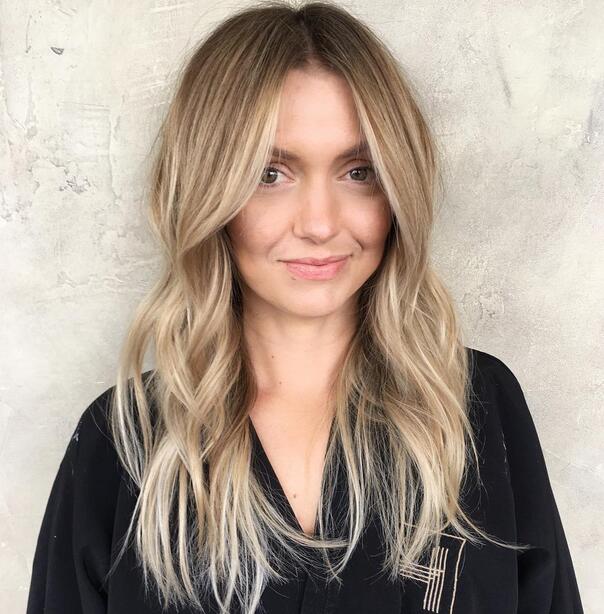 53. Curtain Bangs for Oval Face Shapes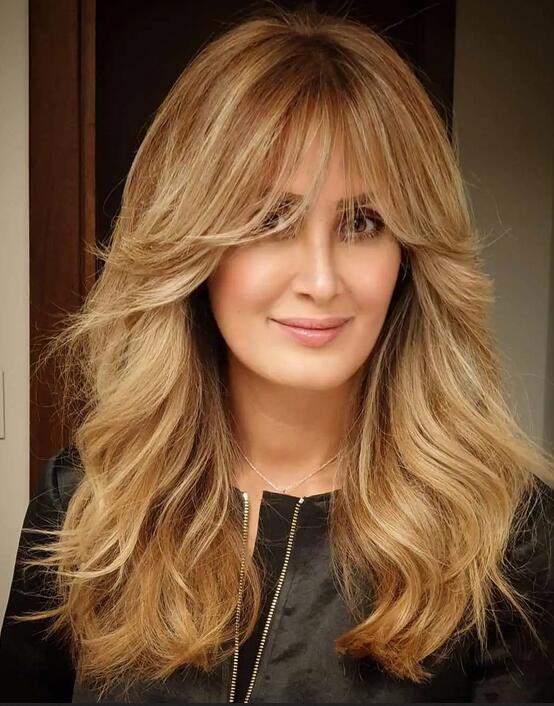 54. Curtain Bangs with Cool Color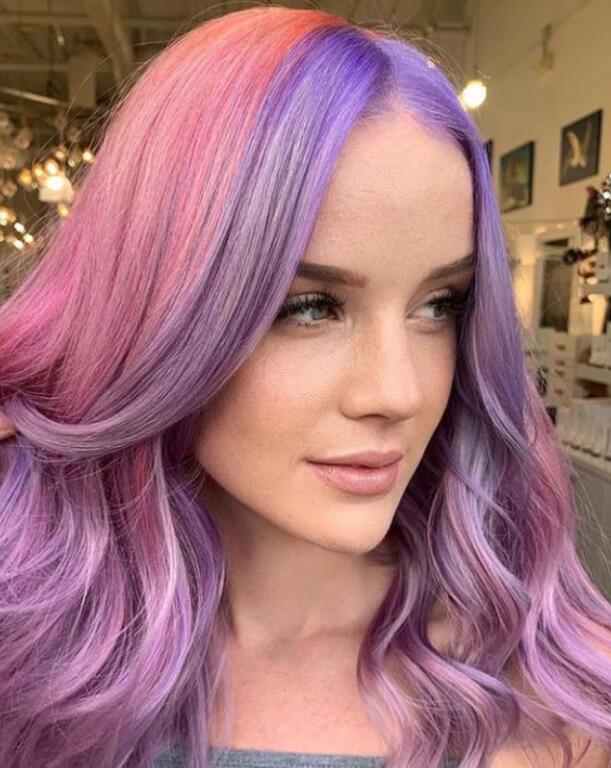 55. Cute Bangs For Asian Women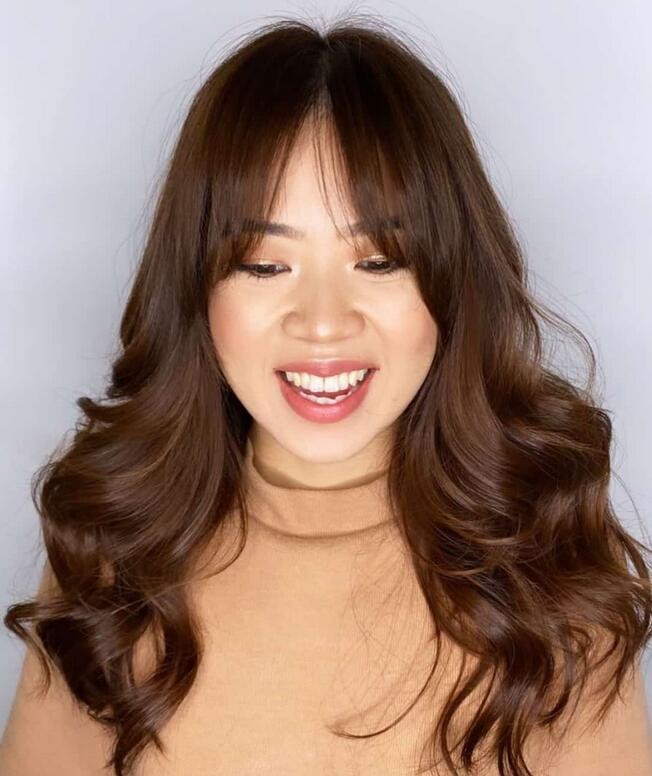 56. Curtain Bangs For Black Women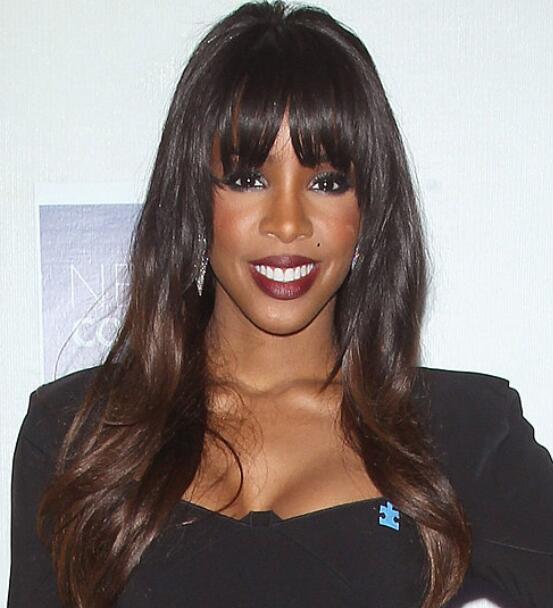 57. Curtain Bangs for women with Glass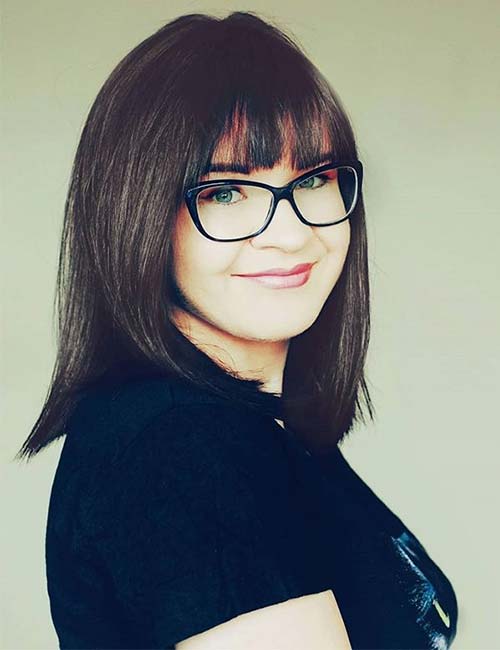 58. Curtain Bangs for women over 50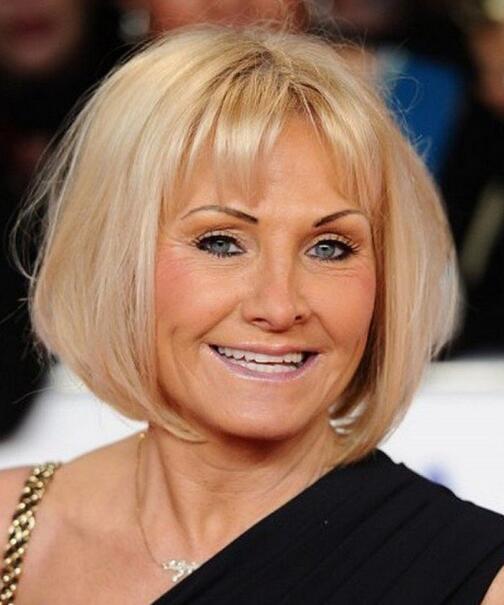 59. Curtain Bangs for Fine Hair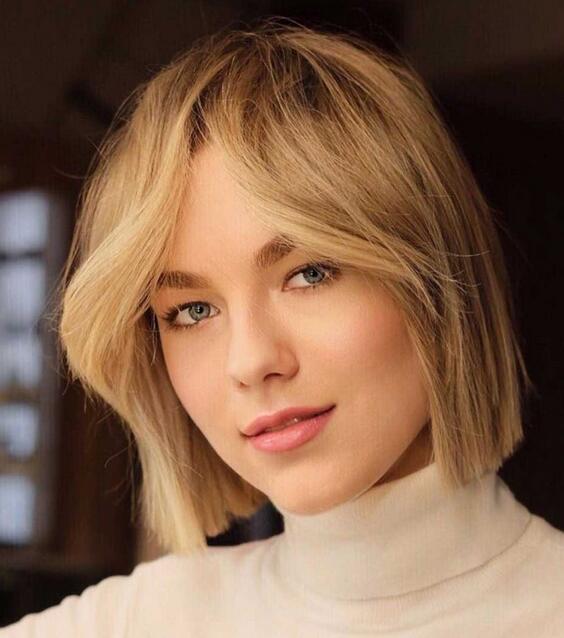 60. Curtain Bangs for Thick Hair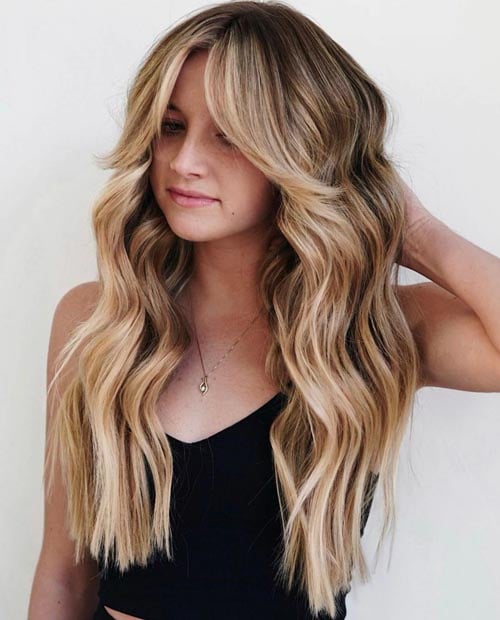 61. Curtain Bangs for Very Short Hair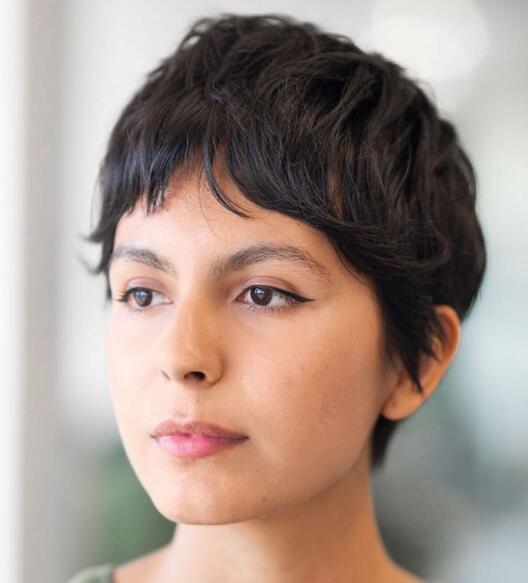 62. Curtain Bangs for Medium Length Hair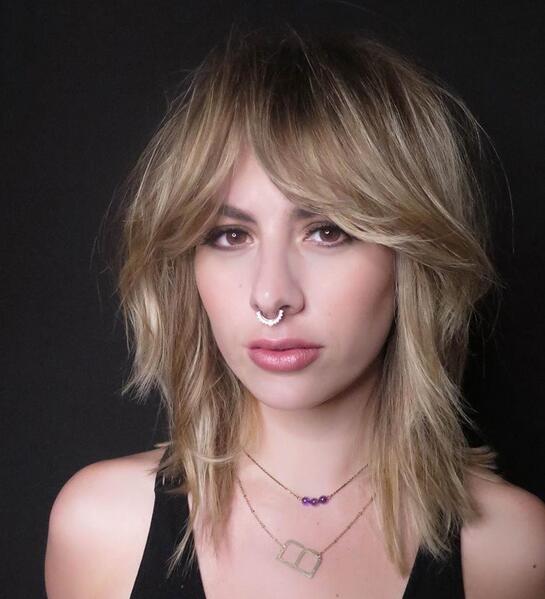 63. Curtain Bangs for Long Hair
64. Curtain Bangs with Side Part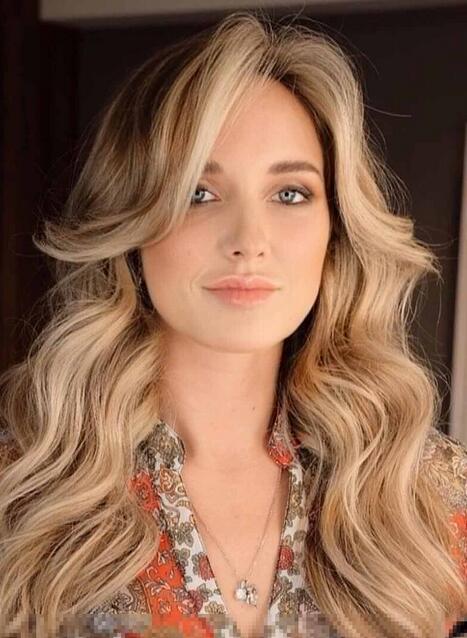 65. Curtain Bangs For Business Women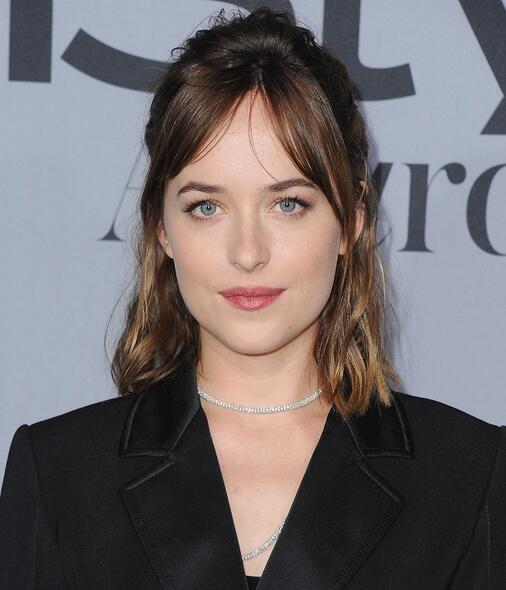 How to Style Curtain Bangs?
How you style your bangs will depend on a few things.
First of all, would you like your bangs angled or chopped? If you'd like them chopped, the bangs should be blunt compared to the rest of your hair strands. If you'd like them angled, your hair should naturally fringe up on the sides and meet the bangs. The resulting looks for both variations should be great.
Second, you will need to decide how short or long you would like your bangs to be relative to the rest of your hair. The length you finally settle on will depend on the current length of your hair and how intense or extreme you'd like your bangs to look.
The last thing you'll need to figure out is how you'd like to part your hair. Most curtain bang hairstyles boast middle parts, but you could feel free to include a side part. We'll look at a few examples of that in the list below.
How to Maintain Curtain Bangs?
If you've ever styled a variation of bangs before but hated the upkeep requirements, these haircuts are just the thing for you. Unlike typical bangs, curtain bangs do not need to be trimmed every week or two. You can even go as long as six weeks with these, and that's not even the best part.
The part that impressed me the most is that if they get a little too long in between your trim sessions or in case you opt to grow them out to their full length, they will easily blend into the rest of your hair and become perfect face-framing layers.