The drop fade haircut is a type of fade that gets its name from the way it "drops" down the back of the head. It's a variation of the classic taper fade and shares many of the same features, but the drop fade takes things to a new level with a more dramatic drop at the nape of the neck.
The main difference between the several is that the drop fade is cut lower at the base head, near the nape of the neck. This gives the illusion of a "dropping" effect. The drop fade can be styled in a number of ways, such as slicked back, quiff, or even a pompadour.
The drop fade haircut is a versatile style that can be adapted to suit any look. It can also work in tandem with a wide array of trending hairstyles. It can quickly form the head base of a well-sculpted undercut or pompadour, adding interest to your messy French Crop.
The drop fade haircut is perfect for guys who want a little extra something-something in their fade haircut. A drop fade is an excellent option if you're looking to add a little edge to your style. This article will discuss 42 fantastic drop fade haircuts for men.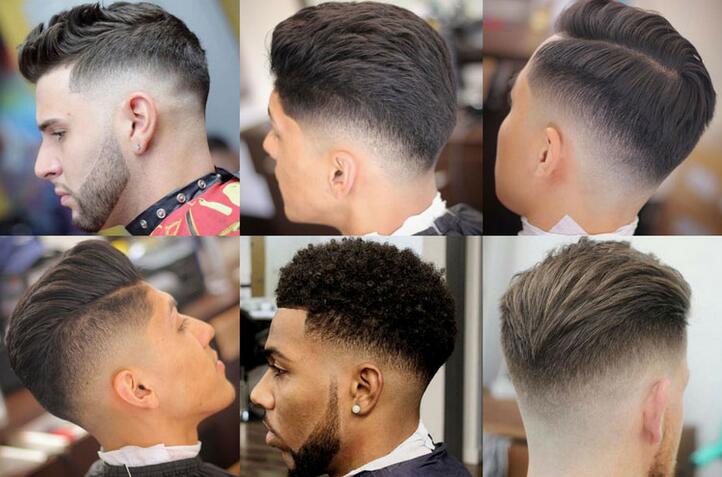 How to get a drop fade hairstyle?
You can go about getting a drop fade hairstyle in a few different ways. One way is to visit a barber or stylist and have them create the look for you.
To avoid confusion, take a picture with you and be realistic. Sometimes your words will fail to explain what you want. On the other hand, a photo will tell the barber all he needs to know to give you what you came for without any room for misunderstanding.
Another option is to try doing it yourself at home. If you're going to try doing it yourself, one of the best ways to start is by using clippers. Start by trimming the hair on the sides and back of your head to a very short length. Then, use a comb to create a clean line from the short hair up to the longer hair on top.
Once the line is created, you can start fading the hair by slowly blending the shorter hair into the longer one. For a more dramatic look, you can go for a higher fade, or a more subtle look, you can keep the fade lower.
Once you're happy with how your fade looks, you can style the top part of your hair however you like. You can comb it back, slick it to the side, or even spike it up. It's really up to you and what you think looks best.
How to maintain the drop fade?
Following these tips will help you keep your drop fade looking its best.
Get regular trims: To keep your drop fade looking sharp, you'll need regular trims. How often you need a trim will depend on how fast your hair grows and how you style it. However, a good rule of thumb is to get a trim every 4-6 weeks.
Use the right products: Using the right hair products can make a big difference in how your drop fade looks. If you have fine or thin hair, you'll want to use a lightweight gel or pomade to avoid weighing down your hair. For thicker hair, a heavier pomade or wax can help add some texture and hold.
Be careful with heat styling: Heat can add variety to your look. However, if you use too much heat or don't use a heat protectant, you can damage your hair. When heat styling your drop fade, use a low setting and don't hold the heat in one spot for too long.
42 Best Drop Fade Haircut For Men in 2022
Mohawk with Drop Fade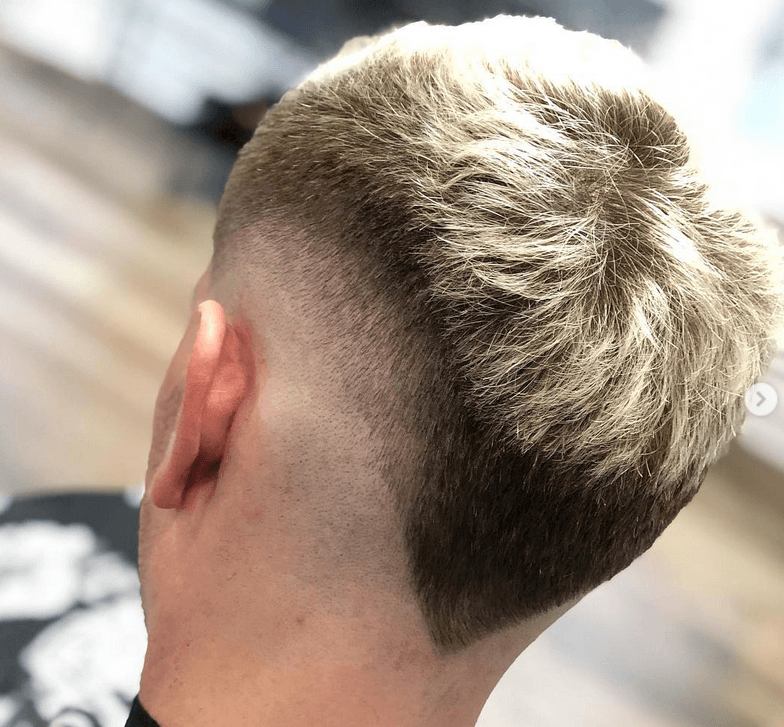 I love this look because it will undoubtedly stand out among many people. It also displays that you are not afraid to get something other than a conventional hairstyle. This cut can also showcase your character.
You can either go for the somewhat messy look or sport. Nowadays, Mohawk can work for professional events.
High Drop Fade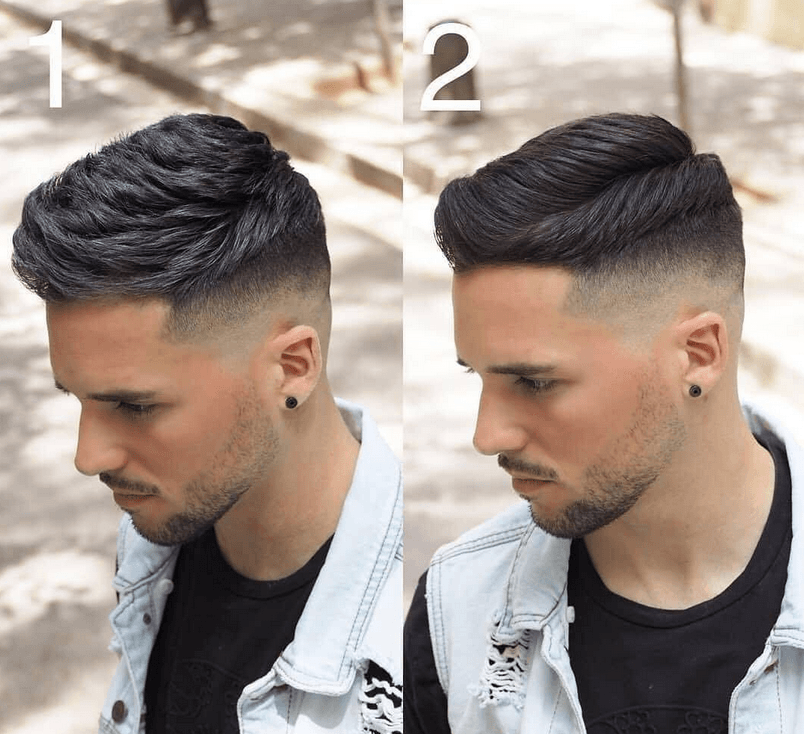 As I mentioned, the high fade is a variation of the drop fade that can spice up your hairstyle and take you to the next level. In this cut, the fade drops down past your hairline to create a robust and excellent outline on the hairline, making it look sharp.
Medium Drop Fade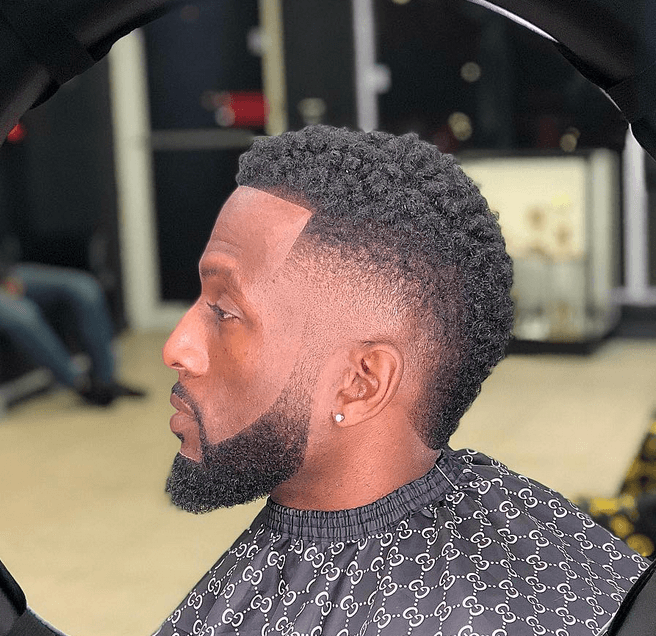 This hairstyle is a low to medium fade type while keeping more weight on the head sides to create room for styling. The other cool thing about this cut is the clean fade with a messy top-side style.
Taper Drop Fade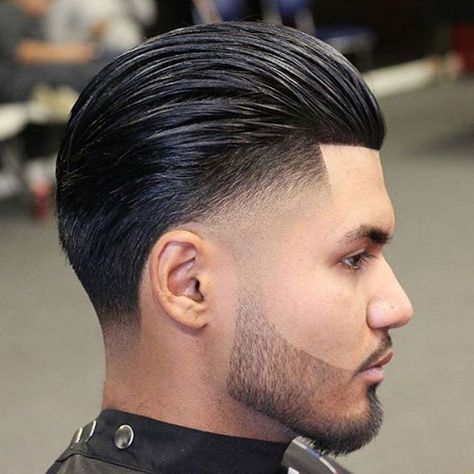 This taper haircut looks more like a shadow fade. It is also best for individuals who dislike their haircuts to the skin, which falls under the drop fade styles.
Fresh Drop Fade For Curly Hair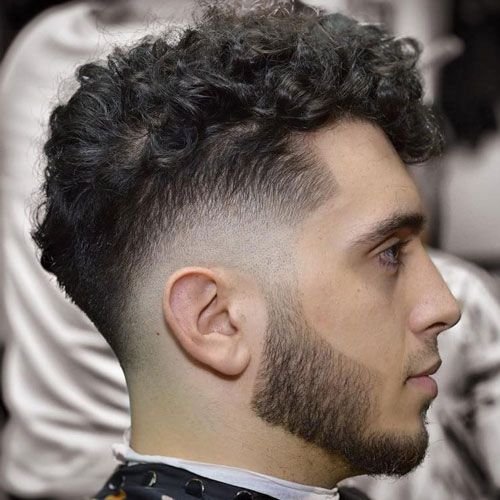 This hairstyle is a unique curly messy style that will give volume to your hair, with the drop fade giving you a clean look.
Afro Twists with Drop Fade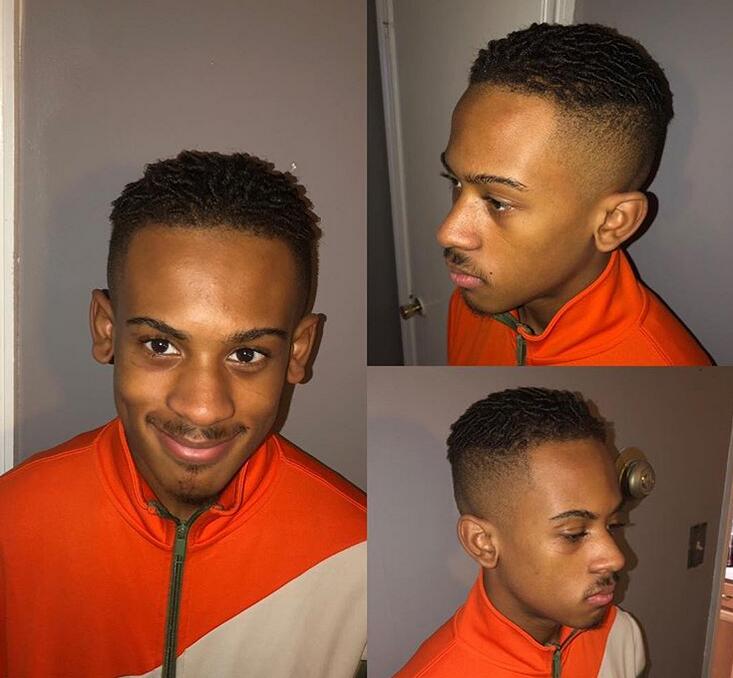 This look is a stylish medium that teenagers mostly sport. The teenager will get the cut he wants while pleasing his parent with short, clean-cut sides.
Afro Blowout with Drop Fade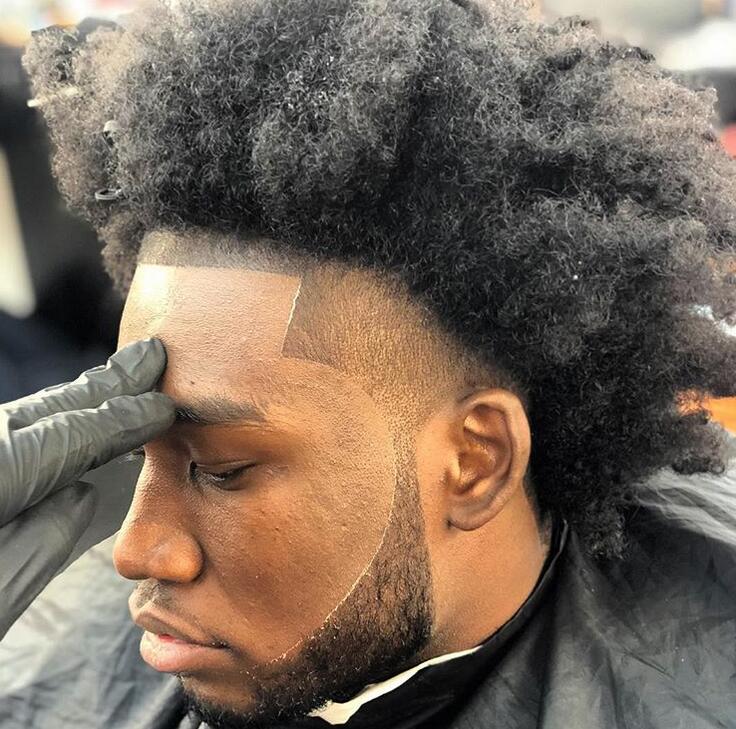 This afro blowout hairstyle with a drop fade will offer a more classy and clean look than the traditional Afro or Mohawk.
Braided Drop Fade Haircut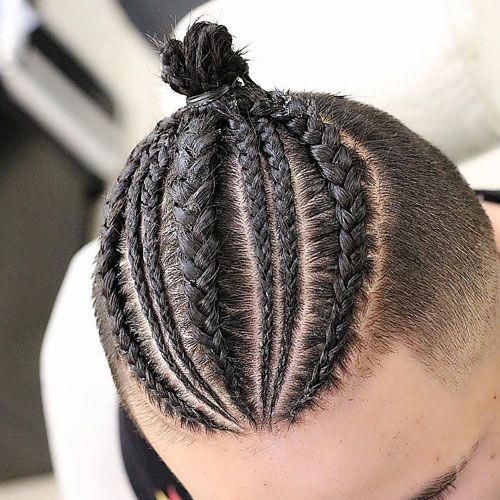 As you can see, this cut is a trendy, unique, and versatile haircut. You could also easily dress it up or down as you wish.
Drop Fade with Pompadour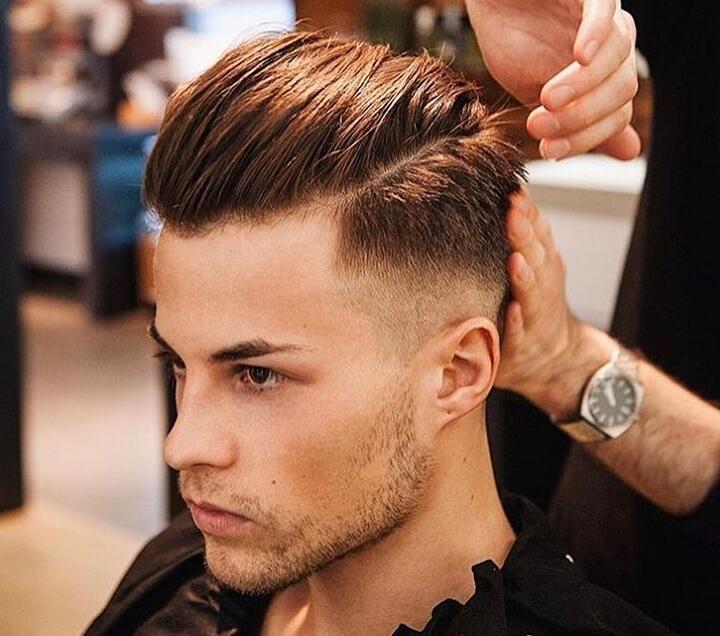 This gentleman's hairstyle faded to your skin with a hard part and nicely cleaned beard. It is ideal if you want to appear as a hipster.
Drop Fade with Dreads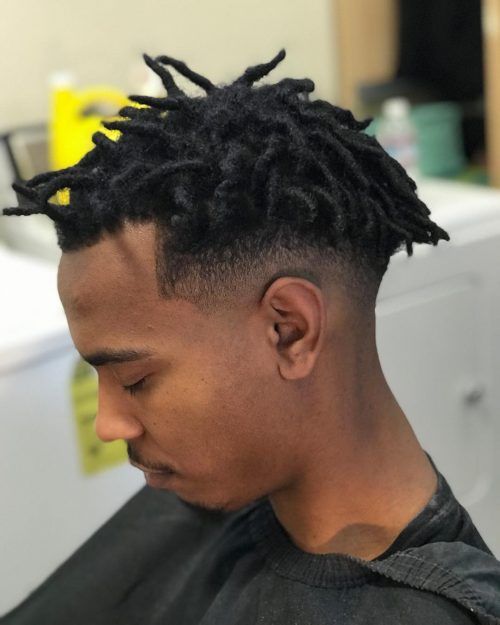 Low-faded sides are sometimes best blended with your dreadlocks. Go for it and see how it turns out.
Wavy Hair Drop Fade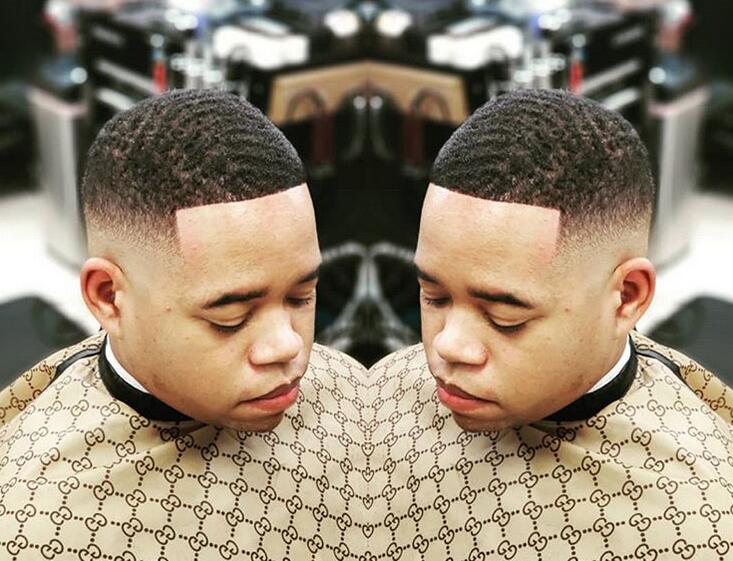 A patterned drop fade haircut looks best when accentuated with a clean back and sides.
Low Drop Fade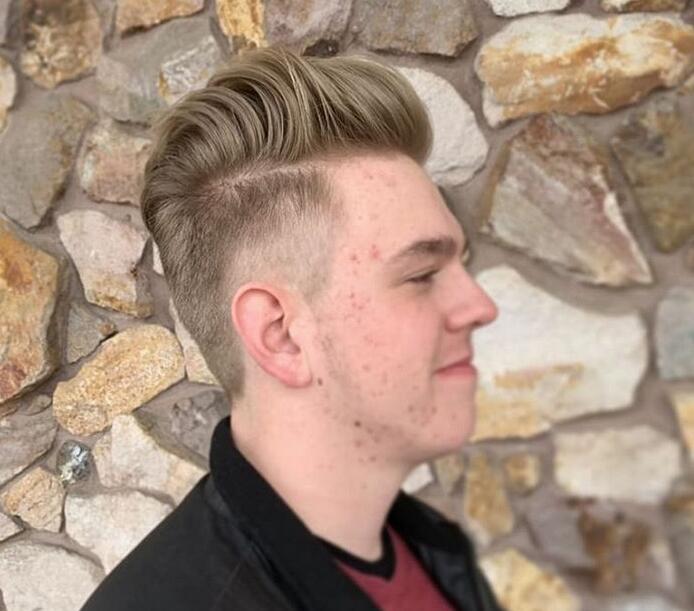 Let your hair's texture do all the talking. This style will ideally bring out the ruggedness in your hair locks.
Impressive Drop Fade For Thick Hair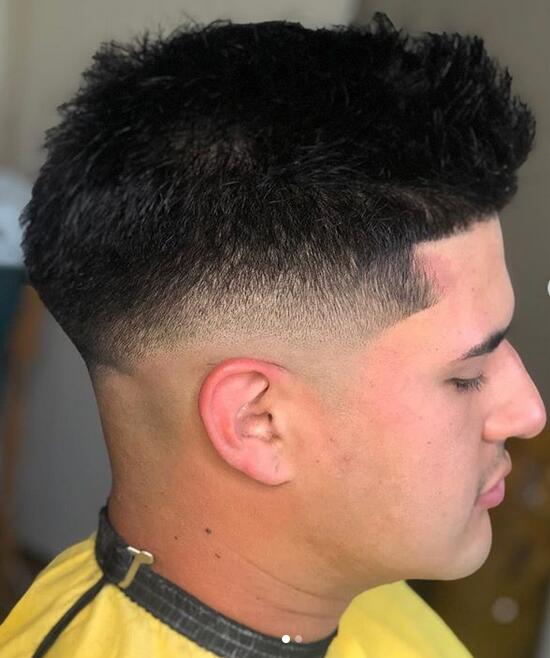 Get amazed by this epic, spiky hairstyle made cooler by the neatly shaved sides.
Faded afro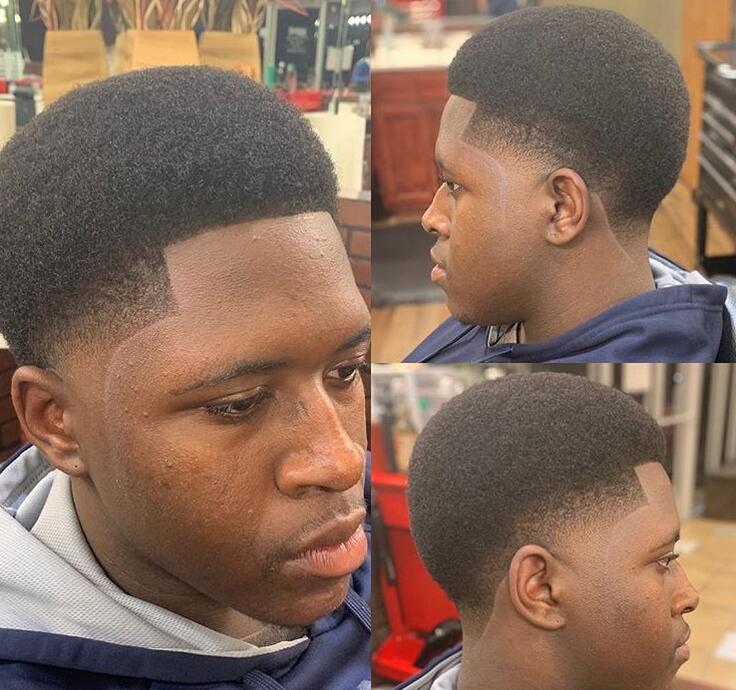 Why not remove unnecessary weight from your voluminous hair locks by getting your head sides faded?
Drop Fade haircut with a design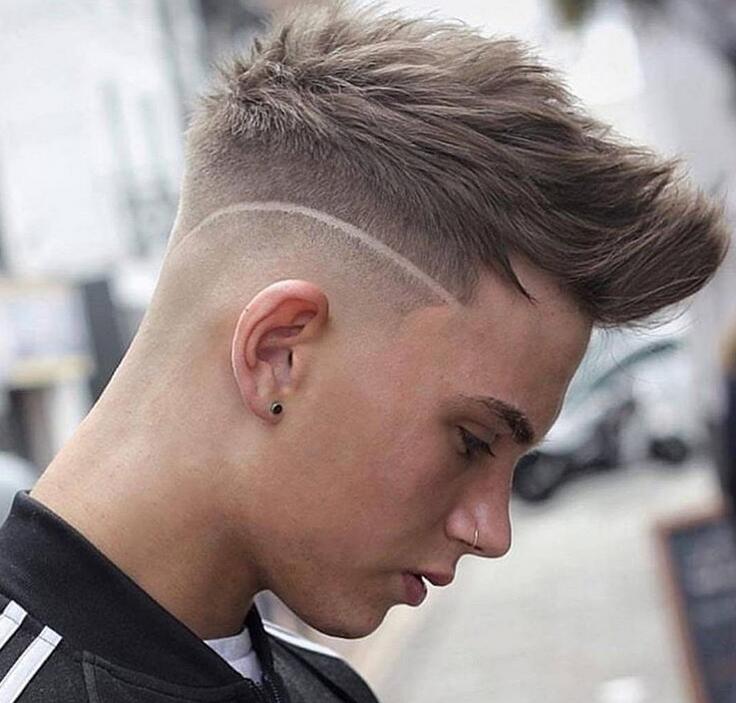 Feel free to opt for astonishing shave patterns with clean sides for an edgier drop fade.
Faux Hawk with Drop Fade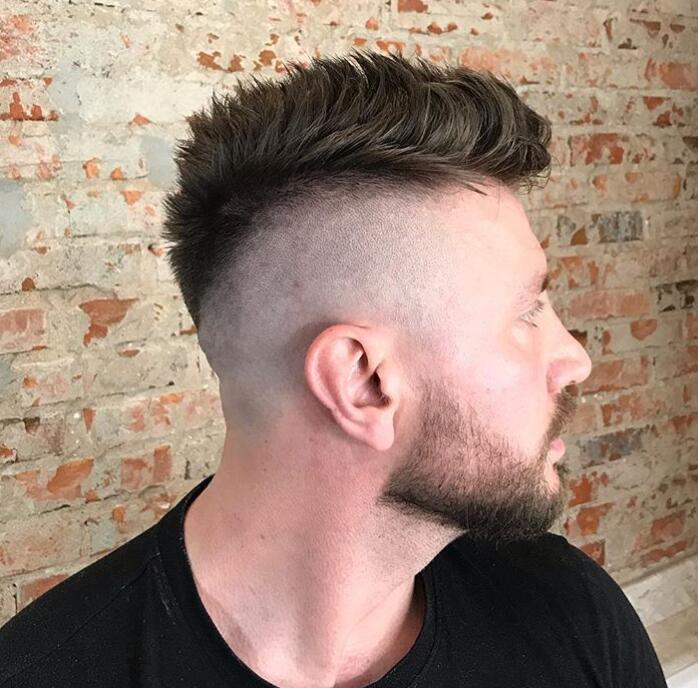 The contrast will work classy from the front side to the backside. It'll also help make this fade even more desirable.
Drop Fade with Straight Hair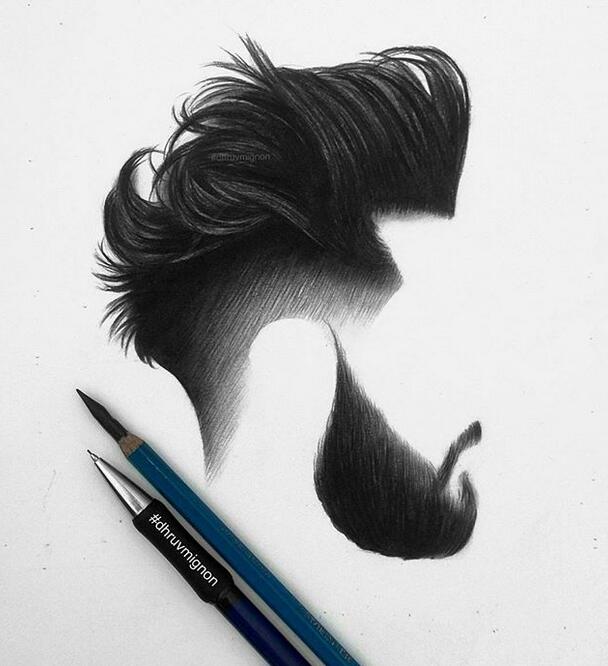 Disconnect your thick mane from your hipster-like beard using this sharp drop fade.
Mid Drop Fade For Short Hair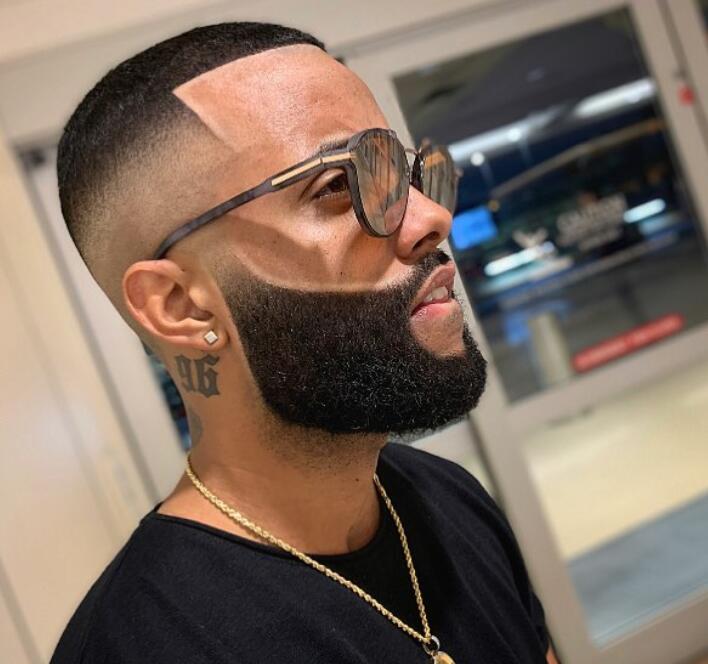 Put a twist on the classic drop fade cut for a cleaner look. The cut can fade evenly from the temples and down to the nape. This mid-fade haircut will highlight the beard and top hair perfectly.
Bald Skin Fade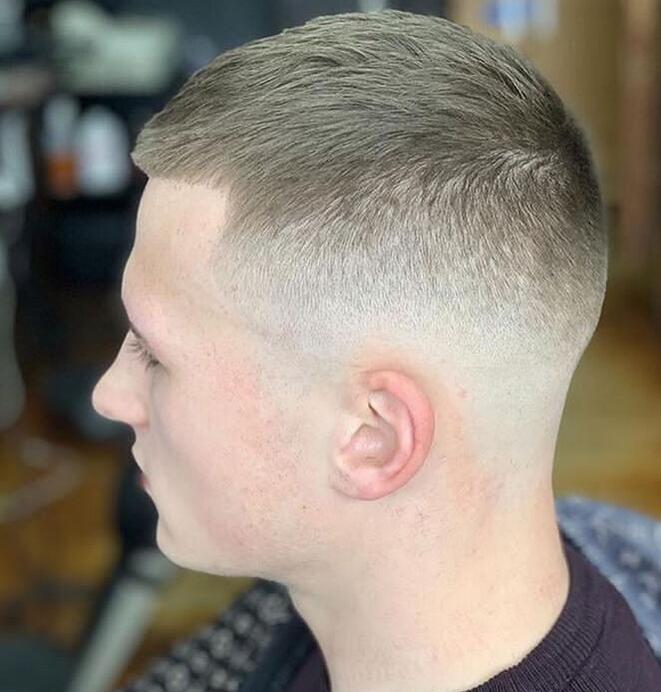 Boost your "inside" cool guy using this polished, clean, and disconnected style. You can brush the hair upwards and hold it using your favorite product; then, you're good to go.
Comb Over with Drop Fade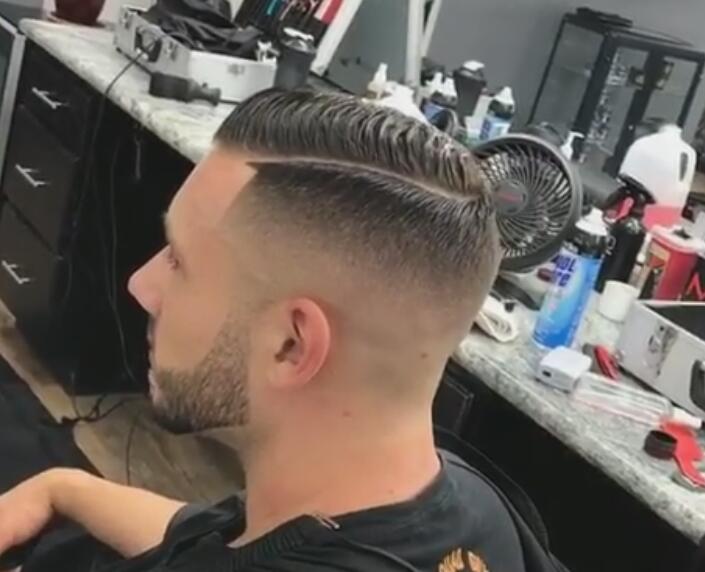 This is the cut if you want to look stylish and groomed simultaneously. It is also one of the many variations I talked about earlier.
21.
Drop Fade with Disconnected Undercut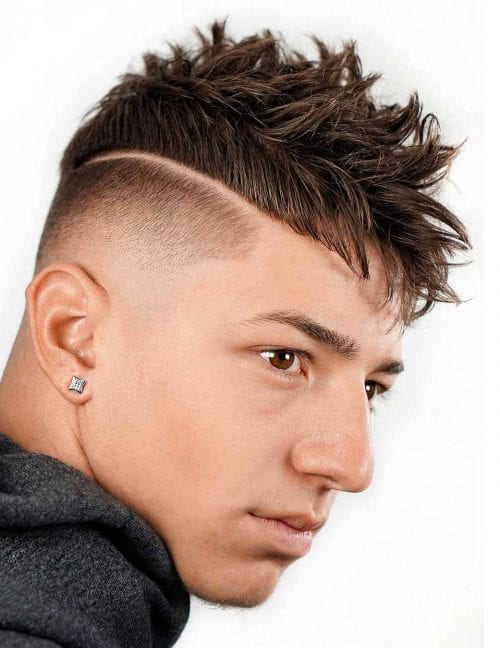 22.
Drop Fade with Slick Back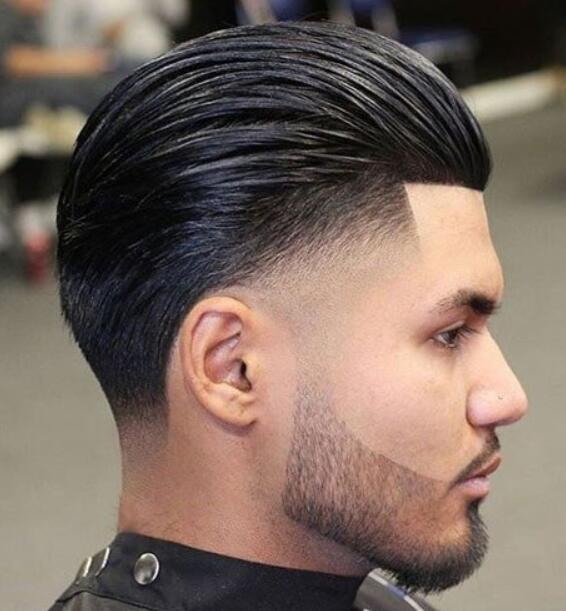 23. French Crop
ith High Fade Haircut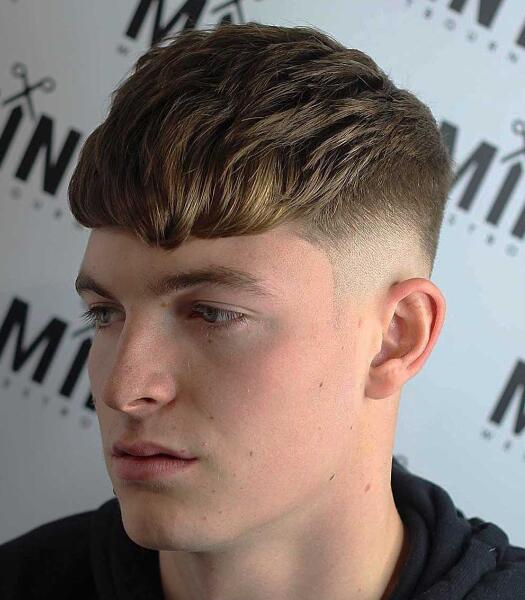 24. Textured Top with Mid Fade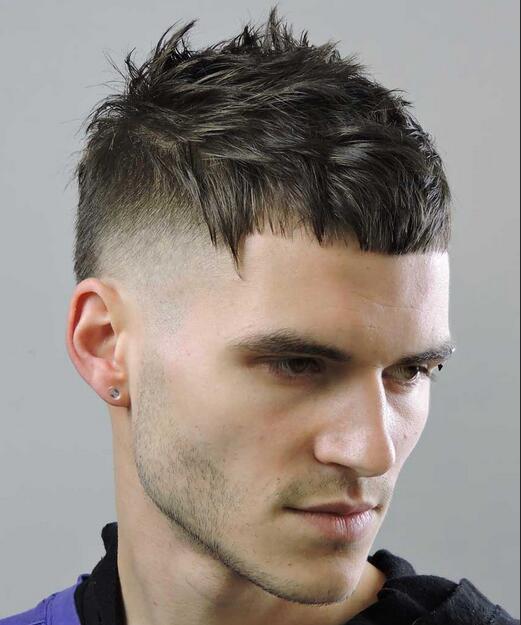 25. Flat Top with Mide Fade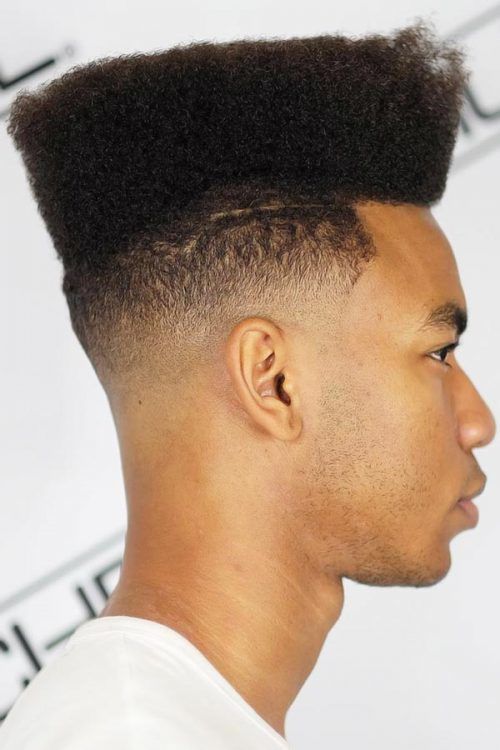 26.
Drop Fade with Messy Fringe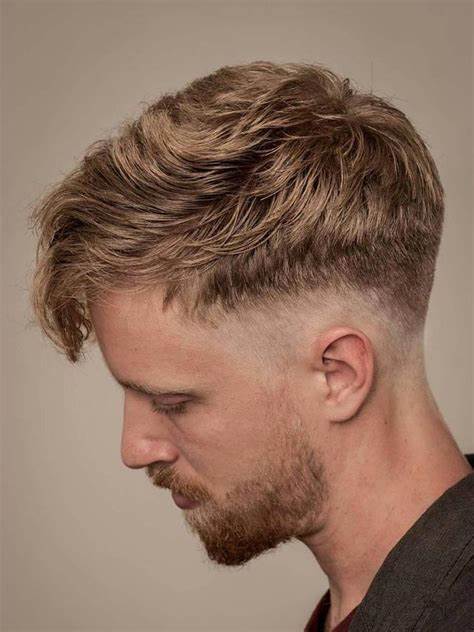 27. Spiky Top with Mid
Drop Fade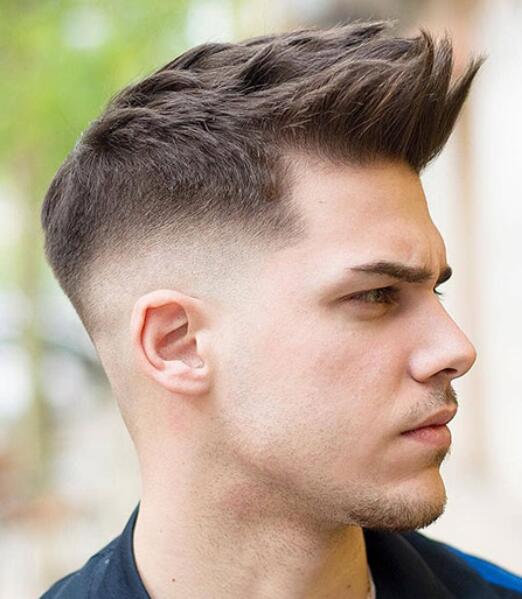 28. Textured Top Skin Fade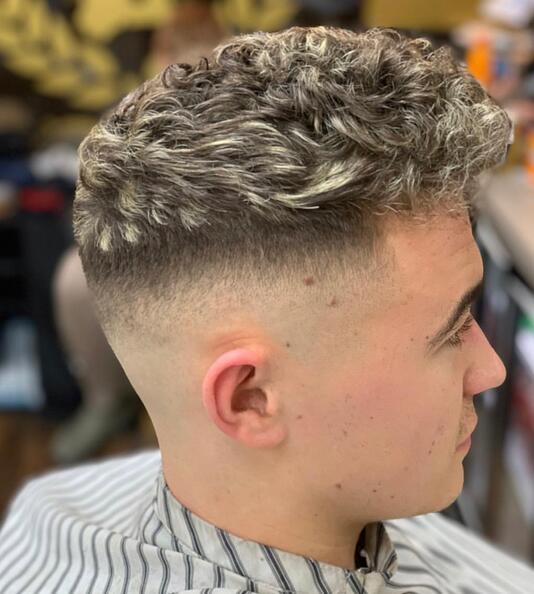 29. Low Drop Fade with Brush Up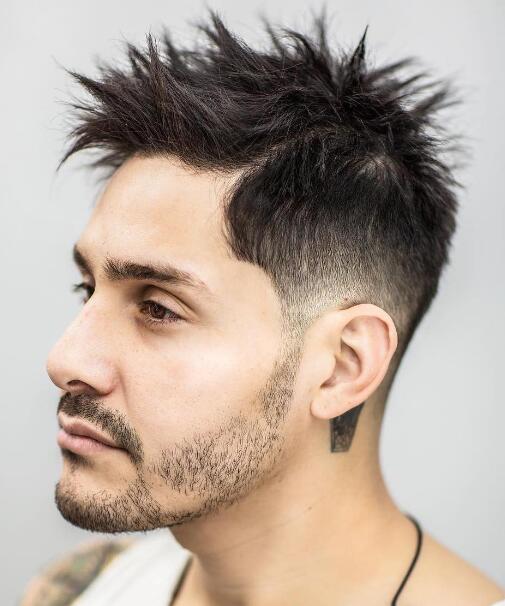 30. High and Tight with Skin Fade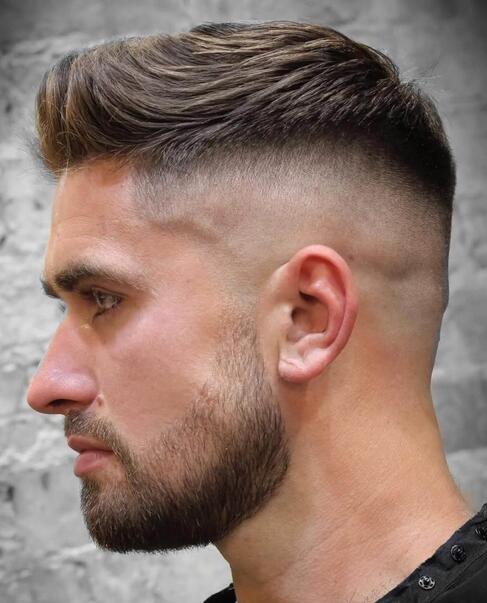 31. Subtle Taper Fade Haircut For Short Hair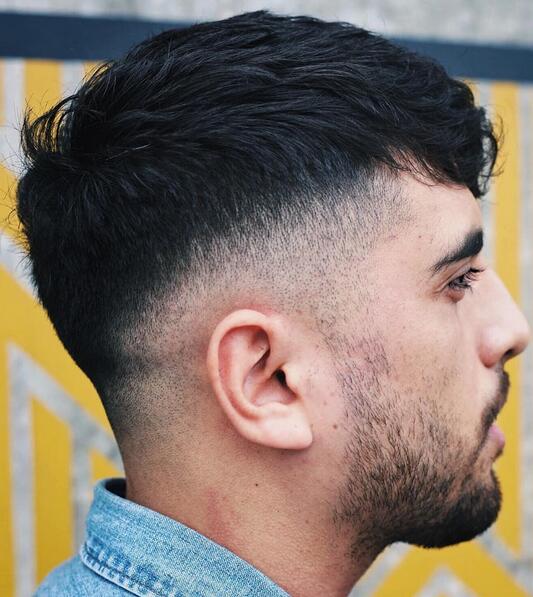 32. Drop Fade with Braids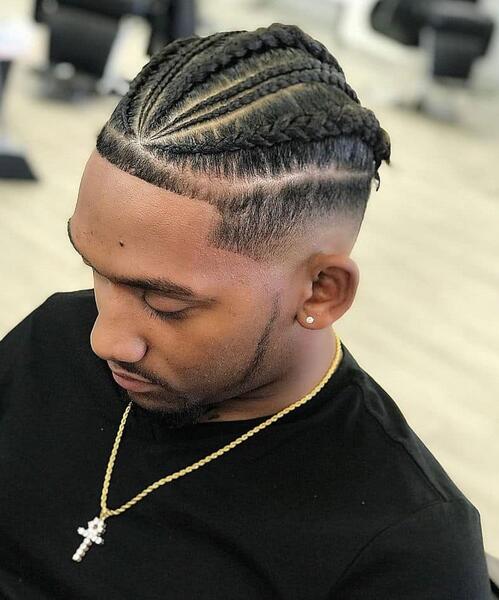 33. Drop Fade With a Part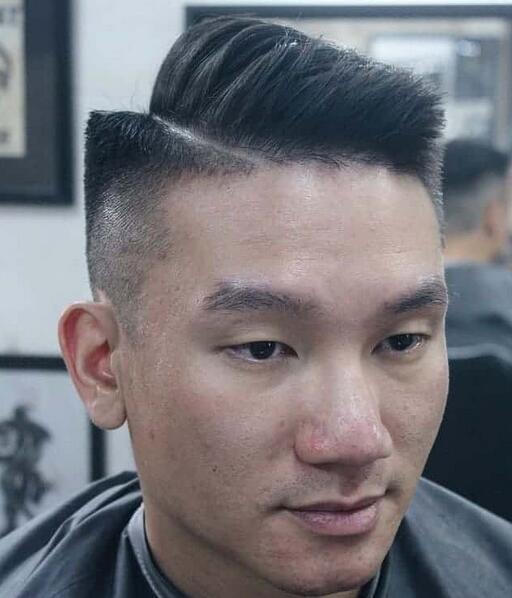 34.Mid Drop Fade with Waves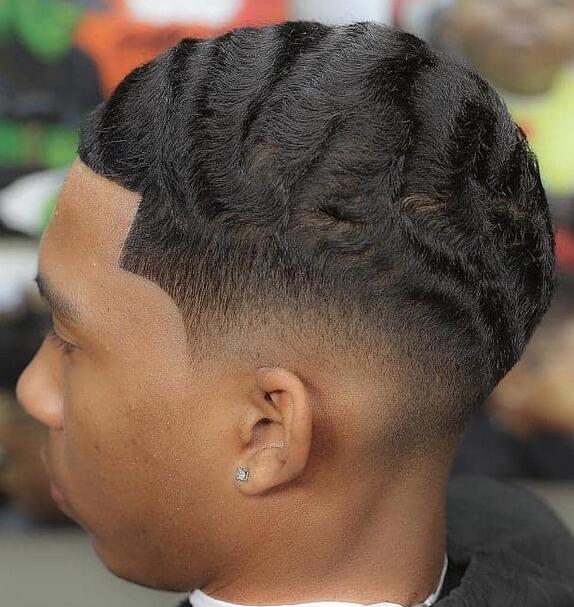 35. Drop Fade for Black Men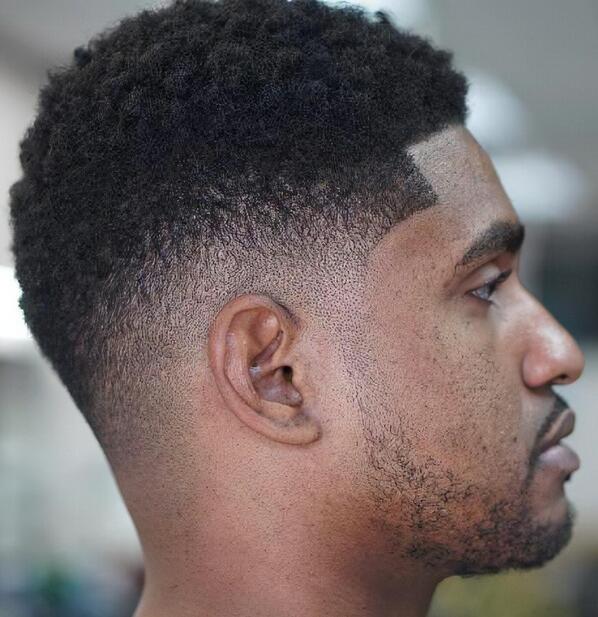 36. Drop Fade with Beard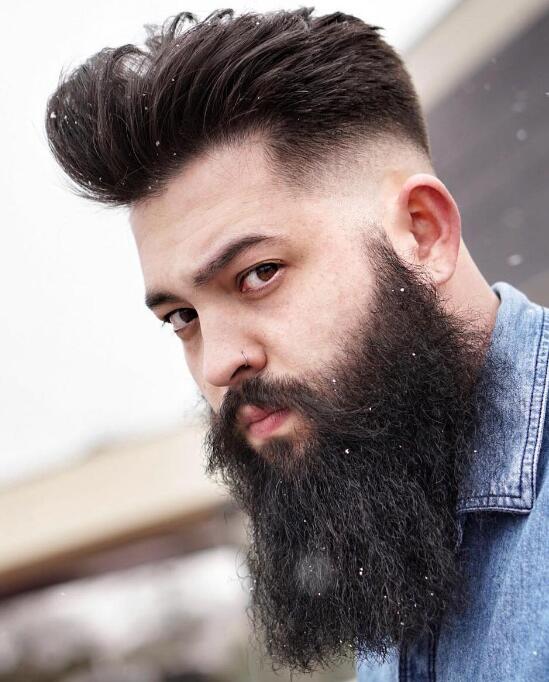 37. Drop Fade with Curly Top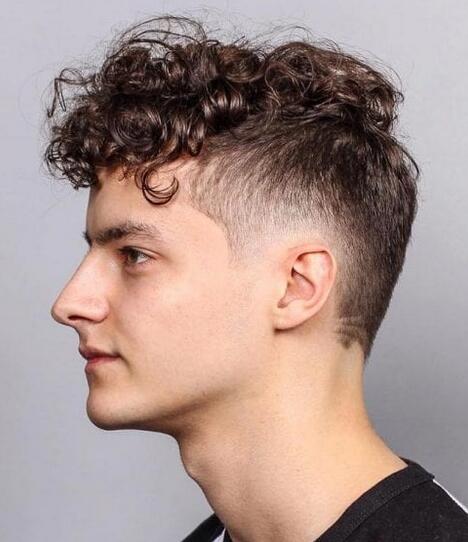 38. Ivy League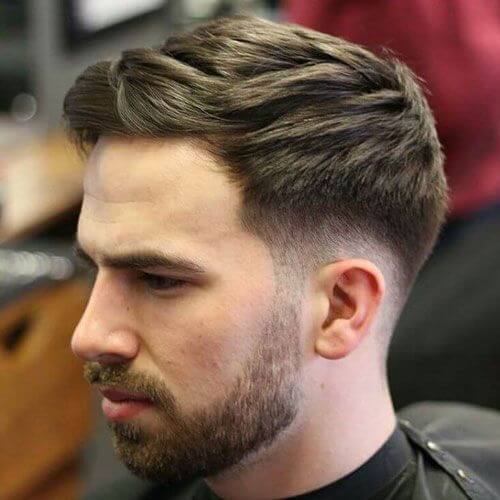 39. Mullet Haircut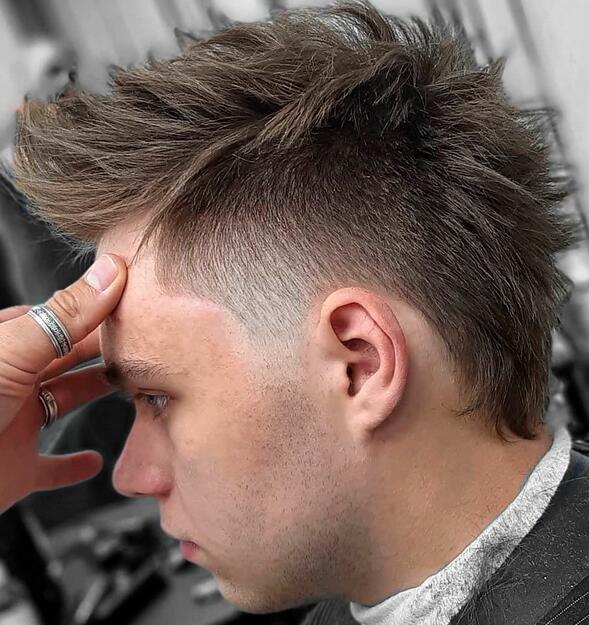 40. Drop Fade For Long Hair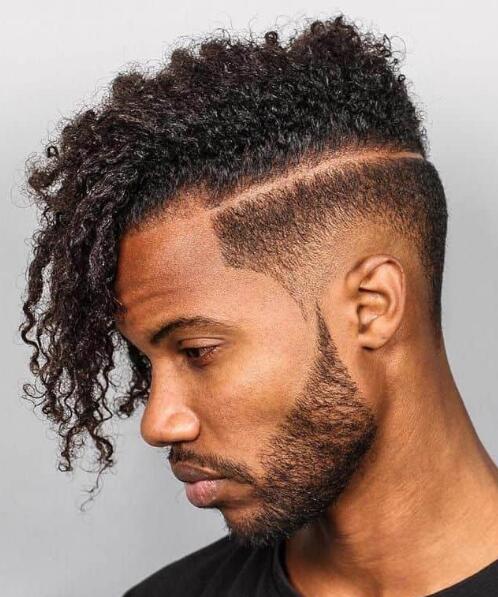 41. Buzz Cut with Drop Fade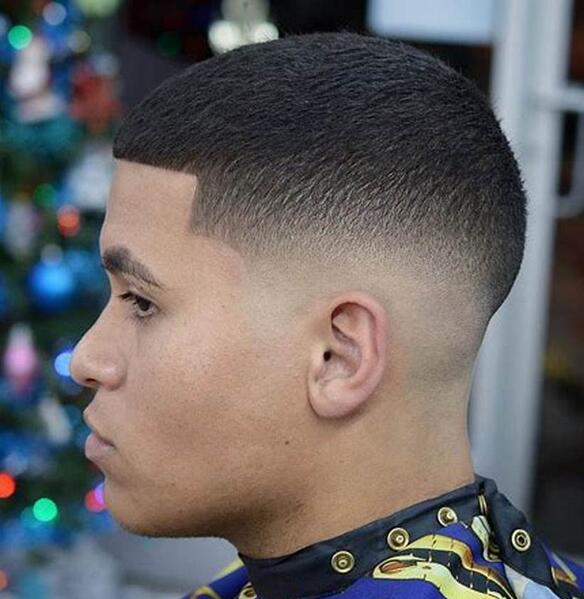 42. Mid Skin Fade with Design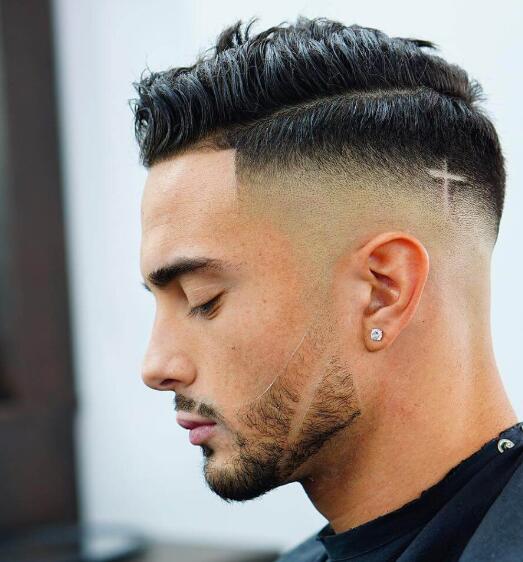 Faded short sides and back VS drop fade haircut.
There are some subtle differences between the two haircuts. When it comes to the faded short sides and back, the haircut is generally symmetrical around your head and will not drastically dip at any point around your head. This is unlike the drop fade hairstyle.
This further implies that even though you can expect something orderly and neat with the faded short side and back, a drop fade will generally pack a more noticeable gradient as it tapers to your headline.
Usually, when a barber gives you a drop fade hairstyle, they create a straight line around your head and then start fading from there. This is typical for all fades you come across.
What face shapes suit drop fades?
In my experience, the drop fades better suit square or round face shapes. This is mainly because the style will complement a boxier head shape as it graduates in length at the temple ridge.
It is also an excellent option for those who boast a flatter crown, as the haircut will create a locked volume at the back of your head from above the occipital bone. The hair locks at your head's crown contrast with the shortest hair locks around the nape of your neck, which further forges an illusion of thicker locks on top of your head.
What is the difference between a low skin fade and a drop fade?
The common skin/shadow fade type (also regarded as a bald fade in different places worldwide) is any fade starting with zero skin on the back and sides. This hairstyle blends into any hair length at the top of the head.
On the other hand, a low fade is any fade that will start with a bit of length of hair on the sides, then, just like the low skin fade, goes on to blend into any size at the top side.