EBoy Haircut is a unique hairstyle that is becoming increasingly popular among young people. This style is characterized by its distinctive, edgy look. It is often described as a "cross between a mohawk and a mullet." EBoy Haircut has recently been gaining popularity among young people, especially those who are into alternative fashion and music scenes.
What is an eBoy Haircut?
EBoy Haircut is a modern hairstyle for men that combines elements of the classic crew cut with a more edgy, contemporary look. The result is a stylish and versatile hairstyle that can be worn in various ways. This haircut is said to be named after the German digital art collective eBoy, whose members are known for using bold and bright graphics.
The eBoy Haircut is characterized by its short sides and back, which are usually trimmed to a uniform length. The top of the head is left longer and can be styled in several different ways. The most popular option is to wear the hair spiked up, which can also be slicked back or parted to the side.
This versatile hairstyle can be worn for various occasions, from casual to formal. It is an excellent option for men who want a stylish and modern look that is easy to maintain. If you are considering getting the eBoy Haircut, consult a professional stylist to ensure that it is the right choice for you.
This article will look at how one can get an eBoy haircut, maintain it, and look at more than 40 different hairstyles.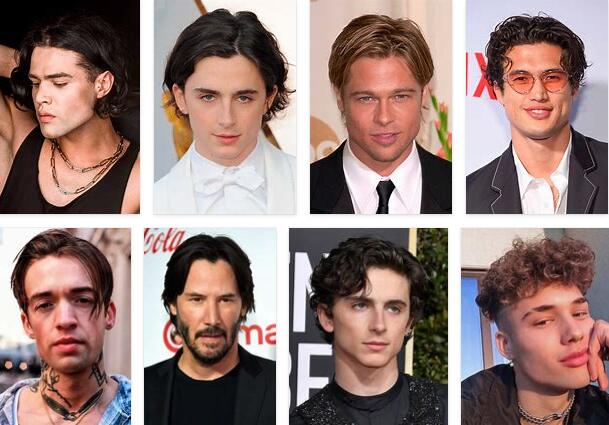 How to style an eBoy haircut
There are a few different ways that you can style an eBoy haircut. One way is to comb the hair back and to the side, and then use a small amount of gel or pomade to hold it in place.
Another way is to comb the hair up into a quiff or a pompadour, and then use gel or pomade to hold it in place. You can also style the hair into a slicked-back look, using gel or pomade to keep the hair in place.
Whichever way you choose to style your eBoy haircut, make sure you use a small amount of product to avoid making the hair look greasy or oily.
41 Hottest eBoy Haircuts You Should Try in 2021
Asian Curtain Haircut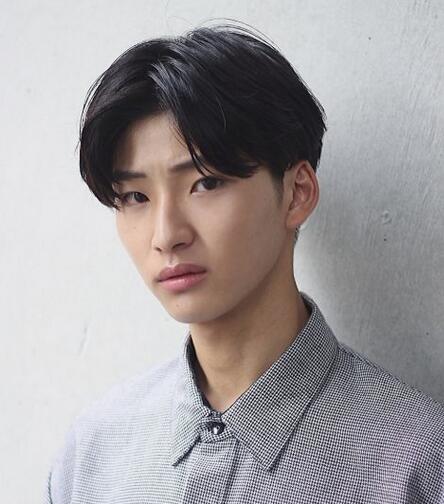 As many globally famous K-pop bands such as SuperM and BTS have proven, eBoy haircuts look great on Asian gentlemen. The hairstyle works magnificently with the Asian hair's thickness, permitting it to be worn with added texture or straight and smooth.
If you choose this eBoy haircut variation, note that the hair length will look best at ear height, and the middle part can be slightly off to the side or centered. It will all depend on the shape of your face. To top it off, you can follow the lead of some of these K-pop stars, which means mixing up the look by coloring its emerald green, vibrant orange, or hot pink.
Long Straight eBoy Hairstyle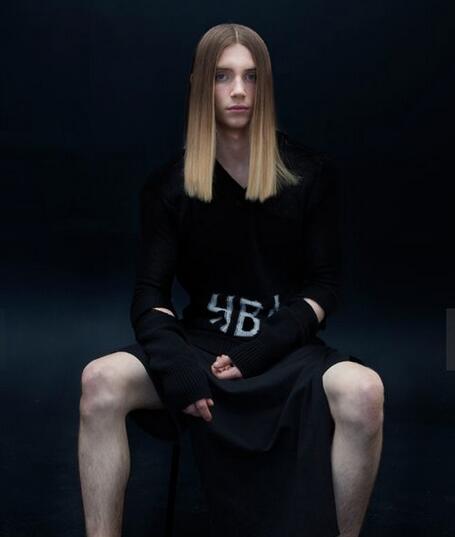 Styling a long straight eBoy hairstyle like the one shown in the image above is a super classic way to return to the 90s' grunge scene. Besides Dave Grohl and Kurt Cobain from Nirvana nailing this look, this eBoy hairstyle has also been constantly popular in metal music. That makes it perfect for headbanging along to a Gojira or Slipknot banger.
If metal and grunge aren't your things, but you'd still like to wear this magnificent look, then note that your outfit will make all the difference. It is also essential to ensure you regularly wash your hair. The last thing you want is a devil-may-care vibe.
Medium Length eBoy haircut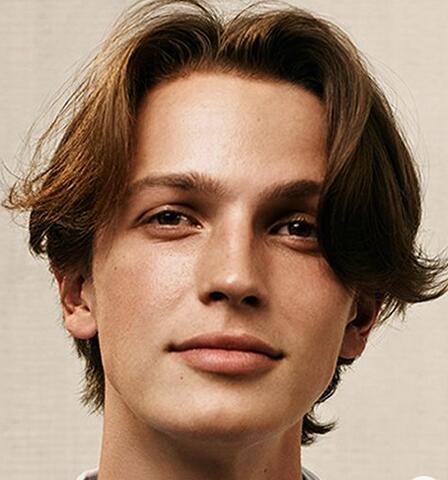 This easy-going hairstyle works perfectly for gentlemen who prefer styling low-maintenance looks. The medium-length nature gives you lots of flexibility when you head to the hairdresser or barber for the cut.
In the meantime, styling the cut can be as simple as wash and go. And if you'd like to take it up a notch, feel free to add some texture with a pomade. The final look (like the one in the image above) should draw all the attention to your eyes, which will work particularly well if you're one of those people with deep, soulful eyes.
EBoy Hairstyle with Full Beard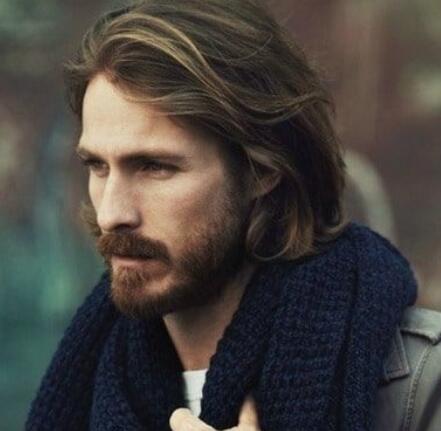 The image above shows that eBoy hairstyles pair exceptionally well with a full beard. It looks masculine and rugged while simultaneously contrasting the scruff and soft locks. To execute this style, you must use excellent beard oil and tidy your neckbeard.
Like all other eBoy haircuts we'll look at in today's guide, you can also part your fringe wherever you think it should naturally fall and wear the length that best suits your face shape.
Medium Length Wavy eBoy Haircut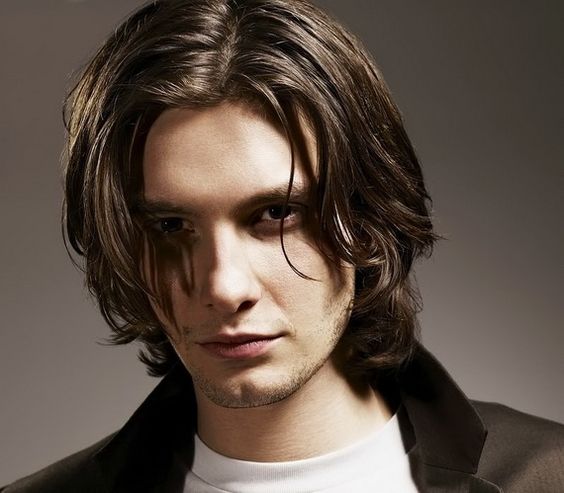 This medium-length wavy eBoy haircut should add an air of brooding mystery to your look. Use it to channel your inner demon-killing, monster-hunting Sam Winchester (from Supernatural.)
With that in mind, the key to pulling off the hairstyle is ensuring you do not let your hair get too greasy and dirty. So, ensure you wash the locks frequently. You can also add movement and texture with some sea salt spar.
In cases where you notice that your hair is starting to get a little bit too greasy but you have no time to wash it, spruce it up with dry shampoo. This solution will also add more texture to your final look.
Regarding who will be best suited by the extra length on this eBoy haircut, I'd say people with heart, diamond-shaped, or heart-shaped faces.
Short and Messy eBoy Haircut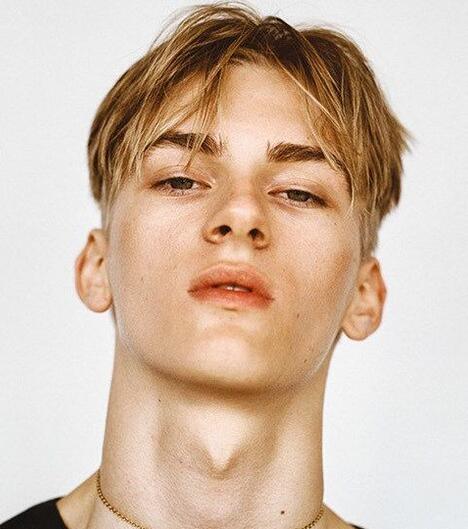 Short and messy hair with an eBoy hairstyle is an excellent solution for gentlemen who love having a little bit of adventure. It should be able to show off one's rebellious side while at the same time looking attractive and modern.
What's more? The precision and location of your middle part don't matter much with this style. All you need to ensure is that the hair length is above the ear, so you do not look disheveled. Use texturizing products such as pomade or sea salt spray for styling.
Wavy Long eBoy Hairstyle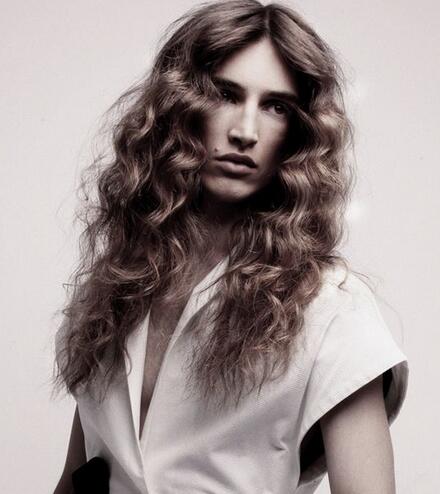 Are you a gentleman with luscious, long, and curly locks? If yes, then there isn't a better style to help you show off than this center-parted eBoy hairstyle. Gentlemen with naturally curly hair must only maintain their curls to make this haircut work.
Ensure that you regularly use a nourishing hair treatment to repair and reinforce any damage to the hair strands. If you boast long straight hair but want to style the haircut, use a curling wand or flat iron to create the wavy look.
Short Black eBoy Hairstyle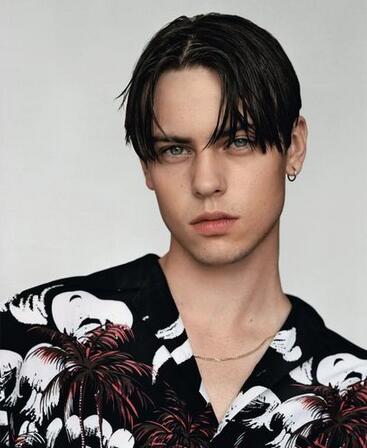 This short black eBoy haircut looks reminiscent of some of our favorite bad boys from the 90s. Think Robert Downey Jr., Skeet Ulrich, and Kevin from the Backstreet Boys.
That said, you do not need to make poor life choices or have a questionable reputation for pulling off the look. To attain it, all you ought to do is keep the sides and back shorter but let the top part grow to the middle of the ear.
Next, for that Peter-Andre coming from the ocean look, use a wet look gel.
Silky Straight EBoy Hairstyle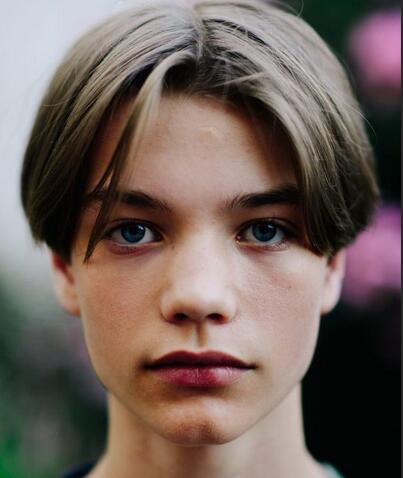 This is one of the more formal looks for those with silky straight hair. As you can see, it looks attractive and will require minimal styling.
Edgy & Wet eBoy hairstyle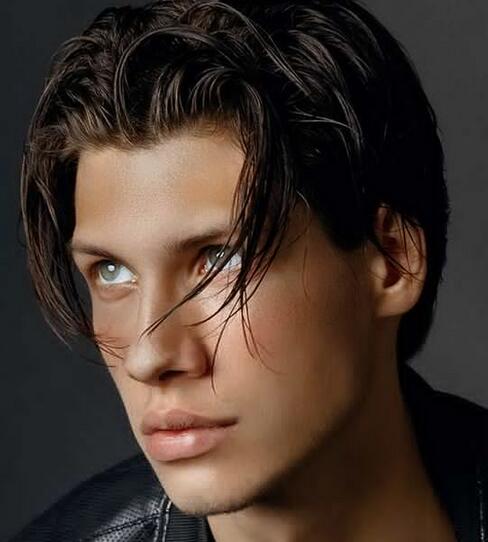 To attain this look, give your classic eBoy mid-length haircut some dimension by shifting the part slightly, mainly if you have straight locks. Coupled with the side part, your wet haircut will be shaper and shaper by default.
Messy Blonde eBoy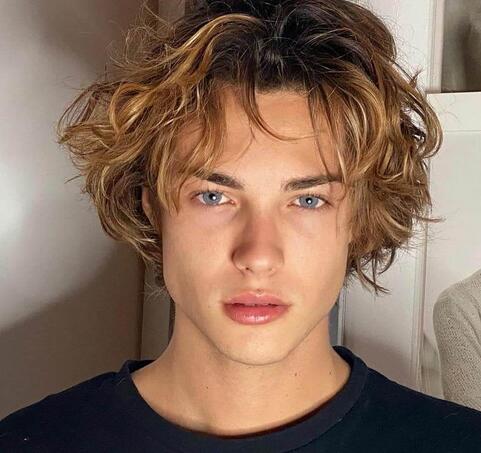 Let me introduce you to another carefree eBoy haircut for casual days out. It will feel great when coupled with blonde hair.
Disheveled eBoy Hairstyle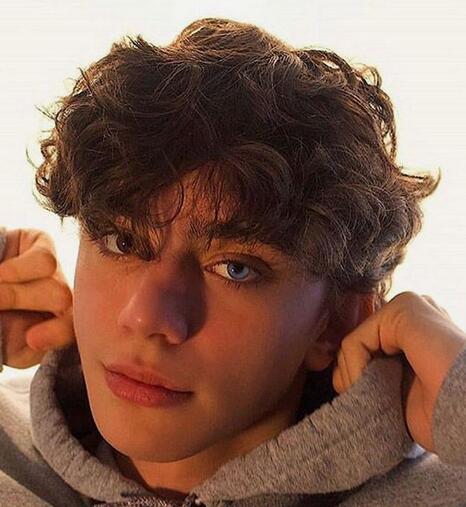 To create this look, ensure your coarse hair frames your face – Instead of splitting the hair from the middle.
Thick eBoy Fringe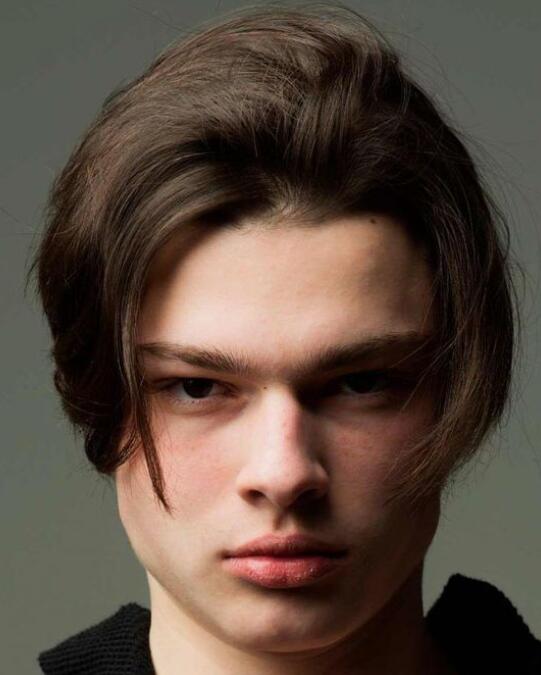 Guys with thick hair can try out a wide array of hairstyles and upgrade their eBoy cut. A great example is an undercut on thick bangs.
Casual Bangs with Center-Parted Hairstyle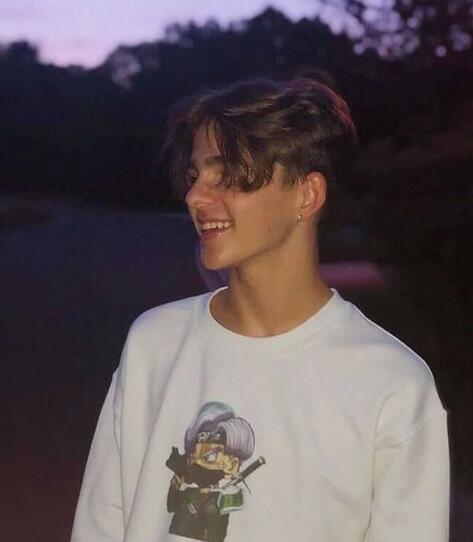 This is a significant variation if you'd like casually bending forward bangs. Give the sides a nice faded look to complete the look.
Swept-back eBoy hairstyle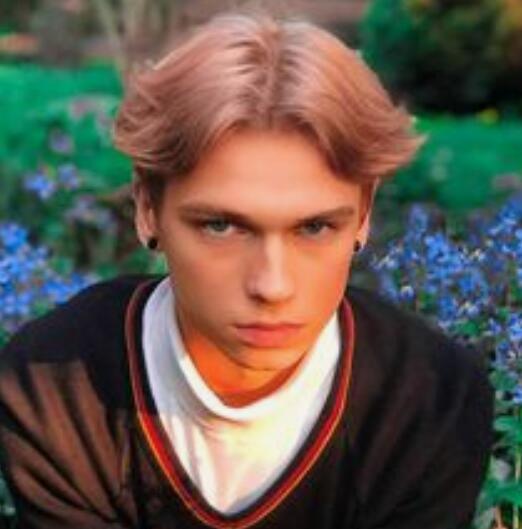 Use a blow dryer and brush to round your hair back and out. A light hairspray coat should be able to keep the curved section in place.
Middle Part Curls EBoy Hairstyle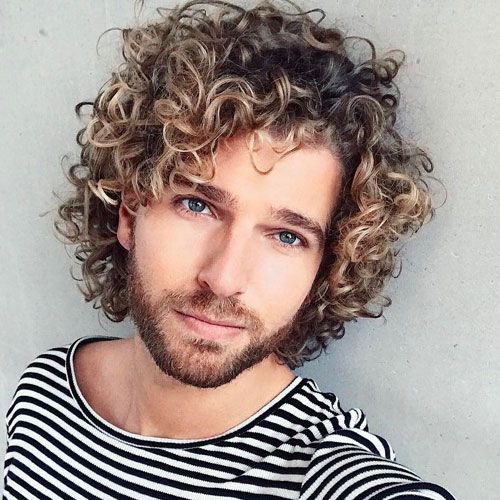 Midsection hairstyles surely know no bounds when it comes to different hair textures. This means you can take advantage of this look, even with tight curls.
Stylish eBoy Hairstyle with an Undercut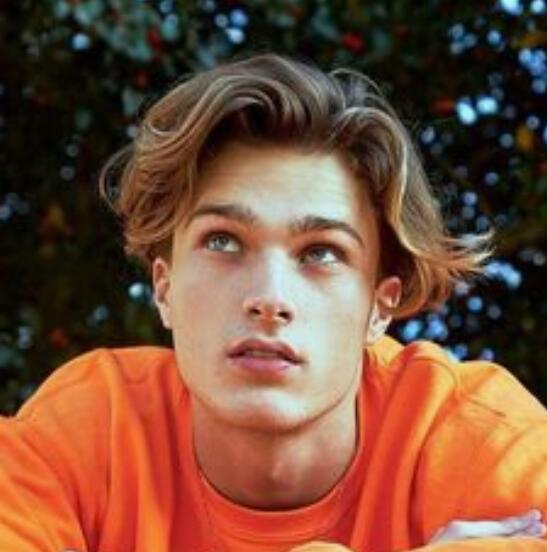 The stylish eBoy Hairstyle with an Undercut will offer a prevalent version of the classic eBoy look for you.
Long Bangs eBoy Haircut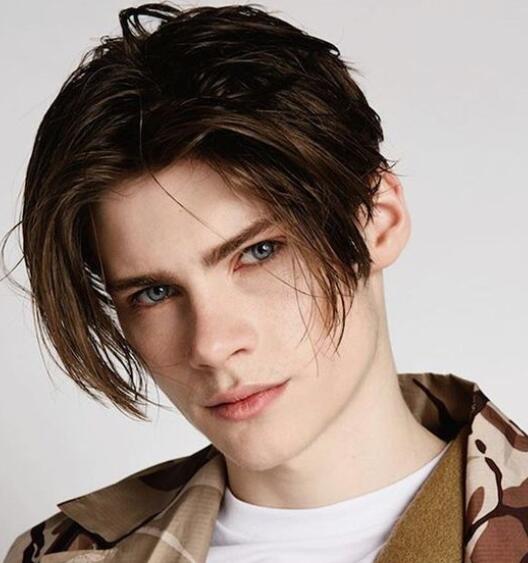 Since an eBoy look is the hallmark of this look, this is the perfect casual haircut for those who want one with a little bit of oomph.
Short Blonde Curtain Haircut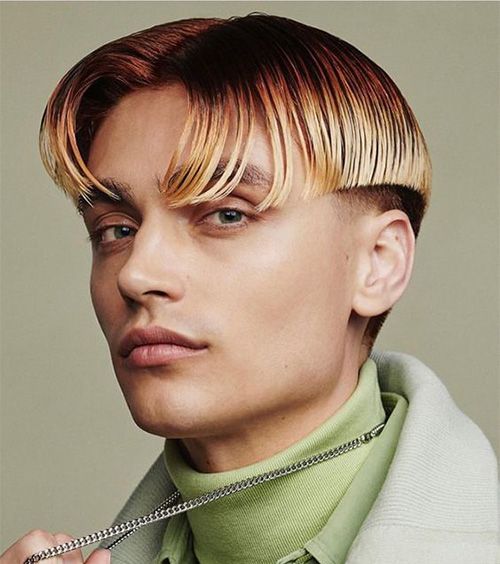 Blonde hair looks excellent when coupled with an eBoy haircut, and if you do not trust me, ask young Brad Pitt. You can also make it work, just like the gentleman above.
Fade eBoy haircut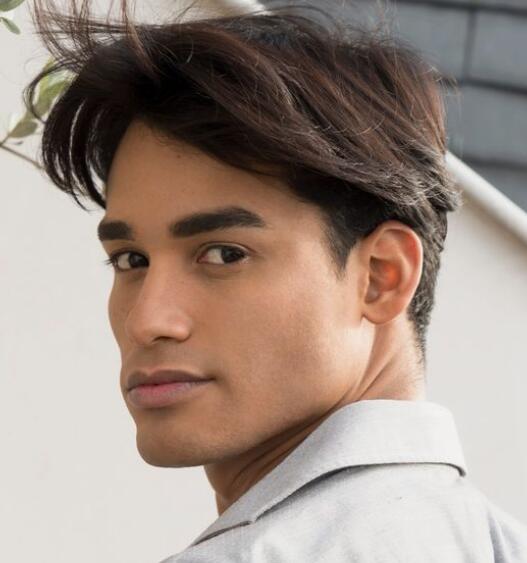 This fade eBoy haircut with fade is modern and versatile, essentially because it allows men to change their hairstyles without cutting their hair.
EBoy Haircut with Natural Curls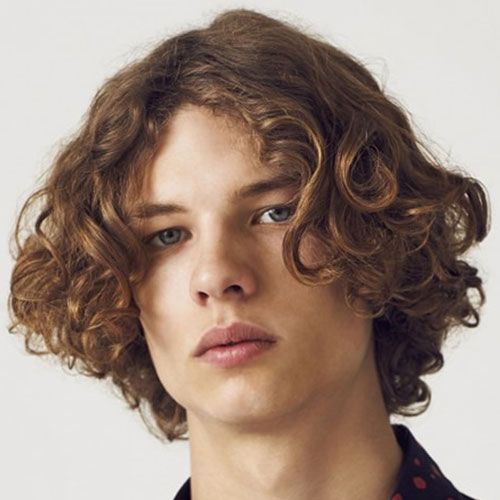 Gents who have natural curls will find this hairstyle a no-brainer to style. The only needs are a light gel, hair oil, and some styling skills.
90's eBoy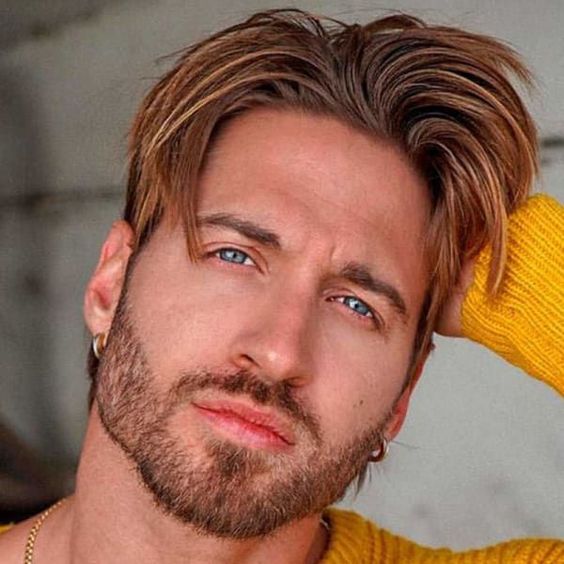 The ultimate eBoy throwback is cutting your hair a la Westlife. Short bangs and trimmed sides.
Young Boy's eBoy Haircut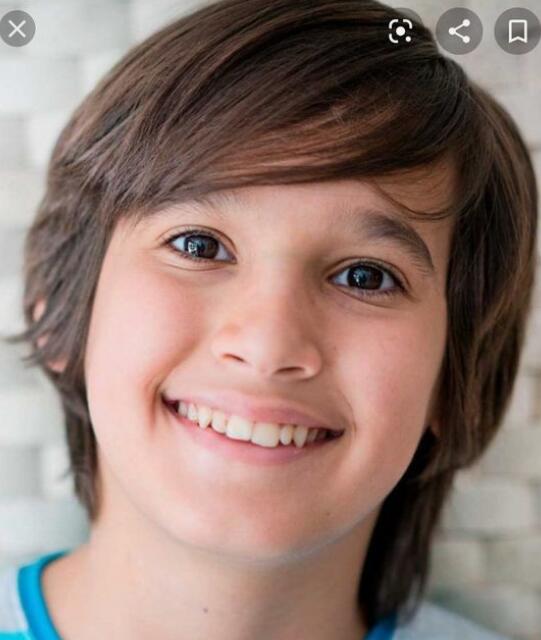 Source
This is a school-appropriate hairstyle. Anyone can easily style for whatever occasion they have in mind.
Gothic eBoy Hairstyle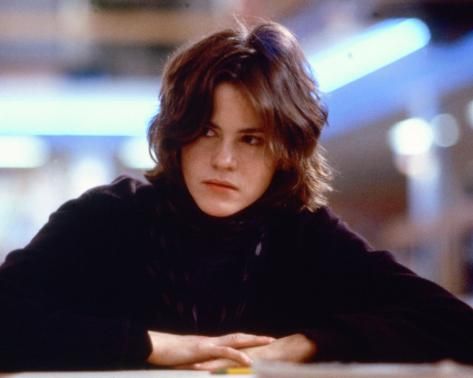 EBoys are this century's emos and Goths from the late 90s, and this hairstyle exemplifies just that.
Clean Fade eBoy haircut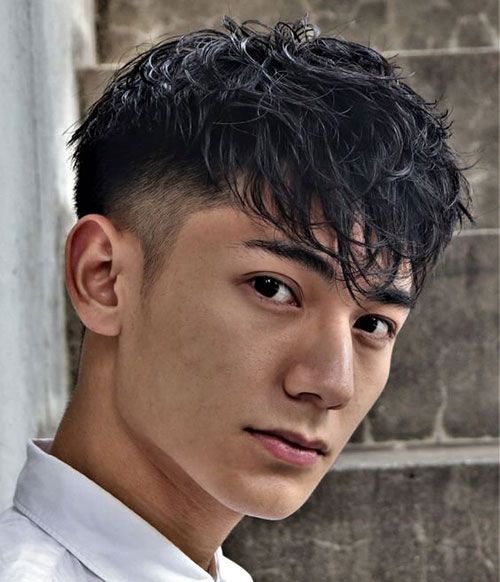 If you'd like an eBoy curt that evokes an old-school charm, this could be the cut you're after.
Side Part Curtain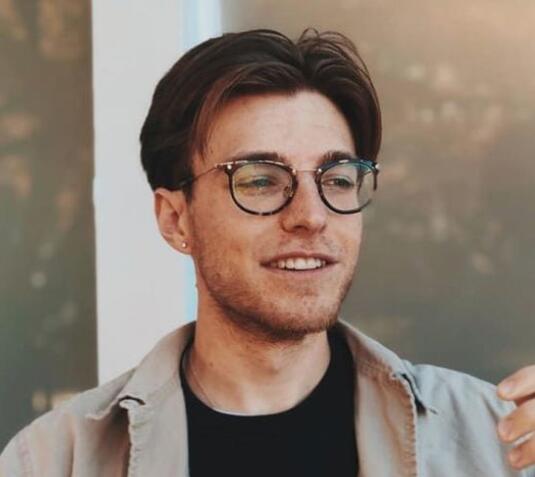 Get a result similar to the above by finger brushing your hair bangs to the side.
Middle part Undercut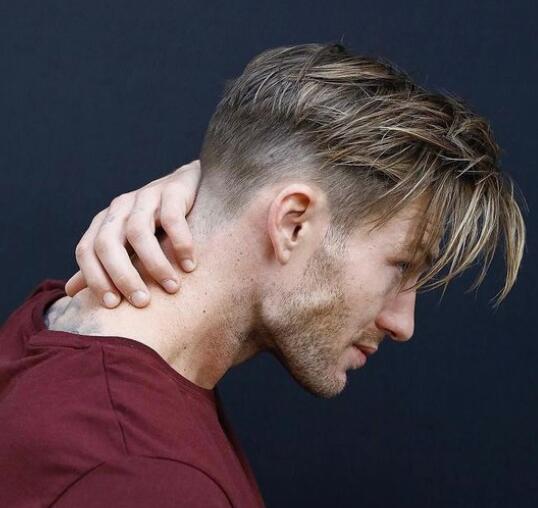 If you're a 90s kid who styled an eBoy cut more often than you would like, update the childhood look with a fresh undercut like the one above.
Bleached eBoy Hairstyle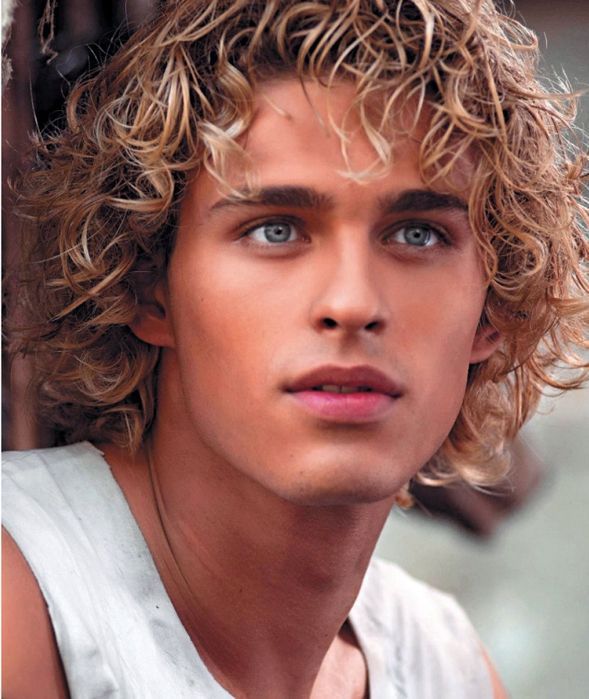 If you've been looking for a sign to go blonde? Then this is it.
EBoy Hairstyle with Curly Tresses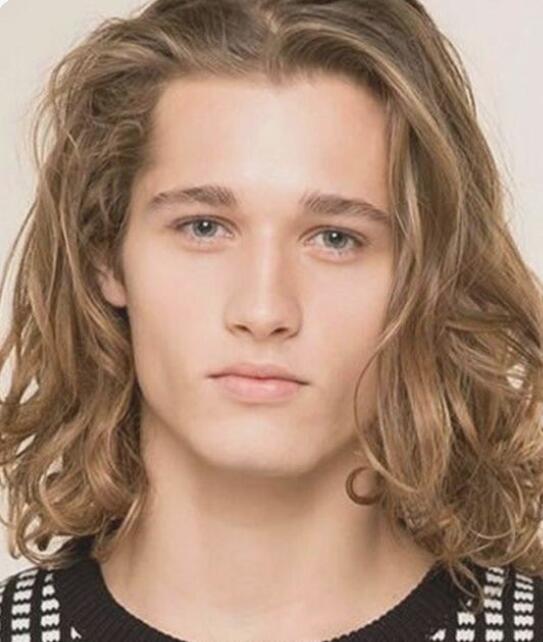 Keeping this combo looking great keeps the tresses healthy and long with some hair growth oil and shampoo.
EBoy Haircut with a Mane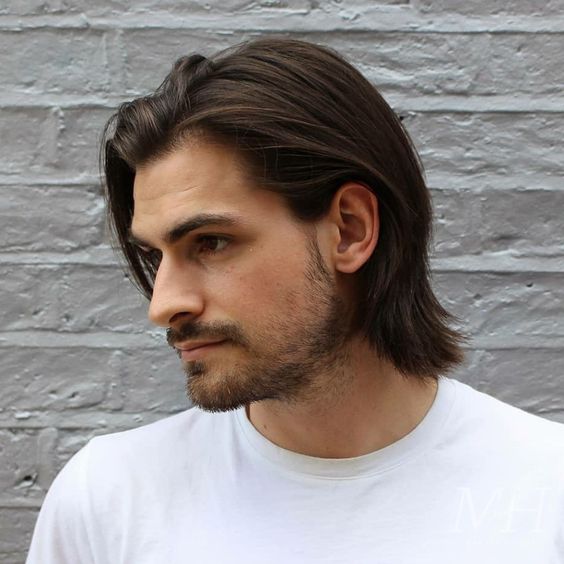 With proper hair care, you can now easily rock your mane with the confidence it deserves. The look will be even better if you have straight, silky hair.
EBoy Haircut with Medium Length Wavy Hair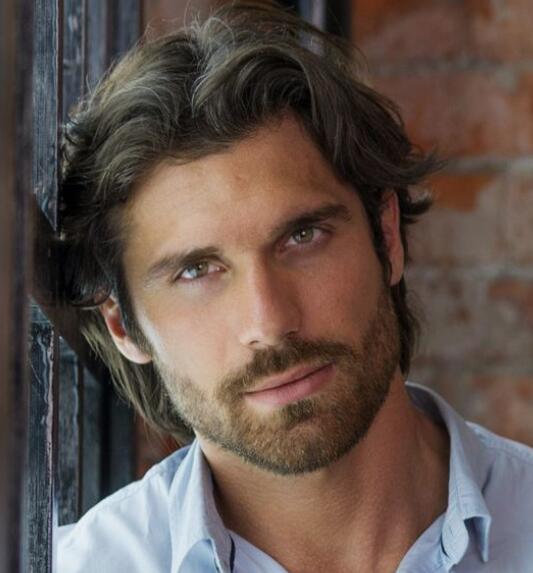 Are you not counting on visiting your barber or hairstylist anytime soon? If that's the case, this casual and low-maintenance hairdo has your needs in mind.
Extremely Curly eBoy Hairstyle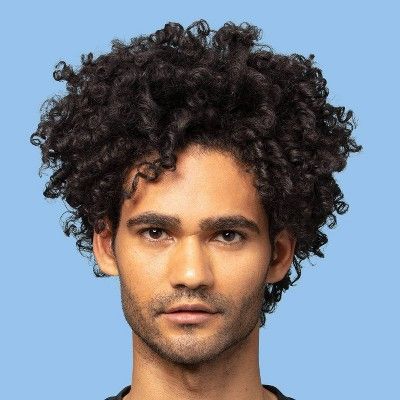 Extreme curls are God-given, and the best way to capitalize on them is to keep your locks long and hydrated after styling the eBoy hairstyle.
School Boy eBoy haircut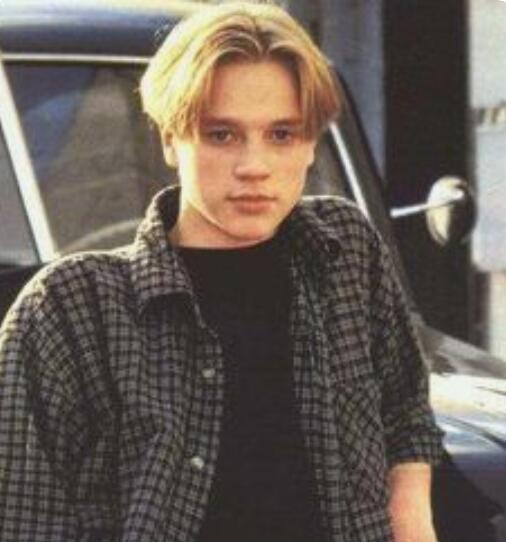 Don this schoolboy eBoy haircut by adding a little volume to your hair roots.
Split Color eBoy Haircut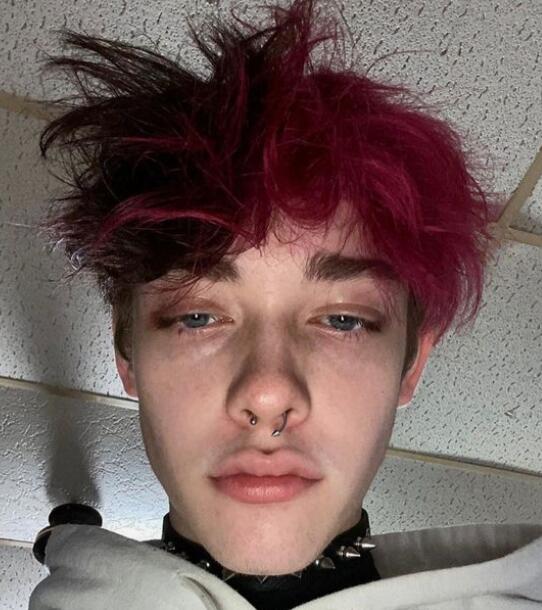 Why not use a split color tone around the crown of your head instead of combining different dye colors or fading shades?
EBoy Haircut with Casual Frizz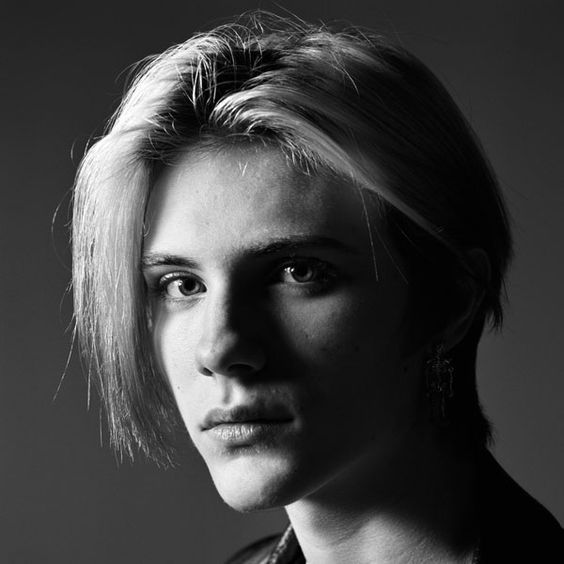 This hairstyle is slightly longer around the ears and is too toned. The length has made it easy for the gentleman in the image to tuck his hair back whenever he desires.
EBoy Haircut with Even Bangs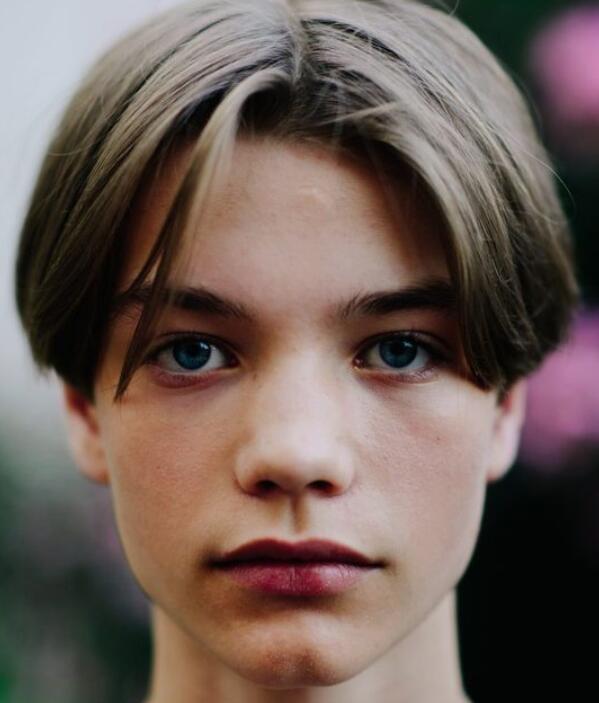 This traditional eBoy route offers elegance to anyone, from mature men to young boys. The hair, in this case, is the same length around the head, almost like a bowl cut or mushroom shape.
EBoy Haircut with Layered Hair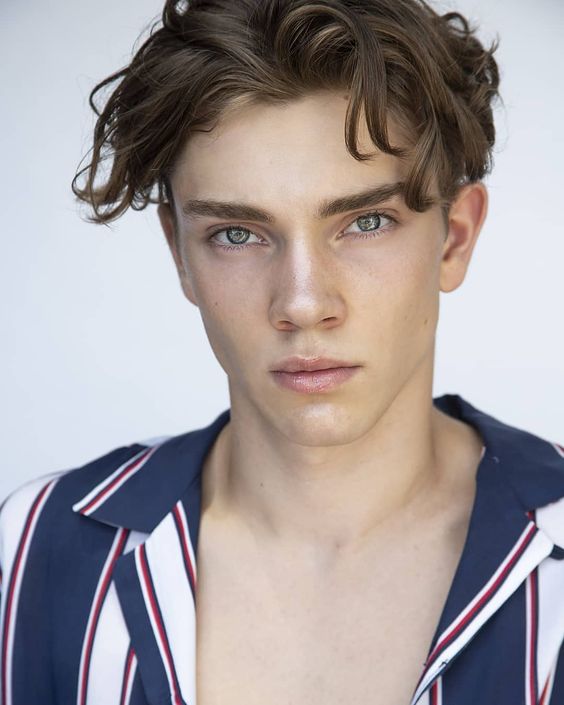 A subtle amount of layered curls is the perfect way to add texture to your eBoy haircut. Casually run some texturizing oil through the hair after every shower.
EBoy Haircut Falling Around the Face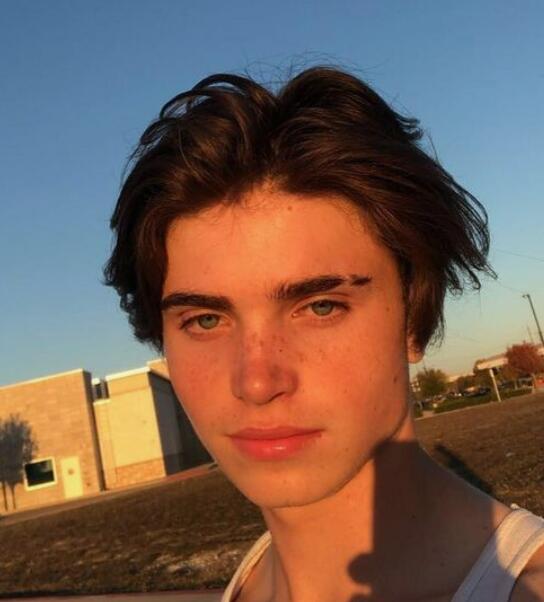 This relaxed variation of eBoy haircuts should help you match your dreamboat experience. The look is quite popular among TikTok stars.
Green to Black eBoy Brush Over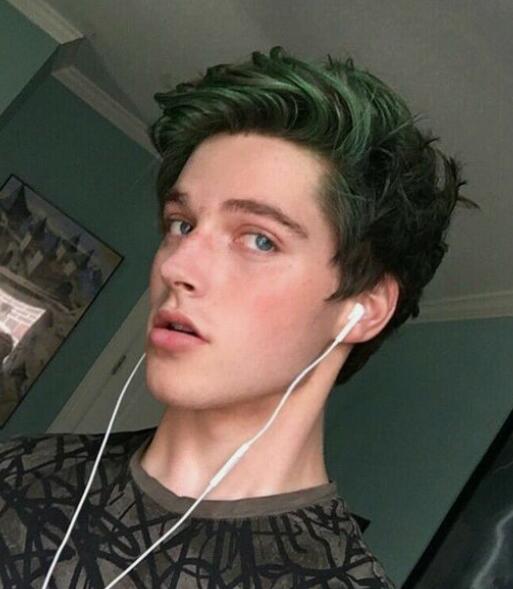 With perfectly striking facial features, this green-to-black eBoy brush-over Hairstyle creates a sophisticated look that anyone you come across will appreciate.
Multi-Color Front eBoy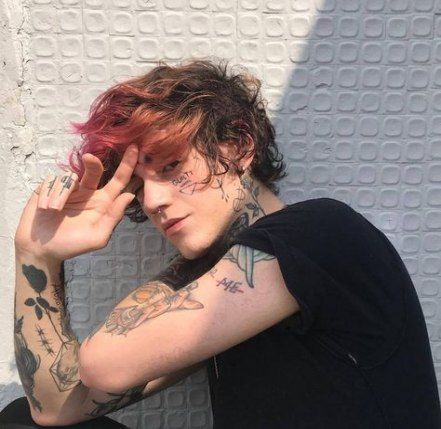 For this style, ensure your hair is long around the ears, then brush it against the grain of its natural direction. Complete the style by adding distinct dyes to the hair.
Dramatic eBoy Haircut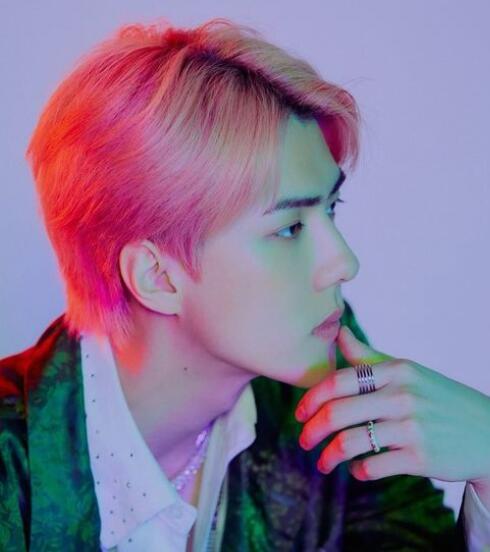 Incorporating a dramatic dye change to your hairstyle can easily elevate your eBoy haircut. If you like stepping out of your comfort zone, the hot pink shade should be right up your alley.
What is the best Eboy haircut for curly hair?
The best Eboy haircut for curly hair will depend on a number of factors, including the natural shape of your curls, your personal style, and the amount of time and effort you are willing to put into styling your hair.
If you have naturally tight, spiral curls, then a short, cropped cut will help to define your texture and give your hair a nice, tidy appearance. If you have looser, more undefined curls, then a longer cut with layers will help to give your hair definition and shape. And if you have somewhere in between, then a medium-length cut with layers can give you the best of both worlds.
Is the eBoy haircut making a comeback?
There's no denying that the eBoy haircut was one of the most popular hairstyles of the early 2000s. Whether you were a fan of the look or not, there's no denying that it was everywhere.
And now, it seems like the eBoy haircut is making a comeback. While it's not as ubiquitous as it once was, the eBoy haircut is definitely having a moment. More and more people are rocking the look, and it's even been featured in some high-profile fashion editorials. If you're thinking about getting the eBoy haircut, now is the time to do it.
Tips on how to maintain an eBoy haircut
Avoid Split Ends at All Costs
While medium-length hair (as you'll see) is required to attain an eBoy fashion like that of stars such as Johnny Depp, the resulting thickness of the hair might easily result in split ends. To avoid this, use conditioners, shampoos, and oil to nourish and strengthen the strands.
Also, avoid heating the strands using a blow dryer. Instead, expose them to the sun. From first-hand experience, I can confirm that blow-drying your hair every day may damage it.
The other thing that could end up causing split ends is your physical health. A deficiency of Vitamins and Dehydration will be quickly evident in your hair strands. So, before starting with any hair products, it's recommended to consult a professional and know more about your hair's health.
Wear It Wet or Dry
If you can wear your eBoy haircut naturally, then that's great. All you'll need to do is commit a portion of your time every day to brushing the middle part until it eventually starts to hand naturally. You won't need to use any hair product for this dry look.
Use a pomade or wax to comb your hair strands from the center for a wet look. The wetter your hair looks, the more striking it'll look. You ought to ensure that you do not overload any hair product.
Add an Undercut or Fade
The length at which you let your bangs be will vary. You'll most commonly find the bangs reaching the eye level, at the temple, or at the ears' level. I suggest you speak to a stylist or barber, and they'll let you know the length of bangs that perfectly matches your face shape.
Adding a fade or undercut to your eBoy cut can quickly transform the simple hairstyle into one of the edgiest you've ever seen.
With all that in mind, we can now skip to the most exciting part of the post and look at the 40+ eBoy haircuts you can style today.