If you want to try a crazy and funny haircut as well, then you are in luck because I have scoured the internet and come up with more than 30 of the best funny haircuts out there right now. They are the perfect designs if what you want to do is turn heads everywhere you go and leave everyone's face with a smile or something to talk about when they get home.
Better yet, if all you want to do is try out something unique and odd, then this post I have curated will help you out as well. I have compiled the list and sourced the images alongside the descriptions to perfectly understand how you will explain the haircut to your barber.
You ought to note that all these haircuts are not for everyone. You ought to be bold and courageous enough to have these cuts on your head. Even though most people will smile every time you go, do not be surprised if some people decide to make fun of you. So if you are a sensitive individual, it is best if you do not sport any haircuts.
33 Funny Haircuts That will Help Improve Your Mood
Without further delay, let us skip to the main section of the blog post and look at my 30+ best funny haircuts that you ought to sport at least once in your life.
Extreme spiky Mohawk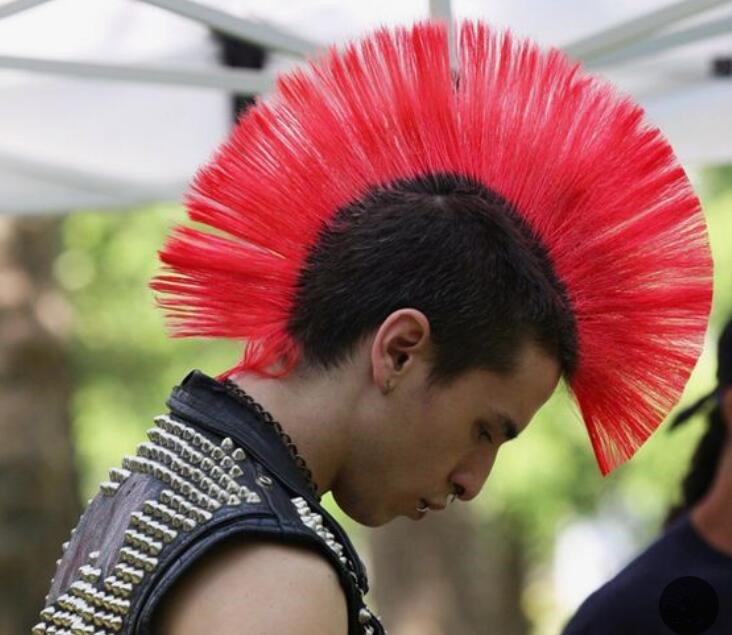 This is a hard-to-beat haircut, and even though it may not be as crazy as most haircuts we will look at later in this post, it will require that you have lots of courage to try it out. With this haircut, your hair is shaved into a Mohawk-like design, but you leave a thin strip of hair at the middle and with your sides closely cut.
You then go ahead and color the middle section and style it into some thick and high spike.
The Pineapple Guy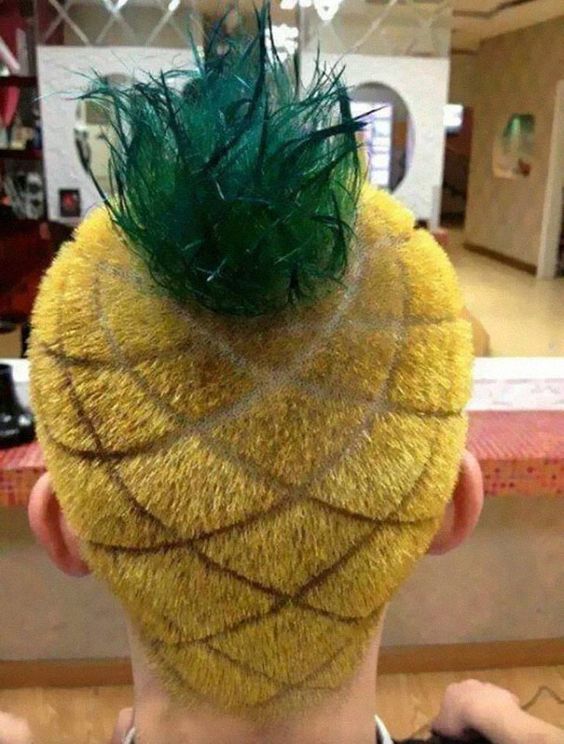 The dude in the image above is, without a doubt, a pineapple lover. That is why he decided to visit his barber and get the pineapple hairstyle. He went a step further and decided even to die hair green and yellow to complete the look.
Bangs, Spikes, and a long sideburns haircut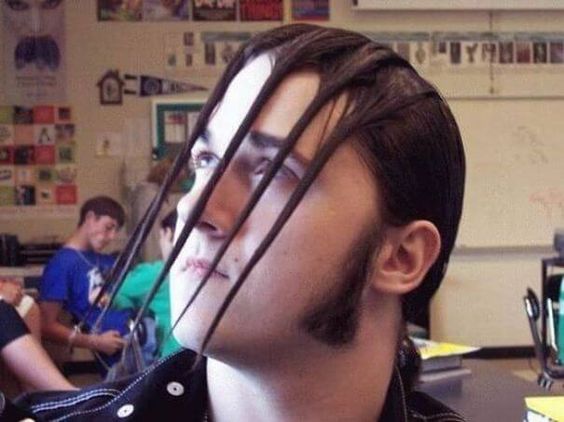 As you can see, this haircut looks somewhat ridiculous and odd because it is not proportioned well as you would expect. The sides you can see have been left much longer, and the hairs are also extended beyond what you would expect from ordinary sideburns.
The front bangs in the images are also kept with some gel. The bottom line is a hilarious haircut that looks uniquely crazy, and no one you come across will fail to turn their head.
The Beard on Head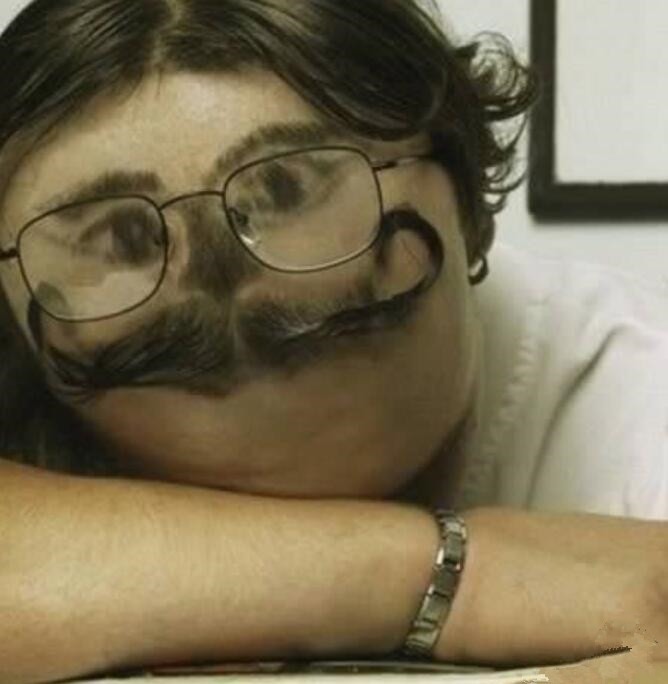 Here comes one for the needy students. This can be helpful for those individuals who tend to all sleepy during their boring lectures in the classroom. The only problem would be explaining why you got such a haircut when you are out of school.
But try it out, and I'm confident you will leave everyone around you in tears.
The double face hairstyle for men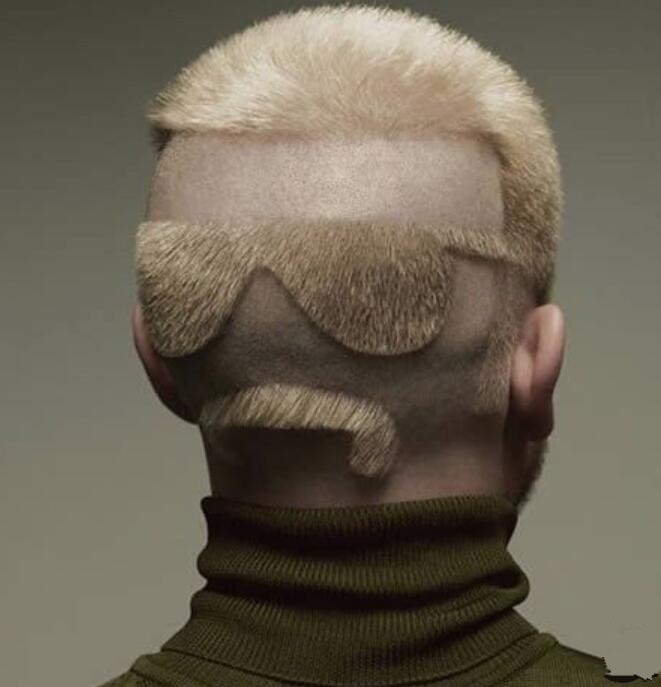 Here comes a second double haircut that can be styled on men. And it is quite simpler compared to number 4. The only difference between this one and no 3 is that this will be placed on the back of your head, creating an illusion of a second face.
Doesn't it look hilarious?
The Whorl Hairstyle for Guys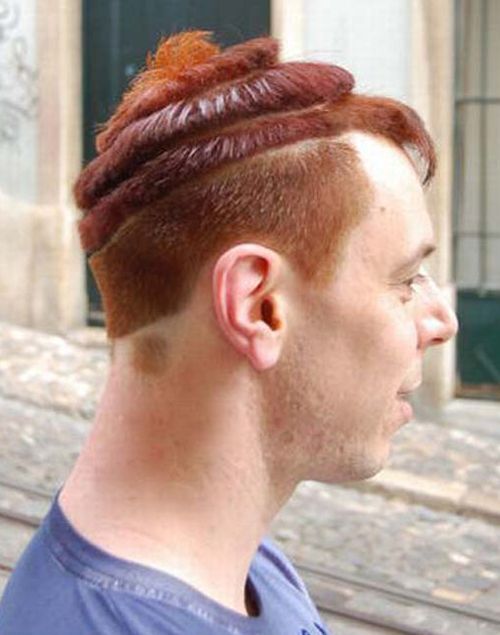 This hairstyle that scoops position 6 is not that funny like most haircuts on this enumeration, but at the same time, it looks extremely innovative. As you can see in the image, the natural whorls on the hair are further extended and enhanced to make them more visible.
Furthermore, the haircut also looks fantastic and also the new best haircut of 2021.
The Rat on Head with a long tail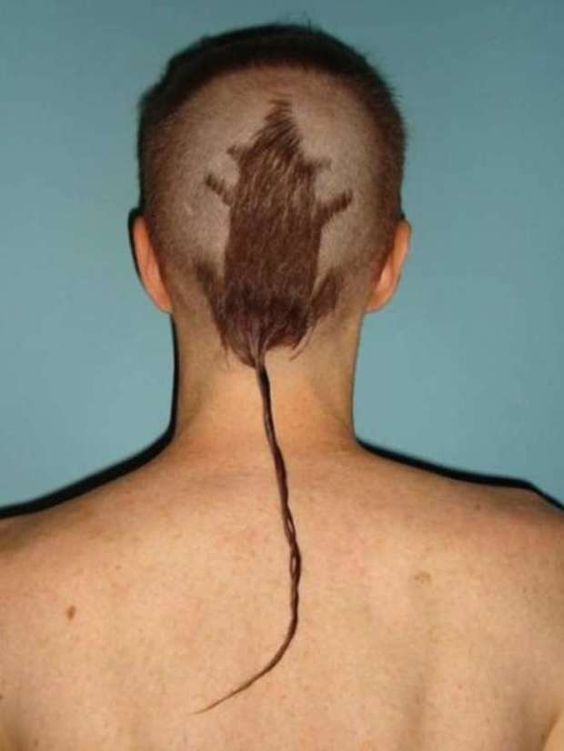 How many times can you say you come across a guy who sported a rat on their head, and it had a long tail? Not many times, I guess. This haircut gives a new opportunity to wear a unique haircut that probably no one in your neighborhood has ever sported.
Give it a try, and let me know how it looks to you.
The Rainbow Haircut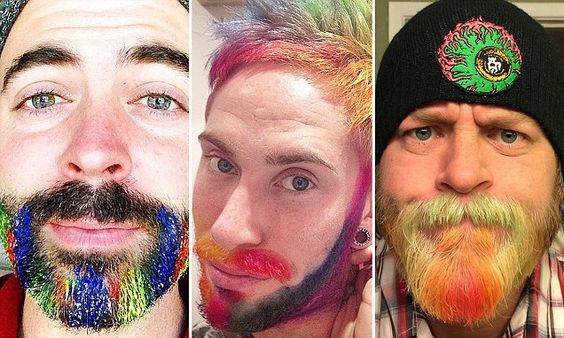 This looks to me like the ridiculous haircut I have ever come across in my entire life. This chubby gentleman on the image has decoded to tan all the hair on his head and the beard into a rainbow shoe.
I promise you I would burst out laughing if I came across such a haircut on the streets.
Purple Spiky Hilarious Mohawk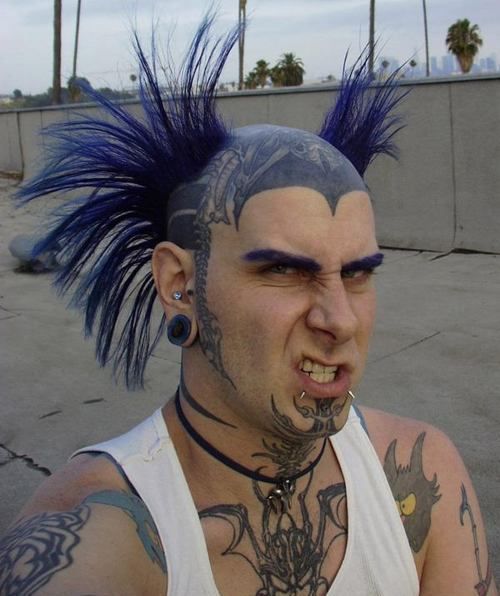 As you can see in the image above, the hair all over the head has been fully shaved and been replaced with some gothic tattoo. Then only narrow strips of long spiky hair have been left on both sides to create the dual Mohawk we aspired.
The pooping guy on ahead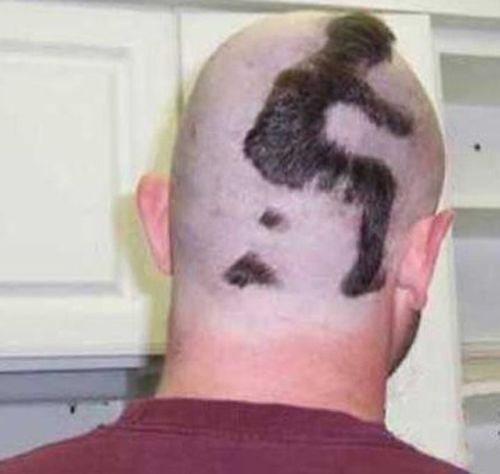 I have to give the barber who created this look some props. He ensured he crossed all the limits with this haircut and decided to draw a man pooping on a man's head. Who even goes to a barber and decides to get such a cut. But I have to say, it is funny as hell, and I thought I should throw it just in there if you would be inspired to give it a try.
The Messy Fringe haircut EMO inspired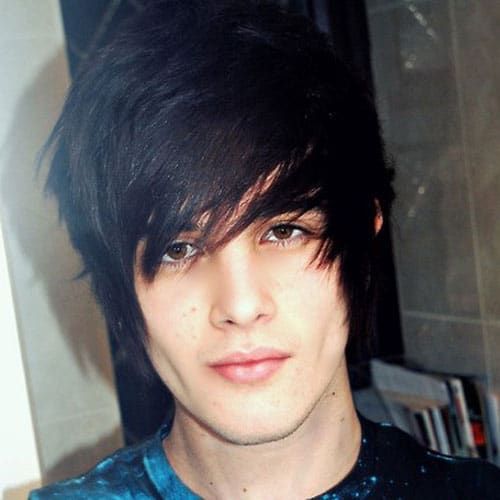 This enumeration would be incomplete if I did not bring you this EMO-inspired haircut that would look amazing on any man's head. It is also a fantastic haircut that boasts long shaggy locks covering both sides of the guy's face and forehead.
The Long Braided Ponytail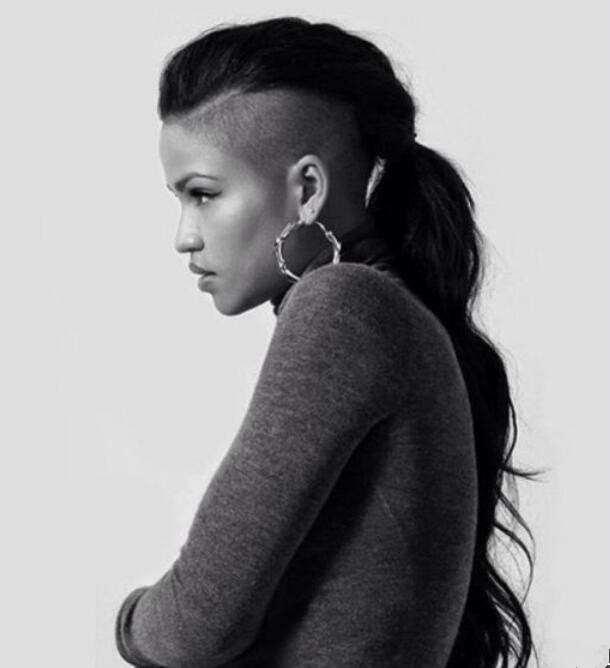 This hairstyle boasts an undercut with a ponytail on the back and a messy top, creating an amalgamation of women's cut and homeless haircuts. But it is mostly spotted by men on a quest to try out new haircuts that push their comfort zones, making them look hilarious around their friends.
The Hairy Hat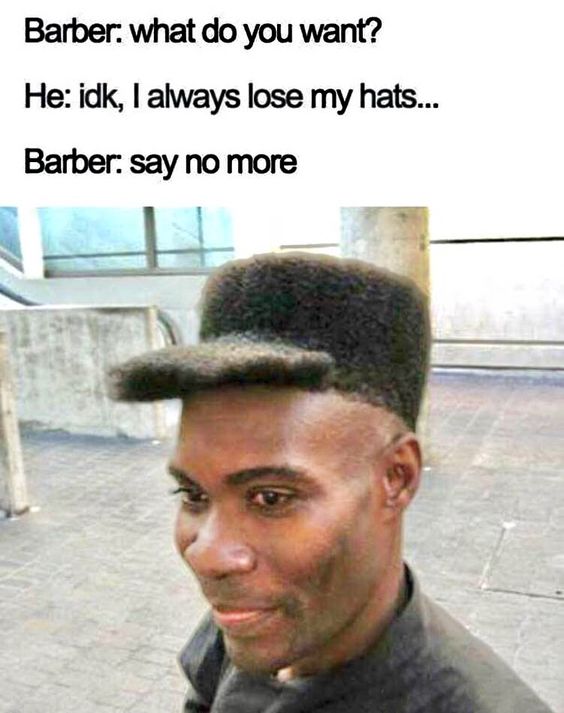 Where are my African people at? Over the last couple of years now, this haircut has been tried out by multiple African American guys from all over the United States. It is a ridiculous haircut that was first sported in Africa.
It may look just funny, but it is thoughtful as well. The hat on the front side protects the individual from the heat of the sun. Smart, isn't it?
The Colorful Chameleon Mohawk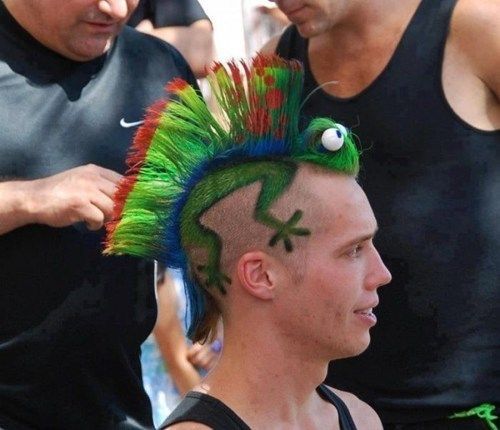 I have come across multiple haircuts in my life, but I have to say, this one was both funny and creative. I couldn't believe how this dude's barber managed to create this look. When I first set my eyes on the cut, I laughed out loud, but I was impressed at the same time.
The Furious Hairstyle with a spider cut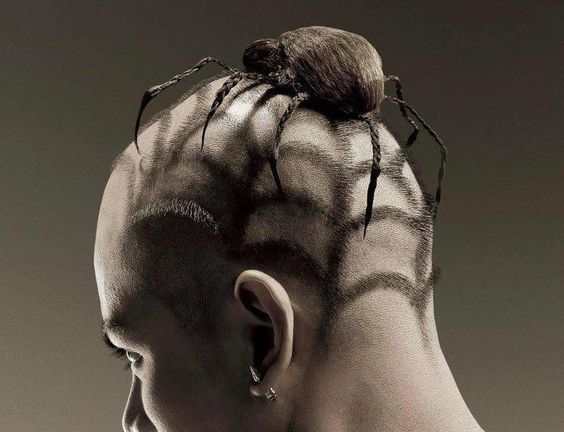 Are you one who loves horror? Here comes a scary haircut that boasts a mighty spider sitting at the center of the guy's head. The spider has also created a spider web that you will create by leaving hair strips all over your head.
The Dual Face Hairstyle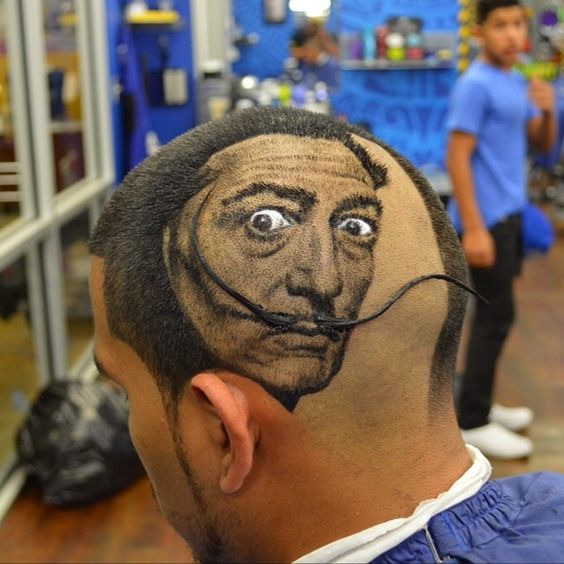 This is the third dual face haircut we will look at in this enumeration, but you ought to agree, this is the most creative of all three. That said, that also implies that it will also be the hardest to sport, and only an expert barber who has been in the industry for quite a long time can perfectly sport this look.
Cool black reverse Mohawk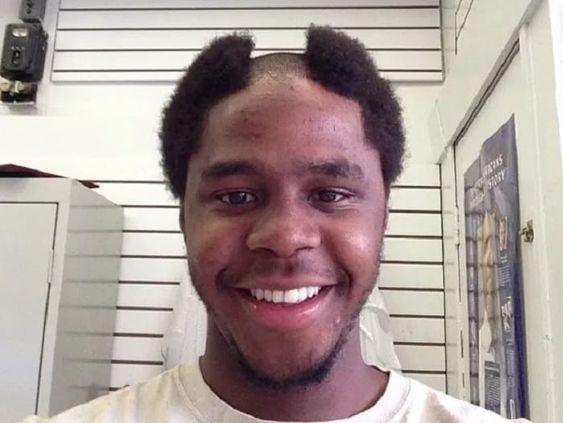 This excellent and impressive yet funny reverse Mohawk haircut has both sides of your hair black. It will award you a mysterious and cool attractive style that is hard to match.
Nice and neat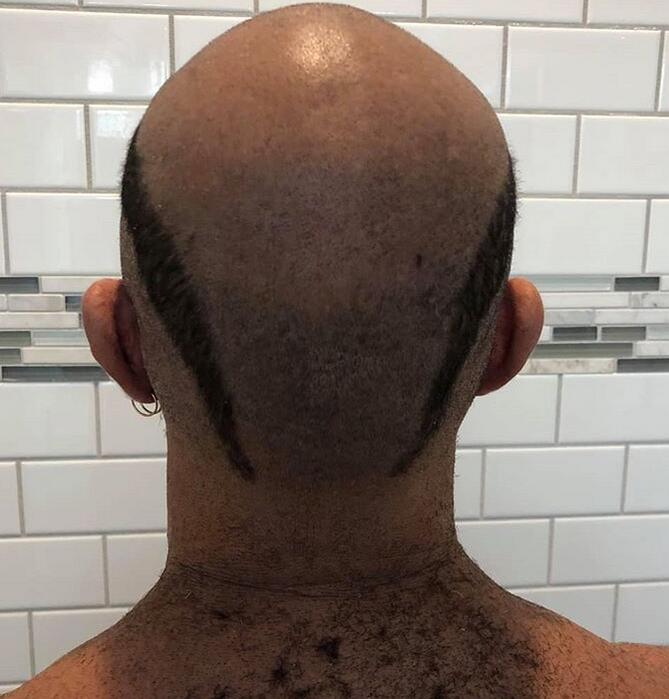 Boasting a reverse Mohawk on a crew cut can make you look polished and intelligent on top of funny if you execute it perfectly like the individual in the image above.
Fiery Red Mohawk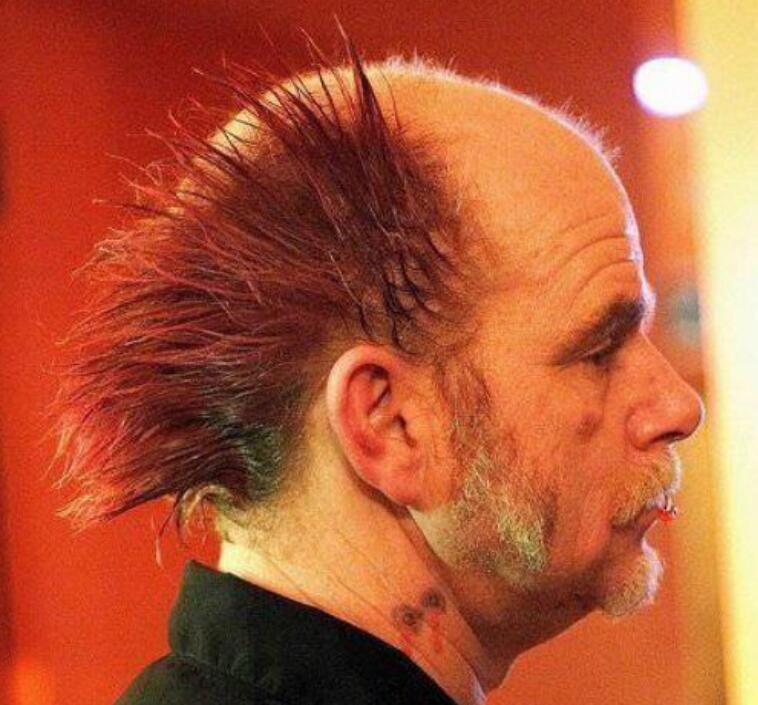 If you have ever played mortal combat, you know exactly what this individual looks like. It is a funny haircut, but it is quite understandable when you spot it on an elderly's head.
Barely sported line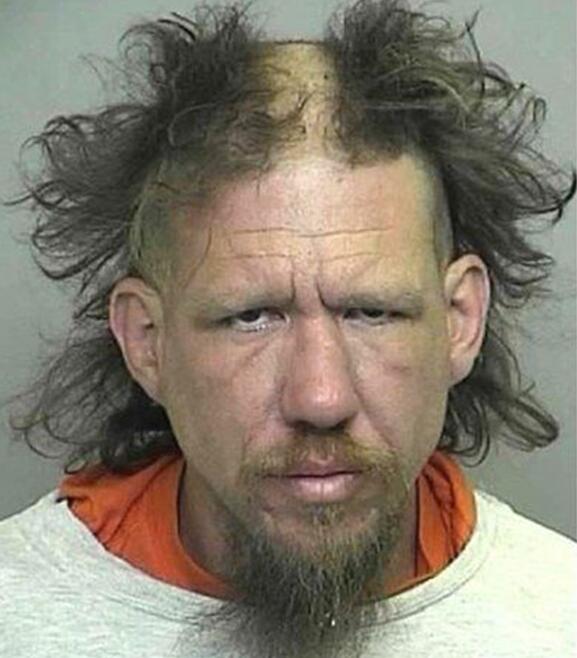 His bold individual just decided to add a small and thin line between their hair and sported it alongside the buzz cut. He doesn't look that bad if you ask me.
Adorable Mohawk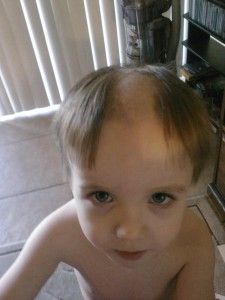 I do not know who gave this kid this idea, but I am sure everyone at school was thrilled that day. It looks like a millennial way of punishing their kids nowadays. I think I will give it a try on my kids real soon.
Cool purple reverse Mohawk haircut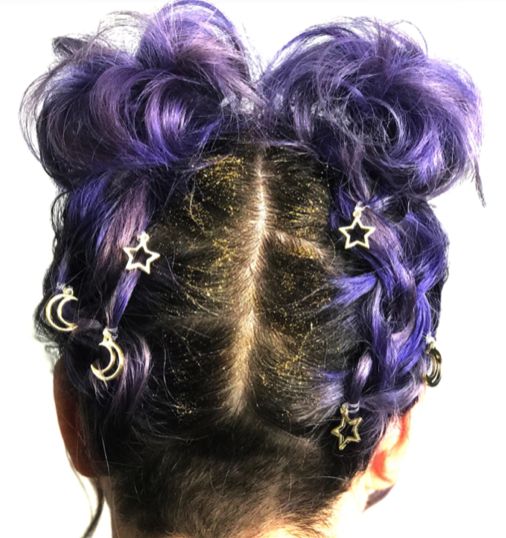 Reverse Mohawks are meant to be cool, and fun aren't they? But they can also be fun if you decide to add a dab of some funky shade to the haircut.
Spikey Reverse Mohawk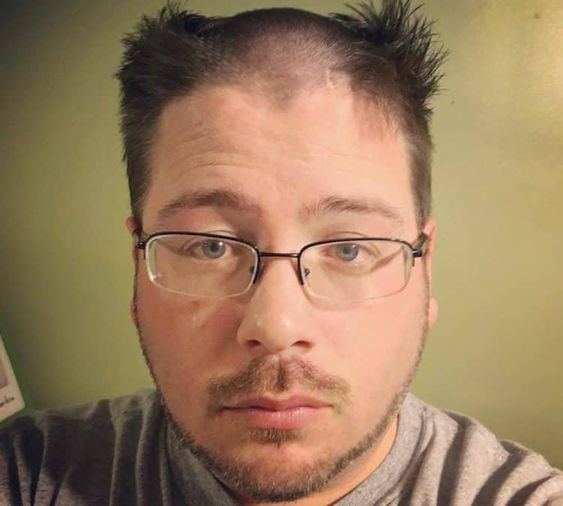 Okay, why should you stop at just clearing off a patch of hair from your head when you can look more fun by getting the remaining part of your hair to stand up in spikes?
Red and Black split haircut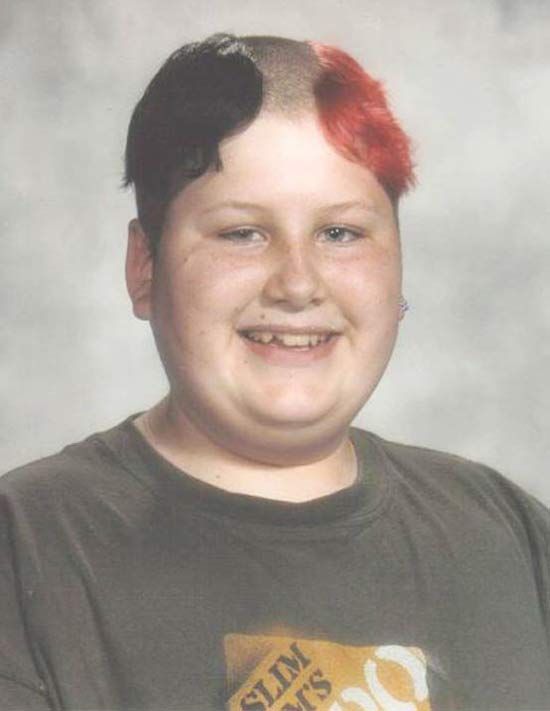 This cut gentleman has a fun twin of colored haircut that speaks so much of his sense of style and personality. The sides are red and black, each presenting a contrast to the other.
Crazy and all blue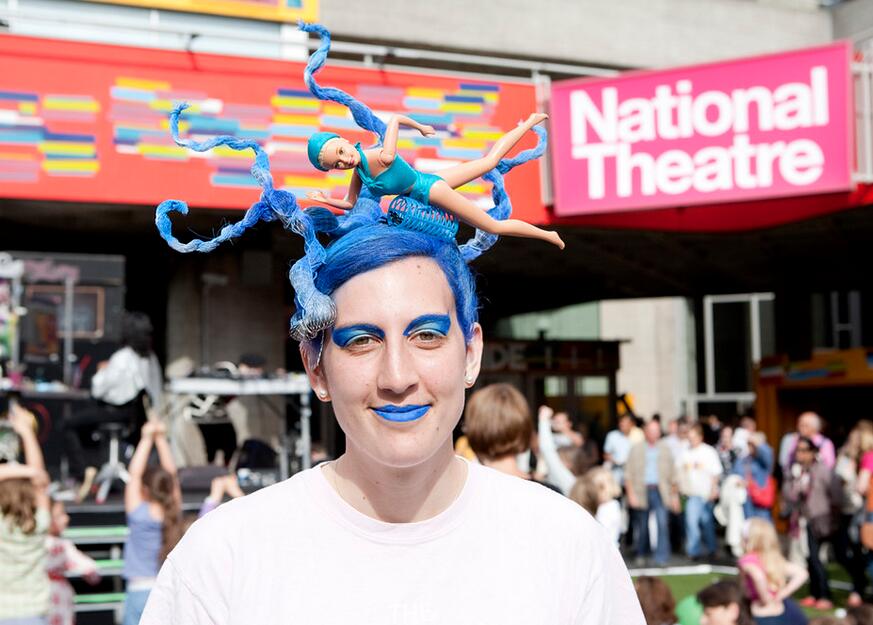 I think that if this dude had chosen a distinct shade for his hair, most individuals would not even notice how crazy his haircut looks. But I agree that this qualifies as one of the funniest haircuts in this enumeration.
The Viking warrior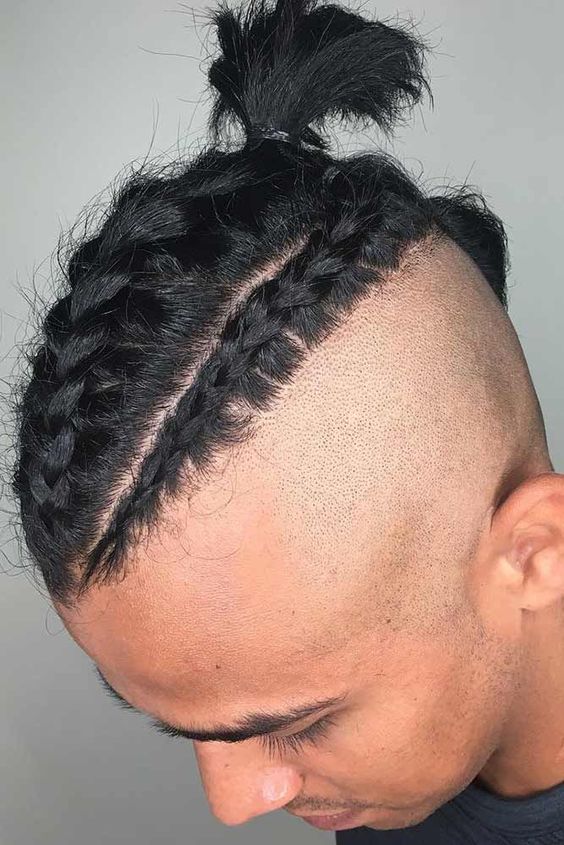 Viking warriors and warriors for a few other communities in the Middle East and Asia were known to keep a haircut like the one above. You can try it out, and maybe it will look more fantastic than funny on your head.
White Spiky Afro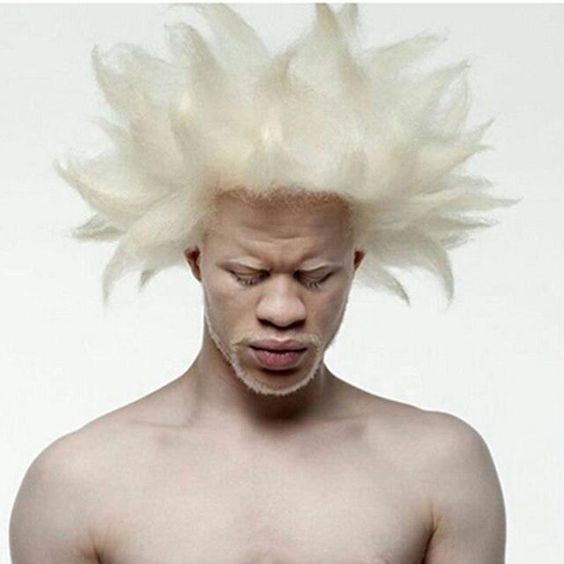 If you are not so sure about what to do with your long afro or spiky hair, here is a great idea. Dye it all white and then use any product to stand out as the guy on the image above.
Flamed up top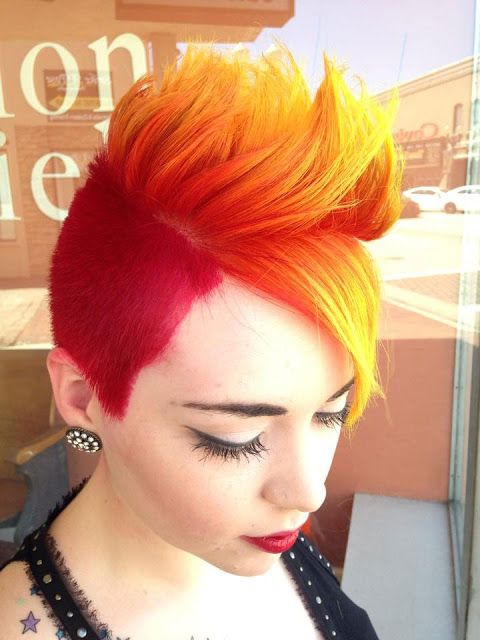 This haircut has been specifically designed to leave you looking like a flame. From the shape the haircut takes to its shape, it will look exactly like a flame, and no one will question that.
You can also use it to better express your personality. It is also very simple to sport a haircut because other than the flame-like color, the only notable thing about the haircut is the scissor-trimmed-like shape.
Braided Locks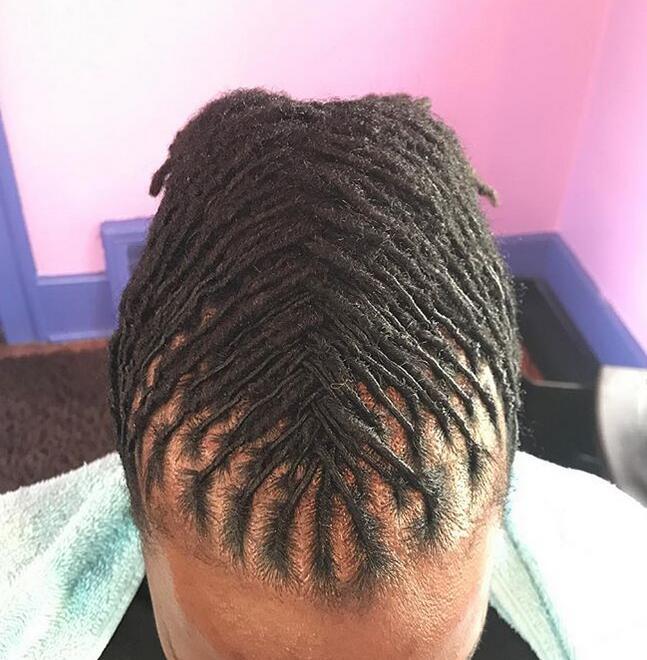 I do not think this haircut qualifies as too crazy or funny, but it is not like the conventional haircuts we are used to, so I decided to include it in this enumeration. As you can see, when you meet the lady above, the only thing you can do is admire their look and maybe try it out yourself.
Extra-High Top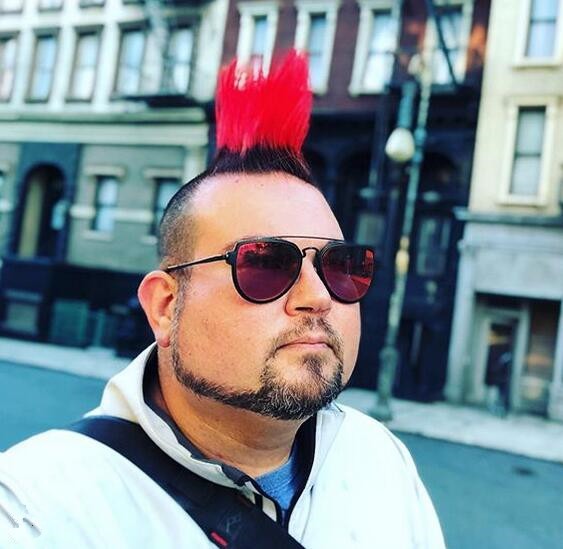 Like the Extreme Spiky Mohawk, the extra high top will possibly take lots of work and a good amount of holding the product for you to get the look right. But in case you intend for a simple but funny and crazy haircut, then this is worth your effort and hard-earned cash.
This is quite simple to the sport. All you will need to do is maintain some long hair at your head's top with the back and sides left a little bit short. You will need to apply some product on the long top and then style it to give it the extra height you can see on the image.
Himba Dreadlocks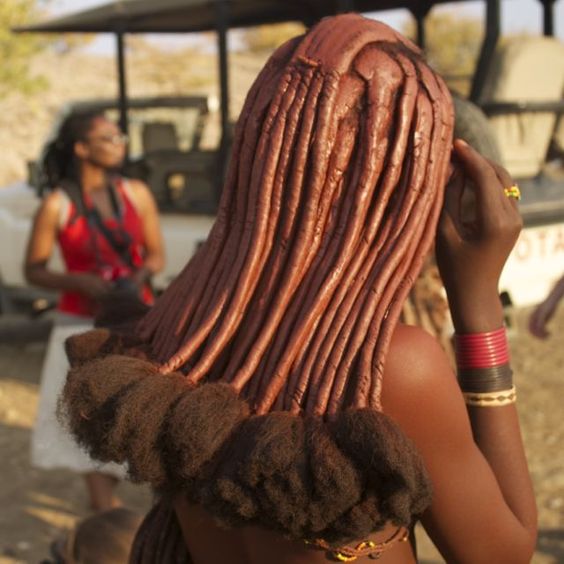 This more than weird haircut has been inspired by the traditional culture of the Himba individuals from Namibia in Africa. They are simply dreadlocks that you do in a different sort of way from the conventional and famous locks that we know today.
In this haircut, the ends of your lock will boast fake hair and not necessarily hair of your own. The ends of the hair locks will also not be locked in like the rest of your hair. And this is what will form the look that looks like a fallen tree on your head.
Green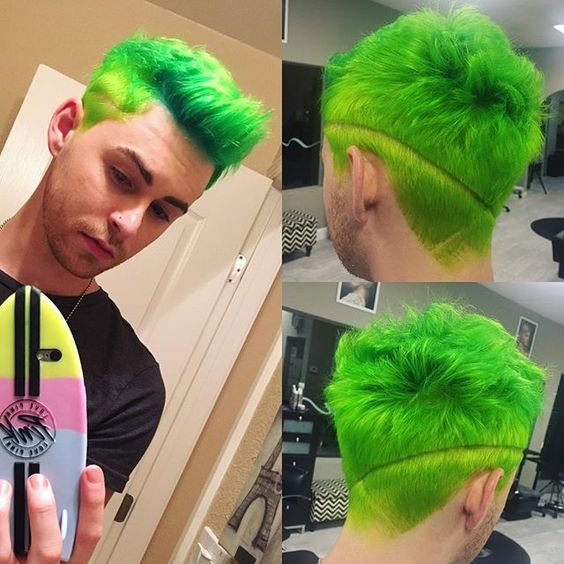 It is quite common nowadays to see men all around us will colored hair locks, but you will realize that the choice of colors is mostly pretty conservative in most cases. Most men I have come across prefer to go with their natural hair colors, or some sort and shade of gray are brown.
But this haircut we are looking at today takes a very different turn. What makes it funny and crazy is the dazzling green color that comes with patches of maroon and pink. It is also worth noting that apart from the colors that make it funny, everything else about the haircut is pretty natural.
Double Decks Faux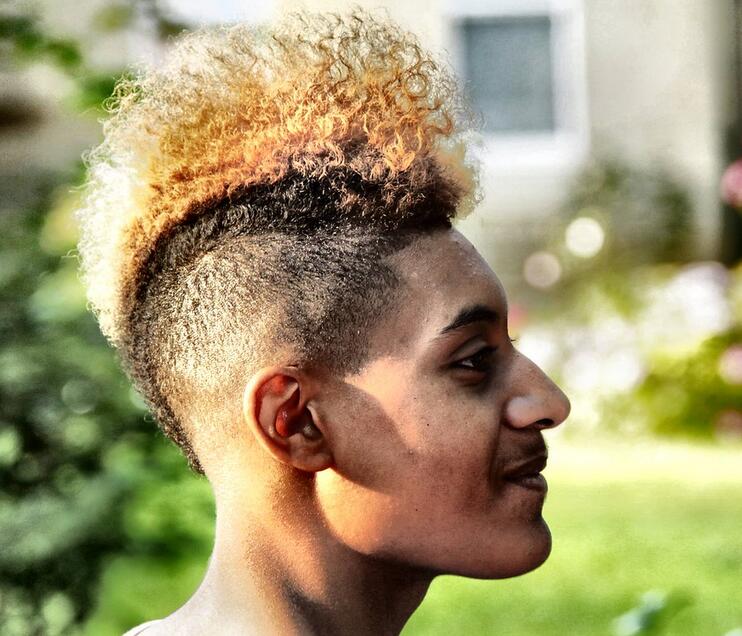 If you were contemplating on getting the renowned faux hair and then adding something to it, so it looks as funny as it gets, then I urge you to try out this haircut that will undoubtedly make you stand out from the crowd wherever you go.
As you can see, it is quite an ordinary faux hawk in every sense of the word, but just like Mr. Green, it is made unique and somewhat funny by the double decks that you will create by giving your hair two different colors.
The guy in the image decided to make the hair below black and change the hair section on the top side to brown.
Feel free to choose the colors that you love the most.