Do you consider yourself "too short" to strut your style? A word of advice – no one is too short to be fashionable. You can use the same fashion to create an illusion of looking taller. You can resort to higher heels and shorter clothes to seem more elevated than your actual height. Apart from these, did you know that you can get apt hairstyles and haircuts that make it look like you have gained height overnight?
You can opt for short haircuts to make it seem like you have grown a couple of centimeters. But if you love your long hair too much to cut, other options exist. Since we are creating an illusion, coloring your hair with certain hues and techniques can also help.
Let's look at some of the most popular hairstyles and haircuts to enhance your height and help you look taller and thinner.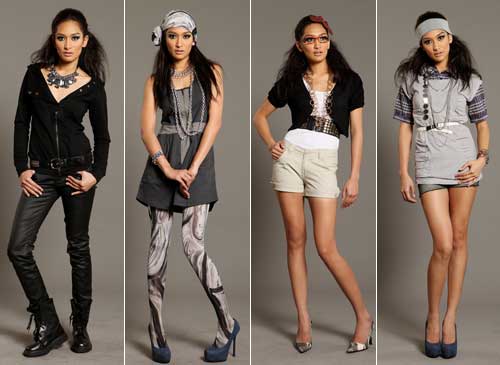 Hairstyles and Haircuts to look taller
It's time to look taller than you are. And it's pretty easy to do it too!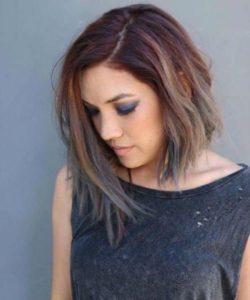 Asymmetrical hairstyles can attract the focus of onlookers to your neck. If you have a comparatively long neck, you can go for an asymmetrical bob to get all the attention. The focus on the lean neck will make it seem like you have become thinner and, thus, a bit taller. When matched with a long pair of earrings, the slim figure of your neck will give you a majestic look. Bangs can be avoided with these hairstyles so that your eyes can get the limelight too.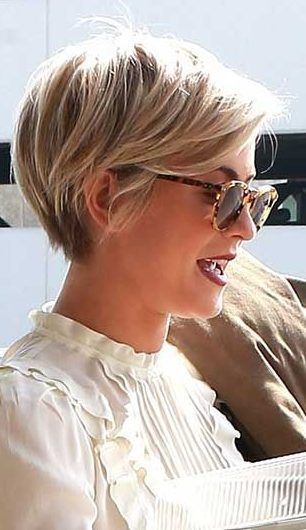 As mentioned above, short haircuts can work like magic in creating an illusion to make someone look taller. The main trick lies in emphasizing your lean neck, so wearing clothes without collars and a wide neck will work better.
The crowd-favorite among the short haircuts is the pixie cut, which is more like an umbrella term. There are different types of pixie cuts, and you can choose the ones that look a bit messy them.
The chopped pixie cut is an excellent choice, as it doesn't require much time for maintenance. It is perfect for busy and working women who do not get much time to groom themselves. With this haircut, you don't have to worry about spending time styling your hair. The pixie cuts are most suited for women with a medium bust. It might not look good on body types that are too curvy or too thin and flat.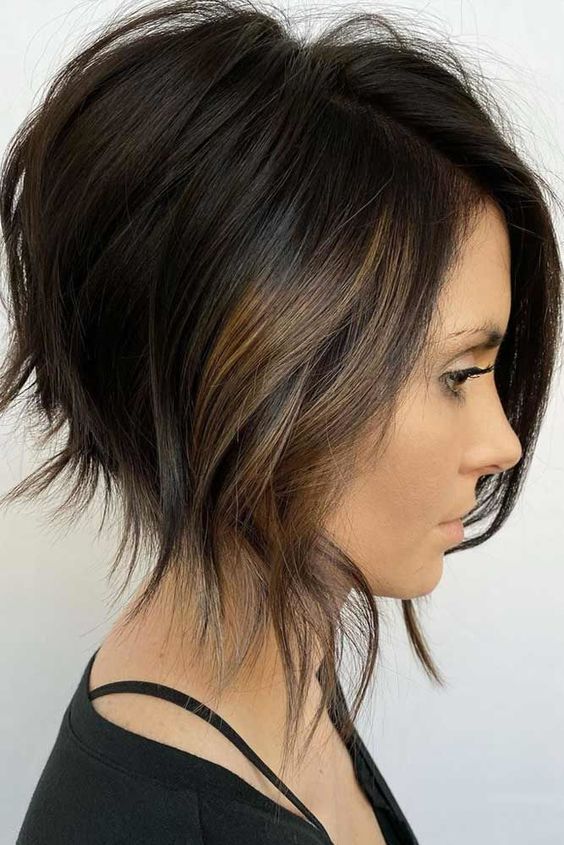 You can also go for shoulder-length styles, like bobs. A long bob can structure your side profile. A layered bob can not only make your hair look thick, but it can also maintain the proportion of your body very well.
Speaking of proportions, it is essential to ensure that your hair doesn't look either bulky or skimpy for your build. For example, long voluminous hairstyles might not suit short-statured girls with a skinny structures. It might make them look shorter than their actual height. So it is essential to choose your hair's length wisely.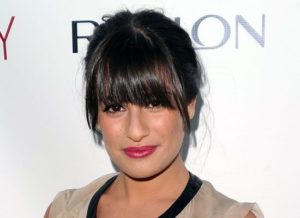 Even though bangs are loved by many and are a style that has a lot of following, they might not be the best option if you want to feel taller. Bangs tend to steal all the attention from your facial features and neck, which could bite you back.
When you are getting a new haircut, you depend on it to focus more on the leaner side of yourself – not to take it all away.
Bangs will hide your forehead, which will then lessen the part of your face visible to others. This will backfire and make you seem shorter than your real height. It will also make your head seem bigger than the ideal proportion. So, bangs should b rejected entirely.
The Magic of Deep Side Parts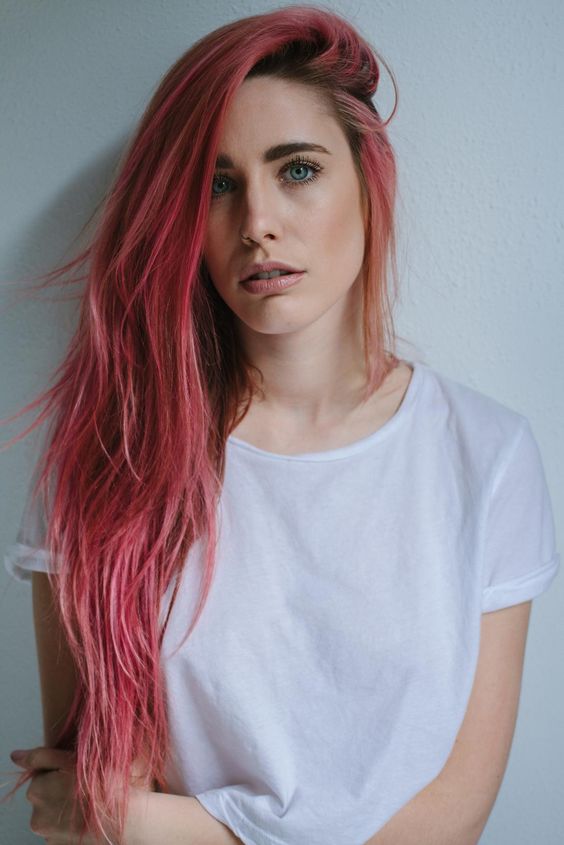 Style your hair with a deep side part so you can seem taller. This is how it works: The deep side part will divide your hair's volume into two – a thicker part that will almost cover one-half of your face and the thinner part that you can tuck behind your ear or pin behind your head. The covered face will seem leaner, giving you a rather mysterious front profile. It will thus make you seem taller.
You can style your hair with a deep side part from your home, which is very easy. All you need is some hair gel and a blow dryer. Make a deep part on your side and set it how you want with the help of hair gel. When you are done, blow-dry it for a while – and you are done!
Deep side parts will look good in all lengths of hair and color. If you have long hair, it will be better to straighten it a little before applying a side part, as it could look bulky for a person of short stature.
Tying it up: Ponytails and Buns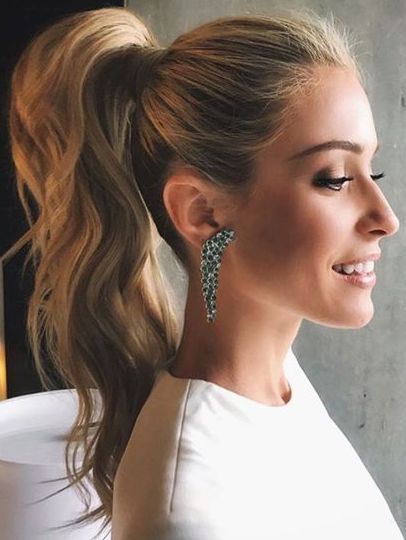 Ponytails and buns are the hairdos for short women who do not want to cut their hair too short. When you put your hair up, your neck is free, and your side profile will look noticeably taller.
There are many types of ponytail and bun styles to choose from. You can go for a messy bun, a top knot, or tight or teased ponytails. You can opt for these styles if you can show off your facial features without hiding them.
These tips can help you if you have a lot of trouble with your height. You can follow them for a better outlook and love yourself a little more.