If you have thinning hair or are starting to bald, you might think about shaving it off. But don't give up on your hair just yet! There are plenty of stylish hairstyles for men with thin hair that can help you look and feel your best.
From classic looks like the slick-back to modern looks like the high and tight, there's sure to be a thin-hair hairstyle that's right for you. These looks work with whatever texture of hair you have, straight, wavy, or curly, and they can be adapted to any hair length.
With the right product and a little styling know-how, you can rock thin hair like never before. Read on to discover the best hairstyles for men with thin hair.
30 Best Hairstyles for Men with Thin Hair
With these 30 hairstyles for men with thin hair, you can find something that may work for you.
1. Messy Hairstyle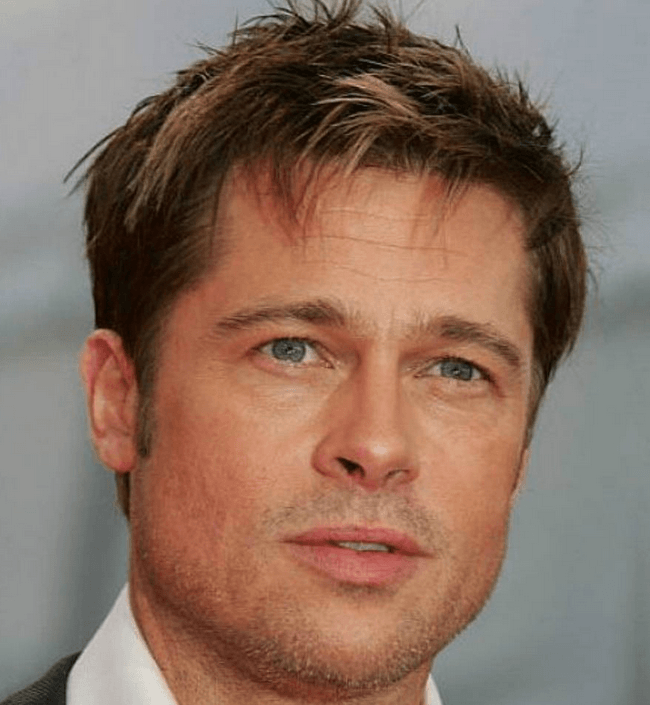 Men with thin hair can look great with messy styles as strands go in different directions. This helps in covering up your scalp. You may want to skip creating spikes, making your hair seem thinner.
To have this look, start with a haircut with short sides and a bit longer on top. You can also ask your stylist to add layering for more dimensions and texture.
2. Slicked Back Fade Cut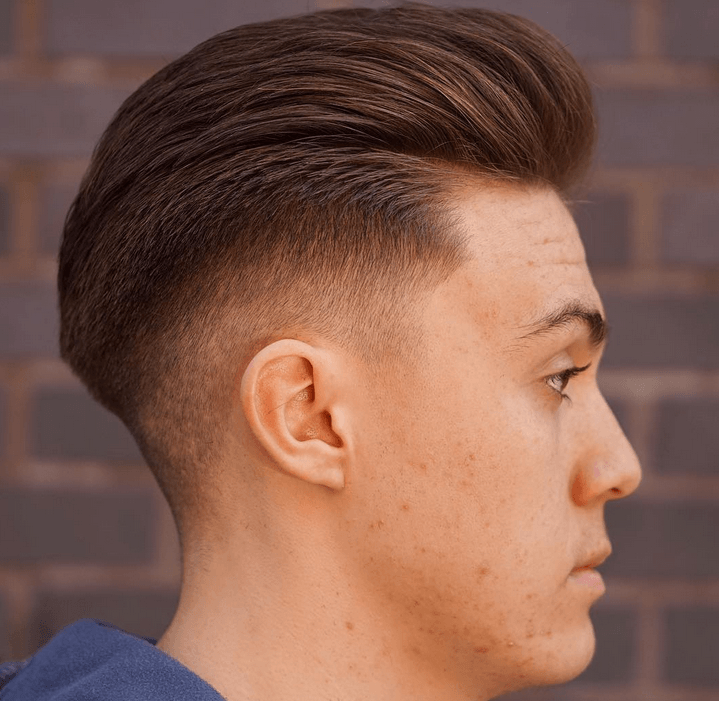 Another hairstyle you might want to try one of these days is the slicked-back fade cut. This style adds height, making your hair look thicker.
Both sides are shaved clean, making you look fresh and sexy at the same time with the combed hair on top. This style is perfect for work and going out with your partner, family, and friends.
3. Subtle Spikes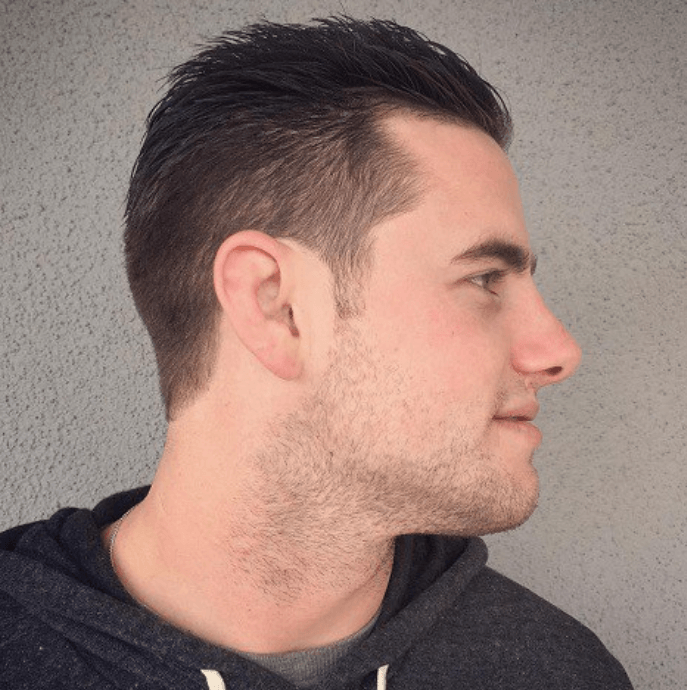 This hairstyle would be one of the best choices for men with thin hair and a visible receding hairline. You can hold onto your youth by reapplying with the hairdo you probably liked during your elementary days.
In this hairstyle, you just cut your hair close but long enough to brush it backward. Add small spikes to make your hair look young and thick!
4. Spiked Forward
If you love adding spikes to your hairstyle, another option you can try is the Spiked Forward. This style gives the illusion that you have thick hair by adding volume in the center.
Like Subtle Spikes, this hairstyle is more suitable for men with high hairlines as the spike pulls take the focus away from your forehead.
5. Mohawk with Undercut
Do you have long but thin hair? You can try the modern Mohawk with an Undercut hairstyle. Both sides, including the back, are shaved slightly in this style. The top is left long so that you can brush it neatly. This style works for men with naturally straight or wavy hair.
6. Military High Fade Haircut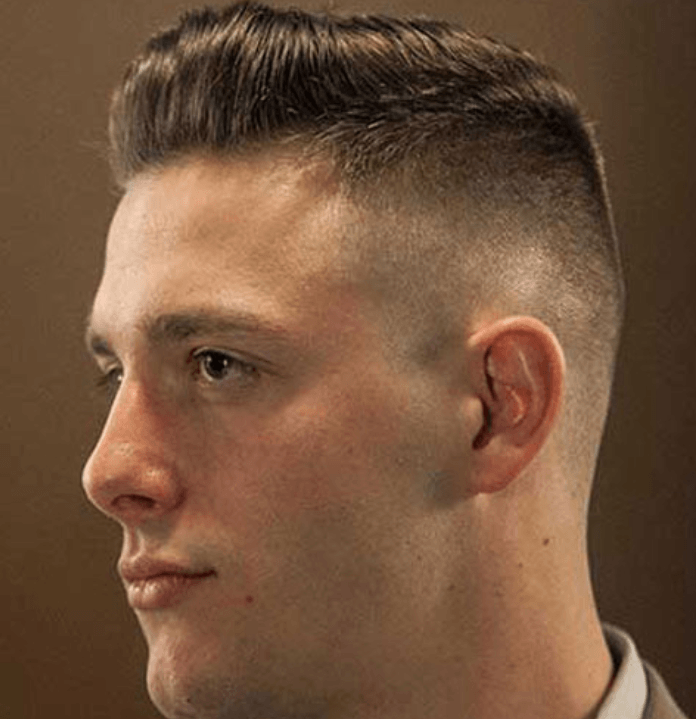 Military haircuts will never go out of style; you can try this one even if you have thin hair. This hairstyle will make you look severe and sophistically neat.
Both sides of the head are shaved and cut in this style, like the traditional military haircut. You can also style your bangs upwards for a clean and sharp appearance.
7. Longer Lightened Hair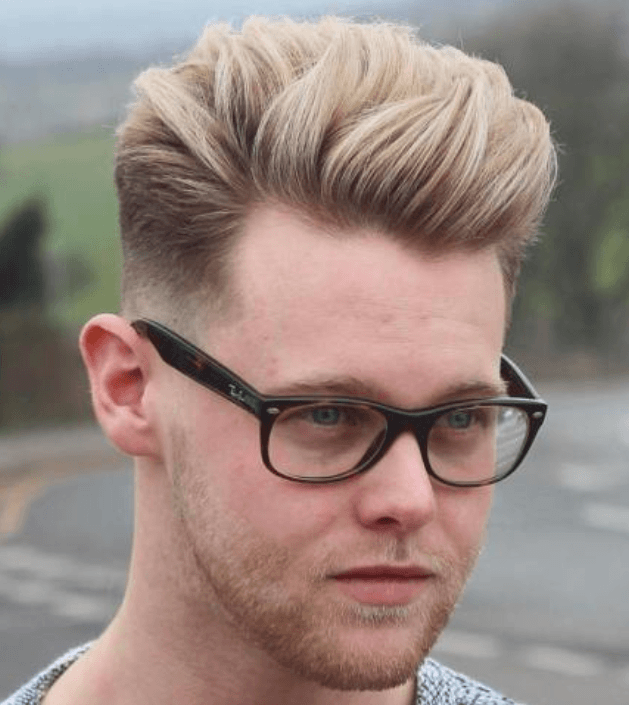 One of the best hairstyles for men with thin hair, Longer Lightened Hair combines color and height. These features minimize the appearance of fine hair while brightening up your face, providing you with a cool and casual look.
Both sides are shaved for a seamless appearance, while the top remains long and highlighted. This is ideal for both office and casual attire.
8. Side Combover Haircut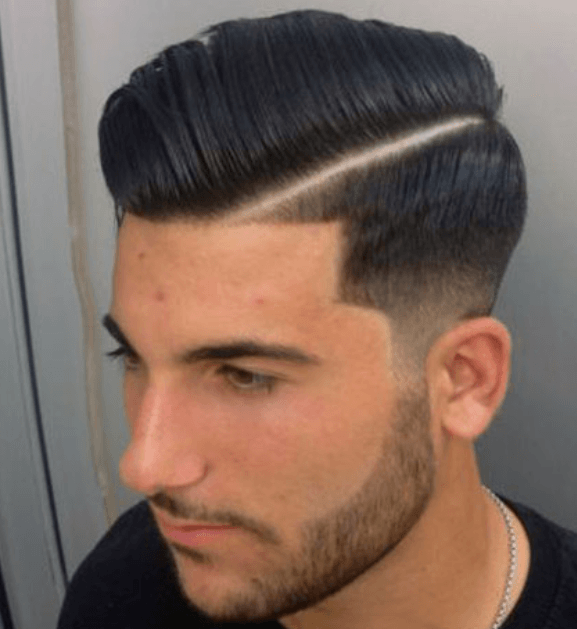 By focusing the volume at the center, you can give your hair a fuller and thicker look. Ask your barber to thin out both sides of your heat for a neat, professional appearance. Then, comb the center to your preferred side. Keep it still by adding some gel; you will look sharp and gentle throughout the day.
9. Clean Cut with Beard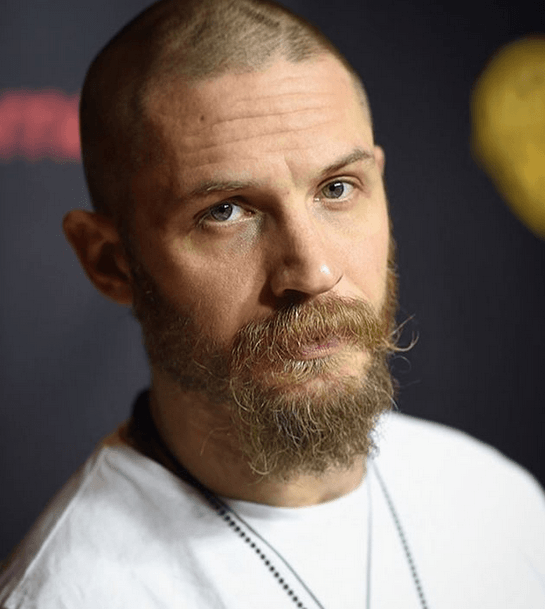 One of the best hairstyles for men with thin hair is the Clean Cut with Beard if you want to hide your receding hairline. Of course, you must grow your facial hair first to give you a solid and intelligent vibe. Ask your barber for a clean-cut hairstyle, taking most from all sides of your head.
10. Spiked Style with Beard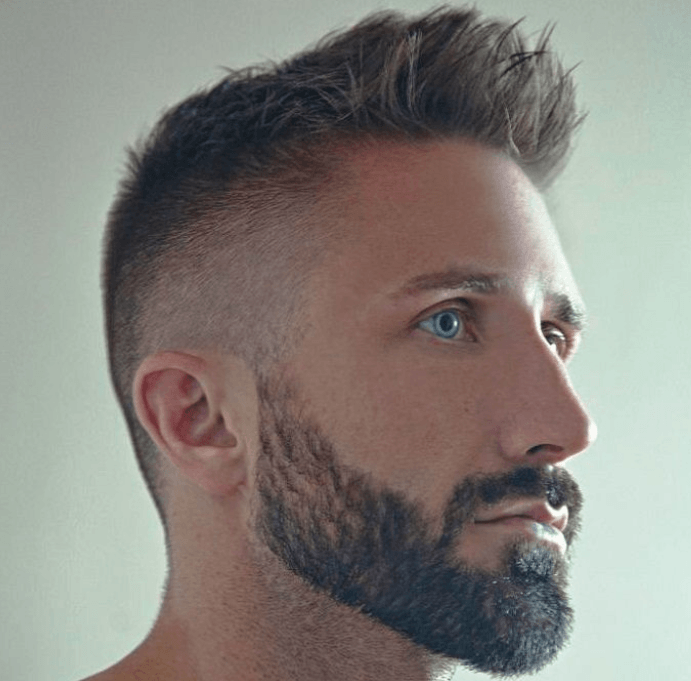 Another way to look fantastic with your thin hair is by applying the Spiked Style with Beard. Having thin hair does not mean you can never look fabulous, as some hairstyles look even nicer on men with receding hairlines. After shaving both sides and the back of your head, leave enough length on top to make a pointy spike.
11. Long Fringe Hairstyle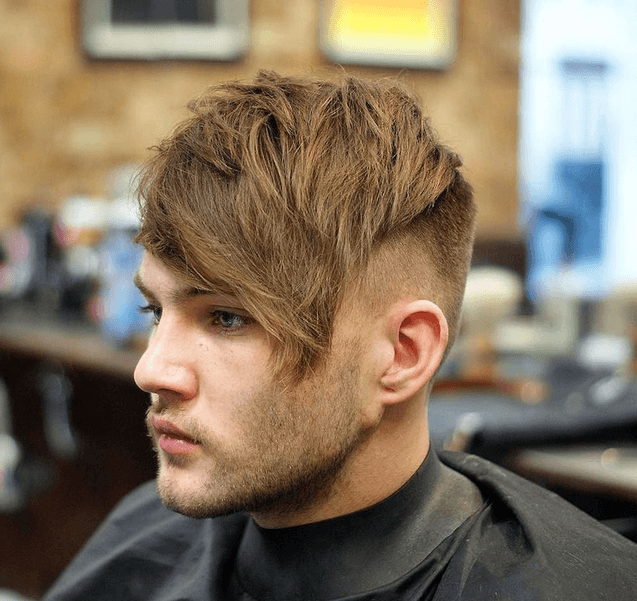 Another excellent hairstyle you can try if you have thin hair is the Long Fringe Hairstyle. By growing your hair longer, you can conceal high hairlines and thinness.
This hairstyle is suitable for straight hair, but you can also feel free to try it if you have wavy or curly hair. It can also make you look fresher and younger.
12. Long Bed Head Hairstyle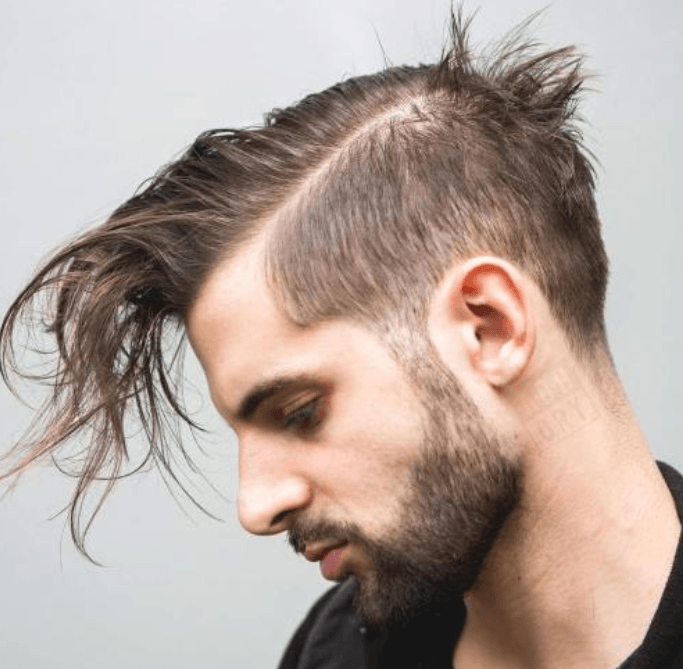 If you have fragile hair, the Long Bed Head Hairstyle might give you some inspiration. It is a punk-inspired style that diverts attention to the length of the hair rather than the texture. Both sides are cut short, and the top is a little bit of chaos. You can also grow some facial hair to come with the hairstyle.
13. Preppy Side Part
This hairstyle can achieve a preppy, neat, and classy look. Ask your barber to cut your sides short and trim them clean. You can style the top of your hair with a comb into a neat side sweep. Use your favorite gel or mousse to add volume and height. This will add depth and conceal natural thinness.
14. Choppy High and Tight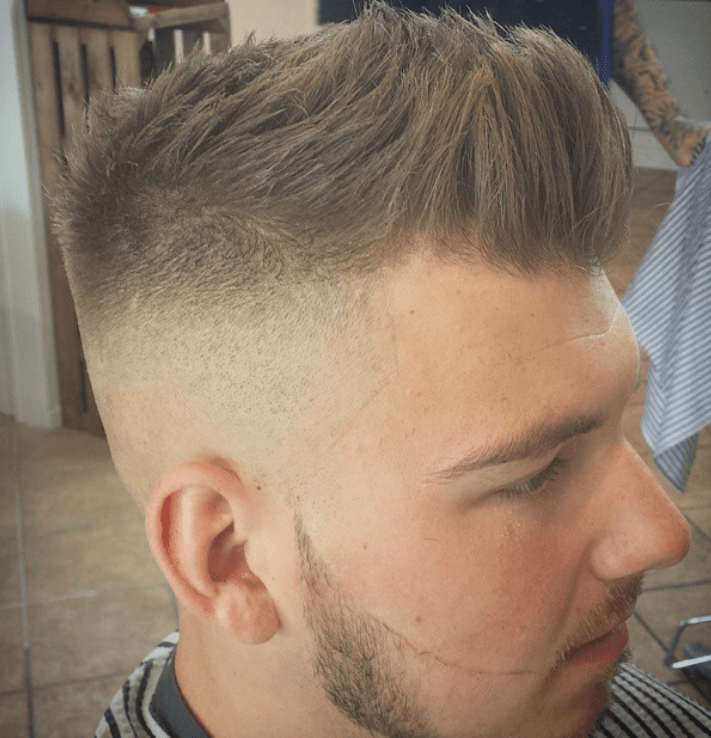 The Choppy High and Tight hairstyle create texture that makes your hair look voluminous and not flat. In this hairstyle, both sides and the back are faded, leaving the top enough length to comb it forward or brush it with your fingers. You can add subtle, sculpted facial hair for a more youthful and stylish undercut.
15. Spikes for Thinning Hair
Here is another stylish hairstyle for receding hairlines and thinning hair. With this hairstyle, you can distract people from your receding hairline or the thinness of your hair.
Create additional height in the center by using your favorite gel. This will make your hair appear thicker while giving you a casual and clean look.
16. Heightened Side Part with Bangs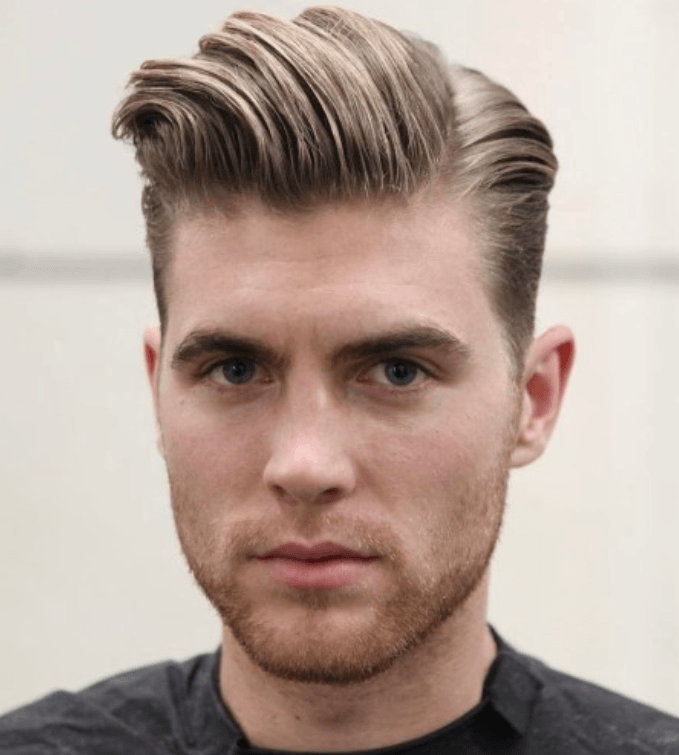 The heightened bangs and side part help reduce the hairline's appearance. The sides are cut in a faded style but long enough so you can brush it sideways. In this hairstyle, the top remains long, and you can comb it swiftly with gel to keep it in place. This style is excellent even for the office.
17. Semi-Bald with Sharp Edges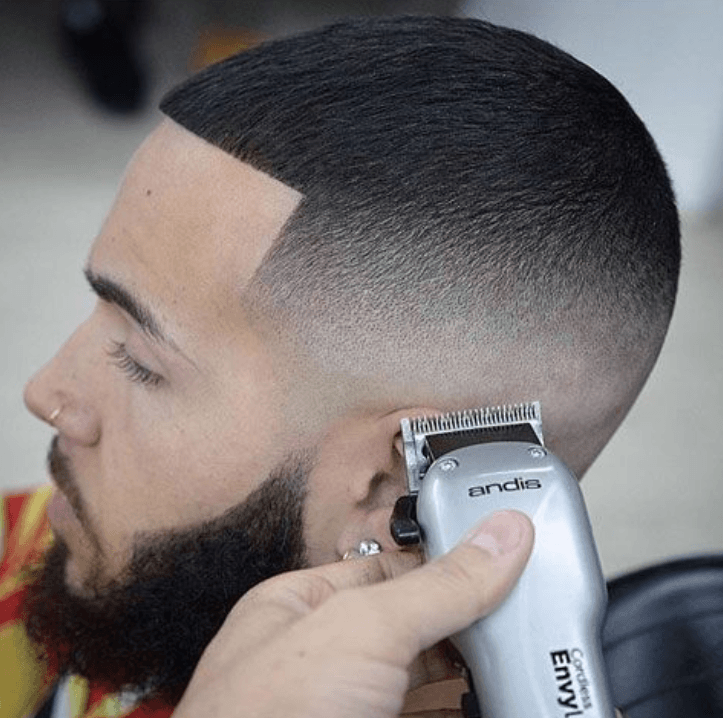 It looks like the buzz cut style, semi-bald with sharp edges, can also conceal the natural thinness of your hair by simply making it very short. The sharp edges add character and neatness to your appearance. This hairstyle is also suitable for any occasion, event, and place. You can also couple it with some facial hair to complete the style.
18. Deep Side Part with Fade Effect
The Deep Side Part with Fade Effect gives an illusion of thickness. You can add height to your favorite gel by brushing your hair sideways.
There is also a visible line starting from the hairline, and one side has a light effect for a casual and cool appearance. You can also grow some facial hair for a more mature look.
19. Light Hairstyle
This hairstyle gives a light and wispy feeling to you and other people around you. There is no need to add gel or mousse, especially if you have straight and silky hair. In this style, all you have to do is part your hair to one side and comb the center to the other. You will have a clean and boy-next-door appearance.
20. Combed Back Hair with Color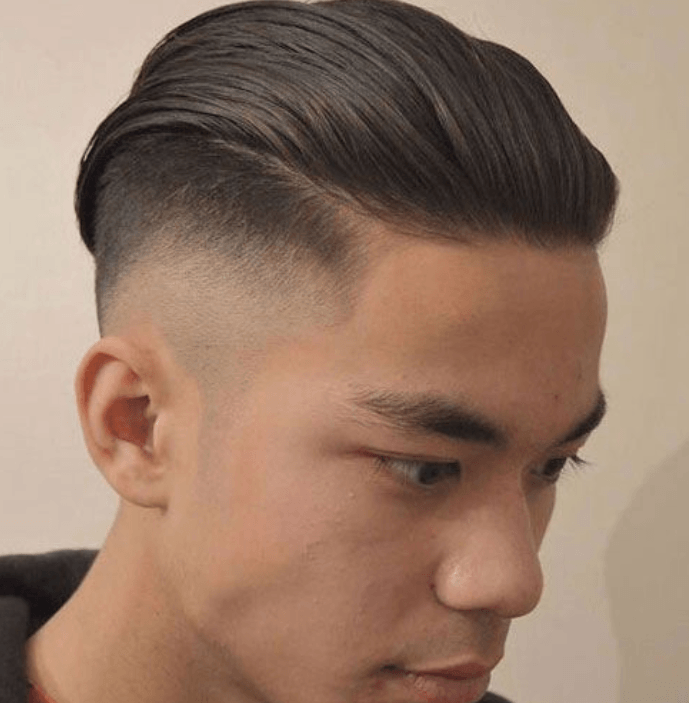 One of the best hairstyles for men with thin hair is the Combed Back Hair with Color. It is also excellent for men with a receding hairline. In this hairstyle, comb your hair to the side and backward, lifting the roots. Use your favorite styling gel or mousse to keep the strands in place all day. You can also add highlights or a lighter hue for additional effects.
21. Layered Classy Haircut
One of the best hairstyles is the Layered Classy Haircut for men with thin and naturally wavy hair. Ask your barber for short layers to give your hair a thicker appearance. The layered waves will also give you a slightly messy appearance that can conceal thinness and a receding hairline.
22. Long Wavy Hairstyle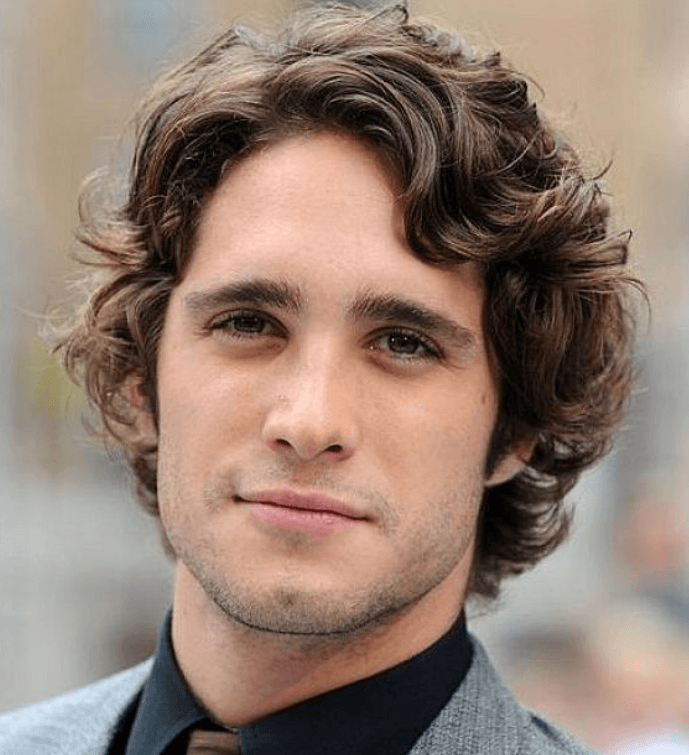 The Long Wavy Hairstyle is also one of the best for men with thin hair. If you have naturally wavy hair, you can work them into a soft, longer style to reduce the appearance of thin spots. This style will also make you look more romantic.
23. Messy Side Sweep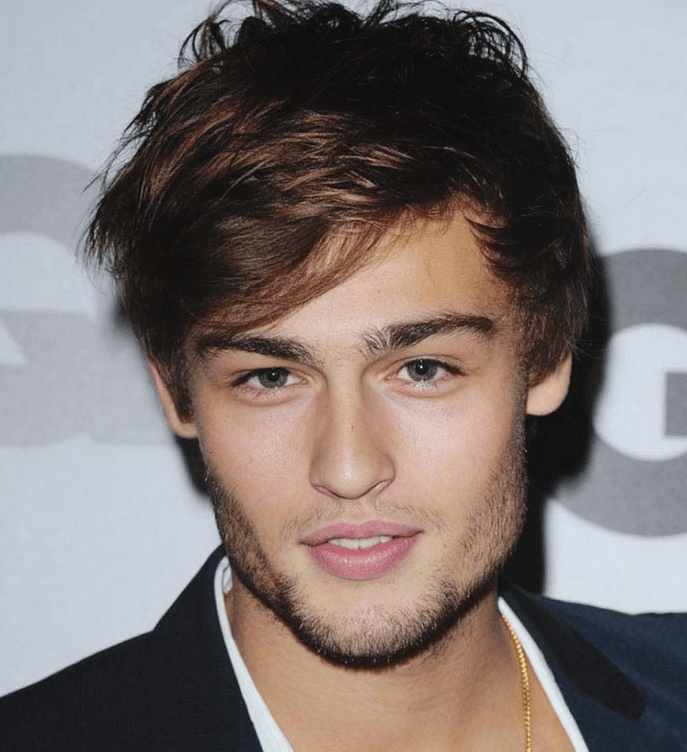 You can achieve this handsome look with your regular comb and a bit of mousse or gel. Add some of your favorite gel and comb back both sides.
Comb the center to one side while adding more height. You can also brush the top using your fingers for a messy sweep to make your hair look thicker.
24. Brush Back Style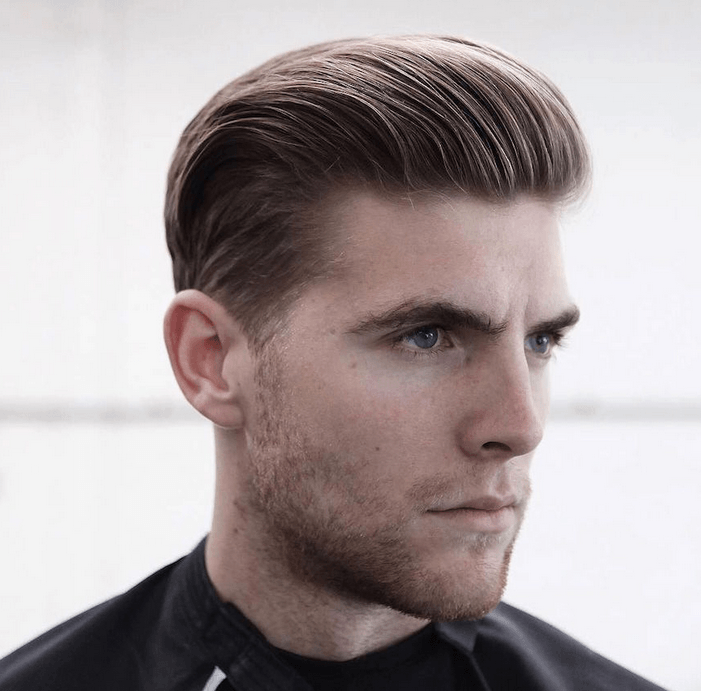 This hairstyle adds layers of volume to your hair, making it one of the best for men with thin hair. Like other hairstyles mentioned above, this particular style also creates an illusion of thickness. You can play with various angles, lengths, and holding gel or mousse to determine the right combination for your personality.
25. Forward Sweep Haircut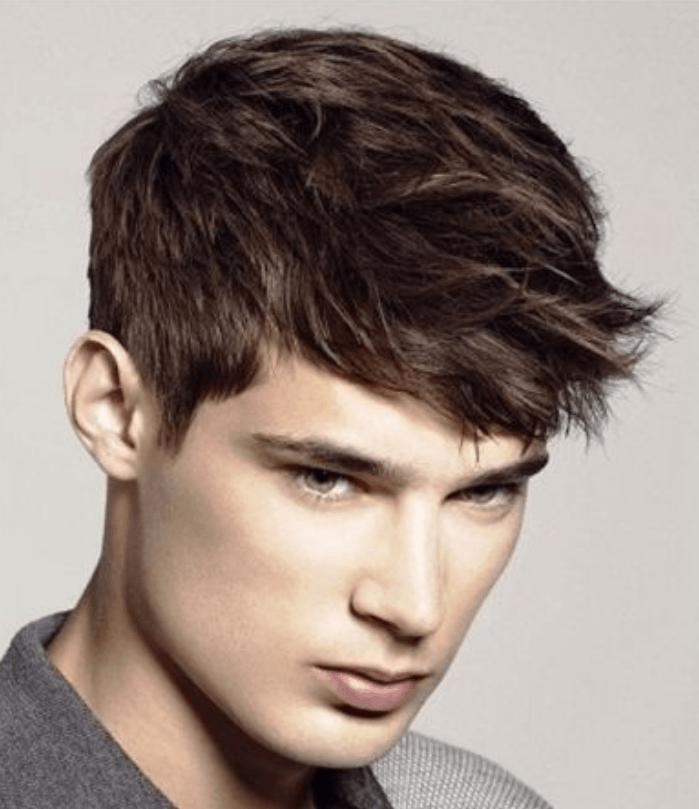 Another excellent option for men with thin hair is the Forward Sweep Haircut. If you have thin hair on top, you can make it appear denser with this hairstyle. To achieve this look, get the sides cut short. Allow your center to grow more so you can sweep it forward. This style also works for any face shape!
26. Faux Hawk Cut
You can go with the Faux Hawk Cut if punk is your style. In addition to minimizing the appearance of thin hair and hair loss, it also gives you an excellent appearance that can turn heads around you. The shape and spikes in the top middle make your hair look thicker, while the faded sides give you a clean appearance.
27. Volume Up
Another way to give your hair additional volume is by using a roller brush and a hairdryer. This style will give your hair a much thicker appearance and a sharp and cool look. It is excellent not only for everyday wear but also for attending special events and occasions.
28. Multilayer Cut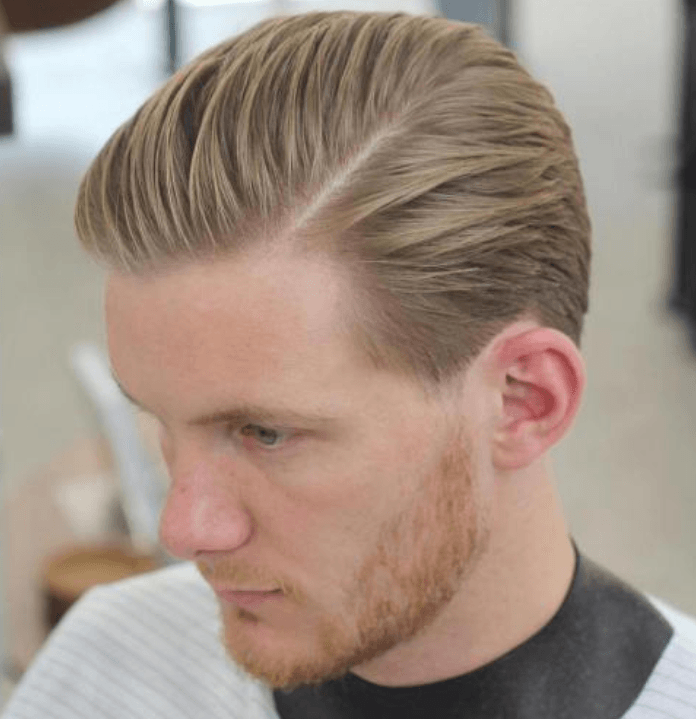 The Multilayer Cut is also one of the best hairstyles for men with thin hair. Once you see the final result, you will understand why men prefer this style. You can apply many quick fixes with multilayer cuts, from concealing thin patches to accentuating facial hair.
29. Square Cut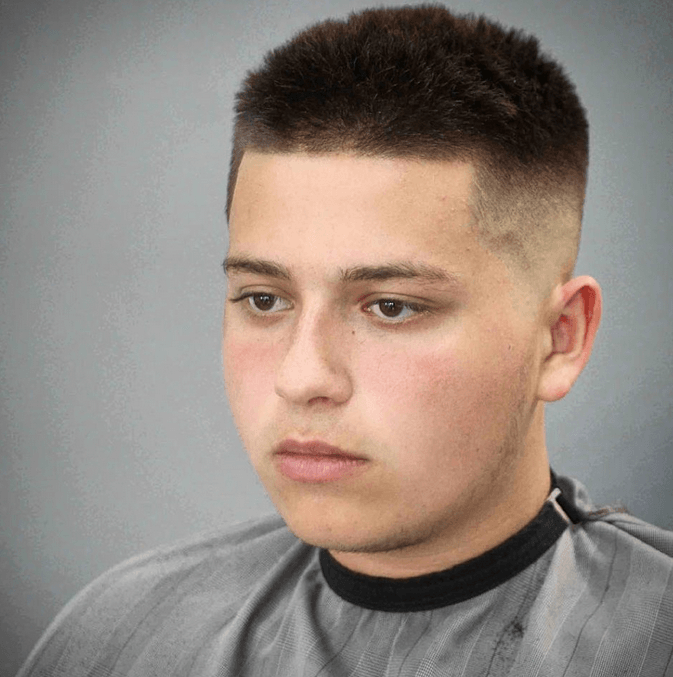 The Square Cutworks perfectly with thin hair. It also accentuates oval faces. To achieve this hairstyle, dap a small amount of your favorite holding mousse or gel and brush your hair upwards, away from your face. This will give you a classy and clean appearance.
30. Wavy Forward Hairstyle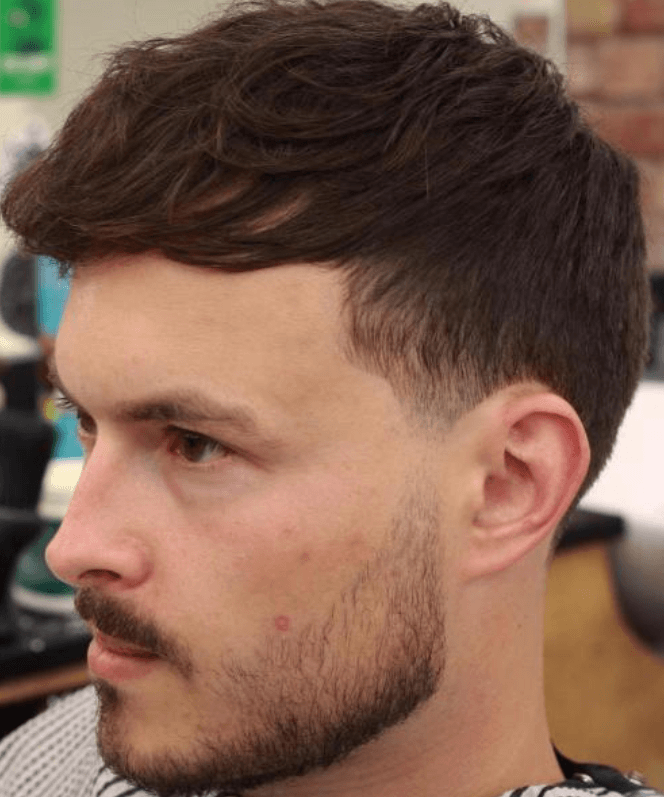 If you are looking for the right hairstyle to cover your receding hairlines, you would love the Wavy Forward Hairstyle. It is one of the best hairstyles for men with thin hair, and you can embrace your naturally wavy strands. Brush the center forward to reduce the appearance of thin areas. You can also couple it with some facial hair!
FAQs
How to choose a haircut for thin hair?
When it comes to hair styling for thin hair, the key is to create volume and texture. There is a range of haircuts that can help to achieve this.
An ideal cut for thin hair is a textured crop. This cut involves cutting the hair short on the sides while leaving some length on top.
A fringe or bangs can also be added to give the illusion of fuller hair. For those wanting a longer look, a slightly longer version of the textured crop can be achieved by keeping some length on the sides and at the nape of the neck.
This gives the appearance of thicker hair while providing a neat and clean-cut style. Other options include a classic combover, a high and tight, or a faux hawk. All of these looks involve a combination of short and long lengths, which helps to create texture and add body to thin hair.
Which haircut looks best on thin hair?
The best haircuts for men with thin hair can vary depending on the individual's hair type, facial shape, and personal style. However, a few general tips can help make thin hair look thicker and more stylish.
For starters, short haircuts like a buzz cut, crew cut, or fringe can help create the illusion of thicker hair by keeping the hair close to the scalp. Longer styles, such as a quiff, comb over, or slicked-back look, can also provide the same effect by giving the hair some extra volume and height.
For men with naturally curly hair, a classic cut like an afro or a taper can help show off the hair's natural texture. Finally, adding highlights or lowlights to the hair can make it appear more voluminous.
How do you style your thin hair at home?
Styling thin hair for men can be tricky, but with the right products and techniques, you can make your hair look thicker and fuller.
The first step is to select the right products. Since thin hair tends to be more prone to oiliness, it's essential to use products specifically designed for thinning hair. You should look for lightweight shampoos, conditioners that won't weigh your hair down, and volumizing mousses. They can also spray to help add texture and lift.
Once you have the right products, you can start styling. When blow-drying, always use a round brush to help create volume and lift at the roots. You can also use a curling iron to add texture or even a flat iron to create sleek, straight styles. For maximum volume, flip your head upside down while blow-drying.
Finally, finish your style with a high-hold hairspray to keep everything in place. If you want extra hold, try using a dry shampoo to help create a gritty texture and enhance the hold. With the right products and styling techniques, you'll have a great style that looks full and natural.