Lemonade braids originated from the famous "Lemonade album" by Beyonce, where she fashioned a cool side cornrow style. Lemonade Braids are also known as combo hairstyle as it mixes cornrows with a Fulani style and the mix of Goddess braids.
This haircuts are a great option if you want long, shiny hair without the commitment of growing it out from a haircut. They stay in your hair for a few weeks and are easy to maintain, so you can change up the style whenever you want.
Lemonade braids are a fun and playful way to style long hair, especially when you're growing it out. This braid style is a bit looser than other braids and is great for people with long hair that want to add volume.This article has enlisted the top 50 lemonade braids styles you should try.
How to Style Lemonade Braids
To get this look, start by brushing your hair to remove any tangles. Then, part hair on the side of your head and secure it with a clip.
Take a one-inch wide section of hair from the front of your head, above your ear. Twist the section of hair away from your face. Then, braid the section of hair until you reach the other side of your head.
Secure the braid with a clip. Repeat steps 2 and 3 on the other side of your head. Once both braids are in place, remove the clips and tuck the ends of the braids into your hair to hide them.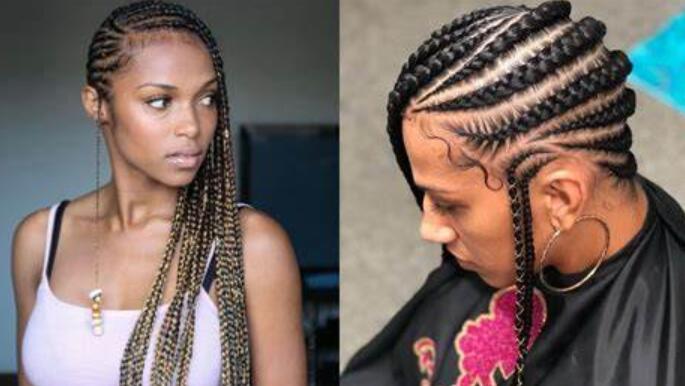 50 Best Lemonade Braids for Classy Women
1. Short Lemonade Braids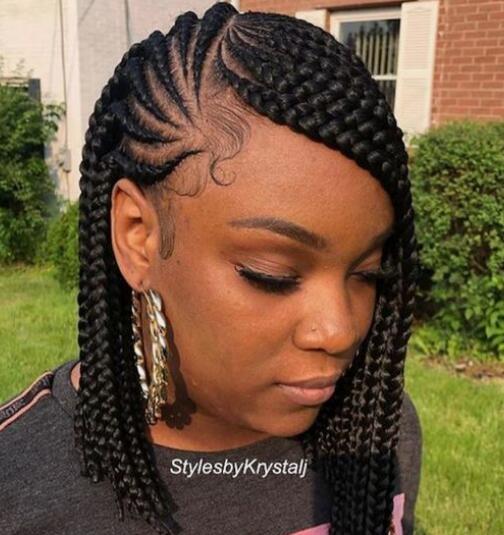 These are generally short to medium-sized braids that are pretty light and comfortable. They dry pretty quickly. Kids can try this hairstyle to get their hair braided for the first time. Moreover, they are pretty convenient and easy to carry. So make sure to try this out.
2. Burgundy Lemonade Braids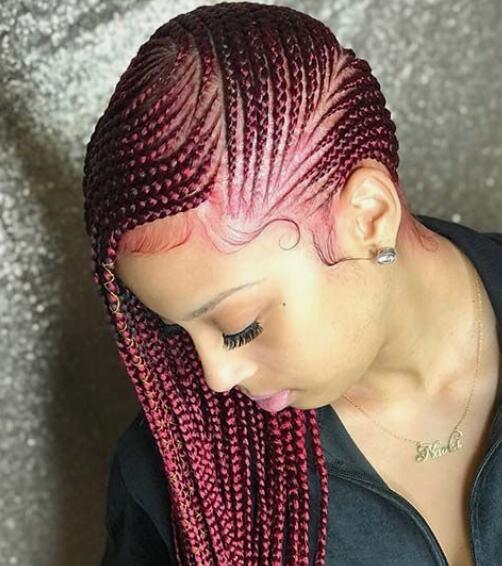 This is a classic lemonade braid most worn by women in their 40s. They are pretty refined and come in various shades of burgundy. It is pretty classy as the burgundy is bright as well as sensual. The braids in the burgundy shade make your hair look aesthetic and modern at the same time.
3. Lemonade Box Braids Asymmetrical Bob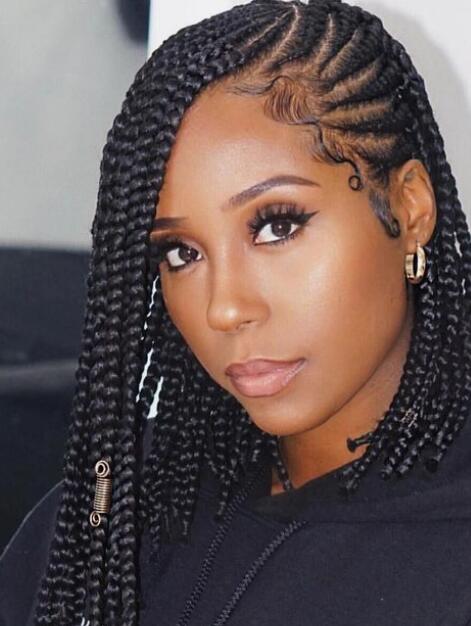 Women preferring shorter as well as impressive braids, can style this look. The hairstyle provides a geometrical shape to your face in braids, keeping it structured. Women preferring an angular hairstyle for their face shape can try this.
4. The Black Braids with a High Ponytail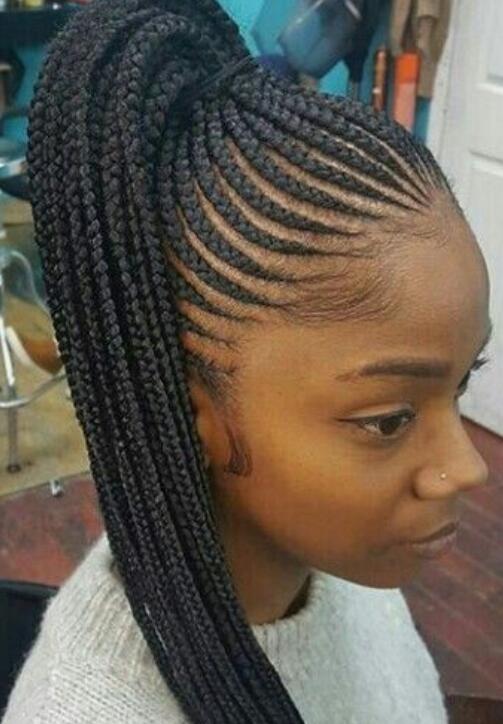 These are some awesome black braids, also known as the feed-in braids. In this hairstyle, you have cornrows which are available in different shades. Finally, it is complete with a high ponytail and a wraparound.
5. Long Braids with a Bun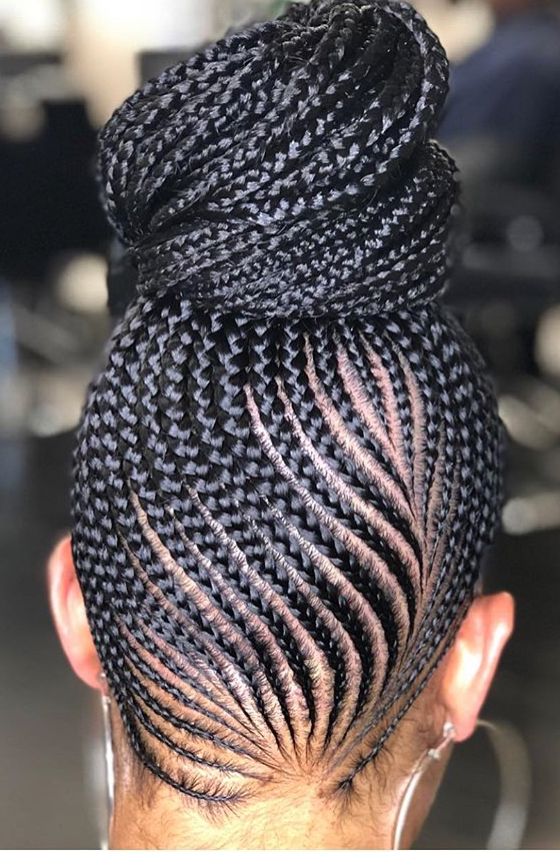 This is a fantastic and easy braid hairstyle. Generally, the braids are twisted in the form of a bun which stays long throughout the day.
6. Lemonade Braids with Zig Zag Partying
These are medium size braids that are placed very close to each other. They are generally parted diagonally so that the monotony of the braids is designed with something nice.
7. Goddess Lemonade Braids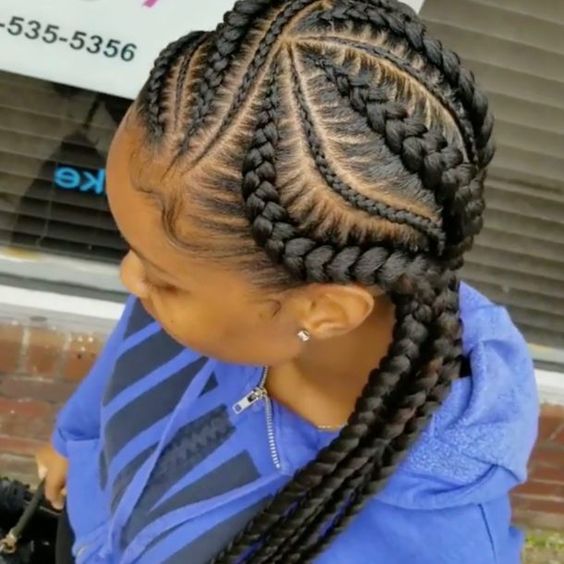 These tight braids are placed alternatively and filled with micro braids. This is a unique style as it is gorgeous.
8. Ombre Lemonade Braids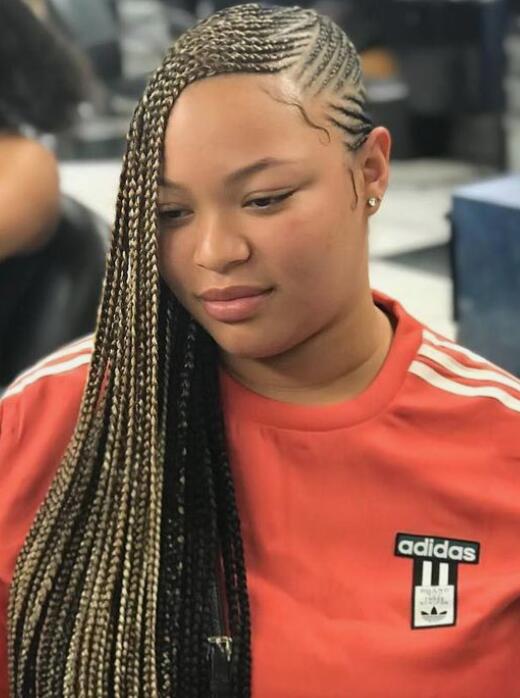 These are braids that allow you to color your hair with shades. Also, to add some twist, you sport the lemonade braids, which are curly with a cool shade of ombre.
9. Lemonade Braids by Beyonce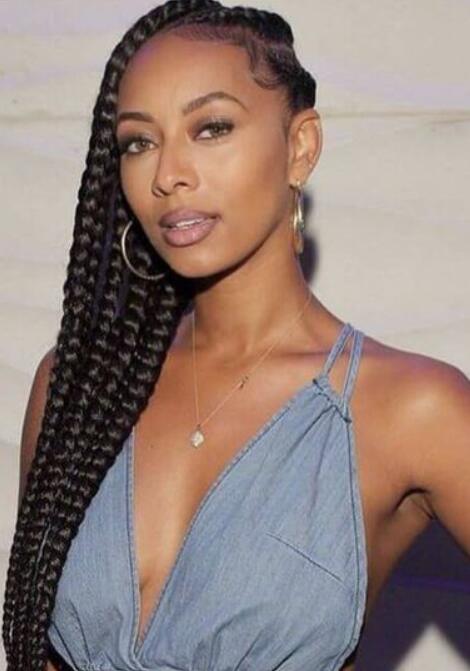 These braids actually will make you look like the singer Beyonce. So if you are an ardent fan of the singer, you must try these awesome braids.
10. Cute Curvy Braids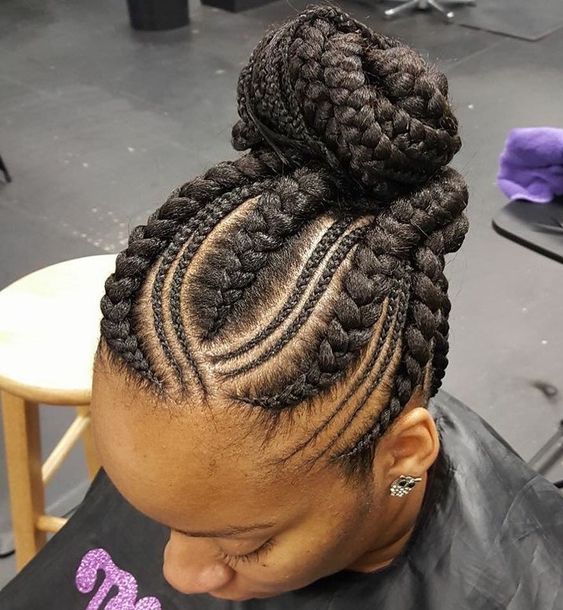 These are ornamental and traditional types of braids. However, it has an excellent design as they are balanced by a ponytail that looks like a low wrap.
11. Cornrow Lemonade Braids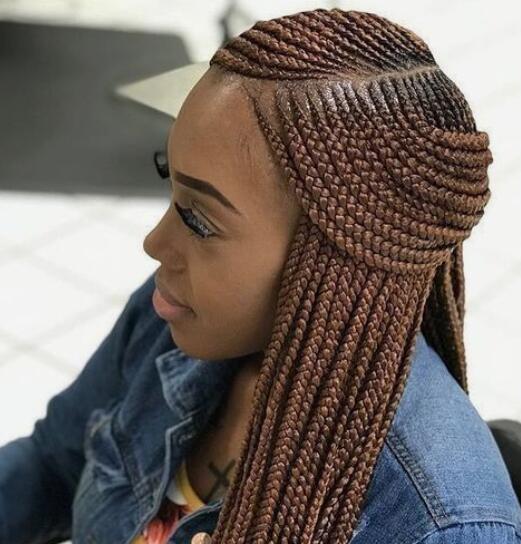 These cool braids can be paired up with chic earrings; if you want to impress your darling, you should try this gorgeous look by pairing it up with some accessories.
12. Jumbo Lemonade Braids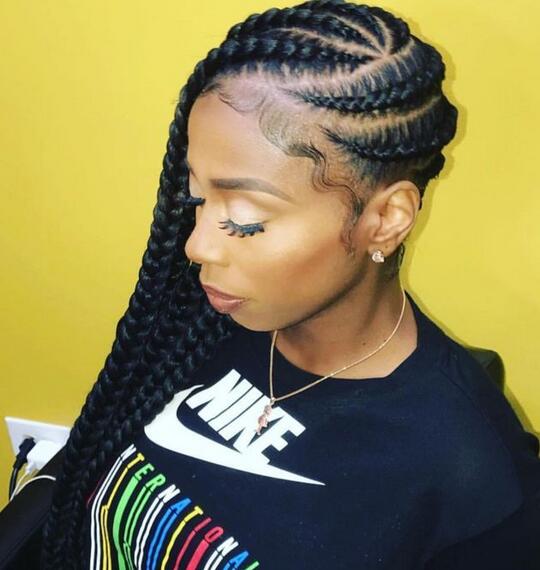 These are braids that are generally used for people with thick hair. You can also try to match it with extensions. This can create an impression that your hair is thick and long.
13. Skinny Lemonade Braids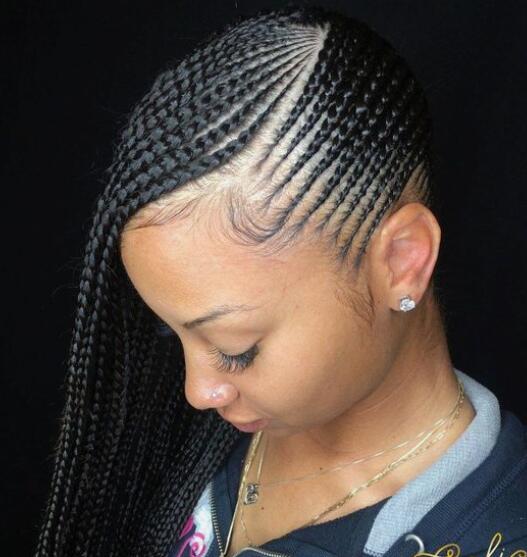 These are braids that create an elegant and simple style. This hairstyle is simple and short, breaking the myth that you need longer hair extensions to look beautiful.
14. Simple Braids with a Cascading Effect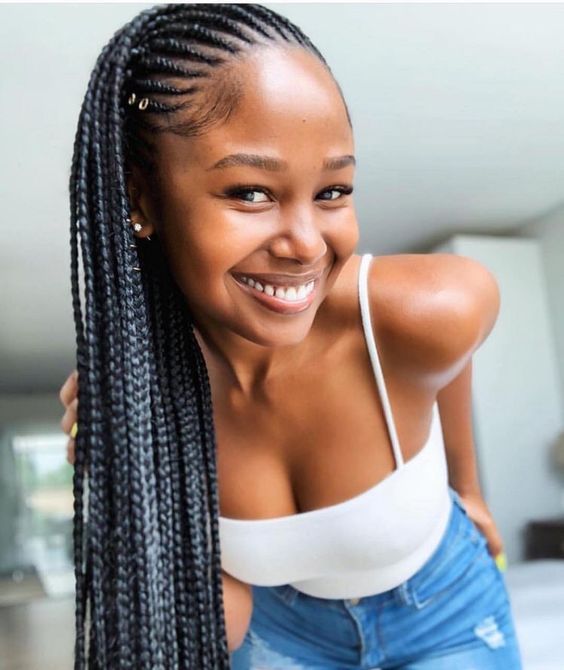 These are a type of braids that is quite simple, and some people might not prefer them. However, it is a virtual hairstyle if you look for something comfortable and cute.
15. Two-Tone Braids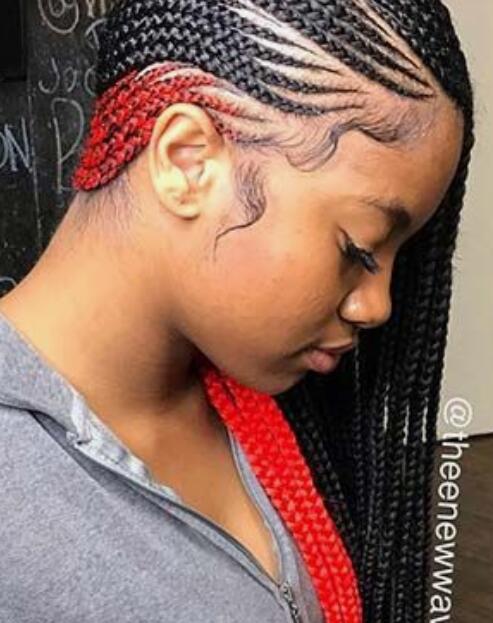 These are ideal for women who don't possess thick hair. It generally starts with thicker hair at the top and gets smaller and thinner as they go down.
16. Lemonade Braids with Color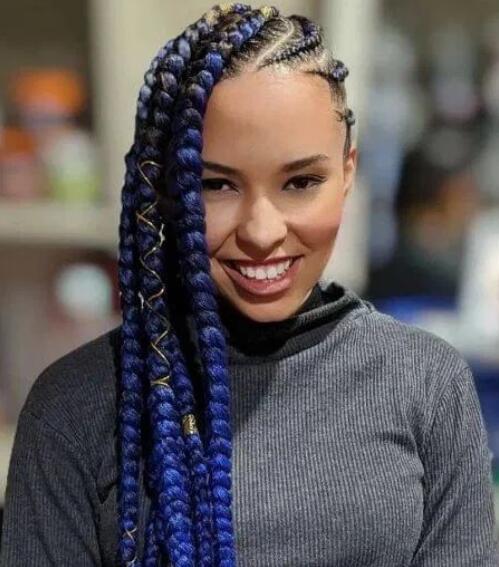 This cool-looking lemonade braid looks gorgeous with bright colors on the braids. However, you must use a bold shade on the braids.
17. Big Bun Lemonade Braids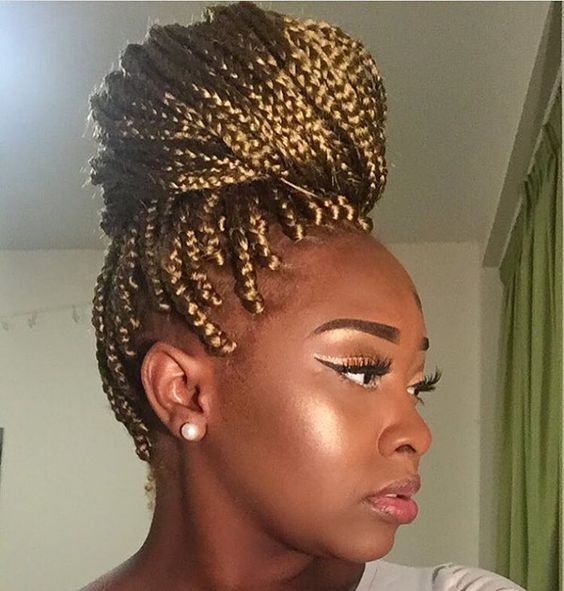 These are a type of ponytail braids that looks quite cool. You can also style them by putting them in a bun. You can get creative with these braids by creating a big bun.
18. True Beyonce Braids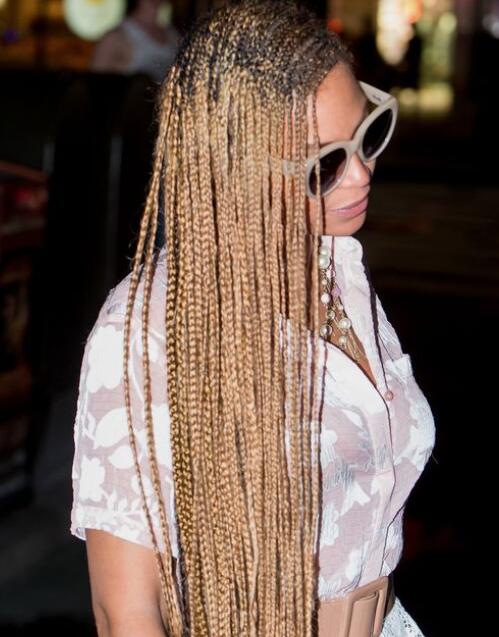 These are gorgeous braids. If you have been opposed to braids lately, this hairstyle will make you fall in love with it once again. These braids look like a wrap-around and fall to one side, making it look classy.
19. Bohemian Braided Look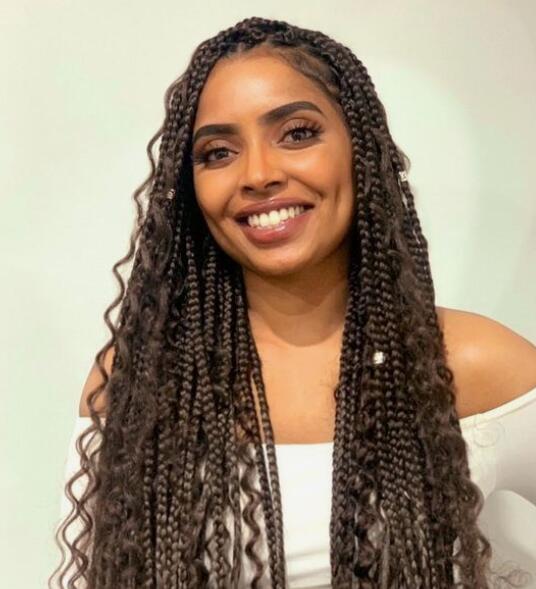 These braids look asymmetrical in design, and you don't need to redo something with them as it seems aesthetic in themselves.
20. The Hanging with a Tribe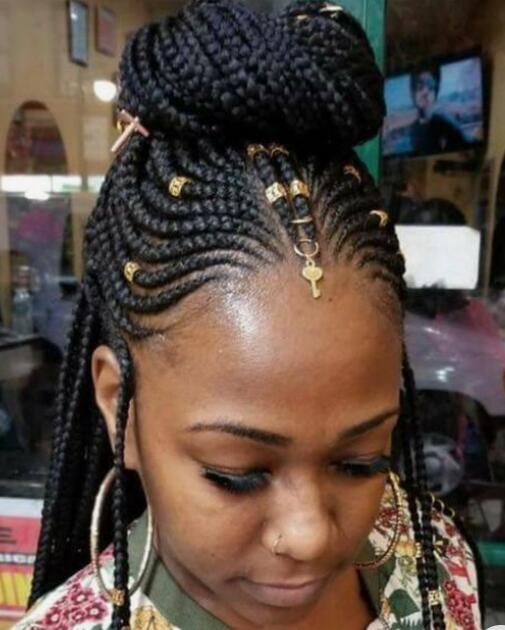 These are cornrow braids, which kind of feature a tribal design. These braids generally have hanging ends to modify them with different styles.
21. High Braided Ponytail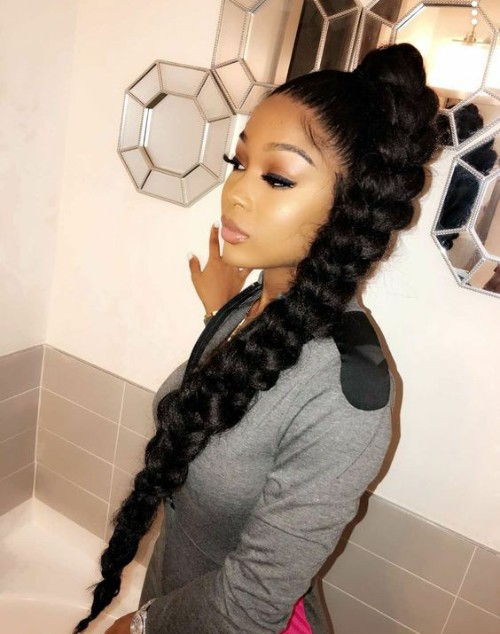 These braids look cool. Though they are very simple, you can't go wrong with them.
22. Not Your Mother's Lemonade Cornrows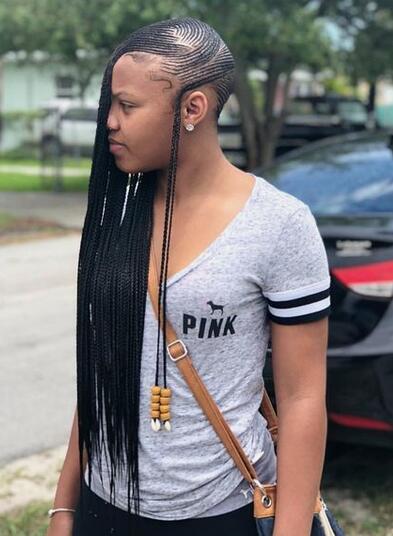 These are braids that are put up aside. You can also add a blonde touch to it to spice things up. You can also try to pair it up with strings or cuffs.
23. Simple Beyonce Braids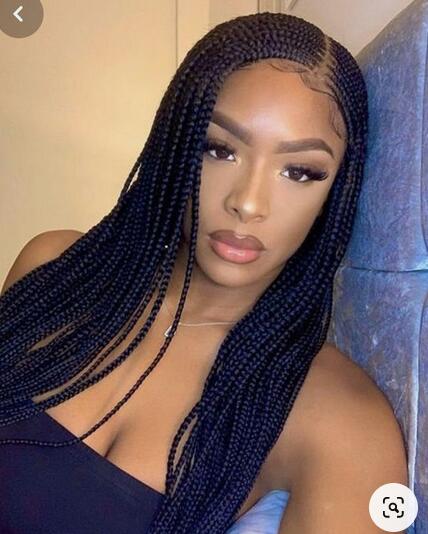 These are long smooth braids that look stunning. You can style it up by matching it with cool and casual-looking attire.
24. Vibrant Lemonade Braids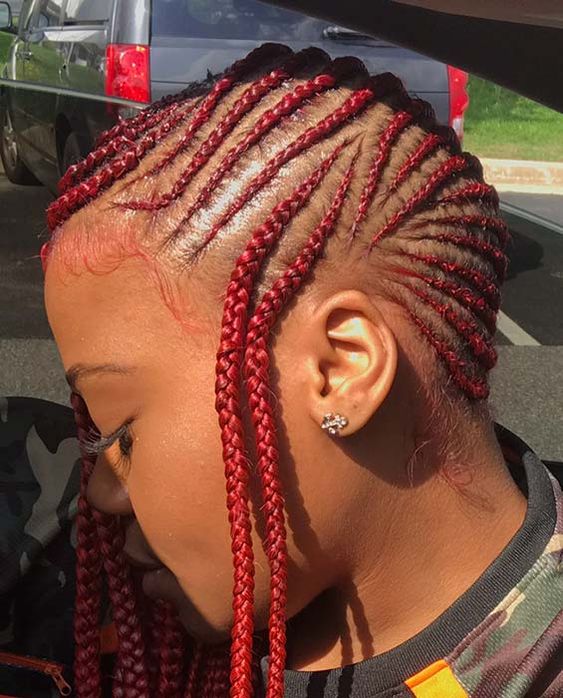 These are funky cornrows that are generally colored in bright hues like orangey-red. However, you can also match it up with some extensions to look cool.
25. Large in Charge Braids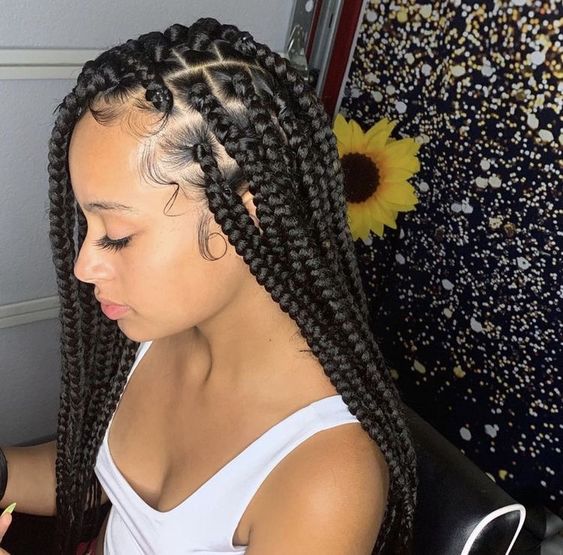 These lemonade braids start as large cornrows wrapping the head and opening up to curly waves on one side.
26. Side-Parted Burgundy Braids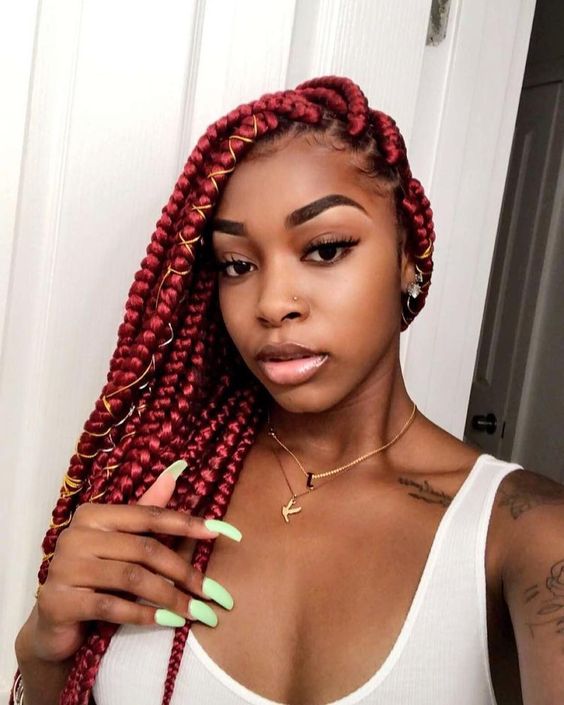 This is a tribal hairstyle braid that looks detailed and intricate. The braids start with a side parting and run in a backward fashion. You can wear it with a high ponytail if you like.
27. Dark Maroon Lemonade Braids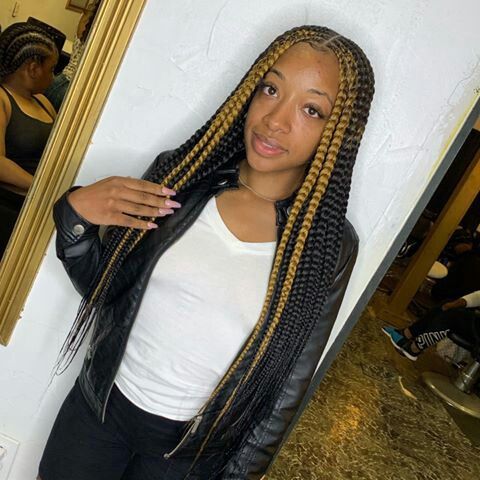 These are braids that are medium-sized and are spaced in an even way. It looks like stitches and is grouped messy around the head.
28. Chic Lemonade Braids with Accessories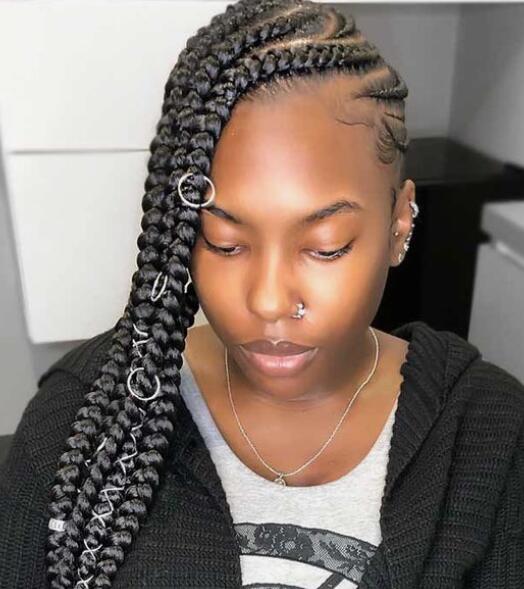 These lemonade braids generally look quite good as they are placed on the top of the head. This is quite a dynamic style as the plaits are thick. You can add some cuffs to pair it up and bring a sparkle.
29. Perfect Spacing Lemonade Braids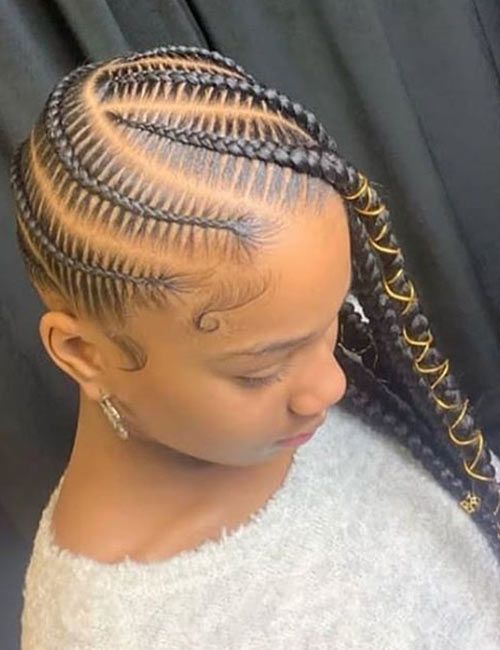 This is a classic lemonade cornrow braid style that is spaced relatively evenly. It looks beautiful, so you can try out this look if you want to look graceful.
30. Neat Protective Style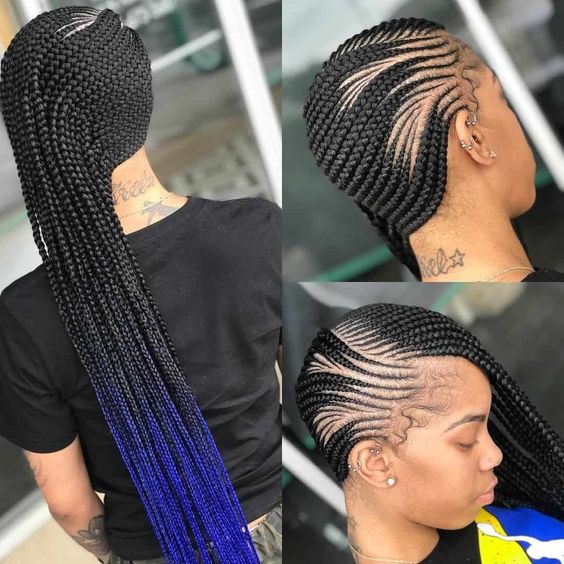 You can try this lemonade braid hairstyle if you do not like to show your scalp or the middle part of your hair. This is an ideal hairstyle if you want to create dense braids.
31. Fulani and Lemonade Braids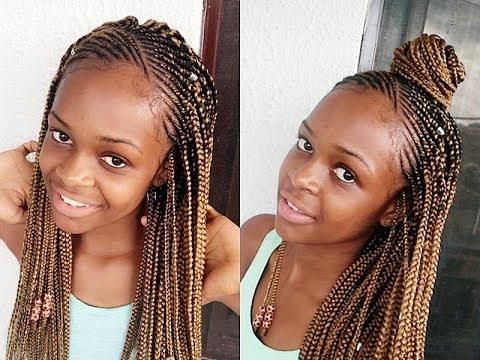 This is a fancy-looking cornrow lemonade braid that comes in various sizes. Generally, they flow to the right, but you can add some to the other side, creating a unique style.
32. Large Braids with Cuffs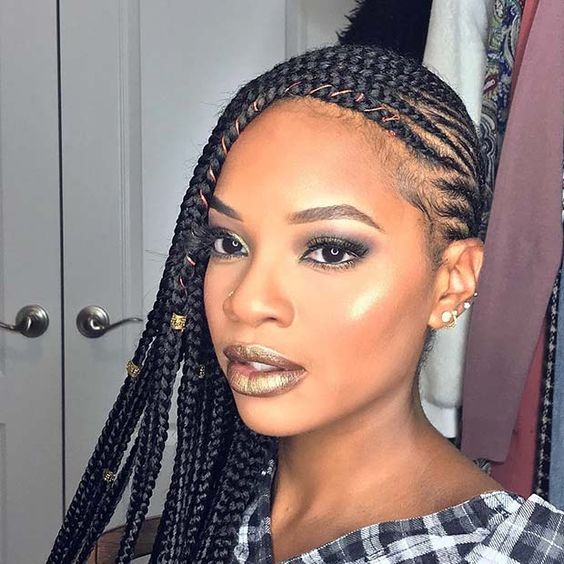 These are quite large lemonade braids suitable for women with thicker hair. Generally, most women try to weave it up with highlights and cuffs.
33. Teeny and Tiny Braids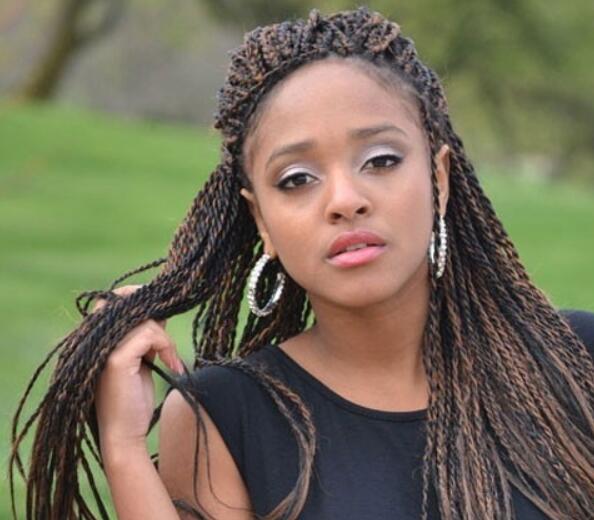 These are tiny lemonade braids as they generally start pretty small, even right from the scalp, which is wide.
34. Braided Look with Highlighted Braids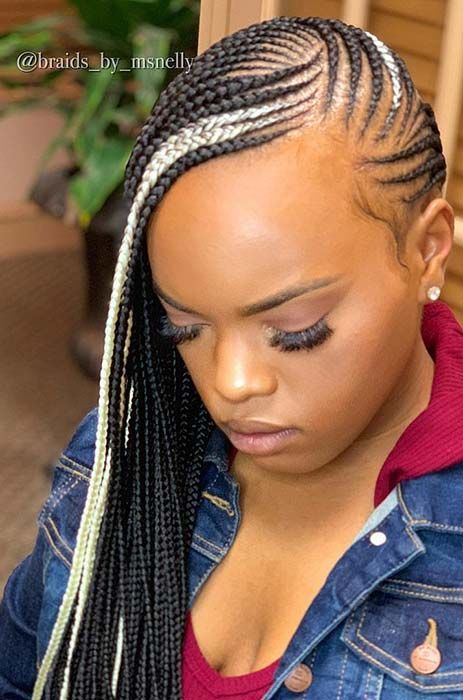 These are a type of medium-sized braids. If you are thinking about creating a niche look, you can try it, as it looks fantastic.
35. Blonde Braids with Dark Roots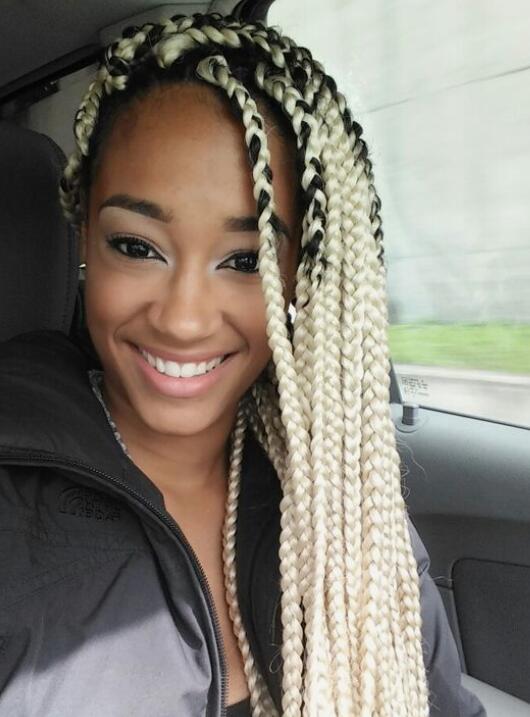 Most people might say they are not lemonade braids as they don't exactly look so. However, they are a bit bigger and thicker than other styles. Generally, in this case, the parting grows from the cornrows, which are parallel and come in an outer circle.
36. Lemonade Braids with Ends that are Blonde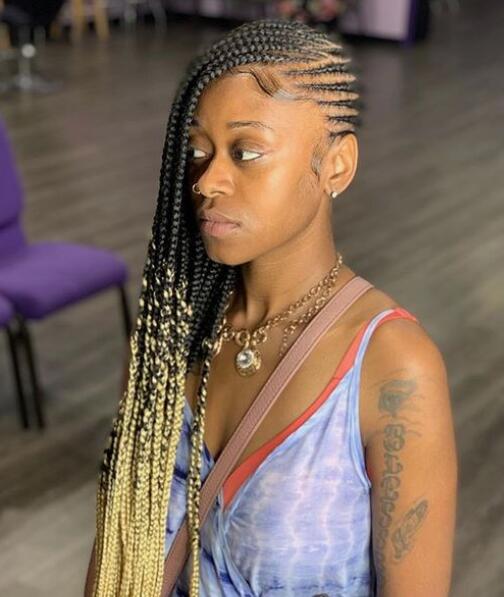 This type of lemonade braid looks fabulous when they are highlighted. Generally, they are placed all over and tied together into a low ponytail on the right side.
37. Brown and Blonde Braids
You can try this hairstyle if you want colored braids, as the lemonade braids generally come in shades like brown and blonde. The blonde shades insert between the brown braids look fantastic and gorgeous.
38. Bright Yellow Braids
This is an excellent style if you want to create a unique and bold statement. The color looks smart with the braids and would match any funky look.
39. Kick it Freestyle Braids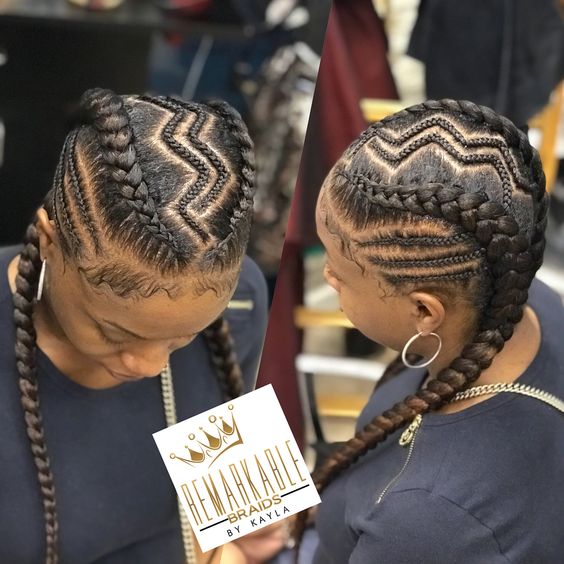 These larger lemonade braids generally start smaller and eventually move around the head. This is a unique hairstyle as it looks different for women of different ages.
40. The Shiny Lemon Braids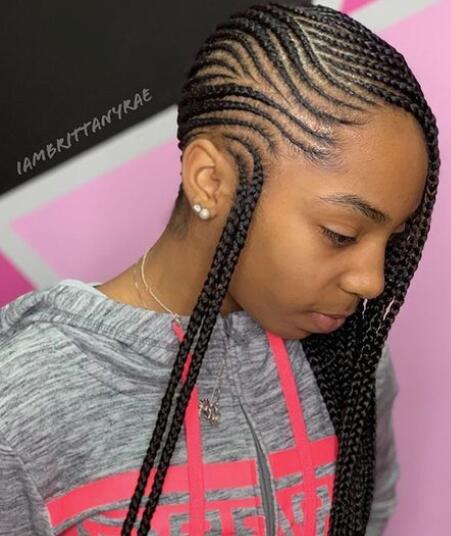 These are tiny braids that generally start from one side of the head. However, to break the monotony, some other braids begin from the head's opposite side. This creates a cool and dynamic look.
41. Bigger and the Better Side Braids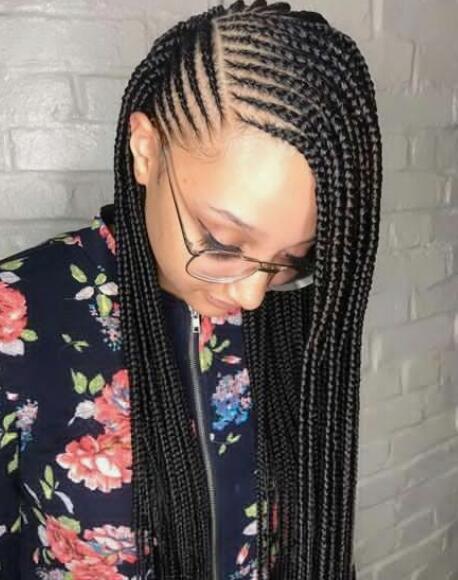 These are large lemonade braids that do not just stay in the shadow. They generally move to the side of the head so that the ends hang from the shoulder.
42. Lemonade Braids in a Swirly Know
Try this style if you want to look different and unique with cornrows. This creates a swirl effect around the head, matching up with a high bun.
43. Beaded Glory Braids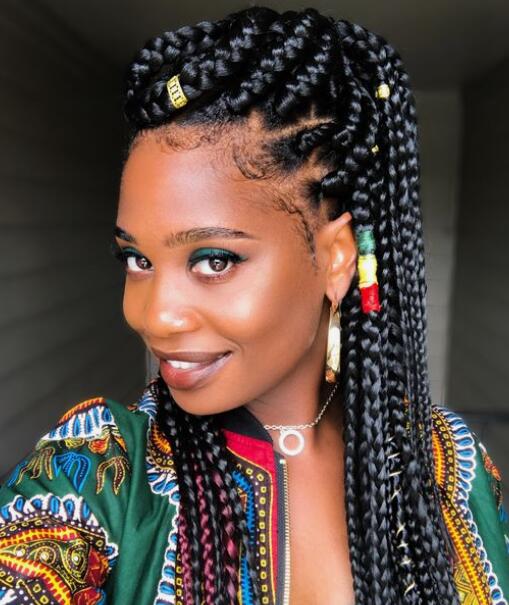 These lemonade braids are essentially chunky and run to the opposite sides. Generally, it runs down as a single braid on the opposite sides. In addition, beads are added to create an extra flair.
44. Feed-In Protective Lemonade Braids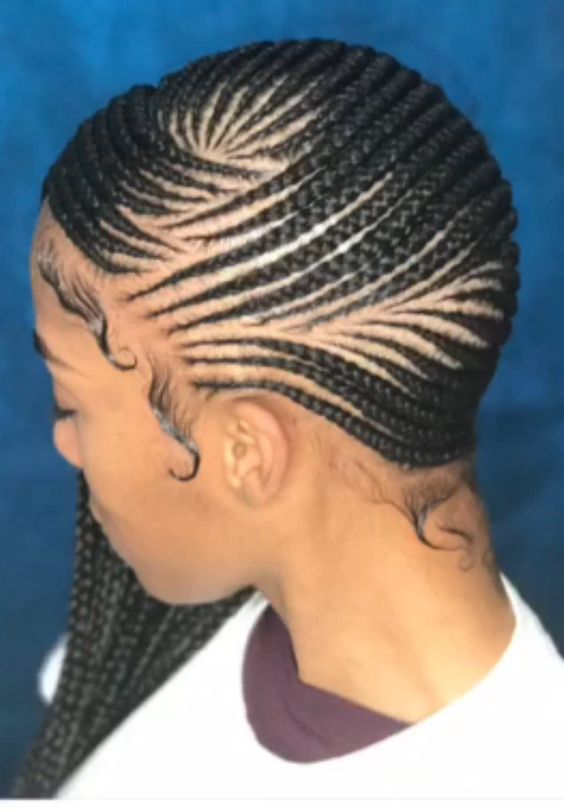 You can see that each braid starts from a different point in such a type of braid. Some curve up, others come across or down. This essentially creates a separation between two sections.
45. Lemonade Braids with Curls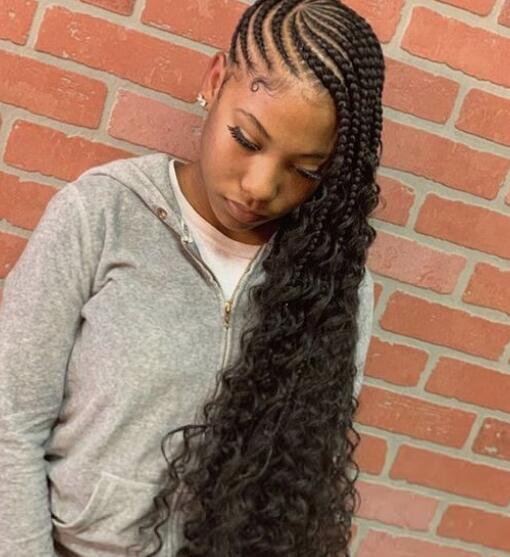 These braids make you feel like a goddess. These are cornrows that are hanging freely with curls. You can also wave your baby hairs in the end, to add an extra ounce of cuteness to this style.
46. Lemonade Braids with Bright Ends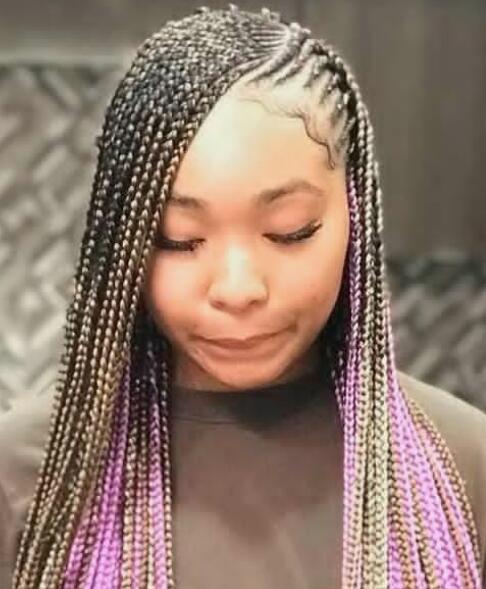 You can consult your hairstylist to add a funky color to your braids. Then, you can try to color your braids in the end. This makes your hair look gorgeous when you go for a low ponytail or a bun.
47. Hairstyle to the Left
You can let the cornrow braids be placed tightly in this type of braid. This generally creates smaller braids that can be left to hang over the shoulder.
48. Fancy Lemonade Braids Design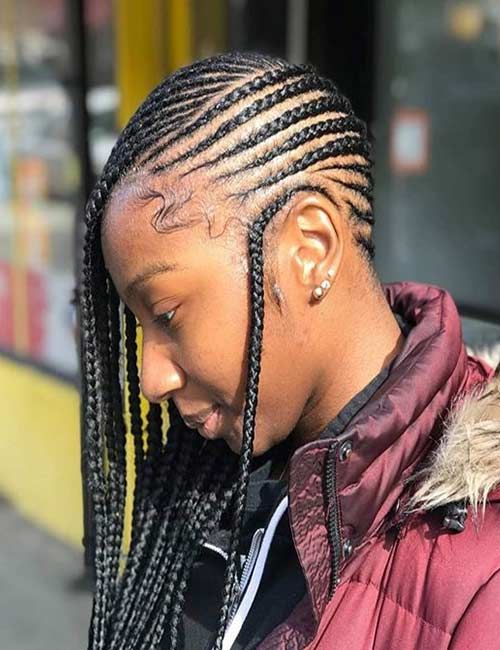 These are goddess braids that generally look great with various styles. The design in this hairstyle is detailed, and the braids look beautiful with the partings.
49. Long lemonade braids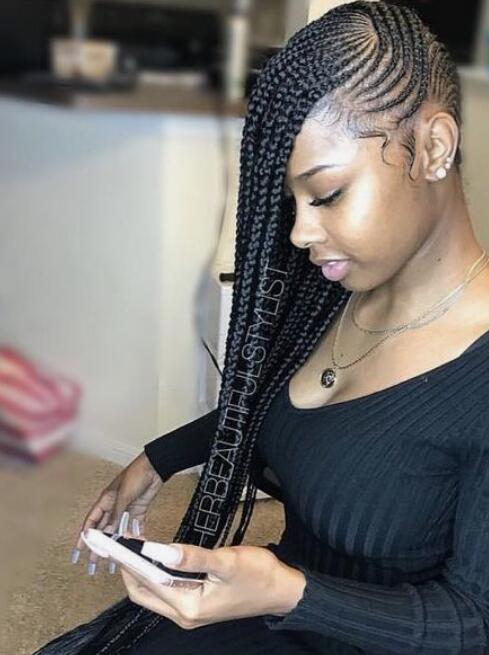 Often most of us remark by saying, "Perfection at every end." But, essentially, this hairstyle will make you look aesthetic and sharp.
50. Blonde Braids with Black Roots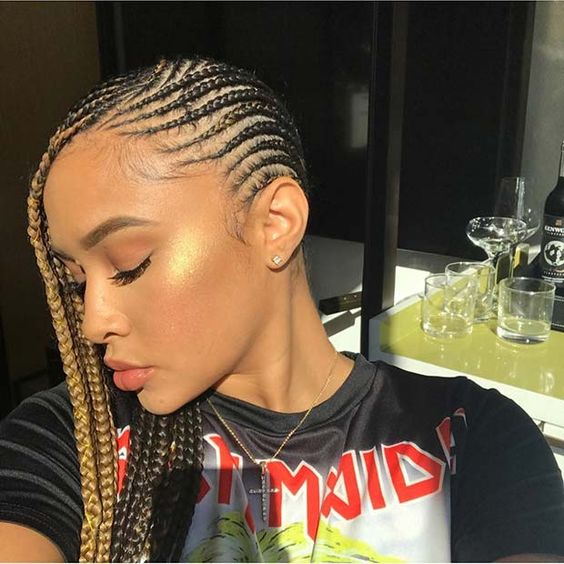 These detailed angled cornrows create a beautiful bend between the blonde and black colors. You can try this look if you want to change your existing braids.