A low taper fade hairstyle is the kind of taper haircut where the hair gets progressively shorter from the lower level, just above one's ears. There are four different kinds of low taper fade haircuts: neck fade, low skin fade, classics, and short, low fade.
As the hairstyle's name indicates, you'll need to start low on the head, slightly above your ears. Make your hair gradually shorter until it joins with the upper portion of your jawline. The fade will follow your hairline to the nape of your neck to keep everything in check.
Low taper fade is a very popular men's haircut because of its versatility. It can be worn in a variety of ways – from professional to casual. You can style it with gel, or let it air dry. It is a great option for all hair types and textures. However,this fade haircut work best with thick or coarse hair, as they will be harder to control with thinner hair. This article will discuss men's 55 trendy low taper fade haircuts in 2022.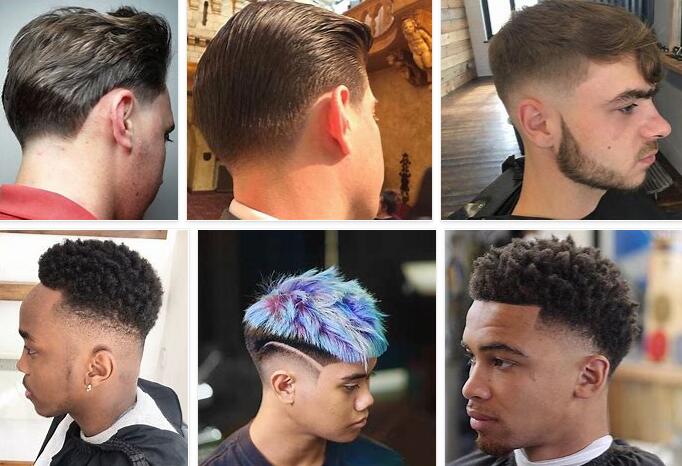 55 Trendy Low Taper Fade Haircuts for Men
Let us look at the 55 trendy lower taper fades in 2022.
1. Multi-Tone Highlights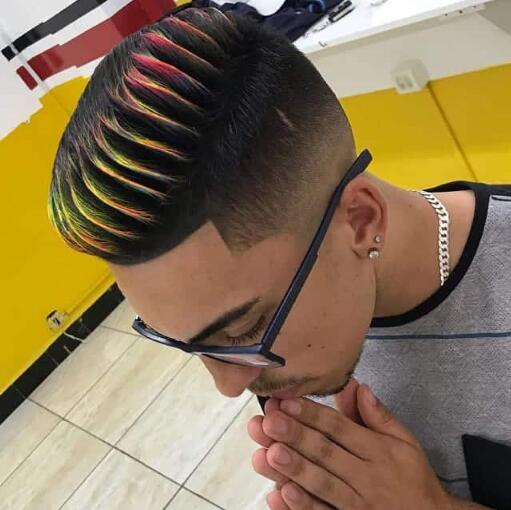 This vibrant haircut features a heavily heightened and gelled quiff and a low taper side fade. To give more detail to haircut symmetry, embellish the lining of the top hair using colorful multi-tone highlights of your choice.
2. Low Taper Fade with a Brushed Up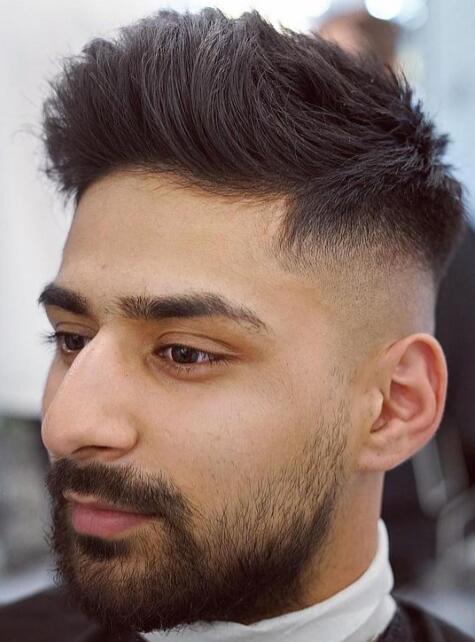 This haircut provides the ultimate combo of edgy, swanky, and modish personality features. If you have medium-length hair but do not know what to do with it, feel free to opt for this haircut and look tremendous.
To take the style further, style the front hair into a rounder shape by twisting it inward. That should award you a short quiff.
3. Short Mohawk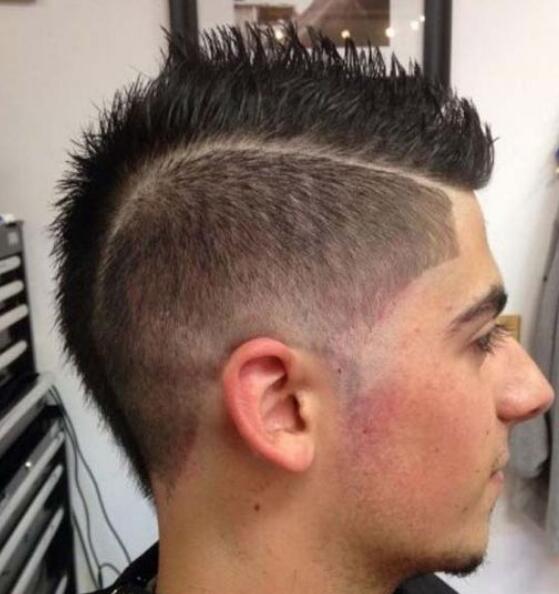 This short Mohawk is the perfect hairstyle for those looking for a less trendy and edgy hairstyle that retains some punk elements. The image above shows pretty flatteringly from the topside, but it starts getting pointed gradually as it reaches your neck's nape.
4. French Crop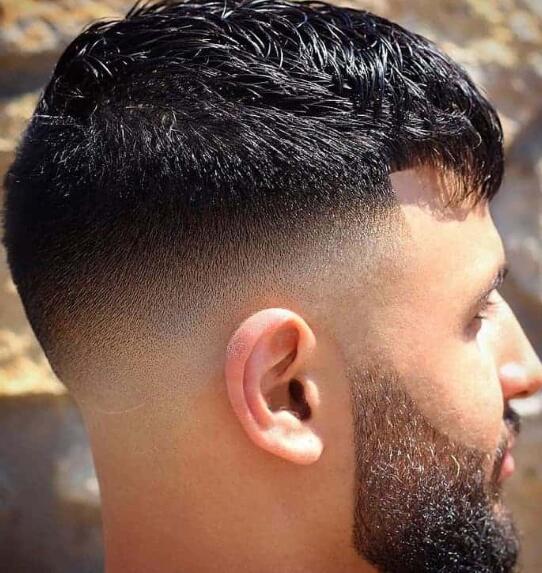 Are you looking for a hairstyle with a stylish, polished, and understated element to boost your personality and attitude? Take advantage of this intuitive hairstyle and maintain the freshness of your French crop.
5. Low Taper Fade and Tattoo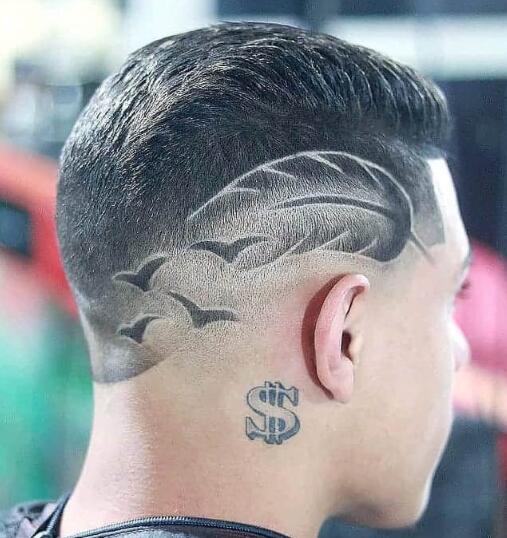 Would you like to make your fade a little bit more fascinating in a manner that ensures you attract everyone's attention wherever you go? If so, level up that fade game by incorporating a unique hair tattoo on one side of your head.
6. Low Taper Fade on Gray Hair
Do you think you're courageous enough to transform the shade of your natural hair color into a bold shade, such as the flashy gray tin showcased in the image above? Try it and top off the look with a groomed black beard. The two coupled together should create an alluring contrast.
7. Slick Back Haircut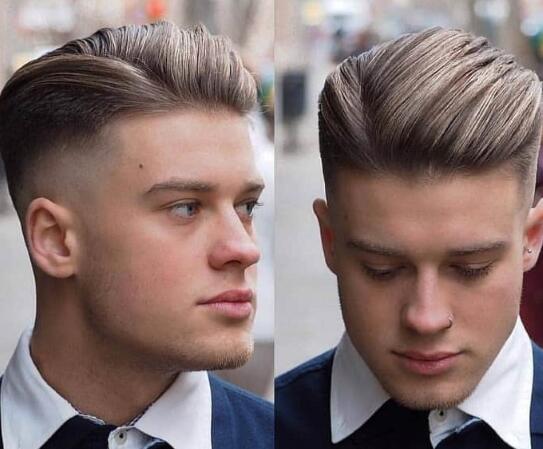 With this particular haircut, the top gets pushed back, but the fade cut also seems to have been pushed back a little bit. It appears long from the front but gets progressively shorter as it approaches the back.
8. Fresh Drop Fade Cut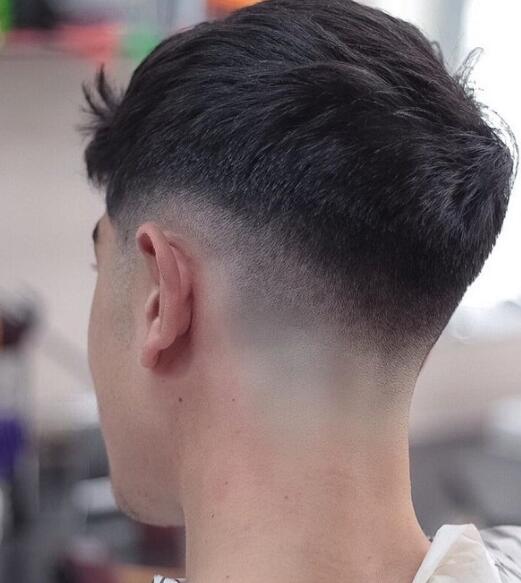 This drop fade cut for young men looks great with straight hair. The size and thickness of the hair don't matter. The fading begins at the temple and goes around the ears, then ends above the nape of the neck.
9. Faux Hawk Taper Fade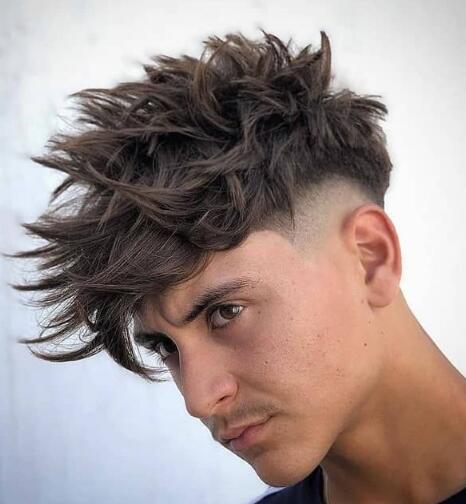 If you'd like to attain an edgy and sharp outlook for yourself, feel free to opt for a super edgy faux hawk jazzed up with a low taper cut fade. This hairstyle is ideal for individuals with thick textured hair. To achieve the spiky texture shown in the image, use your fingers and hold the hair into place using quality hair gel.
10. A Beard and Slick Back
This haircut can be effortlessly clubbed up with any hairstyle and look even more astonishing when executed with a little extra swag.
11. Low Taper Fade for Curls
This haircut has been designed explicitly for afro-textured top hair. It has been perfectly trimmed so that the hairline appears like a box shape. This hairstyle is effortless to maintain, and when coupled with a thick beard, it fully reflects genuine hipster vibes.
12. Low Taper Fade for Curlier Curls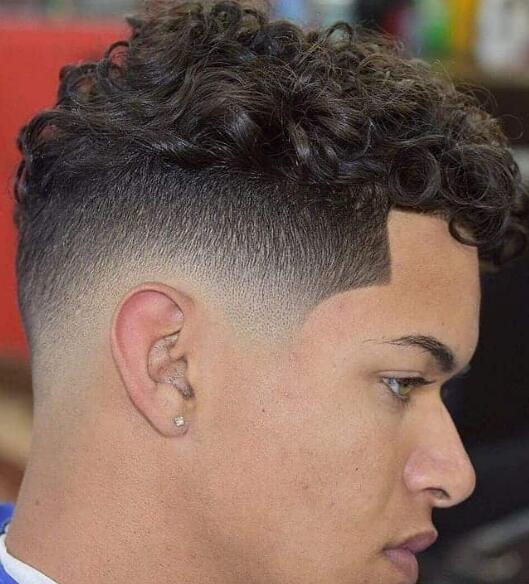 This is simply a variation of the hairstyle we just looked at. If you have super curly hair and would like it to get noticed more, this is the hairstyle you should go for. This haircut will keep your curls in a more-controlled structure and award more emphasis to the textured curls if well executed.
13. A Man Bun Taper Fade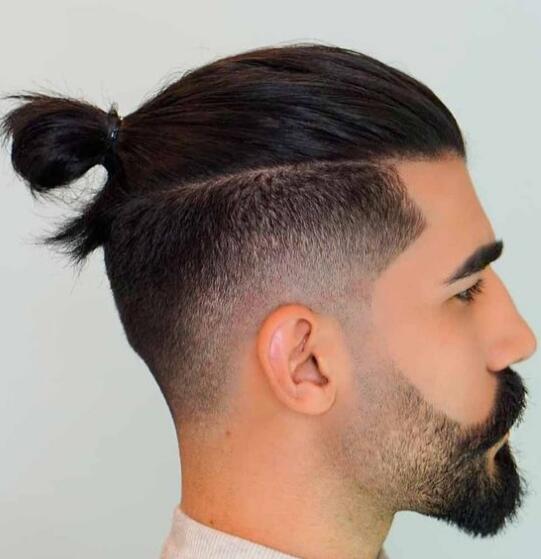 It's practically impossible to combine a fade and a man bun like the one above and not look trendily cool. Man Buns are one of the most renowned styling options worldwide, and how you take advantage of this combination to make your personality pop out.
14. Buzz Cut Taper Fade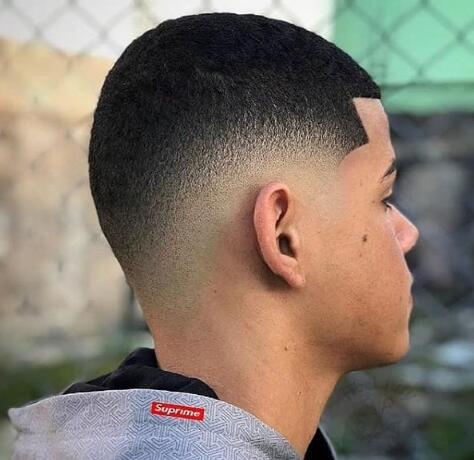 A simple buzz cut might not be the most exciting appearance, thanks to its flat and straightforward structure. This doesn't imply you cannot give the haircut an absolute refreshing update by pairing it up with a taper fade.
15. Comb Over
Low Taper

Haircut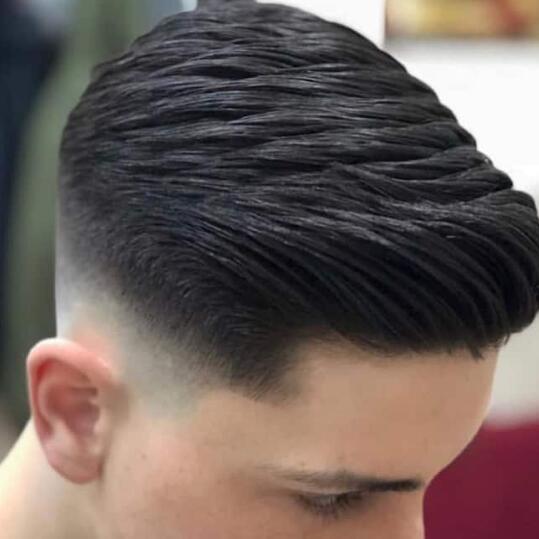 A nicely structured comb-over hairstyle with low taper fades on the sides and back looks graceful and classy on mature and young men.
16. Classy Transformation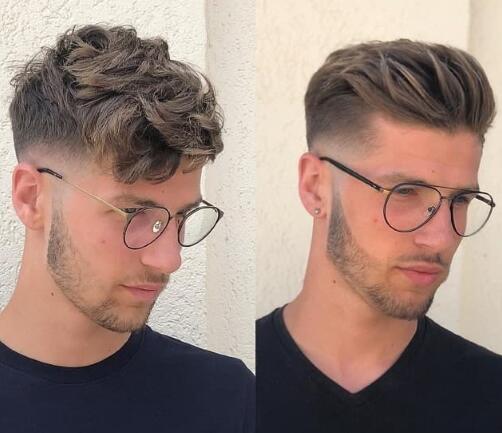 Why not get a haircut that can transform your rebellious look into a classy and graceful one. If you feel using any styling products could damage your hair, do not be afraid to go for the jagged textured top.
17. Textured Bangs Taper Fade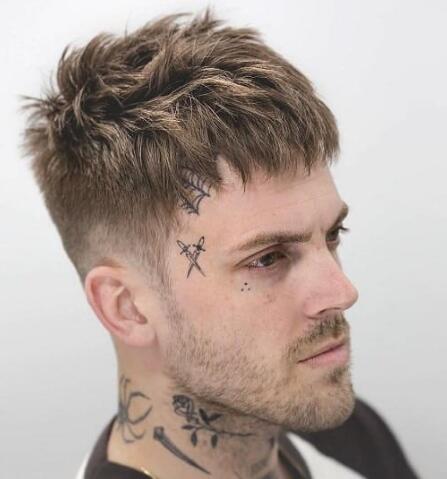 Would you like to flaunt your naturally thick locks? If yes, a textured front fringe and choppy spiky hair are all you need to get that bad boy personality. If you could incorporate a five o'clock shadow beard, that's even better, as it'll add an extra funkier element to the overall look.
18. Dreadlocks Taper Fade Hairstyle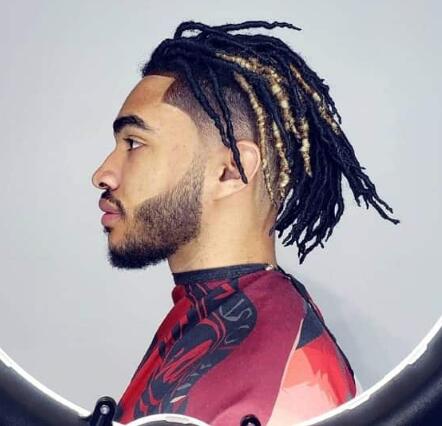 If you have dreadlocks, this is your chance to get as playful and crazy as you like. To complete the look, keep the dreads at the top longer and trim the hair at the back shorter to resemble an undercut.
19. Creative Low Taper Fade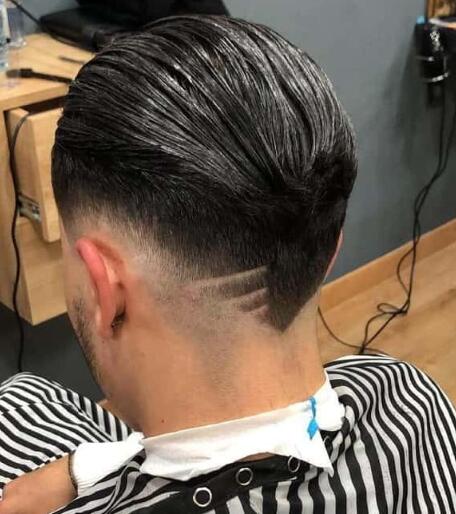 This V-shaped fade haircut for men can be easily attained by gradually fading the sides, turning them back into a V-shape by neatly trimming the neckline, and leaving the hair on top long and thick.
20. 360 Waves
Designed to give black men a suave and manageable appearance, this 360 waves haircut is a flatter version of afro's kinky hair curls. Feel free to fade the temples, the hair at the neck's nape, and sideburns if you'd like to keep the hairstyle on the slightly sharper side.
21. Pompadour Taper Fade Hairstyle
This stylish pompadour hairstyle has been styled using taper faded sides and big voluminous hair on top. Fade your sideburns and connect the fade with your entire beard for an uber-cool look.
22. Low Taper Fade Above the Ears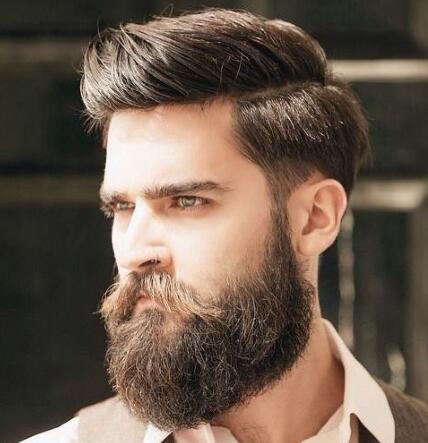 This haircut is easy to attain since only the section above the gentleman's ears is cut noticeably shorter than the hair on the sides.
23. Low Taper Fade With a Full Beard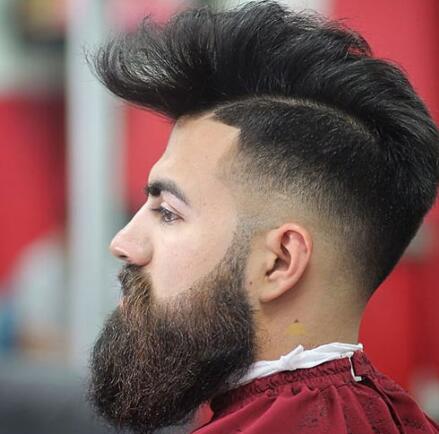 If you'd love to make a remarkable statement with your hairstyle, consider going ahead and playing around with the contrast as much as possible. As a great example, leave the hair on the topside a few inches longer to create an appearance of a Mohawk. The full beard will deliver a more manly appearance.
24. Fade Highlighting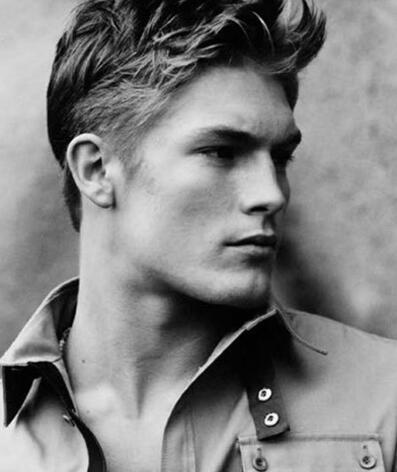 This unique haircut does not just involve cutting your hair. It also creates contrast by highlighting. To complete the look, dye the sides a color lighter than the one on the back and the top.
25. Low Taper Fade Cuts
This fade haircut keeps your hair short on the sides and the back of your head. Add a fashionable line that drops down your hair to bring a different style and improve the general look.
26. Very Low Taper Fade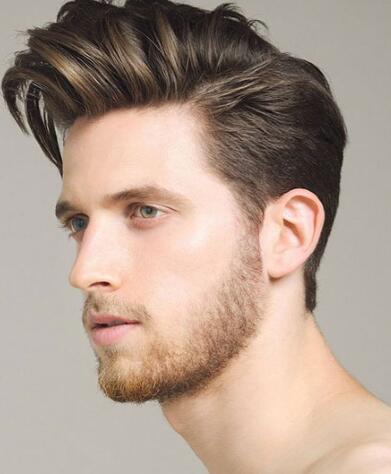 This extreme fade requires lots of work but will look highly fashionable if you leave the top part long. You could also style the hair on top into a comb-over or spikes to further things.
27. Scissor Low Taper Fade
This scissor fade haircut is magnificent, thanks to how it's made. While this hairstyle requires a little more effort to maintain and is harder to accomplish, you can rest assured it'll create an overall exciting look and make it appear more stylish.
28. Mohawk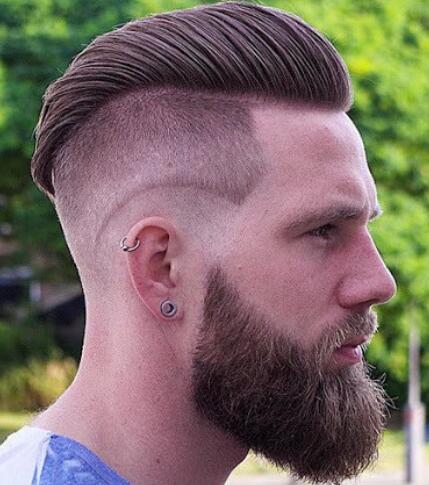 Mohawk is one of the boldest hairstyles most gentlemen aren't ready to go for. Fade the hair on the sides to make the overall look more stylish.
29. Low Taper Fade with Short Beard
Like most fade hairstyles, these haircuts look excellent when coupled with beards. The shift from a trimmed line on the bottom and thick hair on top to facial hair create a fantastic impression.
30. The Simple the Better
Gentlemen favor this classic fade haircut with curly, unruly, or thick hair. The hair around the head is kept to the same length, and the only shaved region is a couple of inches above the ears.
31. A Side Part Taper Haircut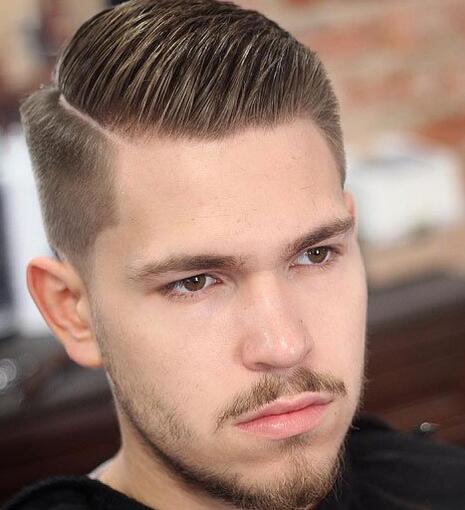 Would you like to look great even immediately after getting out of bed? If yes, this fade haircut and a side part could be the haircut variation you're looking for.
32. Curved Top Taper Haircut
Slight curves on top of an afro look then completed with a fade will look fantastic if you have a round face. It makes you look sharper.
33. Messy Curls Taper Fade
Are you having trouble maintaining your long hair? This is the hairstyle variation you should go for. It's surprising how astonishingly excellent a low tapered fade on a head full of dyed messy curls will look. It awards one an extremely artistic look.
34. Twists Hair with Low Taper Fade
Are you scouring the internet trying to find something modern and cool? I think this creative option could be an excellent fit for you. Change your general look by having small afro twists and combining them with a taper fade.
35. Crew Cut with Faded Sides
This short tapered hair with faded sides is a must-try look for all nerds and geeks. It could be a great option if you love to stay low-key with your haircuts.
36. Medium Quiff Taper Fade
This hairstyle is quite popular among teenagers, and for a good reason. The style will look perfect for both professional and casual events.
37. Caesar Cut
The Caesar cut is one of the most fantastic trending hairstyles. The look will better suit young artists and teenagers who intend to do something unique.
38. Low Fade with Comb Over
An adequately styled backcombed hairstyle will look great on anyone. One could add a design on the back or sides to make it unique.
39. Hard Part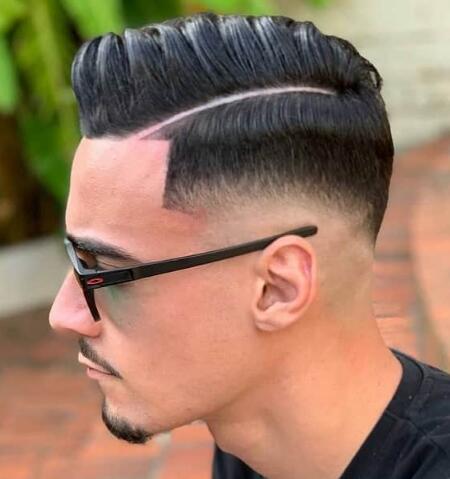 A hard part would be a perfect option for those with medium-length hair.
40. Colored Shag Hairstyle
Do you have long, silky hair and wouldn't mind doing something slightly unorthodox to achieve a hairstyle that helps you stand out wherever you go? If yes, a colored shag hairstyle like the one in the image above could do wonders.
41. Patterned Braids
Have this fabulous patterned braid with a tapered low fade for your next haircut if you are fond of braids.
42. Spiky Low Taper Fade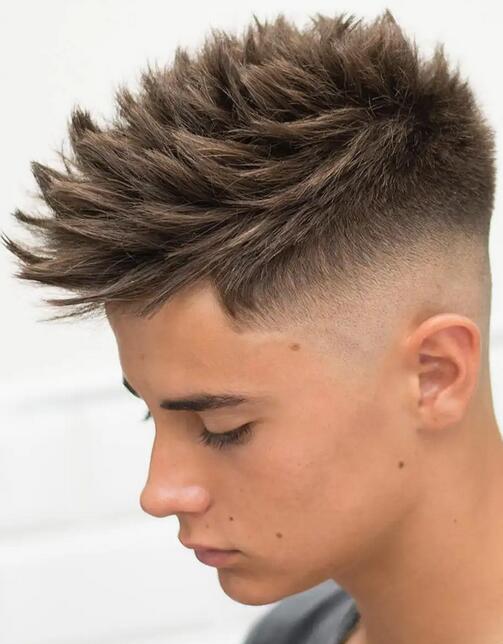 43. Wavy low taper fade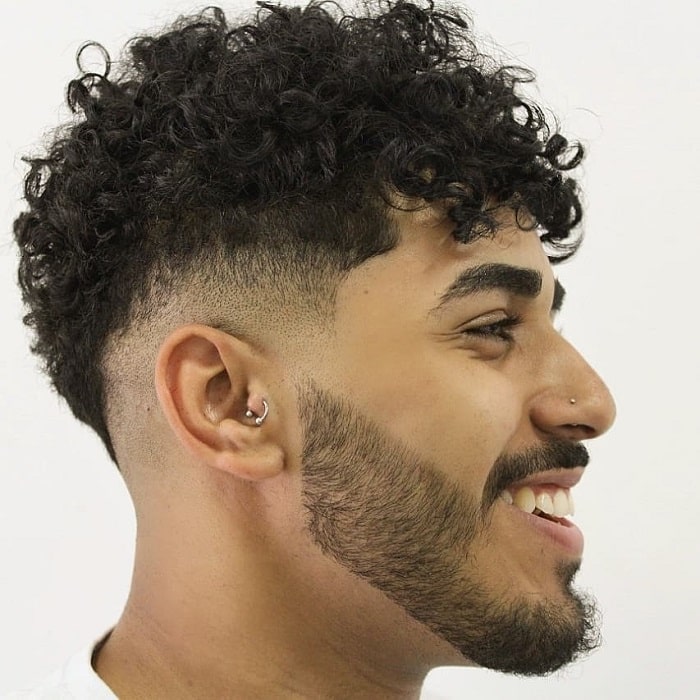 44. Modern low taper fade with beard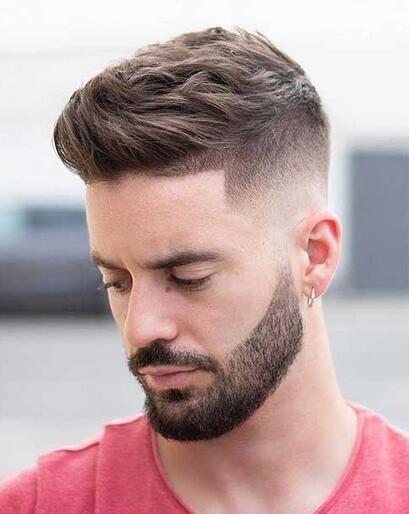 45. Long top taper fade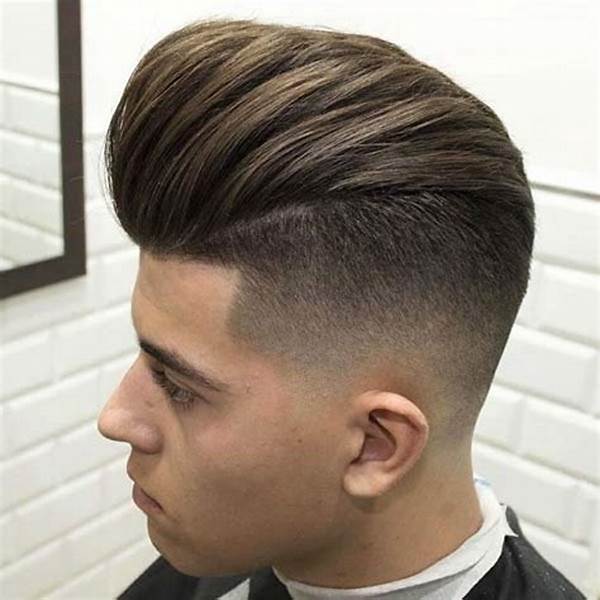 46. Classic Medium Taper Fade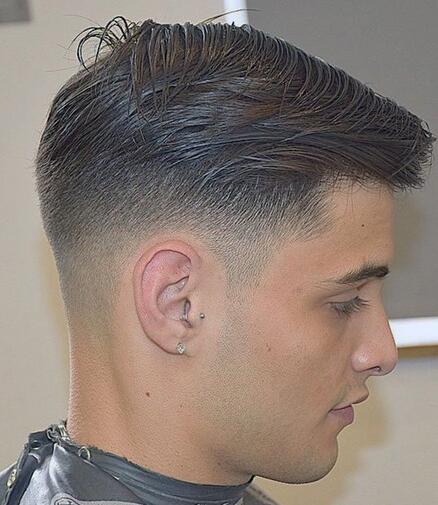 47. Low taper fade with surgical line
48. Spiky Boy Taper Fade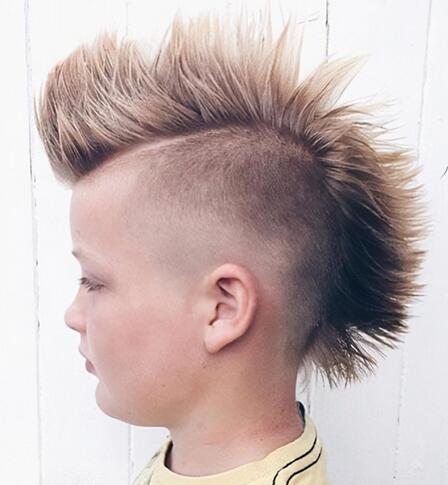 49. Messy fringe low taper fade
50. Curly Taper Fade
51. Short Taper Fade With Beard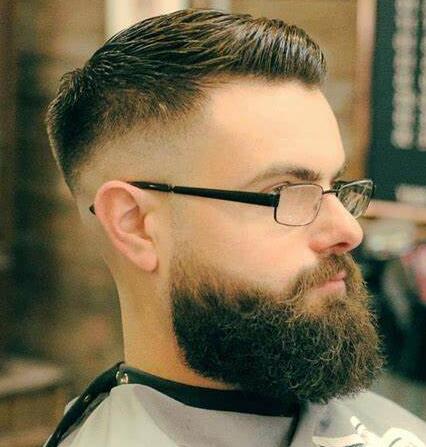 52. Colorful Taper Fade Haircut
53. Long Fringe Taper Fade
54. Low Taper Fade With Glasses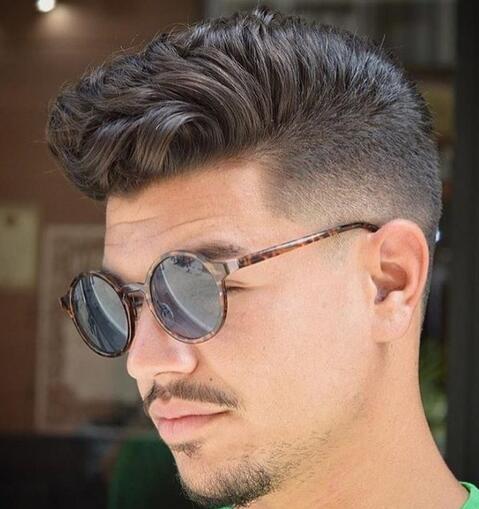 55. Blunt Cut Low Taper Fade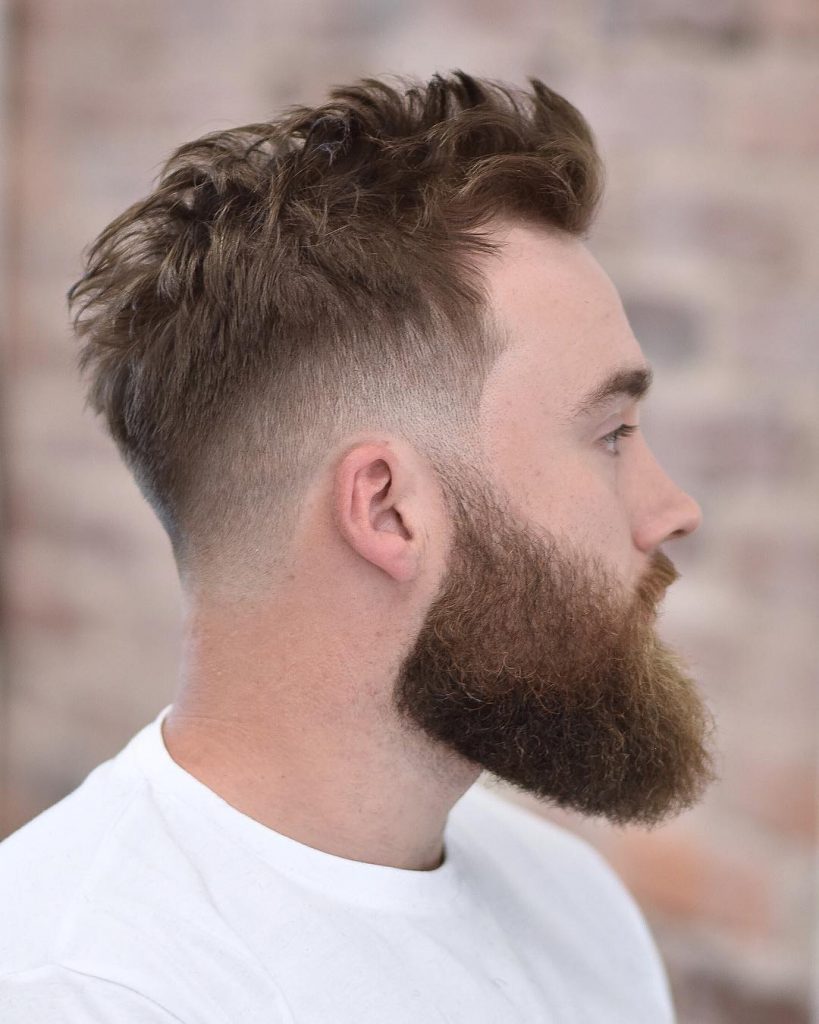 Is taper and low fade the same?
The answer is 'No'. Standard fades range from 2 inches to 4 inches in length. Low fades are a bit shorter than standard fades and tapering fades. Low fades can range from 1/4 inch to 2 inches in length. They are a good option for men who want a shorter cut but don't want to go all the way to a buzz cut.
Tapers are a good option for men who want a long cut but don't want to go all the way to a buzz cut. Tapers range from 4 inches to 6 inches in length. They are a good option for men who want a stylish cut that can be styled in a variety of ways.