Life doesn't end at 60. For most people, it probably just began. It could be a time to try new things, look younger, and do much more if you're probably tired of repeating the old ones repeatedly. But there's always something new that could be discovered from the old only if you're ready to explore. So today, I implore you to take a quick tour with me as we look at medium-shaggy styles for women over 60.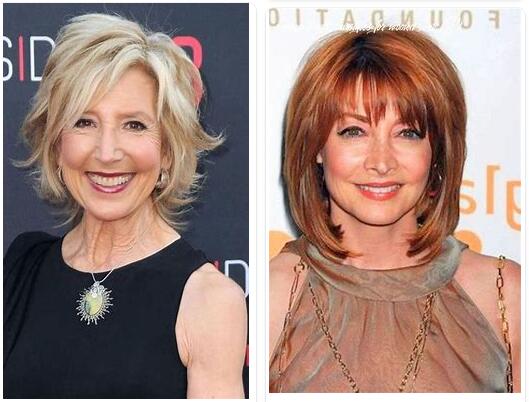 What Is a Medium Shaggy Hairstyle?
The medium shaggy hairstyle is a messy haircut whose length varies from below the earlobes to somewhere around the shoulder.
The hair is usually cut in straight or curved layers, properly framing the face and enabling bouncy and light-feel hair. It combines volume and texture to give the hair a thicker and fuller look.
This hairstyle cannot be complete without the presence of bangs/fringe that helps to spice the messy haircut and transform your look. In addition, this style is easier for most people in their 60s or older because it's shorter and makes them look younger (the bangs and hair layers help hide wrinkles).
How To Choose a Medium Shaggy Hairstyle for Over 60
When choosing a style, especially for the older ones, there might be speculations because the hair is thinner than it used to be.
Before choosing a style, the two primary things to consider are hair texture and face shape. Other factors like social life, type of work (if still in the working class), and other personal preferences will determine the perfect hairstyle.
Types of Medium Shaggy Hairstyles That Look Good on Over 60
There are several types of medium-shaggy hairstyles for those over 60, but I'll give you a few. Below is a list of 5 categories of shaggy hairstyles that'll look perfect on women over 60.
1. Grey Curl Shaggy Style
Source: PINTEREST
This shaggy hairstyle allows you to flaunt your grey hair and curls. You don't have to worry about how much it will cost you because you'll be using your natural hair color, and this will save you from the additional cost that comes with hair dying. If you're over 60, this hairstyle will look great on you.
2. Rachel Green's Shaggy Hairstyle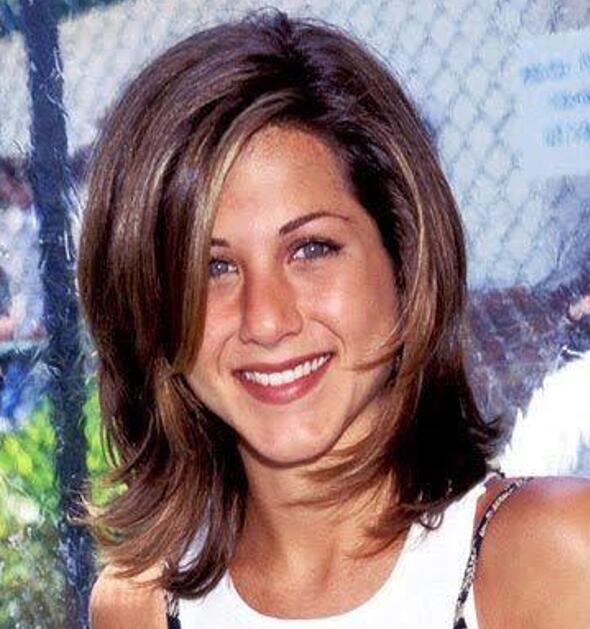 Source: PINTEREST
Rachel Green's hairstyle, inspired by Rachel from the American movie "sitcom Friends," is a soft and elegant hairstyle that anyone (including those over 60) with mid-length hair can try.
This hairstyle is usually combined with lighter tones, which helps to compliment the contrast of your face in these tones.
3. Shoulder-Length Shaggy Balayage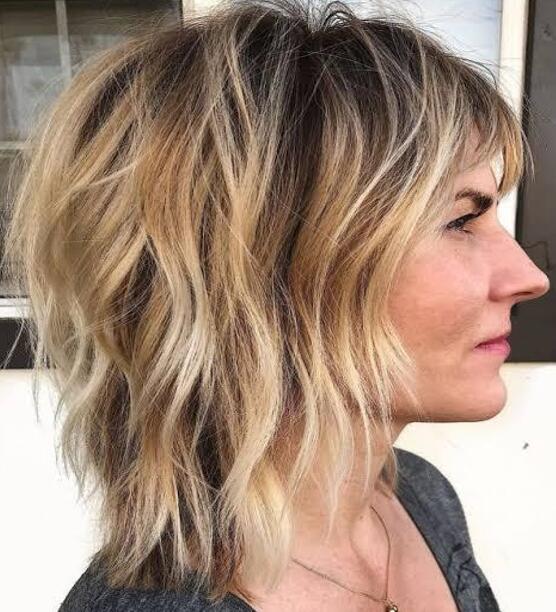 Source: PINTEREST
Applying the balayage technique to your shoulder-length shaggy hair gives the hair color a brighter look, helps to cover up your gray hair, and makes you stand out.
Ask your stylist to add the feathered Layers to your balayage for a more color-refined look.
4. Grey Razored Shag With Black Roots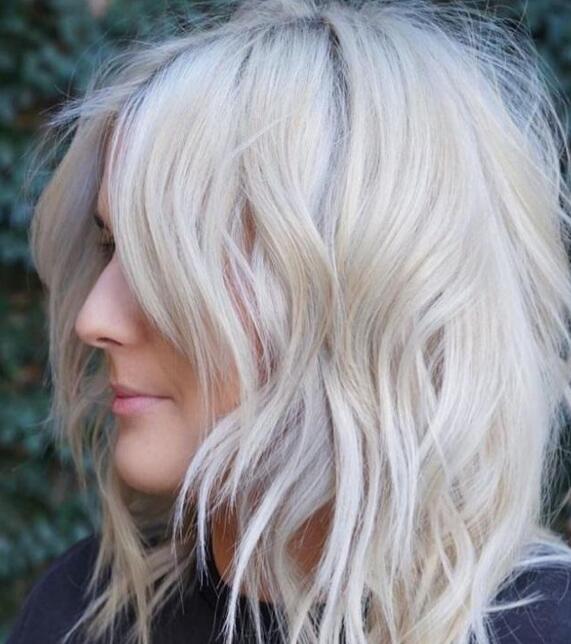 Source: PINTEREST
A razored cut results in fluffy, spiky shaggy hair that goes well with your grey-colored hair. A tint of black at the roots will make you love your shag the more!
5. Messy Shaggy Hairstyle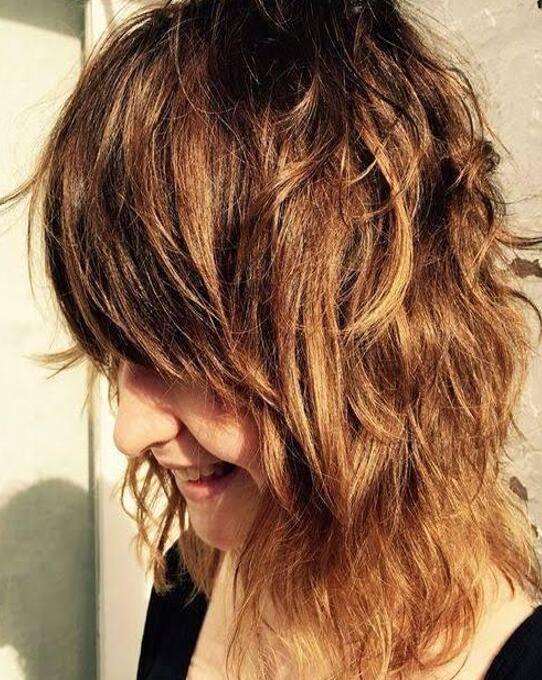 Source: PINTEREST
With any color, you can rock the messy shaggy hairstyle with straight or Curly bangs to frame your face correctly.
20 Best Medium Shaggy Hairstyles That'll Look Good for Over 60
Shaggy hairstyles always look good on women over 60, making them chic, elegant, and younger. The hairstyle always has a way of combining volume, texture, layers, and bangs to give a beautiful, messy shag that looks perfect on them.
However, because of the difference in face shape and hair texture, not all hairstyles would look good on one person. That's why I made a list of 20 medium-shaggy hairstyles people over 60 can choose.
1. Shaggy Bob With Bangs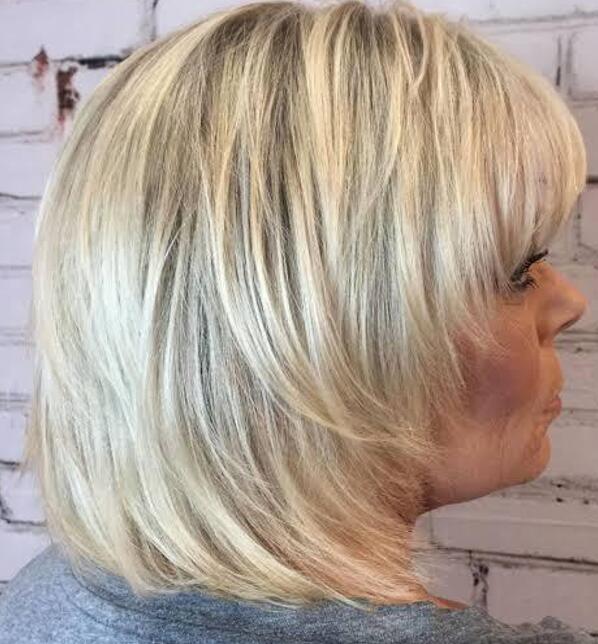 Source: PINTEREST
This shaggy hairstyle is characterized by choppy layers of hair and a textured fringe that goes well with any facial features. It is a low-maintenance style that requires a fresh cut after eight weeks and can be worn out for any occasion.
This would be perfect for women over 60 or younger who have straight hair and do not want to be bothered by hair care. You don't want to grow your shag past your shoulders, or the hairstyle will grow out of place.
2. Feathered Shag With Short Bangs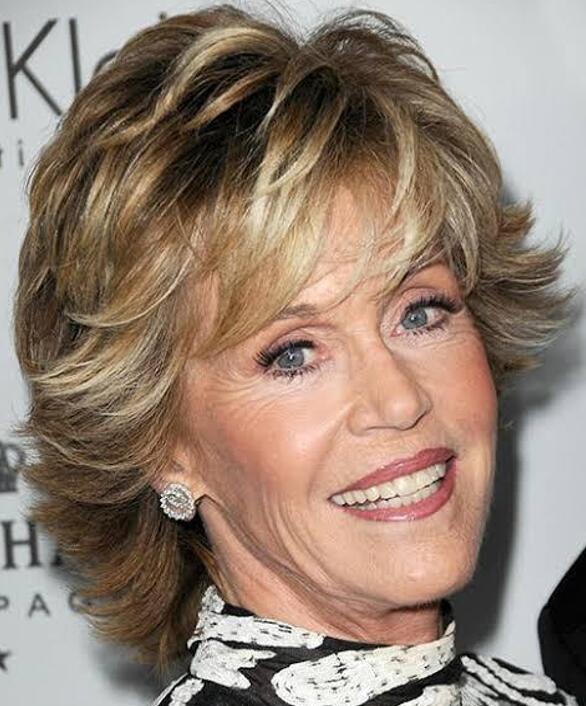 Source: Jane Fonda
This hairstyle consists of feathered layers and short bangs just slightly above the eyebrows. The feathered shag with short bangs makes you stand out in the crowd, gives you a confident/bold look, and makes your facial features well-defined. You can try this haircut with colors that go with your skin for more features.
3. Shaggy Mullet Hairstyle For Women over 60
Source: PINTEREST
The shaggy mullet, also called the "shullet," is a highly recommended style for people with curly hair, and it goes well with all facial features. We have different types of shullet so before getting your hair done, tell your stylist that you want a mullet haircut that'll go well with hair texture.
This style can be done on short or long hair for women over 60 or younger. Ask your stylist to add colors that'll spice up the look.
4. Chin-Length Shaggy Haircut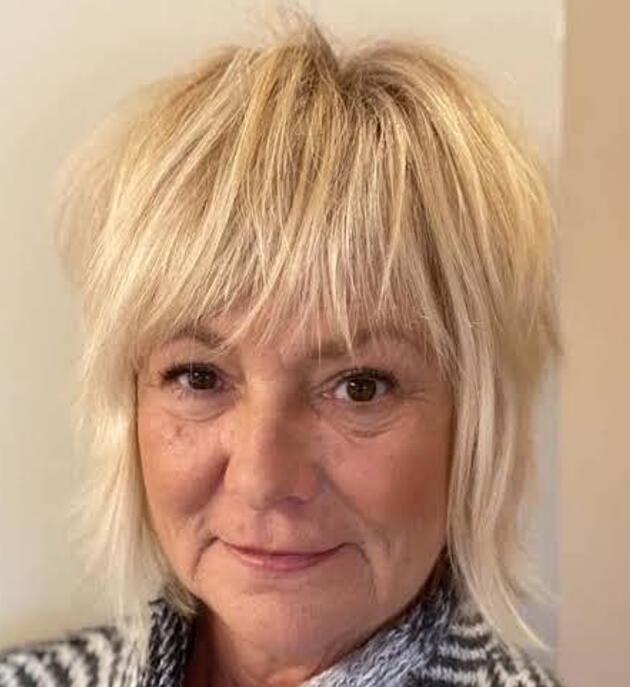 Instagram: SUZYGRIFA
Your layered hair stops at chin length, and there's also room for little bangs hanging around the forehead. This is one of the best styles to recommend for women over 60.
5. Soft Shaggy Layers With Curtain Bangs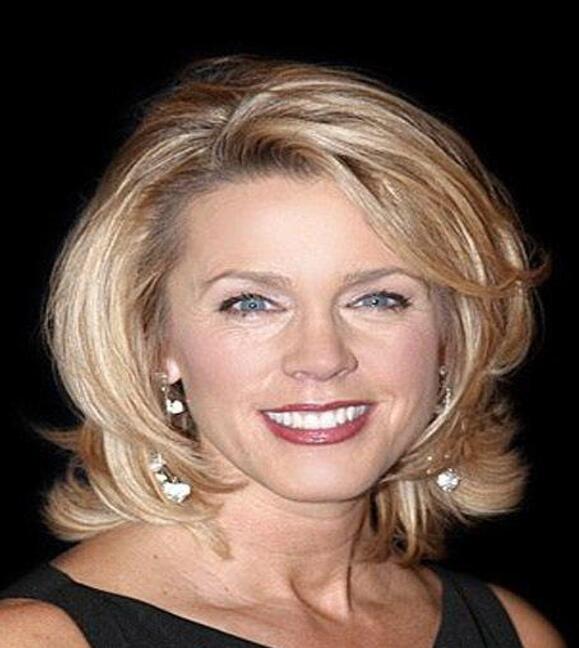 Source: PINTEREST
A short layered shaggy bob with curtain bangs is best for those with natural curls and texture. It consists of heavy front bangs and hair layers of cheekbone length. It is an elegant classic hairstyle for those over 60 who want to try a shaggy haircut.
6. Curly Shag Hairstyle For Women over 60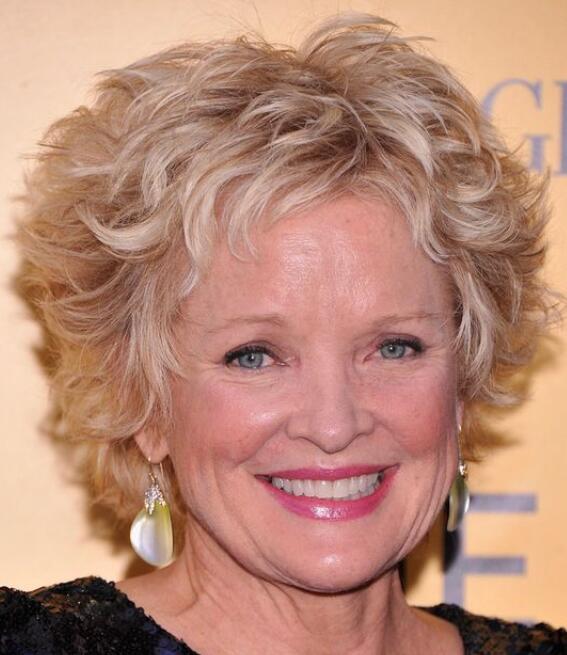 Source: PINTEREST
Whether you have a short or medium hair length, choosing a Curly shaggy hairstyle brings back the old youthful look. For women over 60, this haircut Is easy to style and maintain and goes well with any occasion.
7. Medium Hair Length Shag With Fluffy Bangs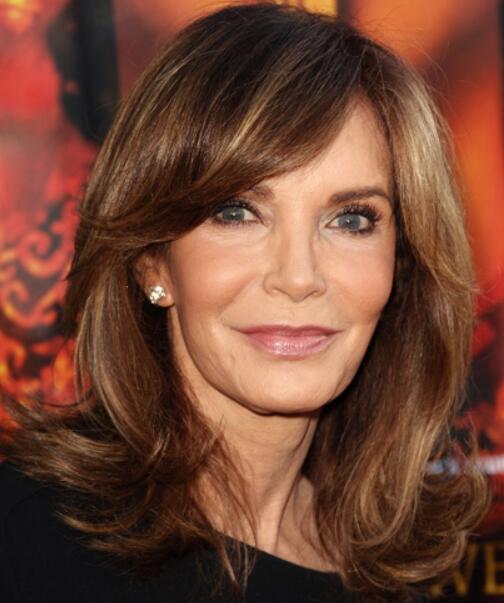 Source: glamour
Another hairstyle that goes well with people over 60 is the medium-length shag with fluffy bangs, characterized by longer fluffy bangs and an edgy texture. It is a low-maintenance style and requires a cut after 3 to 6 months. Feel free to freestyle with any color you want and rock your shag to the world
8. Mid-Length Straight Shag With Bangs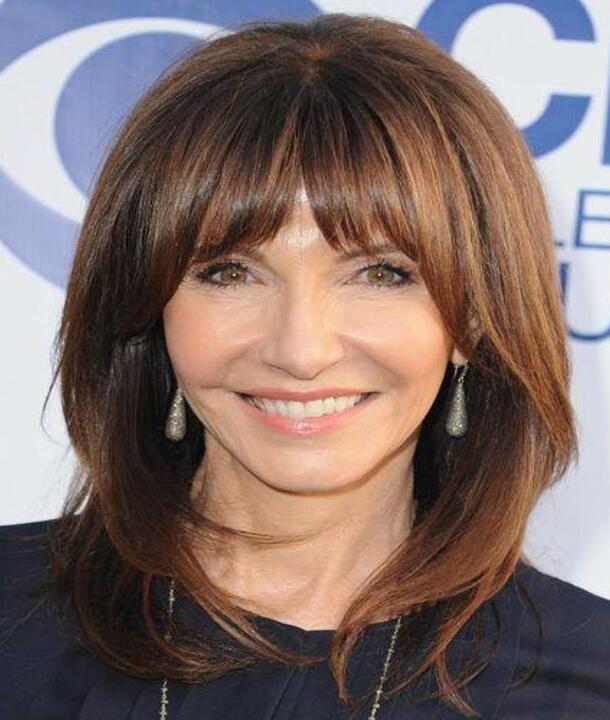 Source: PINTEREST
If you have straight hair with length past your shoulders and ask your stylist to give you layered cuts at the sides of your hair with the front hair trimmed to form cute bangs. To retain this hairstyle, give your hair a trim every eight weeks. This hairstyle gives back a woman over 60 her youthful look.
9. Shaggy Bun For Women over 60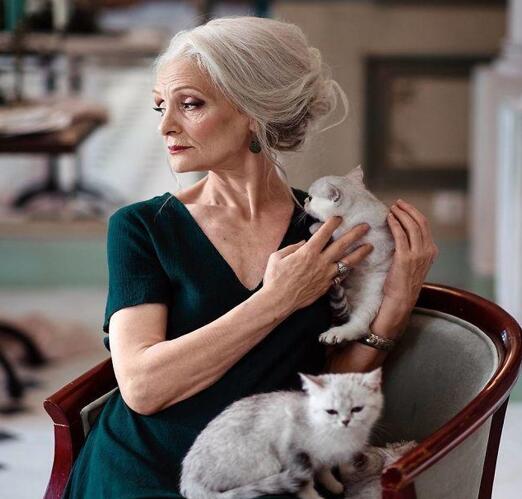 Source: PINTEREST
The shaggy bun is a style for those with medium hair length. It is perfect for all formal and semi-formal occasions like weddings, dates, conferences, etc.
Tie your shaggy medium hair in a low bun and let your beautiful hair do its job! Everyone will adore the gracious look that the shaggy bun puts on your face.
10. Beach Waves Shaggy Hairstyle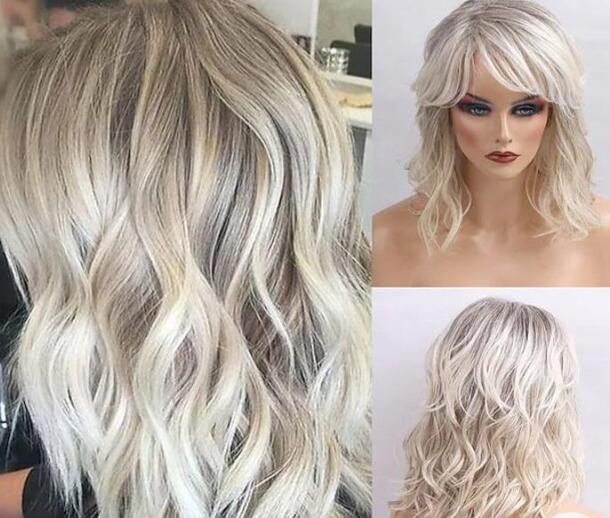 Source: PINTEREST
Without going to the beach, you can still get your hair to look like one. Get to your stylist and ask for a beach wave-cut or get to do it yourself.
The technique is to leave a few inches of your ends out when curling, and you're done. You can wear it at work, church, or anywhere you want. Give your hair a little tint of brown or any color that suits you, and you're good to go. The style is perfect for medium, long and short hair.
11. Salt and Pepper Shaggy Hairstyle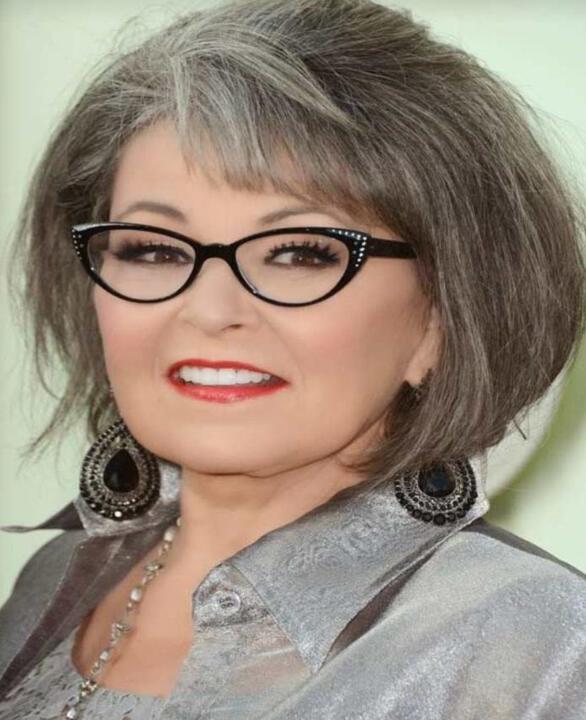 Source: PINTEREST
Your shag hairstyles don't have to be boring; they can be done the salt-and-pepper way.
The salt and pepper hairstyle is a mixture of 3 colors; black, silver, and grey. These colors will make you look attractive and younger. Add a little mouse for more shiny and textured hair.
12. Shoulder Length Shaggy Hairstyle with Bangs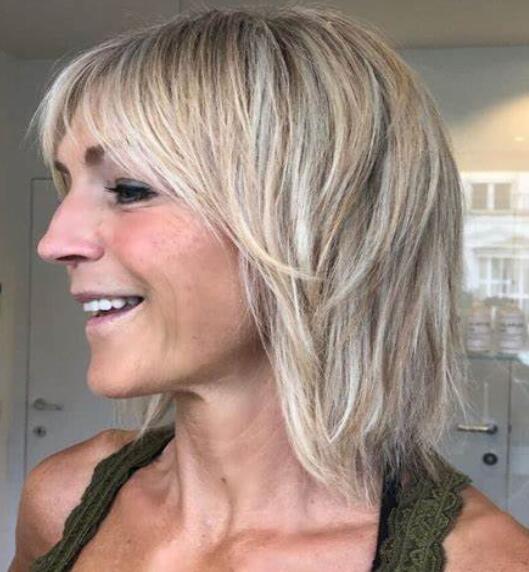 Source: PINTEREST
A shoulder-length layered hair with Bangs a little above your eyebrows. It is another shaggy hairstyle that goes perfectly on women over 60. Make sure to trim regularly to keep up with this hairstyle.
13. Spiral Shaggy Hairstyle For Women over 60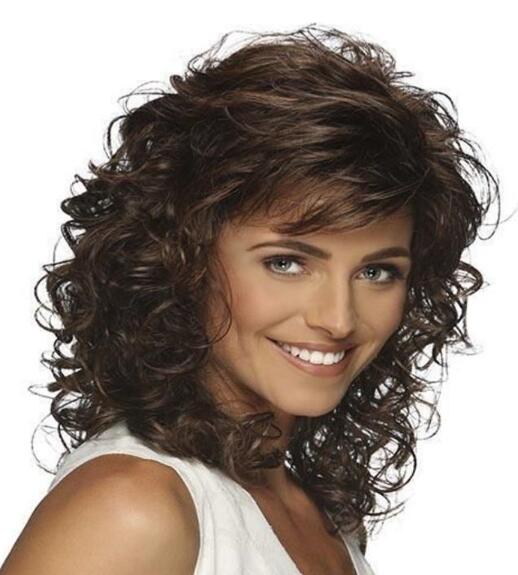 Source: PINTEREST
This hairstyle can be recommended to those who have thick natural curls. Those with Curly hair usually find it a little challenging to maintain their curls because it quickly gets dry and is more prone to breakage than those with straight hair. Still, with the shaggy spiral haircut, the hair becomes easier to maintain.
The bouncy curls are the highlight of this style. Wear your shaggy curls with whatever colors fits your face and skin.
14. Textured Shaggy Hair With Straight Bangs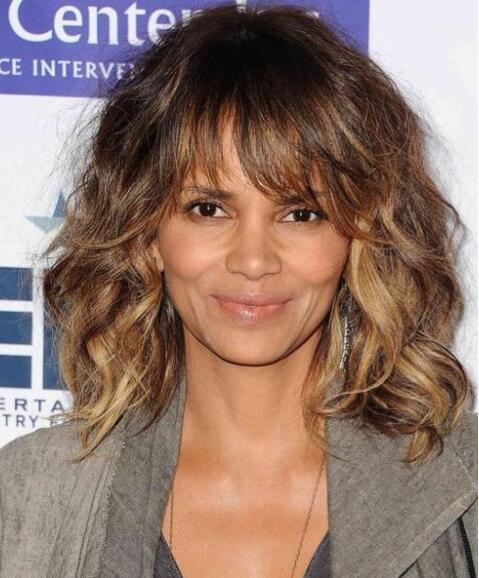 Source: PINTEREST
It consists of textured wavy layered hair and straight bangs that cover the forehead. It is a low-maintenance style that is perfect for any occasion.
15. Shaggy Haircut with Side Parting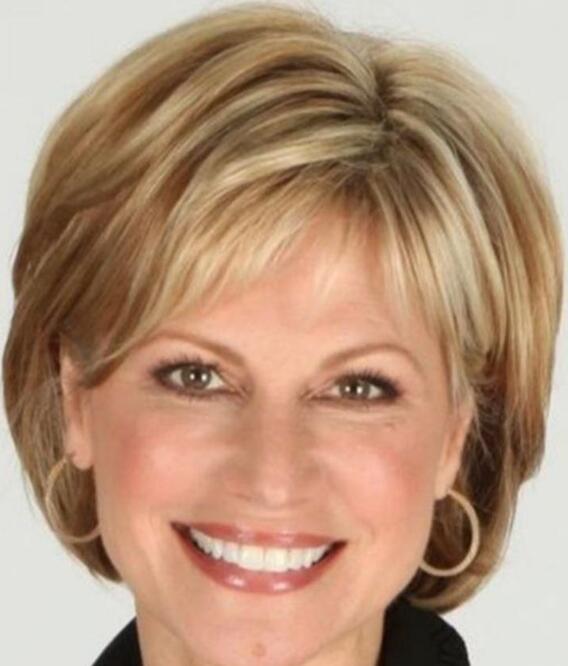 Source: PINTEREST
A medium shaggy haircut parting at the side of your wavy layered shag haircut enhances your look. Apply texturizing cream to your wet hair to improve your layered wave. You can add a tint of any color that compliments your skin and other facial features.
16. Collar Bone Length Shaggy Hair with Bangs
Source: PINTEREST
This hairstyle has been around since the 70s, and it is a popular hairstyle for women over 60 that makes them look good with little effort. The length of the hair is at the collarbone, and the bangs can be long enough to cover the eyebrows (depending on preference). Any nude color is perfect, but I think this style looks better on dark grey hair.
17. Shaggy Hairstyle With Side Fringe
Source: PINTEREST
This is a textured hairstyle that covers any wrinkles on your face making you look younger. It requires low maintenance and is suitable for work, dates, parties, and other occasions. Please give yourself a side fringe shaggy haircut and rock it anywhere in the world.
18. Dark Brown Shaggy Hairstyle For Women over 60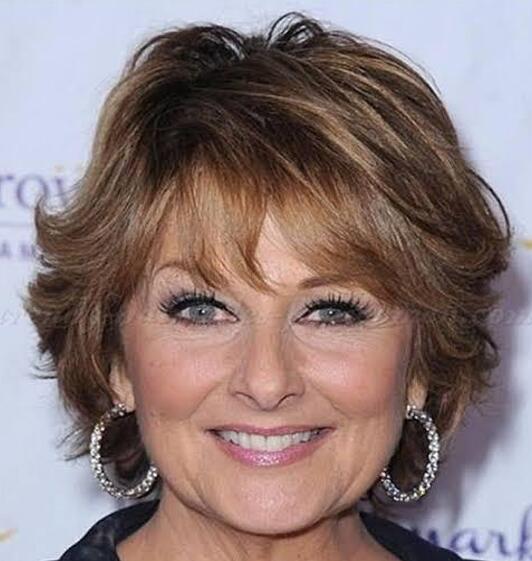 Source: PINTEREST
If you're unsure what color to give your shaggy haircut, then dark brown is the best. It goes well with almost any facial features and skin complexions. Try the dark brown shaggy hairstyle, which looks suitable for any occasion.
19. Face Framing Shaggy Hairstyle (for round faces)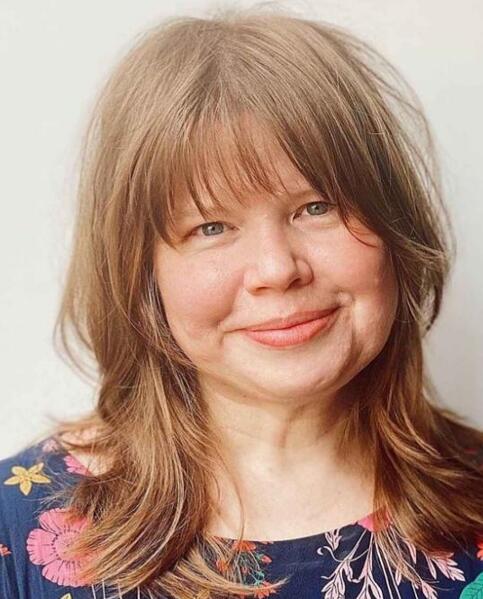 Source: PINTEREST
This shaggy hairstyle is cut to form a shape around your face. The length of this hairstyle usually ends around your shoulders. It is also a style that is popular with women over 60.
20. Shaggy Haircut With Face-Framing Bangs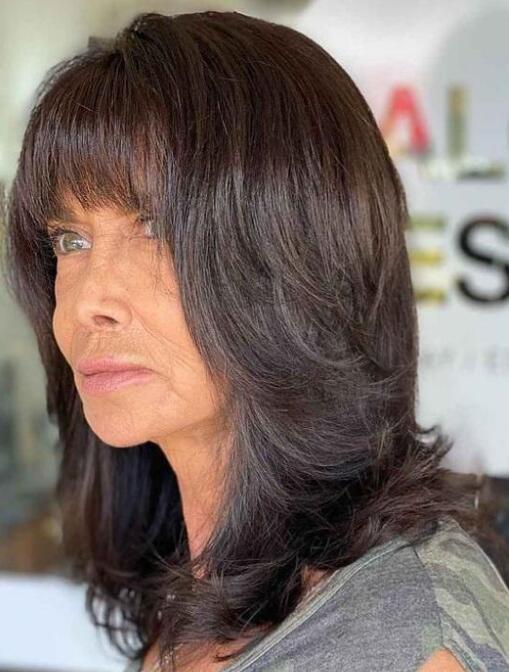 Source: PINTEREST
Ask your stylist to cut face-framing bangs on your front hair and rock your shaggy haircut confidently.
Hair Care Tips for Maintaining Medium-Shaggy Hairstyles
Even though medium shaggy hairstyles require low maintenance, you still need to follow the basic rules of the style to keep up with the shaggy look.
Ensure both your scalp and hair are in healthy condition.
Get regular trims every 4 to 6 weeks at home or at a trusted salon to keep your hairstyle in shape.
Use the texturizing spray to enhance hair texture and a mouse to give it more volume. Use a styling cream to define your curls and hair layers if you have curly hair.
To maintain the look of your shaggy hair, use a shampoo that removes excess oil from your scalp. That way, your hair would be free from greasiness.
Also, use a boar bristle brush to get a naturally shiny hair look.
Conclusion
The shaggy hairstyle has shown that even over 60, you can still look young. Choose the right style that hides your wrinkles and reveals your beautiful facial features.
Ask your stylist for the best option, choose colors that go well with your complexion, and be ready to show the world that you can still look chic over 60.