A quiff haircut is popular among men and women in the U.S. and other countries. It is cut high on the forehead and styled up and forward to form a "pouf" at the top of the head. A quiff can be cut high or low on the head, depending on the length of the hair.
The variation of length and texture makes it possible to create different styles, such as side quiff, tousled quiff, messy quiff, etc. Quiff haircut can also have a side part or be combed straight up in the front. This article will discuss 45 popular quiff haircuts for men in 2022.
How to style quiff haircuts?
Start by blow-drying your clean and wet hair. This will add more height and volume to it. While blow-drying, you should direct the hair locks in the direction you want your quiff to fall. And it would be best if you started at the roots.
Use a comb or brush to help tease the hair higher.
I advise you to use a traditional pomade to attain an old-school pompadour. But if you aim to achieve a more modern look with a matte finish, you should try a cream pomade hybrid. This will award hold and texture without giving you an excess shine.
Use a dime-sized amount of the product and warm it between your hands.
Start applying it from the backside while moving forwards on the top of your head. Ensure you evenly distribute the product throughout.
Consequently, work the product and start the root of your hair locks while running to the ends for more texture.
After applying the product, a second pass using your hairdryer will award your quiff even more volume and definition.
For extra hold, feel free to do a final pass using some hairspray.
45 Most Popular Quiff Haircuts For Men in 2023
Angular Fringe Quiff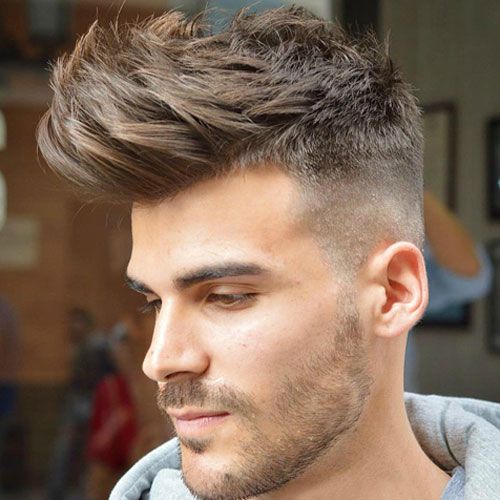 The first fresh fusion idea I recommend is the quiff haircut with an angular fringe. The two cuts look astounding because they have much in common when creating the ideal ground for mixing them.
To attain this outcome perfectly, ensure your hair is approximately 3 to 4 inches long.
Classic High Quiff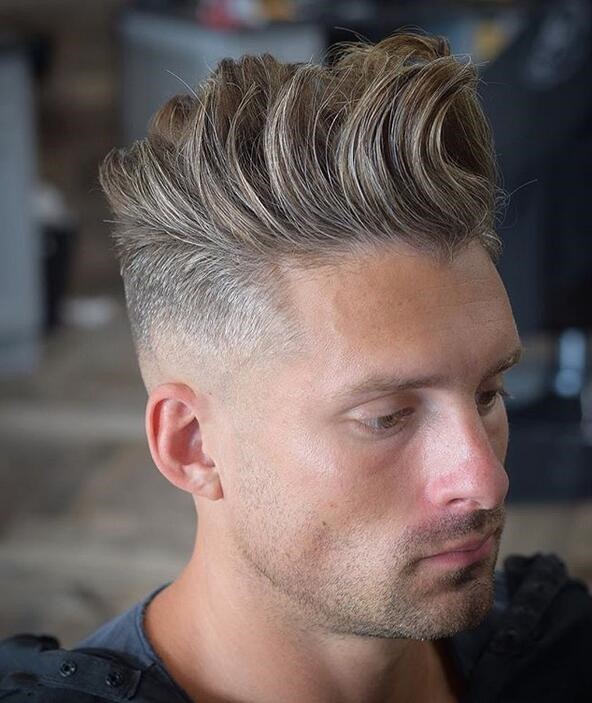 This haircut retains the right to be called a classic high quiff. And as the name suggests, you will need longer straight hair. This cool and stylish haircut will also be perfect for everyday routines and important events such as business conferences.
Flipped Front Quiff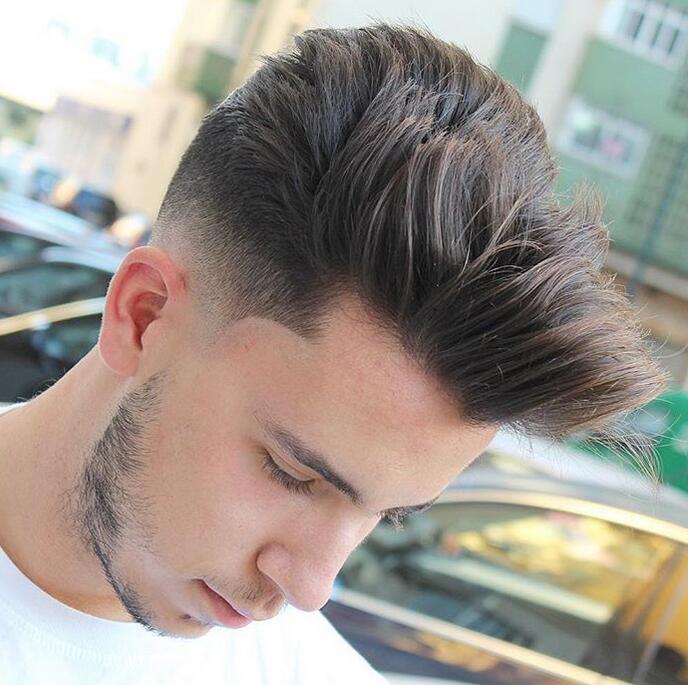 This hairstyle is an excellent example of a flipped front quiff haircut. As you can see in the image above, the hair looks a bit brutal but extremely elegant simultaneously. This fantastic hairstyle is also a great choice to style when going to a nightclub, hanging out with your friends, or even going for outdoor activities.
Neat Classic Quiff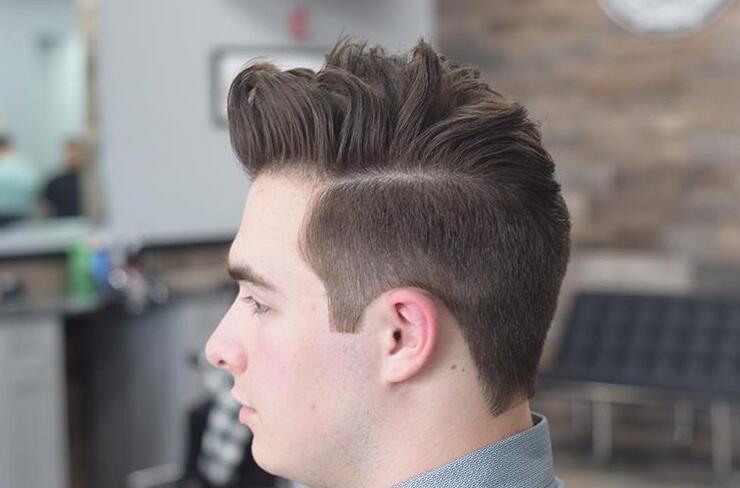 In this position, we will look at a neat classic quiff, for which you will require medium-length straight hair. This haircut will also be a perfect choice for office workers and students. If you choose this cut, rest assured that all your bandmates or collies will be amazed by your new hairstyle.
Quiff with Faded Sides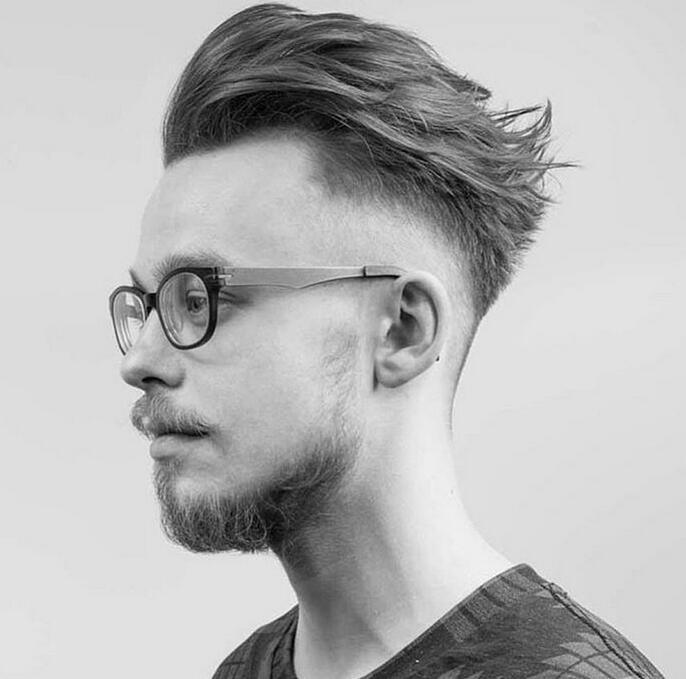 The barber or stylist made a classic quiff with faded sides in the fifth position. The featured hairstyle looks even better if you have a short mustache, beard, and a pair of attractive glasses. This cut is an excellent choice for young students, programmers, or people who work on television.
Short Spiky Quiff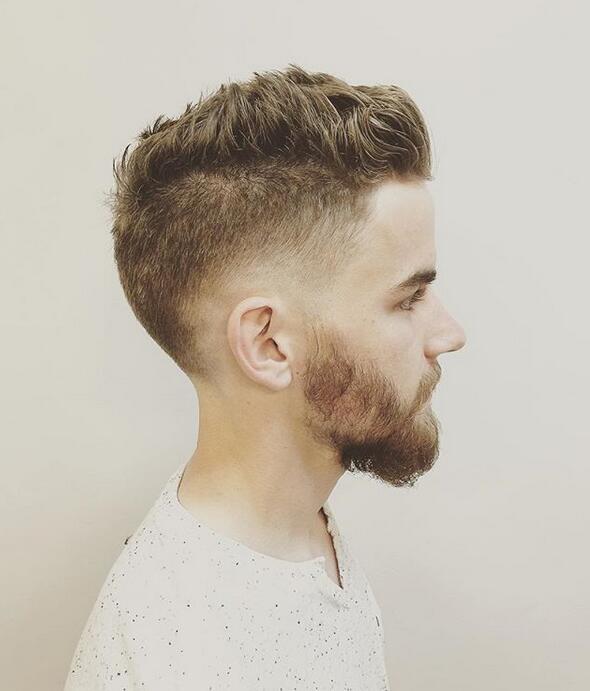 This haircut model combines a short bushy beard, a short spiky quiff, and a mustache. This simple, nice haircut will work best with a beanie hat, sports shoes, jeans, and a hoody. The haircut will also fit almost any young man.
Faded sides with a dramatic quiff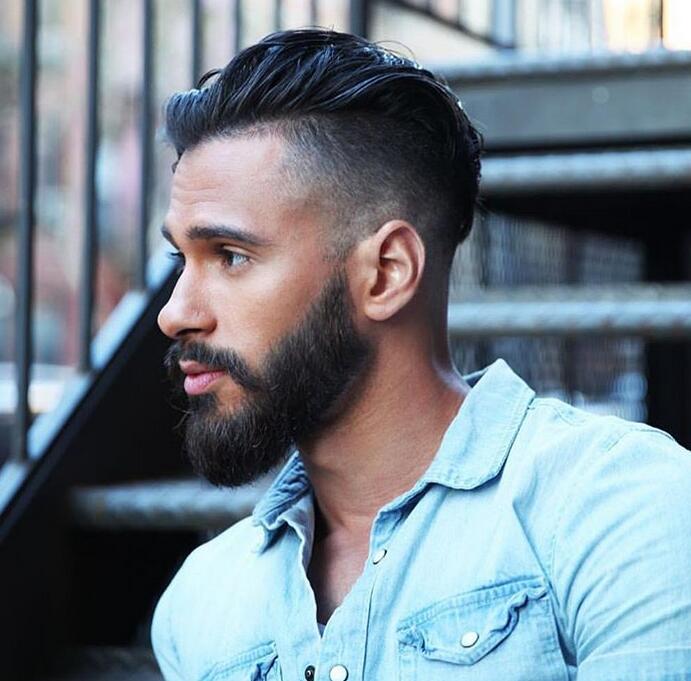 With this dramatic yet stylish quiff + faded sides, anyone would look perfect on a date. The mustache and the beard make the hairstyle even better. It is an excellent choice if you intend to date your girlfriend or hang out with your friends.
Pompadour Quiff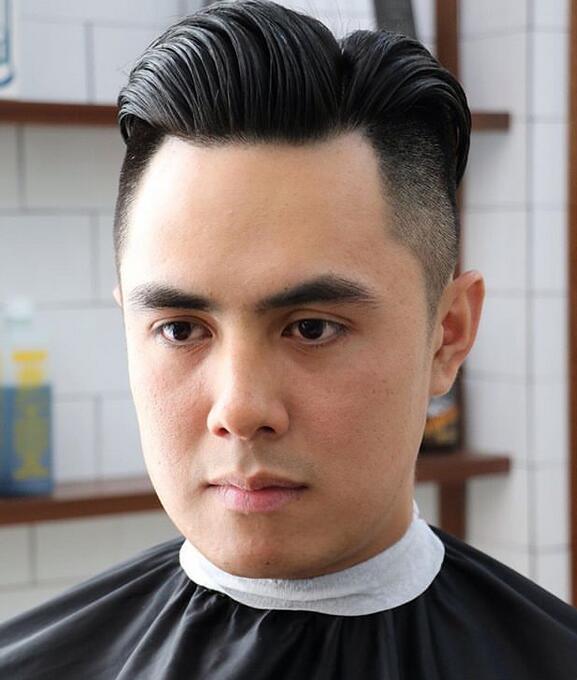 Here comes the classic pompadour quiff. It looks incredibly stylish. With this hairstyle, you can quickly go to any interview or official meeting and turn heads wherever you pass. You can also style it if you're going on a date.
Sculpted Quiff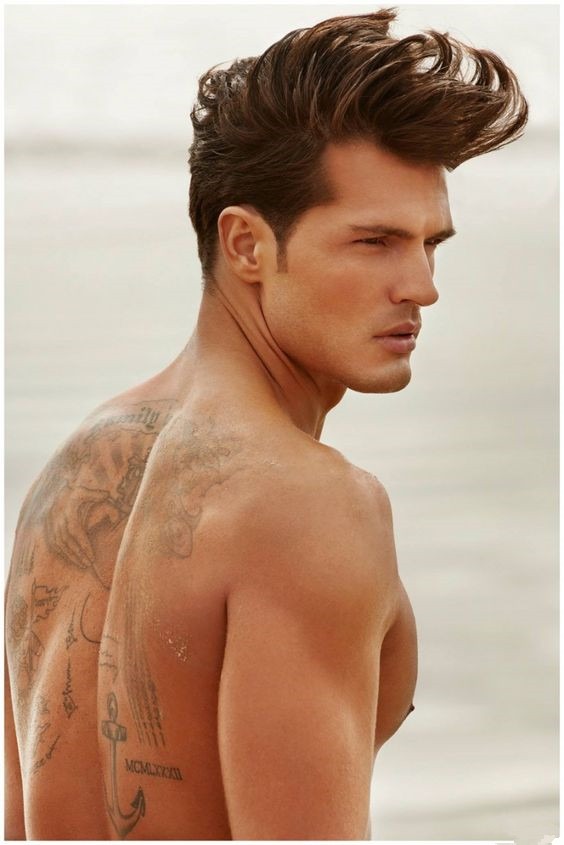 I utterly agree with classifying grooming and beauty as art forms. Here is a style showing how you can take the basic quiff style and transform it into life to prove this point.
Mid Fade Quiff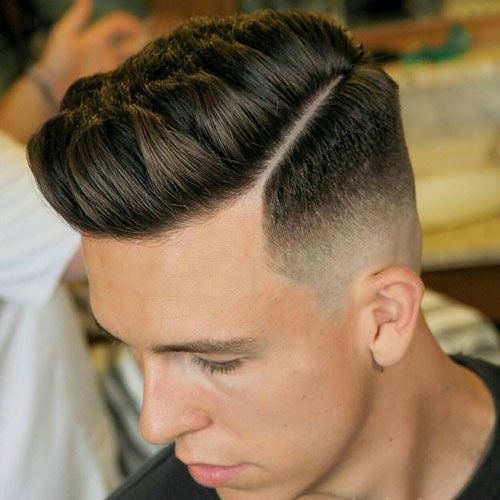 Often, you will be torn between different haircut techniques and unsure which direction you should go in. if you think you are at a crossroads with a fade hairstyle, then opt for a mid fade to go with your quiff haircut. It is polished, effective, and, most importantly, balanced.
Temple fade quiff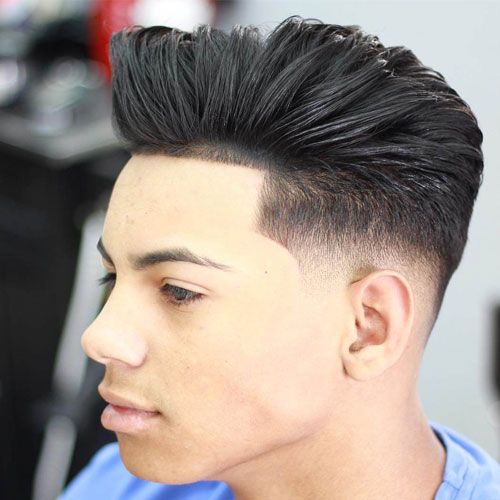 Do you rely on your favorite stylist or barber to award you the freshest hairstyle? Then I guarantee you will love this quiff hairstyle.
In addition to the undeniably impressive quiff styling, this style boasts a temple fade cut. As you can see in the image, the haircut is nicely contoured.
Short Quiff Side Swept with Fade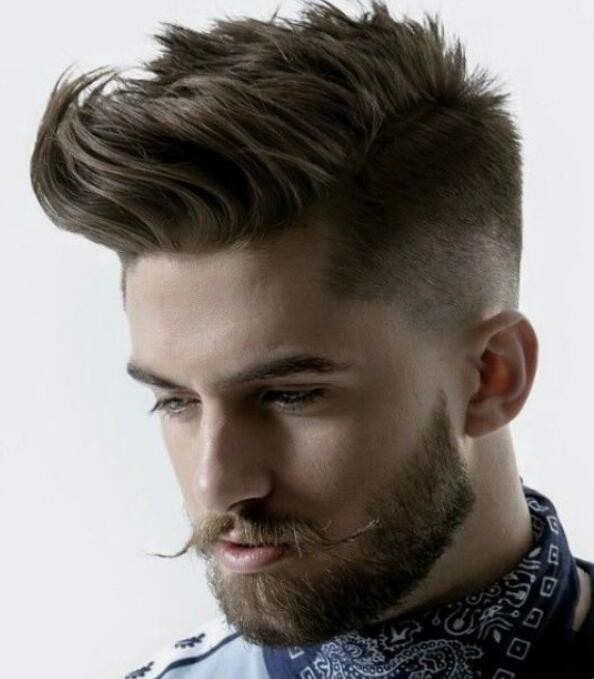 This is a shorter version of the classic quiff, but it's also undeniably cool. Look at those faded sideburns that seem to blend in and disappear into oblivion—major props to whoever did this gentleman's hair.
Fanned Quiff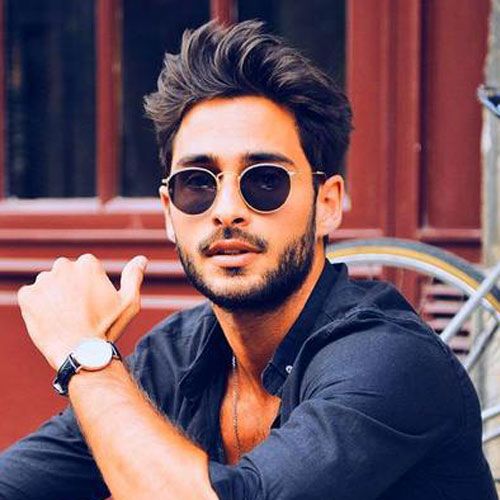 Are you not into the upwards or side styling that typically comes with most quiff haircuts? Then do it in your way with a fanned quiff haircut.
All you need to do is follow a similar brushing-up technique and continue spreading it from one side to the other.
Very messy forward-swept quiff
To color your hair locks without too much effort, you can choose to bleach them. If you boast a shorter quiff haircut with an undercut, then think about bleaching the top side and growing a beard in your natural color.
The contrast will, without a doubt, spark the interest of many.
Punk Quiff hairstyle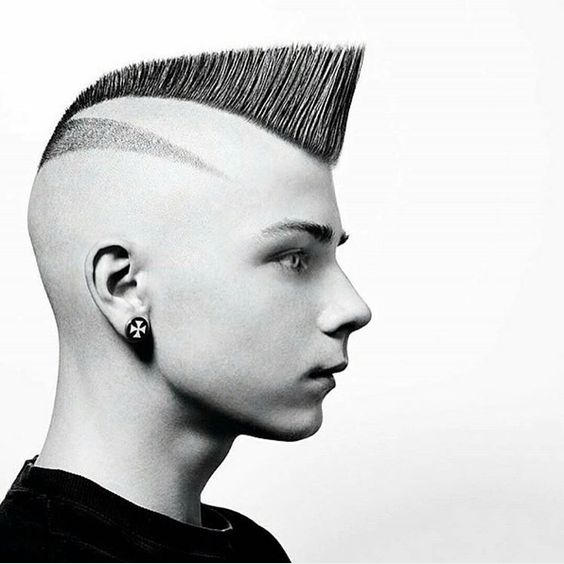 Alternatively, you can go for the authentic mohawk as your new haircut. To attain the vibe that a quiff delivers, you can feel free to keep the main shape as an inspiration.
Brush the rest of the top up the way you would with a regular Mohawk. If you breathe and live a punk life, this is your haircut.
A V-shaped undercut plus a quiff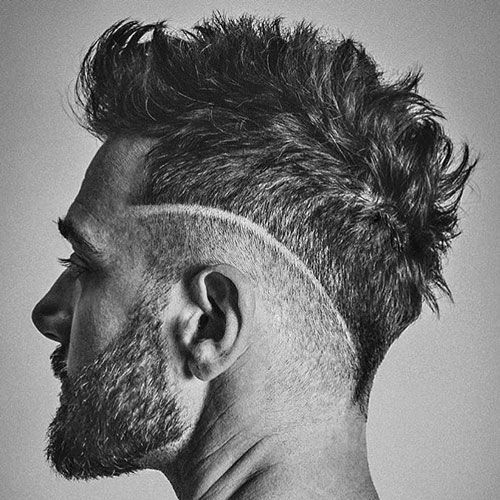 The V-shaped undercut is always one of the most exciting ways to bring out the edgy hairstyle. If you border the V-shape section using a deeply shaved line, the effect will be even more powerful.
In the end, your quiff hairstyle will resemble a Mohawk for sure.
Curled tips haircut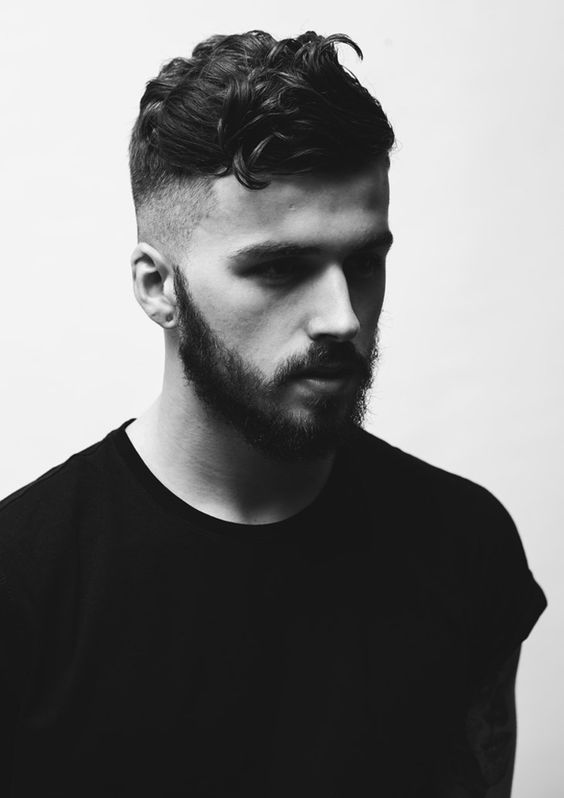 Here is yet another way to attain a good boost of dynamism in your haircut curling the tip of your hair at the top. I am not talking about using a curling iron but simply using products with a similar effect.
Place some on your fingers' tips and twist the strands individually.
Quiff haircut with Highlights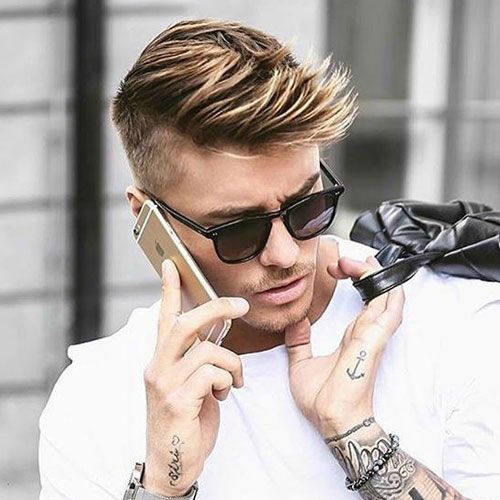 This Swedish model, Johnny Edlind, proved that highlights would look amazing when coupled with a quiff hairstyle. As long as the highlights are strategically placed to accentuate the top front part of your head, you'll get an even better shape out of your haircut.
Long sides quiff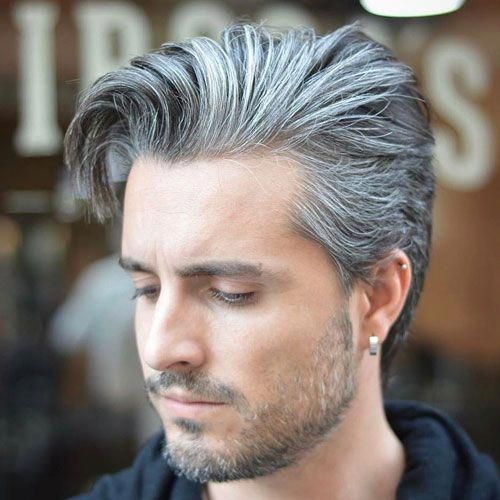 This haircut proves there is no limit to creativity with your quiff haircut. Although most tending haircuts for men boast longer tops but shorter sides, rocking longer sides can look just as great (if done right.)
If you boast a quiff hairstyle, all you need to do is slick back the sides to complement the dynamism of your haircut.
A quiff haircut with a mustache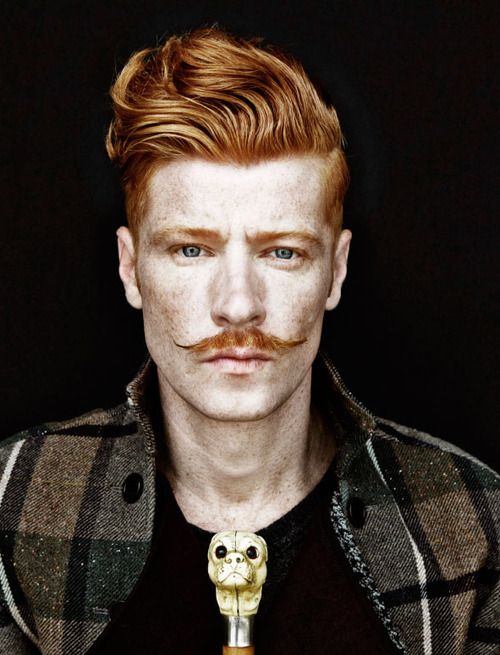 So far, I have shown you what a quiff hairstyle would look like with a beard and with a beard plus a mustache. But what about the haircut with a mustache on its own? As you can see in the image above, the result is intriguing. The resulting hipster-like haircut will show that you have flavor.
The Messy, Wild Quiff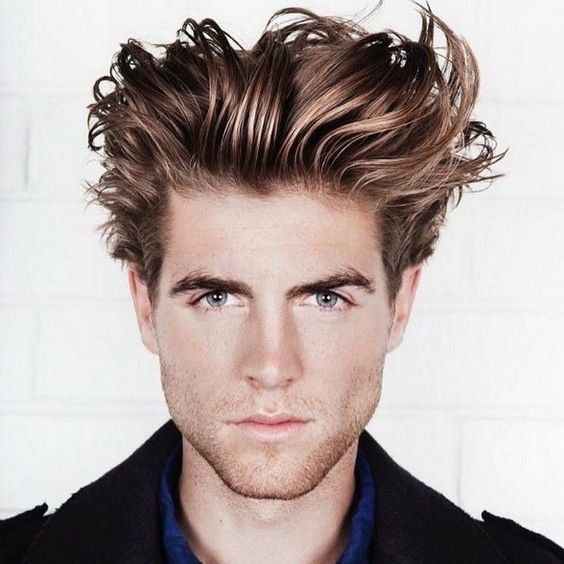 If you did not like the gentleman's appeal in the image above, I am here to tell you about the messy quiff. Even though it is, without a doubt, top-notch, it is also tough to maintain.
So be warned if you contemplate doing it yourself.
Quiff hairstyle for older men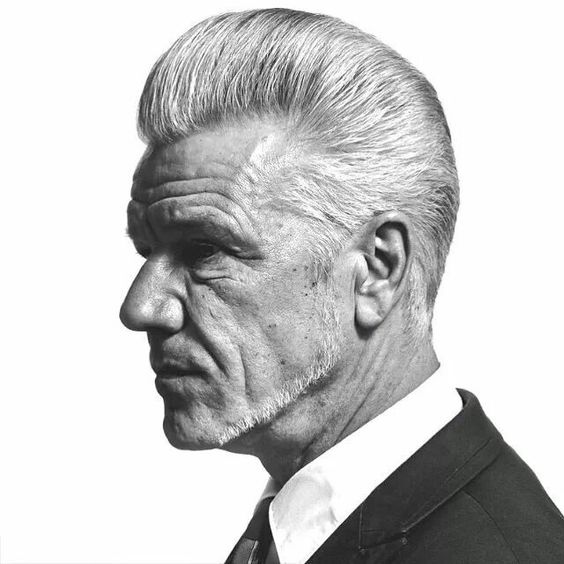 I am always passionate about the philosophy that style knows no age. Even if you think you have reached your senior years, you can still be as fashionable as ever. Class and age seem to grow simultaneously, so feel free to go for the slick quiff haircut even after retirement.
High fade quiff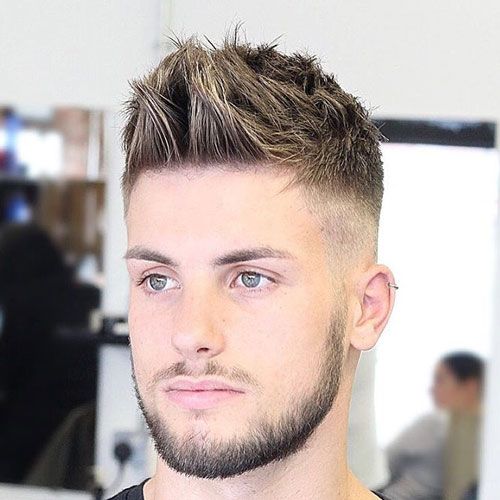 Would you like to attain a high and tight effect on your haircut without using the disconnected undercut as a medium? Then the high fade quiff is the best option for you.
Quiff haircut with an undercut decal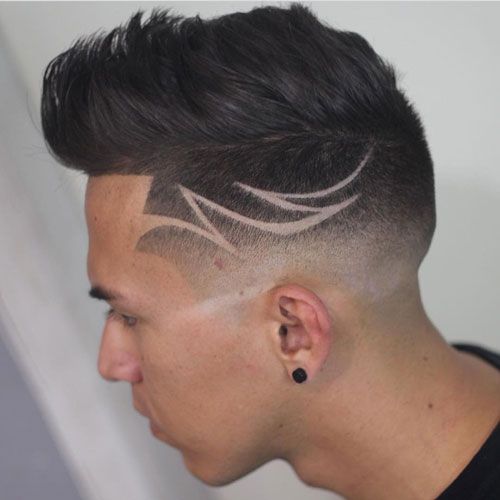 We all already know that undercuts and quiff haircuts go perfectly with each other. But what if you step up your game? This quiff hairstyle with an undercut decal is a great way to customize any famous haircut and make it entirely yours.
Swirling Quiff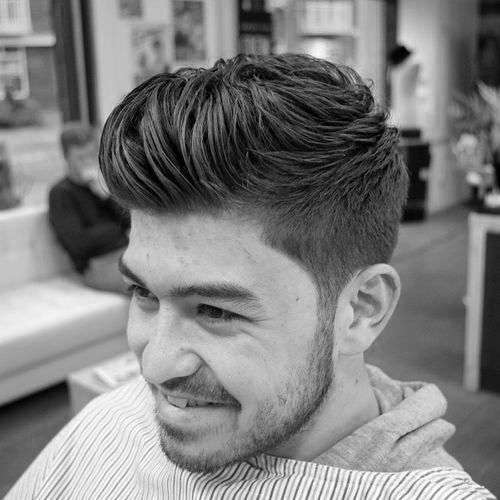 The quiff is always generous when it comes to styling options. If you want an amalgamation of stately and intelligent, you can try a swirl-like haircut on your quiff.
Low fade messy quiff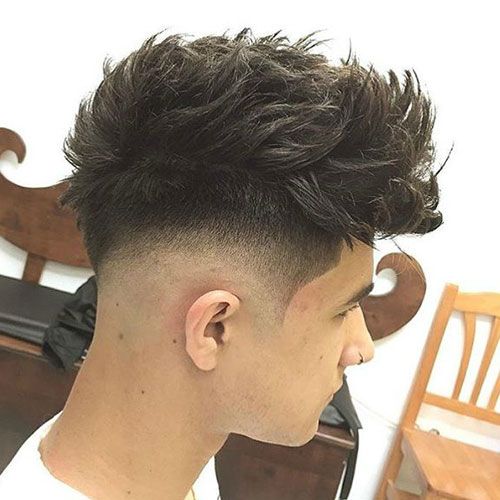 Like most haircuts I have covered on this site, the quiff is also compatible with low-fade haircuts.
The David Beckham quiff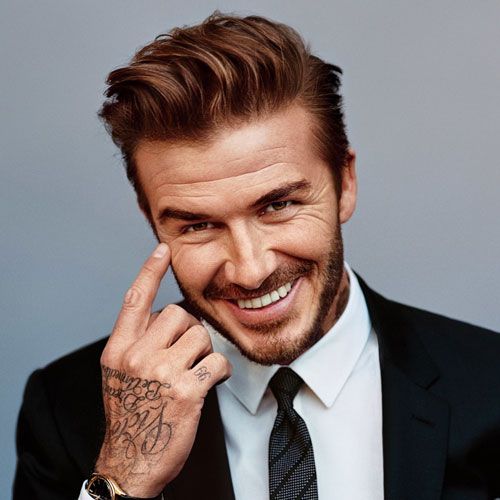 If you cannot bend it literally like David Beckham, then at least you can steal his impeccable style and use it as your next grooming inspiration.
Quiff hairstyle with a full beard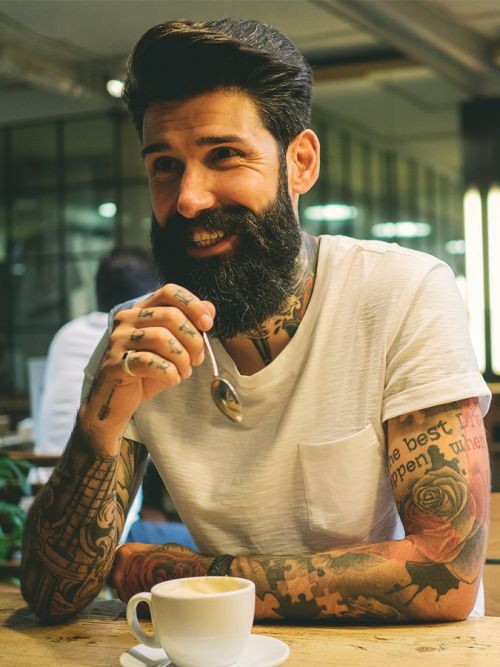 There is no better way to man up than by growing a full beard. As you can see in the image above, your goal is to attain masculinity; it doesn't get any better than that.
The Artsy Quiff Side Swept
If you boast a bohemian outlook on life, you most likely will not care much about what other people think about you. To state it otherwise, you boast an original grooming style and never stop showcasing it as much as you want.
The voluminous quiff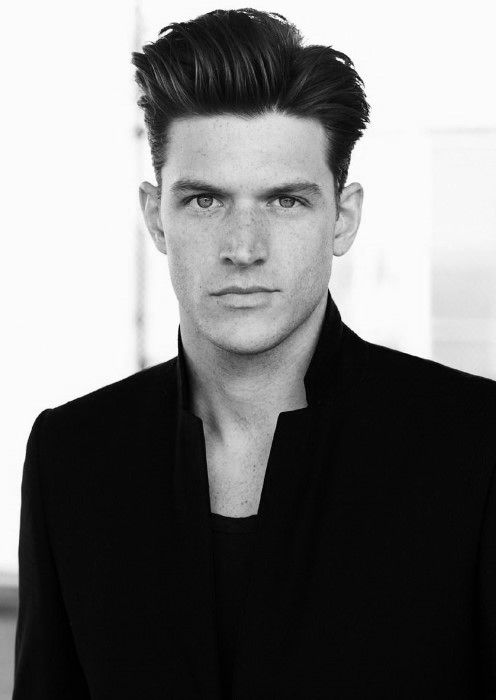 You cannot deny the impact that volume plays on any haircut, regardless of texture, length, gender, or age.
By attaining a smartly trimmed hairstyle, you can have the enormous advantage of natural volume. In this case, I am talking about a quiff haircut with a longer top and shorter sides.
31.
Modern Quiff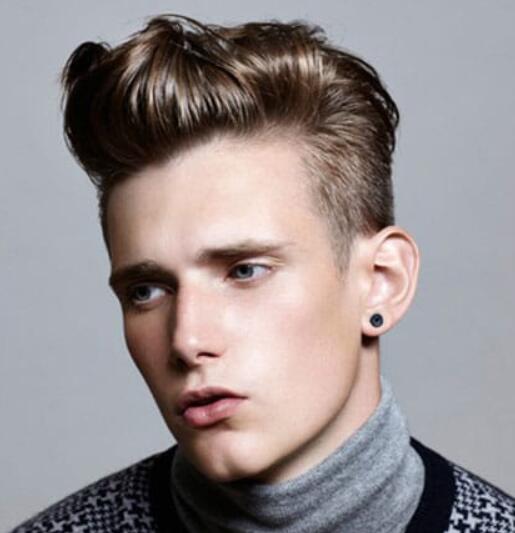 The modern quiff haircut needs more hair at the top of your head. This hairstyle is very suitable for office men.
32.
Slick Back Quiff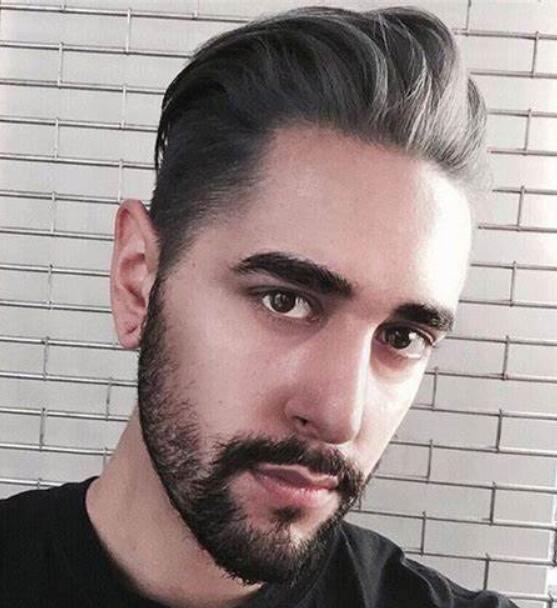 The slick back Quiff is usually combined with a side part. It is suited for men with naturally thick hair. It is a sexy and delicate hairstyle that gives you a retro.
33. Quiff for Curly Hair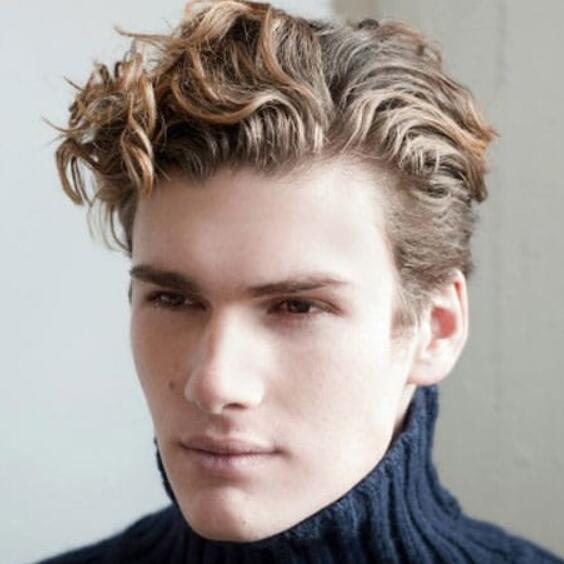 This curly quiff haircut will give you an artistic and relaxed feeling. It is very suited for men with long curly hair.
34.
Taper Fade with Quiff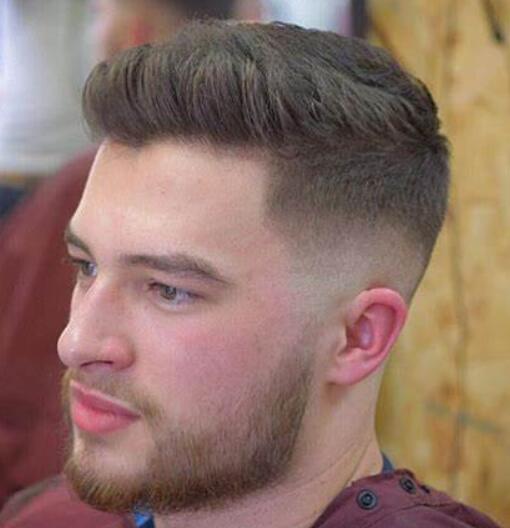 This modern haircut combine quiff with taper fade. It will make you look fantastic and professional.
35.
Comb Over Quiff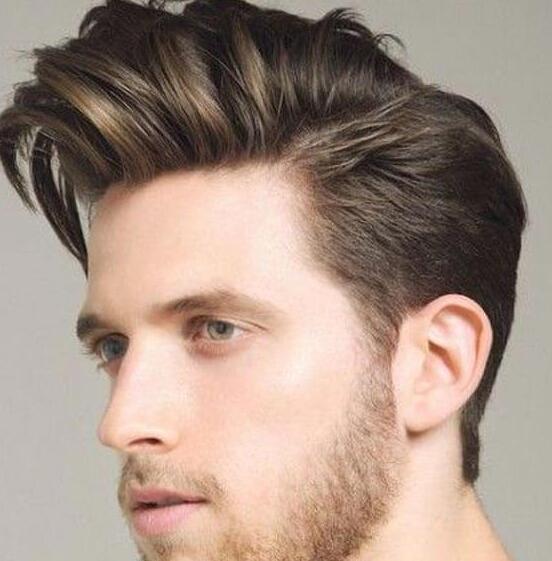 The comb-over quiff is similar to a taper fade, but the sides aren't as short. This haircut gives you a modern style. It is very suited for men with naturally wavy hair.
36.
Long Hair With Quiff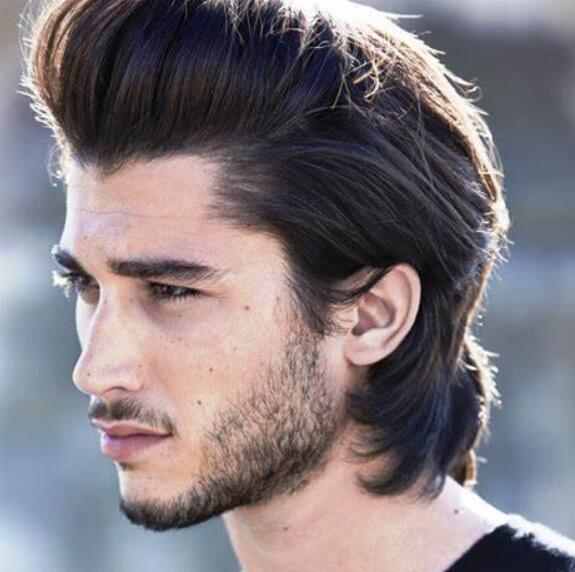 37.
Short Hair With Quiff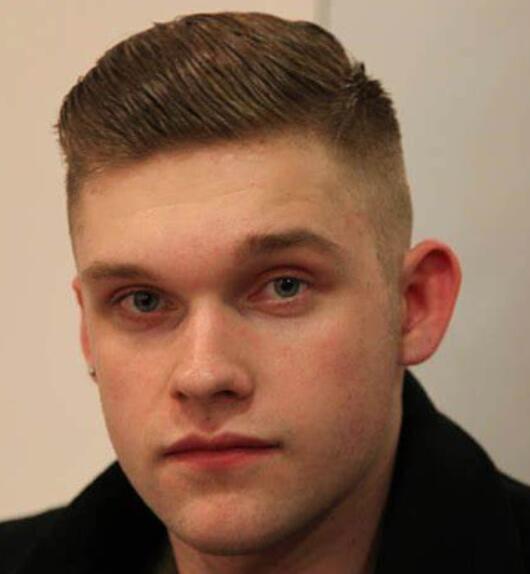 This short hair quiff haircut is similar to the Ivy League haircut. It works well for students as it is very easy to maintain.
38. Quiff with Layers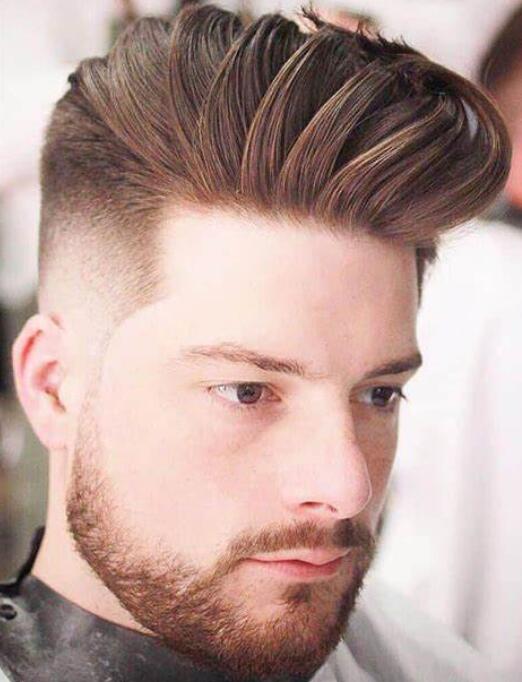 39. Simple Quiff with Beard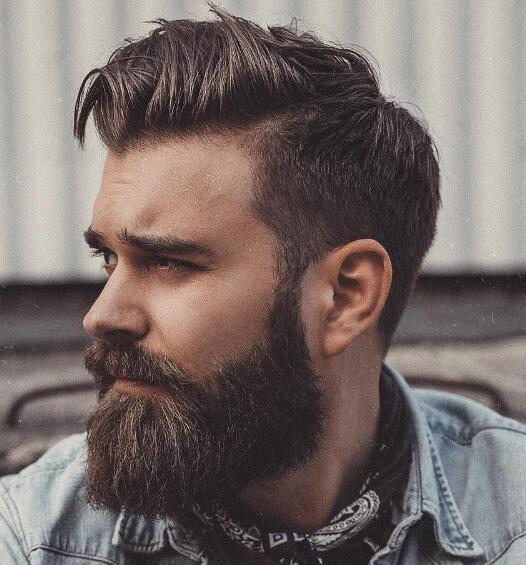 40. Elegant Quiff Hairstyle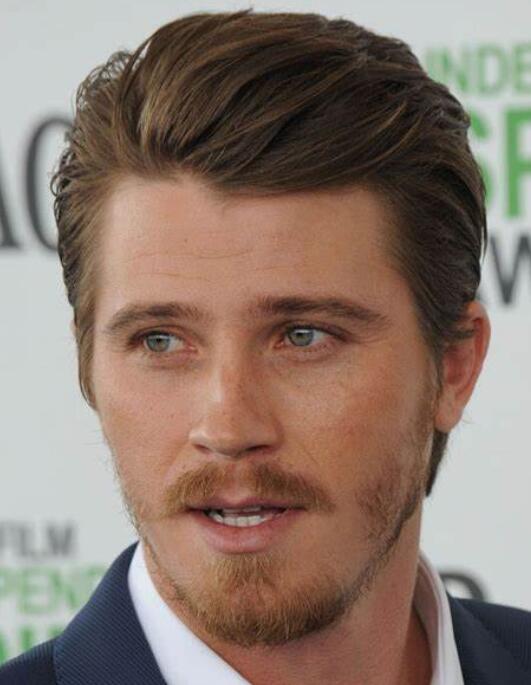 41. Winged Wavy Quiff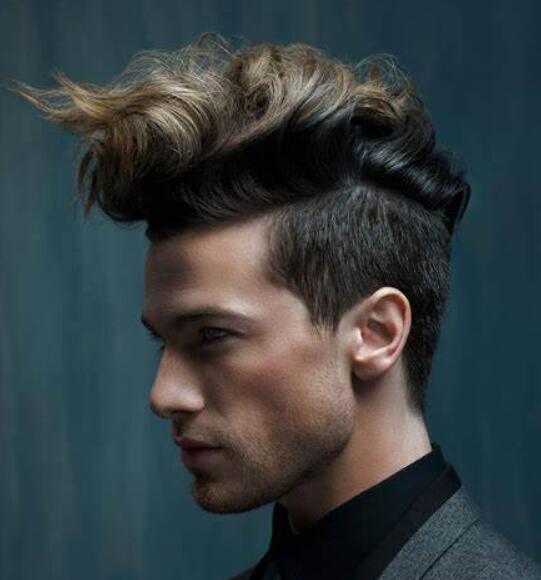 42. Textured Quiff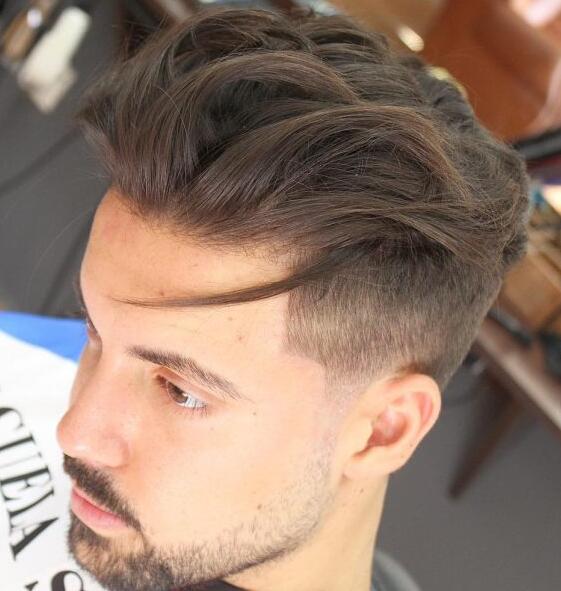 43. Disconnected Undercut with Quiff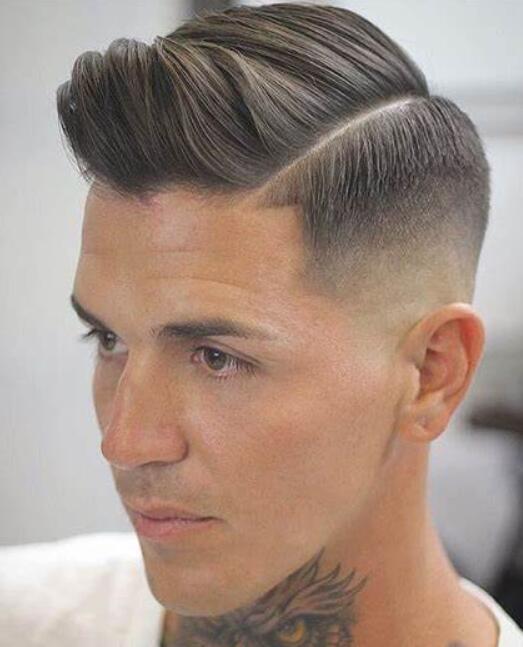 44. Brushed Up Quiff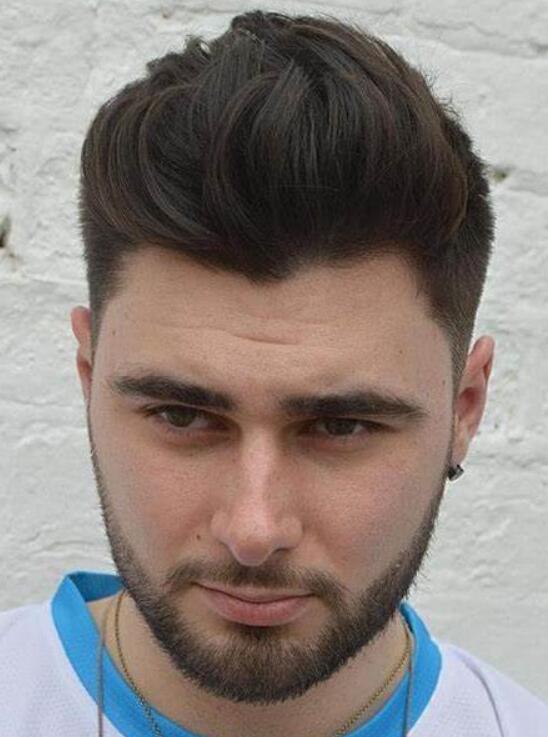 45. Side Swept Quiff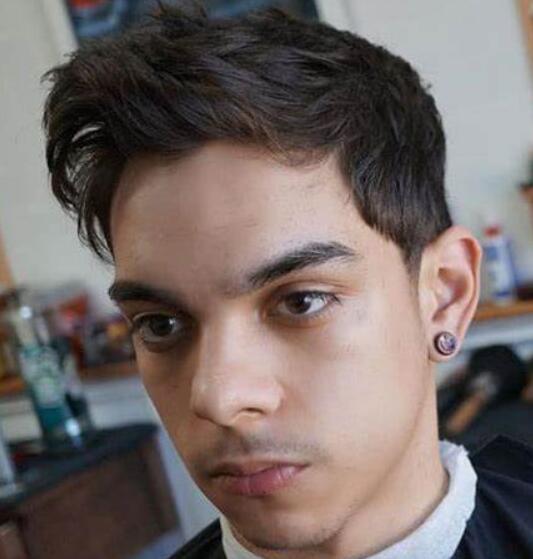 What is the difference between pompadour and quiff?
The main difference between the two styles is where the hair is pushed up from. A pompadour is a hairstyle where the hair is swept upwards from the forehead, and a quiff is where the hair is pushed upwards from the side of the head.
How long should your hair be for a quiff?
The quiff works best on hair at least a few inches long. However, you don't have to have long hair to get a quiff. Short hair can also be transformed into a quiff with the right products.
If you want to go from short to long, some products on the market claim to increase the speed at which your hair grows. These products can be helpful, but they aren't quick fixes. It typically takes about a year for your hair to grow a few inches.