Be it long or short hair; the side parting will immensely add a fashionable touch to your style without making it look too monotonous or boring. If done the right way, side part haircuts will look trendy.
In addition to that, there are also lots of different side part haircuts that would look good on all sorts of face shapes. So you must make sure you pick the right one that will best fit your hair and the shape of the face and leave you looking stylish and uber-cool.
What's more? Not only does the side hair parting haircut look cool on long and short haircuts, but it also looks excellent on mid-length when done with some skills and experience.
Having said that, before I get to the main section and look at the 30 different types of side part haircuts, let us talk a bit about the haircut to ensure we are on the same page before we get to the main section of the post.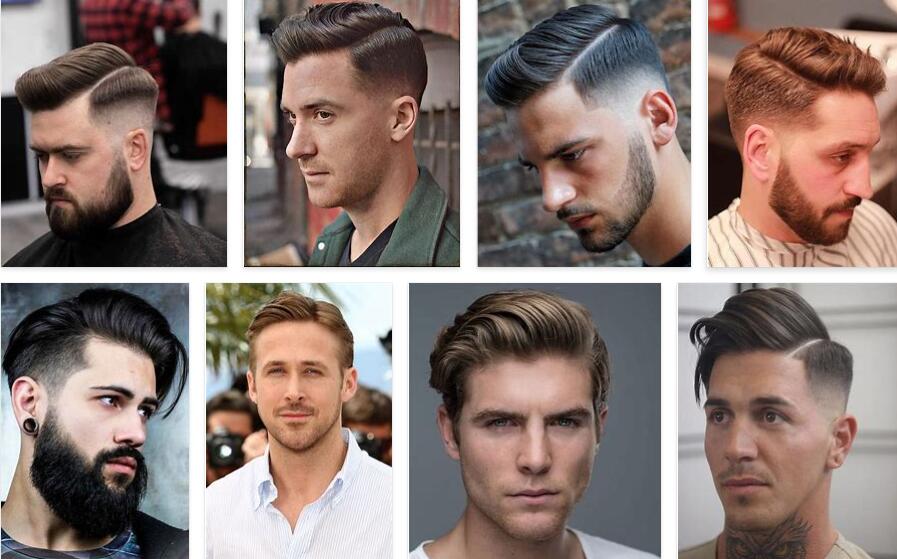 What is a side part haircut?
Just like its name suggests, a side part hairstyle relies on a designed side part. But there is more to the hairstyle than that. The sides and top are cut conventionally to award you the side part hairstyle. The resulting look is always a short and neat style.
Another point to note is that the side part hairstyle best works with thicker hair. But do not let that discourage you from trying it out. I have seen lots of people who tried it on their finer hair and still looked great.
In addition to that, just like the comb-over and other short hairstyles, the side part best suits oval and square face shapes.
With that in mind, let us look at how you can get the side part haircut
How to get the side part haircut
Even though the hairstyle is widely regarded as the "side part cut," most stylists and barbers refer to it by distinct names worldwide. Some of these names include the businessman hairstyle or a traditional hairstyle with a side part.
Bearing in mind, the style has so many names. I urge you to bring a picture that you'll show to your stylist or barber so they can know exactly what you expect them to style on you.
To help you further, below are better details of this side-part hairstyle that will help you to specify exactly what you want from your stylist or barber.
Around two to four inches of hair on top of your head is about perfect for this hairstyle. Note that the more the hair, the more the volume you will boast. It would help clipped the sides using a razor on a setting anywhere from number 3 to number 6. You will also want to ensure you taper or fade the sides and taper the neckline.
If you want, you can also ask your stylist or barber to give you a hard part. This is a shaved line that will create an even more defined part. This will also make the side part hairstyle more noticeable since it'll contrast the top from the sides.
Now that you clearly understand the side part haircut, let us look at my enumeration of the best ones in the realm of shaving today.
50 Popular Side Part Haircuts For Men
The Light and Dark gradients look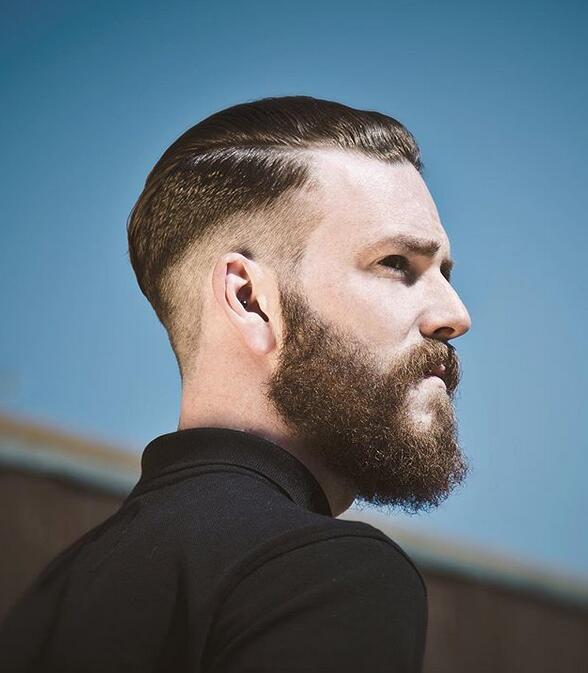 This dark and light gradient style is perfect for those who have concise hair. As you can see in the image above, the cut will add volume to your hair without making it look heavy or bulky. The clean sidecut with a razor edge included is what will make the hairstyle even trendier.
Straight Clean Cut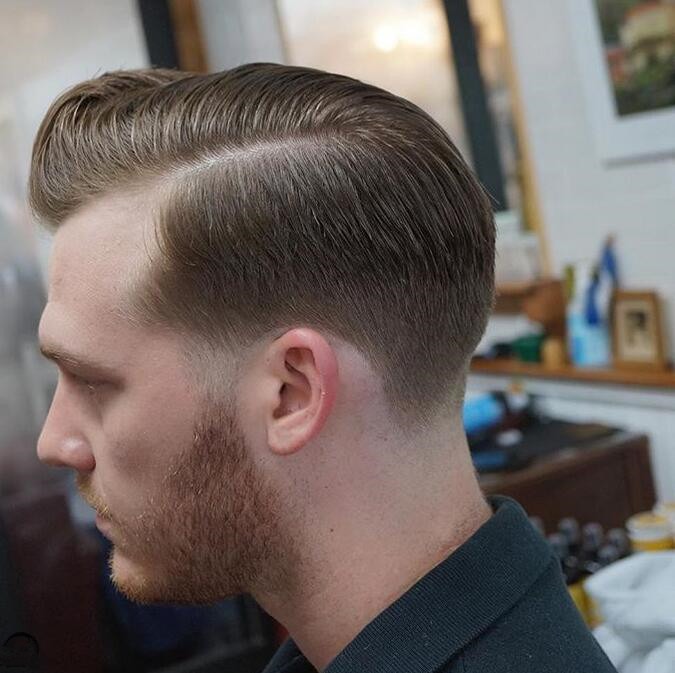 At position two, I have decided to include this astounding haircut for those who have mid-length hair. You can try out this casual style for your next office or company party, and rest assured, you will turn heads all day or night long.
Better yet, feel free to mix it up with some highlights to add more texture to the haircut.
The Classic School Boy Look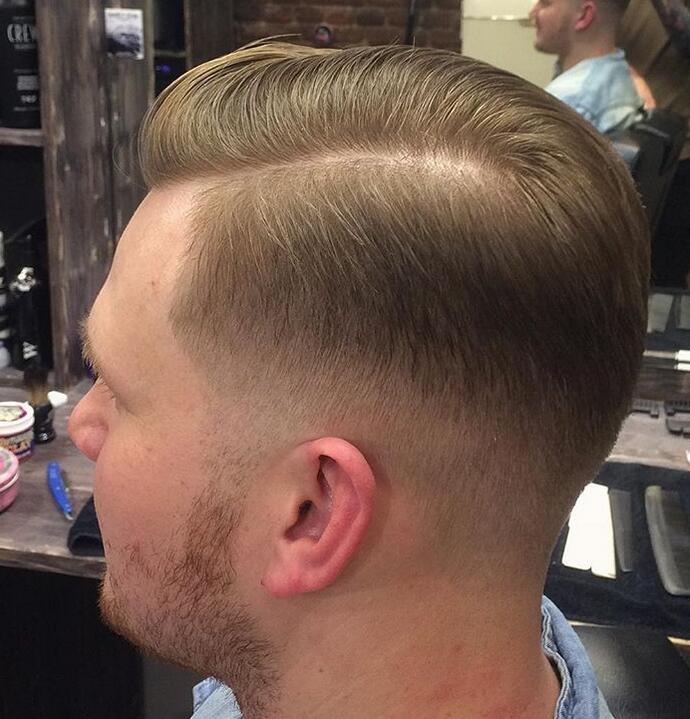 Would you like to bring out the memories of your good old school days with an oldie but goodie part haircut? Then this is the perfect side part for you. As you can see in the photo, the honey brown color best suits the pale skin tone extremely well.
You can add some more drama to this look by using distinct hair colors and lengths.
A brown side part with hints of Gold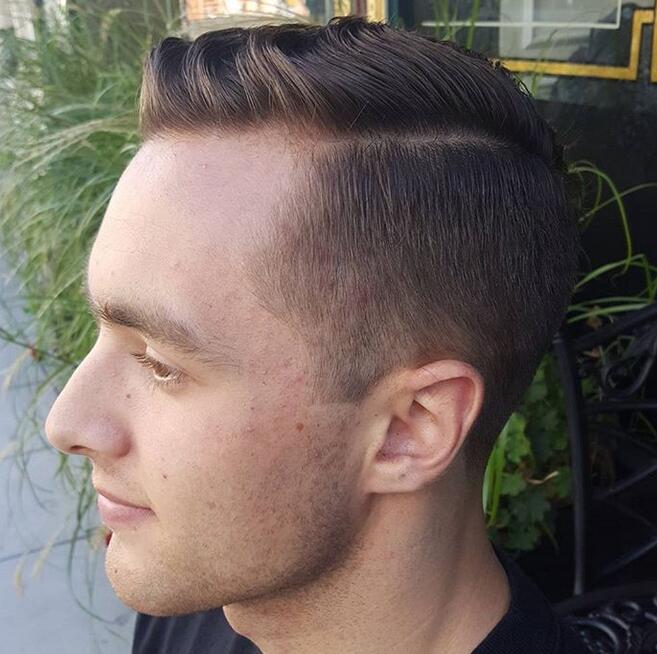 This easy-to-craft haircut looks very easygoing and relaxing. The gentleman also chose the colors with great finesse, and the trimmed side section adds distinct depths to the haircut.
Vintage Hair Waves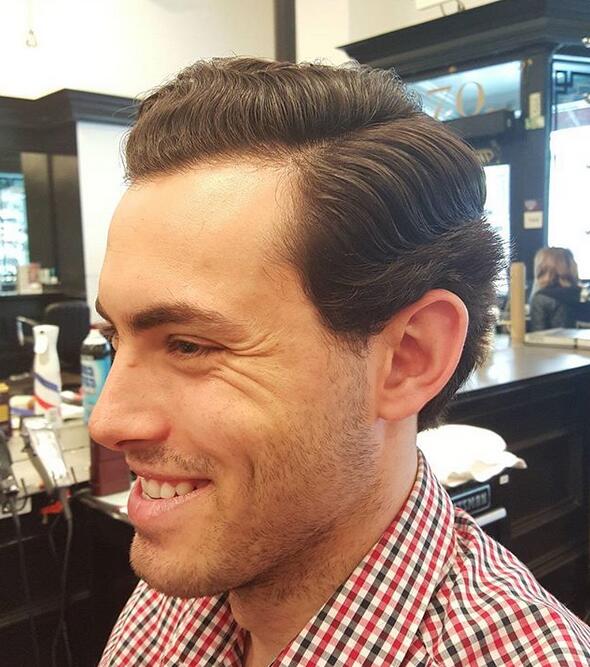 This haircut has managed to be very modern and vintage at the same time. It also oozes confidence, as you can see in the image. This hairstyle is also manageable and easy to design and maintain an excellent haircut for thin hair.
Bonus point: set the hair using matte hair pomade to keep the haircut together.
Faded elegant look with a side part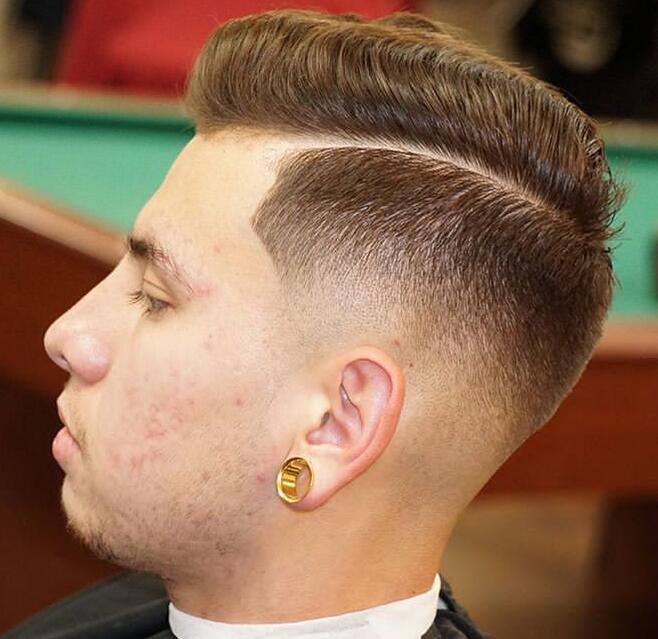 The lower portion of the haircut has been kept trimmed to make the top side look full and more voluminous. The elegant parting is also making this haircut contemporary and edgy.
Ed Westwick's side part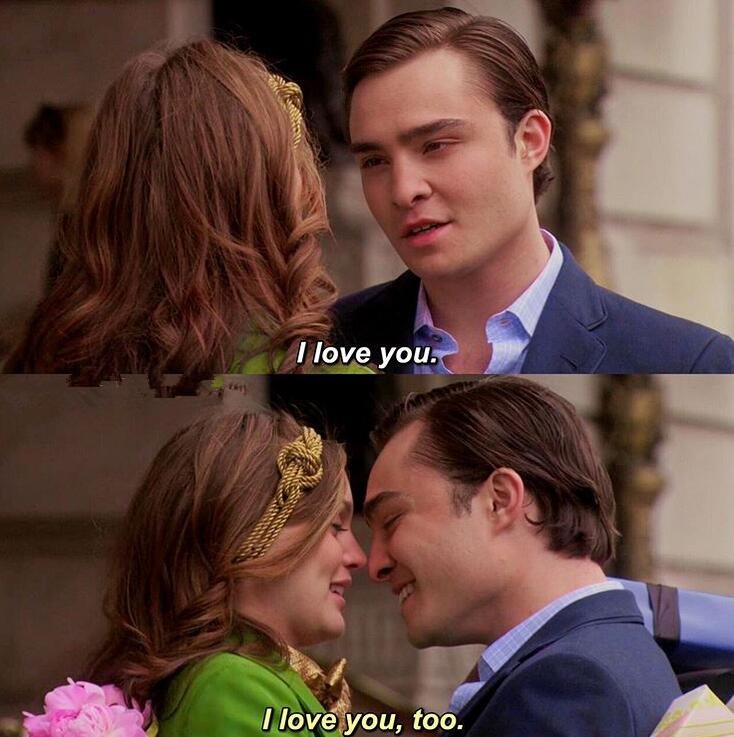 As you may know by now, the side part is a classic and simple haircut: and Ed Westwick's side part best exemplifies exactly those qualities. Nicely combed to the back and tucked behind his ear, this side part is an excellent definition of classy but relaxed.
Ryan Reynolds undercut with a Side part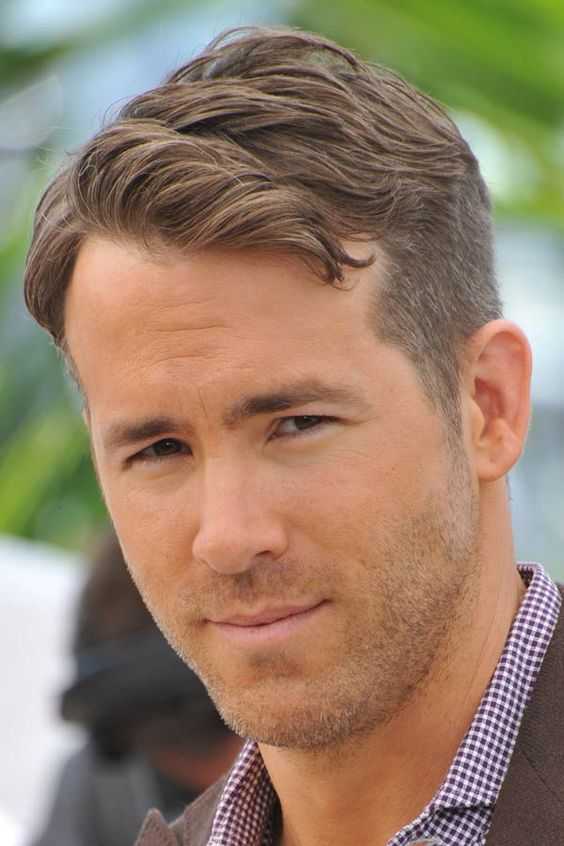 You can never go wrong with a more refined look by combining two of the most famous contemporary haircuts out there today: the undercut and the side part. This is also the perfect opportunity to look like Ryan Reynolds (if that's something you would be interested in.)
George Clooney's Side part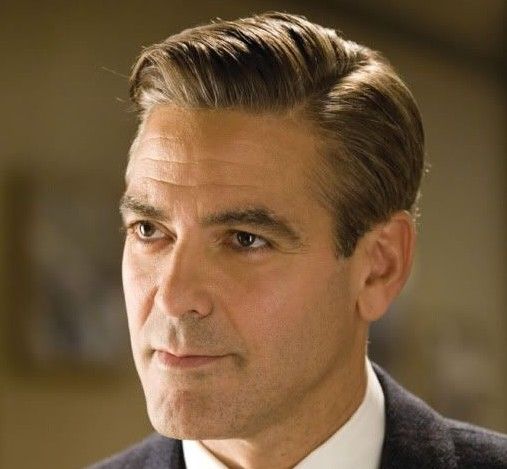 George Clooney's side part is a longer alternative to the style, and it gives his hair the thicker and fuller appearance it needs. That said, it managed to remain one of the most defined haircuts due to its prominent part.
Brad Pitt's classic-sided part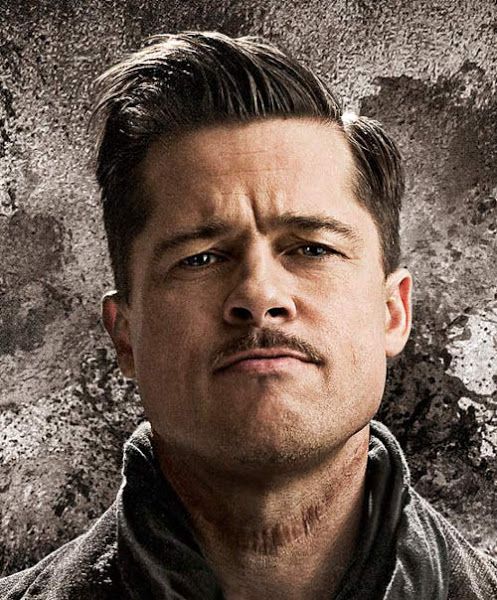 Would you like to style one of the simplest hairstyles but still turn heads wherever you go? Then I urge you to try out this Brad Pitt's wide part. You can easily and quickly attain this hairstyle by combining your hair in opposite directions and using the side part as a divider.
Chris Pine's Side part plus a beard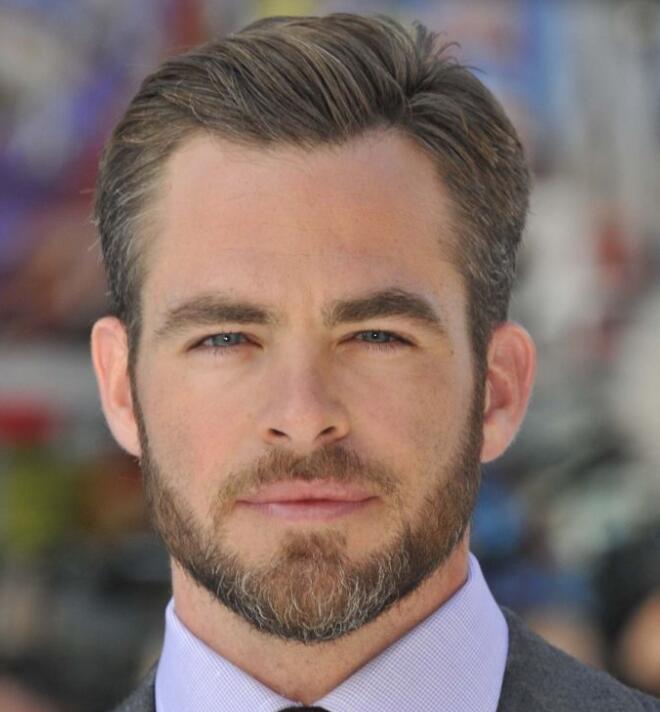 Even though most parts of a side part are usually very noticeable, you can also make them more subtle. Here. Chris Pine's hair has only been parted slightly, and there is no visible part line. This has managed to make his hair look thicker.
The Classic Gentleman Longer side part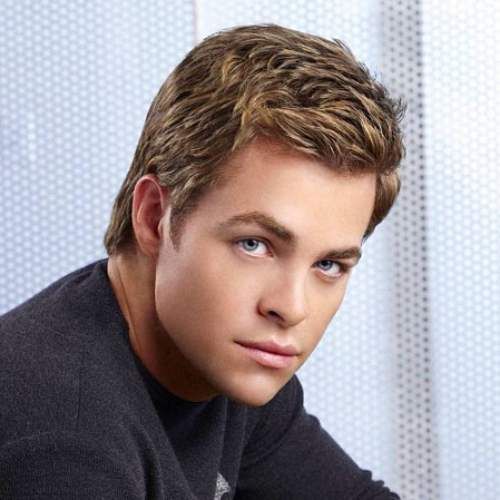 If there was such an award for the king of side parts, I think Chris Pine would win it. This is the second type of side part that he sported, but this time without a beard. The elegant side and neatly styled hair lock also award the wearer an extremely sophisticated and sharp appearance.
Jake Gyllenhaal's side part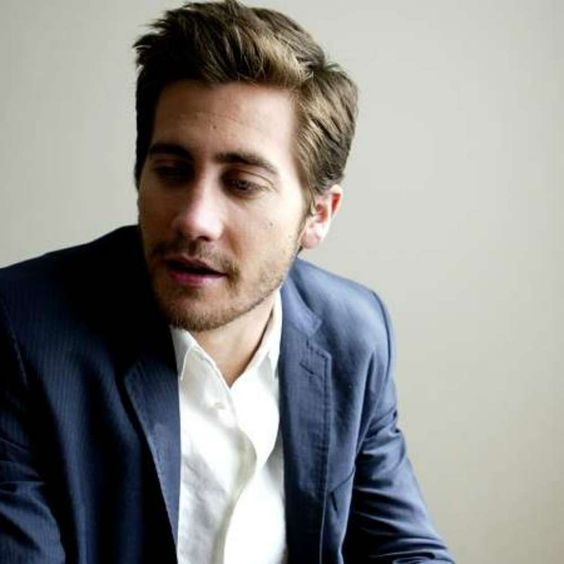 If you have wavy hair like Jake Gyllenhaal above, you can also sport the side part and still look astounding. The mild part, as depicted above, can also be used to transform the direction of the hair while providing additional texture.
The Andrew Garfield side part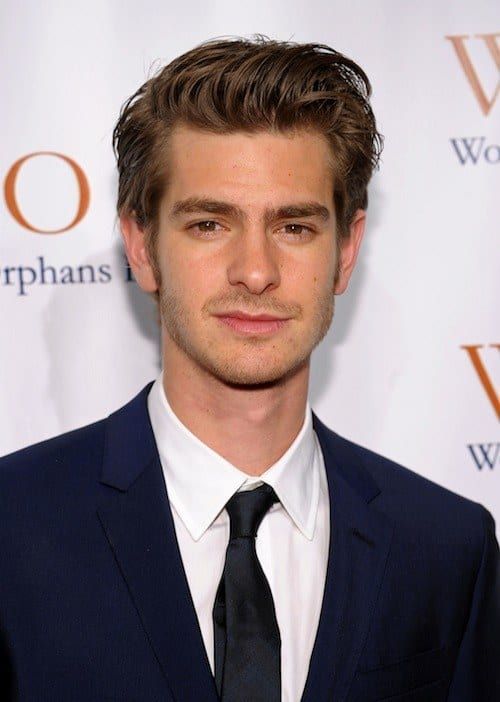 The last, but by no means the least celebrity to look at in this enumeration, is Andrew Garfield. If anything he has taught us with his side parts over the years, they can be used with other styling techniques to deliver more excellent results.
This hairstyle uses both brushed back hair at the front side and a simple part on the side to deliver a smart but slightly messy look.
Classic Side Part with gelled hair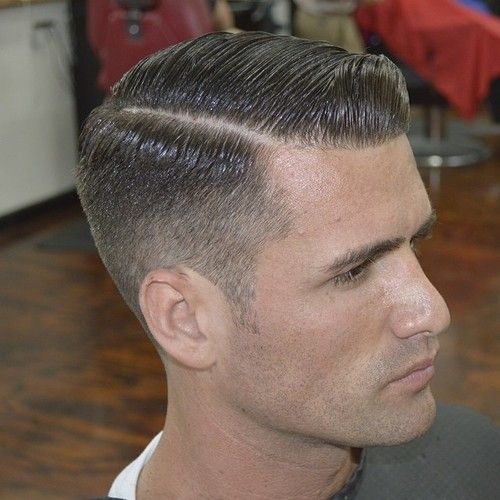 Thanks to the classic silhouette it delivers, this is almost one of the most all-time most famous side parts. It is also a versatile alternative, with advantages for older and younger men alike. It will work best if your hair strands are naturally straight.
Longer, wavy side part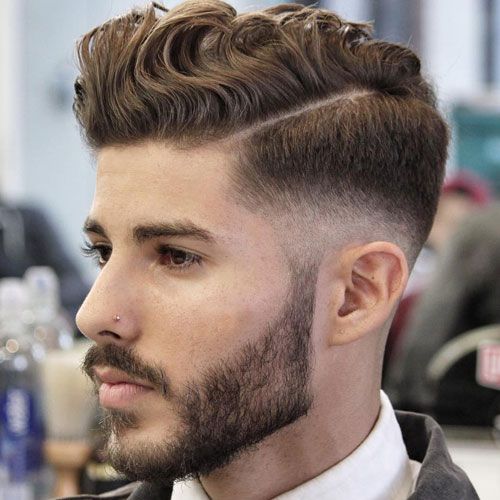 The side apart hairstyle is also a fantastic styling choice if you boast long, wavy hair. Thanks to their dynamic texture, your hair strands will naturally spring with volume from the defined part. The taper fade will also make them look even more memorable.
Side Part couple with a short haircut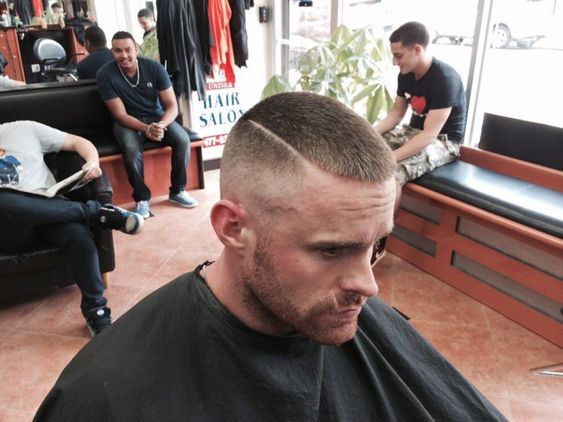 You will usually find side parts among gentlemen who boast locks at least one or two inches long. That does not imply that it will not look great on individuals who have shorter hair. Take a look at the side part coupled with a buzz cut above, for instance.
The curly side part haircut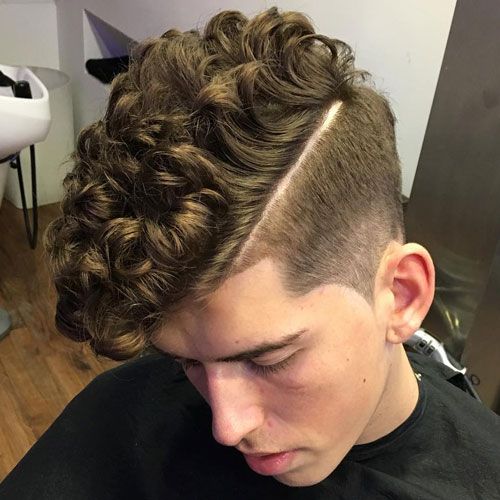 Most side part hairstyles you'll encounter in this enumeration today will perfectly fit individuals who boast straight strands. That said, this haircut is exceptional for men with all sorts of hair textures. If you boast curls, do not hesitate to bring out the best in them using the sharp, shaved part above.
Military side part hairstyle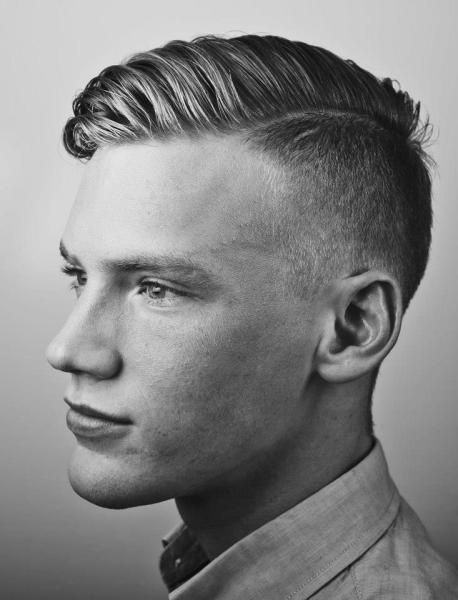 If this vintage military side part does not make you nostalgic, I honestly do not know what will. For this instance, I went back in time to the most famous military haircuts from the 1950s. And even though more than ½ a century has passed since then, the hairstyle is still trending like it came out yesterday.
The Soft Part Haircut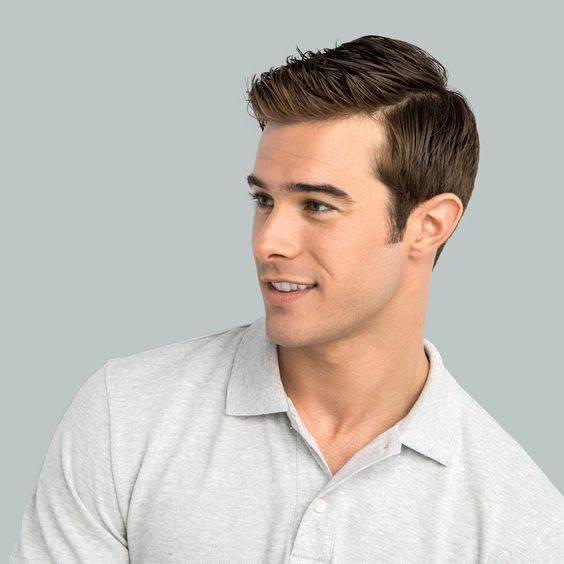 We will be reviewing side part haircuts throughout this enumeration, but what about a haircut that also qualifies as a soft part haircut? Just like the name suggests, the soft part haircut boasts a subtle approach to a part.
Rather than defining or otherwise shaving the part, all you need to do is comb the hair to the sides to attain a natural cut.
Short side part haircut for thick hair plus a neck tattoo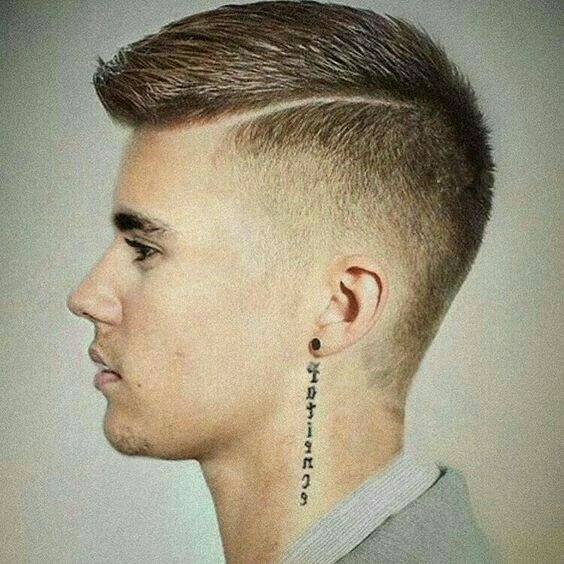 If you boast significantly thick hair like me, you understand that keeping it long can be a pain. For a more natural cut and less maintenance, contemplate keeping your hair as short you can in the long run.
To spice up the final look, ensure you always go for the hard part.
Long hair with a side part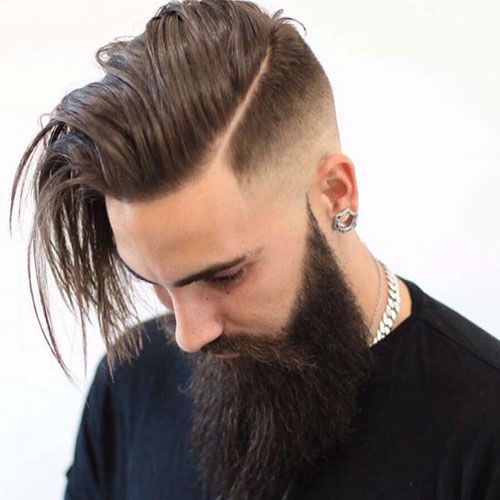 At the beginning of the post, I also noted that long hair can also sport side part hairstyles and still look great. Well, here is one for them.
If you have thick and long beards, then you should also take a longer hairstyle like the individual above into consideration. That said, instead of keeping the hair long all around the head, opt for a taper fade coupled with a side part as the icing on the cake.
Flat top side part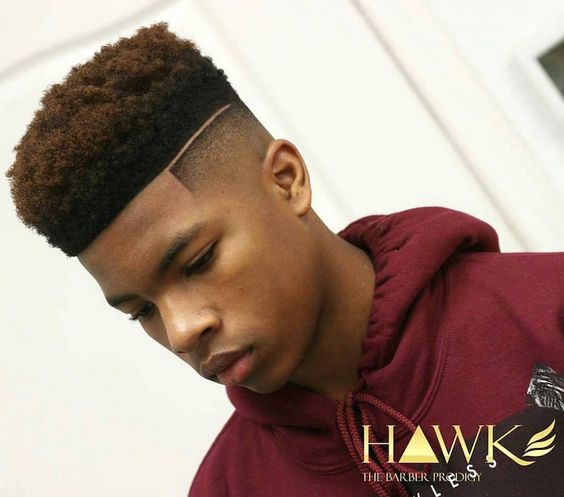 No African American should ever underestimate the potential of the flat top coupled with a flat top side part. This barbershop haircut has been trending as one of the best for decades now, and it is still looking as fresh as ever.
The side part helps emphasize the haircut.
Angular fringe with a side part hairstyle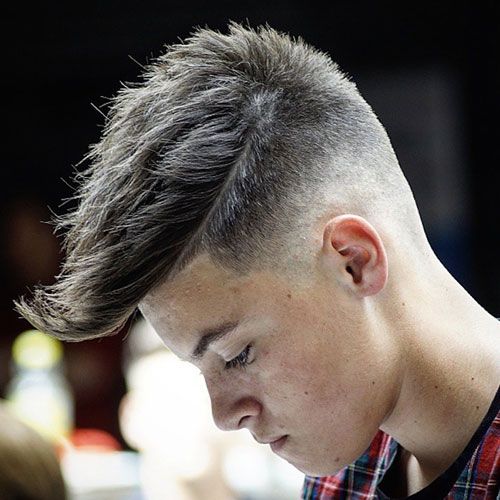 The angular fringe is an ideal haircut to couple with a side part. Even though the part in this image is a little bit more discrete than most others we have looked at in this enumeration, it still managed to show how well it could outline the textured top part of the haircut.
Dandy side part hairstyle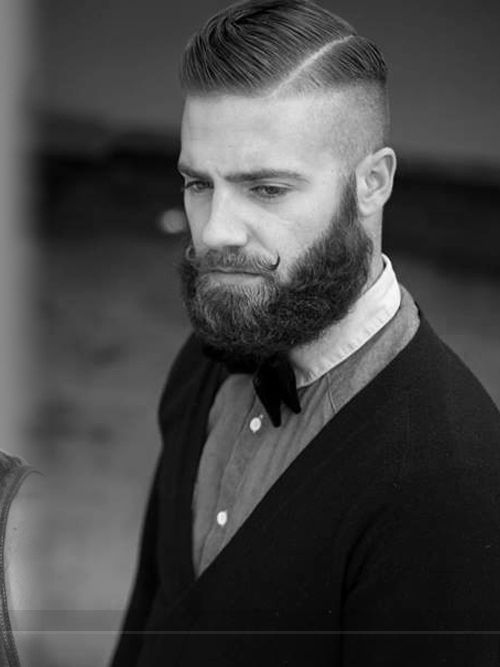 Regardless of the fact a side part hairstyle would typically inspire the edgiest styles, this styling option is frequently used by gentlemen who choose the dandy lifestyle. As you can see in the image above, you can also couple the side part haircut with a well-groomed beard and mustache.
A side part coupled with a spiky haircut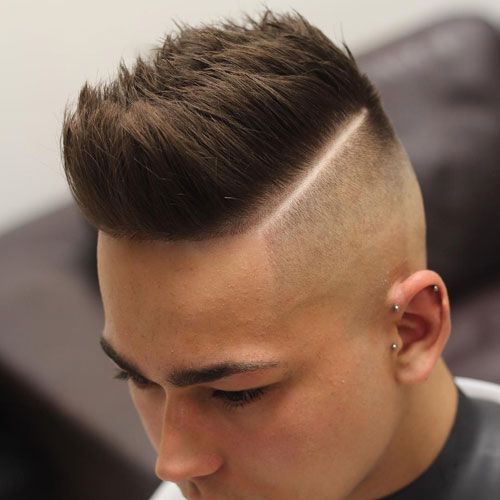 Not only is the undercut in the image above done extremely well, but it also is the hardtop. The top part looks softly spiked and textured simultaneously: but without being loaded with a hair product.
The modern pompadour with the side part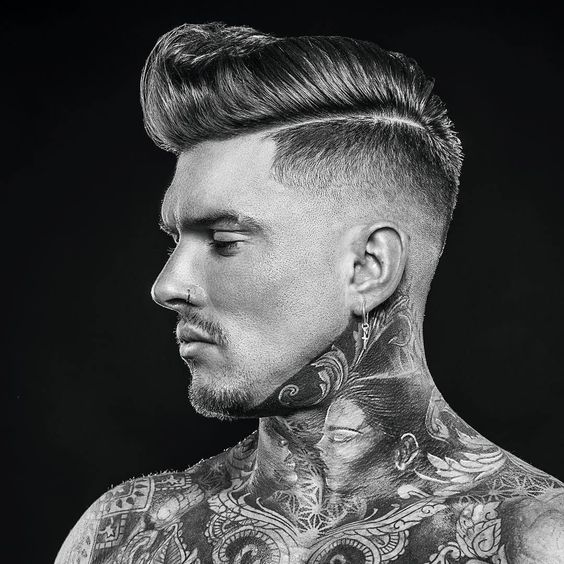 First things first, did you know that, initially, the pompadour haircut was a style for women in the past? Curiously enough, however, it is now (around 250+ years after its introduction) worn mainly through just men and considered stable for men worldwide.
You can top up the look with a side part like the gentleman above.
The layered Modern Pompadour with a side part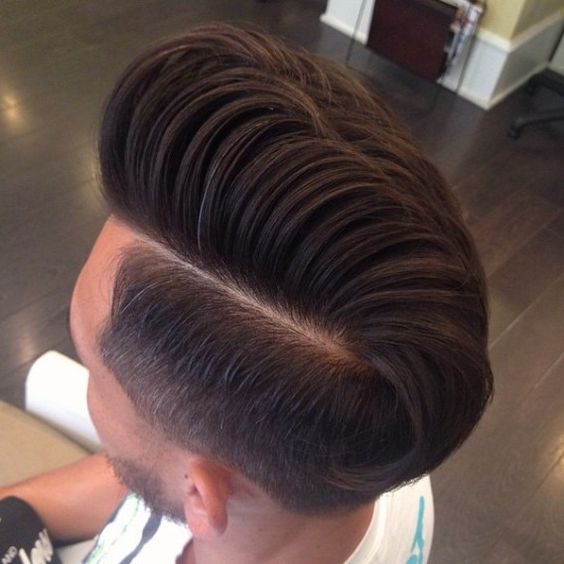 As I mentioned in an earlier section, the pompadour first came as a haircut for women. But when it did back in the 40s, it immediately made an impression on men. Most of them took notice of the new trend and started trying it out themselves.
But the haircut caught the public's eye when a young man started wearing it layered and heavily, which was none other than Elvis Presley.
A modern blue pompadour with a side part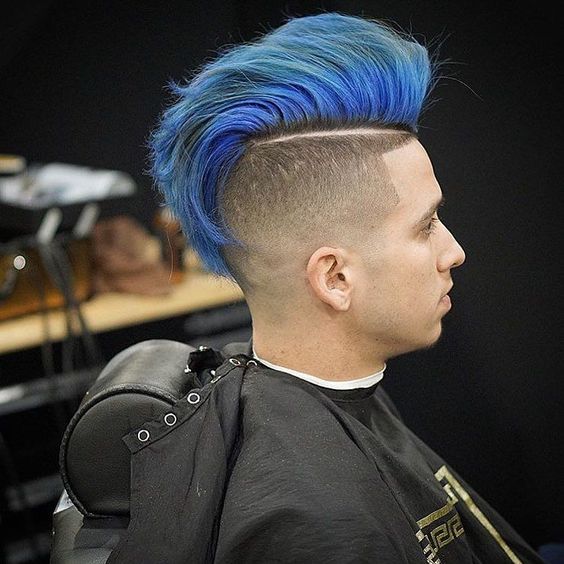 Building on the haircut above, it may be hard to try and be as creative as you can while styling the best pompadour haircut. Do this to honor its history. Try out with all your favorite colors without holding back.
The modern white pomp with a side part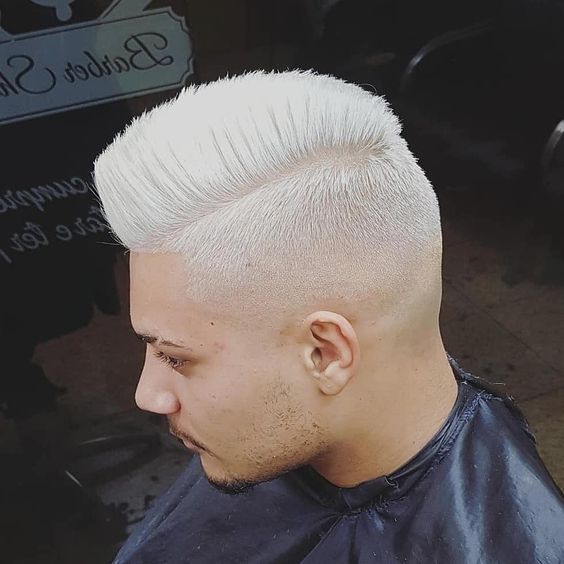 31.
Side Part with Low Fade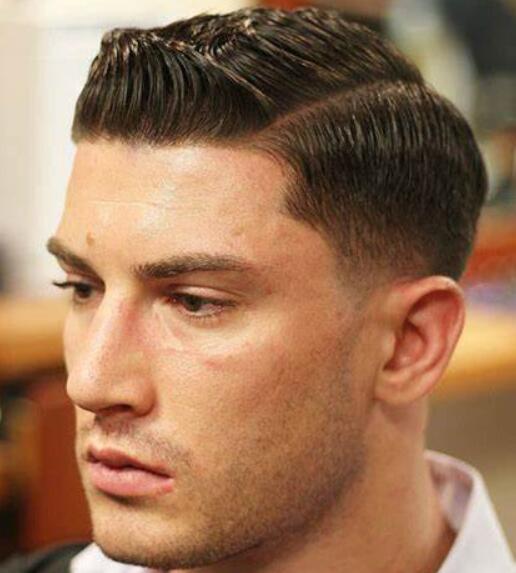 32.
Side Part with Disconnected Undercut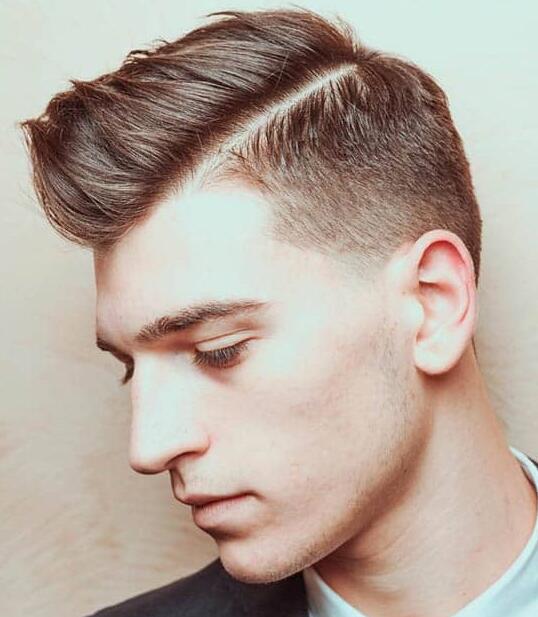 33.
Afro Side Part
34.
Side Part with Quiff
35.
Side Part with
Burst Fade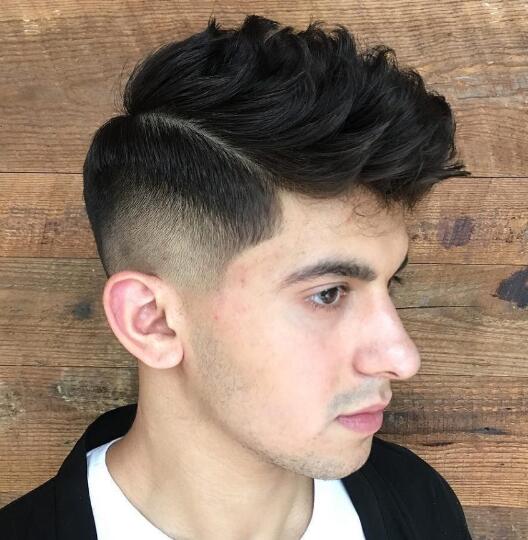 36.
Side Part for Curly Hair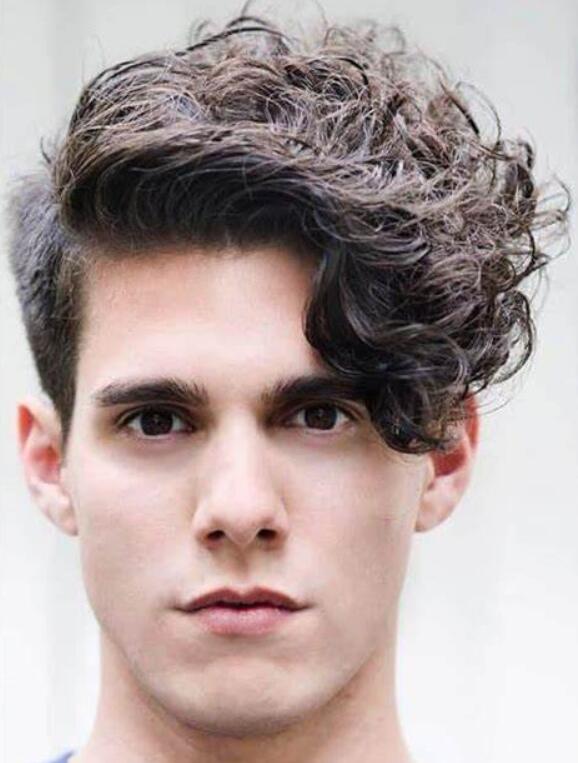 37.
Side Part with
Hard Part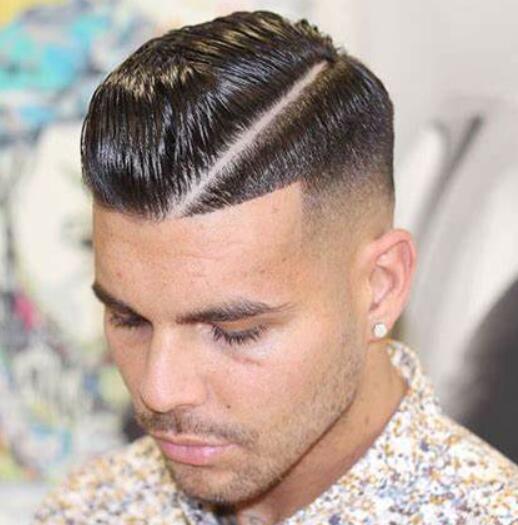 38.
Side Part with High Fade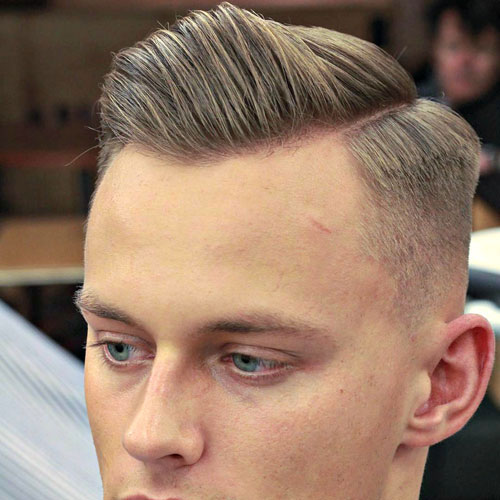 39.
Side Part for Straight Hair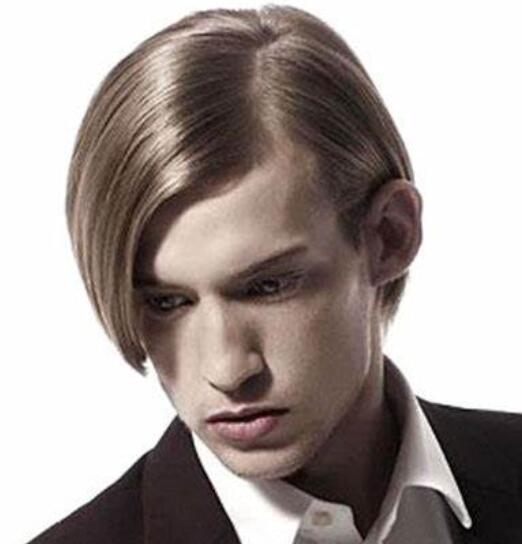 40.
Side Part for Thick Hair
41.
Side Part with Skin Fade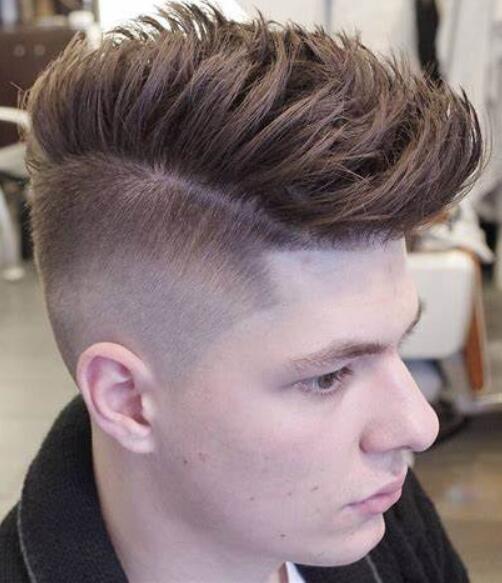 42. Side Part with Mid Fade

43. Side Part and Slick Over Haircut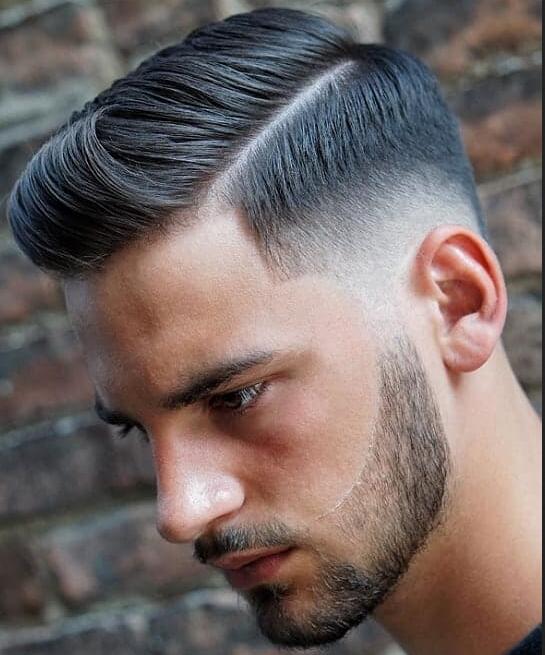 44.
Side Part with
Fauxhawk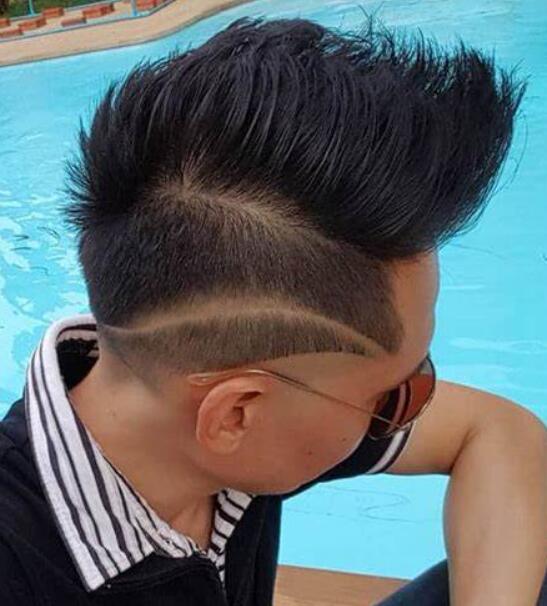 45. 
Side Part with

Ivy League Hairstyle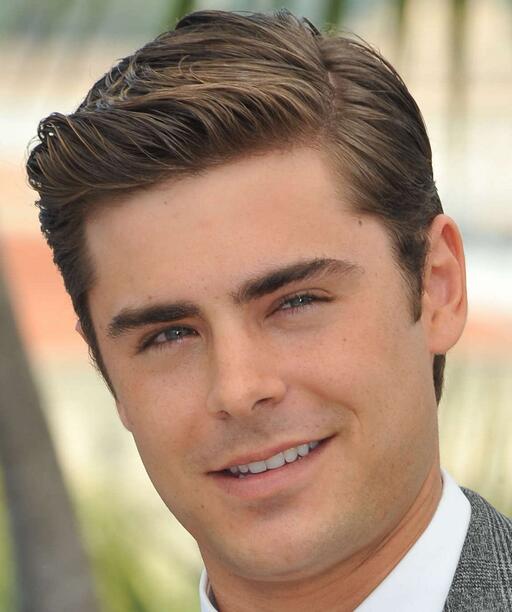 46.  Side Part With Loose Waves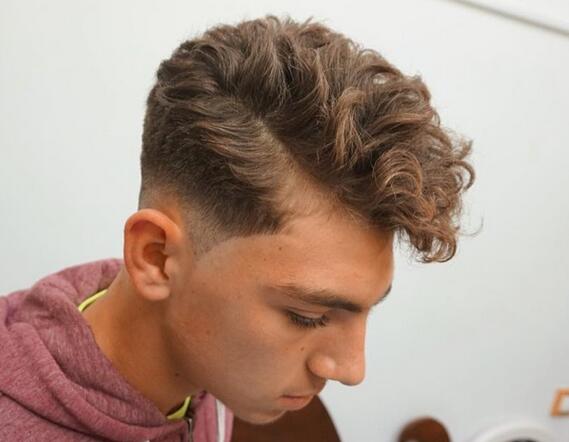 47. Side Part for Medium Length Hair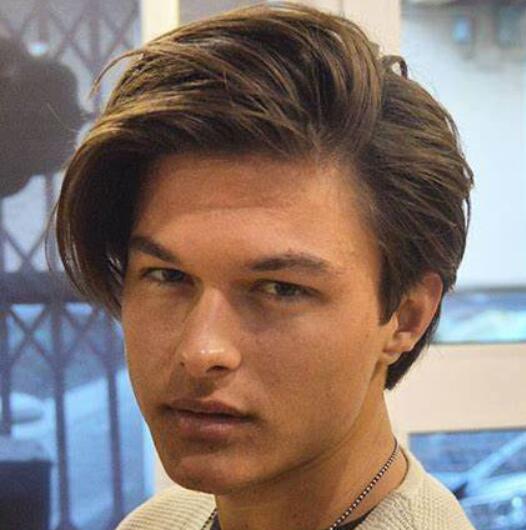 48. Side Part with
Bald Fade

49.
Side Part with Taper Fade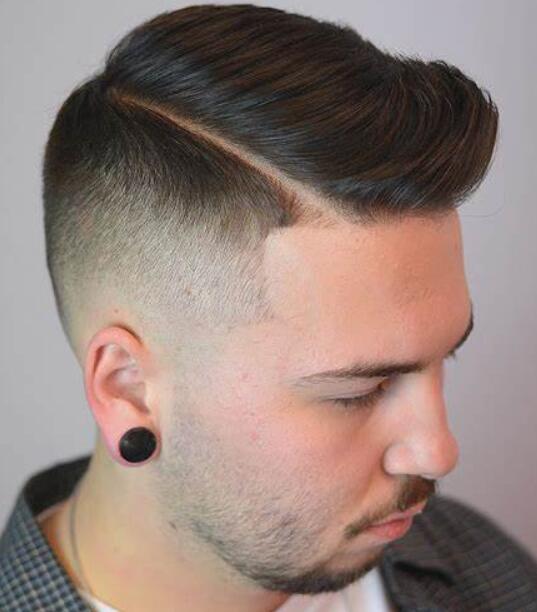 50.
Side Part with
Hard Line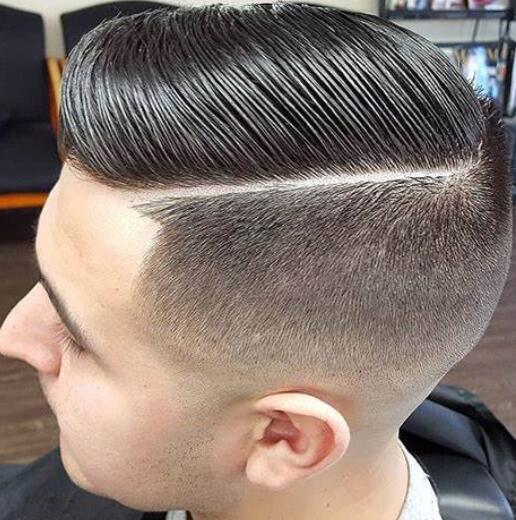 Whenever I come across great hair colors that can transition perfectly well from one season to the next, I love it. And this super white blonde coupled with a side part does exactly just that. You can further pair it with a demure pompadour like the gentleman above, and you have got yourself the best haircut of the year.