Tree braids are a trendy hairstyle among African-American women, especially in the early 2000s. These braids are a type of micro braids done close to the head around the sides of the face and at the nape of the neck to form a tree-like pattern. They can be done in various colors, such as red, green, blue, etc.
This haircut is considered a protective style and can be worn long. They are the natural method of extending the hair since it does not require glue or a needle. However, tight braiding can result in hair damage and loss. This hairstyle can last 2 to 3 months, depending on a person's care and hair type.
Tree braids are suited for any occasion. They are preferred by many women these days as it is one of the best ways for the natural extension of hair. They do not require heat or spray to settle the extension in hair. Since the extension is braided from the tip of the hair, it settles with the original hair with less or no difference. This article will list 50 beautiful tree braids hairstyles for women.
50 Tree Braid Hairstyle to make you look beautiful for any occasion
There are varieties of tree-braid hairstyles that one could wear to look fabulous. Here, we list the 30 best tree braid hairstyles you don't want to miss out on.
Front-Braided Tree Braids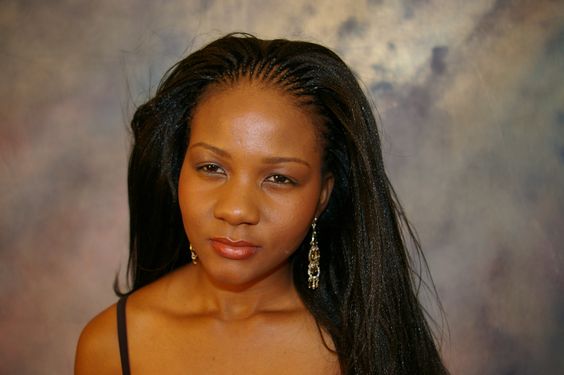 If you want your hair to look voluminous and bushy, this hairstyle is perfect. It makes the extension look natural. This hairstyle has the extension braided from the forehead and ends with thick, voluminous hair. The hairstyle seems best when you don't want your hair to hide your outstanding facial features.
Wave Tree Braids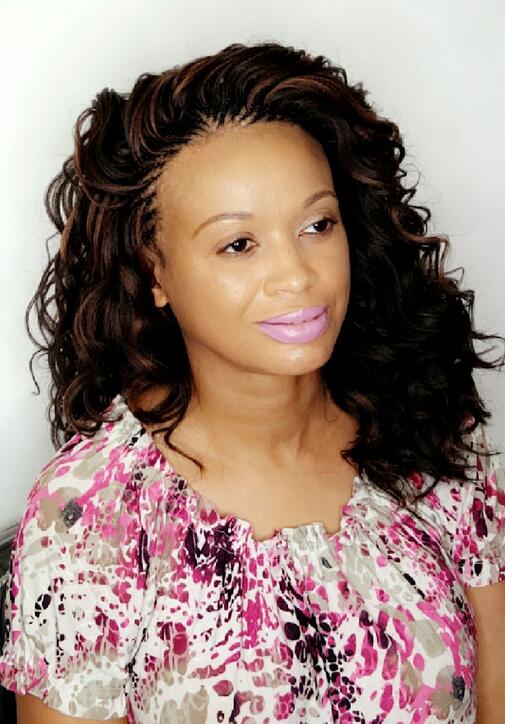 The wavy tree braids give a retro look to your otherwise sexy personality. This can be the best choice to try experiments on your curly or straight hair. The hair extension braided on the forehead can part in the middle or sideways and ends with waves.
Center-parted braids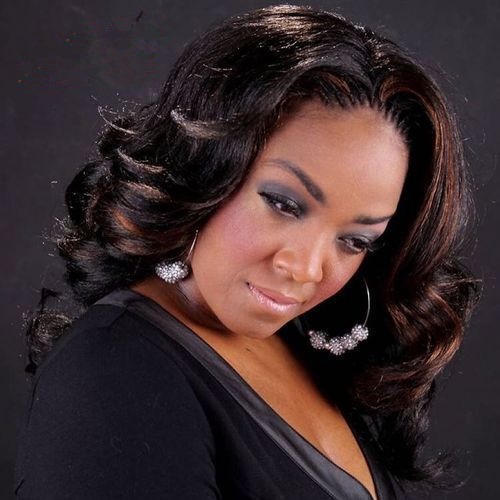 You can try the center-parted tree braid hairstyle for a more classy and elegant look. It partitions the hair in the middle. You can use a tint of hair color in the partition to highlight the tree braid on the forehead. In the end, a wavy hairstyle can be an extra beautiful feature of this hairstyle.
Side-swept tree braid with curls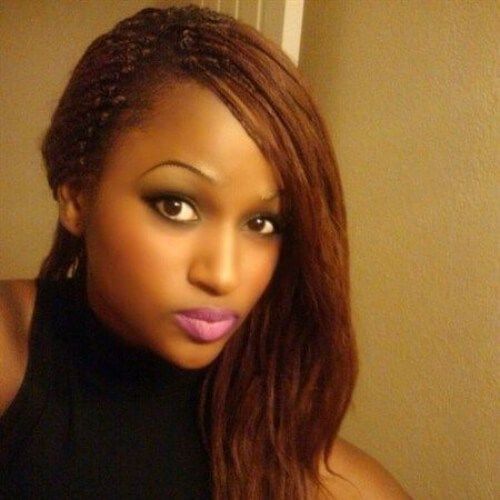 If you like the side-swept hairstyle, this side-swept tree braid with curls is the best choice. This hairstyle gives you a clean side-swept bang with tree-braid partitioning. This hairstyle is even more beautiful with curly hair people.
Curly Updo with tree braids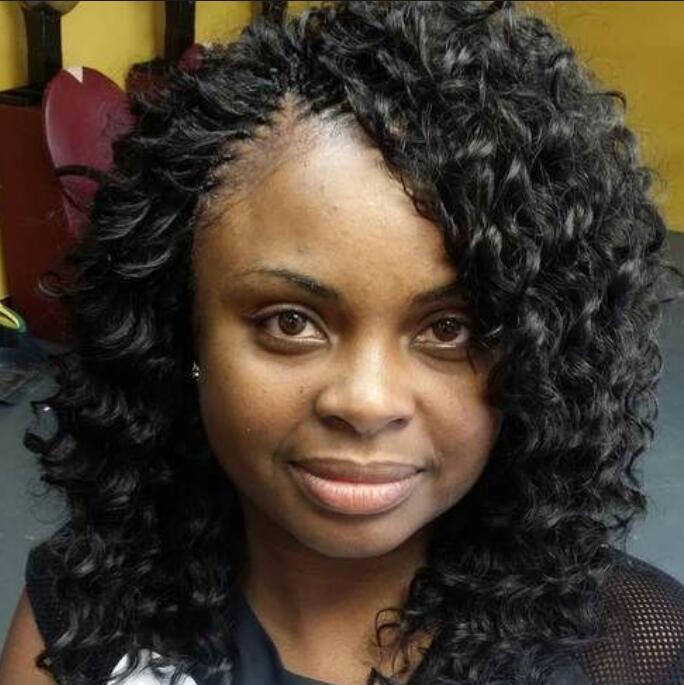 This natural hair extension style is the best for an elegant look at a wedding or party. It could go well with your large neck and hand accessories. Styling with forehead bangs can make you look young and sexy.
Half-up and half-down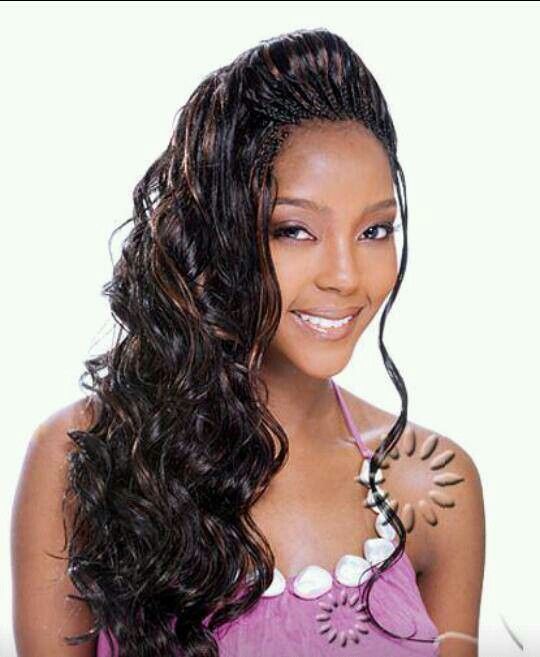 This hairstyle gives you a vibrant and youthful look. The braided hair at the top gives you the convenience of highlighting your facial features. Ultimately, a curl or straight hair gives you a youthful and beautiful look at the party.
Ponytail with tree braids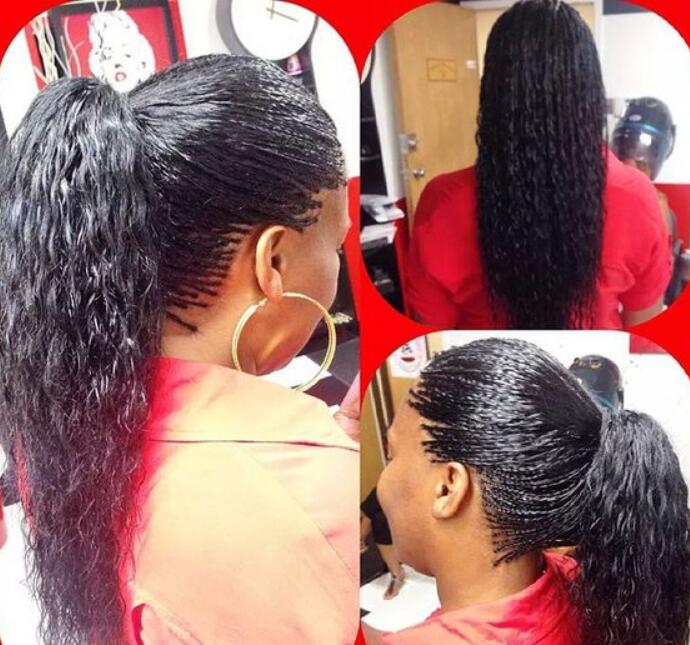 You must try this hairstyle if you love to experience a vibrant hairstyle. The hair extension looks so natural in the ponytail, giving you the thickness you need. If possible, you can use your hand to comb your hair to protect your tree braids.
Tree braids with highlights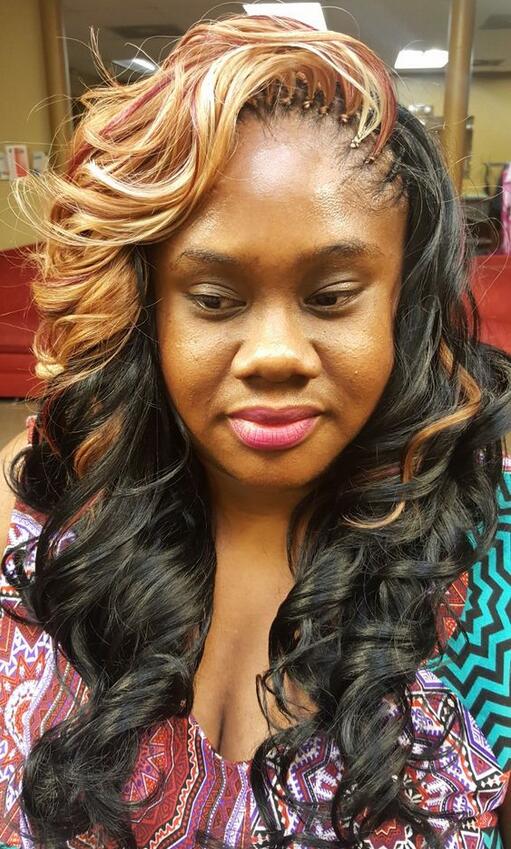 To give a unique twist, you can try highlights with tree braids. This is one of our favorite hairstyles. It provides a beautiful touch to the braids; as usual, the extension looks remarkably natural.
Headband tree braids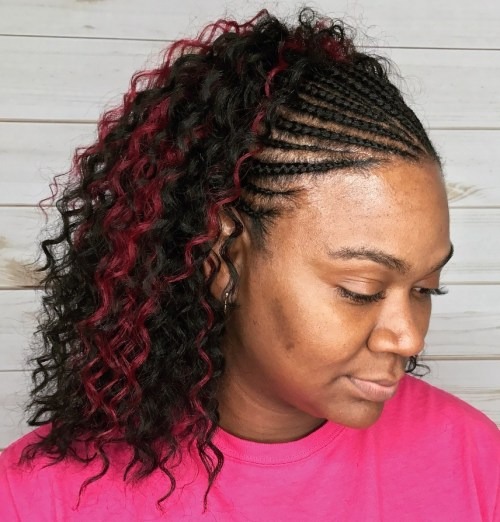 The tree braids with a headband are excellent for getting that little girl in you. The headband with extension is an attractive choice to differentiate the tree braid from the curls. It is suitable for any length. The headband lets you have a prominent neckline and face features.
Sleek Tree Braid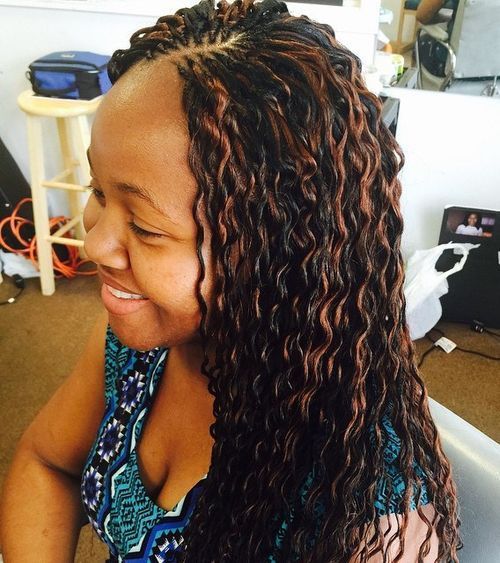 Source
The Sleek Tree braid suits tall, short, or medium hair. One can wear a sleek tree braid with long or short wavy hair. The elegant tree braid is easy to style and can be done with minimal effort.
Lush curls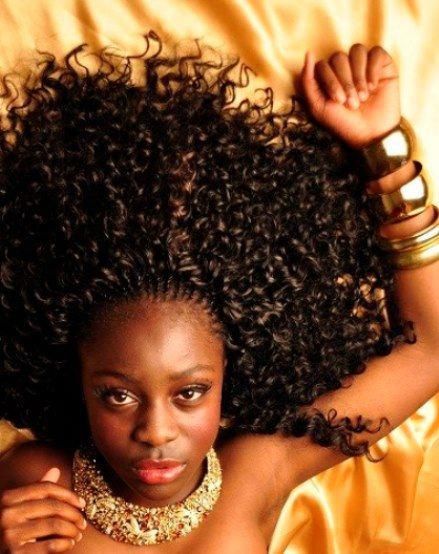 The Lush curls give you an exuberant look you will wish to have. The dense curls with tree braids give a sexy look. Adding highlights of your favorite color will give you a more charming look.
Layered burgundy tree braids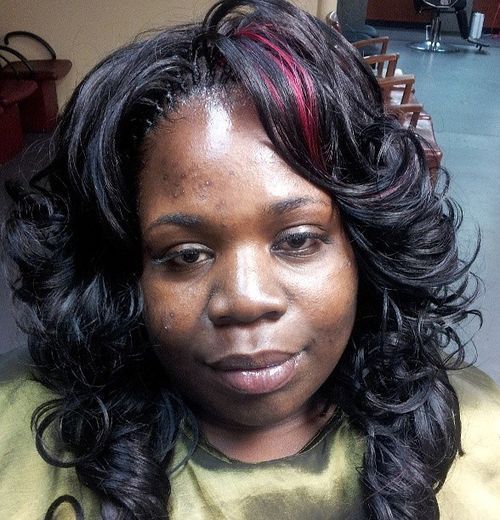 This layered burgundy tree braid is one of our favorite hairstyles for short hair. If you want a short and dense hairstyle, this layered hairstyle with a natural look gives a bouncy look. Convenience and beauty go hand-in-hand with this hairstyle.
The obvious contrast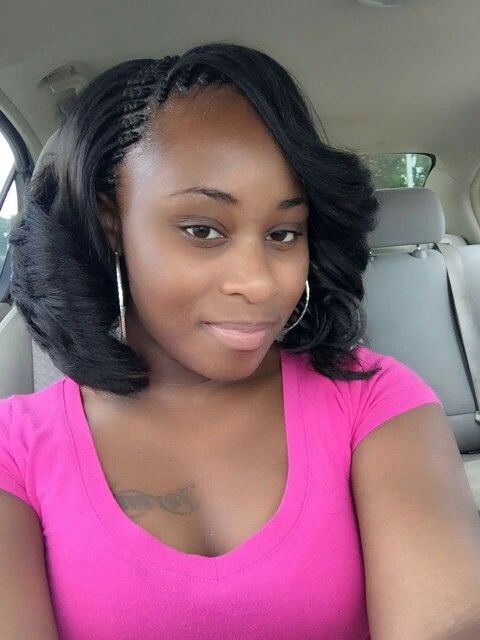 If you do not want to highlight the extension, this hairstyle is not for you. But this haircut distinguishes the tree braids from the soft and curly/straight hair.
Voluminous beast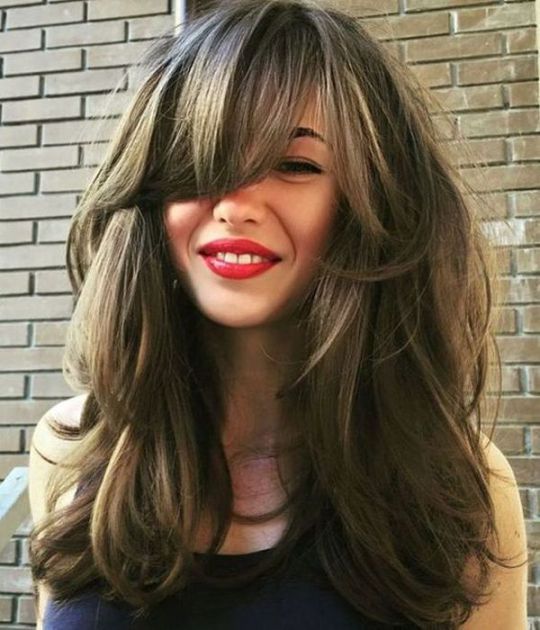 We suggest the best choice if you want thick and beautiful hair. The extension braided at the top gives a beastly volume to your hair. It isn't easy to maintain, but the result will give you a long-lasting impression.
Soft highlights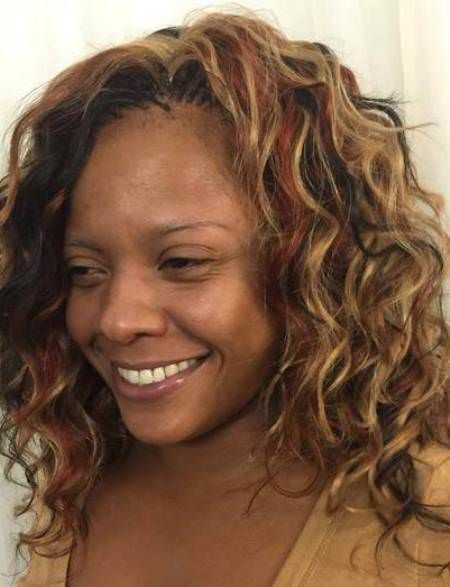 The soft highlights give a distinct look to the hairstyle. You can pick a hair extension that would suit your hair color or the dye perfectly. It will provide a youthful look and one that is undoubtedly exuberant.
More than natural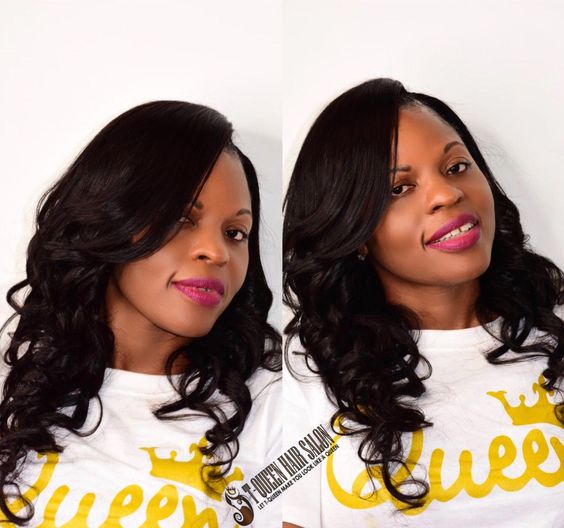 This hairstyle is perfect if you wish to hide the braids and hair extensions. A hair professional could give you a more-than-natural look by letting you wear three braids on the hair extension.
Red highlights
The red tree braids are the trend this year. Many might fear dyeing their original hair, resulting in hair damage and loss. But this red highlights hairstyle gives you the advantage of using a red hair extension with original hair to give a natural look.
Micro Tree Braids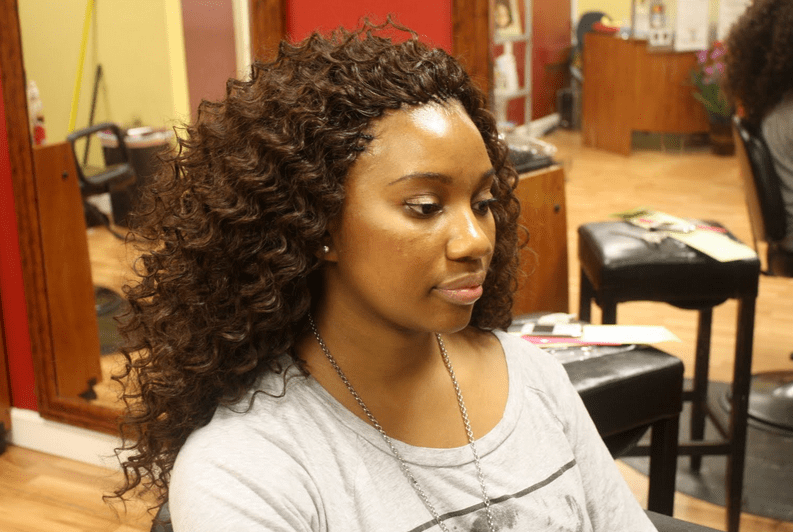 A micro braid is a cute hairstyle if you select the hair extension's proper texture and color. This hairstyle requires considerable time and effort compared to other hairstyles. But the output of this hairstyle gives a beautiful outlook.
Cornrow tree braids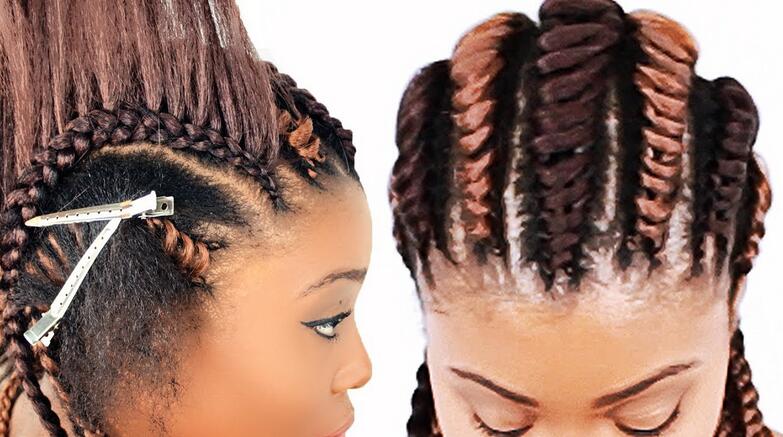 This hairstyle gives a unique outlook, as the braid looks like a cornrow on the side of the face. The hair extension is braided to the hair in a cornrow fashion. This braid can be done on the sides of the face. However, the tree braid cannot be extended to the back.
Wet and wavy braids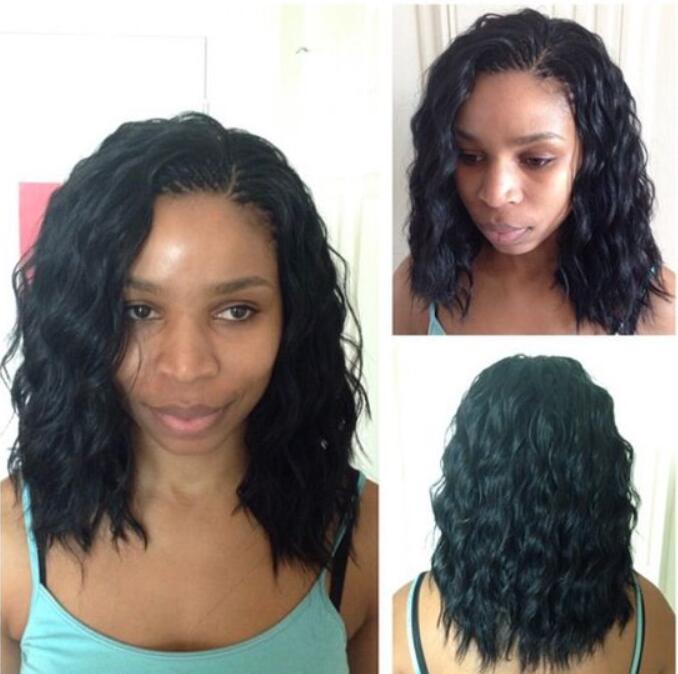 It is best to do tree braids on damp hair. The hair should not be wet or dry for making braids haircuts. But this hairstyle is perfect for wet hair. The tree braids occupy the front part of the head, extending to a natural wavy or curly open hair in the back.
Waterfalls waves style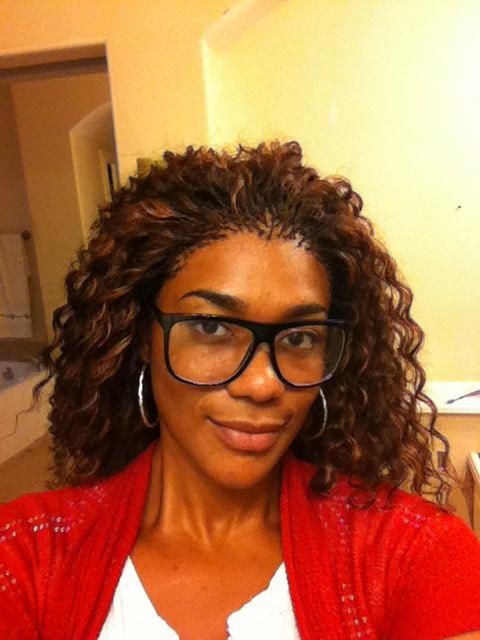 The waterfall waves' style gives you the needed youthful style. Since it is more suitable for long hair, short hair can choose a long extension. Selecting the texture and color of the hair extension properly is wise.
Fine tree braids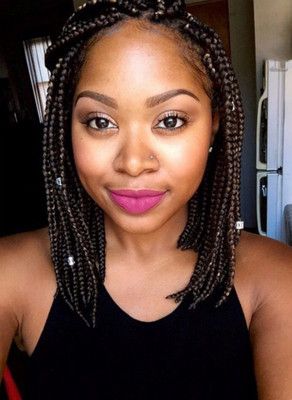 Fine tree braids require a lot of effort compared to any other style. You have to be so patient until this braid is done. But the maintenance is low compared to any different braids. If you feel that a single braid is loose, you can undo that one braid and redo it again.
Partly top bun tree braids
This hairstyle is so cute that you can experiment with various versions. A small bun on the top of the head, which unravels to long or medium-length hair, gives a unique outlook. The open hair can be wavy or braided, depending on your fun experimentation.
Converging bottom Tree Braids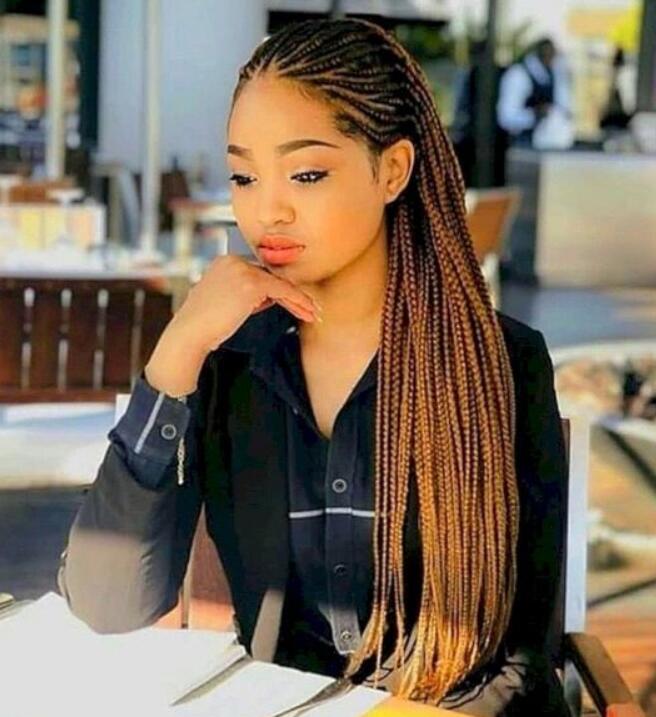 This unique hairstyle gives you a similar outlook to a ponytail. The only difference is that, in the ponytail hairstyle, you should tie the hair together. This hairstyle is made so the hair is braided to converge into a single braid. Thereby, the braids fall on one side of the shoulder.
Curly bob tree braids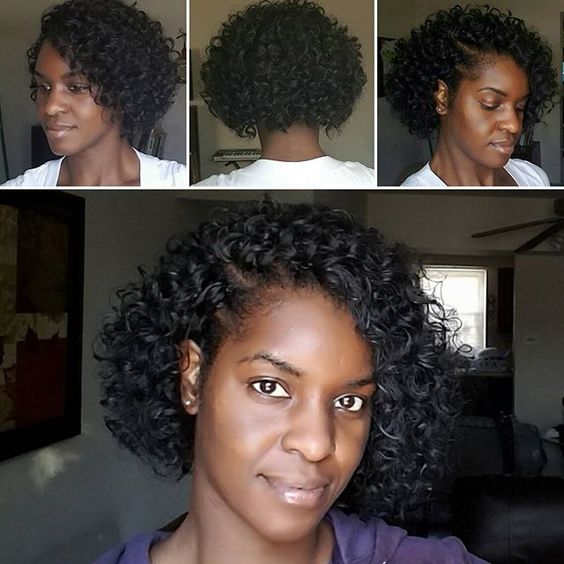 This is the best choice for that sweet and simple outlook to give the required fluffiness to the hair. It is a must-try if you need that short yet fluffy hairstyle.
Curly tree braids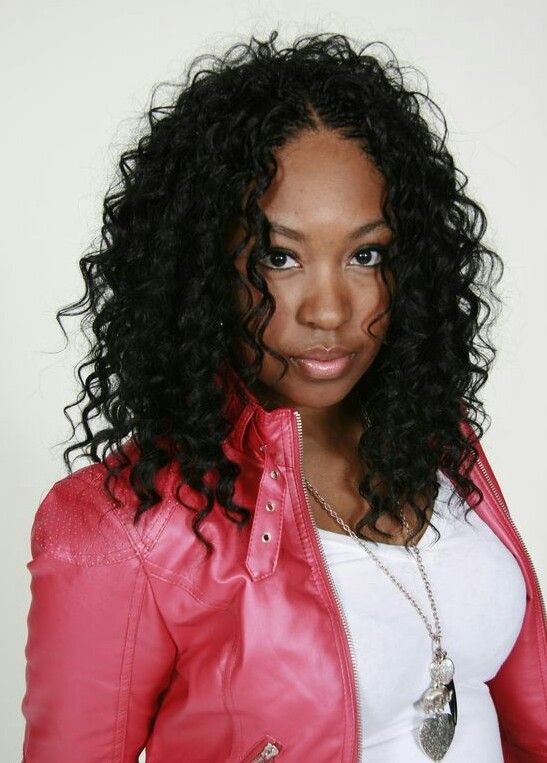 Though straight hair also gives a beautiful outlook, curly hair is the best choice for tree braids. But do not worry; you can always choose to curl your hair to make it look natural.
Criss-cross goddess braids
Source
The criss-cross goddess braids give an elegant look, suitable for weddings and parties. Adding a partly bun on top of the head will make you stand unique in the crowd.
Side-swept cornrows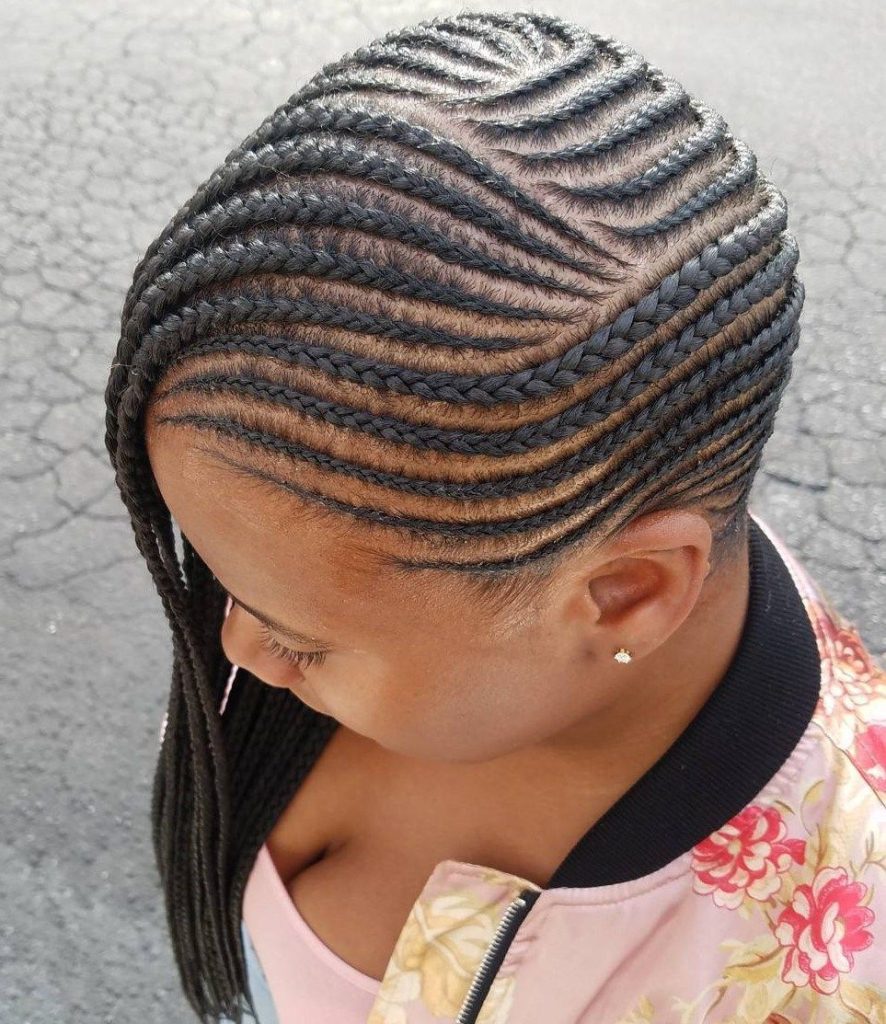 The cornrow hairstyle gives you a cornrow fashion hair braid on the side and front of the head. This sophisticated hairstyle requires effort in maintenance and daily combing of hair. But you can style it differently every day.
Cornrows enclosed by headband braid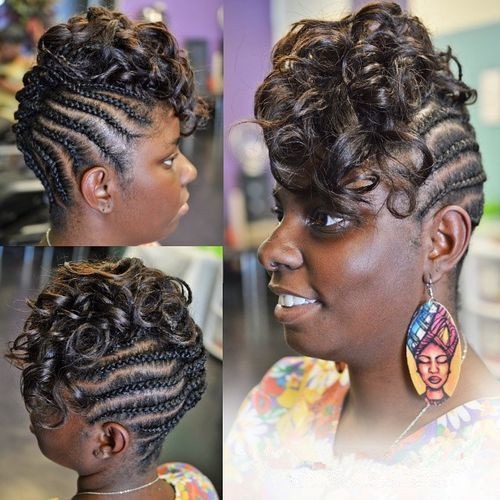 This hairstyle involves less damage to your original hair as enclosed by the cornrows fashioned hair extension. But to sustain this hairstyle for weeks, it is better to wrap the hair while sleeping. You can also add front or side-swept bangs for experimentation.
Snake tree braids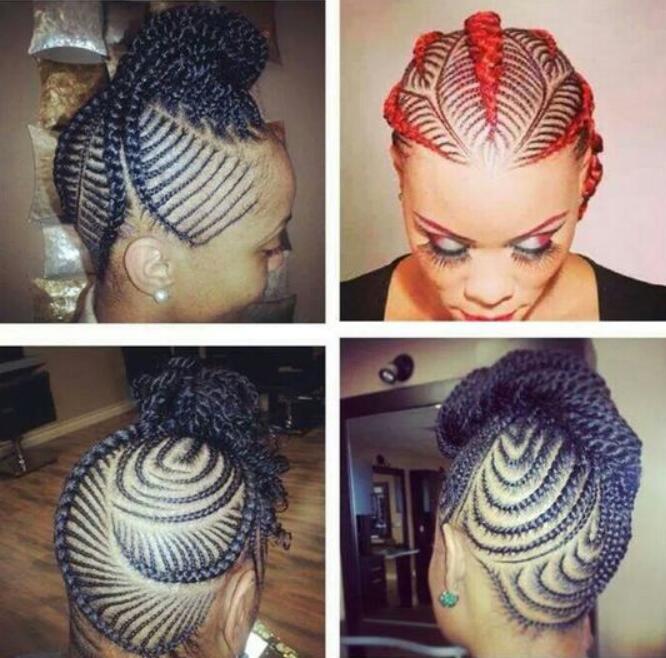 This hairstyle gives a unique outlook from all the other hairstyles listed above. The tree braids are aligned to look like a snake. It can be complemented with curly or wavy long hair. You can also have a ponytail instead of open hair.
31. Intricate Tree Braids
Intricate tree braids are all about attention to detail. These small and finely crafted braids create a mesmerizing pattern that can be tailored to your unique style. This style not only looks amazing but also showcases the skill of your hairstylist.
32. Ombre Tree Braids
Ombre tree braids bring a captivating blend of colors to your hair. The gradual transition from dark to light hues adds depth and dimension to your hairstyle. This trendy look is ideal for those who want to make a bold and fashionable statement.
33. Bohemian-Inspired Tree Braids
Bohemian-inspired tree braids embrace the free-spirited and unconventional beauty of the Boho style. These braids often feature loose ends and a relaxed, carefree appearance. They are perfect for music festivals, beach outings, or any casual gathering where you want to exude a laid-back charm.
34. Twisted Tree Braids
Twisted tree braids introduce a unique texture to your hairstyle. These braids are twisted, creating a playful and dynamic look. They add depth and visual interest to your hair, making it stand out in any crowd.
35. Elegant Updo with Tree Braids
An elegant updo featuring tree braids is the epitome of sophistication. This timeless hairstyle is perfect for weddings, galas, or any formal event. It showcases your grace and style while keeping your hair neatly arranged.
36. High Ponytail with Tree Braids
A high ponytail adorned with tree braids offers a chic and modern twist to a classic hairstyle. It's a versatile choice that works well for both casual outings and more formal occasions. The tree braids add a unique touch to the traditional ponytail.
37. Tree Braids with Beads
Tree braids with beads celebrate African heritage and offer a visually stunning look. The colorful beads woven into your braids create a vibrant and lively appearance. This style not only looks beautiful but also pays homage to cultural traditions.
38. Goddess Tree Braids
Goddess tree braids exude regal elegance with their intricate and flowing style. These braids are often larger and longer, creating a goddess-like aura around you. This is a perfect choice for formal events where you want to feel like royalty.
39. Tree Braids with Senegalese Twists
Combining tree braids with Senegalese twists results in a truly unique and fashionable hairstyle. The combination of intricate tree braids with the structured twists creates a dynamic and captivating look. It's a style that showcases your creativity and individuality.
40. Waist-Length Tree Braids
Waist-length tree braids are all about making a dramatic statement. These braids cascade down your back, creating a captivating and enchanting appearance. They are perfect for special occasions where you want to stand out.
41. Chunky Tree Braids
Chunky tree braids offer a bold and expressive look. The thicker braids make a strong visual impact, highlighting your confidence and style. This is a great choice for those who want a daring and trendy look.
42. Tree Braids with Loose Curls
Tree braids with loose curls create a soft and romantic appearance. The combination of the intricate braids with flowing curls adds a touch of dreaminess to your overall look. It's an ideal choice for date nights or romantic evenings.
43. Feathery Tree Braids
Feathery tree braids introduce a light and airy texture to your hairstyle. These braids are often loosely done, creating a playful and carefree vibe. It's a style that adds a youthful and energetic touch to your appearance.
44. Tree Braids with Side Bangs
Tree braids with side bangs frame your face beautifully, enhancing your features and adding a youthful charm. The side-swept bangs create a dynamic and eye-catching look, making it a great choice for various occasions.
45. Tree Braids with Ribbon Accents
Incorporating ribbon accents into your tree braids adds a touch of elegance and sophistication. The ribbons create a lovely contrast with the braids, making your hairstyle even more enchanting. It's an excellent choice for special events where you want to make a refined impression.
46. Tree Braids with Silver Accessories
Silver hair accessories complement tree braids beautifully. Whether it's hairpins, clips, or other adornments, the silver accents create a stylish and eye-catching look. They add a touch of glamour to your hairstyle, making it perfect for upscale gatherings.
47. Tree Braids with Golden Highlights
Golden highlights in your tree braids bring warmth and radiance to your overall appearance. These highlights catch the light beautifully, creating a dazzling effect. It's a style that adds a touch of luxury to your look.
48. Tree Braids with Intricate Patterns
Incorporating intricate patterns into your tree braids allows you to express your creativity and individuality. Whether it's geometric shapes, symbols, or symbols of cultural significance, these patterns add depth and meaning to your hairstyle.
49. Tree Braids with Red Ombre
Red ombre in your tree braids creates a bold and fiery look. The red hues add intensity and passion to your appearance, making it a striking choice for a night out or any event where you want to make a statement.
50. Tree Braids with Floral Accents
Adorning your tree braids with delicate floral accents brings a touch of nature to your hairstyle. These floral embellishments create a whimsical and feminine look, making it perfect for spring and summer gatherings. It's a style that radiates freshness and charm.
FAQs
1. How long do Tree Braids typically last?
The duration of Tree Braids can vary depending on various factors, such as the type of hair extensions used and how well they are cared for. On average, Tree Braids can last anywhere from four to eight weeks. Proper maintenance and regular touch-ups can help prolong their lifespan.
2. Can anyone get Tree Braids, regardless of hair type or texture?
Yes, Tree Braids can be done on different hair types and textures. They are versatile and can work well with various hair lengths and thicknesses. However, consulting a professional stylist is essential to determine if Tree Braids suits your hair type and condition.
3. Are Tree Braids damaging to the natural hair?
When done correctly and maintained properly, Tree Braids are generally considered a protective hairstyle that can help promote hair growth and minimize damage. However, it is crucial to have the braids installed and removed by a skilled stylist to ensure that the process does not cause excessive tension or damage to the natural hair.
4. How long does it take to install Tree Braids?
The installation time for Tree Braids can vary depending on the desired length, thickness, and complexity. On average, it can take four to eight hours to complete the installation process. The duration may be shorter or longer based on individual factors.
5. How should I care for Tree Braids?
To maintain the longevity and health of Tree Braids, it is essential to follow proper care practices. This includes regular cleansing of the scalp and braids with a gentle shampoo, moisturizing the hair and scalp with lightweight oils or leave-in conditioners, and avoiding excessive pulling or tension on the braids. It is also recommended to sleep with a satin or silk bonnet or use a satin pillowcase to minimize friction.
6. Can I swim or exercise with Tree Braids?
While Tree Braids can withstand some moisture and light activities, it is generally advisable to avoid excessive exposure to water and sweat, as it can cause the braids to loosen or frizz. If you plan to swim or exercise, it is recommended to wear a swimming cap or protective style to minimize the contact of the braids with water and sweat.
7. How do I remove Tree Braids?
It is recommended to have a professional stylist remove your Tree Braids to prevent any potential damage to your natural hair. The stylist will carefully unravel and detangle the braids, ensuring that your hair remains healthy and undamaged throughout the removal process.