Tree braids originally wore by Afro-Americans and are a hot trendy hairstyle in 2021 due to their simple installation yet beautiful results. This stunning hairstyle is best suited for any occasion. Braiding has always been the best way to grow hair. However, tight braiding can result in hair damage and loss. These braids are preferred by many women these days as it is one of the best ways for the natural extension of hair.
Tree braids do not require heat or spray to settle the extension in hair. Since the extension is braided from the tip of the hair, it settles with the original hair with less or no difference between them. For this reason, tree braids are also called 'invisible braids.' Tree braids are the natural methods of extending the hair since it does not require glue or needle. This hairstyle lasts for 2 to 3 months, depending on a person's care and hair type.
30 Tree Braid Hairstyle to make you look beautiful for any occasion
There are varieties of tree braid hairstyles that one could wear to look fabulous. Here, we list the 30 best tree braid hairstyles that you don't want to miss out on trying.
Front-Braided Tree Braids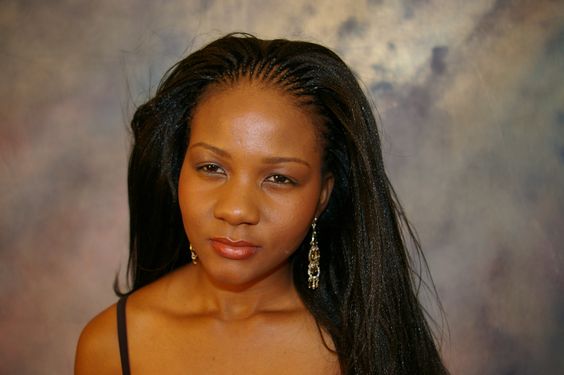 If you want your hair to look voluminous and bushy, this hairstyle is a perfect choice. It makes the extension look natural. This hairstyle has the extension braided from the forehead and ends with thick, voluminous hair in the end. The hairstyle looks particularly best when you don't want your hair to hide your outstanding facial features.
Wave Tree Braids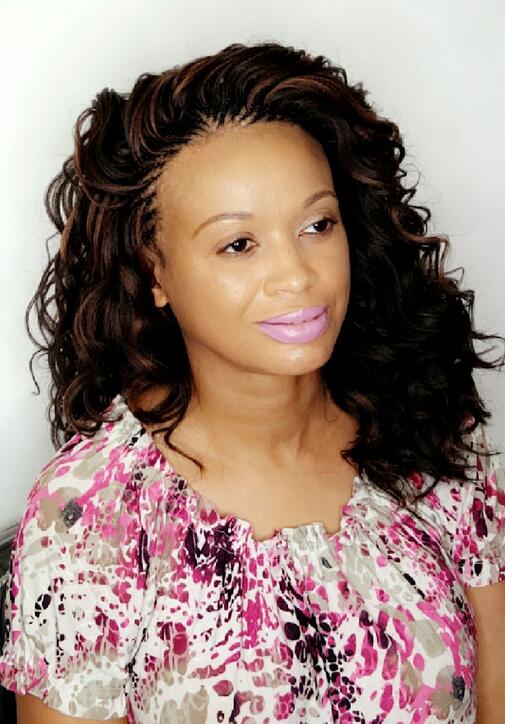 The wavy tree braids give a retro look to your otherwise sexy personality. If you want to try experiments on your curly or straight hair, this can be the best choice. The hair extension braided on the forehead can part in the middle or sideways and ends with waves.
Center-parted tree braids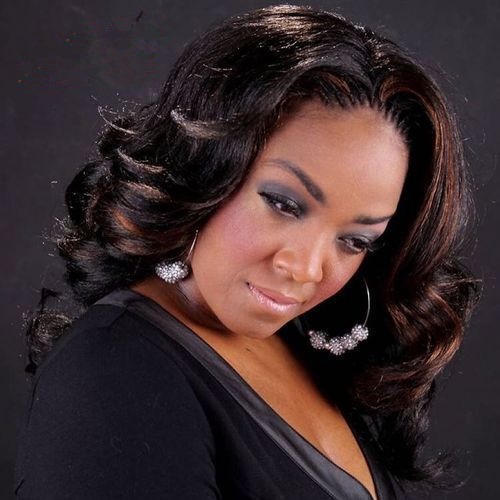 For a more classy and elegant look, you can try the center-parted tree braid hairstyle. It partitions the hair in the middle. You can use a tint of hair color in the partition to highlight the tree braid on the forehead. A wavy hairstyle on end can be an extra beautiful feature to this hairstyle.
Side-swept tree braid with curls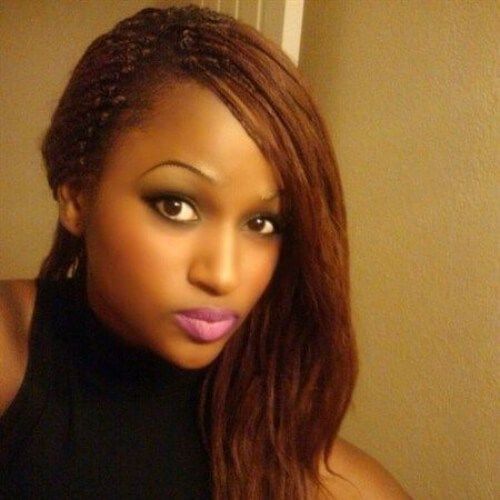 If you are a fan of the side-swept hairstyle, this side-swept tree braid with curls is the best choice. This hairstyle gives you a clean side-swept bang with tree braid partitioning. This hairstyle is even more beautiful with curly hair people.
Curly Updo with tree braids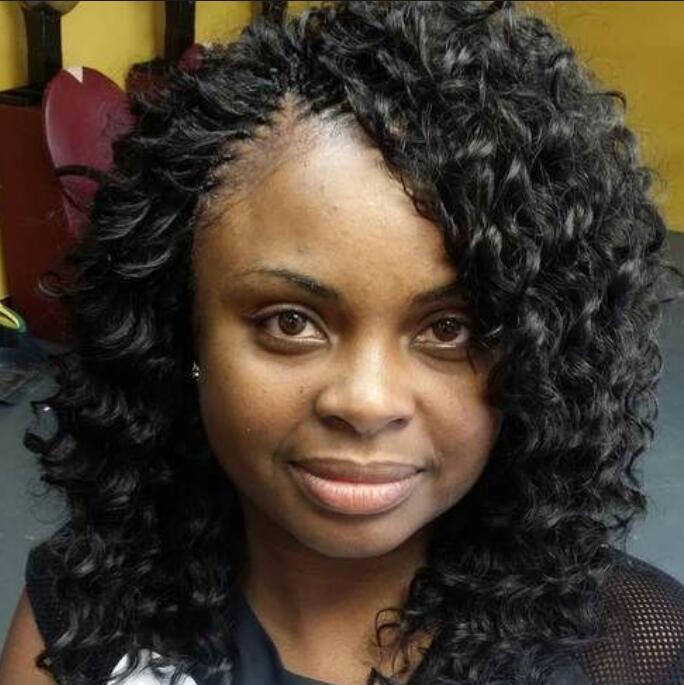 For an elegant look at a wedding or party, this natural hair extension style is the best. It could go well with your large neck and hand accessories. Styling with forehead bangs can make you look young and sexy.
Half-up and half-down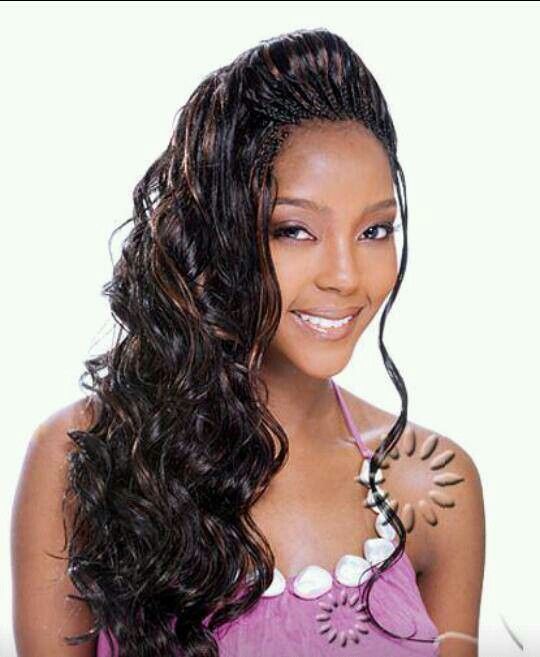 This hairstyle gives you a vibrant and youthful look. The braided hair at the top gives you the convenience of highlighting your facial features. A curl or straight hair, in the end, gives you a young and beautiful look at the party.
Ponytail with tree braids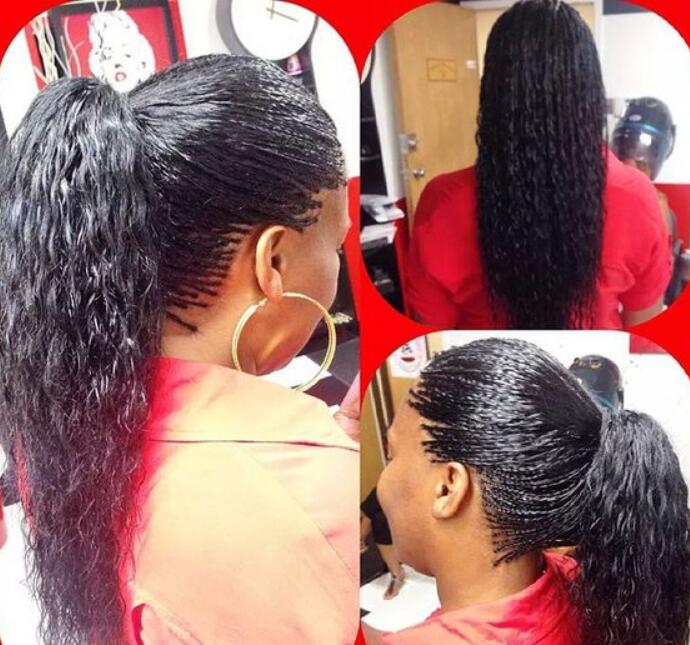 You must try this hairstyle if you love to experience a vibrant hairstyle. The hair extension looks so natural in the ponytail, and it gives you the thickness you need for a ponytail. You can use your hand to comb your hair, if it is possible, to protect your tree braids.
Tree braids with highlights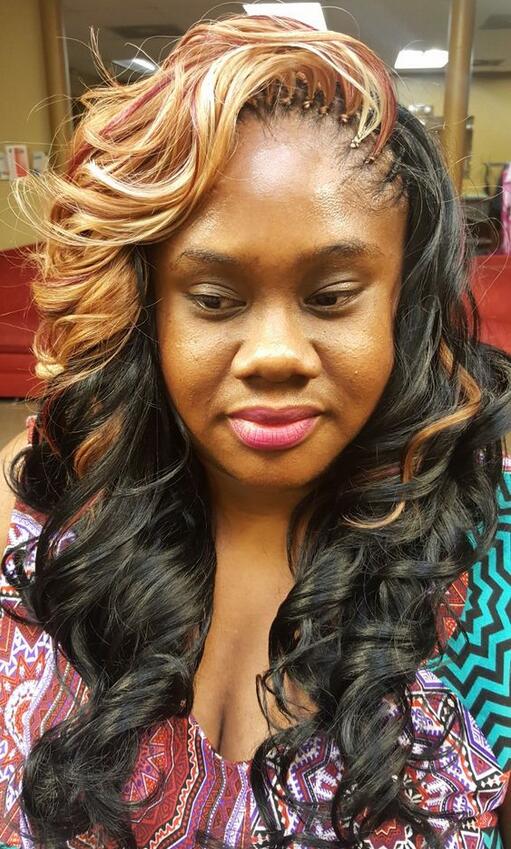 To give a unique twist, you can try highlights with tree braids. This is one of our favorite hairstyles. It gives a beautiful touch to the braids, and as usual, with tree braids, the extension looks remarkably natural.
Headband tree braids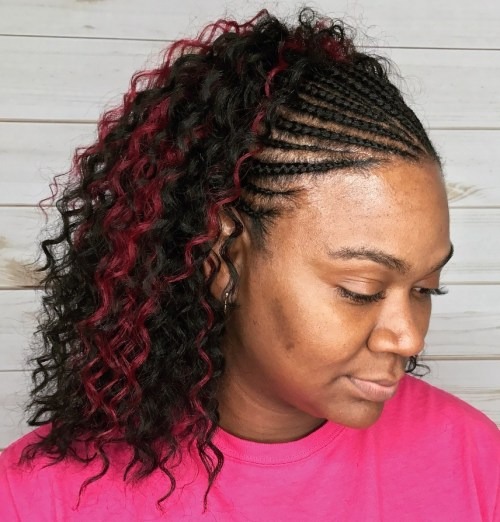 The tree braids with a headband are an awesome choice to get that little girl in you out. The headband with extension is a beautiful choice to differentiate the tree braid from the curls. It is suitable for any length. The headband lets you have a prominent neckline and face features.
Sleek Tree Braid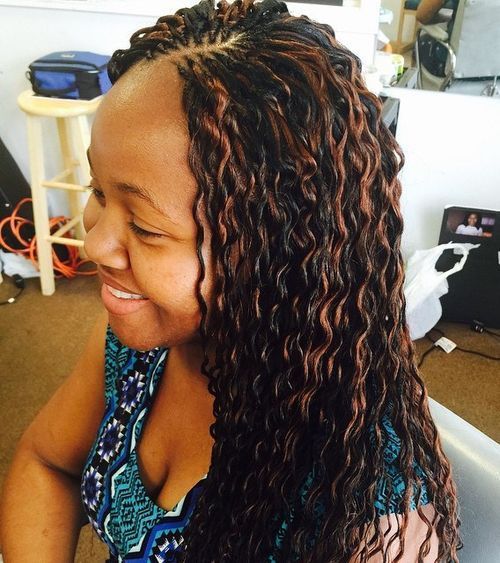 Source
The Sleek Tree braid is suitable for tall, short, or medium hair. One can wear a sleek tree braid with long or short wavy hair. The sleek tree braid is so easy for styling and so can be done with minimal effort.
Lush curls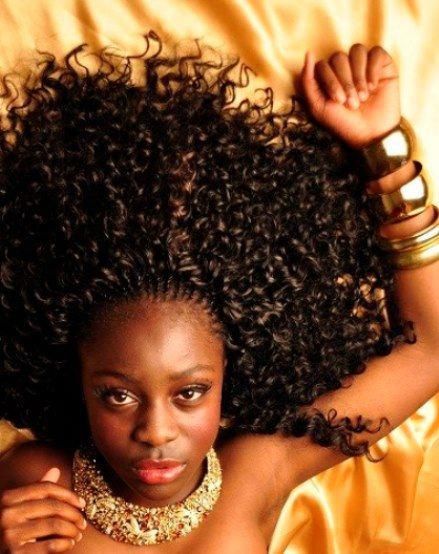 The Lush curls give you an exuberant look you will wish to have. The dense curls with tree braids give a sexy look. If you add it up with some highlights of your favorite color, it will give you a more charming look.
Layered burgundy tree braids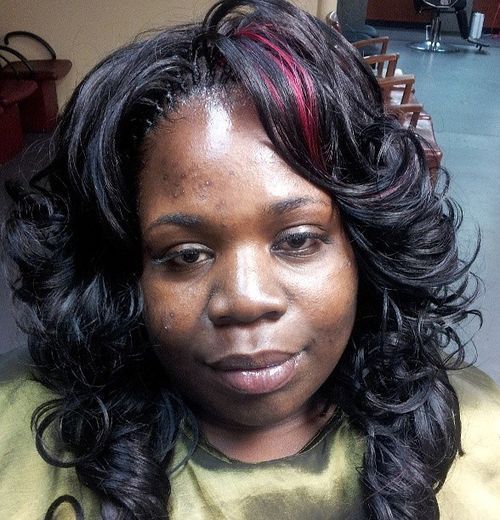 This layered burgundy tree braid is one of our favorite hairstyles for short hair. If you want to have a short and dense hairstyle, this layered hairstyle with a natural look gives a bouncy look. Convenience and beauty go hand-in-hand with this hairstyle.
Obvious contrast tree braids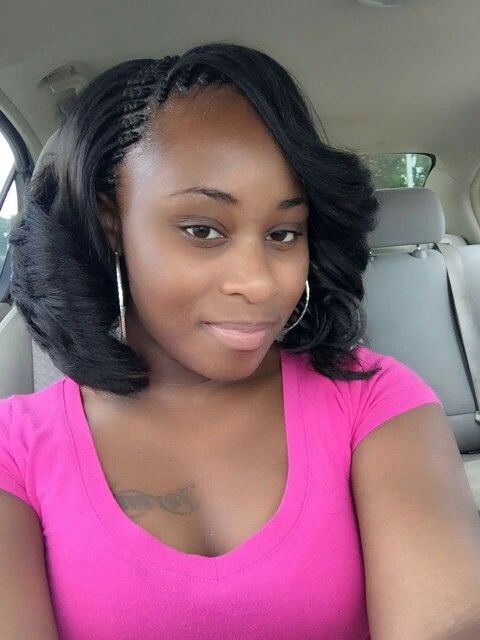 If you did not want to highlight the extension, then this hairstyle is not for you. But this haircut gives a beautiful distinction between the tree braids and the soft and curly/straight hair.
Voluminous beast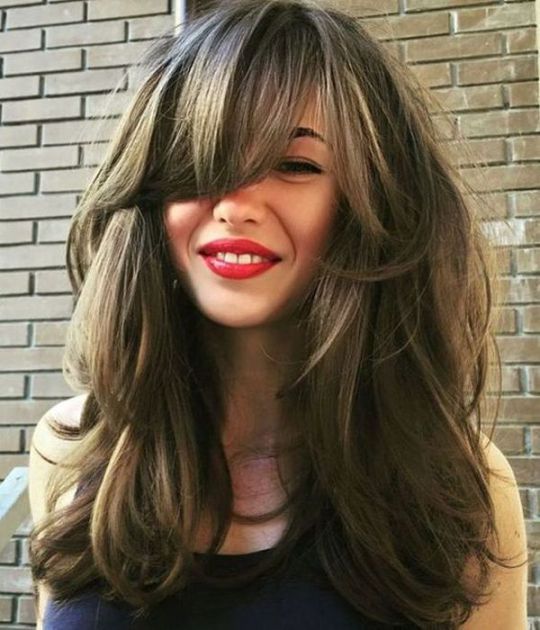 If you want to have absolutely thick and beautiful hair, we would suggest the best choice for you. The extension braided at the top gives a beastly volume to your hair. It isn't easy to maintain, but the result will give you a long-lasting impression.
Soft highlights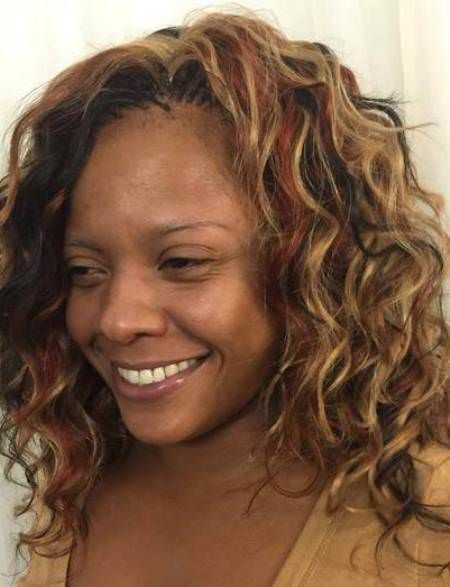 The soft highlights give a distinct look to the hairstyle. You can pick a hair extension that would suit your hair color or the dye perfectly. It will give a youthful look and one that is surely exuberant.
More than natural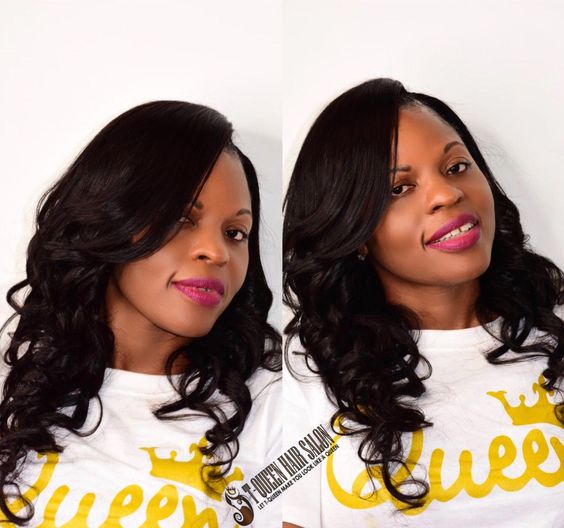 This hairstyle is perfect for you if you wish to hide the braids and hair extensions. A hair professional could make you a more-than-natural look by letting you wear tree braids on the hair extension.
Red highlights
The red tree braids are the trend of this year. Many might fear to dye their original hair as it could result in hair damage and loss. But this red highlights hairstyle gives you the advantage of using a red hair extension with original hair to give a natural look.
Micro Braids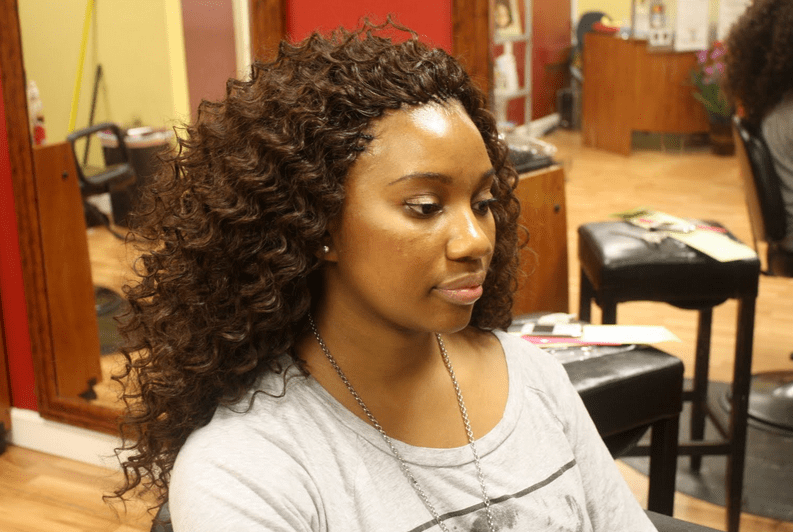 A micro braid is a cute hairstyle if you select the hair extension's proper texture and color. This hairstyle requires a lot of time and effort considerably compared to other hairstyles. But the output of this hairstyle gives a beautiful outlook.
Cornrow tree braids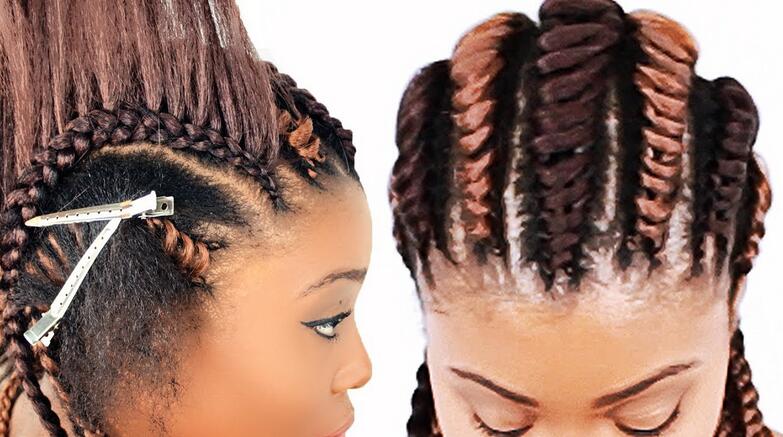 This hairstyle gives a unique outlook, as the braid looks like a cornrow on the side of the face. The hair extension is braided to the hair in a cornrow fashion. This braid can be done on the sides of the face. However, the tree braid cannot be extended to the back.
Wet and wavy braids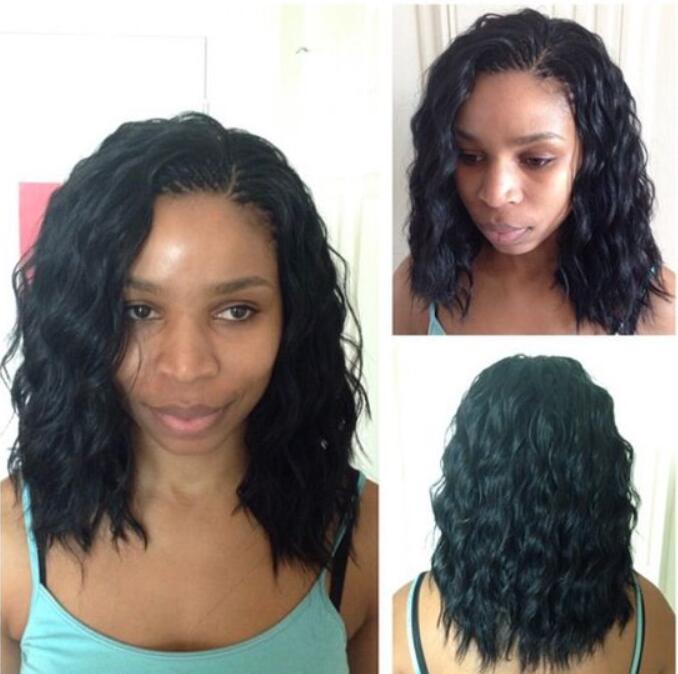 It is best to do tree braids on damp hair. The hair should not be wet or dry for making braids haircuts. But this hairstyle is perfect for wet hair. The tree braids occupy the front part of the head, extending to a natural wavy or curly open hair in the back.
Waterfalls waves style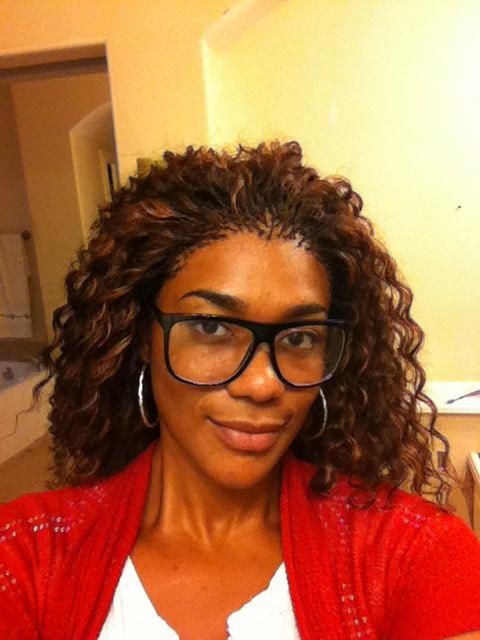 The waterfall waves' style gives you the needed youthful style. Since it is more suitable for long hair, people with short hair also can choose a long hair extension. It is wise to choose the texture and color of the hair extension properly.
Fine tree braids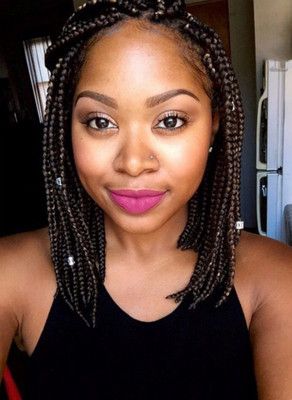 The fine tree braids require a lot of effort compared to any other style. You have to be so patient until this braid is done. But the maintenance is low compared to any other braids. If you feel that a single braid is loose, you can undo that one braid and redo it again.
Partly top bun tree braids.
This hairstyle is so cute that you can experiment with various versions of it. A small bun on the top of the head, which unravels to a long or medium-length hair, gives a unique outlook. The open hair can be either wavy or braided, depending on your fun experimentation.
Converging bottom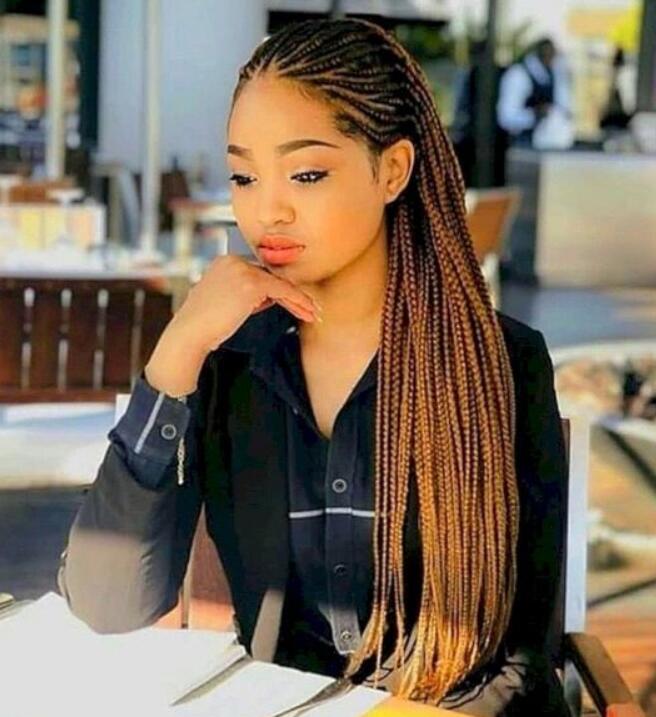 This unique hairstyle gives you a similar outlook as a ponytail. The only difference is that, in the ponytail hairstyle, you should tie the hair together. This hairstyle is made so that the hair is braided to converge together to a single braid. Thereby, the braids fall on one side of the shoulder.
Curly bob tree braids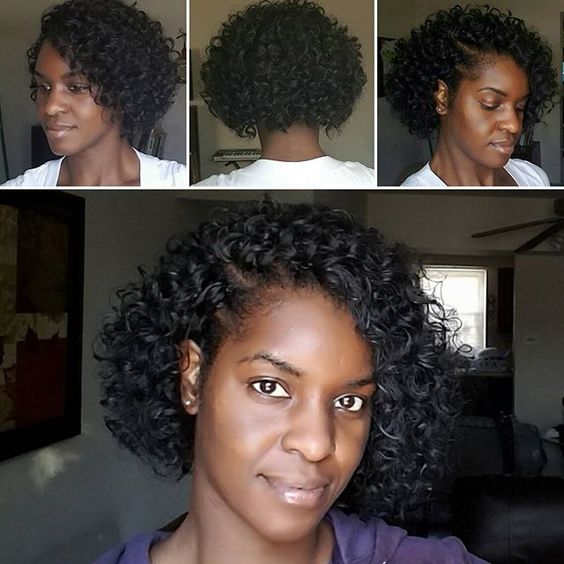 This is the best choice for that sweet and simple outlook to give the required fluffiness to the hair. It is a must-try if you need that short yet fluffy hairstyle.
Curly tree braids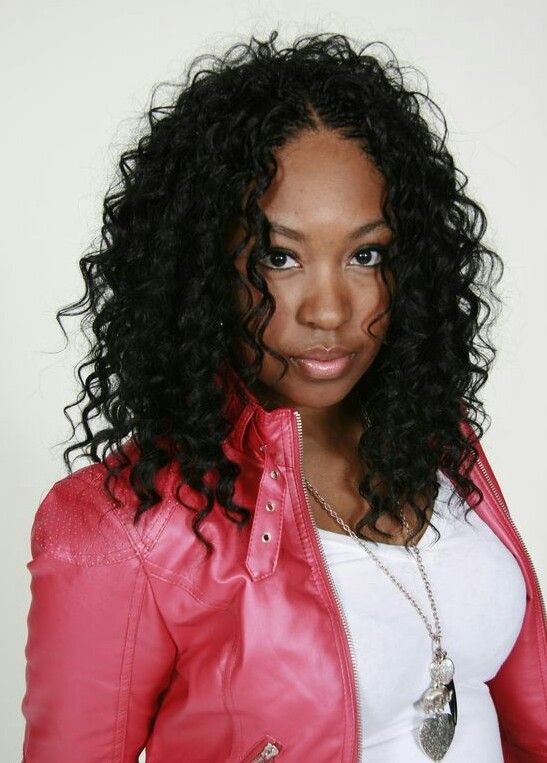 Though straight hair also gives a beautiful outlook, curly hair is the best choice for tree braids. But do not worry, you can always choose to curl your hair to make it look absolutely natural.
Criss-cross goddess braids
Source
The criss-cross goddess braids give an elegant look, suitable for weddings and parties. If you add a partly bun on top of the head, you will stand unique in the crowd.
Side-swept cornrows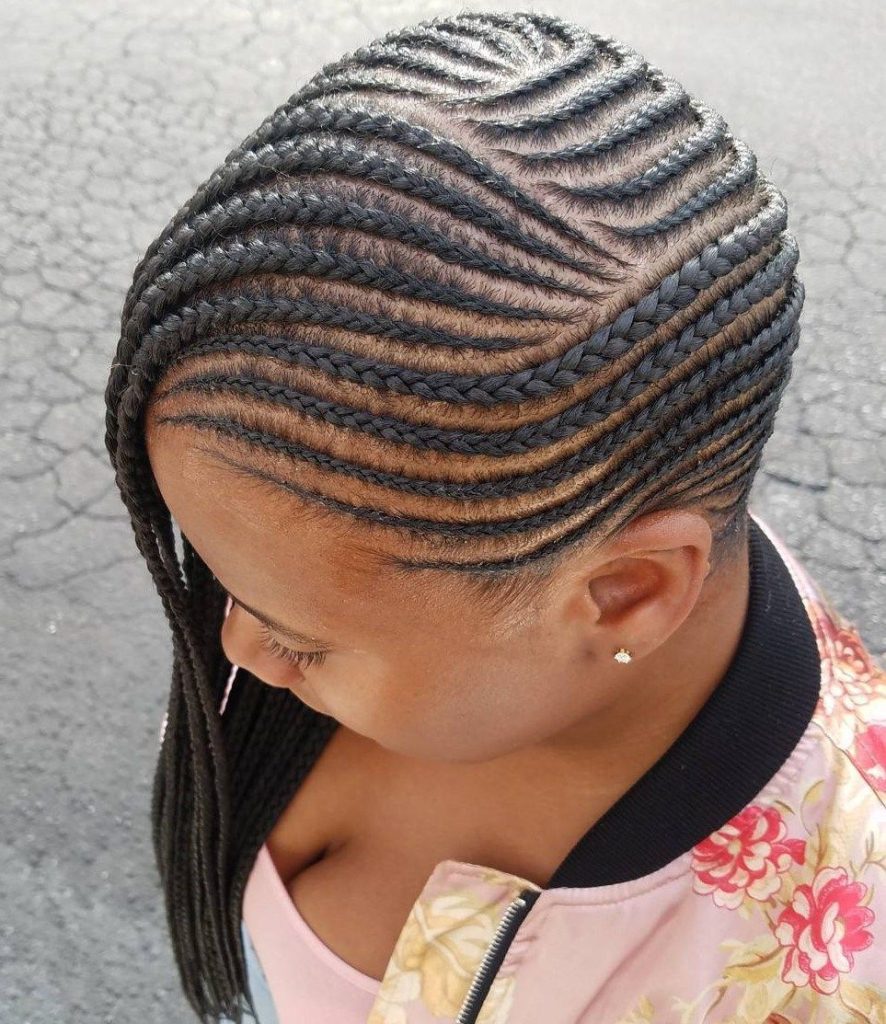 The cornrow hairstyle gives you a cornrow fashion hair braid on the side and front of the head. This sophisticated hairstyle requires efforts in maintenance and daily combing of hair. But you can style it differently every day.
Cornrows enclosed by headband braid.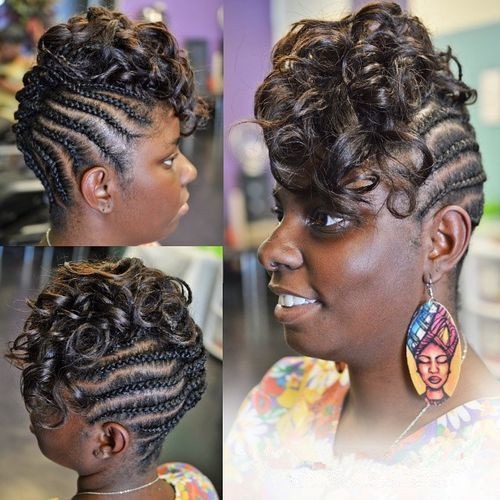 This hairstyle involves less damage to your original hair as enclosed by the cornrows fashioned hair extension. But to sustain this hairstyle for weeks, it is better to wrap the hair while sleeping. You can also add front or side-swept bangs for experimentation.
Snake tree braids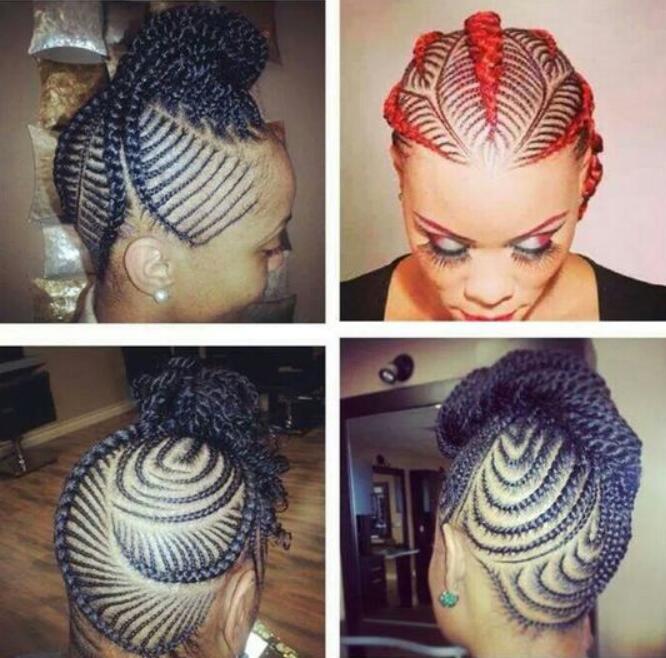 This hairstyle gives a unique outlook out of all the other hairstyles listed above. The tree braids are aligned to look like a snake. It can be complemented with curly or wavy long hair. You can also have a ponytail instead of open hair.
The maintenance of the tree braids is as important as the efforts put into making one. Who would not like the attractions, smiles, and glances in a party or a crowd? What is your current tree braid hairstyle?
Will you love to experiment with our favorites in the tree braids? Please comment and let us know which ones you would like to try.