If you have hazel eyes, you are indeed among the chosen few. The color is known for its beauty and gravity in attracting attention, and you can flaunt it even better. Whether going to a party or on that date, you can quickly bring out your hazel eyes.
Whether it has green, gold, grey, or blue flecks, a pair of hazel eyes is always an attention magnet. What if you could enhance its beauty by pairing it with matching hair color? Yes, it is possible – and these are some of the best hair colors and shades to help you with it.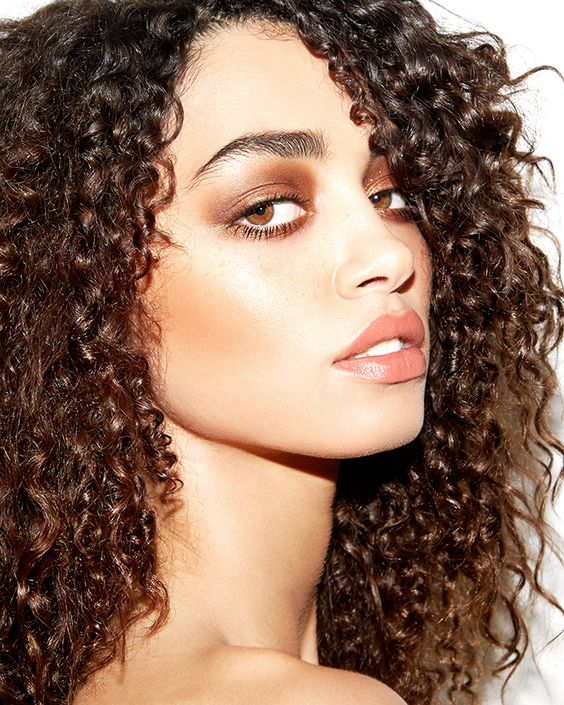 Hair Colors that will compliment your Hazel Eyes
Dark hazel eyes complement mostly lighter hues than giving off a softer shade, while darker, more prominent hair colors complement light-flecked eyes. So the first task is to determine the hues that can contrast your eye color well.
Auburn, namely deep auburn, is one of the best choices of hair color that goes well with hazel eyes. Even though a plain traditional red coloring would look good with your hazel eyes, it can never match the effect auburn has in bringing a specific personality to your tresses and eyes. Paired with the right hairstyle and outfit will render you the head-turner of any event.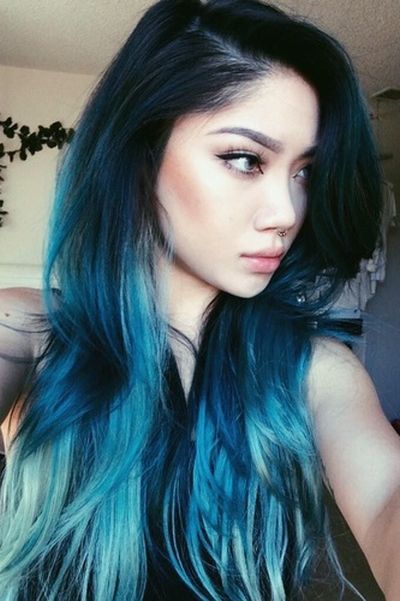 When we move aside from the spectrum of normal hair colors, shades that come under the different moods of blue have a special place. You can get blue highlights or brave an ombre shading of a blur if you have naturally dark hair. You can choose bluish tinges for your tips if you have naturally light-colored hair. These shads will invigorate a sense of confidence and otherworldliness – who wouldn't want to be asked if they are a fairy or a mermaid by a curious toddler?
You can go with a classic hazelnut hue if you are not ready to experiment with your looks. Dark brown hues are always the best-suited "natural" look for hazel eyes. The hazelnut shade is similar to dark brown but has a twist. It sports reddish tinges and streaks, adding texture to your hair and making it seem voluminous. It also induces a shine in your brown eyes, giving you a special aura of royalty.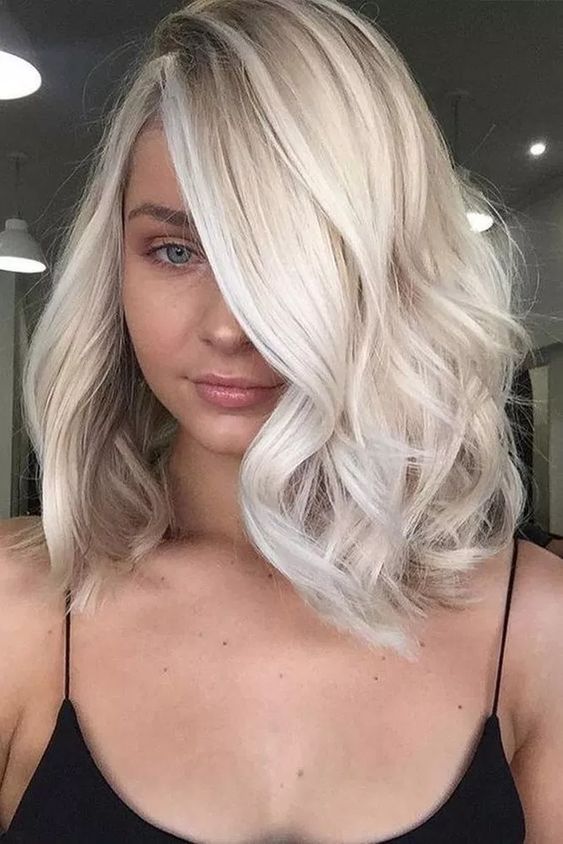 When we switch to lighter hues, the blonde cream shade comes first into consideration, especially if you have tanned skin. The cream-blonde hue will work with all flecks. You can choose a uniform hair coloring or a balayage technique for a change. It will contrast the darker flecks in your eyes and work well in contouring your face and framing it, accentuating your lips. It is the perfect shade to give off a warm, friendly vibe to your overall appearance.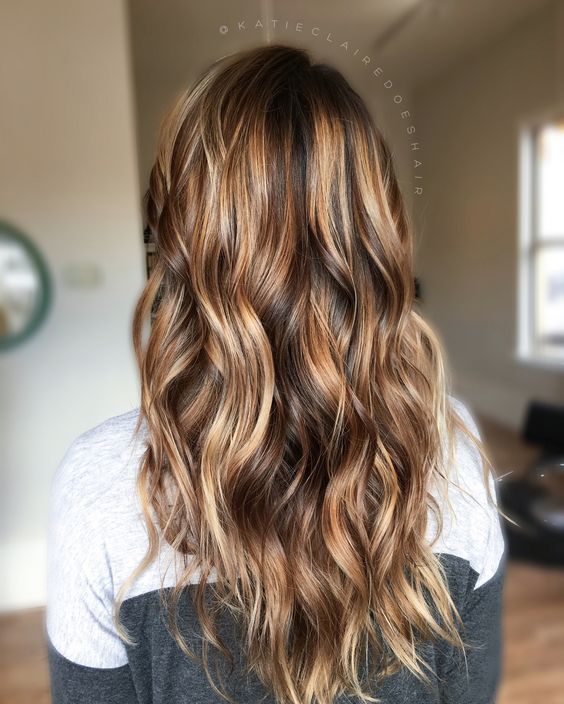 Most people consider brown one of the most common, thus boring, hair colors. These people may have never seen anyone with dimensional brown hair coloring.
This style of coloring mainly consists of creating random vertical layers of hair with different shades of brown. It is so beautiful and organized that your hair will look unique even if you style it with a normal plait.
This coloring technique works well on a person with hazel eyes as it matches the flecked brilliance of the said eyes. It is proof of how something normal can be rendered unique when it is crafted well.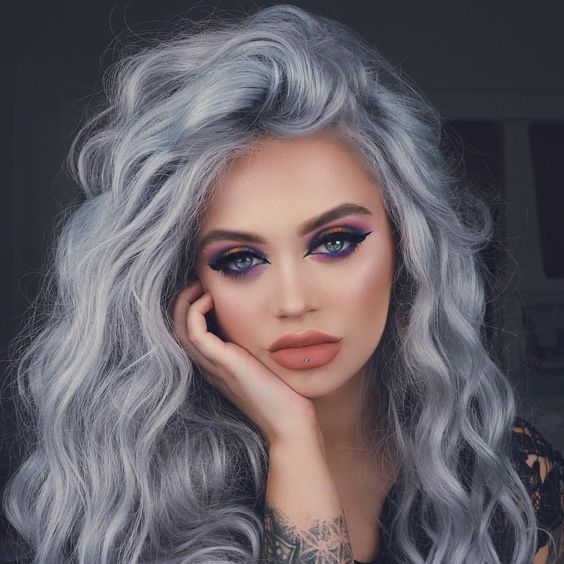 Before you squint your eyes in confusion, let's clarify that gray is a fantastic shade that will work when paired with the right facial features and hairstyle. And if your eyes have gray flecks, that is a bonus.
The gray shade will accentuate your eyes and give them a silver tinge, giving you an ethereal look. If you do not want to color your hair thoroughly, you can go for grayish undertones and choose a bright lipstick that will go well with it.
No other colors can depict royalty better than red and gold. When it comes to hair, golden streaks will announce your presence in a crowded room. Cutting it close with blonde will bring out the hazel-hued eyes' aesthetic beauty and highlight the flecks in them from the backdrop. The streak will also have a glowing effect on your face, making you look healthy. It provides a voluminous look to your hair as well.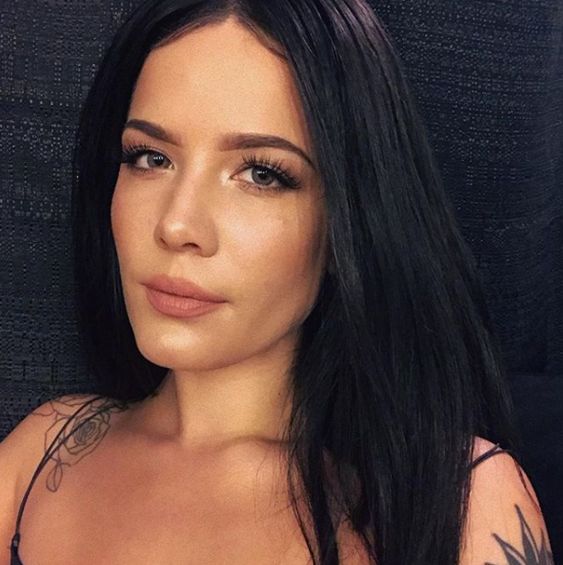 Black might seem like a normie color, but it can be a great shade that can act as a background to your hazel eyes – just like how silhouettes look on a starry night. It works best when your eyes have lighter flecks.
If you were to pull your hair back or tie it up in a bun or a ponytail, the undivided focus of the onlookers would be on your facial features, especially your eyes. It will match any skin tone, making it the optimal natural hue of choice.
These hair colors will undoubtedly lift your self-confidence and make a difference in your outlook on yourself. No matter your age or skin tone, you are always free to try things that will make you feel special.
So what are you waiting for? Give yourself a boost and get your hair colored in your favorite hue that will match your beautiful eyes! Which one of these do you like the most?