If you feel like you are stuck and cannot develop a new hairstyle idea to try out, then perhaps a dramatic hairdo is exactly what you need to revamp your stunning look. One such dramatic hairstyle you ought to try out includes long pixie haircuts, which involve growing slightly long hair or cutting down your long hair locks to create a short crop.
I know, just from this explanation, the idea might sound a little bit scary. That was the same thing that ran through my mind when I heard about it for the first time. But trust me when I say that when we get to the main section of the post and look at the images, they may change your mind.
To top it off, I have also decided to start the enumeration on a high note (about that in a second.) With that in mind, let us skip to the main section of the post and look at the 50 best long pixie haircuts you ought to try out today.
50 Gorgeous Long Pixie Haircuts For Every Face Shape
Jennifer Lawrence's Pixie Cut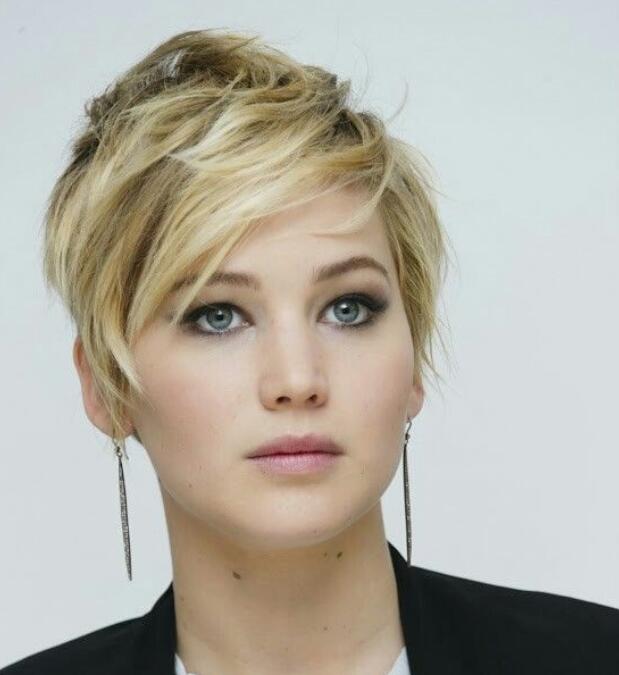 As I promised in the introduction section, I will start this detailed enumeration on a high note. And what better high note than to list A-list celebrities around the world who have decided to jump on this bandwagon as well.
You know that celebrities usually spend hours trying to get various haircuts (and they can try out anything in the world), but most, if not all of them, could still not resist the charm of long pixie haircuts.
The first one in our list of celebrities is the beloved Jennifer Lawrence, and I think the way she styled the long pixie cut in the image above best suits her image. And the reason I think that is pretty simple as well. It best suits the shape of her face seamlessly while at the same time retaining its low-maintenance, versatile look.
Rihanna's Long Pixie Cut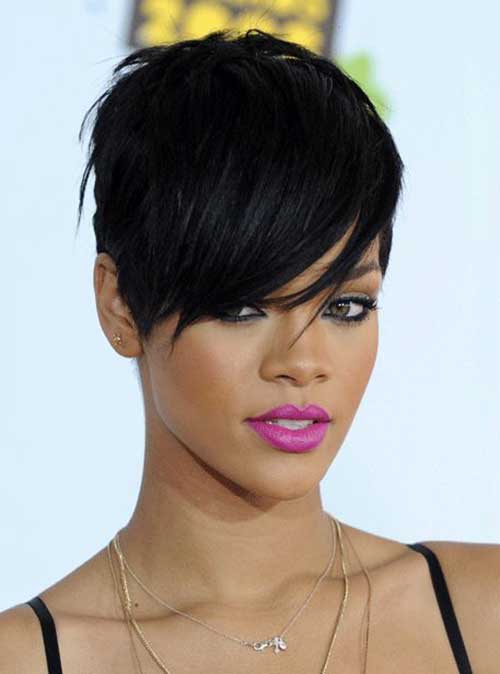 I have worked on lots of haircuts for ladies over the last couple of years, and in most, if not all, Rihanna has had a hairstyle from her past that could contribute to the art. In this particular style, she stepped out for a couple of months, sporting a spectacular angular bob that became the main talk subject for some time in the media.
And as you can see from the image, she styled it differently I have never seen before. Hers are long, messy, with shaved sides, and with an upswept side. It sounds like Rihanna.
Paz Vega's Pixie Cut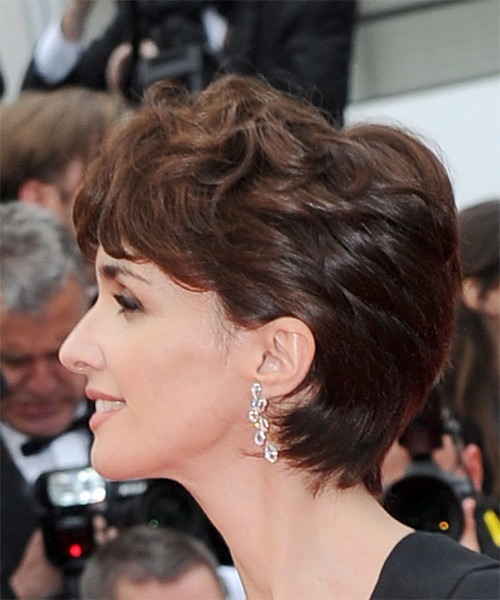 Paz Vegas, who usually flaunts enviably lush and thick manes, could also not help herself and decided to cut her short hair ad try out an extended pixie cut as well. Yes, I was not joking when I said that the haircut is irresistible at the beginning of the post.
Jenna Elfman's Long Pixie Cut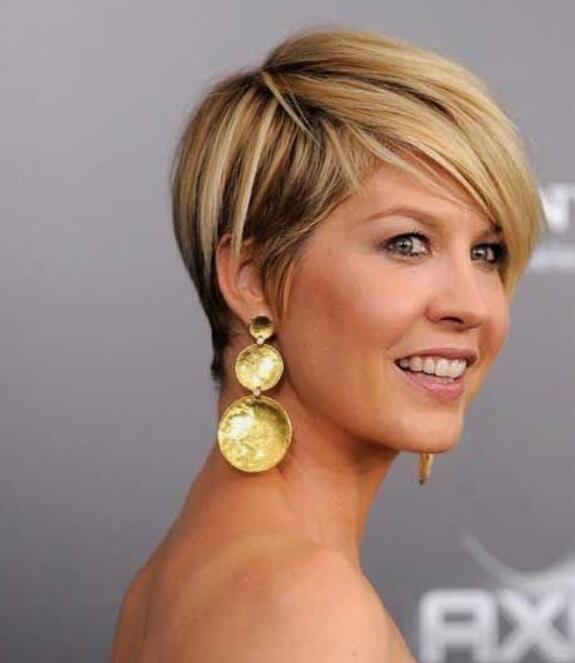 If you know anything about Jenna Elfman, then you know that she never misses a chance that allows her to rock a short haircut: and the case was no different when it came to long pixie cuts. And despite being slightly messy, this long pixie cut that has been side-parted also results in a highly effortless appearance, which is the one thing that you should strive for when it comes to haircuts.
Emma Willis' Pixie Cut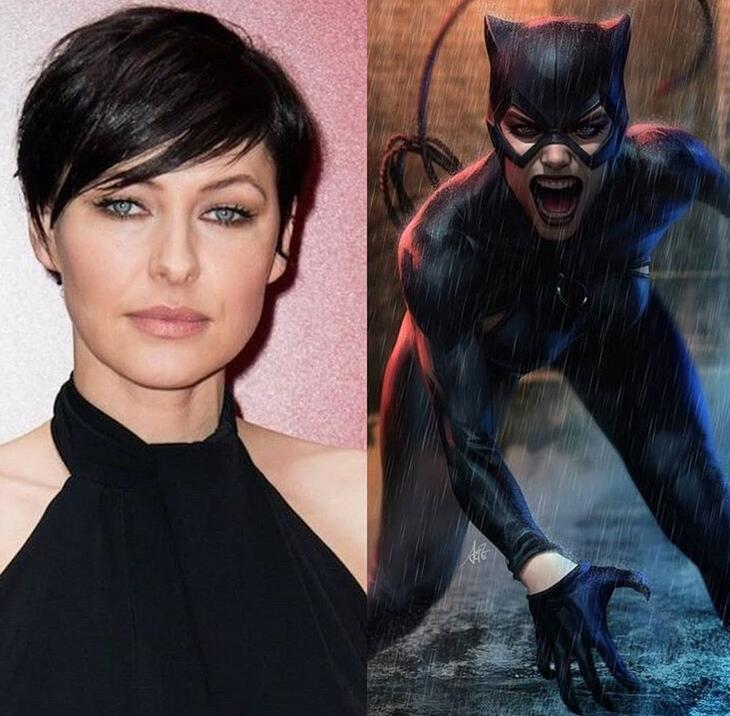 One thing I love most about long pixie cuts is the fact that, unlike most famous people who tend to switch from one hair length to another, she has stayed loyal to short haircuts for as long as I can remember. And 90% of the hairstyles she has tried out are all pixies.
Katy Perry's Long Pixie Cut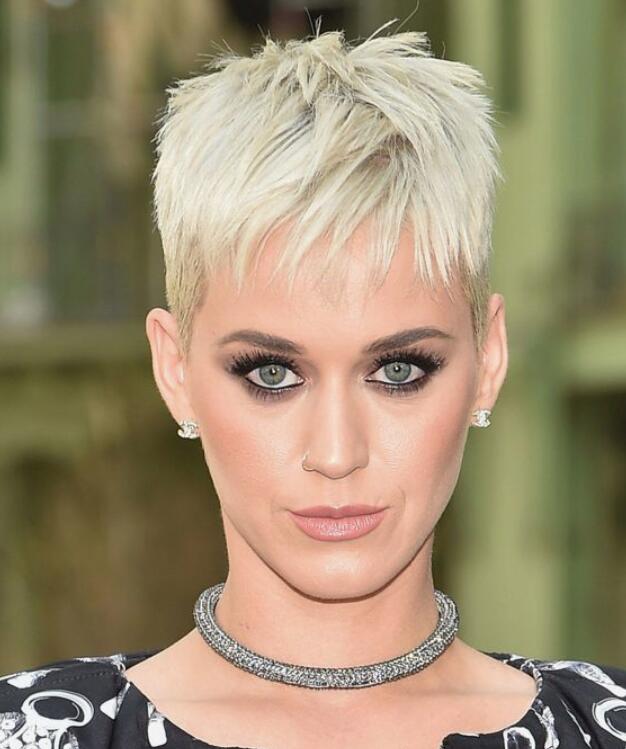 Playing with different constraints is a mind-blowing idea, especially when it comes to the best long pixie cuts, and this has been showcased by Katy Perry's long Pixie haircut that keeps getting full and voluminous with time.
Anne Hathaway's Pixie Cut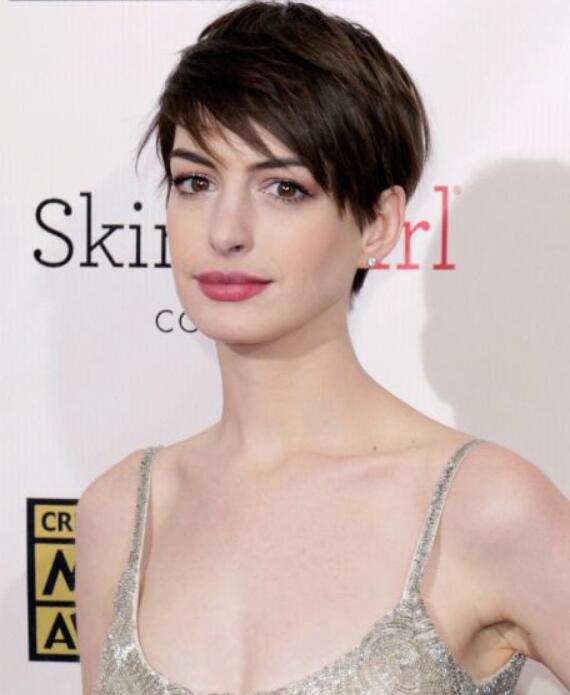 Anne Hathaway is another one of the few celebrities who appreciate hairstyles that deliver comfort and style. Over the years, we have seen this with the long mane she styles and the shoulder-length locks she styles from time to time.
Keira Knightley's Pixie Cut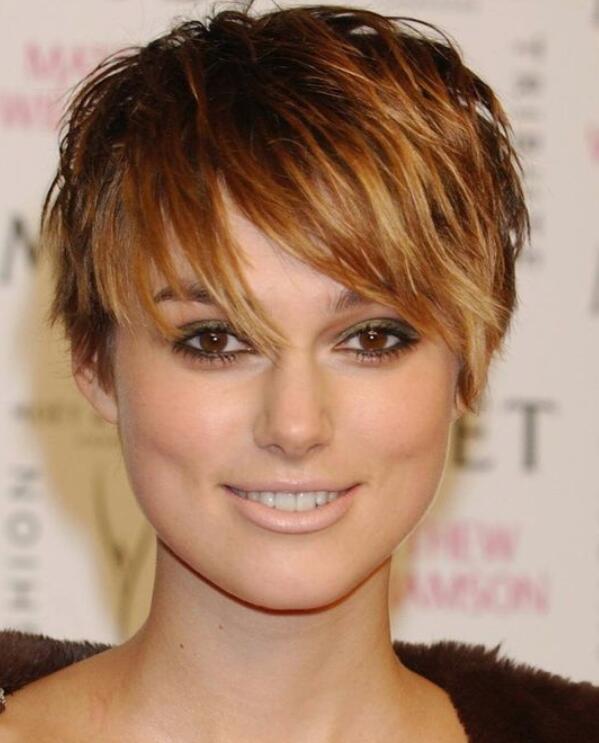 When you visit your barber or hairstylist and ask them to award you Keira Knightley's long pixie cuts, I am confident that they will instantly comprehend the type of haircut you desire.
Scarlett Johansson's Long Pixie Cut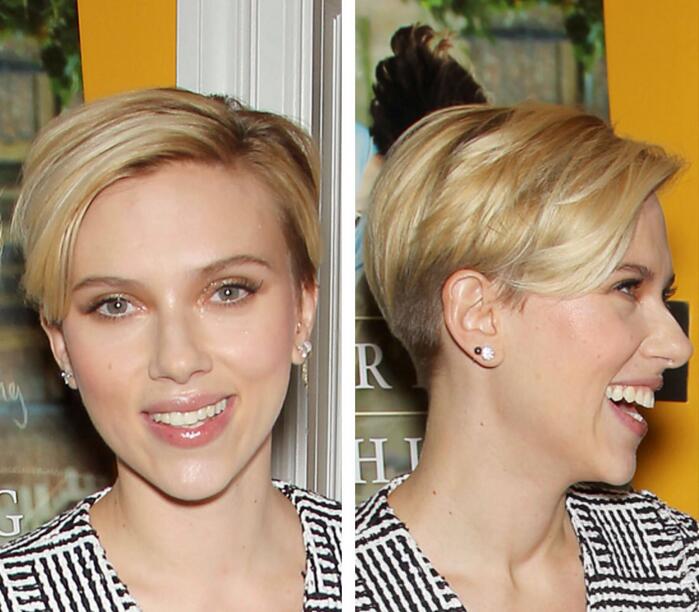 This list would be incomplete if I did not include Scarlet Johannson's iconic pixie variations that she spots. In fact, given I am her number one fan, I think this talented actress has tried out all different variations of long pixie haircuts out there.
Miley Cyrus' Long Pixie Cut
Having tried out all sorts of colors and lengths when it comes to haircuts, Miley Cyrus recently decided to make the long pixie cut her front runner. And if it were up to me, I would say that this is the best decision she has ever made.
Sienna Miller's Long Pixie Cut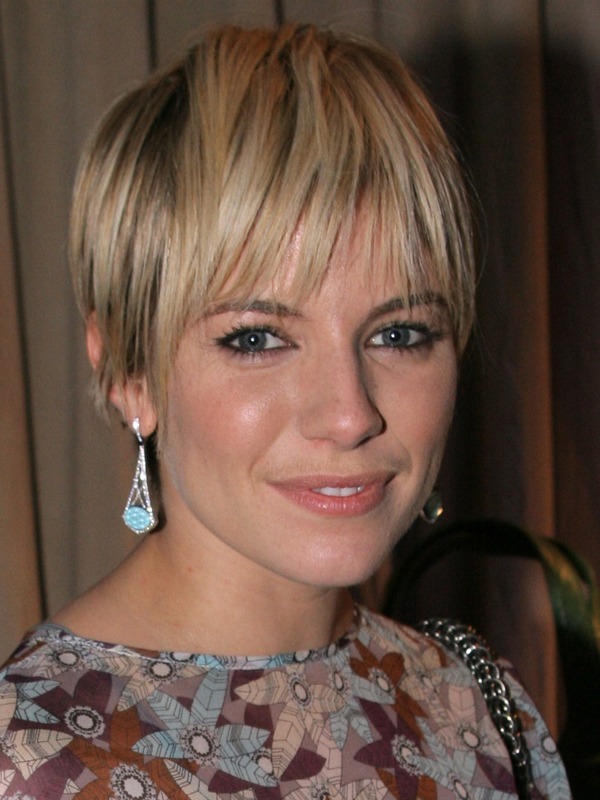 Actress Sienna Miller's images always make me blush, and I am confident that her long pixie cut has a lot to do with that.
Mia Farrow's Pixie Cuts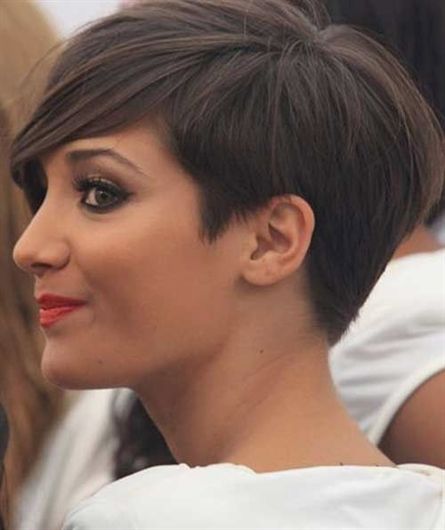 Mia Farrow's sweet and slightly long pixie haircut significantly amps up her innocent face and makes her eyes pop out.
Victoria Beckham's Long Pixie Cuts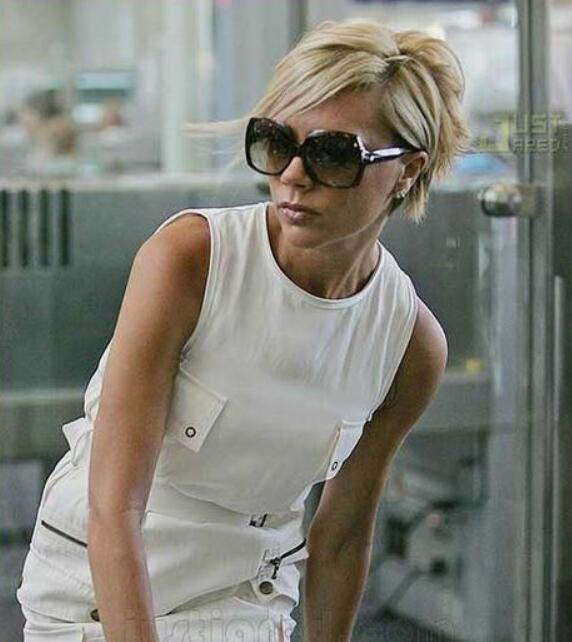 Victoria Beckham might not still have this posh long pixie cut, but I am confident it still deserves a spot in this enumeration.
Emma Watson's Long Pixie Cut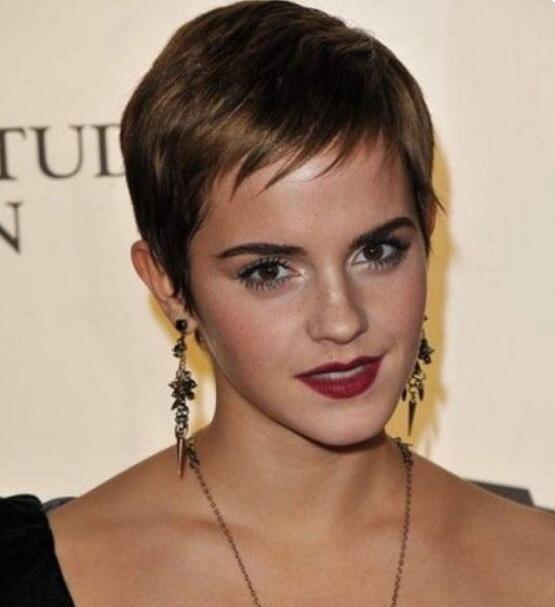 To rock this hairstyle, Emma Watson must have used lots of hairsprays to make the piecey bangs hold into place, but we can all say that that was a small price to pay for the look she accomplished in the end.
Natalie Portman's Long Pixie Haircut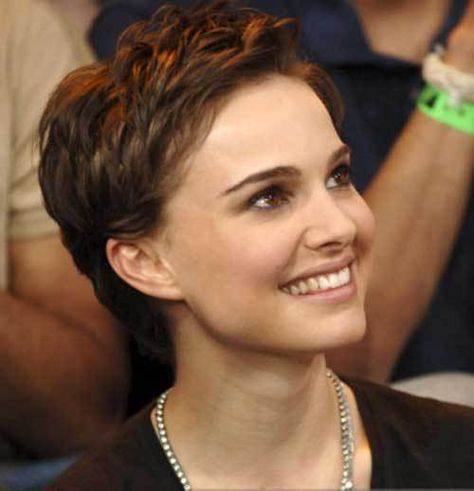 Natalie Portman revved up the romance with her caramel color and hard-to-beat long pixie cut in this image.
Carey Mulligan Pixie Cut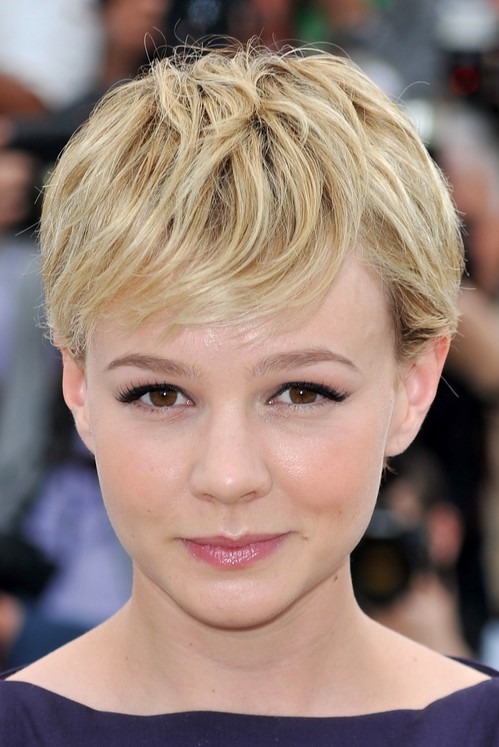 Actress Carey Mulligan loves keeping it short and simple when it comes to haircuts, and I think this is what everyone ought to strive for. And what haircut best helps you attain that than the long pixie cut?
Ginnifer Goodwin's Long Pixie Cut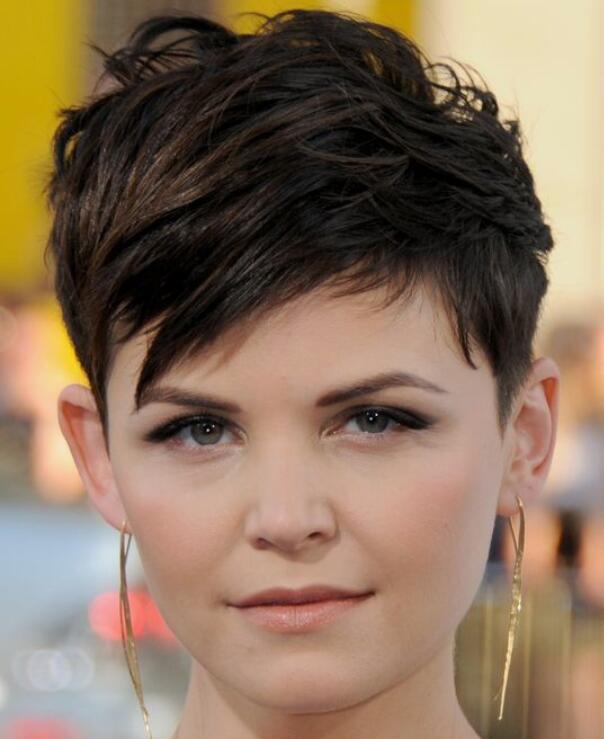 Ginnifer Goodwin flaunts her effortless feminity in the image above, thanks to her slightly long pixie cut and glossy brown bangs.
Jennifer Hudson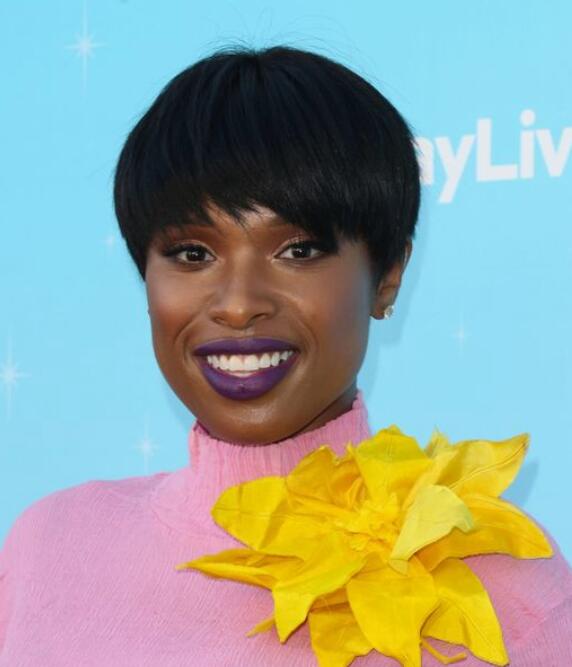 Don't you think Jennifer Hudson's long pixie cut perfectly matches her red lipstick and shaggy bangs? And let us not talk about how perfectly it blends in seamlessly with her complexion as well.
Shailene Woodley's Long Pixie Cut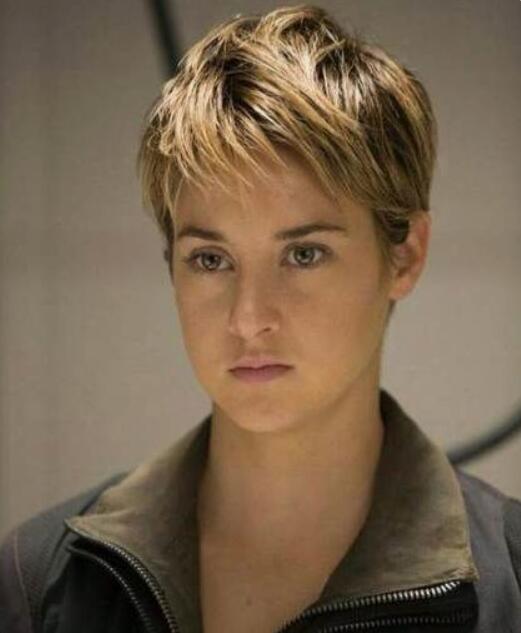 When Shailene Woodley stepped on the red carpet with this pixie hairstyle, she nailed it, and all the eyes were on her. Props to her hairstylist because she did it in a way that best fits the lady's face shape and hair texture.
Lilly Collins' Long Pixie Cut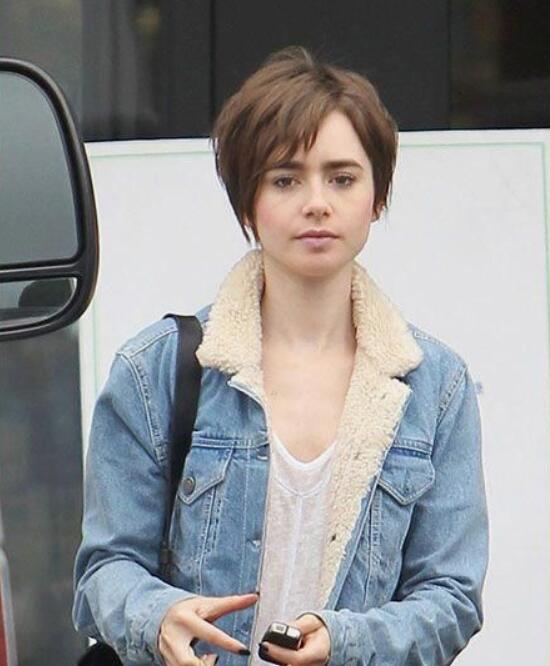 Lilly Collins decided to amp up her already perfect look with this texturized volume and the layered chops that are destined to turn heads wherever she goes.
The tapered and chopped silver pixie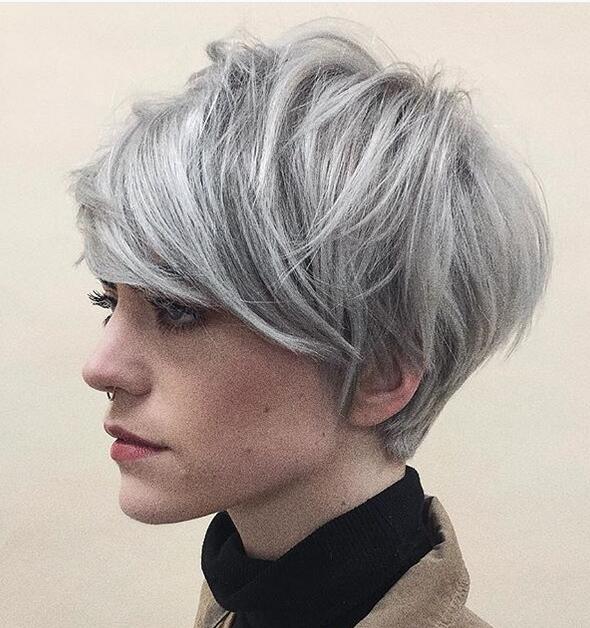 Feel free to put on your Sunday best clothes and couple them with this tomboyish long pixie haircut. This haircut looks astounding on thick and straight hair as well.
The brunette Feathered Pixie Bob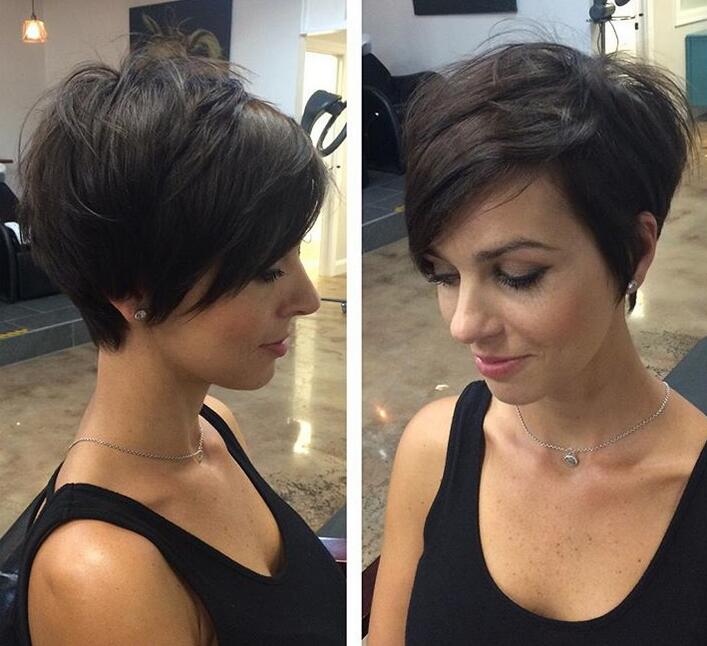 Have you ever thought about styling long pixie cuts and making your long bangs lie across your forehead? I think it would look sexy on you. Try it out and let me know what the people around you think: especially your significant other.
The Wispy Pixie Cut with Bangs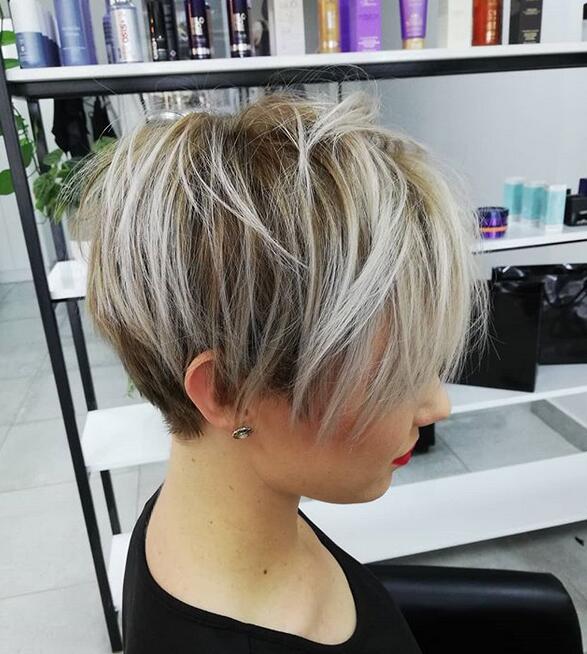 This is the best haircut for those who want to channel their rebellious sides using slightly long pixie cuts. Supplement the look using the contrasting long bangs.
A choppy fringe coupled with a long pixie cut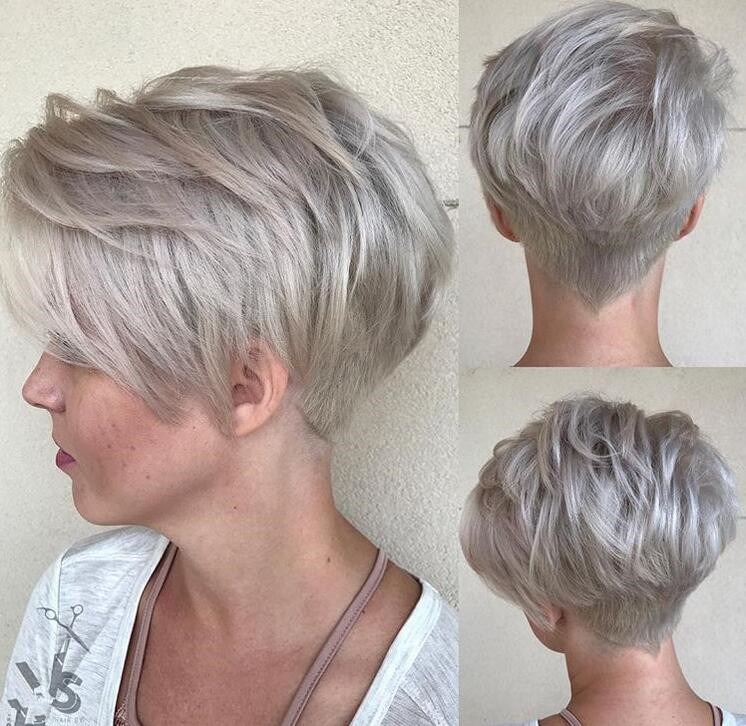 I love this haircut most because the choppy platinum style makes anyone who styles it look like a real-time fairytale character. Most of the time, Tinkerbell comes to mind.
The Undercut Long Pixie Cut coupled with purple highlights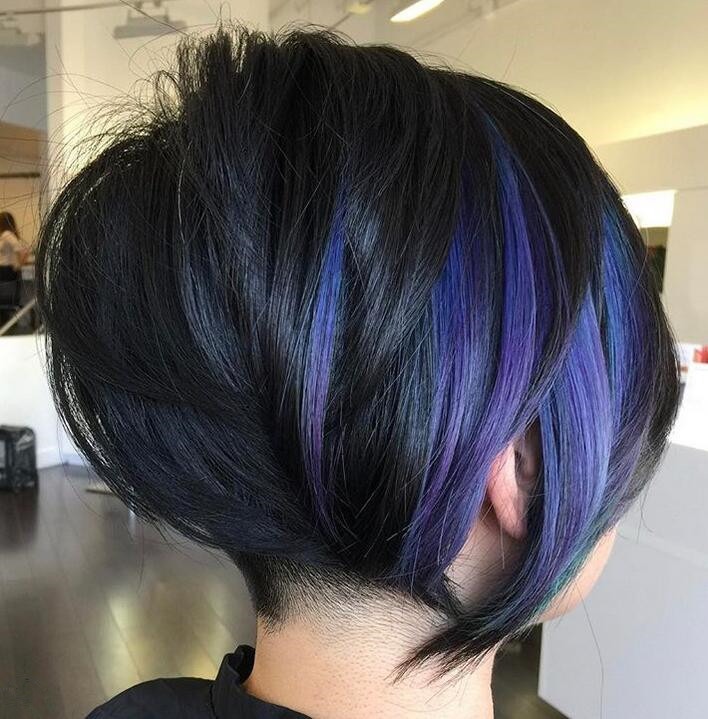 If you are a fan of trying out different colors on your haircuts, then you are in luck because long pixie cuts match perfectly well with slight purple highlights.
The classic curly pixie cut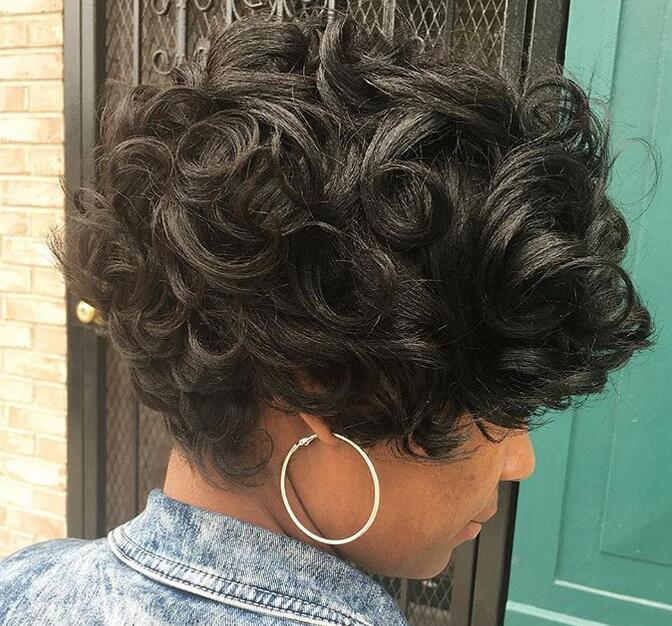 Ladies who have curly hair have a huge advantage when it comes to styling long pixie cuts. Don't you think the one in the image looks splendid?
Short asymmetrical haircuts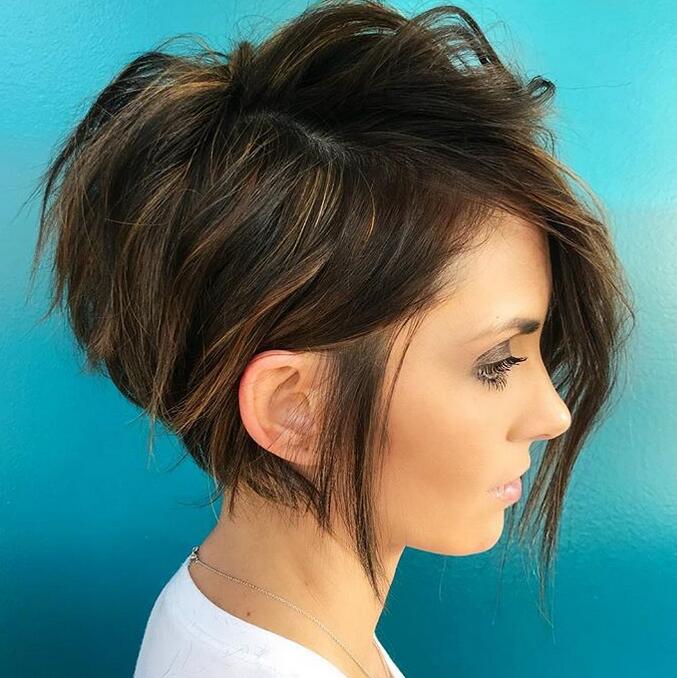 You do not need to execute the most drastic undercut you have ever pulled to rock the long pixie cut the best way. That's what this hairstyle showcases.
The feminine long pixie haircut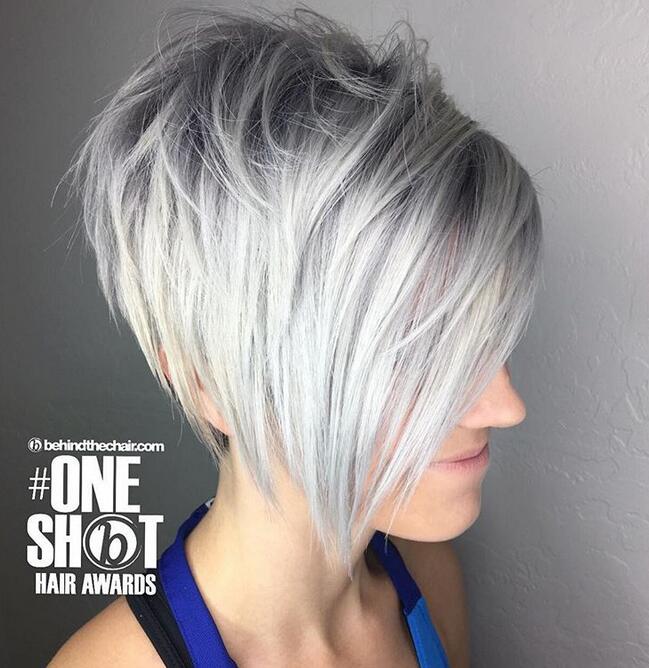 If your goal is to soften your face and award it a cooler angled frame, then this long pixie cut is exactly what you are looking for.
The long pixie cut and a lilac inverted bob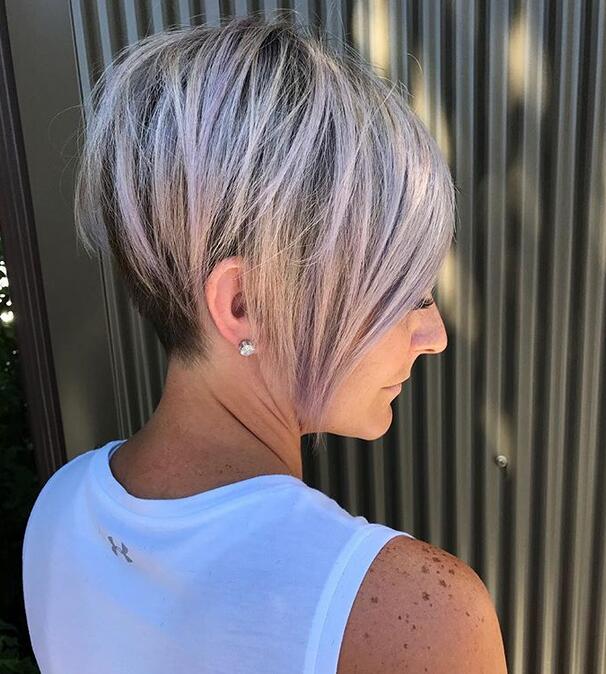 This is an aesthetic transition style if you want to style bob and a long pixie cut simultaneously. In the image, the graduation between the haircut's length is also neat and smooth.
The tapered long silver pixie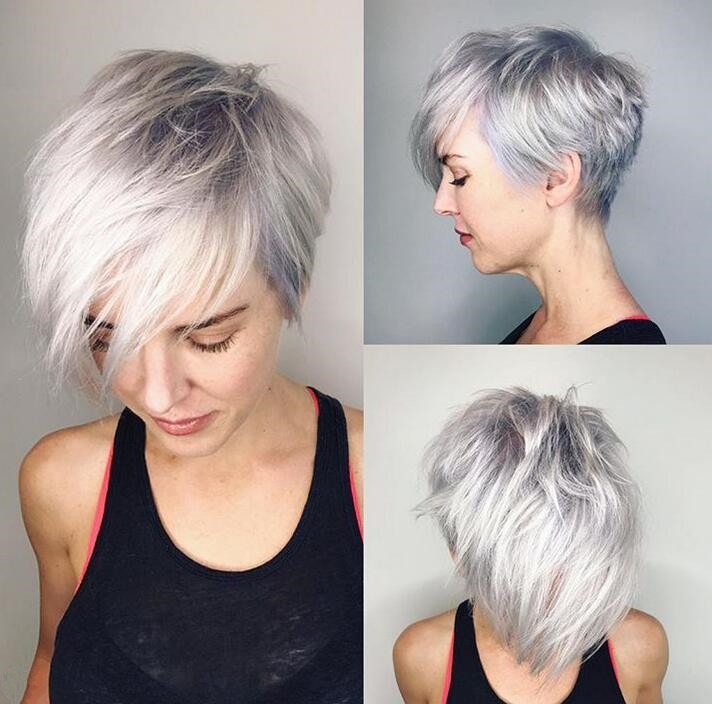 I urge you to take a chance and let your short haircut remain long at the front, and I guarantee you that you will end up with one of the unique haircuts that double up as both practical and eye-catching.
Long Gothic Pixie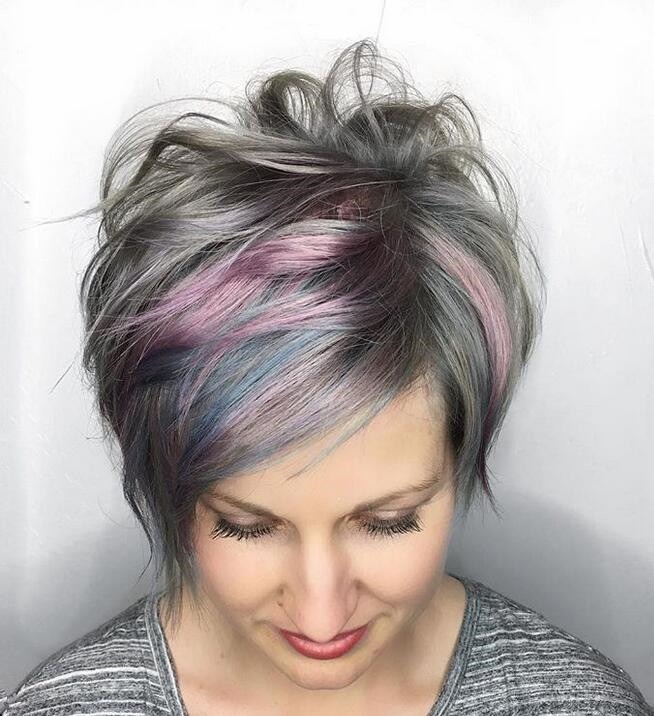 This year, be prepared to spice and amp up your long pixie hairstyle with tousled styling and unusual colors. The image above is evidence that the result will be astounding.
The black and white long pixie cut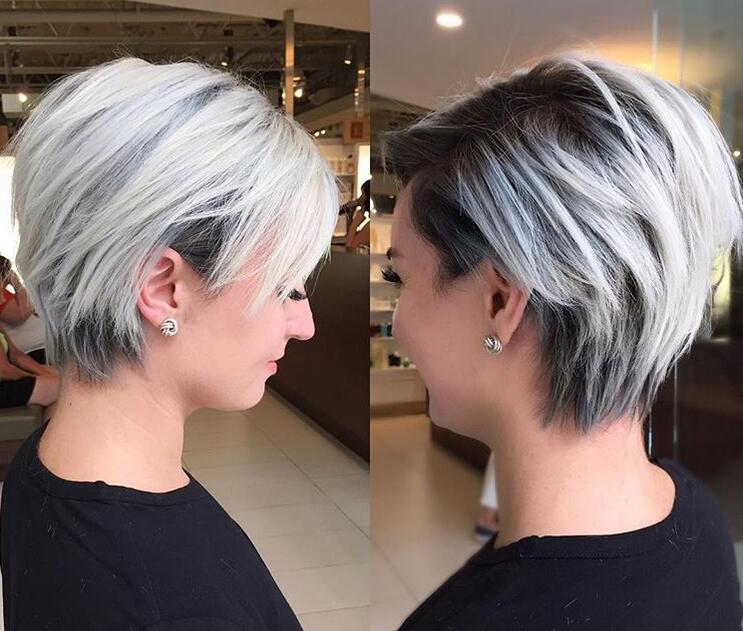 If you are still looking for a new way to style up your slightly long hair, I advise you to pick a shaggy long pixie cut with striking color contrasts.
The inverted long pixie bob hairstyle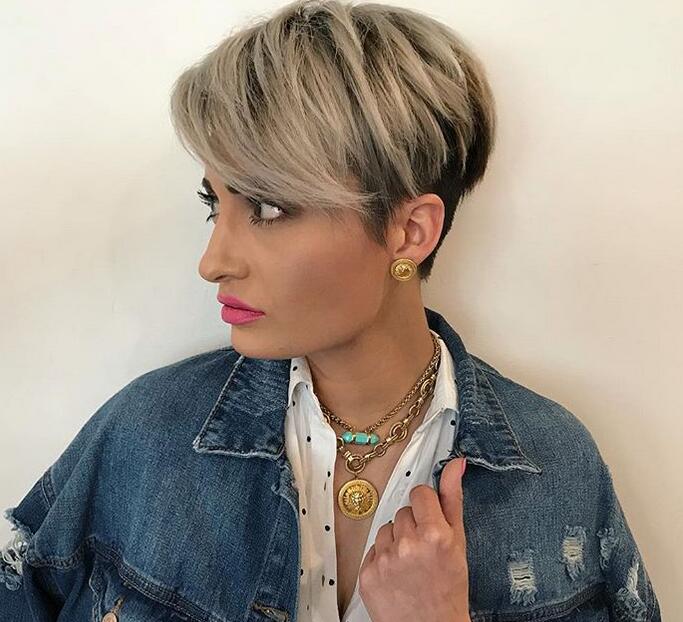 This inverted long pixie hairstyle is impeccable for daily wear and formal events, all dependent upon how good you decide to style it. The buzzed sides and back also create a great contrast at the long top.
Blowout for long pixie haircuts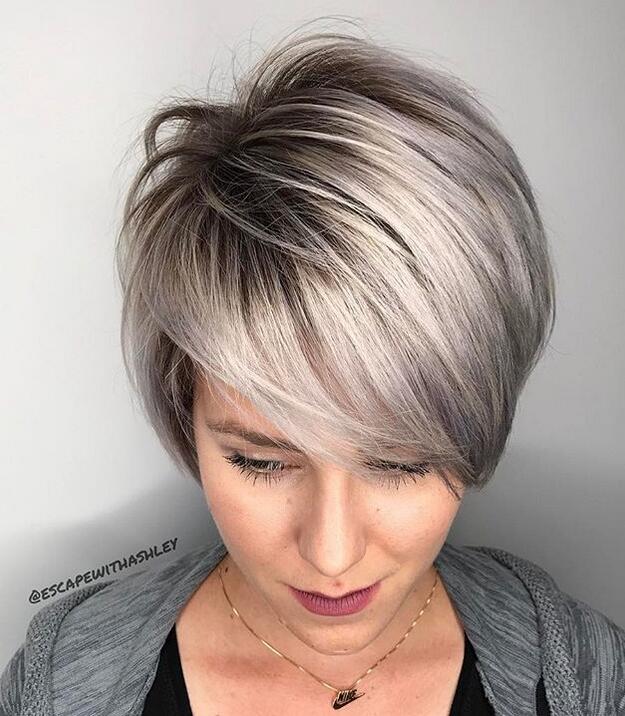 This blowout style, coupled with the long pixie haircuts, has created a textured and smooth surface that has helped the metallic balayage shimmer and shine. The bangs that have been swept to the side, on the other hand, will also effortlessly balance the poofy topside section.
Long shaggy pixie cut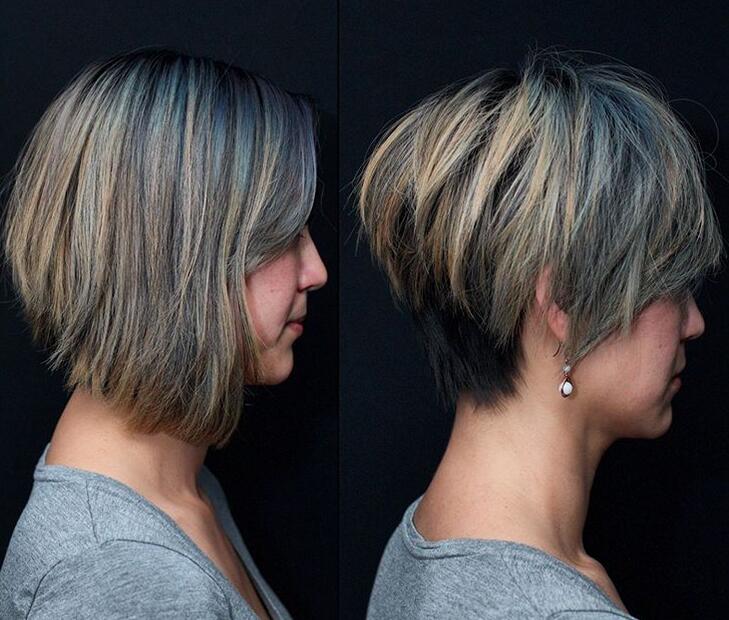 Refresh the flat textures and drab coloring of your bob hairstyle and transform it into a choppy pixie haircut that will show off a little bit of your ear but a huge part of your neck.
Soft and layered pixie cut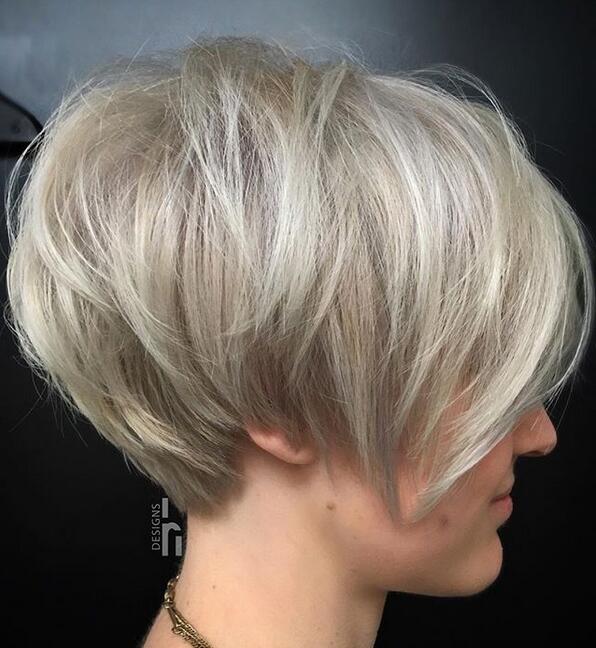 To attain a gracefully aesthetic and glossy style, opt for a long pixie cut with soft stacked layers that have been styled around the crown of your head.
Slightly long pixie cut with side bangs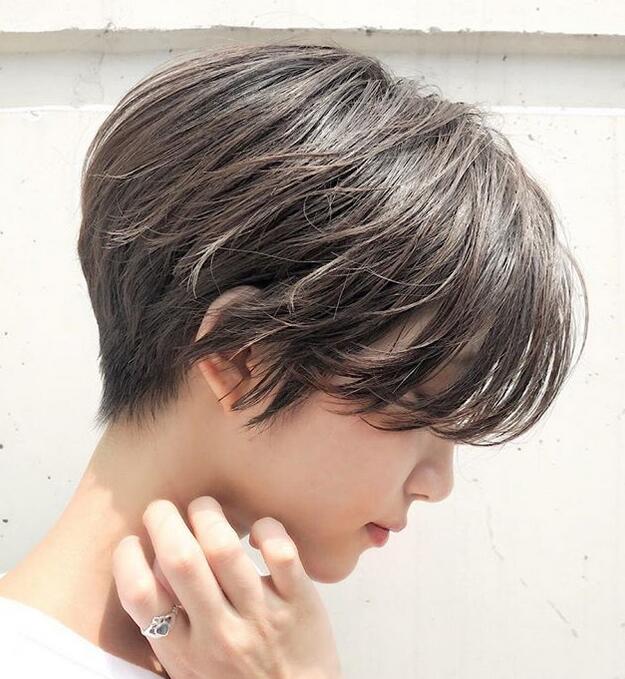 Who wouldn't want to liven up their ordinary long pixie haircuts with few blonde babylights and these feathered layers?
Long and silver pixie haircut
I urge you to try this dramatic but reasonable long pixie cut if you feel experimental like me.
The long pixie cut with swoopy layers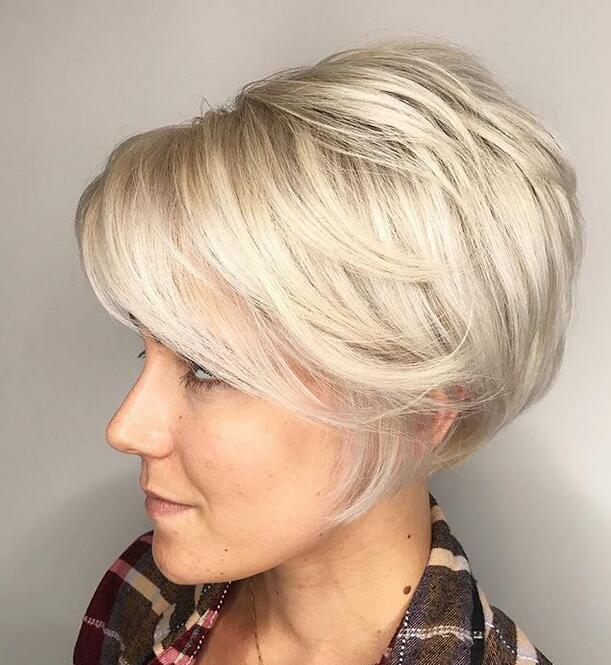 I was specifically mindblowing how this controversial long pixie cut adopted a contemporary spin by adding striking swoopy layers.
Accurate ash blonde long pixie cut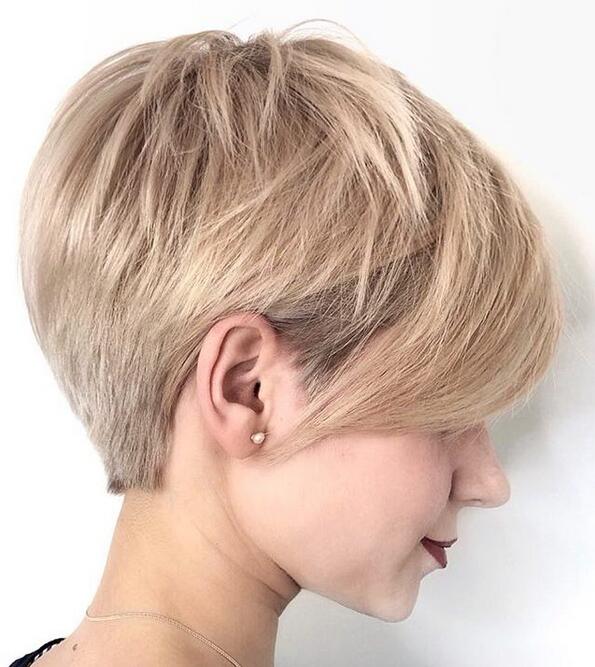 This haircut allows you to transform the front area of your long pixie hairstyle into hard-to-eat peek-a-boo bangs to balance out the boylike angles at the nape and sideburns.
Bob that transforms into a long pixie cut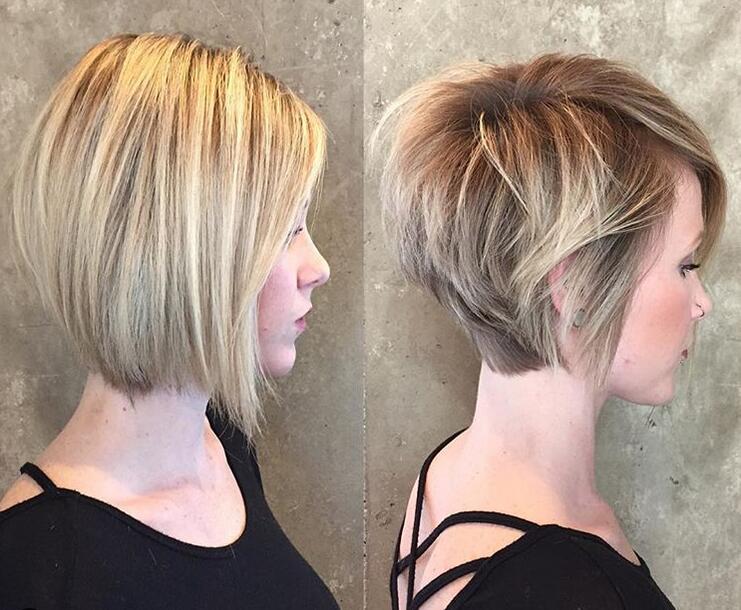 Would you like to add more texture and shape to your normal bob haircut by cutting and styling it into a long pixie cut with bangs? Then this is the haircut for you.
The messy auburn long pixie hairstyle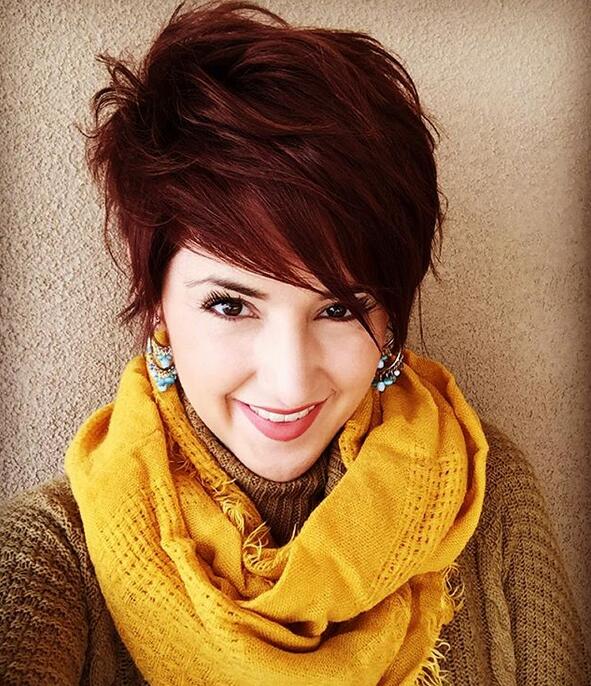 I always say that if you have a bright personality, then pulling off a cheeky, long pixie haircut won't be a hassle. And just because it is slightly short, it does not mean it cannot be layered.
A neat gray long pixie cut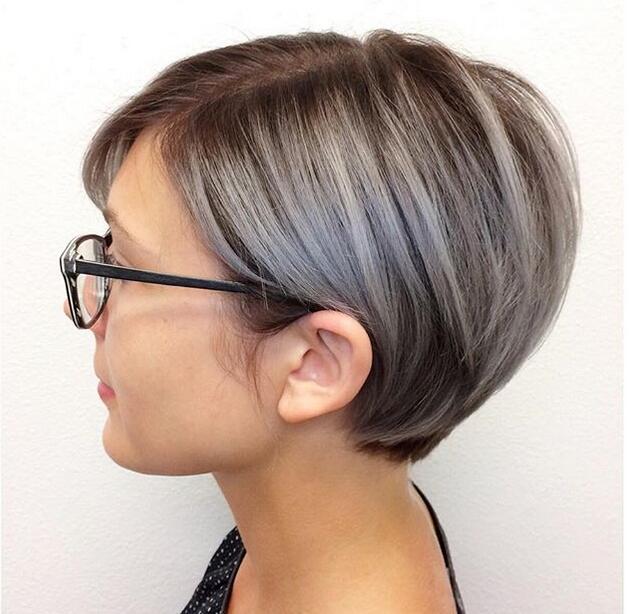 Style up your fine and sleek hair strands into this sassy and long pixie hairstyle. And in addition to that, feel free to neatly tuck the sides of the hair behind your ears for a trim and professional appearance.
The long shaggy pixie cut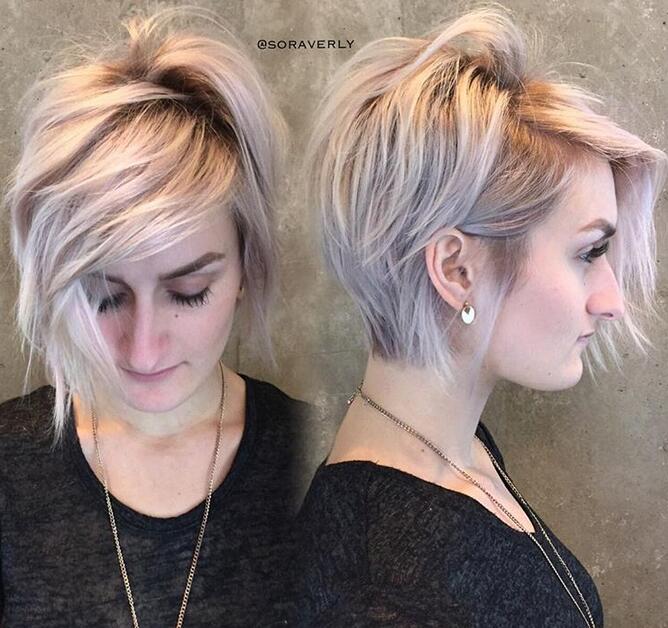 Take your precious time to define the shaggy hair strands on your new asymmetrical pixie cut. It is also surprisingly low maintenance.
Long and straight pixie hairstyle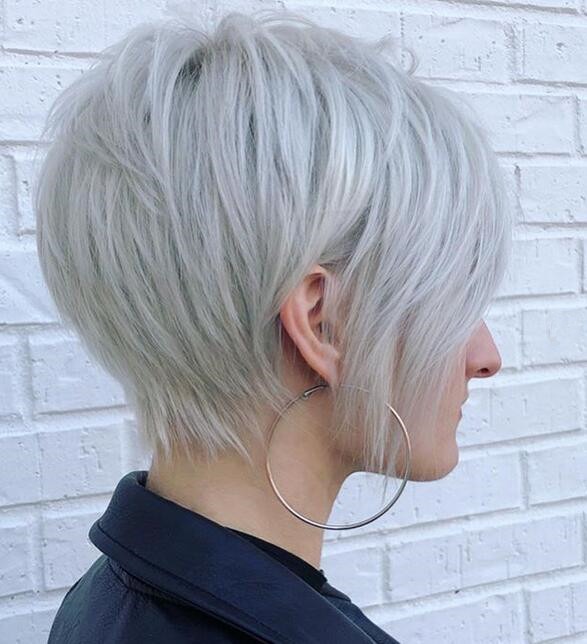 I love how the lady in the image decided to amp up the look with the biggest earrings she could find and showcase her long pixie hairstyle with the sliced layers.
The choppy pearl pixie hairstyle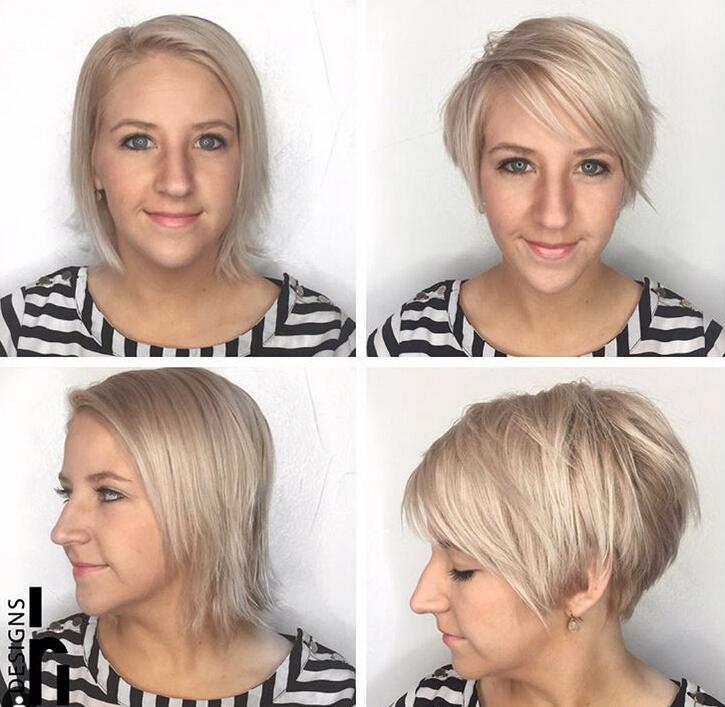 With this choppy pearl pixie hairstyle, I assure you you'll say goodbye to the confusion regarding how one ought to wear one fine blonde hair.
The classy long pixie hairstyle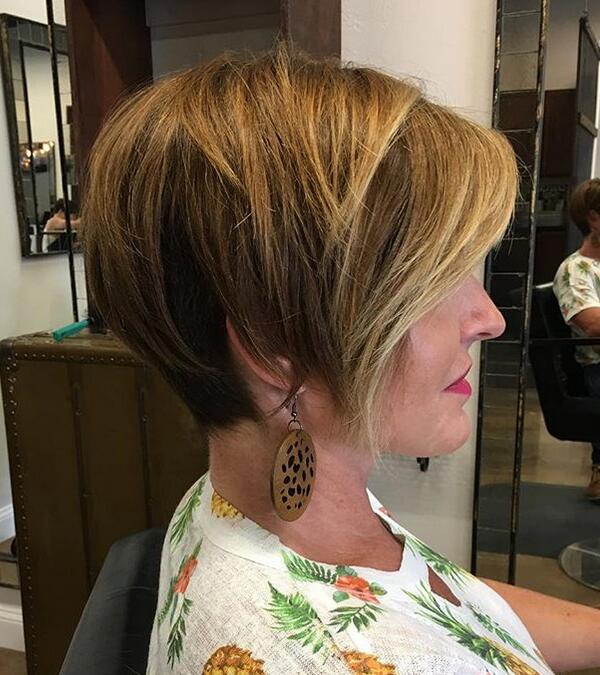 If you would love a long pixie cut that can ooze class and sophistication simultaneously, then this layered and long option could be exactly what you are looking for right now.
Uneven shaggy pixie hairstyle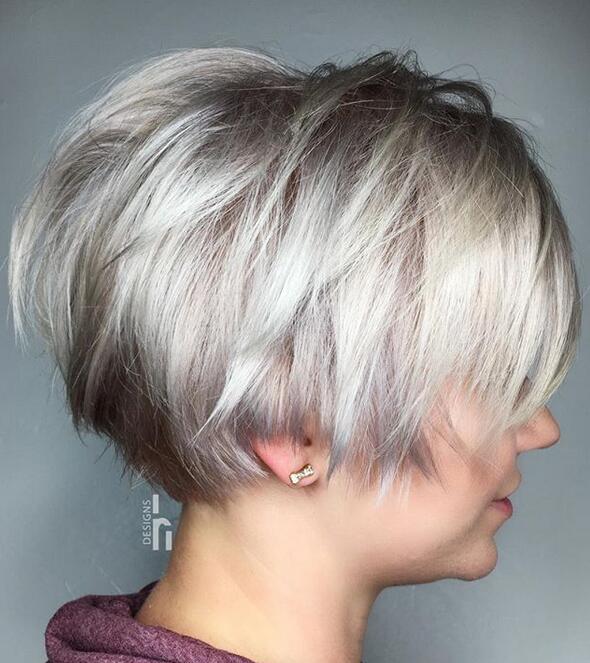 If you would like a haircut that shouts carefree wherever you go, then I urge you to pick this classy, long pixie haircut.
The long, side-swept pixie cut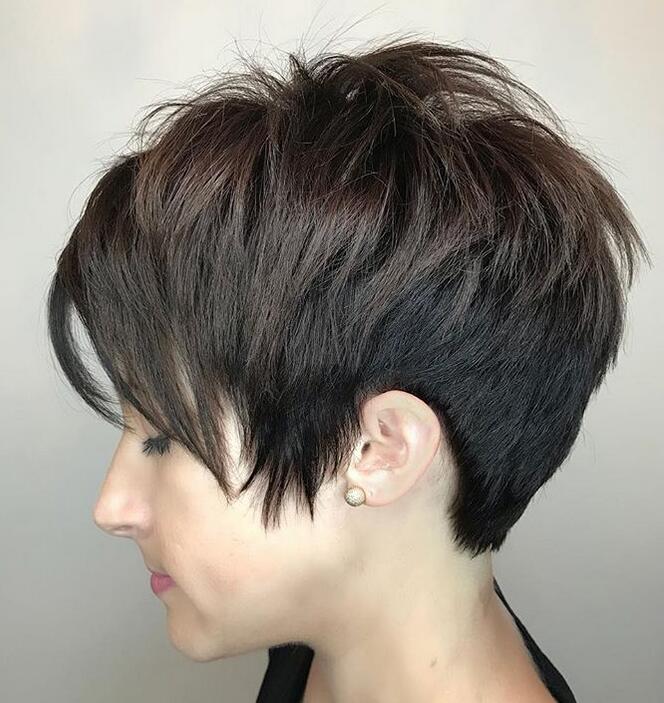 Fierce looking and fashion-forward. Those were the two things that instantly came to mind when I first set eyes on this long side-swept pixie haircut. The haircut also epitomizes androgyny.
The long pixie cut that almost looks like a bob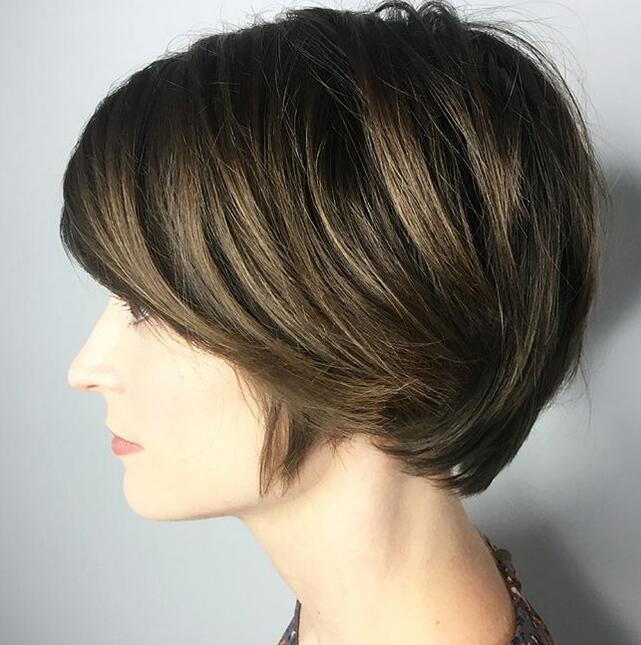 These are a few long pixie haircut variations that can look exactly like a bob when you let your layers belong and look grown out.