Blonde highlights on brown hair are trendy nowadays. This hairstyle mimics the effect of sunlight on your hair and permits you to sport all the warm to breezy tastes on your hair transformation. In addition to that, today's highlights are no longer colored in one color as it was a few years ago.
Highlights of various shades make your hair look more natural. Manufacturers of hair color adapted to the new trends and developed colors that create diversity by balanced skin tones. Brunette hairstyles can also go with any tone, occasion, length,and style. This article will discuss 70 brilliant brown hair with blonde highlights ideas.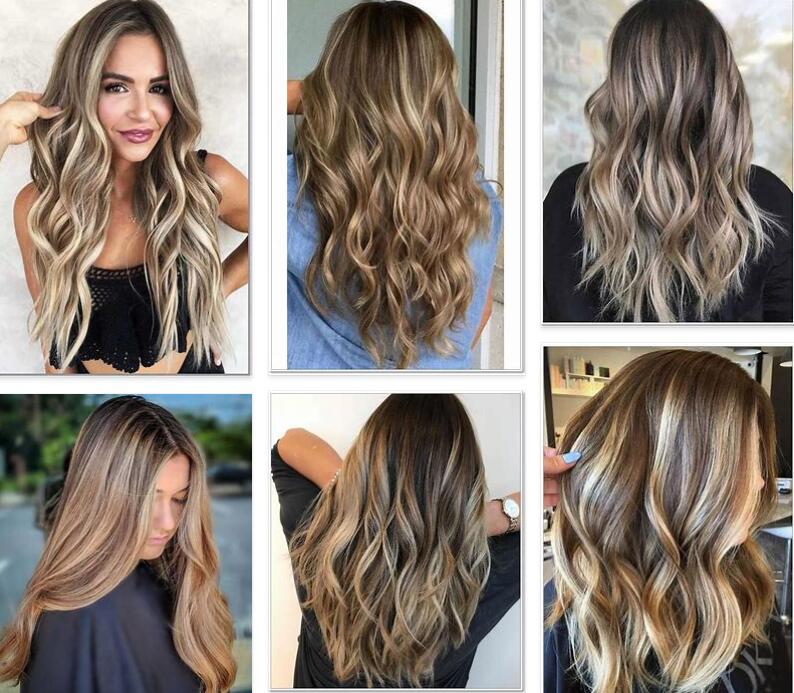 70 Brilliant Brown Hair With Blonde Highlights
Here are 70 brilliant brown hair with blonde highlights hairstyles that you should try out.
1. Blonde Highlights with Messy Curls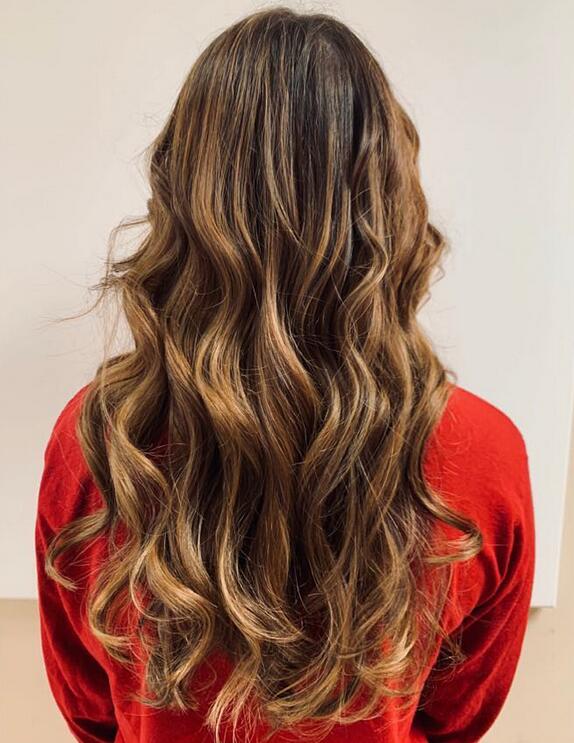 If you love to wear some messy curls, then you can consider highlighting your already brown hair and then enjoy this pretty waterfall of light curls on the darker background. As you can see in the image, each spiral is easily distinguished, and none of the colors will mix.
2. Dark Brown Hair with Chunky Blonde Highlights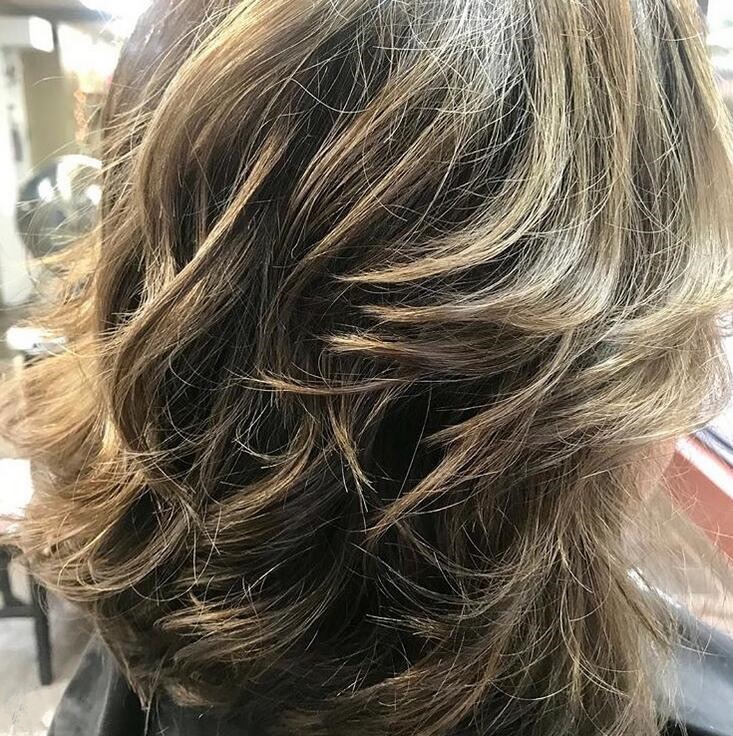 Adding some variation to your already natural hair color in the way of some nicely chunky blonde highlights is a great idea for ladies who are already experimenting with their dark brown hair in 2019.
3. Brown Hair with Some Highlights in a Braid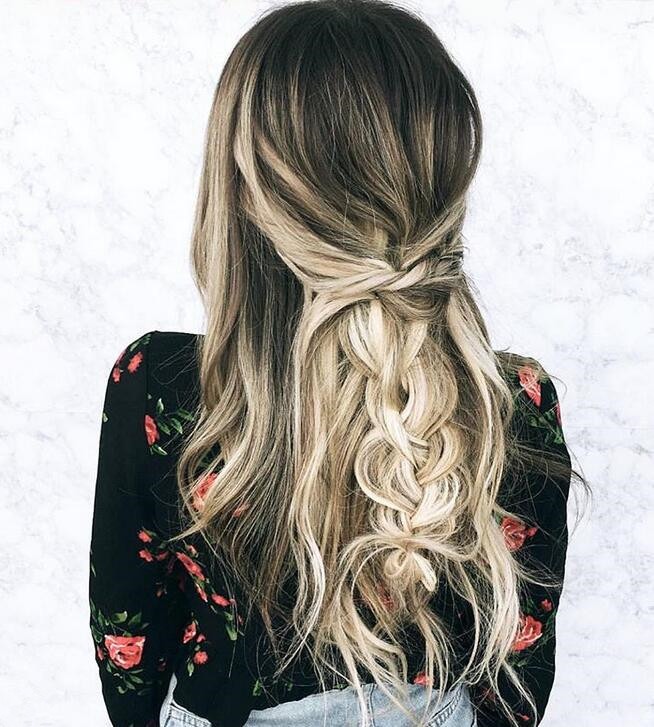 Sporting some simple haircuts such as the braids can look very astonishingly beautiful if your dark natural color boasts a constant blonde stripe in it. The final look that you sport can be fantastic because the lighter area will create an illusion of extra volume in your hair.
4. Reddish-brown Hair with Blonde Highlights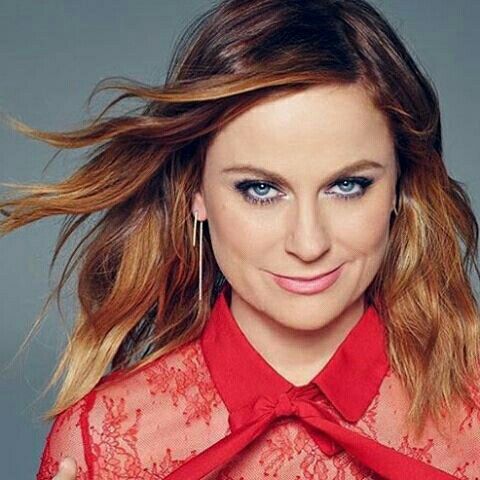 The best thing about styling brown hair with blonde highlights is the fact you will not be alone. Even celebrities have been jumping on this bandwagon as they intend to look pretty as well. The first one who best sports this hair is Amy Poehler.
Amy Poehler's reddish-brown hair coupled with blonde highlights was an inspiration when she stepped out with that look. She proved that you could be everything at the same time. Intelligent, successful, beautiful, funny, and stylish as well. And all at the same time.
5. Partial Blonde Highlight on Brown Hair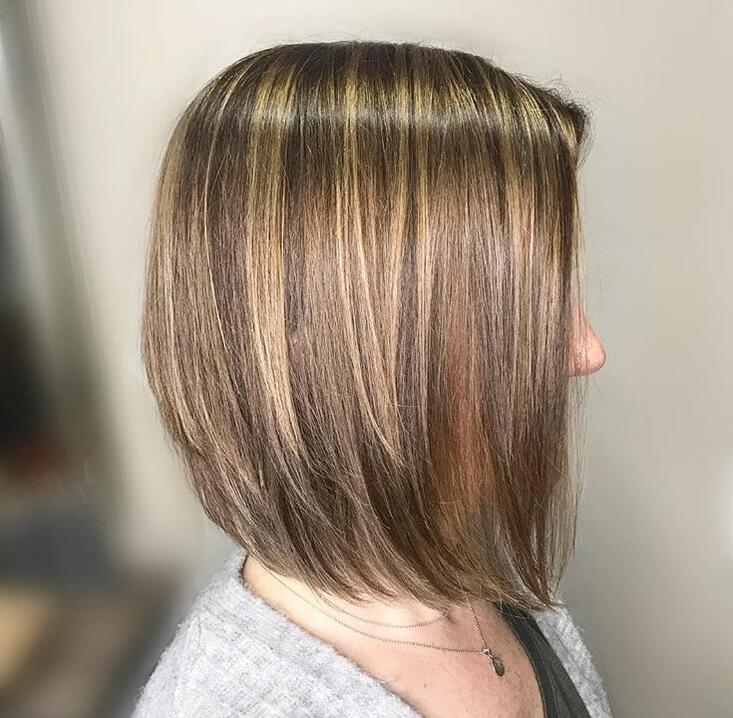 Unlike most other colors out there, blonde will add the sun-kissed illusion to the brown background on your hair. Some combos look as if you have never dyed your hair. It will look like you received these cute light streaks when you were bathing in the sun.
6. Dark Brown Hair with Pintura Highlights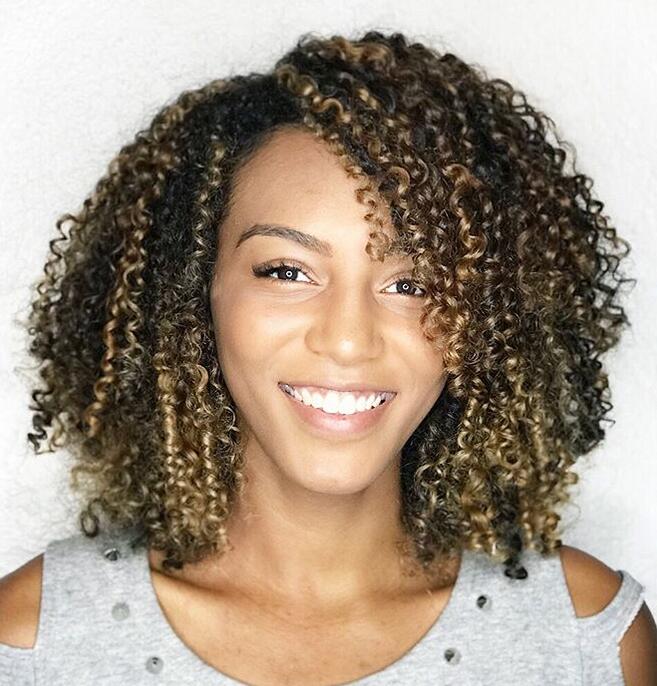 Here are lots of distinct techniques when it comes to how to dye one's hair. Some women out there enjoy trying out one of the latest trends, which adds the Pintura highlights to your dark brown hair.
7. Simple Blonde Highlights on Brown Hair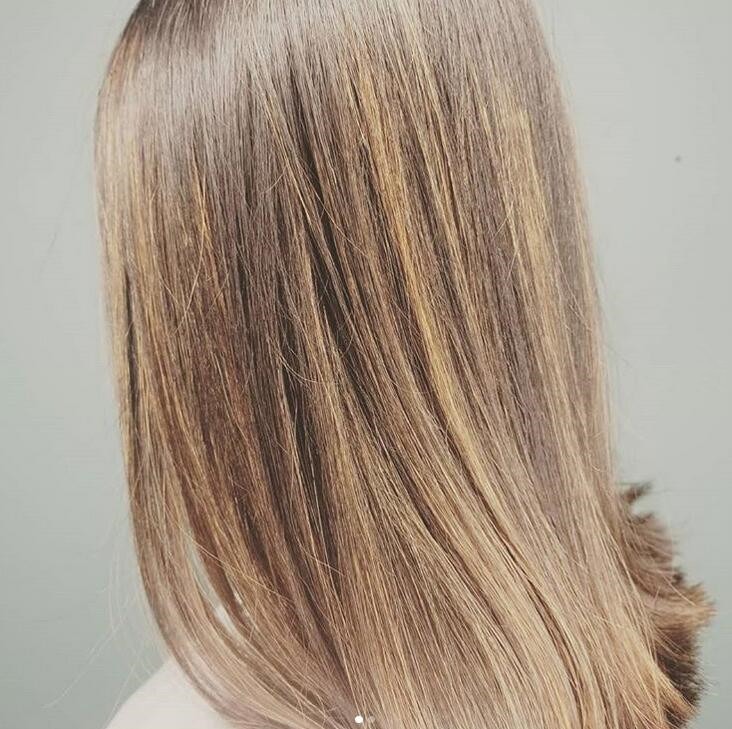 If your natural tone is light down, you can still easily add attractive dogged streaks and a fantastic result in the process. Try and focus on the thin lighter stripes.
8. Blonde Highlights for Long Straight Hair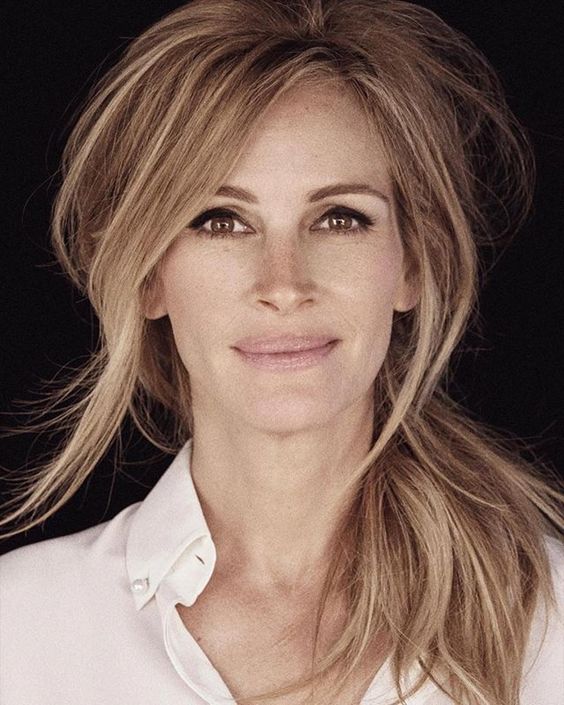 Julia Roberts is one of the most famous Hollywood actors, and part of that is thanks to her long brown hair with curls that she used to sport back in the 90s and the 80s.
Even though she still sports brown hair with blonde highlights, she has refused to wear curls since the beginning of the 21st century. Nowadays, Julia Roberts has only been straightening her hair, and she still manages to look just as great.
9. Dark Hair with Brief Highlights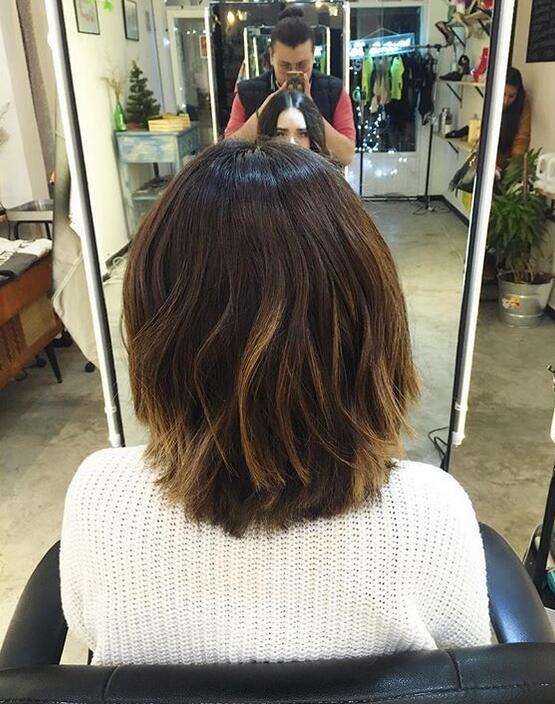 Fans of the ombre haircut can utilize this method to come up with a fantastic haircut. Let the roots remain naturally dark, and add a pretty blonde gradient to the end of your locks.
10. Dark Brown Hair with Caramel Highlights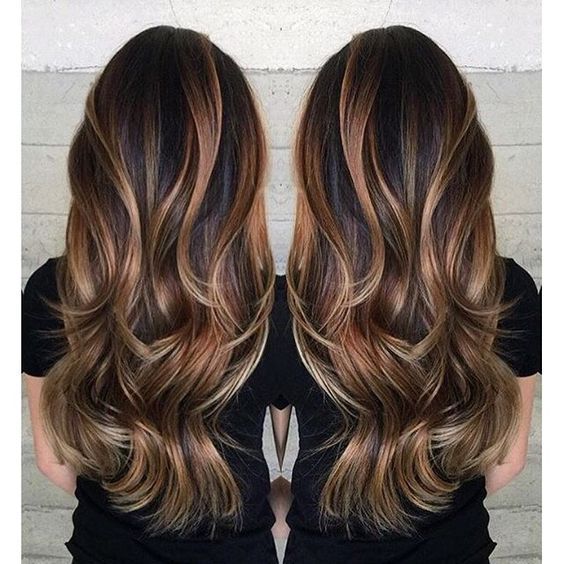 Dark brown hair with streaks of caramel color has always been famous. This is a perfect shade that will add volume to your lowlights.
This modern style has already been seen on the red carpet multiple times. Famous brunettes Natalie Portman, Lea Michele, Eva Longoria, and Jessica Alba have added trendy highlights to their dark brown hair.
Dark brown hair with caramel color looks best on women with brown and green eyes.
11. Beach Highlight For Dark Brown Hair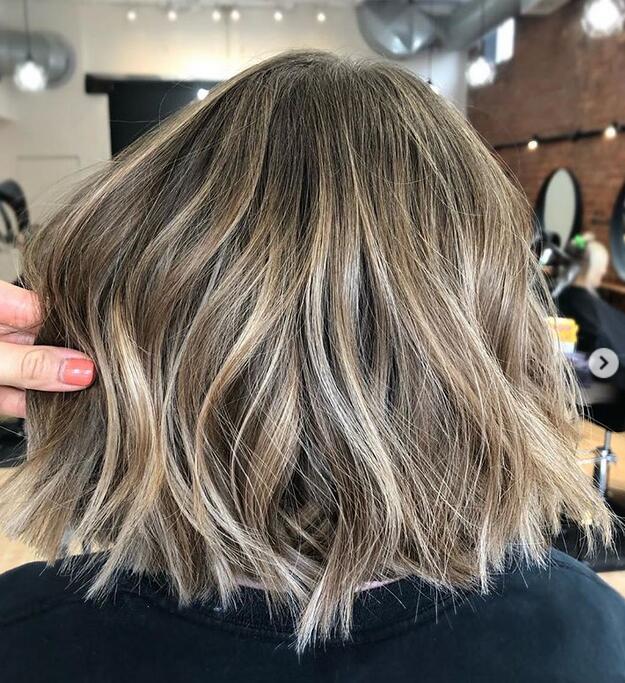 Where are fans of wavy hair? I haven't forgotten about you guys. You can mix your naturally dark brown hair color with these light blonde highlights and sport the best look.
12. Short Brown Hair with Blonde Highlights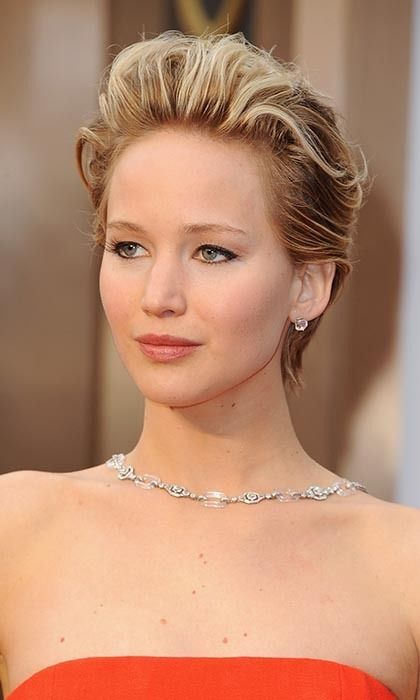 This was Jennifer Lawrence's long pixie cut that she sported during the 2014 Oscars. This is the short brown hair with blonde highlights that had been executed to perfection. Alongside the mesmeric haircut, she also wore a fabulous slick back that permitted us to see every single blond highlight aligning itself to perfection.
13. Short Bob and Chestnut Blonde Highlights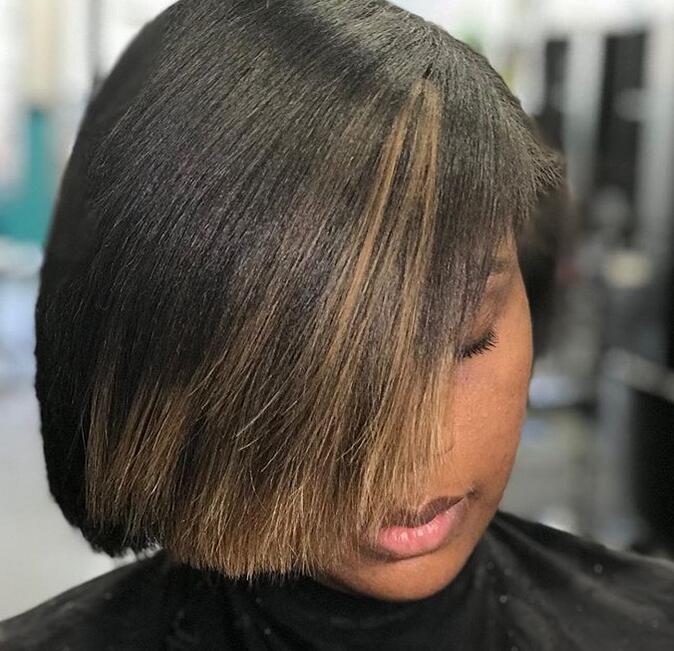 Even if your hair is short and you are in love with the bob hairstyle, you can nicely play with it by adding some attractive chestnut highlights around your face and all over your head.
14. Layered Highlights For Dark Brown Hair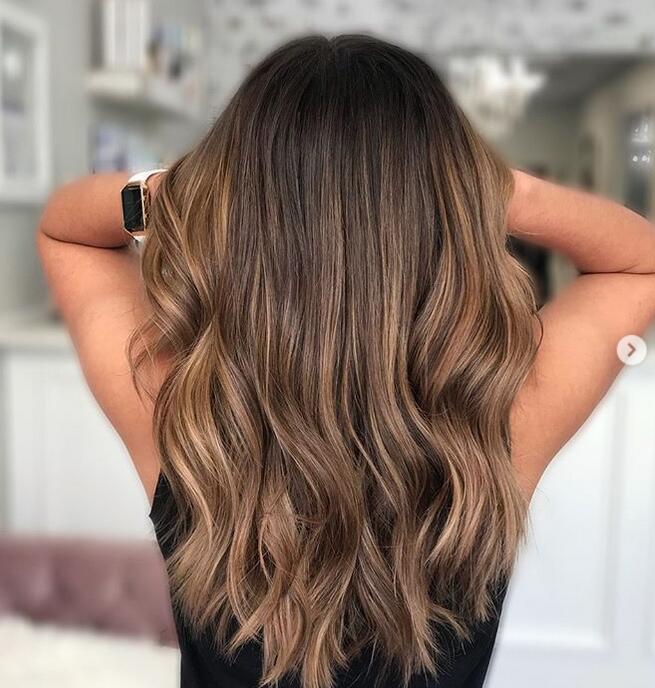 For ladies whose hairstyles are done in layers, you can easily add highlights and wear the hairstyle either loose or pulled back. Any style you try out is entirely guaranteed to look incredible.
15. Long Brown Hair with Caramel Highlights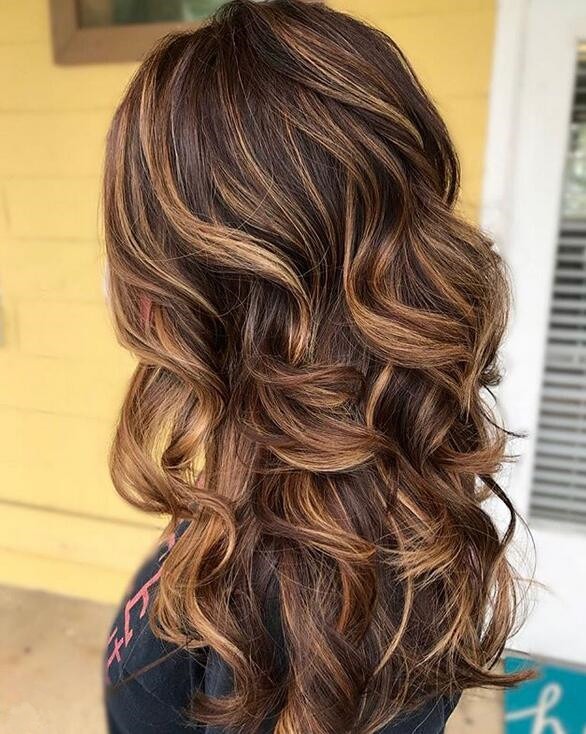 Caramel shades of blonde can look pretty impressive on long brown hair. Take a look at the image above; don't they look amazing?
16. Shoulder Length Bob on Brown Hair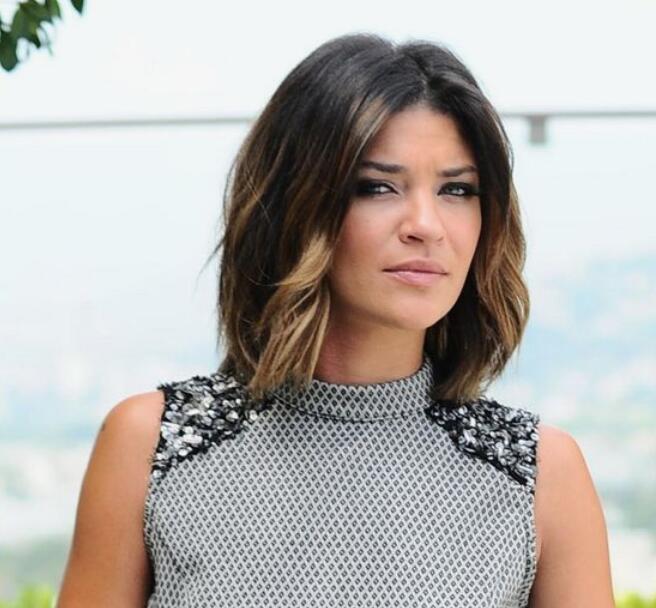 Most of us remember her from Gossip Girl. If you have never seen this face, then you must've been living under a rock or something. You will love her even more for this tremendous shoulder-length bob that boasted choppy ends and a textured finish.
The hairstyle has also been parted down the middle to make it more symmetrical and have blonde highlights.
17. Golden Blonde Highlights on Coffee Brown Hair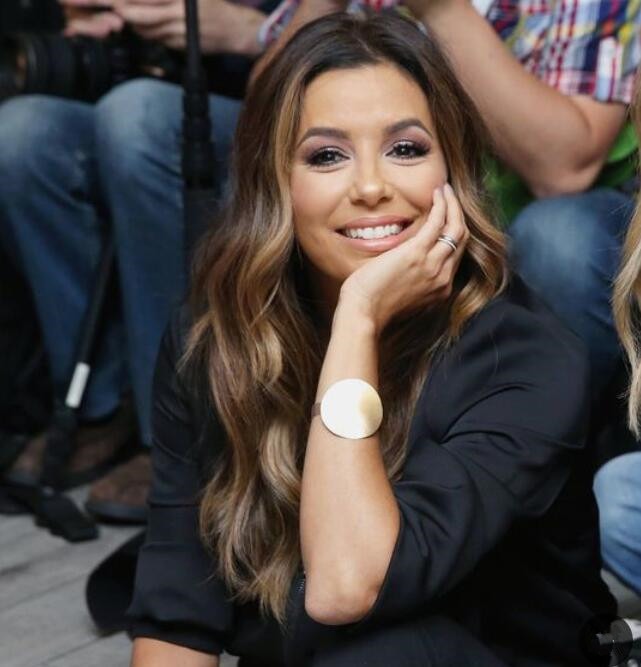 With her make-up always looking good and hair looking astounding, A-list actress Eva Longoria manages to pair the attractive golden blonde highlights with her coffee brown hair and golden statement jewelry that she loves wearing when out.
As you can tell from the image, the lady is a genuine fashionista.
18. Bun with Blonde Highlights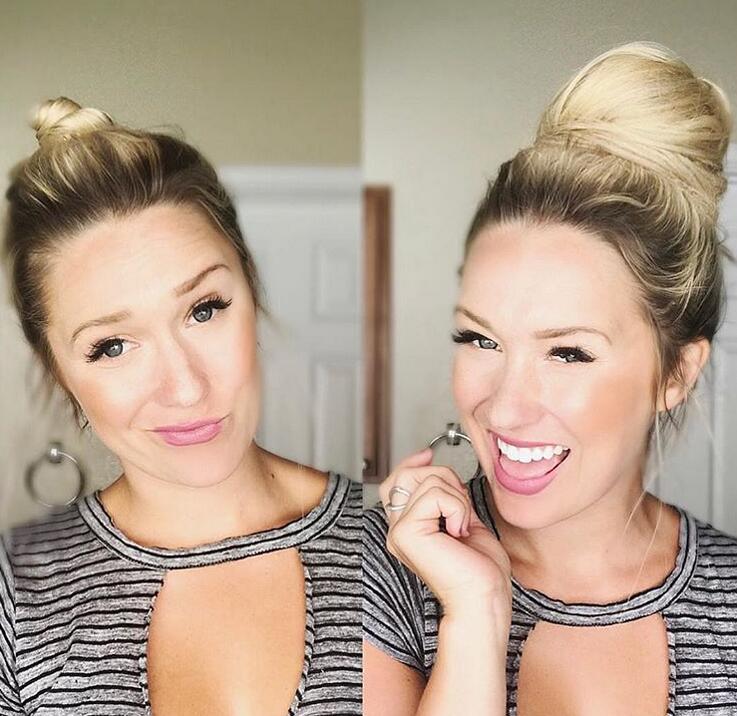 Sporting long or medium-length hair in a bun is ordinarily for ballerina dancers, and there is no better way to take that a step further than with some blonde highlights. Somber highlights for dark hair
Are your hair locks usually messy when you wake up in the morning? It will always look great when you have the golden or platinum streaks in a loose haircut.
19. Brown and Platinum Shades For an Impressive Balayage
Some individuals have the belief that platinum blonde is a more glamorous hair color. And after looking at the image above, I can't agree more.
20. Beach Waves with Natural Highlights
If you are contemplating attending a garden wedding anytime soon, this should undoubtedly be your next haircut. These hard-to-beat curls are also effortless to make by yourself at home. This implies that you can save the money you spent going to the saloons and do them yourself.
Give them a try, and I am confident you'll fall in love with them.
21. The Ciara Brown Hair with Blonde Highlights
Here is an excellent example of brown hair with blonde highlights that probably each one of us will remember. Renowned Singer Ciara decides to go for these wispy and extra-long bangs that can reach the line of her cheekbones. To make the hairstyle even bolder, she has parted it down the middle into an asymmetrical hairstyle.
22. Icy Partial Highlights
What do you think about an astounding amalgamation of cold icy streaks with some warm brown tones? Don't they make a fantastic hairstyle?
23. Sweet Strawberry Effects on Your Hair
The picture says it all, and his haircut needs no explanation. Try out the look and let me know how it looks to you.
24. Blonde Peekaboo with Multiple Tiny Lowlights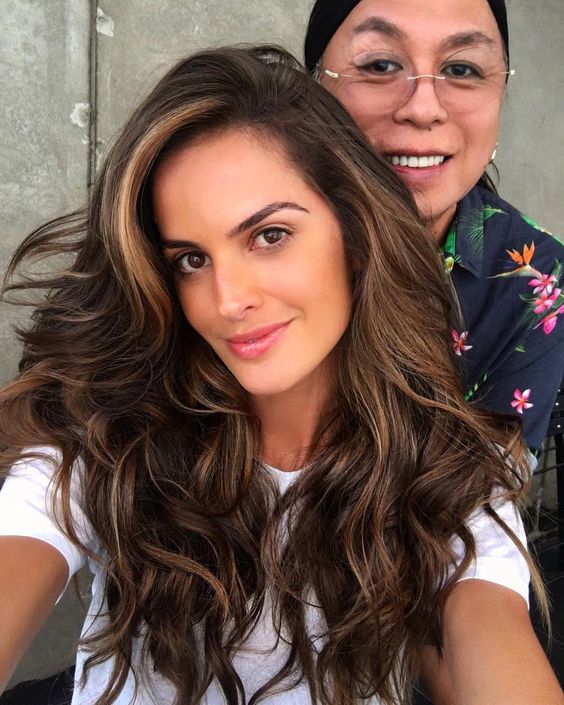 Speaking of other internally renowned models in Hollywood, here comes Izabel Goulart. As a former Victora's Secret angel, Izabel Goulart loves sporting brown hair with blonde highlights as well.
That said, she opted for a single blonde peekaboo that you can see at the front and multiple tiny lowlights that you can see all over her hair.
15. Ash Blonde Streaks in Dark Curls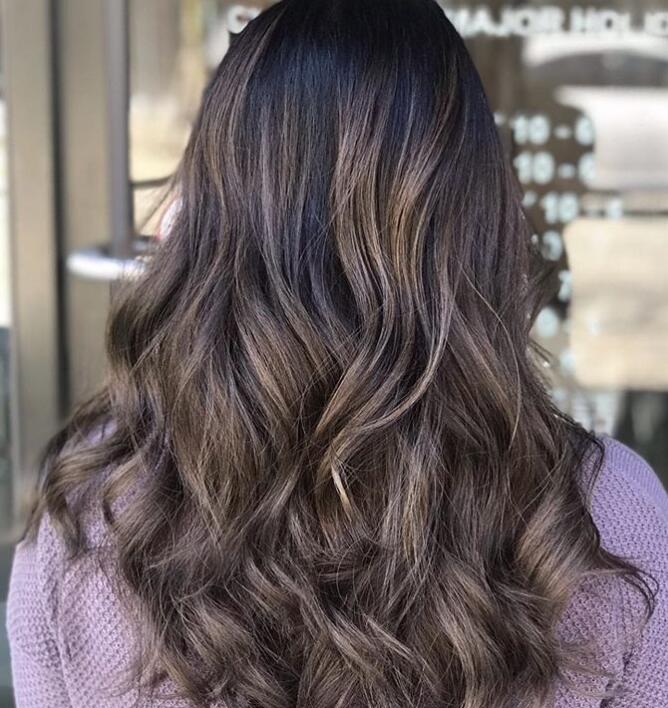 Curls by themselves already look impressive. But when they are coupled with brown hair and blonde highlights, they look even better. The hairstyle is guaranteed to turn heads everywhere you go.
26. Pastel Accents Coupled with Brown Hair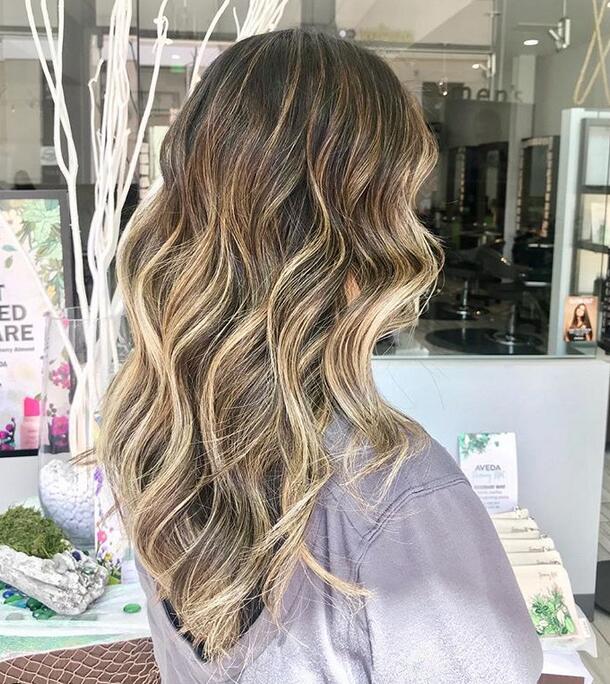 Each month, brunette ladies do not need to sit in a salon to sport light pastel accents into their waves. The look above doesn't even need a lot of care to maintain.
27. Champaign Highlight with Brown Hair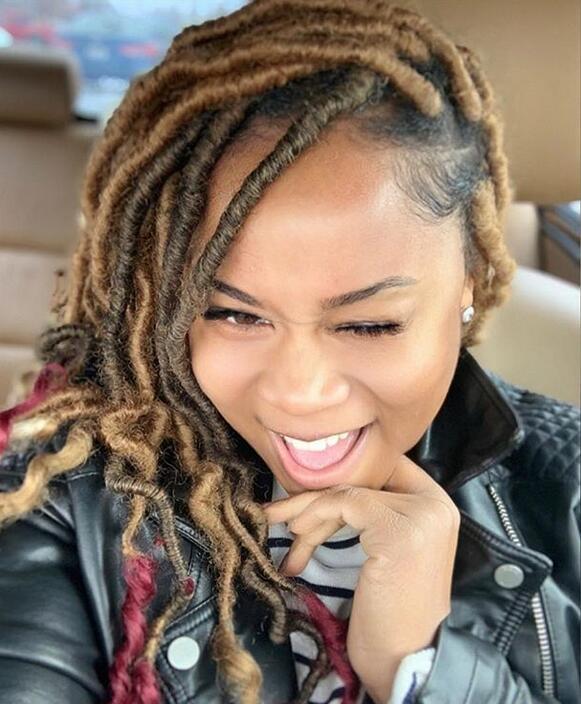 If you do not have long hair, but you'd still like to turn heads every place you visit, then I urge you to try out Champaign highlights with brown hair.
28. Light and Dark Contrast on Brown Hair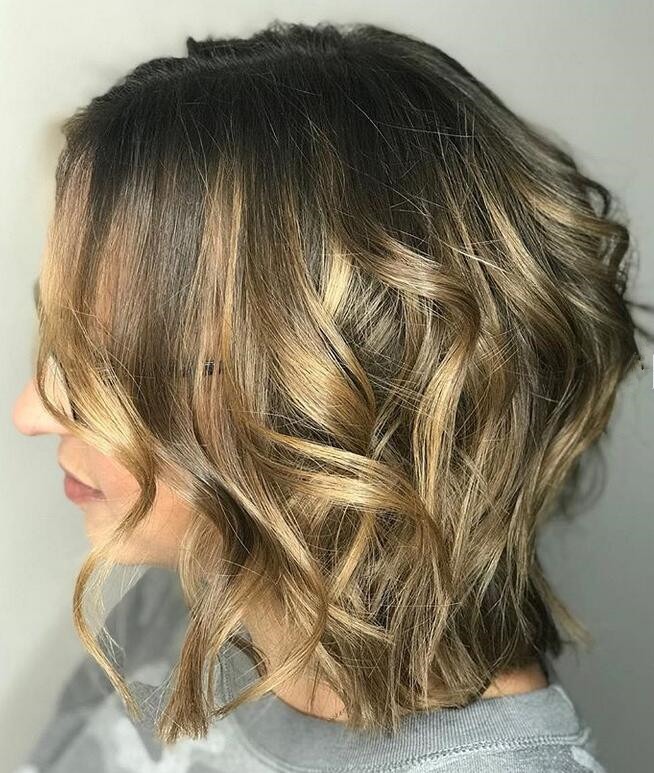 By deciding to play with golden highlights in your dark brown hair, it is possible that you can achieve an incredible contrast with different shades, lowlights, as well as depths like the one pictured above.
29. Balayage Blonde Highlights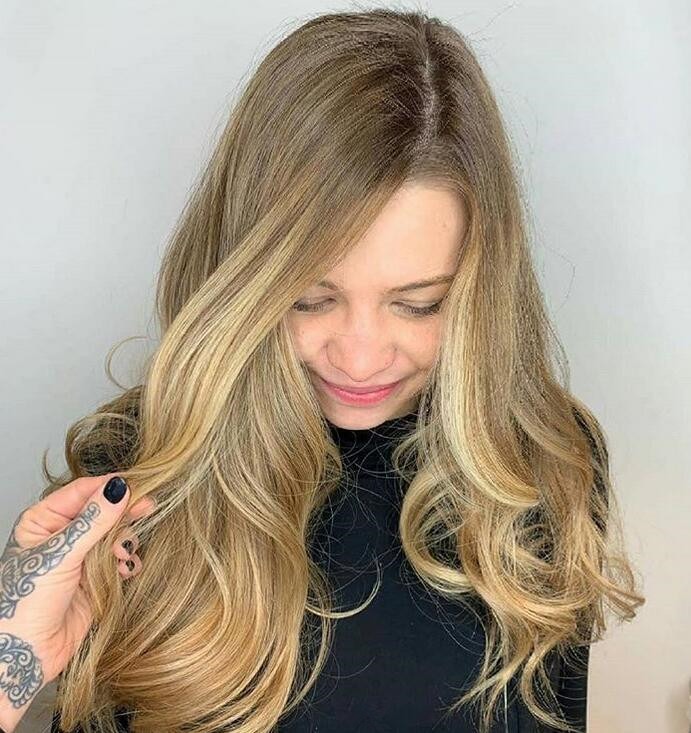 This is another famous hair coloring design that will add various shades of golden blond to your natural light brown locks. The result will look more natural, and your loose waves will also look like some Photoshop effect.
30. Brown Hair with Caramel Blond Highlight
You might remember her as one of the ladies who won the heart of Chris Evans. She is also a very established actress herself, and she also sports the proud display of brown hair and the caramel blond highlight.
At the same time, I am also amazed that she opted for a layered haircut that makes her look even more like an effortless bombshell on the silver screen.
31. Blonde Highlights on Light Brown Hair
Light brown hair is lighter than medium brown and darker than gray blonde hair. This warm brunette hair color is not too dark and not too light. Blonde Highlights on Light Brown Hair give you sun-kissed touches of blonde and a rich foundation of brown.
32. Blonde Highlights on Medium Hair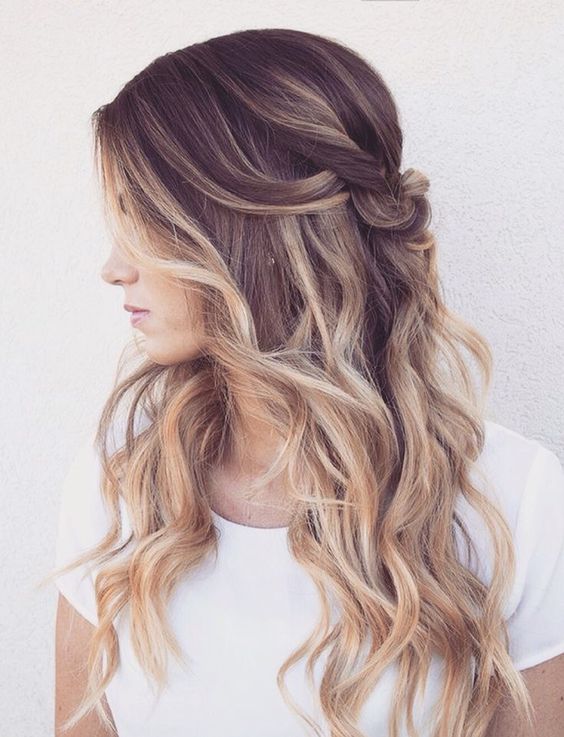 Due to the versatility of hairstyles, medium hairstyles will be trendy in 2020. This hairstyle ranges from the midline of the neck to the shoulders. You can also choose many styles such as layers, waves, braids, ponytails, or curls.
Blonde highlights are great for medium-length hair as it makes the hair look more dynamic.
33. Caramel Brown Hair with Light Blonde Highlights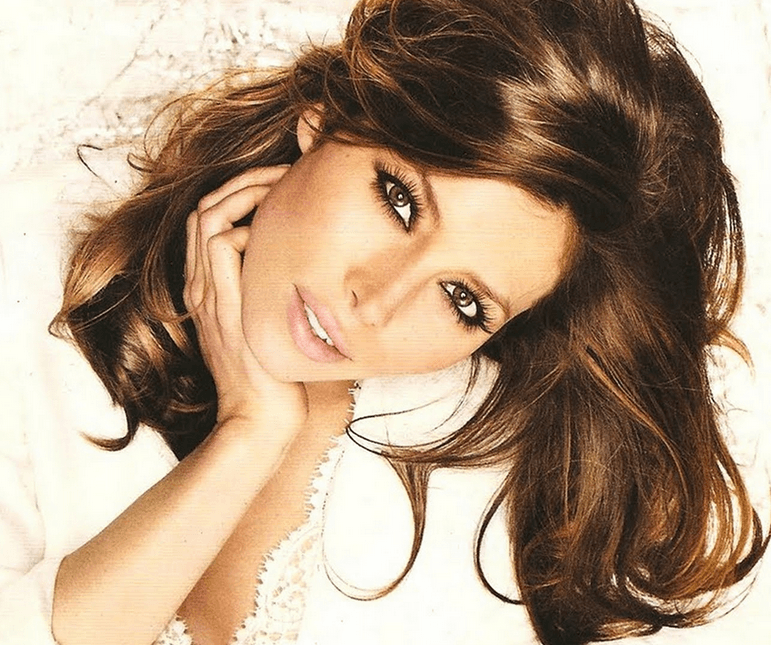 If you're looking for a warmer brunette shade, caramel brown hair is the best choice for you. This hair is marked by sun-kissed tones and gorgeous golden that can brighten up your appearance. Caramel Brown Hair with Light Blonde Highlights can is the perfect way to lighten up your darker blonde strands.
34. Subtle Blonde Highlights For Short Hair

Some people do not want the fade part of their hairstyle to stand out. If this is the case for you, we advise you can try these subtle blonde highlights for short hair. This haircut gives you smooth and discrete results. In addition, it is super cool and gives you a chic outlook.
35. Hide and Seek Blonde Highlights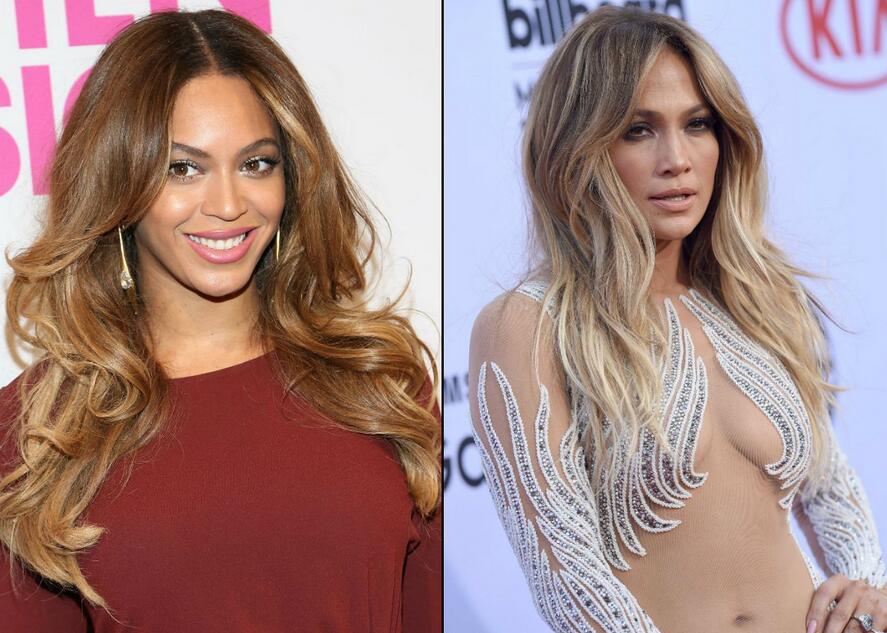 36. Ash Brown Hair with Honey Blonde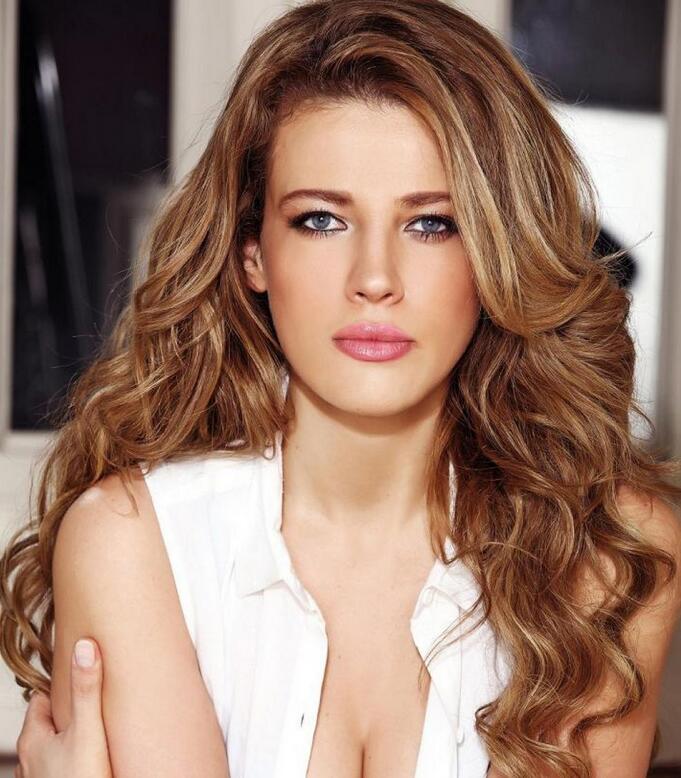 This haircut is easily among the top trends to follow. Ash brown hair gives you a cool-toned appearance. Honey Blonde can enhance the natural beauty of this dark blonde shade.
37. Striking Brown Hair with Golden Highlights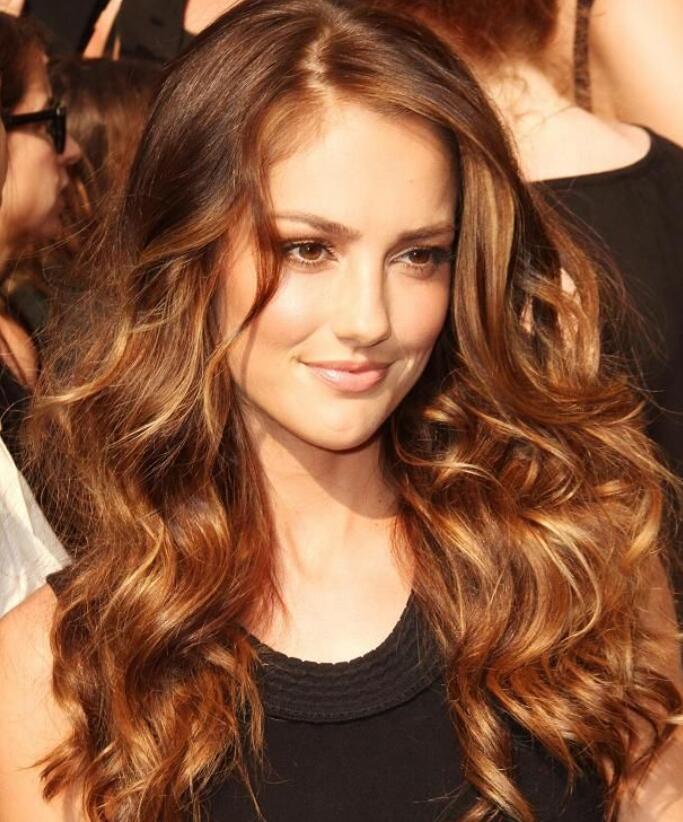 Golden brown hair highlights are one of the most popular colors for women now. This haircut will lighten and brighten your brown hair and compliment your skin tone.
38. Dark Brown With Dark Blonde Highlights
Dark Brown Hair with Blonde Highlight can look as if your hair has been naturally lightened by the sun. It also adds some shine and dimension to your haircut.
39. Chopped Up Medium Brown Hair with Dark Blonde Highlights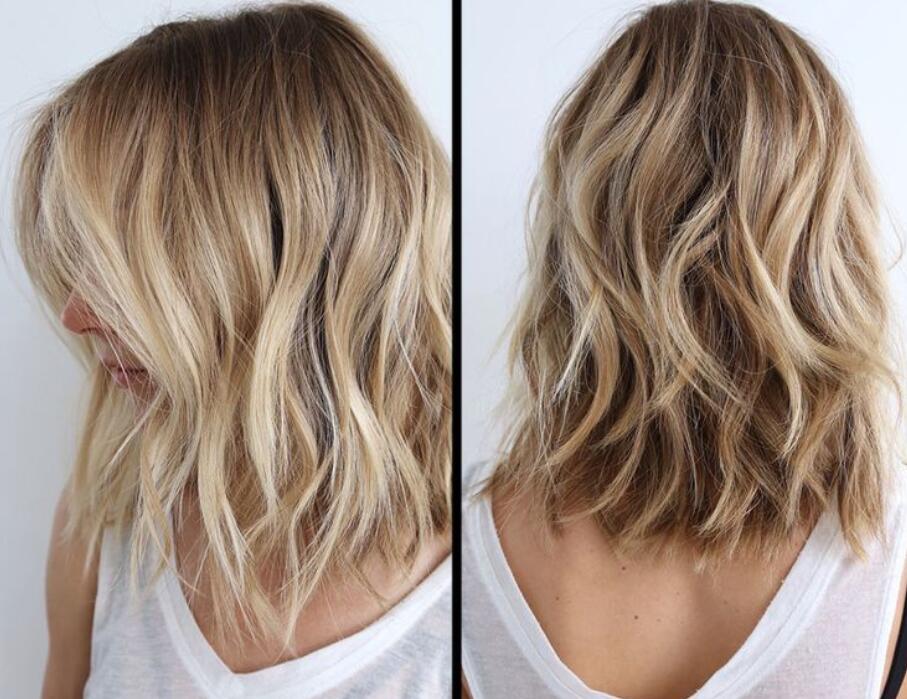 40. Dark Hair with Platinum Blonde Highlights
Dark Hair with Platinum Blonde Highlights is ideal for someone who is looking for a darker grey look. If you have a platinum base and blonde hair, this will highlight the color of your skin.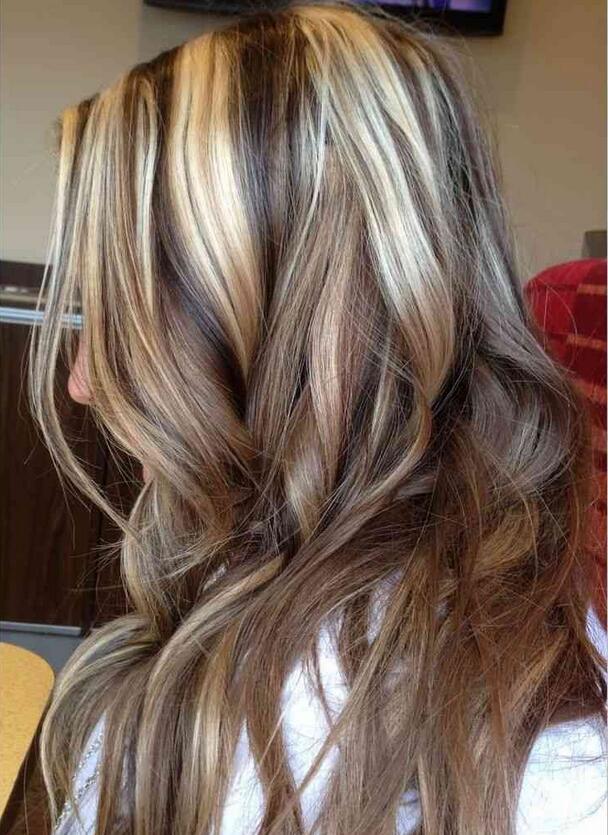 41. Layered Brown and Blonde Highlights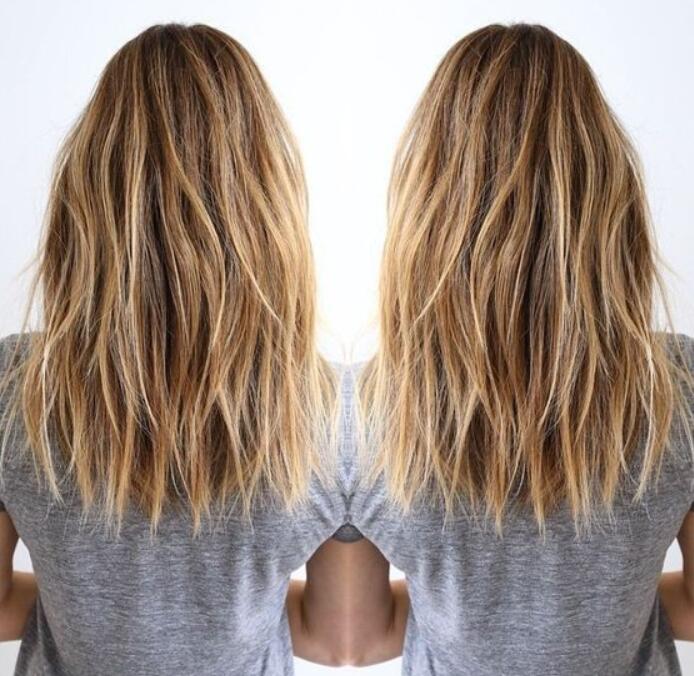 42. Chocolate Colored Hair With Honey Blonde Highlights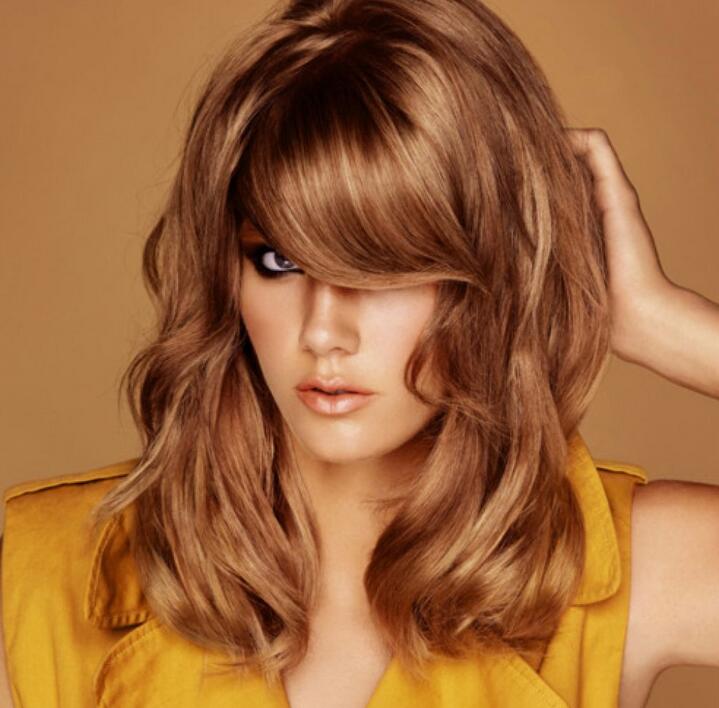 43. Blonde Highlights on Brown Hair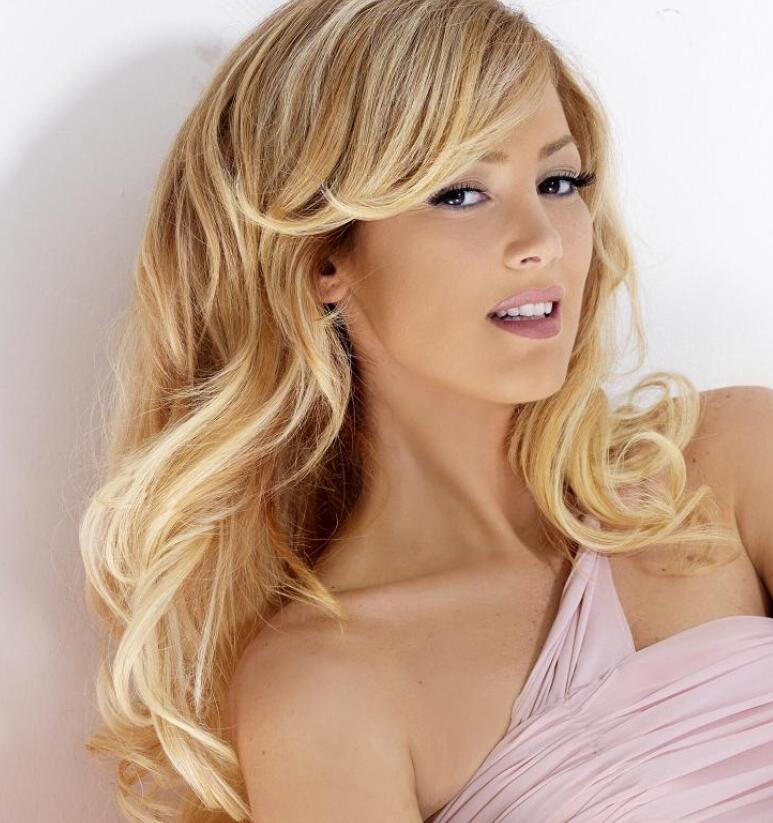 Brown hair with blonde highlights is a classic blend that suits both outgoing and reserved personalities. It is perfect for work, school, and other occasions.
44. Blonde Highlights in Front, Subtle Brown at the Back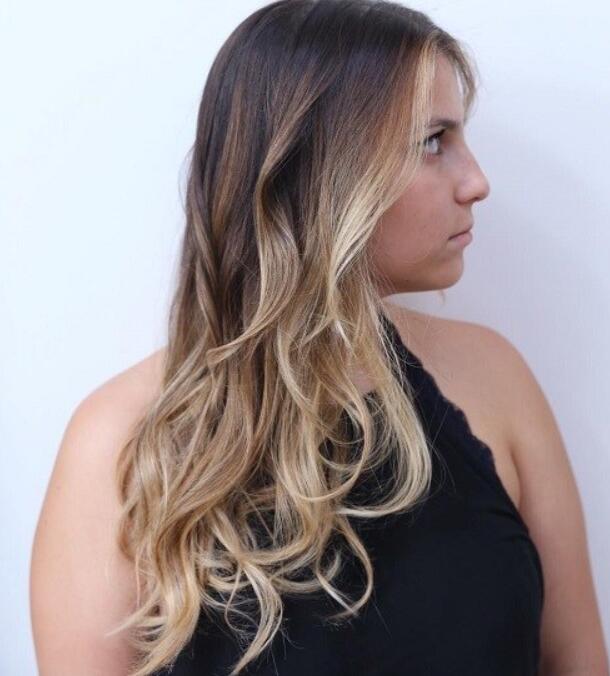 45. Natural Blonde Highlights On Brown Hair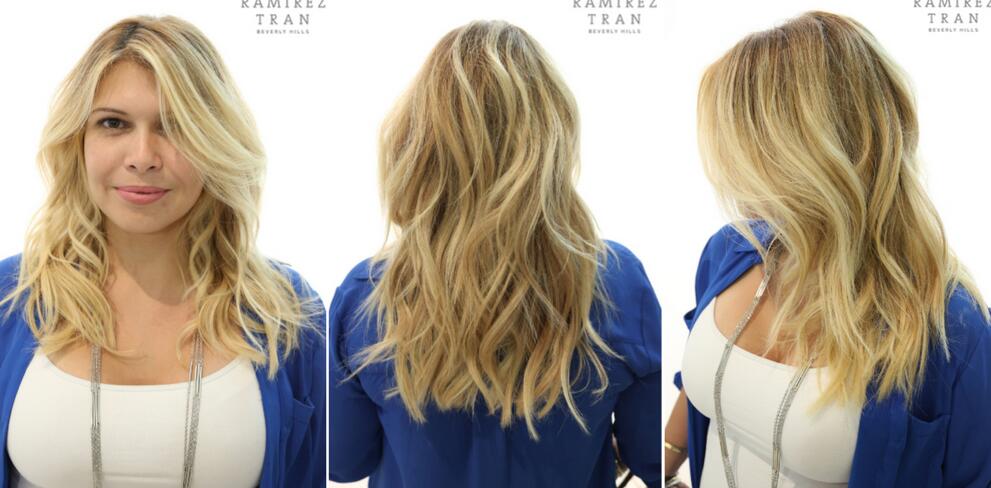 Natural blonde highlights on brown hair will give you a warm taste on your hair. In addition, it can give charm and life to your hair.
46. Caramel Blonde Highlights on Fine Dark Brown Hair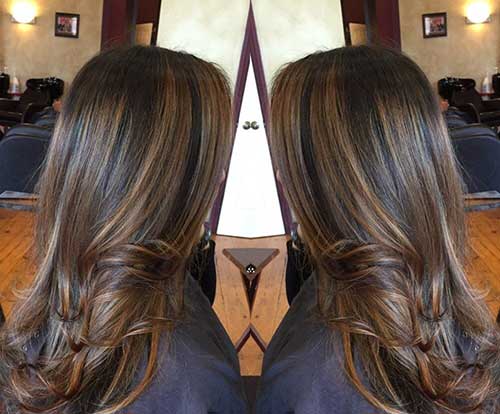 47. Stacked Brown and Blonde With Metallic Color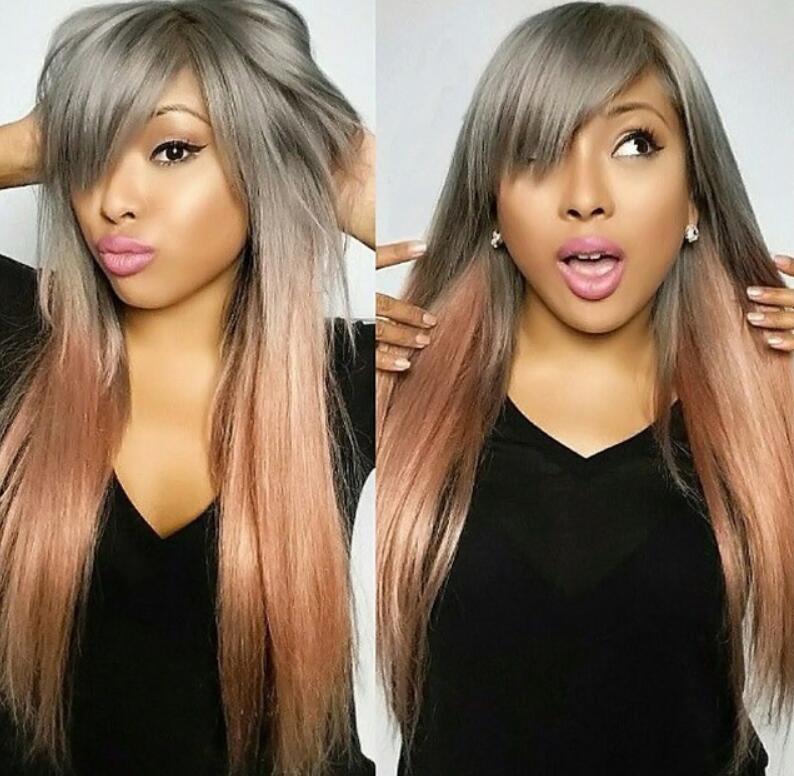 48. Brown and Blonde With Pink Highlights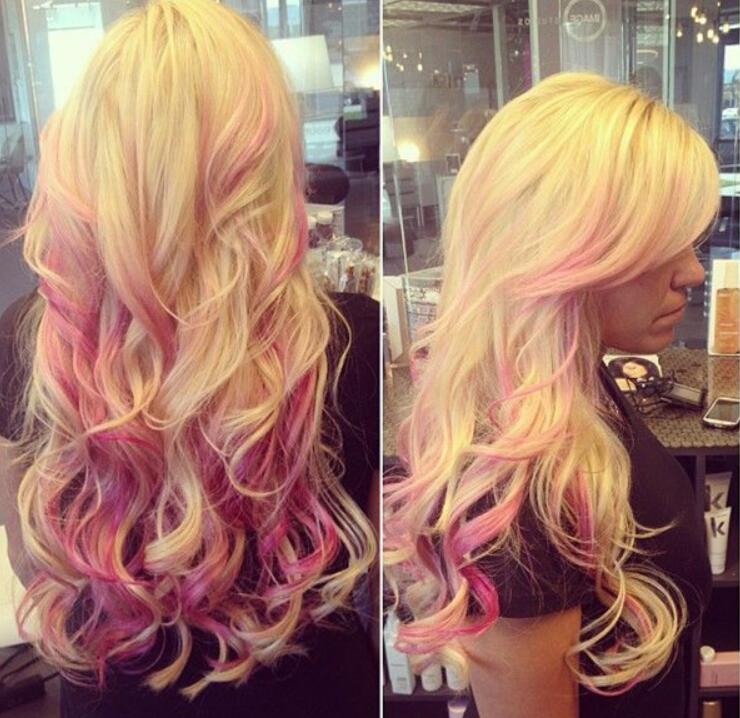 Brown and pink are a great combination for something different. This haircut will flatter most skin tones and hair types.
49. All Over Caramel Hair with Light Blonde Highlights
50. Sunset Brown Highlights For Curly Hair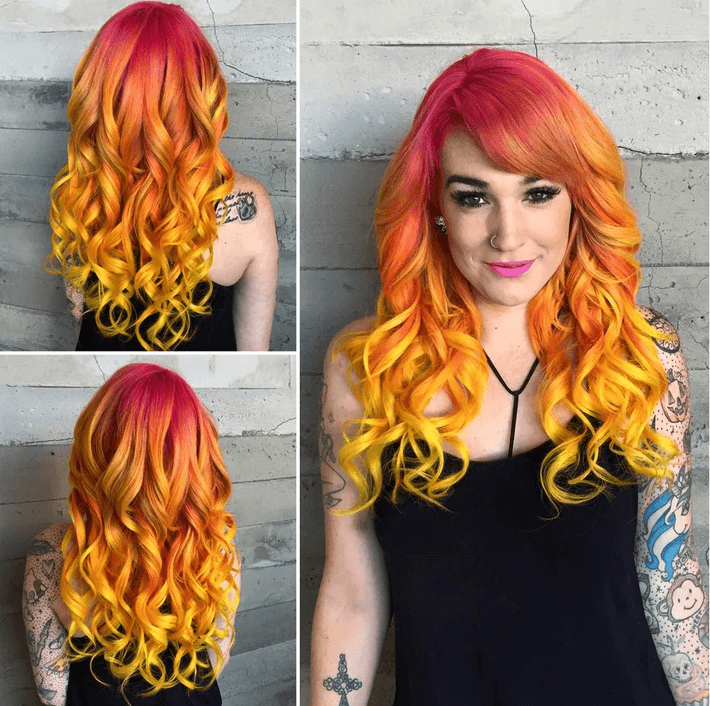 51. Light Brunette Shade With Blonde Highlights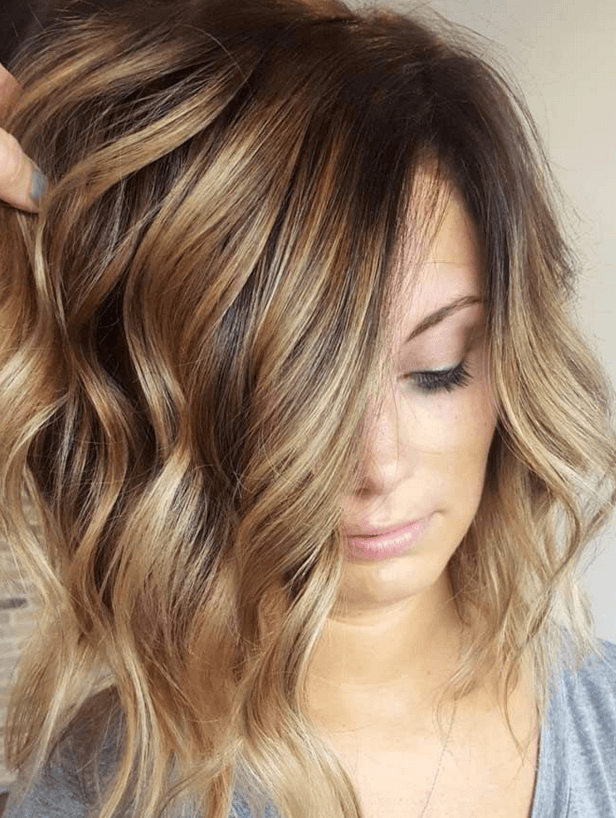 52. Short Brown Hair with Heavy Blonde Highlights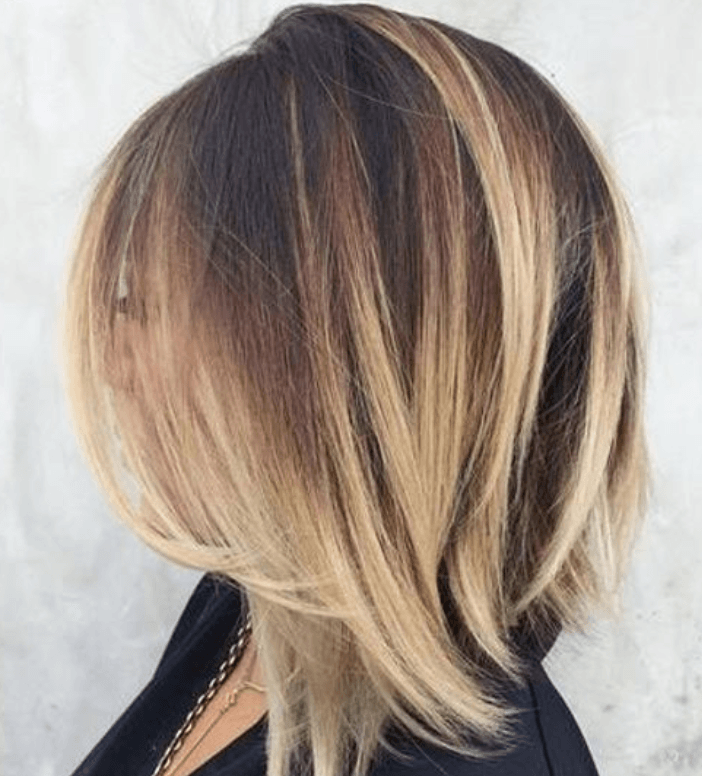 53. Long Wavy Dark Blonde Hair with Pale Blonde Balayage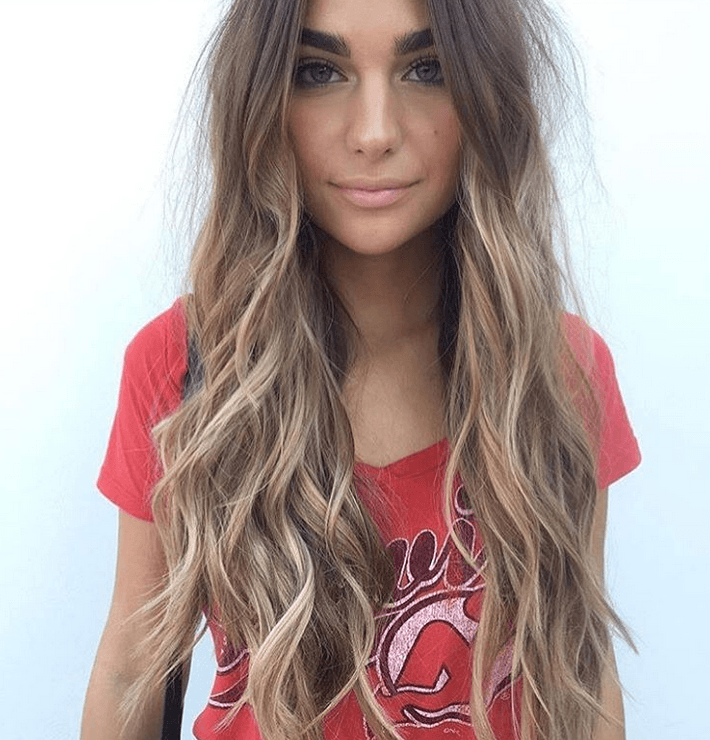 54. Light Brown Hair Color with High and Low Lights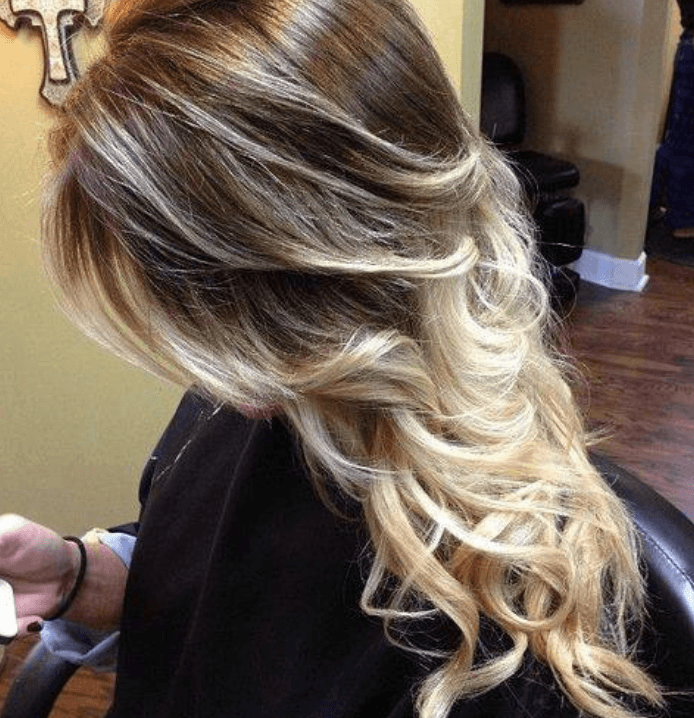 55. Ash Brown Hair Colour With Blonde Highlight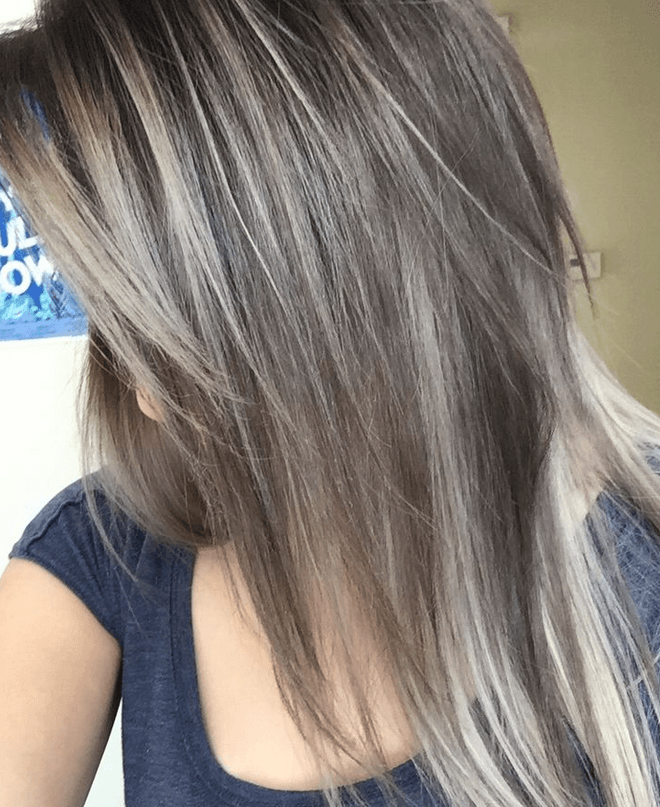 56. Bombshell Blonde Highlights On Brown Hair
57. Balayage with Cool, Pale Blonde Ends
58. Honey Bear Beige Brunette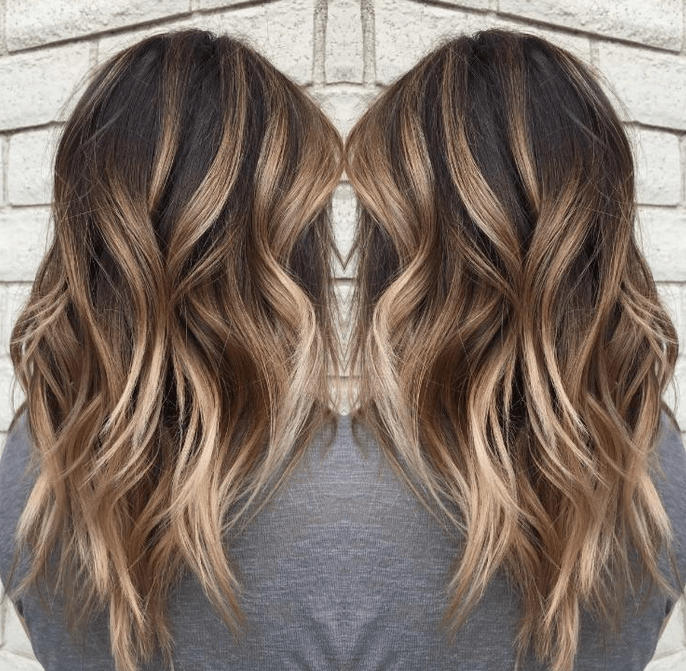 59. Long Brunette Hair With Rich Blonde Balayage Hair Color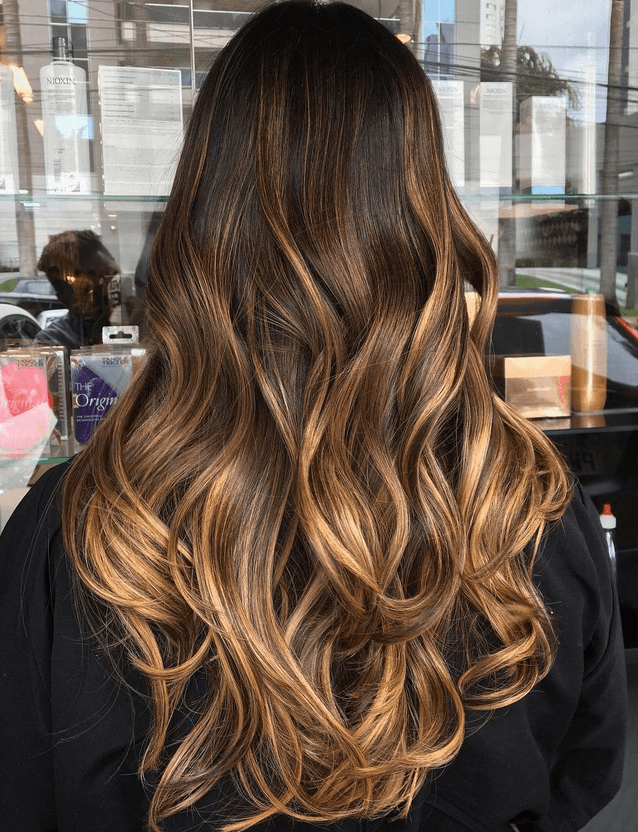 60. Cool Ash Blonde Against a Neutral Brown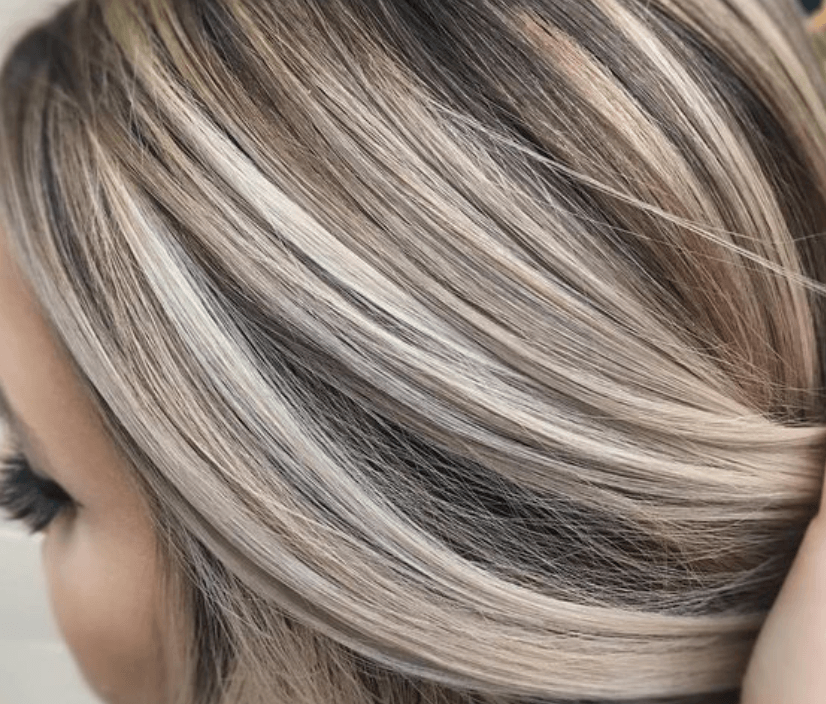 61. Coffee and Cream Highlights and Lowlights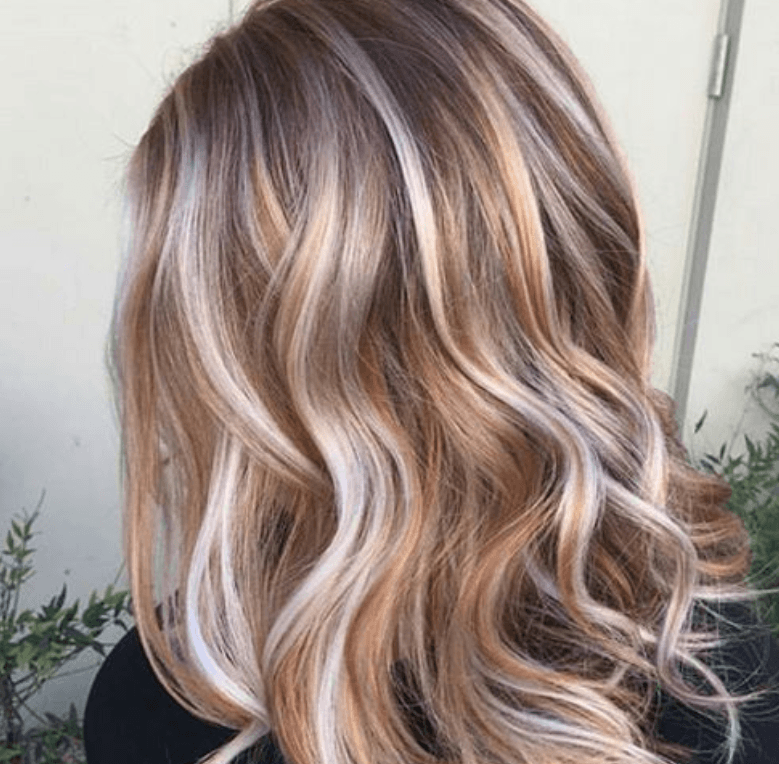 62. Short Medium Wavy Haircut Hairstyle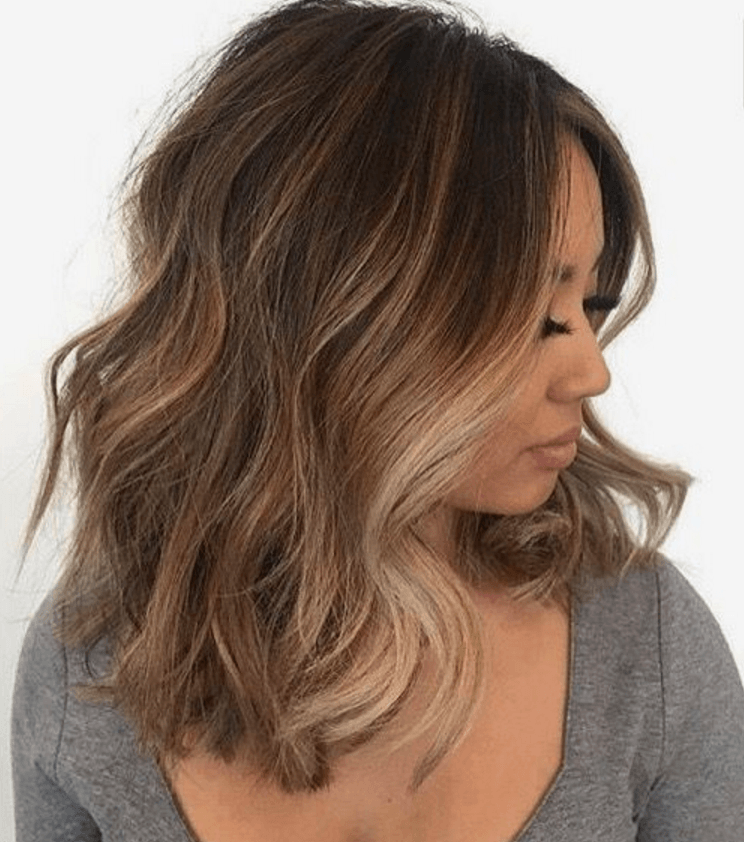 63. Blonde Balayage For Brown Hair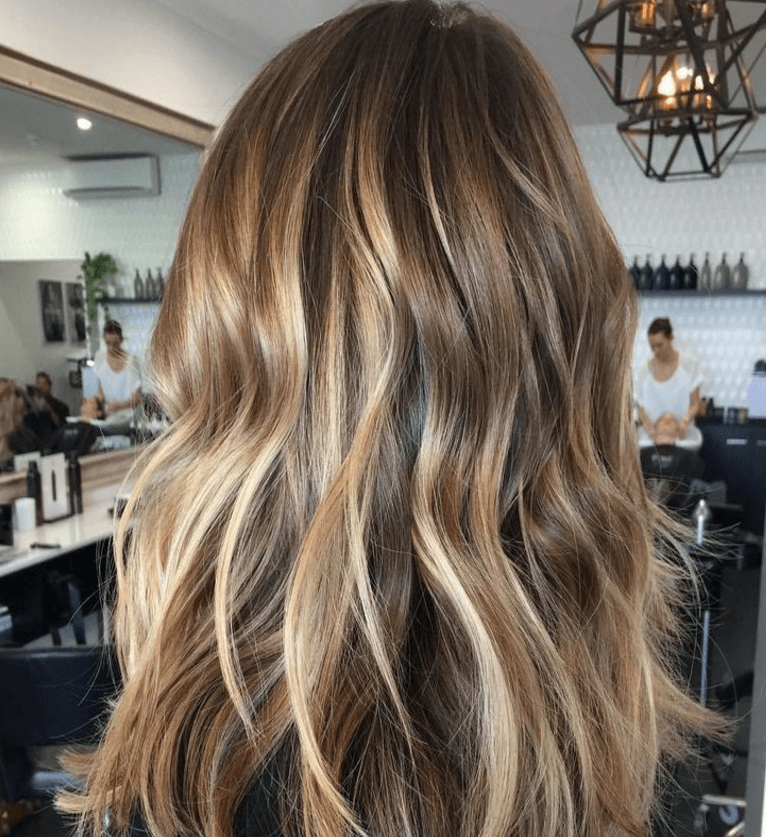 64. Darker Lowlights with Blonde & Caramel Highlights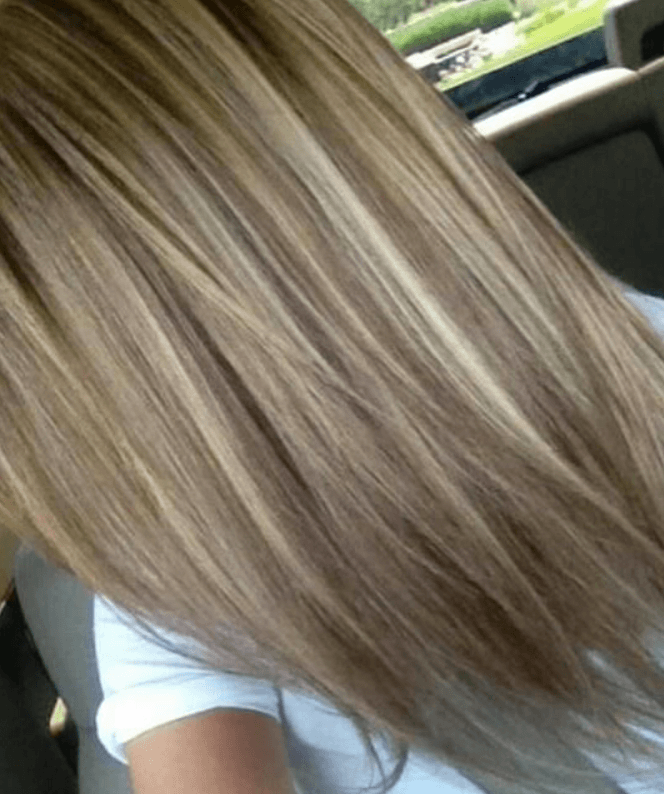 65. Brown Bear Honey
66. Stunning ice Blonde and Chocolate Brown Lowlight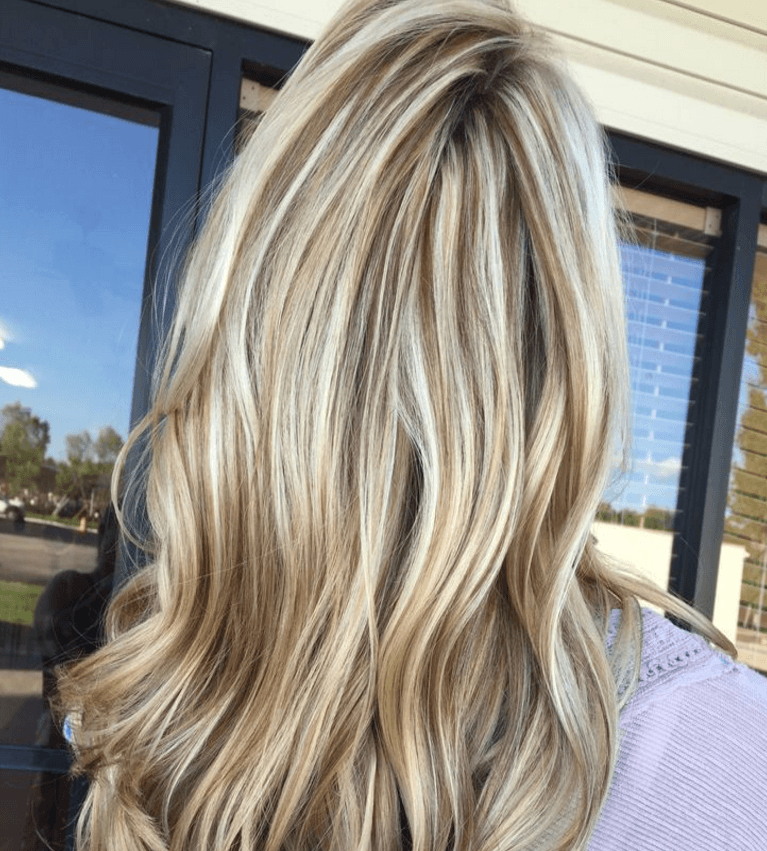 67. Light Roast Brunette Hair Color With Blonde Highlights
68. Brunette Bayalage with Highlights and Low Lights
69. Golden Blonde Highlights On Dark Brown Hair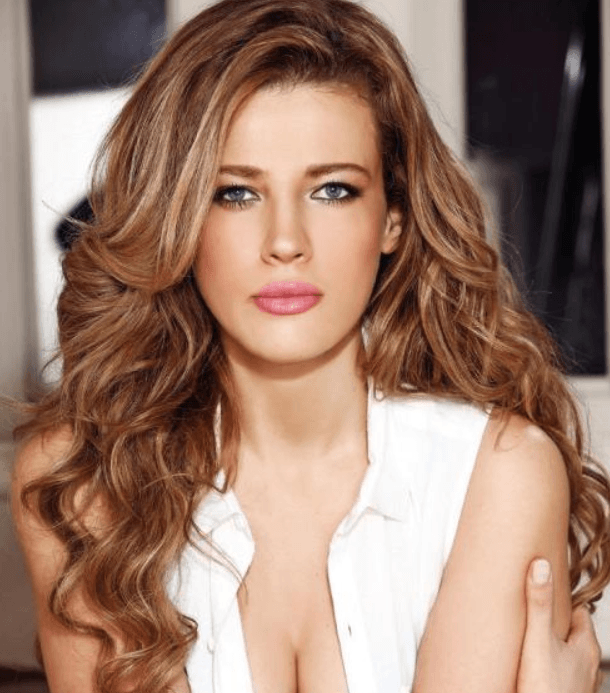 Golden Blonde Highlights is one of the most popular shades of blonde. This haircut will elevate any style to the next level for you.
70. Icy Blonde Highlights on Ash Brown Hair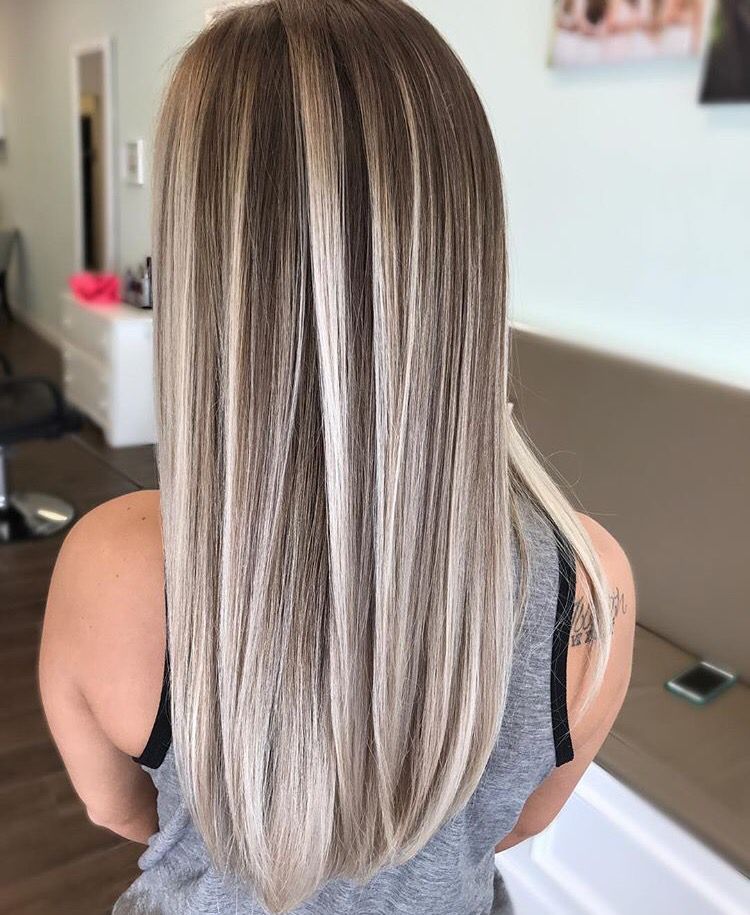 The icy blonde color looks very bold and will catch other people's eyes quickly. Icy Blonde Highlights on Ash Brown Hair looks fantastic on every hair length.
Common Questions about brown hair with blonde highlights
1. Are highlights still in style 2022?
Yes, highlights are still in style for 2022. Hair colors may come and go as season changes, but highlights will never go out of fashion with people getting more creative and bolder on how they want their highlights.
For example, the trending Money Piece is a face-framing highlight right at your part line in the front. People are going for much bolder and brighter colors for their hair highlights. Not just that, but the balayage craze is still going strong, with people playing with different colors to create new balayage highlights.
2. What color highlights look good on brown hair?
The trick in choosing highlights color is to pick a color two shades lighter than your base color to look more natural. There are lots of highlights color you can choose from if you have brown hair.
Try platinum blonde, deep red, copper, blonde, or lighter brown for dark brown hair. You can go for blonde, beige, honey, platinum, and caramel blonde for light brown hair. Any lighter brown colors or blonde will look good on either dark or medium or light brown hair such as honey, gold, chestnut, natural brown, and caramel.
In choosing color highlights, also consider your skin's undertone and the color of your eyes.
3. Can dark hair have blonde highlights?
Dark hair can have blonde highlights. The blonde streaks can liven up and add contrast to your dark hair. If you're tired of your dull-looking hair, you can add some shine and dimension to it with blonde highlights. It will modernize your style and lighten up your overall look.
There are different variants of blonde hair color to choose from if you want blonde highlights for your dark hair. You can try getting the popular ash blonde highlights for a smoky effect on your hair. If you have dark hair and you want blonde highlights, then go for it. You can slay it just like how Jennie from Blackpink slew the blonde streaks (money piece) on her black hair.
4. How can I highlight my brown hair at home?
You don't need to visit a salon and spend $100 on a hair colorist to achieve your desired highlights. DIYs is becoming more popular nowadays, especially with the pandemic. You can highlight your brown hair at home; just make sure to try the product on a small part of your hair first, so you test your hair and skin's reaction to it before going on with the highlighting.
Choose a product that has a good reputation when it comes to achieving the result it promises. You can do highlighting with just yourself by following the step-by-step guide or instructions in your chosen highlighting kits.
In addition, you can search online on people's experiences with their DIY highlights, or you can call your best friend or sibling for some help and a second opinion on the result of your DIY. You will need lots of preparation and research to be able to do highlights successfully at home. Don't just put the product on your hair.
Valuable Tips for Brown Hair With Blonde Highlights
If you boast cool-toned air, then you should pick a cooler-toned blonde shade for your highlights. This will match your hair color better.

Warm blonde highlights are way more perfect if you want to create the sun-kissed hair look.

If you want to add depth to your hair's shade, you can choose a more intense blonde shade and not a bright one.

Lighter shades of blonde such as strawberry, honey, and golden tend to add more gloss to your hair.

Feel free to play around with any style highlights you want. You can either choose balayage or opt for streaks. Would you like to sport the partial highlights? Then go for it. What about the mesmeric somber or an ombre? You can get that too. The list of options here is endless. But to get a list of all your options, ensure you talk to your hairstylist.

Take the season you want to sport this type of hair into account. Some hair colors will look more brilliant over autumn but will not look so great over spring. This is usually because of colors and how we perceive them in different seasons changes. You will usually come across more earthy colors on people's heads during autumn.

Take into account how much of a change you desire. Would you like to go edgy, drastic, or just a little playful?

Last but by no means least, ensure you take care of your hair since you'll have to bleach it to go blonde. For instance, you could ensure you deep condition it at least once each two weeks. This will then prevent it from dehydrating faster.

Ensure you stay away from heat styling tools for at least two weeks before you decide to color your hair. This will usually go a long way in curbing the damage caused by the bleaching process.
Conclusion
With all of these brown hair with blonde highlight combinations available, which one are you planning to choose?