Blonde highlights on brown hair is particularly popular. This hairstyle mimics the effect of sunlight on your hair. Today's highlights are no longer colored in one color as it was a few years ago. Highlights of various shades look more natural. Manufacturers of hair color adapted to the new trends and developed colors that create diversity in accordance to balanced skin tones. This way the application of highlights at home becomes easier and faster.This article show you 60 great brown hair with blonde highlights ideas.
Great Brown Hair With Blonde Highlights Ideas
Light Highlights For Brown Hair
The light highlights are generally lightened strands of hair. They look nice on all hair colors and the advantage is that not all hair is bleached during the process. Celebrities seem to love to look as if they had just returned from summer vacation somewhere along the coast.
Bright highlights in their hair leave that impression, but do not look artificial. To get this effect  experts use brushes to apply the color in order to emphasize sharp color transitions and thus look natural.
Dark Brown Hair with Caramel Highlights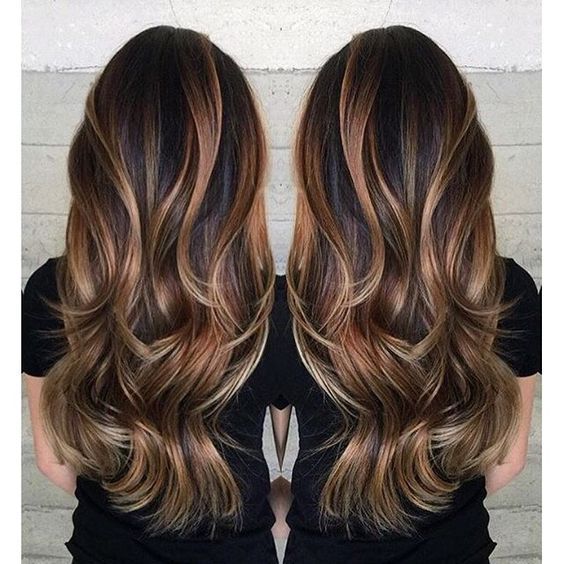 One of the hottest looks for brunettes, dark brown hair with strands of caramel color will perfectly show off and flatter your skin tone. Dark brown hair with streaks of caramel color has always been popular. If you want to refresh your look, highlights in a caramel color added to your dark brown hair are the perfect option if you are not ready to apply the color to the entire hair. This is a perfect shade that will add volume to your lowlights.
This modern style has already been seen on the red carpet multiple times. Famous brunettes Natalie Portman, Lea Michele, Eva Longoria and Jessica Alba have already added modern highlights to their dark brown hair. Even Beyonce liked the look and added strands of caramel color to get a glamorous look.
Dark brown hair with strands of caramel color looks best on women with brown and green eyes.
Dark Brown Hair with Strawberry Blonde Highlights
A new trend that we can see all over the internet is perfect for dark-haired women and it is called strawberry blonde highlights. To put strawberry blond highlights on dark hair you'll have to bleach them as they would be barely visible.
Ombre Highlights

You have heard about Ombre highlights, right? Then you know that we are talking about one of the most popular hairstyling trends lately. Ombre highlights enchanted us because they are practical and modern. In this technique, the length of the hair and the tips are brighter than roots, it seems natural, easy to maintain and does not require coloring hair often, with standard locks.
This method is ideal if you want to refresh your hair with a new color, but you want it to still look natural. Conventional dyeing where only after a month your roots become visible and it looks very unattractive, ombre highlights revolutionized hair coloring in this regard.
The root of the hair colored is in natural shades and the highlights look stays as nice as even after the hair grows. Ombre dyeing techniques can be achieved by coloring the roots in a darker shade or brightening the hair ends. Depending on what kind of hairstyle you want, your hairdresser will recommend the best solution to get it.
If you are planning to make Ombre highlights, we suggest that you take a photo of the hairstyle and hair colour that you want to your hair salon due to its many variations, so you will be sure that your hairdresser knows exactly what you want.
  Blonde Highlights on Light Brown Hair
Source: Pinterest
The difference between this technique and Ombre is that the Sombre technique has a little bit of a gentle transition of shades on your hair. The difference between the color is that highlights at the end are smaller, thicker and look more natural than the ones that are done with the ombre shading technique. The contrast of shades from the roots to the ends is lower that the contrast at ombre shading hair.
Baby Highlights on Brown Hair
Layered hair coloring in several levels and shades called ombre gained a new dimension. It is a new hairstyling trend – babylights, which were eagerly accepted by many famous beauties. Babylights are strands that mimic natural, sunlit hair that reminds us of the delicate baby hair, which, during the summer months, naturally becomes brighter.
Interesting highlights give a new dimension and rich volume. The so-called invisible strands give a baby blond effect, and are made with special self-adhesive foils that allow tinting hair without the " zebra effect" to look natural. This type of highlights should be just for a tone and a half or two lighter than the rest of your hair and it's even possible to pull out beautiful baby highlights on dark, black hair too.
Balayage-Blonde Highlights on Medium Hair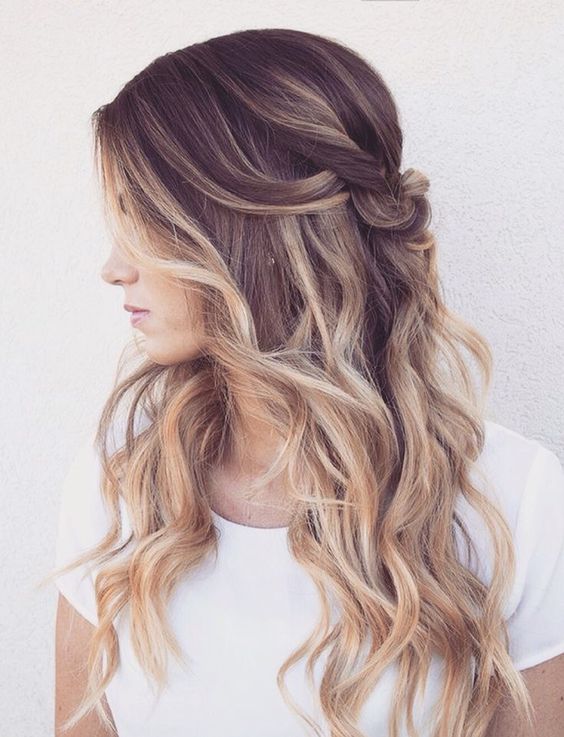 Balayage has been embraced by many Hollywood celebrities and famous models, so it is slowly, but surely, taking ombre off the throne and becoming a major hit and inspiration in hair salons worldwide.
The main advantage of this technique is a completely natural look. It is easy to maintain, new, grown hair still looks wonderful, with subtle transition between the newly grown and colored hair – there is no obvious line as in ombre techniques. When treatment is concerned  it is completely the same as with any colored hair – use a shampoo for color-treated hair and be sure to use a mask as often as possible – because only healthy hair looks nice!
The shade can be adjusted – from a completely natural look to a somewhat stronger effect. Fits any color hair, any length and texture. Ideal for dark-haired ladies who want to try somewhat lighter shade. Especially popular is a combination of brown and shades of honey – ,, Bronde" (brunette + blonde)
Layage
Balayage coloring technique of hair is a big hit. But as it usually happens with trends, soon comes a new, more interesting trend and in this case it's an effective version of coloring called Layage.
This is an advanced version of Balayage which requires a slightly different approach to applying a hair dye. Namely, in contrast to the classical balayage hair coloring during which a person sits on a chair, with Layage techniques person is half lying down, her hair was draped over a specifically designed chair.
In this position, the hair is naturally spread over the entire surface as a hairdresser colors the highlights in the most natural way possible. The hair is colored layer by layer, and the highlights are spread like a ray of sunshine. Thicker the layers are at the tips of the hair and as they approach the center of the head, they are becoming less common, which gives the effect of drawn hair.
But to achieve this powerful effect, whose forerunners are Jennifer Aniston and Kate Beckinsale, it is necessary to have at least shoulder length hair, and if the hair is longer, the effect of natural strands becomes stronger and more prominent, especially if the hair is decorated with rich curls.
Flamboyage- Blonde Highlights on Dark Brown Hair
The technique of shading the hair that is not entirely new, but the difference is that for flamboyage hairdressers use special tapes. Tapes are sticky and look like foil. Hairdressers sticks tapes to the hair and untapes them. Only the hair that stays on the tape is colored.
With this technique it is possible to do both larger and smaller contrasts on the hair, but the point is that the hair looks natural. The results are wonderful highlights and their merging, which is achieved by a marvelous natural effect. Effects of flamboyage are multiple. Your hair will be shiny and beautiful, and in addition will be reflected on your face that will look warmer and softer.
It is also important to know that flamboyage helps with rejuvenation. All the ladies that never liked ombre, will be happy because flamboyage by some is much more beautiful and looks more natural.
Dark Brown Hair with Ash Blonde Highlights
Ash blonde highlights are perfect for those who don't want to go fully blonde. Ash blonde can be put between brunette and blonde and is a subtle change. One of the best things when it comes to blonde highlights is that there are so many types and variations of shades to suit everyone and everyone can find a color for themselves in this vast blonde palette.
This specific shade of blonde color is a little bit more muted tone of blonde and teens love this shade. Even if you are not in your teens we guarantee that ash blonde highlights will make the same impact as other blonde shades.
Most popular shades are natural ash blonde, light ash blonde, dirty ash blonde and medium ash blonde. In general, blonde hair color needs a lot of maintenance in order to keep your hairstyle looking fresh, but this is not the case with the ash shades as it's more muted and it doesn't need as much maintenance which can be ideal for women that have too busy lives and have more important things to do than sit in hair salons every month for a couple of hours.
Caramel Brown Hair with Light Blonde Highlights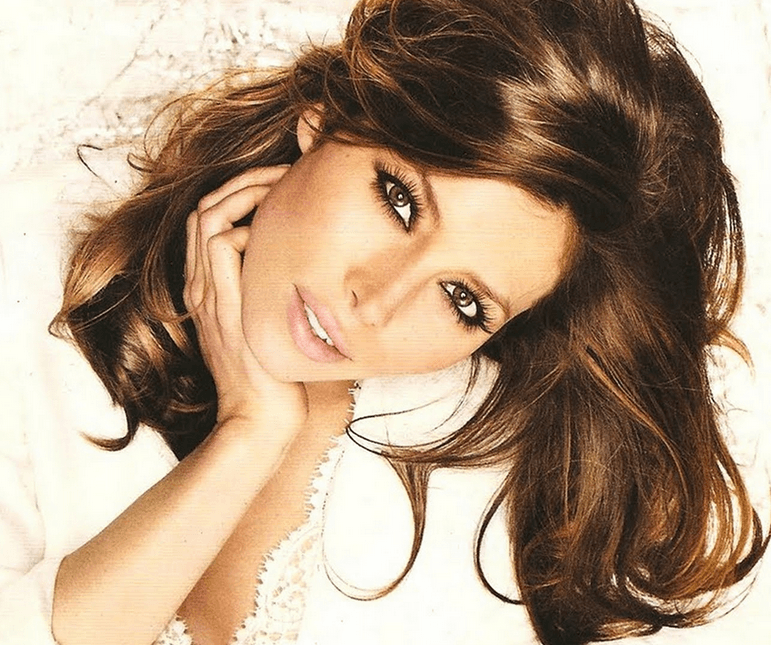 If you have natural caramel brown hair, you can make it look even lighter by adding a few light blonde highlights. The key here to make this hairstyle work is to make sure that your natural brown hair is still visible and that they are highly distinct from the blonde highlights you will place. This works for all hairstyles but may be more evident for those with long hair.
Subtle Blonde Fade
If you do not want people to immediately notice that you have done something with your hair but you want it to look different, this may be the best type of hairstyle that you can have. The top portion of your hair will appear a bit darker than the bottom portion of your hair where all the blonde highlights will be but it will all be worth it especially if you style it appropriately.
Hide and Seek Blonde Highlights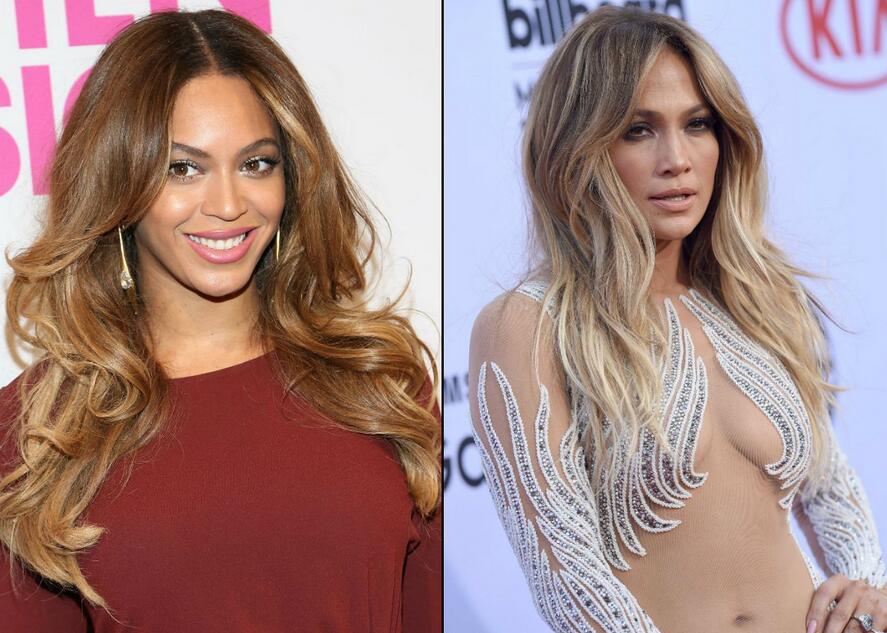 You may be perfectly happy with having brown hair but it does not mean that you do not want it to have some twists from time to time. You will be perfectly happy with this type of style wherein the blonde highlights will only peek out from your hair whenever you move your head and your hair bounces. The best thing is you can add as little or as much blonde as you want as long as it will be surprising to others and to you too.
Dark to Light- Blonde Highlights on Black Hair
There will be times when you do not want your hair to look too blonde because this is not your style. You can keep your original brown hair color near the crown portion of your hair and let your hair color go lighter and lighter until it reaches the bottom. The change may be gradual but it will be evident and highly flattering on you. The best thing about this type of style is that the colors can frame your face appropriately.
Ash Brown Hair with Honey Blonde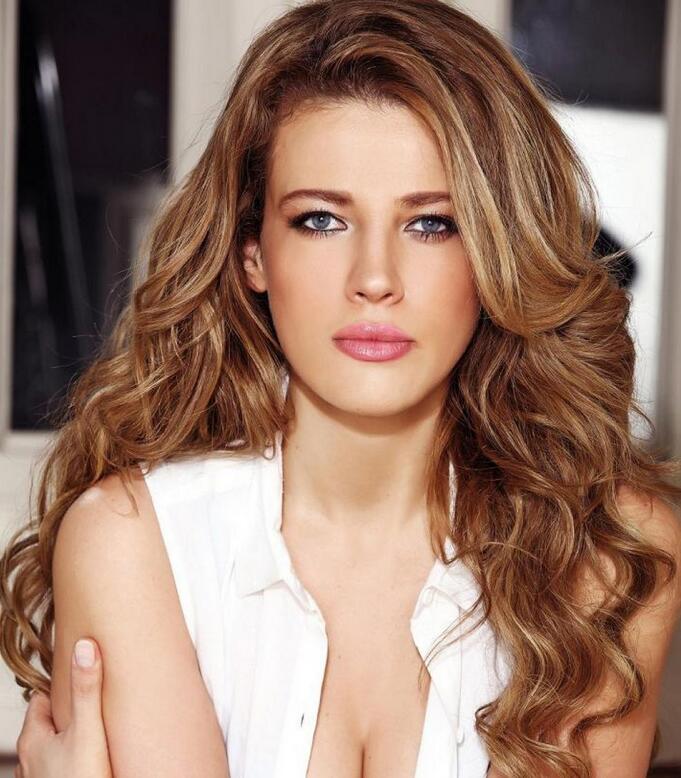 You may be wondering if you are going to go for ash brown or if you want to go honey blonde. You have a choice to just incorporate both colors into your hair and you will not be disappointed. The shade will be similar to caramel with a few parts that are lighter than the others. It will be enough to make all of your features light up accordingly.
Brown Hair With Chunky Highlights
There was a time when chunky highlights was considered to be the coolest. If people did not have this type of highlights, they would be considered unfashionable. Now, more than a decade later, they are trying to make a comeback. You can probably change it up a bit and make it more modern. No one is pressuring you to make it exactly like how you did it years ago. This can work well for both long and short hair.
Striking Brown Hair with Golden Highlights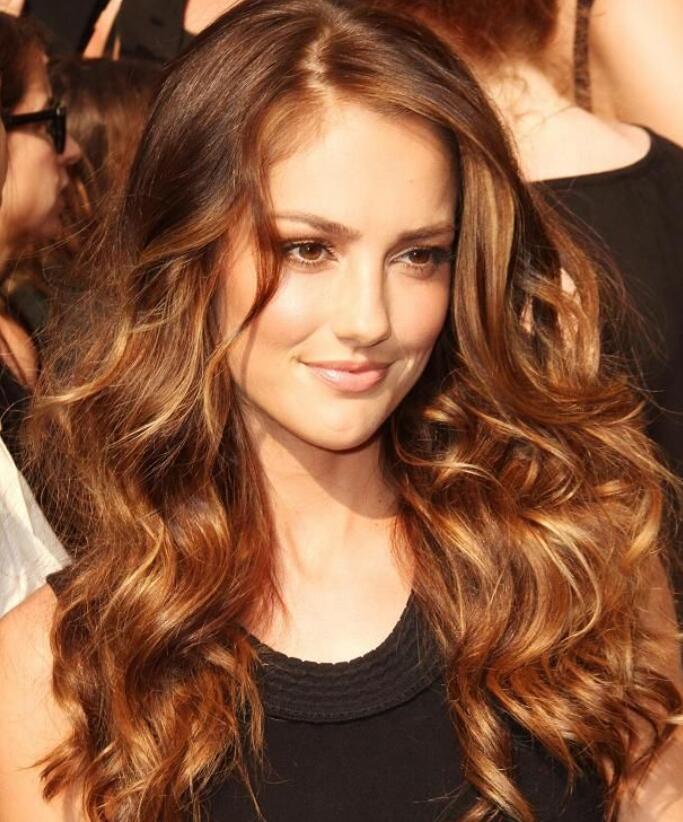 The thing about golden highlights is that they will never fail to illuminate the hair especially if they are very light in color. If you would like to show off this style the best, you can have medium length hair that is a bit spikier at the bottom. Styling your hair in a ponytail will work as well.
Dark Brown With Dark Blonde Highlights
Let us say that you are not too keen on having a hairstyle that is just so obvious. Perhaps you need something subtle so you will not get a memo at work and you will not be accused of having hair that looks too unprofessional. This may be the right hair for you. The combination of brown and blonde will have an effect but it will not be the type of in your face effect that you are trying to avoid.
Barely There Blonde Highlights
There are some highlights that you would like to look different from the usual highlights that you see. This is surely one of those highlights worth checking out. The highlights are delicate enough that others won't see them until they look at you closely but you know that they are there and they can have a nice effect on your hair. This is an effortless look that you will have no problem pulling off.
Chopped Up Medium Brown Hair with Dark Blonde Highlights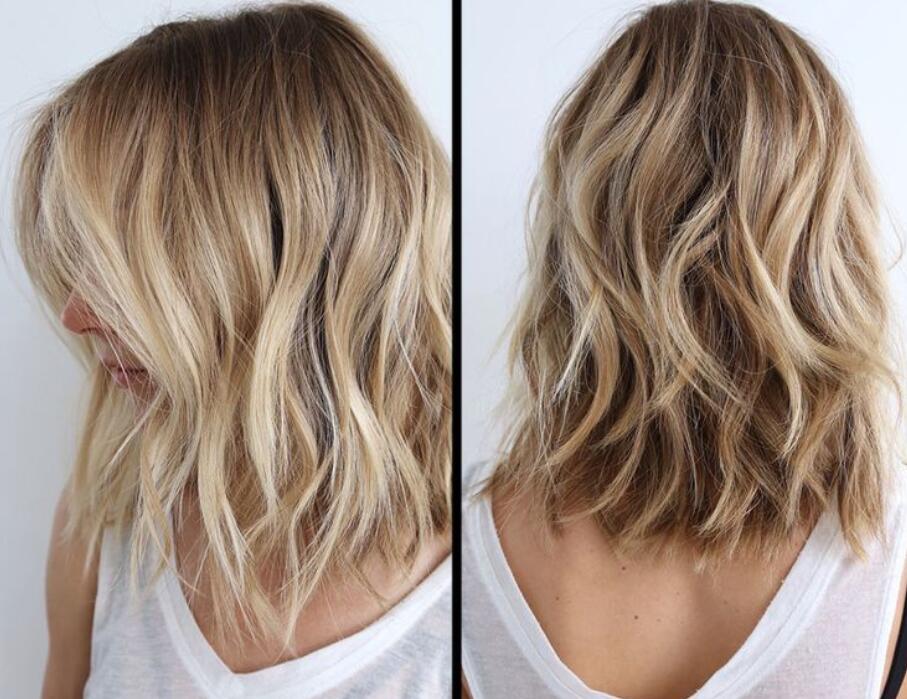 Perhaps you want a drastic change from your long, flowing locks. You do not need to search any further because this is what you are searching for. The best thing about this hairstyle is it does not have to cost too much in order to make it look amazing. If your hair is short, less color is needed and if less color is needed, you do not have to pay as much at the parlor. This is one type of style combination to try if you want to break free from the norm.
Dark Hair with Platinum Blonde Highlights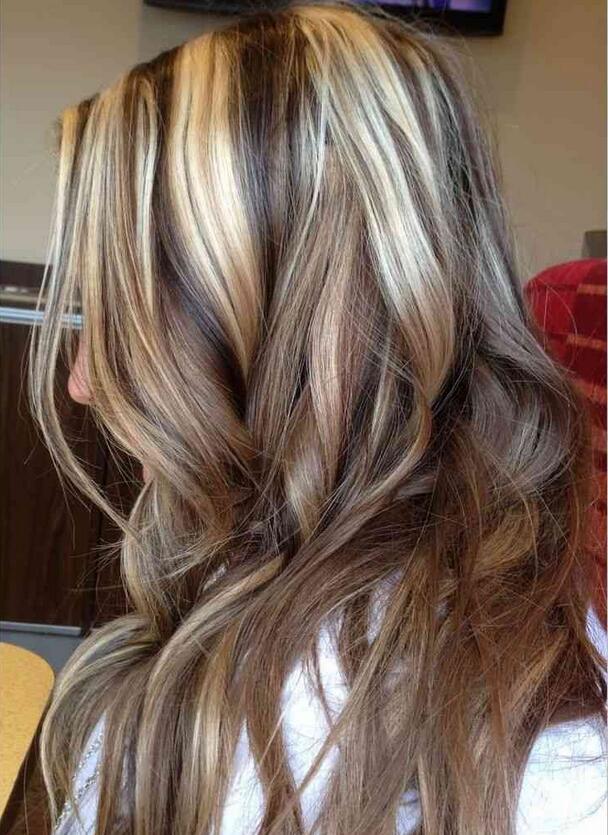 If you would like to have dark hair that truly looks amazing, you do not need to look any further. You can just try having platinum blonde highlights that will be concentrated towards the end section of your hair. The best thing about this is that it will add some volume to your hair so you will have the tendency to look amazing. You may also choose to have the dark brown hair with strawberry blonde too just in case you want something a bit different.
Layered Brown and Blonde Highlights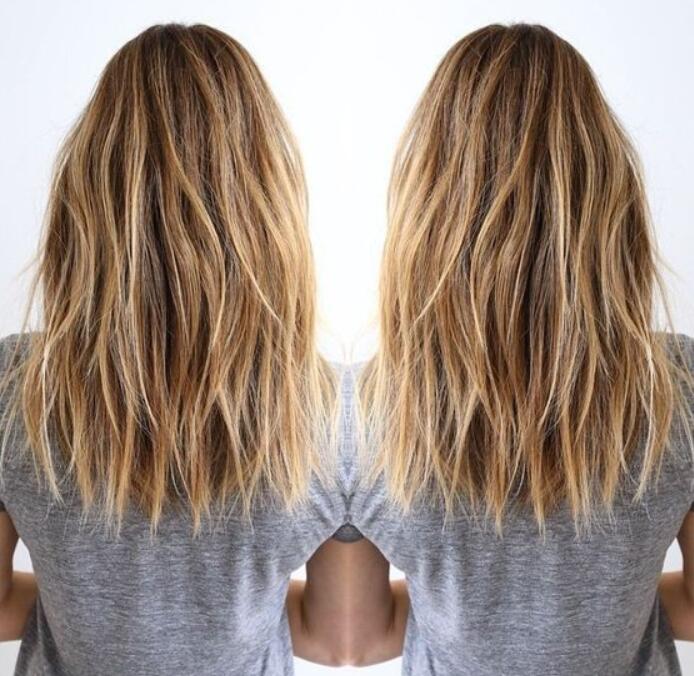 If you are searching for a combination that has been done so many times like brown and blonde together then you can never go wrong with this combination. The only thing here that makes it different is that the brown and blonde will be cascading in layers so that they are more evident and easier to manage too. If you want to make your hair look even fuller, you can add some curls towards the end of your hair.
Chocolate Colored Hair With Honey Blonde Highlights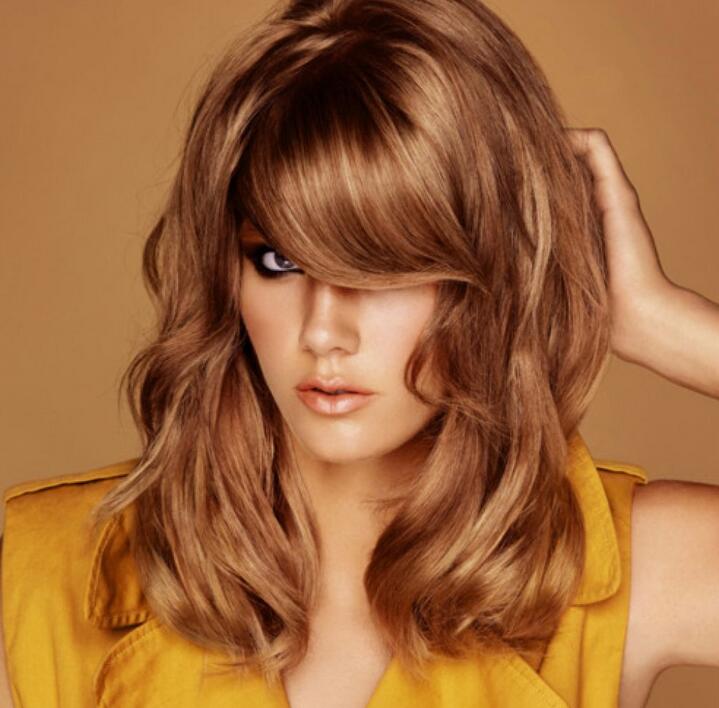 If you want to imitate your favorite candy or chocolate bar, take inspiration from their names and place the colors on your hair. Having chocolate brown hair can look amazing depending on your coloring. You can expect that it will bring out the color of your eyes. Having honey blonde highlights will appear like the syrup to your hair.
Brown and Blonde Highlights on Brown Hair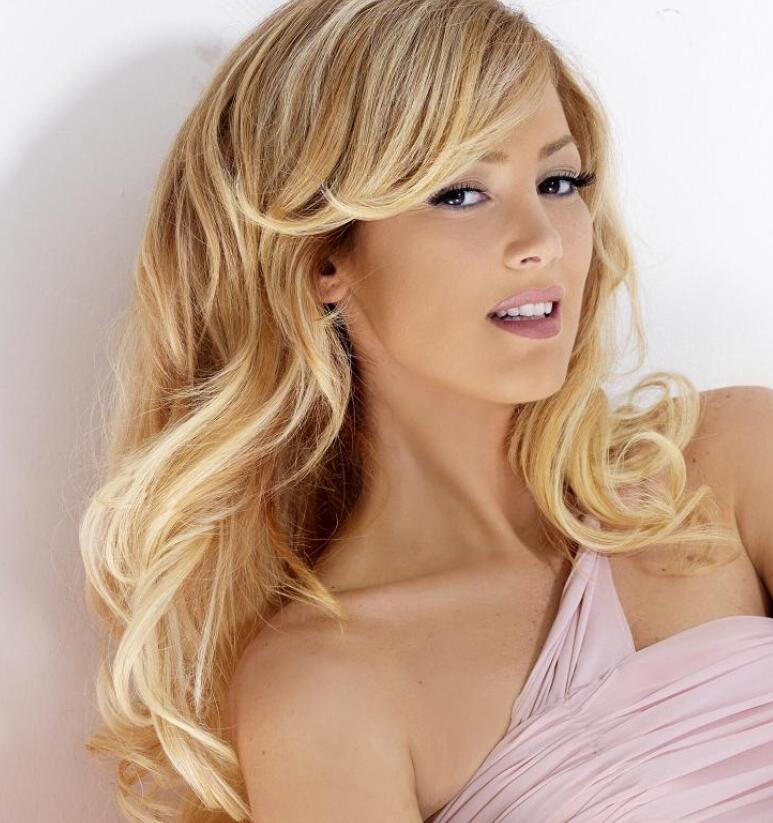 Who says that your highlights only have to be one color? You can always make the color of your hair interesting by adding some light brown and blonde highlights on your brown hair. This is guaranteed to make you look amazing. In order to make the hair color more evident, you can make your hair stick straight with the use of a straightening iron.
Blonde Highlights in Front, Subtle Brown at the Back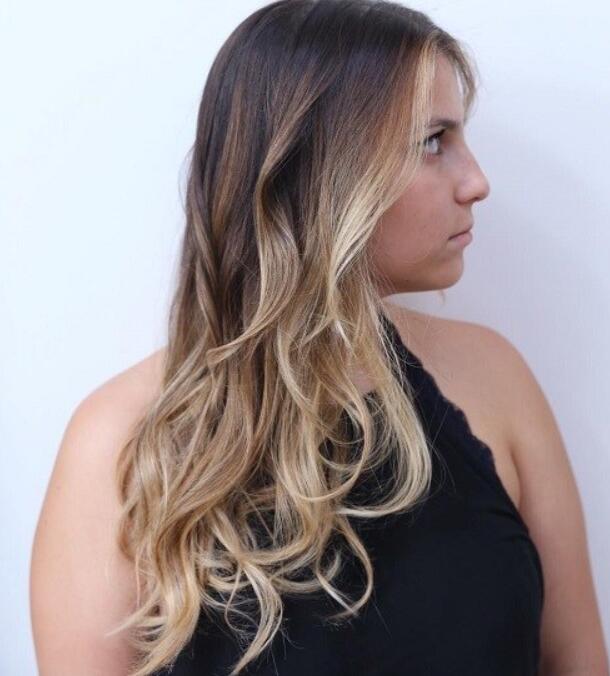 If you have naturally dark brown hair, you do not want to make your hair have just two colors. What you can do is you can add some blonde highlights on the front portion of your hair. This can look amazing as this can frame your face while your hair at the back will stay brown. It will be enough to make a change with your hair without making it too evident, at least from the back.
Natural Blonde Highlights On Brown Hair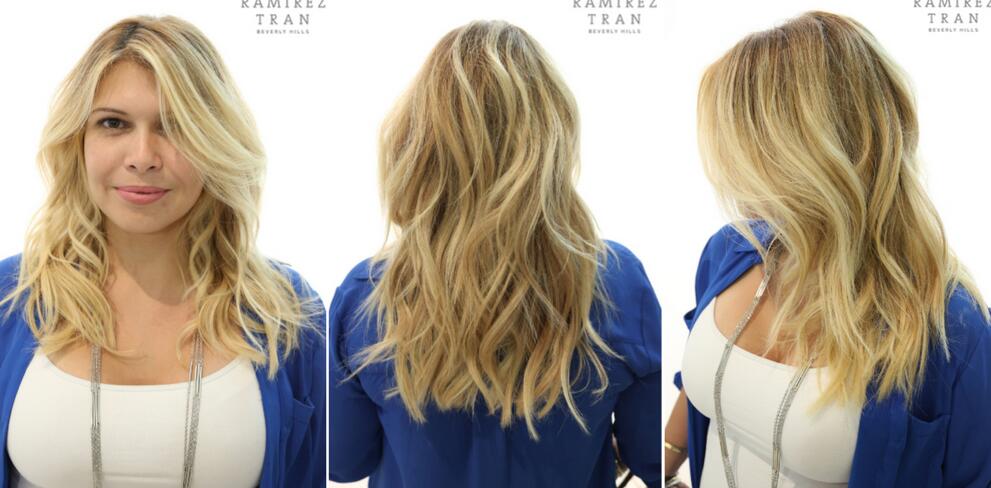 This may work best if your brown hair is naturally lighter in color that you may pass for a blonde in the summer season. Yet, even if you have a darker brown shade, do not worry because you can still get natural looking blonde highlights. It is all about where the highlights are going to be placed that will matter. It is best if the highlights will start near the crown of your hair and it will cascade towards the bottom portion. This will work best for people with medium length hairstyles.
Caramel Blonde Highlights on Fine Dark Brown Hair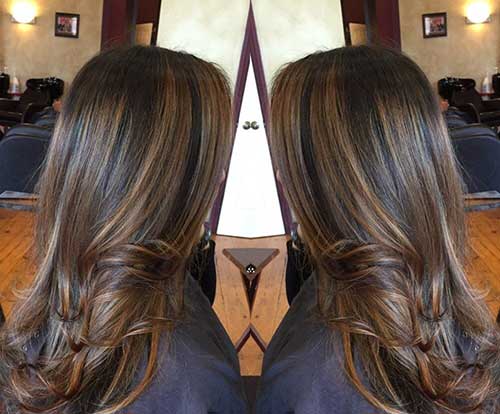 There is a big possibility that you are having some issues with your hair because they are too thin for your liking. Do not worry because you can now improve their appearance by adding some caramel blonde highlights on some portions of your hair. Make sure that you have some highlights on the face framing strands of your hair. Having long, v – shaped layers will make your hair standout.
Soft Looking Highlights
Aside from having silky smooth hair, you probably dream of making your hair appear soft. You will not have problems with this type of hair coloring as it can make your hair appear softer than usual. The blonde color that you will pick may be the darkest one available but it will be enough to make some changes with your hair that you will be glad about.
Rainbow Brown Highlights
It is okay that you are going to pick a solid hair color and another color for highlights but it is okay for you to have rainbow highlights too. You can expect that it will look somewhat different because your hair is brown after all but the blonde highlights incorporated into your hair will make all the other colors that you will place be noticeable and stand out.
Stacked Brown and Blonde With Metallic Color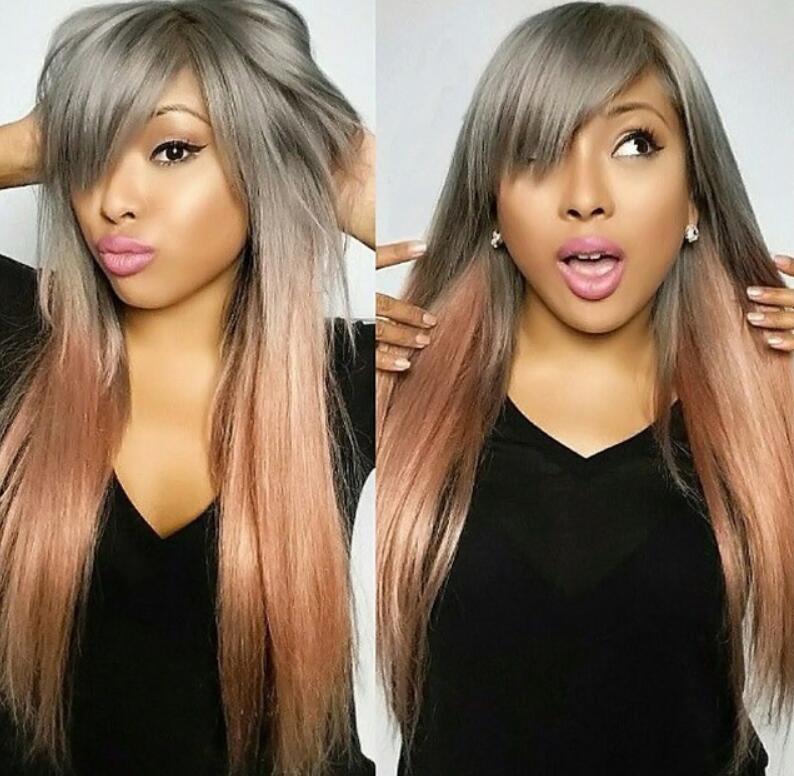 If you feel bored about having just brown and blonde hair, you can improve its appearance and make it look cooler by adding a metallic shade to your hair. The shade that you are going to pick out will depend on you. It can be a metallic gray or it can be metallic purple depending on what you think will best fit your current coloring. Take notice of your skin tone as well.
Brown and Blonde With Pink Highlights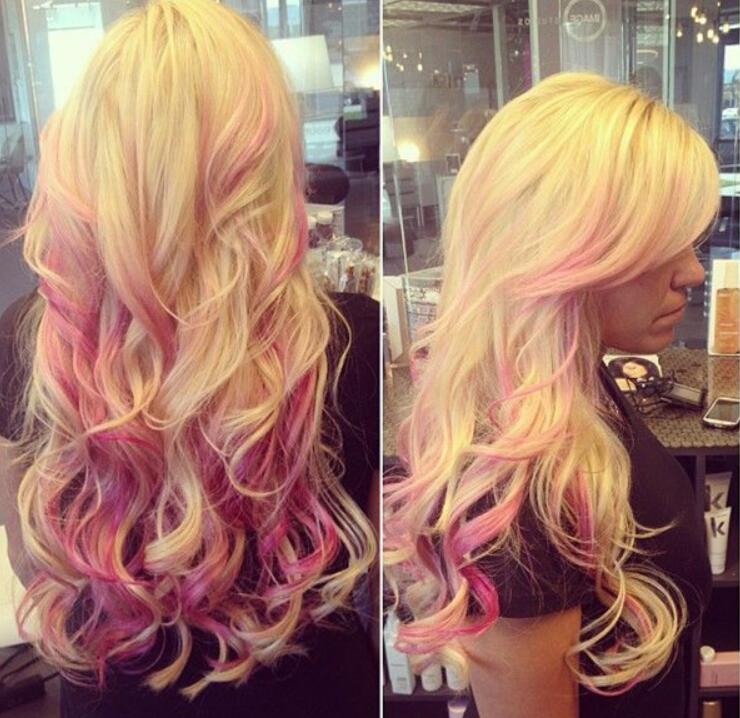 Do you want something that looks different? You will not be disappointed when you have brown hair with blonde and pink highlights. The key here is picking out the right pink shade. It can be depend on the effect that you are going for. If you would like to look a bit punk, you can choose a hot pink color but if you want something that is more subtle, you can go for rose pink instead. You know that this is one look that will not go unnoticed.
Blonde Chunky Highlights
There are different types of highlights that are available. You can always choose subtle highlights that are not too obvious but you can also have chunky ones that people can see from a short distance. This may be the type of effect that you want. Pick out a blonde shade that will complement your natural brown color so that it will not look too overwhelming on you.
All Over Caramel Hair with Light Blonde Highlights
If you want to have lighter brown hair in general then you can pick out caramel as your base. Improve its appearance even more by adding a few more blonde highlights to some portion of your hair. This is one combination that may look too common though so if you do not want to look like 'the rest of the crowd,' you may want to avoid this hair color first.
Dark Blonde Highlights on Long, Cascading Brown Hair
Even if you have really long hair, you can make it look less boring by adding the right highlights. It can be hard to pick but going with blonde highlights will never fail you. You can wear your hair curly or straight afterwards and it will not be a problem.
Sunset Brown Highlights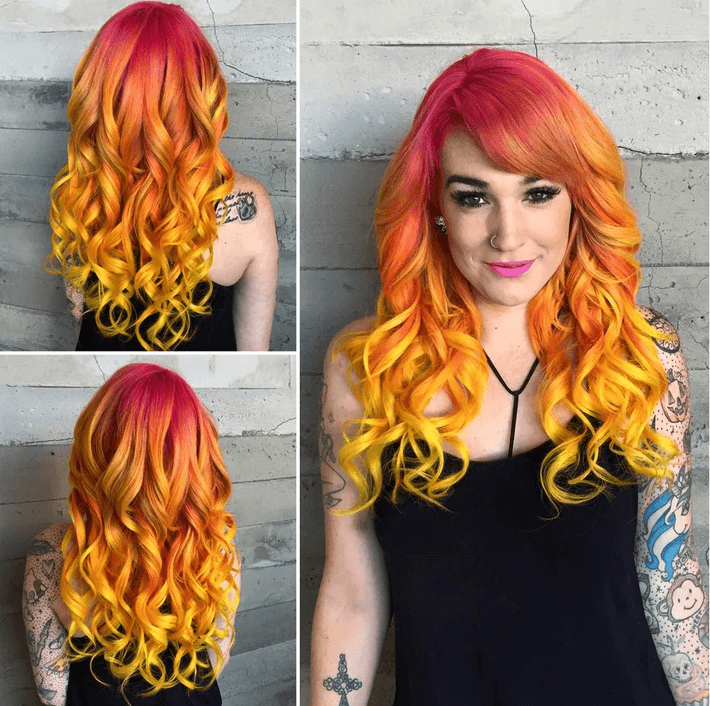 Brown hair can be a good base for the other colors of the sunset to be incorporated into the rest of your hair. You can already guess that you will have more than blonde highlights to make your hair look like the color of the sunset. You may add a bit of red and a few strands of black too in order to get your desired effect.
36.Light Brown Hair with Highlights and Lowlights
37.Dark Brown Hair with Blonde Highlights
38.Light Brunette Shade With Blonde Highlights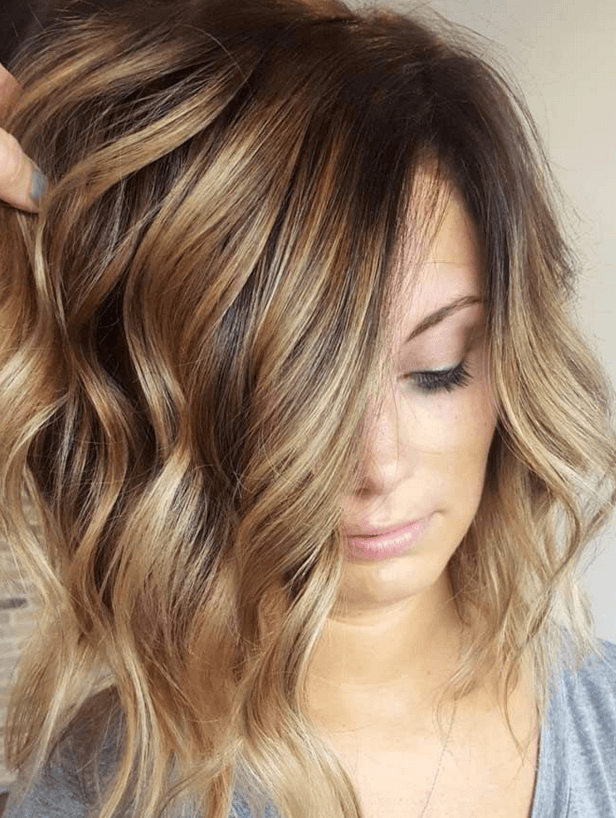 39.Short Brown Hair with Heavy Blonde Highlights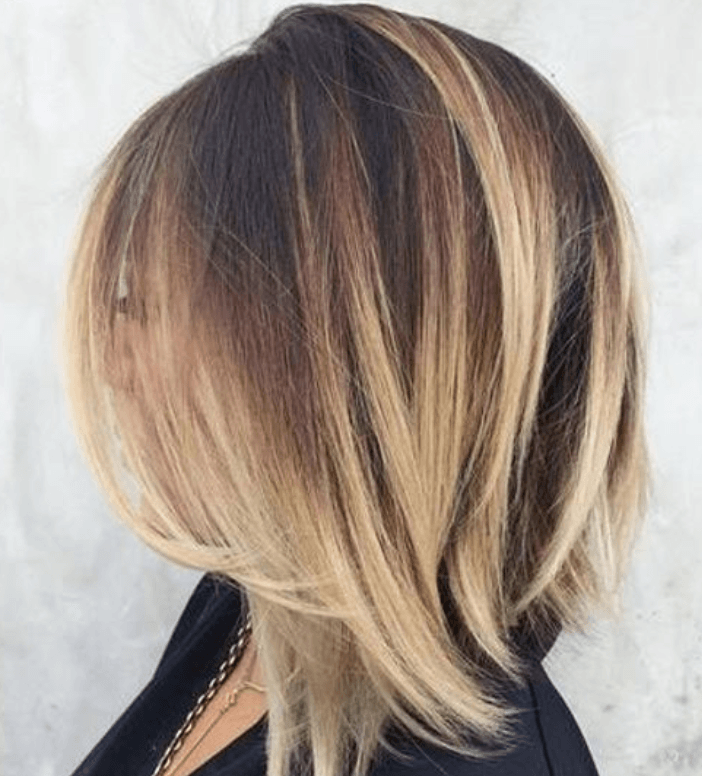 40.Light Brown Base with Graduated Blonde Highlights
41.Brown Hair with Blonde Highlights- Wavy Bob Hairstyle
42.Long Wavy Dark Blonde Hair with Pale Blonde Balayage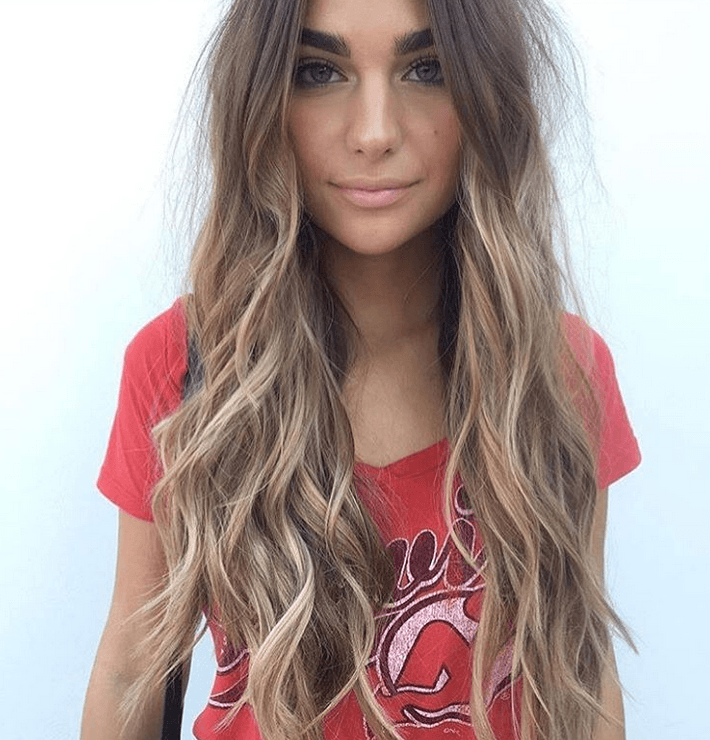 43.Light Brown Hair Color with High and Low Lights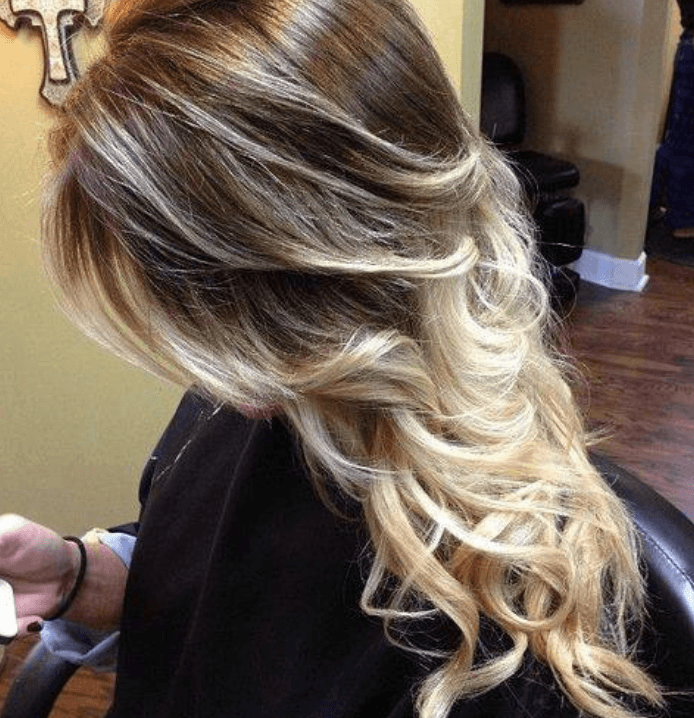 44.Ash Brown Hair Color With Blonde Highlight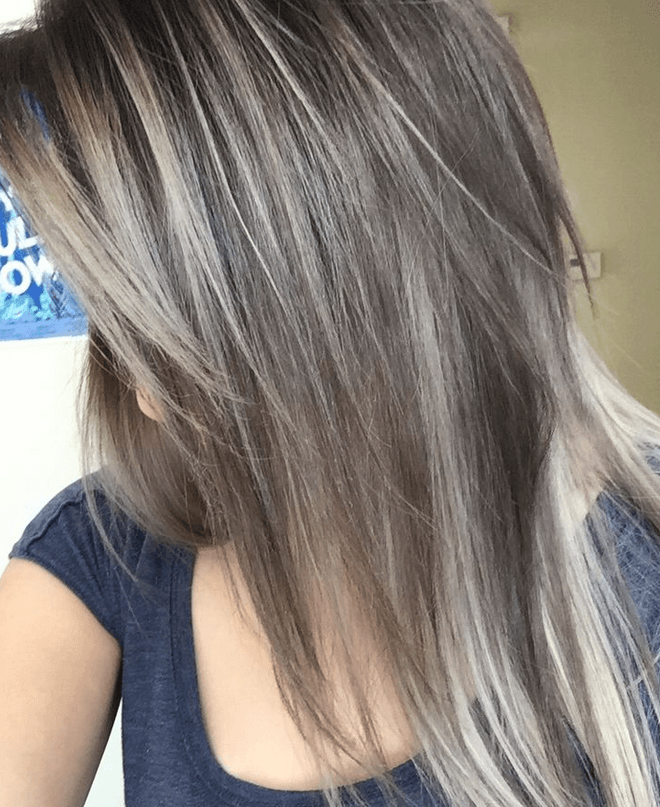 45.Bombshell Blonde Highlights On Brown Hair
46.Balayage with Cool, Pale Blonde Ends
47.Honey Bear Beige Brunette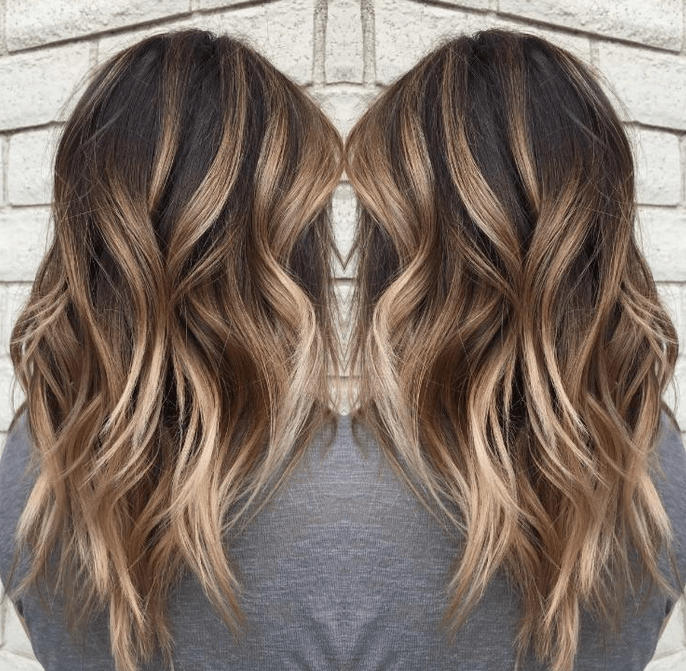 48.Long Brunette Hair With Rich Blonde Balayage Hair Color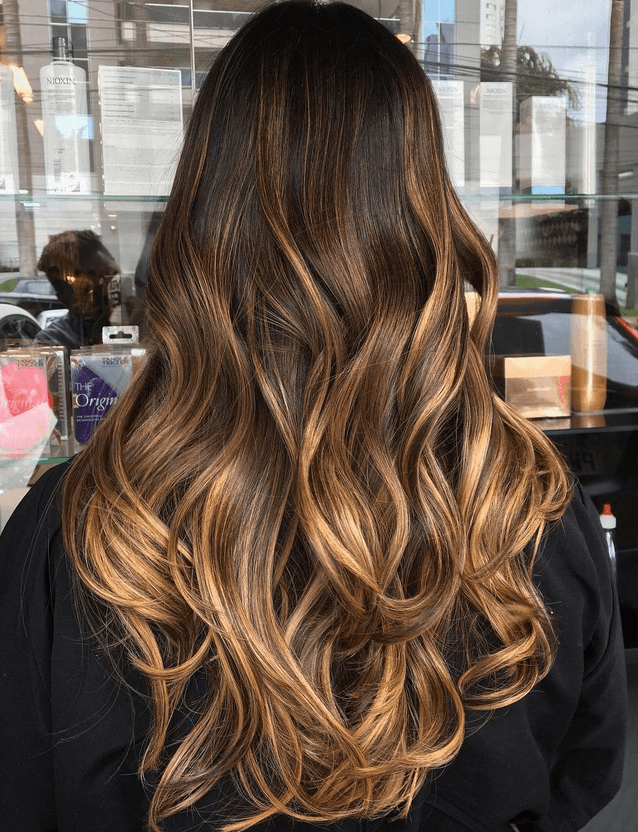 49.Cool Ash Blonde Against a Neutral Brown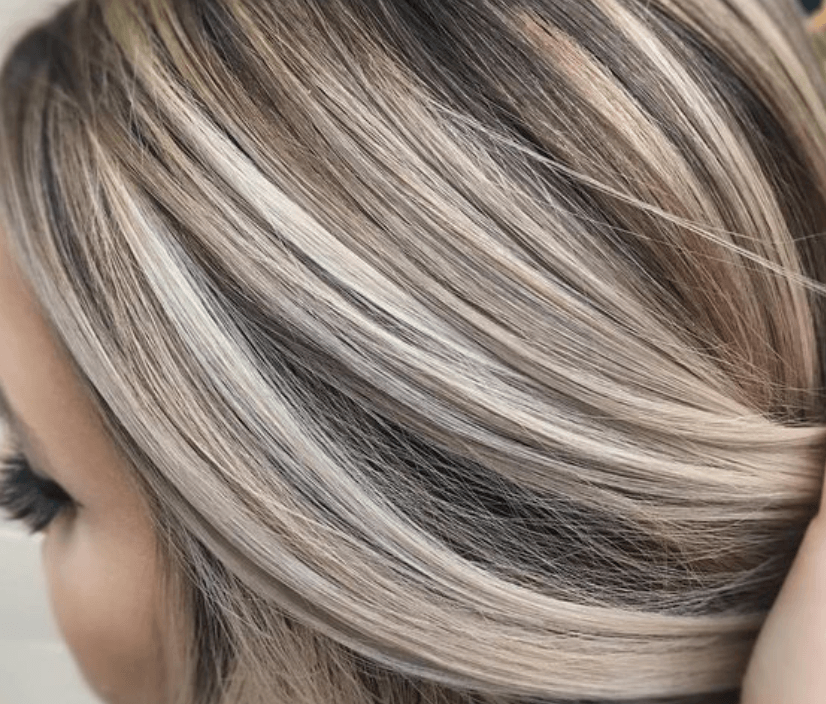 50.Coffee and Cream Highlights and Lowlights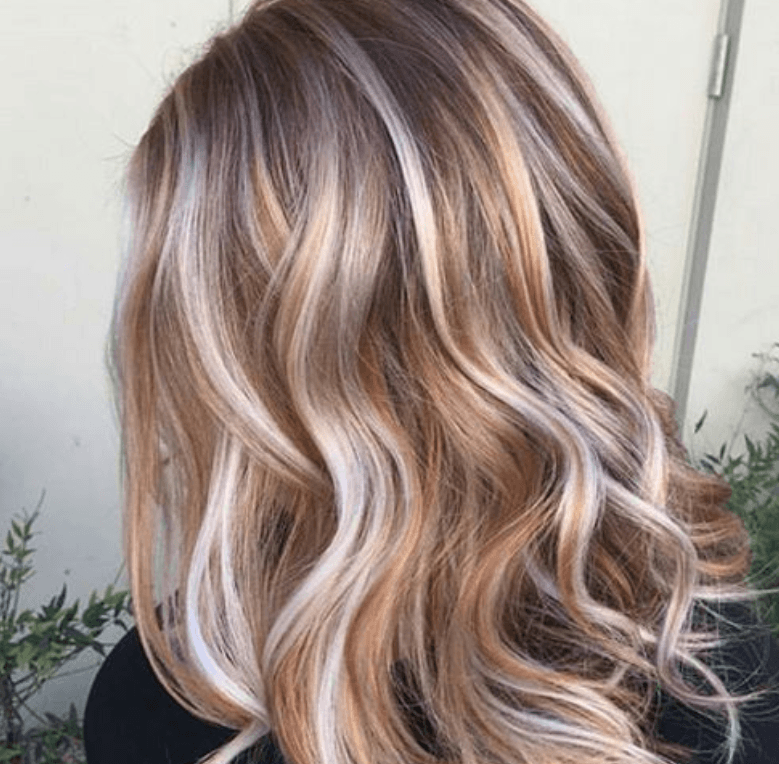 51.Short Medium Wavy Haircut Hairstyle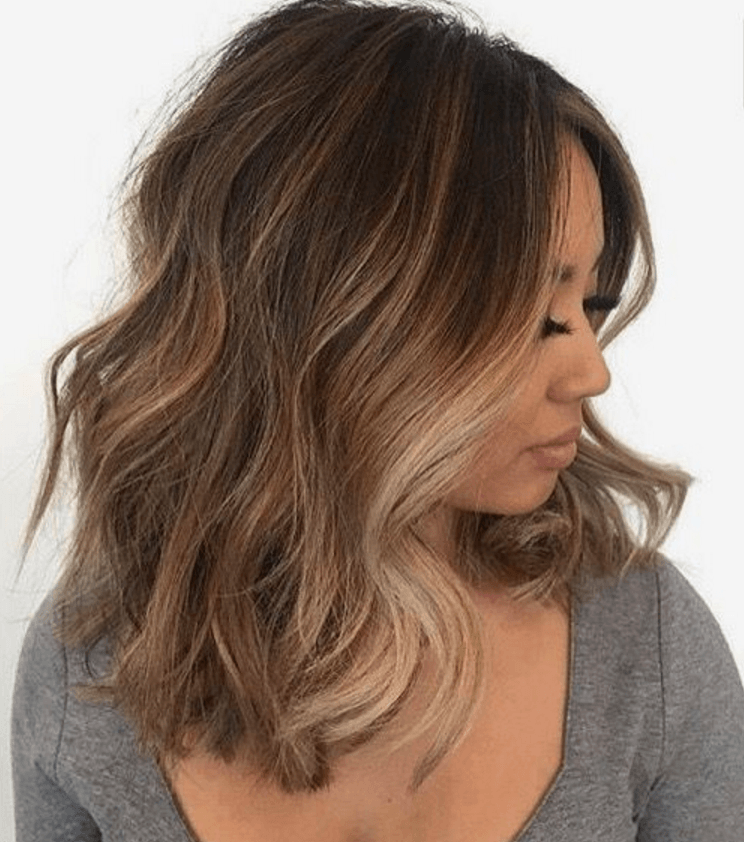 52.Chocolate Brown Hair With Chunky Blonde Highlights
53.Blonde Balayage For Brown Hair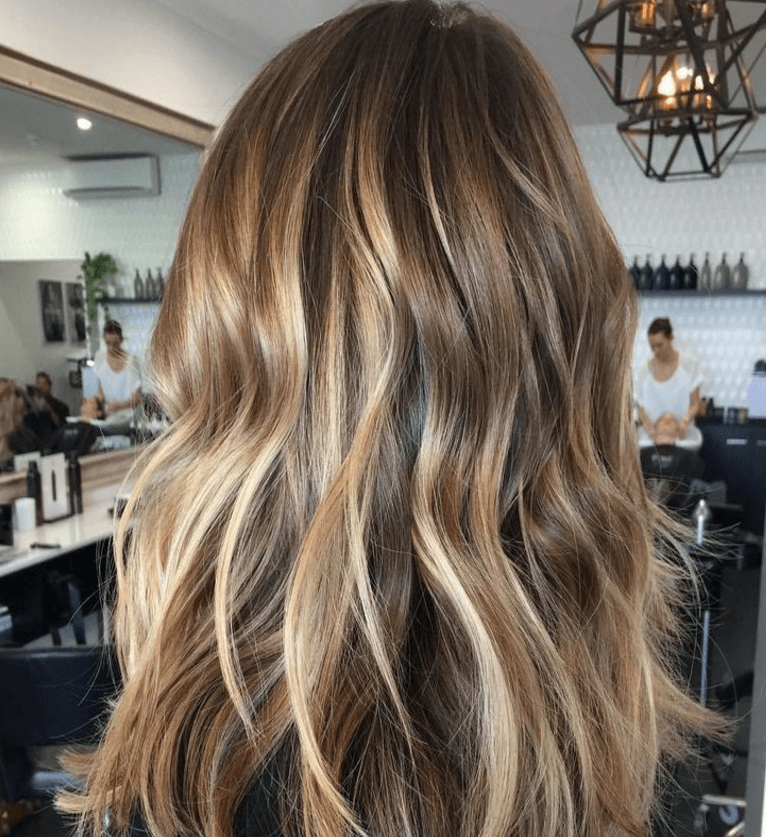 54.Darker Lowlights with Blonde & Caramel Highlights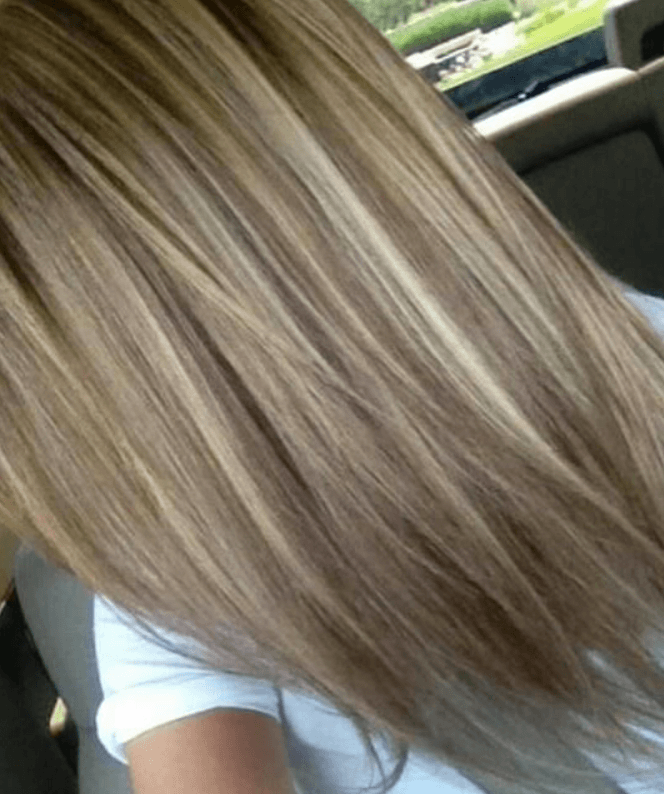 55.Brown Bear Honey
56.Stunning ice Blonde and Chocolate Brown Lowlight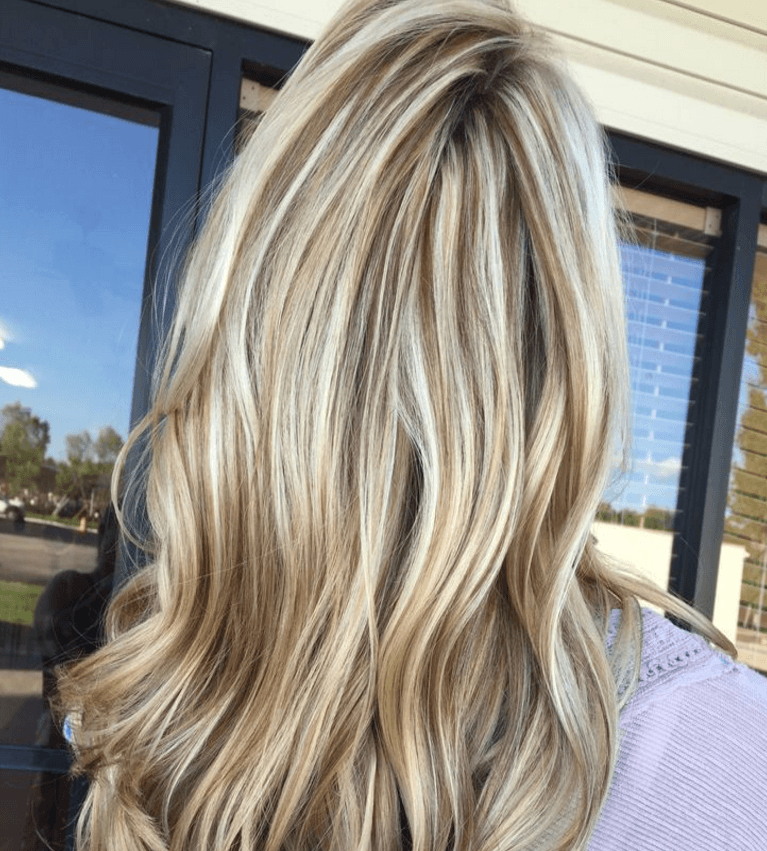 57.Light Roast Brunette Hair Color With Blonde Highlights
58.Brunette Bayalage with Highlights and Low Lights
59.Golden Blonde Highlights on Dark Brown Hair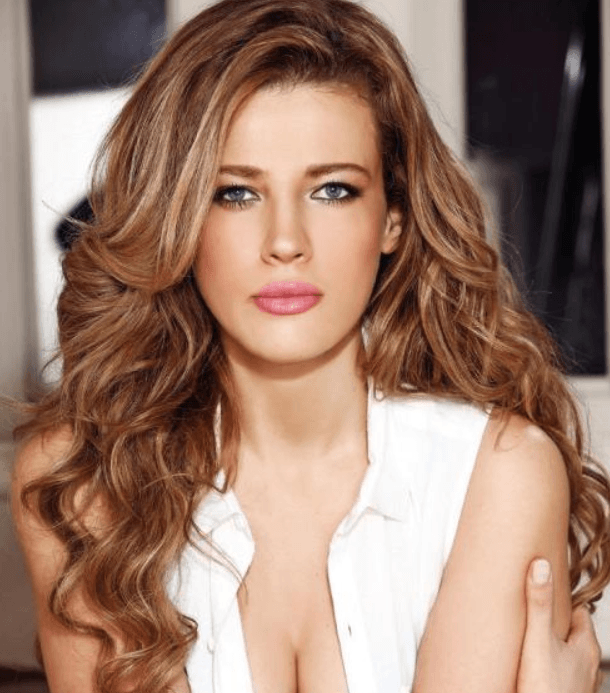 60.Icy Blonde Highlights on Ash Brown Hair
With all of these brown hair with blonde highlight combinations that are available, which one are you planning to choose?
Bouns Reading: Brilliant Brown Hair with Red Highlights
Like it? Please share with your friends! Thanks!