The Mohawk braid hairstyle was popular years ago. As other trends repeat, this hairstyle has also become a trend again. The specialty of this hairstyle is to wear a Mohawk and look unique in the crowd. But you don't have to sacrifice your natural hair or looks to wear this trend-setting Mohawk. The trend is repeating with a slight difference in the hairstyle: Mohawk with braids.
Mohawk braid hairstyles look best for any occasion or even a simple evening party. This fashionable look is so natural that it does not involve any scraping of hair. Many of you might think that this hairstyle is masculine and funky.
This article will show you that it is not. You can choose one of the beautiful Mohawk braid outlooks that would suit your clothes and special occasion if you scroll down. Below is the list of Mohawk braid hairstyles that we love, and we hope you would like to try them.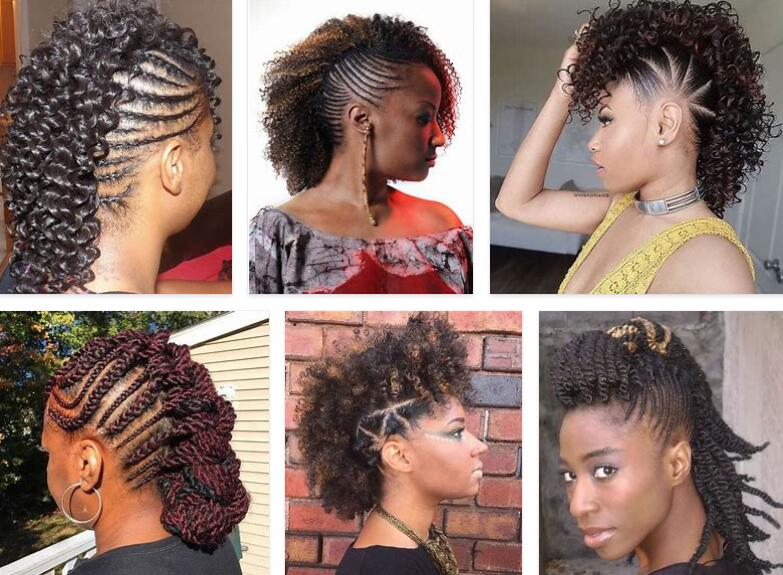 40 Best Mohawk Braid Hairstyles for Women
The Mohawk braid hairstyles are trending among young women these days as they are simple and do not involve any damage to the natural hair. This trendy outlook is a temporary setting, and so it can be tried by everyone.
Twisted Mohawk Braid Hairstyle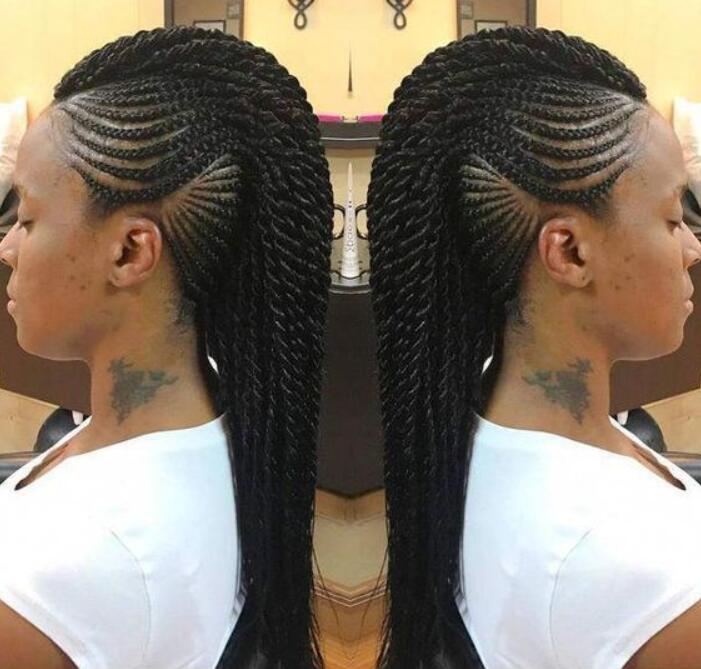 This hairstyle has a loose Mohawk braid on the top of the head, extending to a twisted braid falling on one side of your shoulder. You can wear this beautiful hairdo with convenience and fashion. This is one of the trendiest Mohawk braids you can wear. If you don't believe us, you can try it yourself and enjoy those fantastic glances at you at the party.
Ponytail Mohawk Braid Hairstyle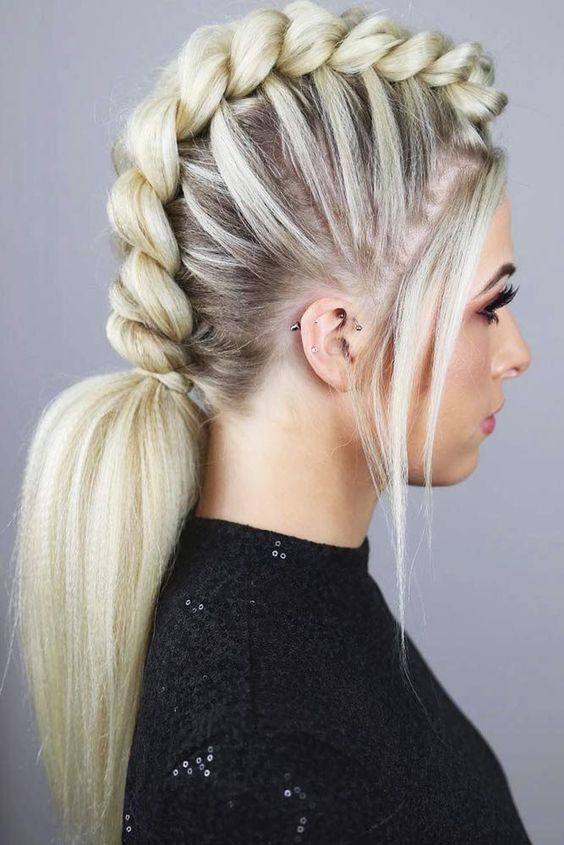 This hairstyle gives you a young and beautiful outlook. If you are not sure about wearing the Mohawk braid till the end of your hair, you can try this hairstyle instead. This hairstyle has a dense Mohawk braid on the top of the head and gets thinner twists towards the end. The ponytail gives you the comfort of highlighting your neckline.
Aligned Mohawk Braid Hairstyle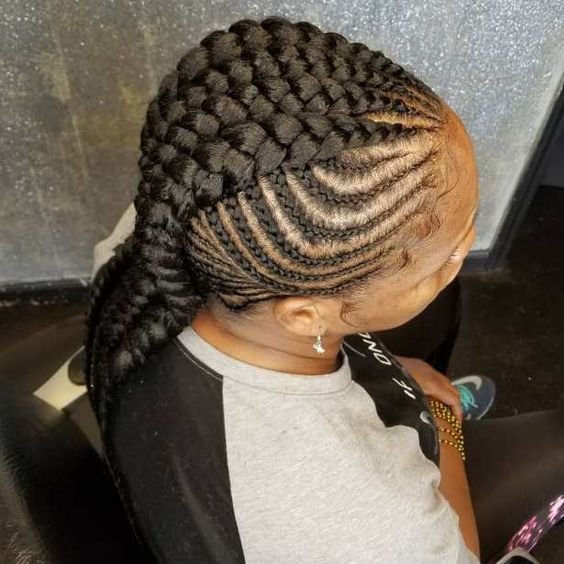 This hairstyle will ideally suit you if you wish to have perfectly aligned Mohawk braids on the top of your head. The cornrow fashioned braids on the side of the head perfectly align with the Mohawk braid to give you the perfect outlook for the evening.
Braided Mohawk Hairstyle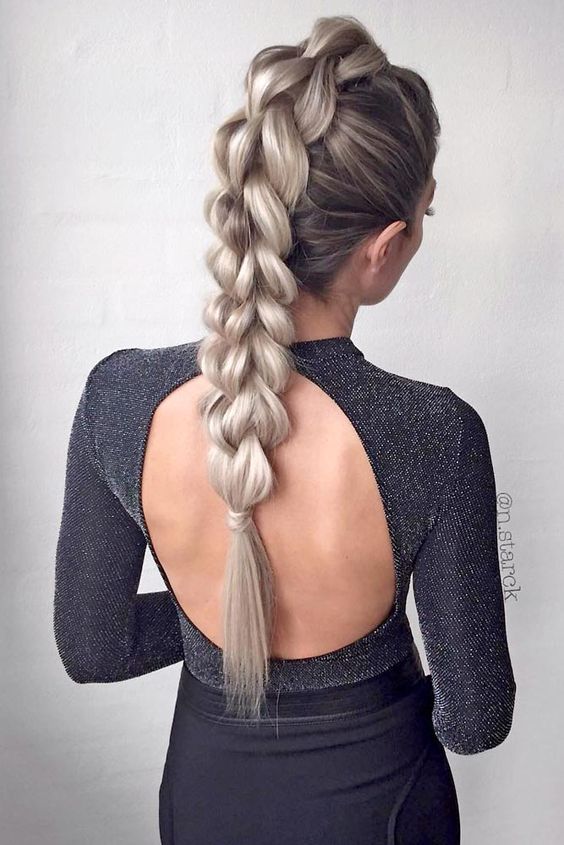 If you want to extend your Mohawk into a French braid or a normal one, this hairstyle is for you. The fun of experimenting with different yet beautiful hairstyles for you is challenging. But the result will give you the confidence to shine among the crowd. This braided hairstyle is another fun experimentation that would give you an elegant look at the party.
Big Braided Mohawk Hairstyle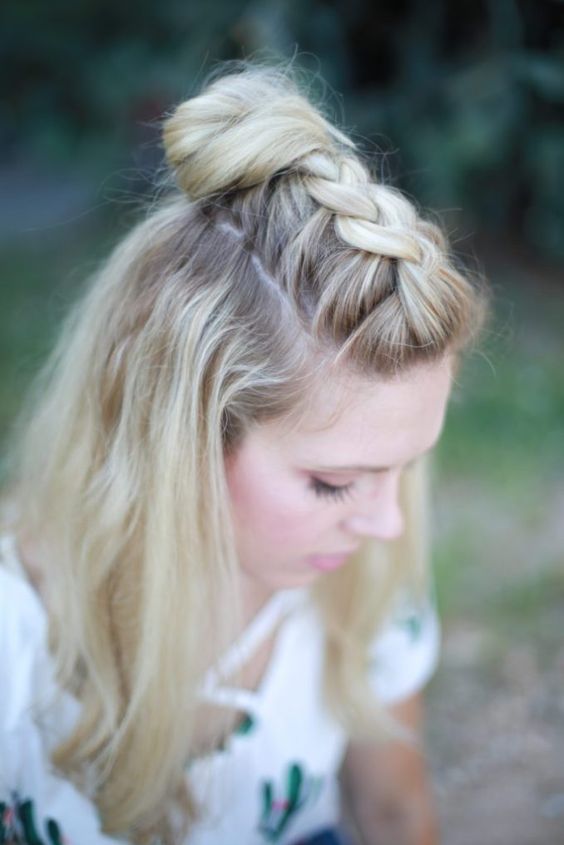 This big braided Mohawk hairstyle is for you if you want to highlight the Mohawk braid with a big braid. If you are someone who wishes to sport a fantastic outlook, then this hairstyle is for you. This hairstyle will allow the Mohawk hairstyle to remain intact on the top of the head so that you can party hard without having to worry about the Mohawk braid.
Kinky Braided Mohawk Hairstyle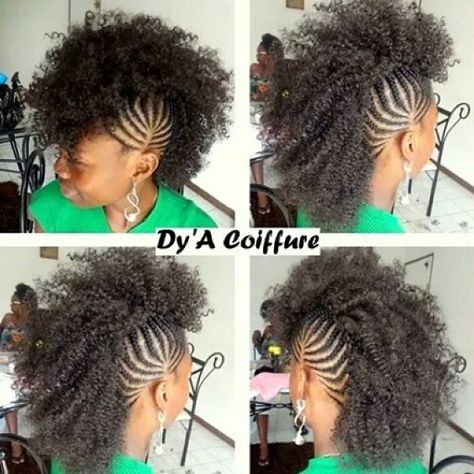 This kinky braided Mohawk hairstyle is the best of every funky hairstyle that you can ever try. If you are the one with curly hair, then this hairstyle gives you a stylish outlook. This gorgeous hairstyle highlights the curly locks by braiding the top of the head in Mohawk style.
Cool Mohawk Braid Hairstyle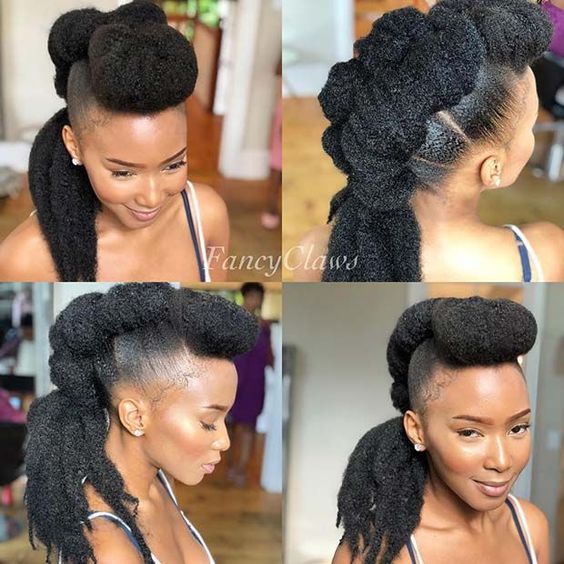 If you are looking for a more excellent representation of the Mohawk braid hairstyle, then you will love this one. This hairstyle has thicker Mohawk braids on the top of the head and gets thinner towards the end. This hairstyle has minute braids so that it gives an excellent outlook when you wear it. This hairstyle is preferred a lot these days for its vintage look.
Braided Mohawk Updo Hairstyle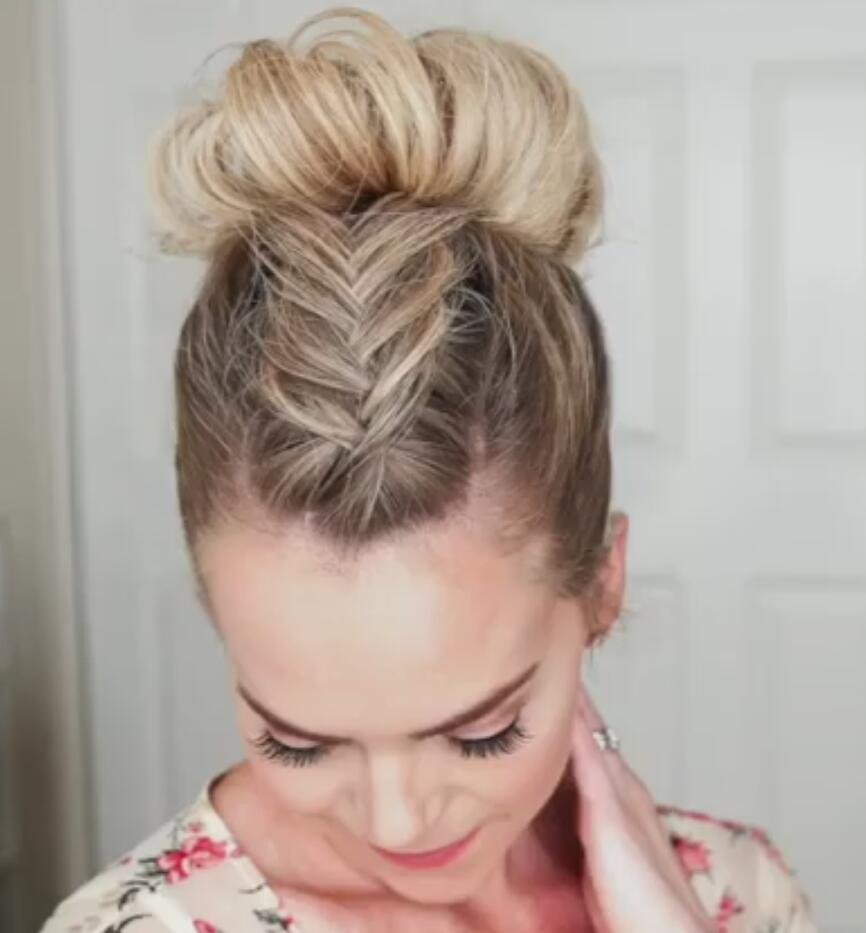 This is one of the cutest hairstyles on our list. This hairstyle is our favorite, as the Mohawk updo gives an elegant and convenient hairstyle for you. By braiding the Mohawk in an updo, you can highlight the facial features and neckline beautifully. If your attire has a beautiful collar, then this hairstyle fits perfectly to highlight the collar.
Bantu Knots Mohawk Braid Hairstyle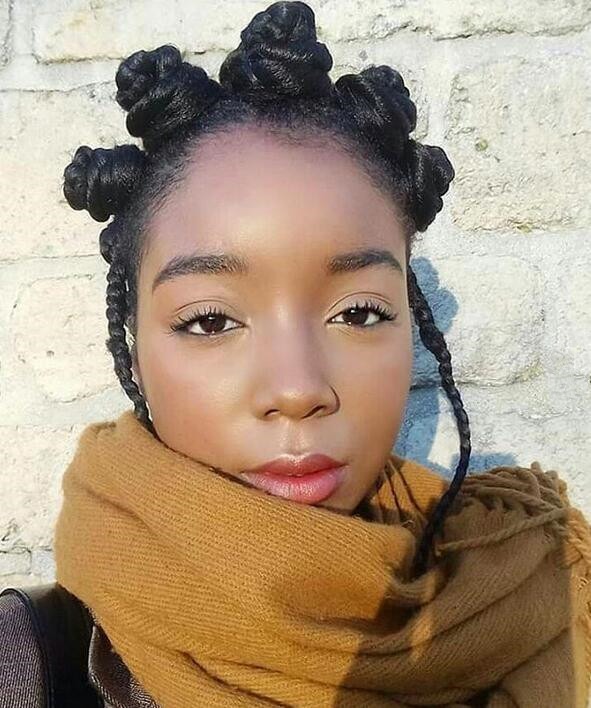 This is another cutest version of wearing a Mohawk braid hairstyle. The Bantu Knots version of the Mohawk braid gives you a vibrant look. The Bantu Knots can be placed on the top, middle, and end of the head to give you a stylish look. Again, various fun experiments of styling the Bantu knots will provide you with the trendy outlook you wish for.
Natural Mohawk Braid Hairstyle with Cuffs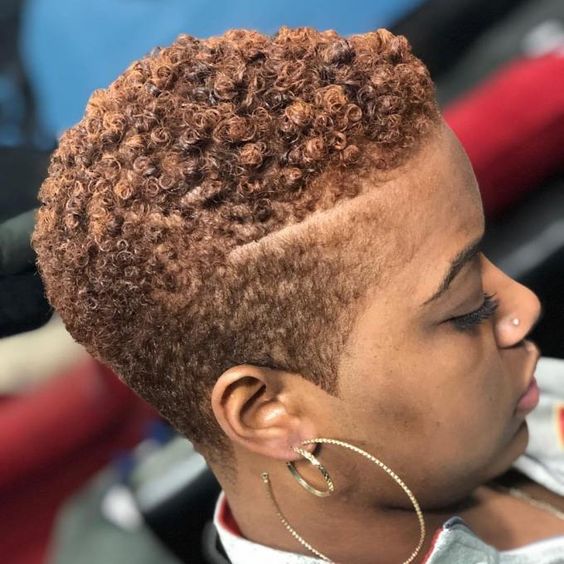 If you have curly hair and natural hair locks, this is the perfect hairstyle to sport with your natural outlook. The natural waves in the hair give you that fluffy feeling. To make it more stylish, you can add golden or silver cuffs in the Mohawk braid.
Long Mohawk Braid Hairstyle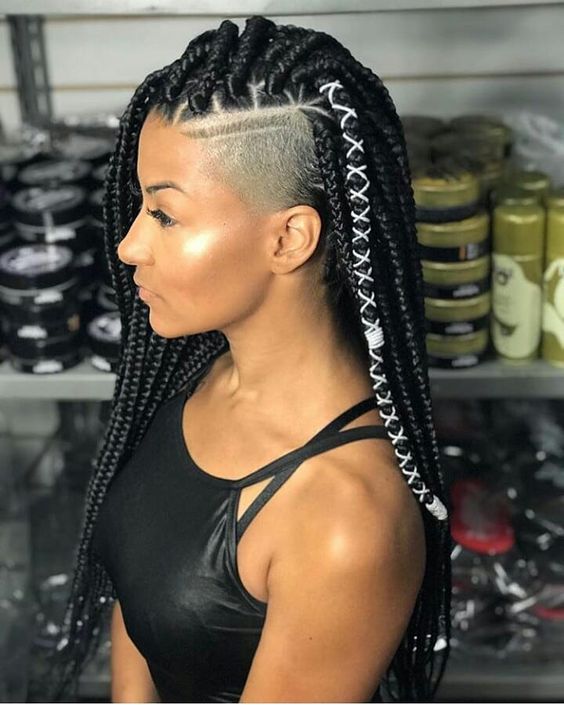 Why miss this gorgeous hairstyle just because you have long hair? This hairstyle goes well with long hair and gives you an excellent style. The cornrow braids extend to the tip of your hair, giving you that glamorous outlook for the evening.
Intensely Looped Mohawk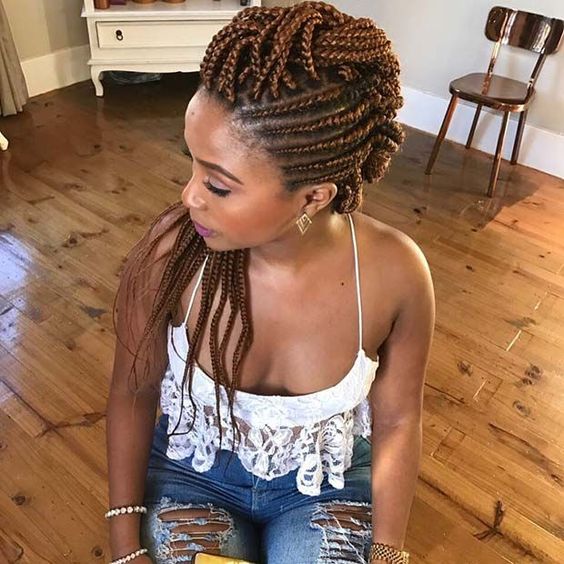 This sophisticated Mohawk braid is easy to create, and you don't need to look at professionals. It takes effort and patience to do this style, but the outcome is to die for. The chic and glamorous outlook that this hairstyle gives will get you second glances at the party.
Patterned Braided Mohawk Hairstyle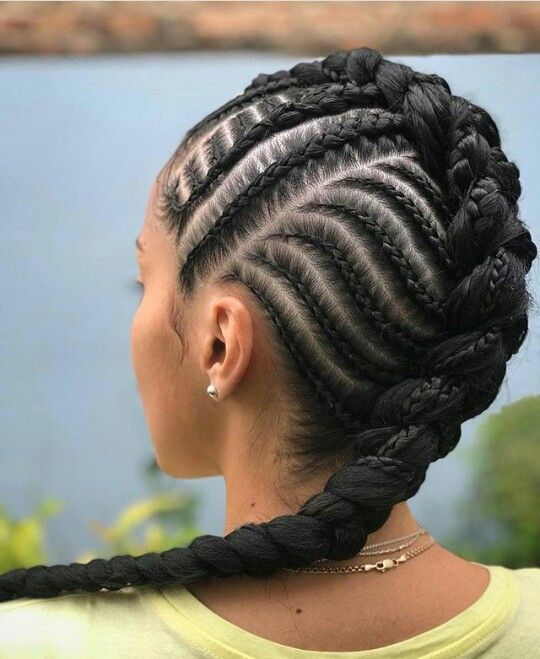 Who wouldn't love to have a personalized touch on their outlooks? This hairstyle is perfect for you if you love to experiment with patterned cornrow fashioned braids on the side of your face. It gives the best outcome as you can naturally highlight the facial features.
Coloured Mohawk Braided Hairstyle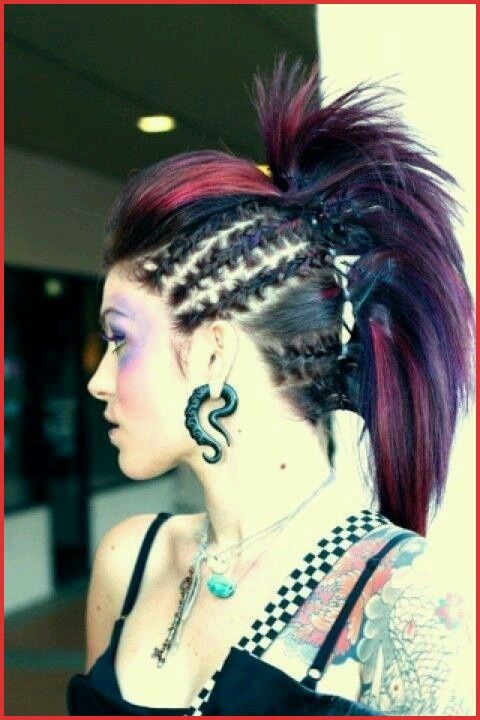 This hairstyle is more beautiful as you can highlight the Mohawk braids with the color that you love. You don't have to worry about hair damage or loss. This is where hair extension comes into play. Just select a perfect hair extension suitable for your hair, and rock this hairstyle for any occasion.
Tied Mohawk Braid Hairstyle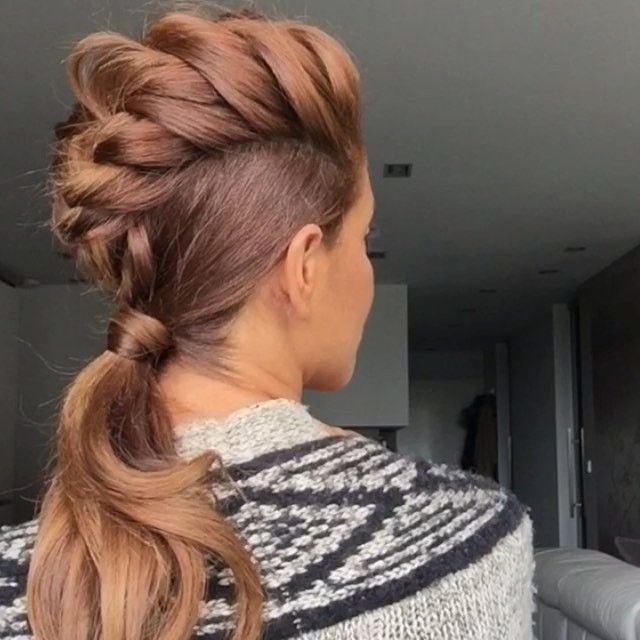 Aren't you bored with the same ponytail and French braids you wear to the office every day? If you wish to sport a beautiful outlook to the office tomorrow, why don't you give a try to this hairstyle? This is one of our favorites, as you can show your cool and edgy appearance while flaunting elegance at the same time.
Single Braided Mohawk Hairstyle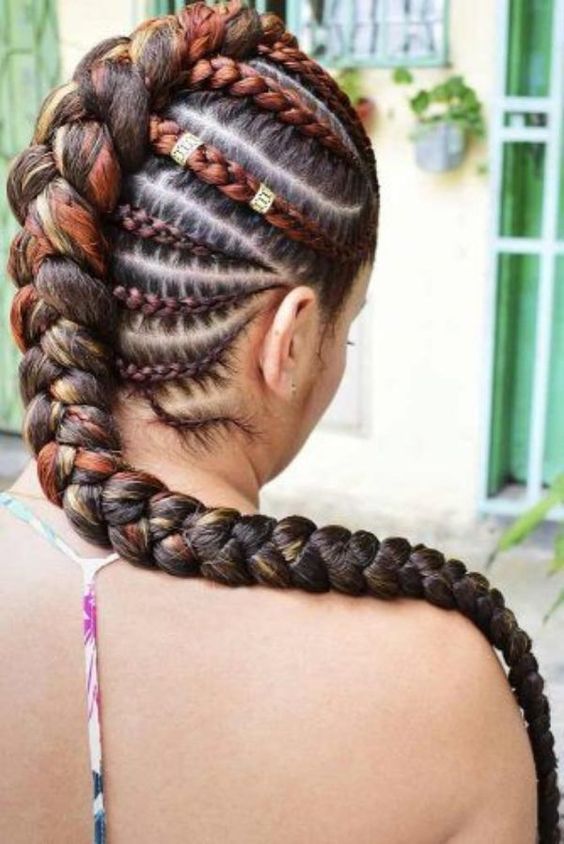 The Single Braided Mohawk Hairstyle is one of the beautiful ways to flaunt your elegance at a party. This outlook will yield your admiration and praise. It would help if you tried this simple yet effective outlook.
Double Braided Mohawk Hairstyle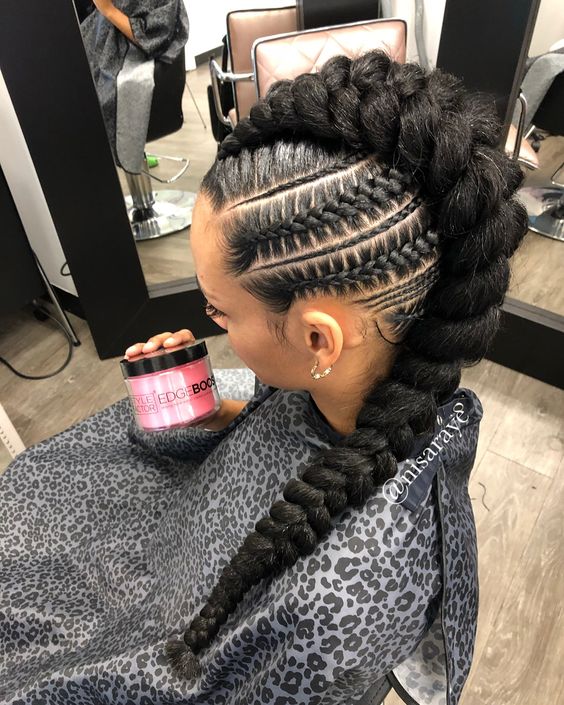 Too much experimentation in the hairstyle will always give better results. Do not overthink, but try this hairstyle to sport that gorgeous look. The significant advantage of this hairstyle is it gives you a denser hair outlook.
Folded Mohawk Braid Hairstyle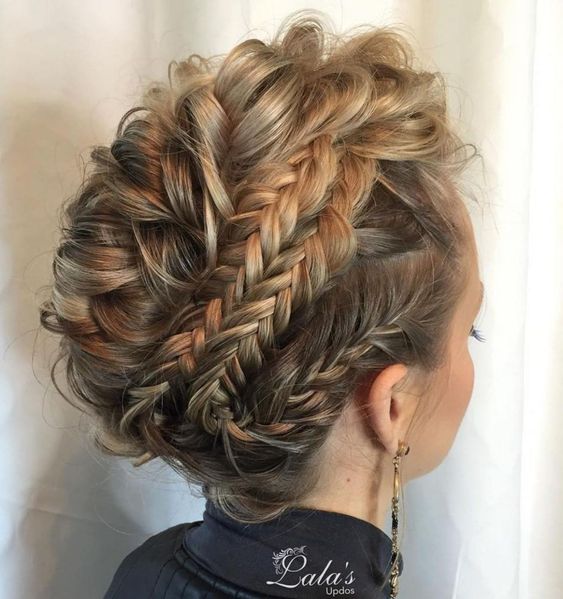 If you would like to have a sophisticated hairstyle, then this could be your perfect choice. As you can see from the picture, this Mohawk hairstyle is better done by professionals. Do not forget to let us know about the appreciation you get to face after trying this hairstyle.
Bantu Knots and Braided Mohawk Hairstyle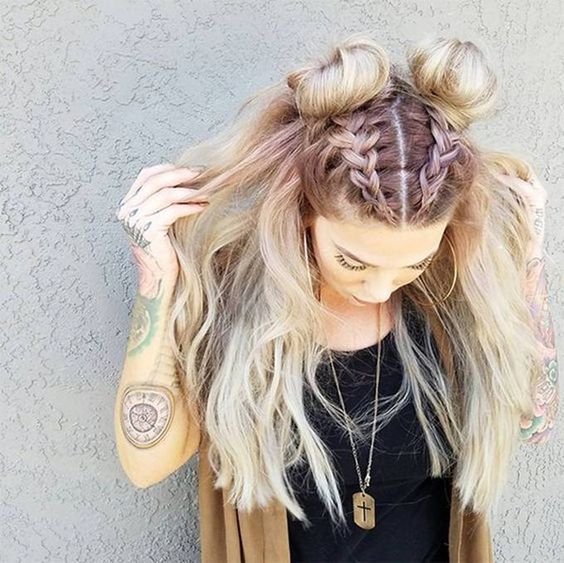 Isn't it better to experiment with two beautiful hairstyles together? This one has a unique style because it has a combination of two beautiful hairstyles together. The tiny Bantu knots and a braided cornrow fashioned hairstyle will let you rock the occasion.
Partly Braided Mohawk Hairstyle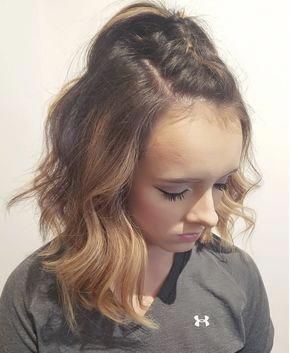 You can try this hairstyle if you would like to flaunt both braided and freestyle looks simultaneously. The Mohawk braid ends at the middle and extends to the free hairstyle towards the bottom. This cool hairstyle gives you a vibrant outlook.
Half Ponytail and Half Mohawk Braided Hairstyle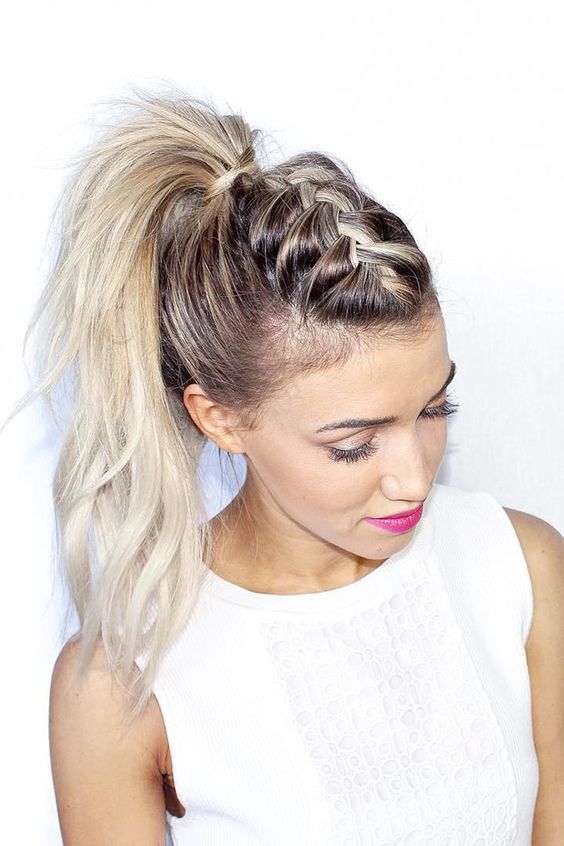 This is another cool experimentation of two different hairstyles. You can braid the hair at the top of your head in a Mohawk fashion and tie it in a ponytail towards the end. This gives you convenience and sophistication at the same time.
Braided Bun Mohawk Hairstyle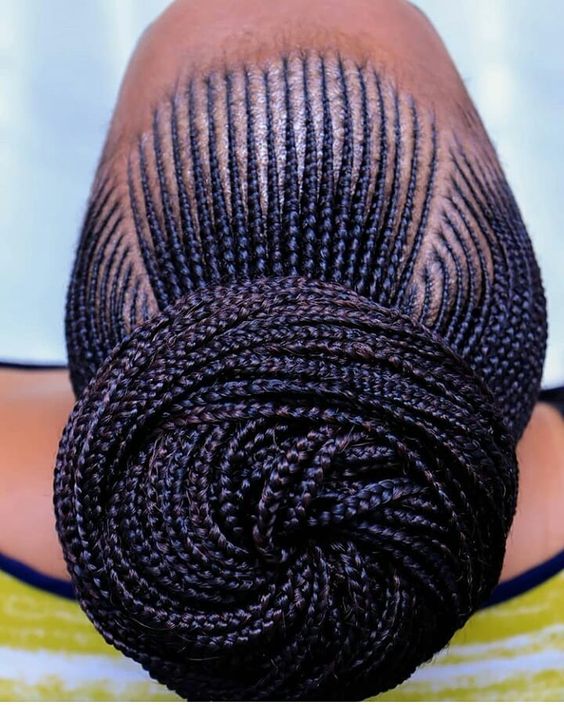 Did you get bored of the same bun and updo you usually sport for weddings and other parties? Then do not miss trying this hairstyle as it gives you a unique experience. The braided Mohawk is made into a bun to make you look beautiful and elegant.
Side-swept Mohawk Braided Hairstyle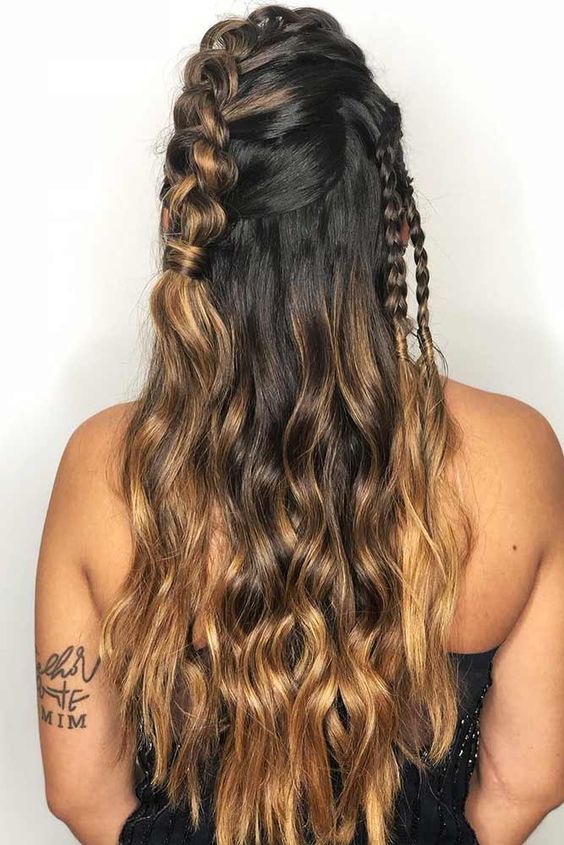 If you are here for a side-swept hairstyle, we are not going to disappoint you. You can enjoy your side-swept bangs along with this hairstyle. The Mohawk braid is inclined to partition your hair sideways. Give it a try, and let us know how you feel about this hairstyle.
Wedding style Mohawk Braided Hairstyle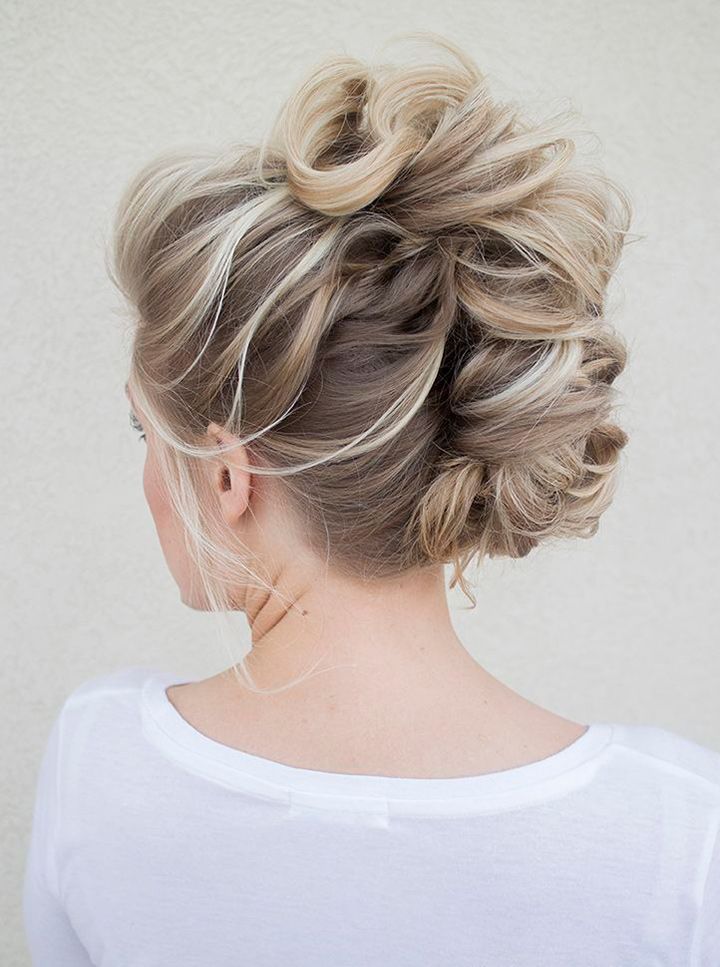 It would help if you tried this chic outlook at weddings. The loosely braided Mohawk is then folded at the neck to give a glamorous touch. You can partition bangs before starting to braid the hair.
Front Updo Mohawk Braided Hairstyle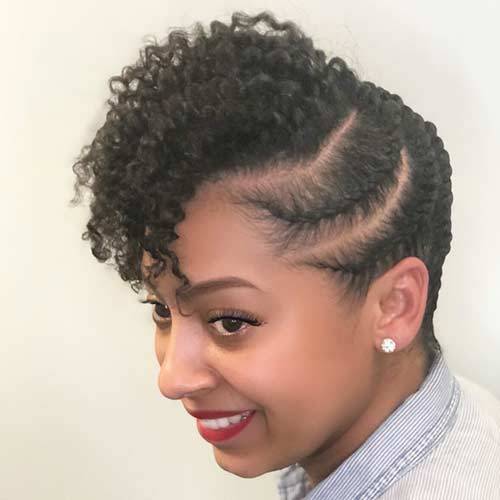 The experimentation in styling updo gives you better results every time, and this beautiful touch is also one of our favorites. With the Mohawk braided hair from the bottom to the top, the updo in the front should be tried at least once.
Braided Mohawk Hairstyle with French Braids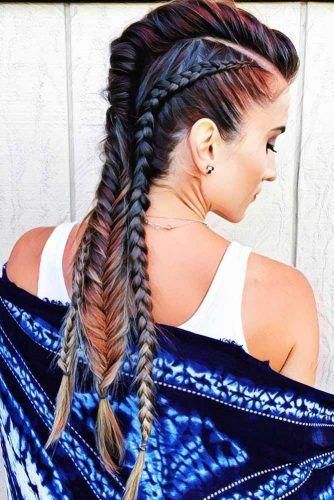 How could one forget French braids when it comes to braided hairstyles? This hairstyle has a combination of the two best outlooks. So how could this not be on our best lists?
Side-Swept Mohawk Braids with Free Hairstyle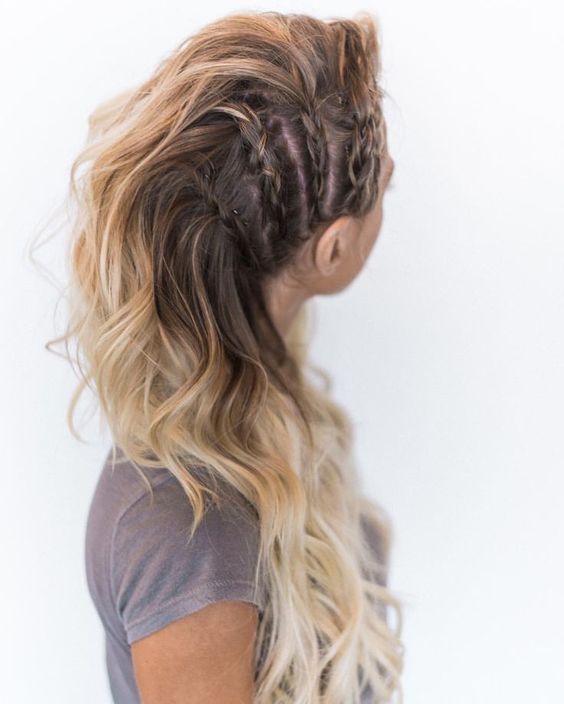 This hairstyle lets you highlight the best side of your face. All you have to do is braid the hair in Mohawk fashion from left to right or right to left, and leave the other side of the hair in freestyle.
Braided Mohawk Jumbo Updo Hairstyle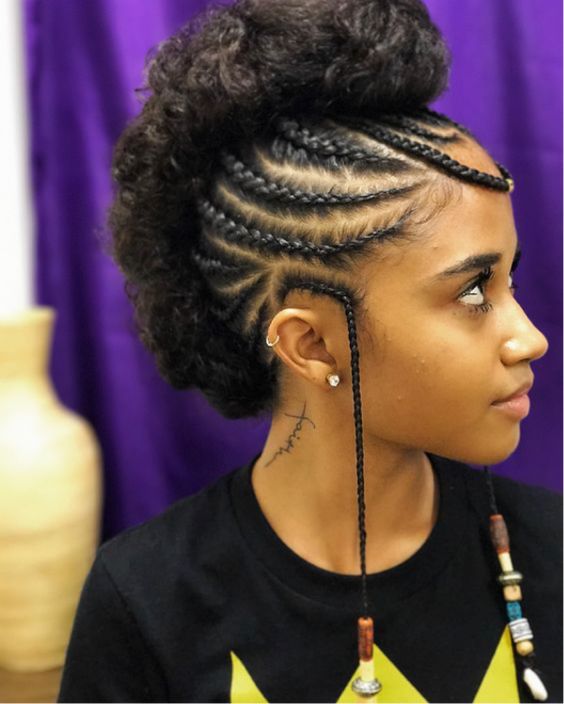 What if we tell you that you could fashion a jumbo updo with Mohawk Braids? It sounds cool. This jumbo updo gives a glamorous touch by letting you highlight the neckline.
Mohawk Braids with Headband Hairstyle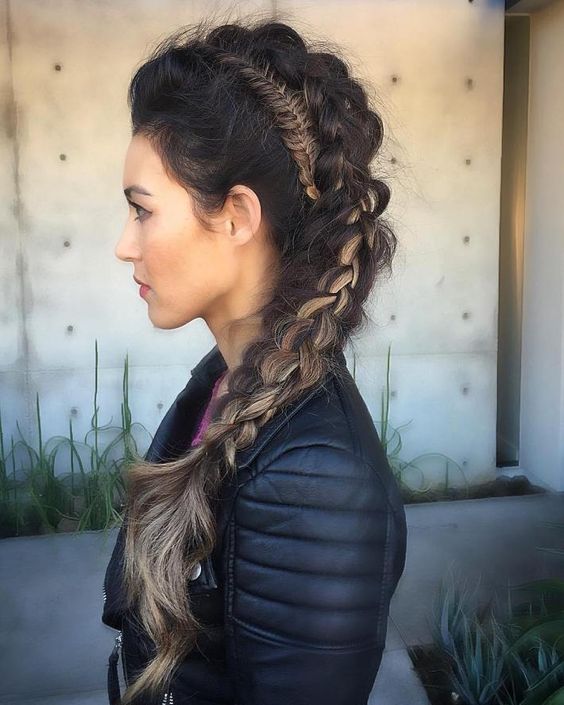 Isn't it fun to let that cute little girl inside you out sometimes? This hairstyle gives you the confidence to sport the little girl in you. Why don't you try to feel it by yourself?
Simple Mohawk Braided Hairstyle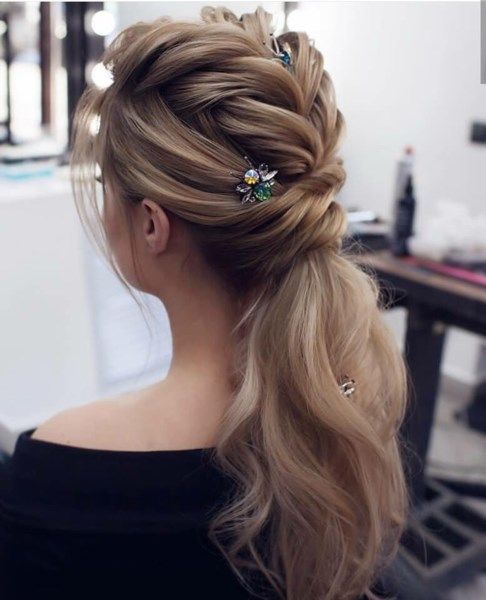 The hairstyle doesn't have to be sophisticated to look cool. For the same reason, we love this hairstyle. This hairstyle is more suitable to wear every day or for formal occasions.
31. Classy Mohawk Braid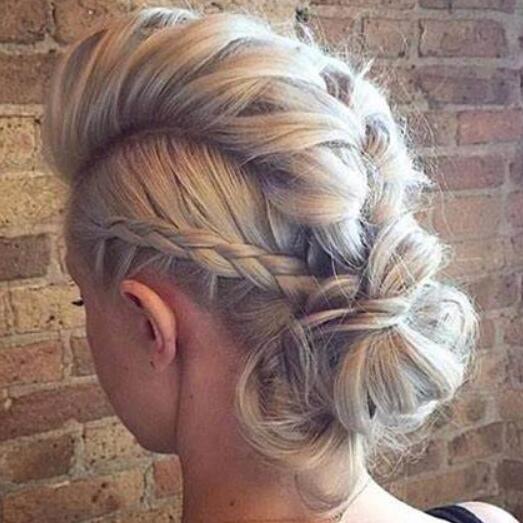 32. Mohawk Braided Updo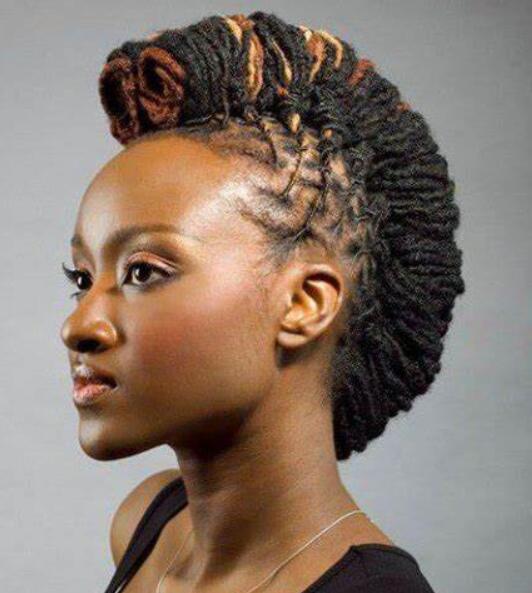 33. Mohawk Braid For Fishtail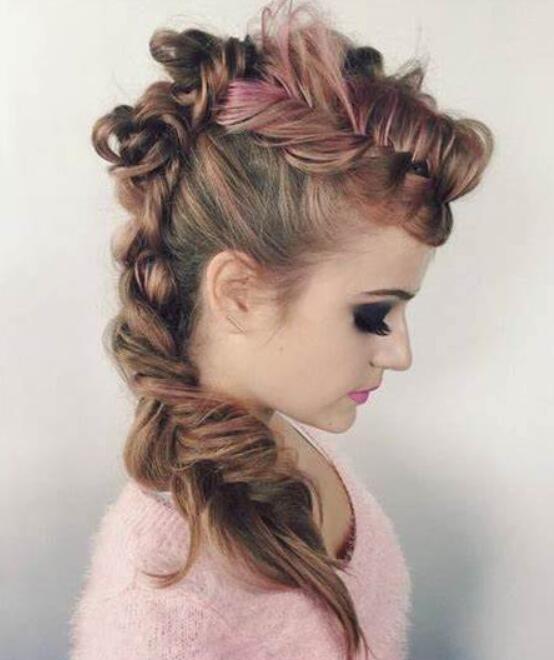 34. Mohawk Braid For Prom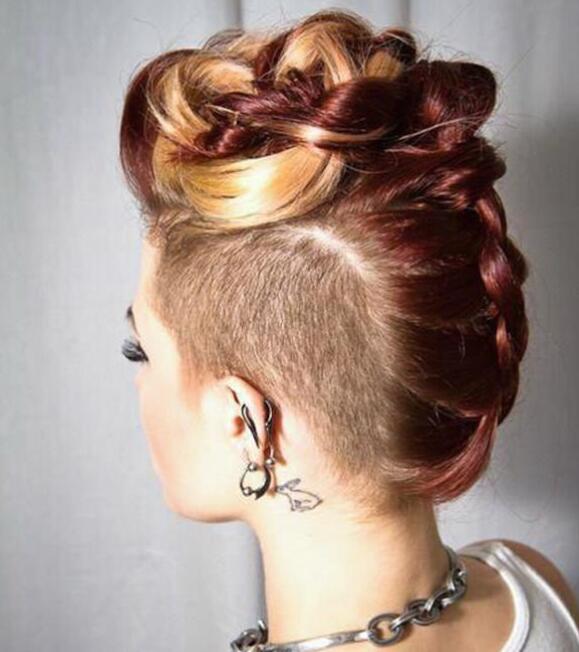 35. Mohawk Braid For Curly Hair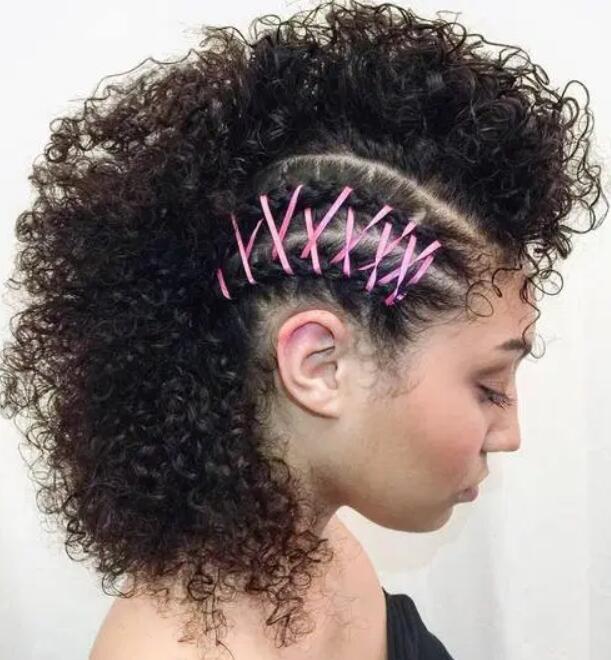 36. Short Mohawk Braid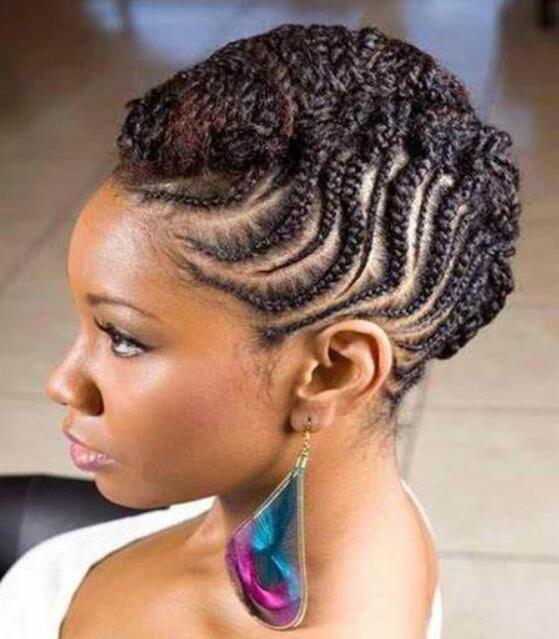 37. Mohawk Braid with Design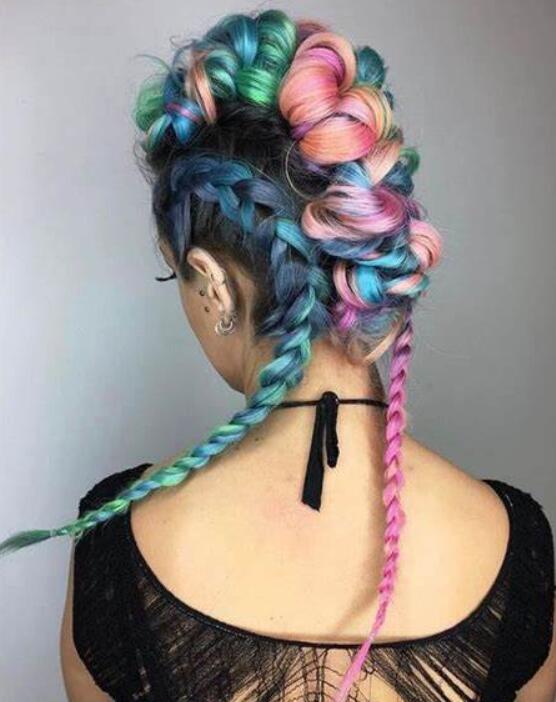 38. Bantu Knot Mohawk Braid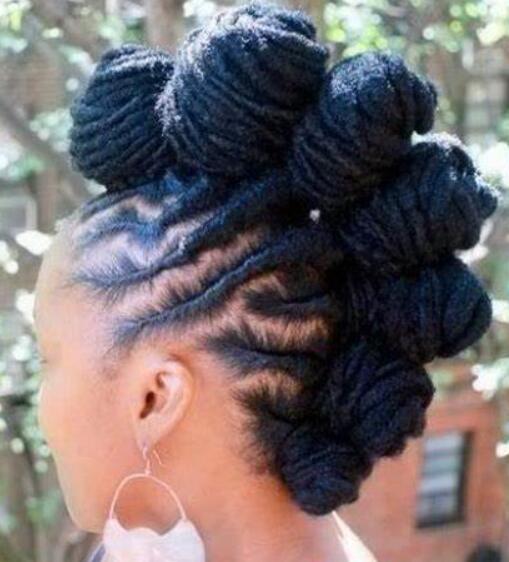 39. Box braid mohawk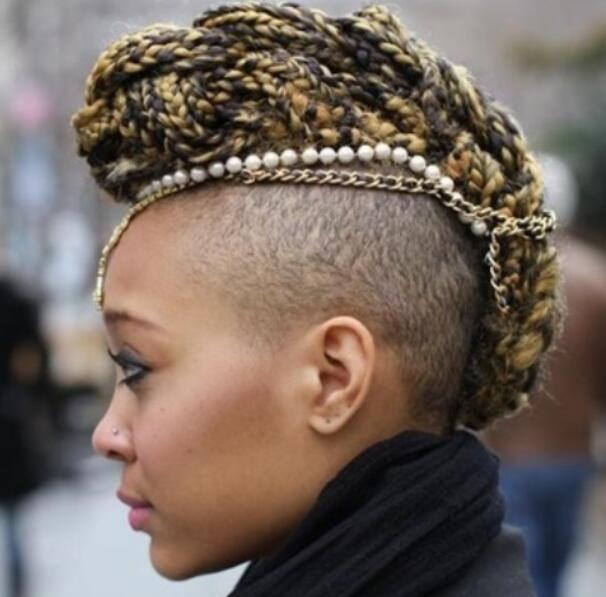 40. Cornrow mohawk braid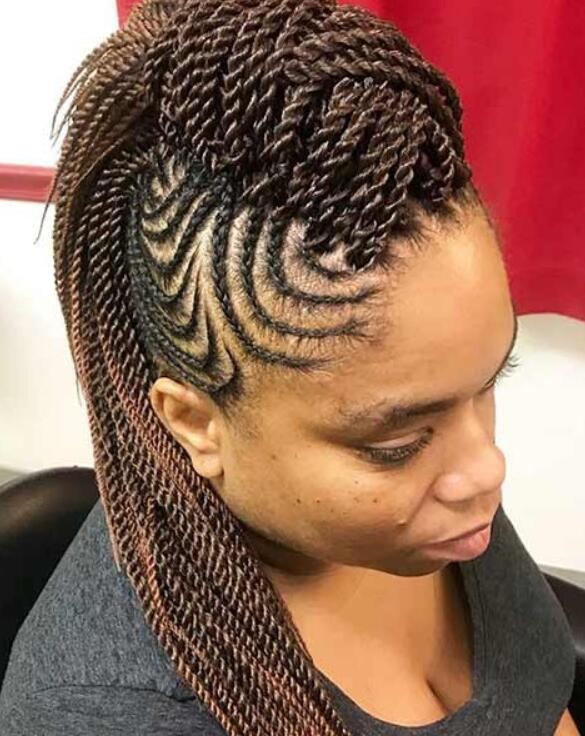 We have listed our 40 best Mohawk Braided Hairstyles. What are you waiting for? Try one or many of these, and flaunt your glamorous or elegant outlook in front of your friends and family. Do not forget to share your experience in the comments below.