If you are looking for simple hairstyles for college girls, we have many easy styles here. One of the essential things for every college girl is to look her best. Of course, appearance plays a significant role in making the right impression. Getting the right hairstyle is vital when going to college as it boosts confidence and self-esteem. However, getting stylish hairstyles may require you to spend long hours, and you do not want to be late for class. We have included styles for all hair lengths in this post, so you can surely find the right one for you!
30 Simple Hairstyles for College Girls in 2021
1. Messy Hair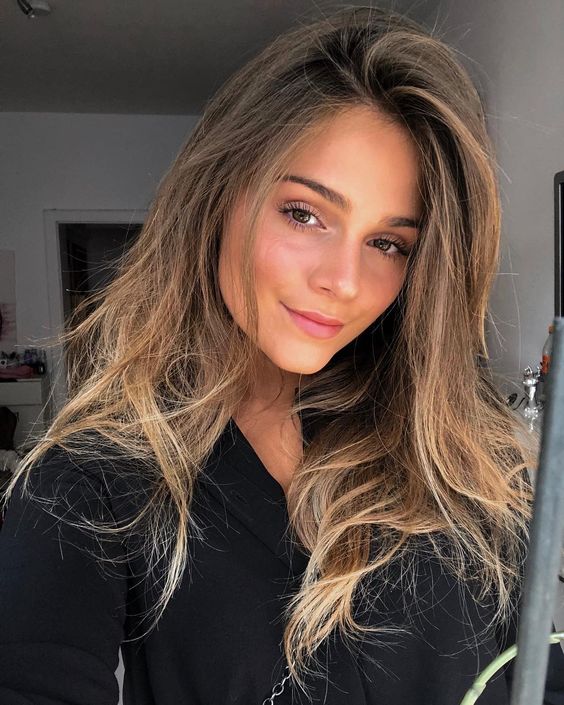 One of the best ways to look your best is by leaving your luscious locks in a messy condition that will immediately draw all other students around you. You can apply a small amount of mousse to your hair to add more volume and dimension. You can also couple it with a floral bandana or statement band for additional chic factors.
2. Sleek Blunt
This hairstyle is a chic "do" to wear to university or college. It gives your face additional brightness, and all you have to do is iron out the curls. It does not take too much time to copy this hairstyle, and there is no need to apply any hair product to pull this off.
3. Sophisticated Ponytail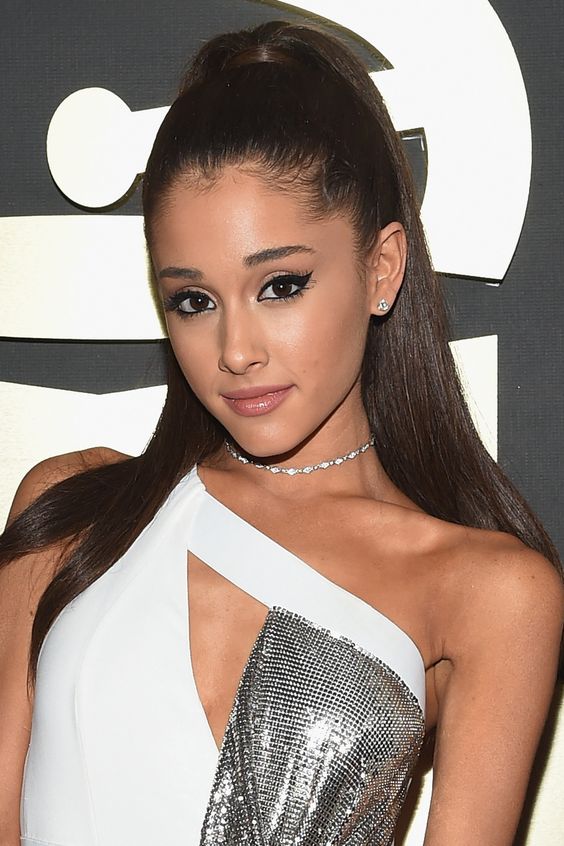 This hairstyle looks elegant, and it is super easy to get this look. You can do this style by simply tying your hair into a high ponytail. Make a loop by using a long clip and pin this at the back of your hair. You will easily get approval from your professors without looking too nerdy or conservative.
4. Bandana Wrap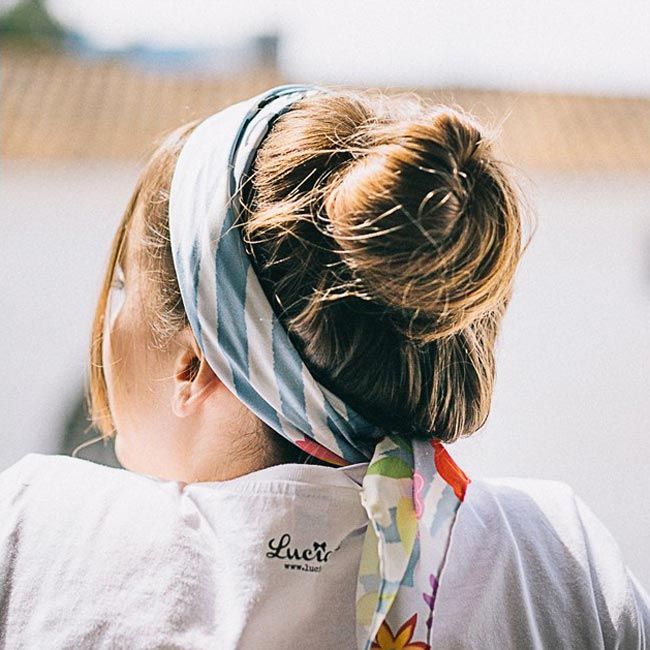 You can always make a stylish hairdo with the help of your bandana. Create a high bun and wrap it with your favorite bandana like the princess you are. You can add more edge to your style by using colorful bandanas. It will also reflect your chic vibes, helping you look brighter and even more approachable.
5. Highlighted Braid
If you have colored hair or highlights, you should try this hairdo. It is one of the simple hairstyles for college girls that give elegance and sophistication. Have your hair in front braided to one side and let it rest comfortably on your shoulder. You can also ask someone to do it for you! It doesn't take more than 10 minutes to achieve this style.
6. Impressive Braids Ponytail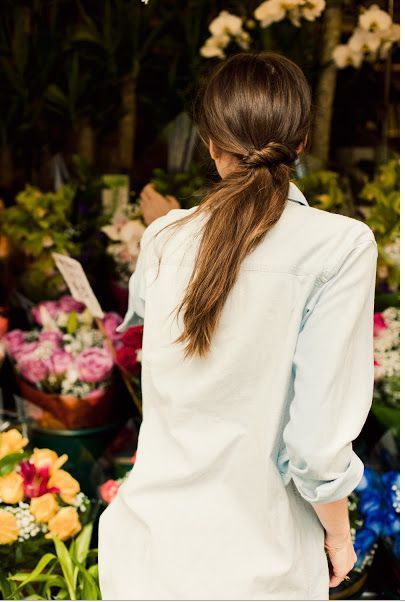 Here is another simple hairstyle that you can easily pull off without spending long hours in front of the mirror. You can rock the famous college girl feel and ace this style with a colorful bandana or hairband. Another great thing about this is using your hair to make a braided ponytail. This means that you can easily do it anywhere you are.
7. High Pony with Puff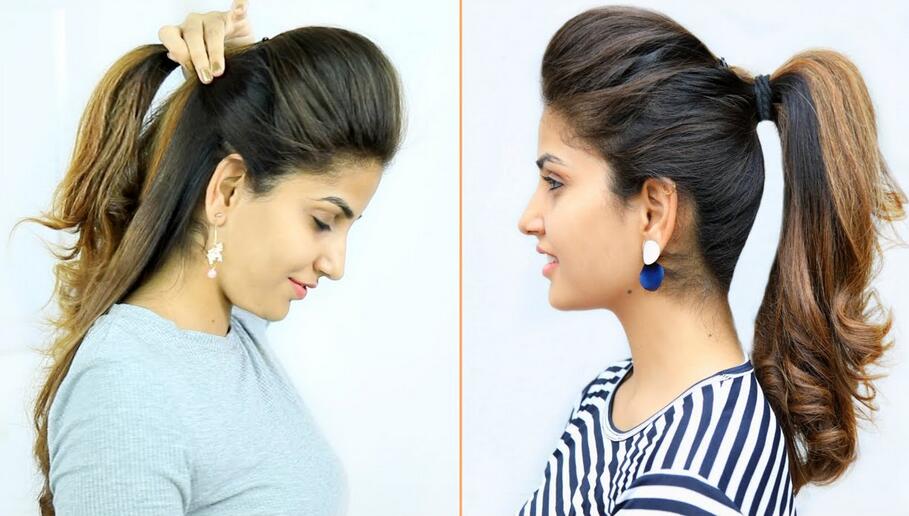 This high pony hairstyle is also one of the simple hairstyles for college girls. It is perfect not only for attending your classes but also for going for a coffee with your friends. All you have to do is comb your hair for a high pony and create a puff. Tie your hair up, and you're done! You will undoubtedly stand out among the crowd with this great style.
8. Chignon Bun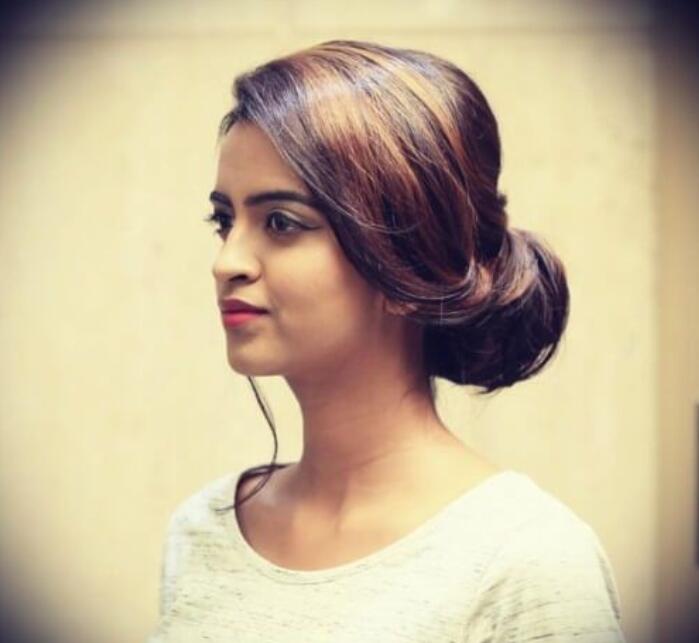 If you are looking for a classic-looking hairstyle, you might want to try this version! It has college days written all over it that all teachers and students will surely love! This style looks best in a simple top and jeans. This may not be practical when you need to go to the gym, but it is one of the stylish and simple hairstyles for college girls around.
9. Side Waterfall Braid
If you have sleek and straight hair, here is another inspiration that you can try to stand out on your campus. Create a side waterfall braid with a messy texture. You can add some hairspray to keep the volume and style in place. This cute hairstyle will add more points to your innocent charisma.
10. Triple Braid Ponytail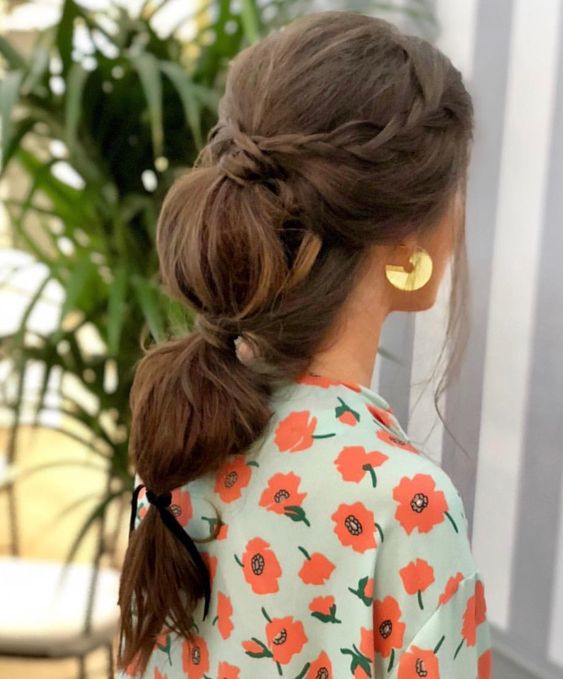 The triple braid ponytail is one of the most versatile hairstyles you can try for college. You can easily make this within 10 to 15 minutes, and you'll be ready for class in seconds! You can couple it with a simple t-shirt or stylish top. This style is also suitable for any face shape, and you can always add a colorful bandana, hairband, or ribbon.
11. Simple Fringe
Another excellent way to look super sexy is by allowing your hair to flow freely. Have a fringe cut in front, and you're perfect! There is no need to do anything else. Brush your hair and partner it with any outfit. You can also add highlights if you want additional texture and color. This style will surely be popular in your college!
12. Bouffant Ponytail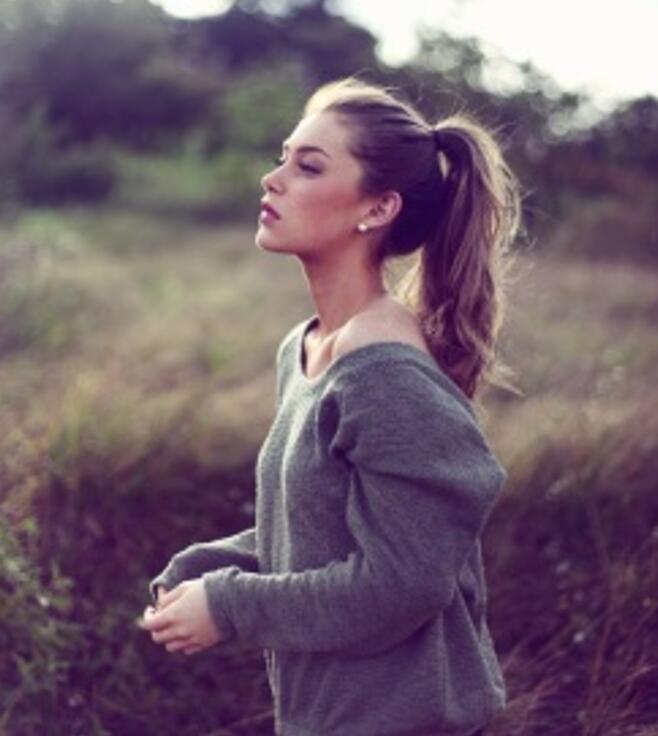 When it comes to simple hairstyles for college girls, you can never go wrong with a girl-next-door hairstyle. Create a ponytail and add a bouffant to your hair for texture and volume. You can wear a big shirt and ripped jeans with this head-turner hairstyle and rock your fabulous look.
13. Wavy Layered Hairstyle
If you have medium hair length, you can get a layer cut and request highlights for additional brightness to your face. Ideal for girls with oval or long faces, you can achieve this hairstyle by parting your hair at one side. Cover half of your forehead with side-swept strands for a perfect college-girl hairstyle. It is very simple yet stylish.
14. Straight Layers
Straightening or having your layered hair rebonded is one of the simple hairstyles for college girls who do not want to spend a lot of time working on their hair. After treating your hair to make it straight and smooth, part in the middle and brush it down to show your stunning layers. You can also have some highlights to brighten up your face.
15. Short Asymmetrical Layers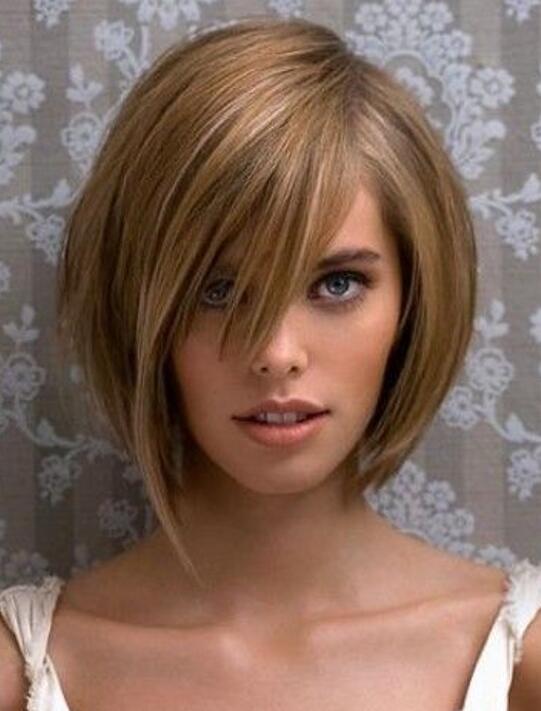 Here is a cool hairstyle for women with short hair. This refreshing hairdo adds a new dimension to your nature. This short asymmetrical bob hairstyle is perfect for college girls looking for a witty and low-maintenance hairstyle. You can also add some highlights to complete your look.
16. Pigtail Boxer Braids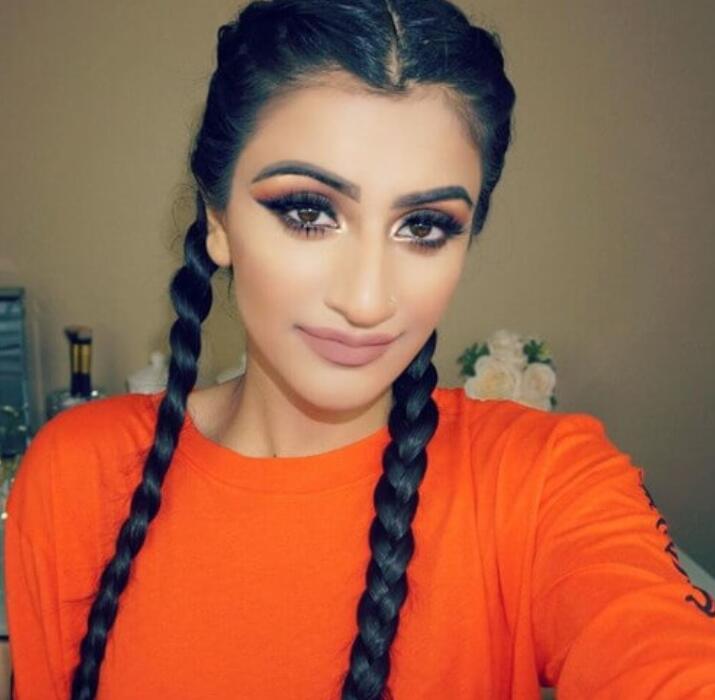 You can wear these supercut thin braids when attending lectures. This trendy hairstyle is also perfect if you want to hit the gym after class. If you are looking for an easy way to impress your classmates and friends, consider having this hairstyle before school. It provides not only a chic style but also a refreshing atmosphere.
17. Front Puff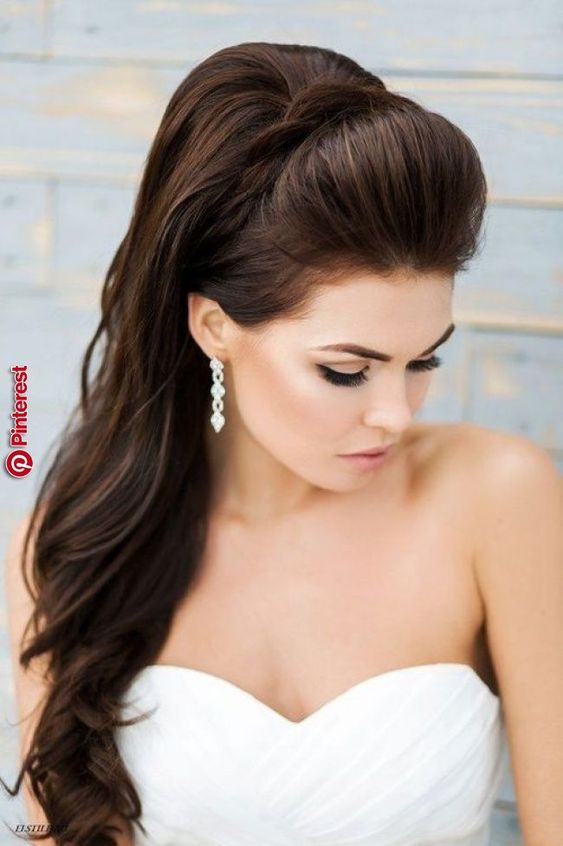 The front puff hairstyle is another simple and elegant hairdo that you can try for college. You can easily copy this hairdo within a few minutes. All you have to do is create a puff to add volume to your hair by collecting your hair on top in a bunch. Pin them back for a nice puff. Allow your hair to flow down on your back while some sections are resting neatly over your shoulders.
18. Front Braid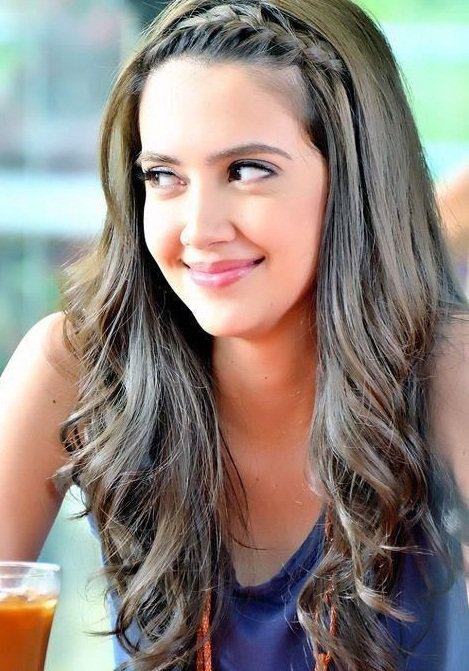 The front braid is one of the simple hairstyles for college girls. In this hairstyle, the hair at the front has been braided while the rest of the hair flows freely. The braid already looks like a band, and those curls also contribute to the overall appearance of this hairdo. If you have long tresses, feel free to try this charming hairstyle.
19. Pixie Cut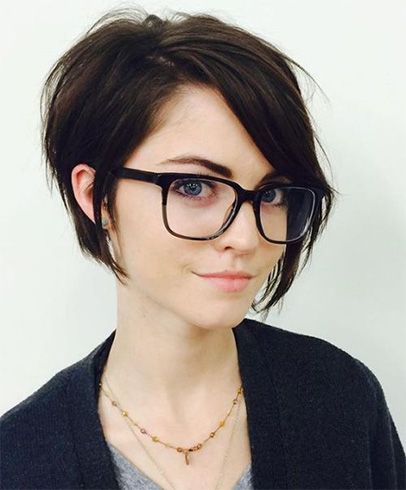 Another cool hairstyle for college girls with short hair is the Pixie Cut. This smart hairstyle is perfect for those looking for a low-maintenance hairstyle. In this style, hair has been divided to one side for an asymmetric look. Girls wearing eyeglasses will also look dazzling with this fantastic hairstyle.
20. Ribbon Tied Hairstyle
If you are looking for a formal hairdo for a special event, you can try this ribbon-tied hairstyle. The medium-sized curls in this hairstyle shout intelligence and elegance. A small section of the hair has been tied to the center with a ribbon, forming a beautiful bow. This hairstyle is perfect not only for college parties but also for graduation ceremonies.
21. Half-up Hairstyle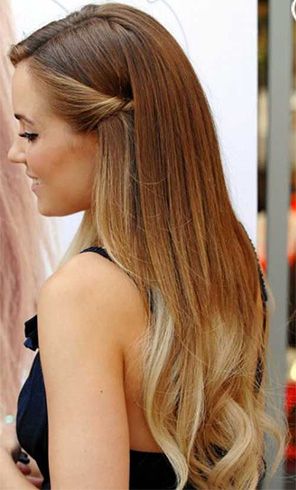 Girls with long, luscious tresses can get some inspiration with this hairstyle. You can copy this hairdo by parting your hair to one side of your head. Get a small section from one side and twist it above the ear. Pin it at the back and comb down the rest of your hair from above. This hairstyle is simple and easy to pull off, which is a great choice when you hurry.
22. Twisted Hairstyle with Fishbone Plait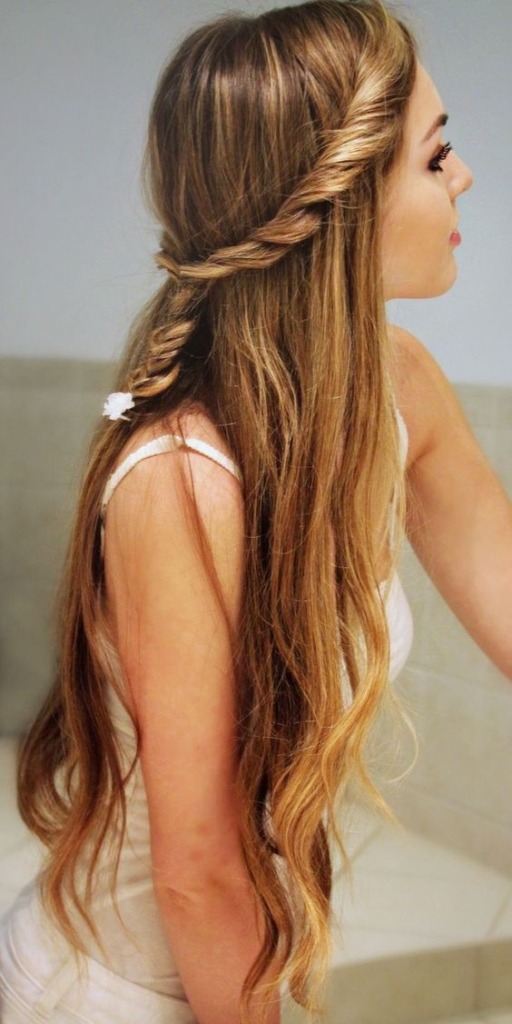 One of the best simple hairstyles for college girls with long hair is the twisted hairstyle with fishbone plait. This stylish hairdo may look difficult, but you can easily do this within a few minutes. Roll and twist two sections of your hair from both sides and pin them at the back. Create a short fishbone plate, and you're done! This hairstyle also works well with dyed hair.
23. Edgy Braid Style
Having a long braid to one side coupled with a fantastic fringe creates a magical appearance; what do you think? If you agree, you can try this one out! This hairstyle does not require you to add fringe, but you can always try it out to get the most out of your long tresses. This hairstyle will turn heads!
24. Silky Ponytail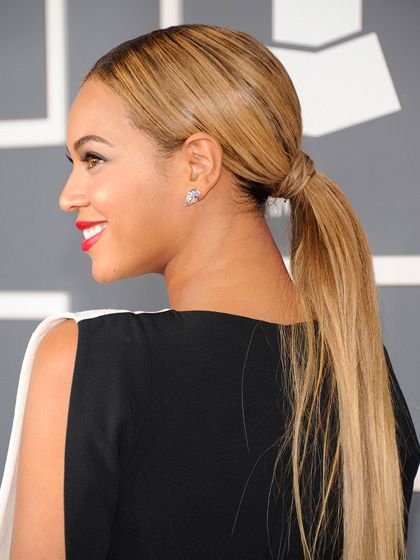 This smooth and silky ponytail can be an excellent choice for casual and formal events. It also goes well on highlighted tresses. One of the simple hairstyles for college girls is a clean and astounding look in many possible ways. So if you are planning to have stylish hair for your next college event, go for this one!
25. Bohemian Top Bun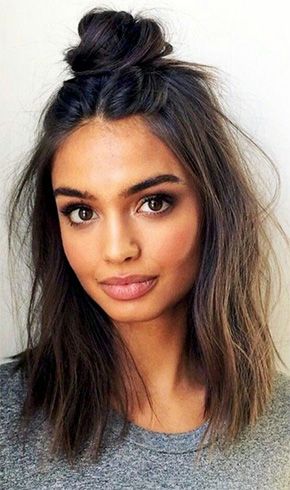 This simple and easy hairstyle is a perfect option for regular college days. Even if you are in a hurry, you can easily copy this hairstyle. To do this, collect two sections of hair at the top and roll them to make a bun. Leave the rest of your hair open. This style has a chick and careless appearance that can be excellent for college girls.
26. Crown Braided with Ponytail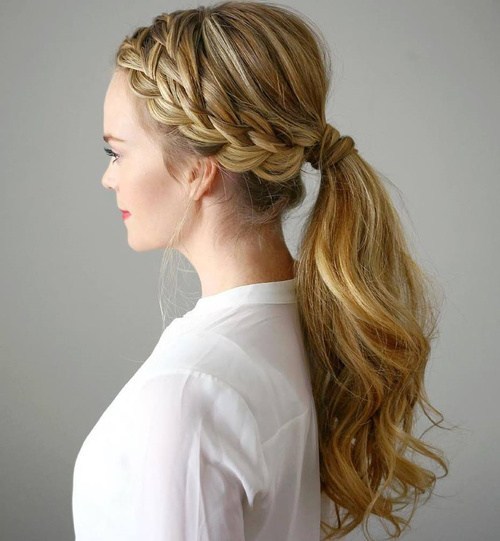 Another cool hairstyle that you might want to try is the crown braid with a ponytail. Braids have been creatively made on the top of your head in this style. Collect the rest of your hair and tie your hair, leaving the sides messy for additional texture.
27. Side Swept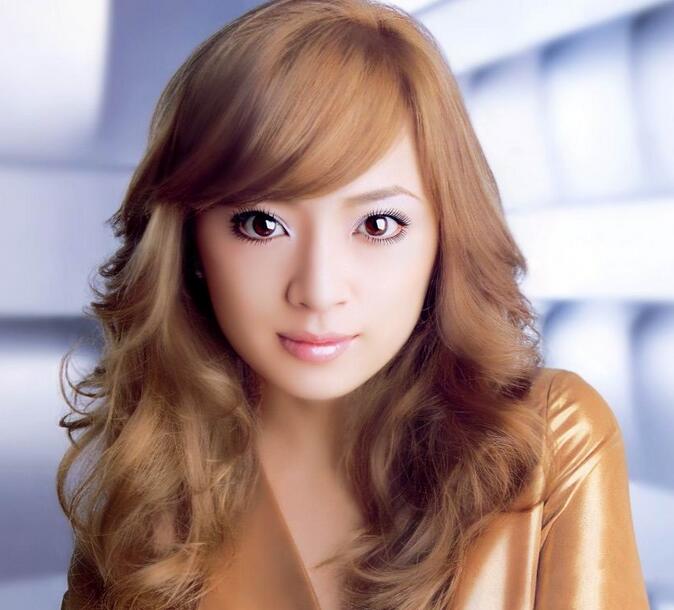 You can look your best with this simple side-swept hairstyle! It is ideal for girls with short to medium-length hair. Part your hair at the side and sweep your bangs to the bigger section of your hair. You can pin it back and use some hairspray or let it flow naturally. Comb the rest of your hair, and you're good to go!
28. Curly with Highlights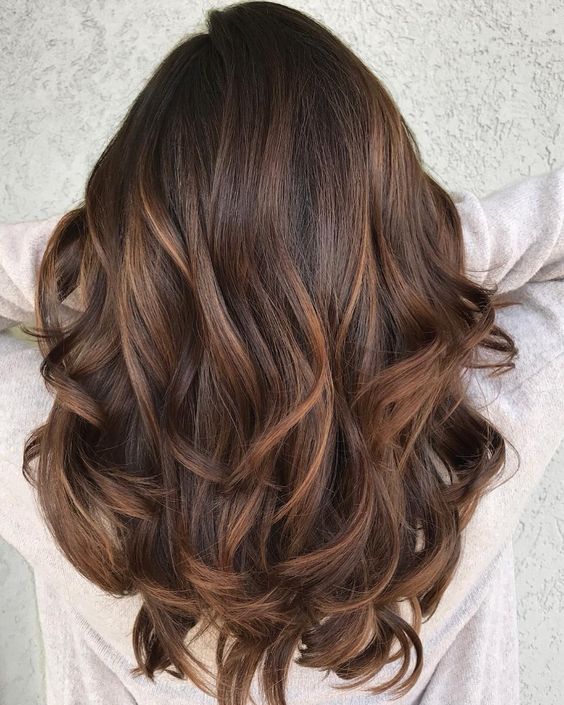 One of the best and simple hairstyles for college girls, you can never go wrong with curly hair and highlights. You can achieve this hairdo by having your hair curled nicely. Highlight with copper and light blonde streaks to complete the style.
29. Mermaid Braid
If you are looking for a unique and stylish hairstyle, you might want to go for the mermaid braid. This will undoubtedly add a lot to your overall look. Getting this hairdo may look complicated, but it is not hard and won't take a lot of time. The highlights of your hair also make this hairstyle perfect.
30. Double Layer Back Braid
This hairstyle looks romantic, and it is an ideal option for any college-going girl. You can copy this hairstyle by doing braids from both sides and pinning them to the opposite side through your back. You can also curl the rest of your hair using a curling rod, and voila! You're ready to rock this hairstyle.