Short sides long top haircut is a style that guys either love or hate. Those who love it will try it with other haircuts while those who hate it would steer clear of this hairstyle whenever they can. What about you? Do you find this hairstyle appealing? If you do, then it is only fitting that you get to know more about it.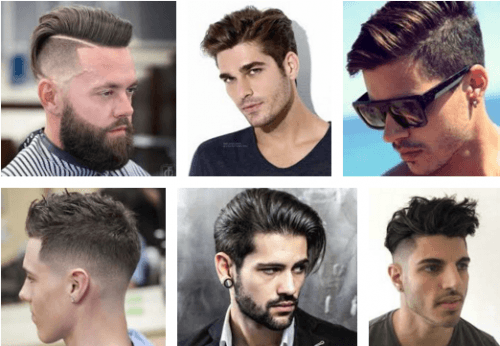 What is the Short Sides Long Top Haircut?
What type of haircut is this? You can already guess from the name itself what this hairstyle represents. The sides are going to be kept short while the top portion of the hair will stay long. How long the top portion is going to be will depend on you.
Feature
One of the reasons why this haircut is popular amongst modern men is because it can make them effortlessly look cool. They do not care if they have to spend some time improving their hair's appearance. What matters is that they will look amazing. This can also be paired with other hairstyles like the slick back for those who want to look more polished. This can be paired with the pompadour for an everyday casual look too.
Best for People
This is the type of hairstyle that will best fit men who would like to accentuate their strong masculine features. This will fit guys who have strong, angular jaws, and high cheekbones. You also have the option to wear this hairstyle no matter what your features are. As long as you are confident with it, then you can choose it.
How to Get Short Sides Long Top Haircut
You may need to grow out your hair for a certain period of time before going to the barber to have your hair styled. Be specific with the type of haircut that you want. Would you like to get a pompadour with this type of haircut? Would you like to have a quiff? Tell the barber what you want and he will do his best to help you achieve the cut that you want.
How to Style Short Sides Long Top Haircut
You would like to wear your hair nicely but you do not know how to style your hair properly. This is the process that you have to follow:
You need to make sure that your hair is wet. If it is wet from the shower, dry it up a bit with your towel but not too dry as it will already be hard to style.
Make a choice from your array of hair products. You can use the right hair product to slick back your hair if needed or to let the hair fall over your forehead if you want it to look cool.
Brush your hair.
Allow your hair to dry.
38 Popular Short Sides Long Top Hairstyles 2018
1. Short Sides With Fringe or Bangs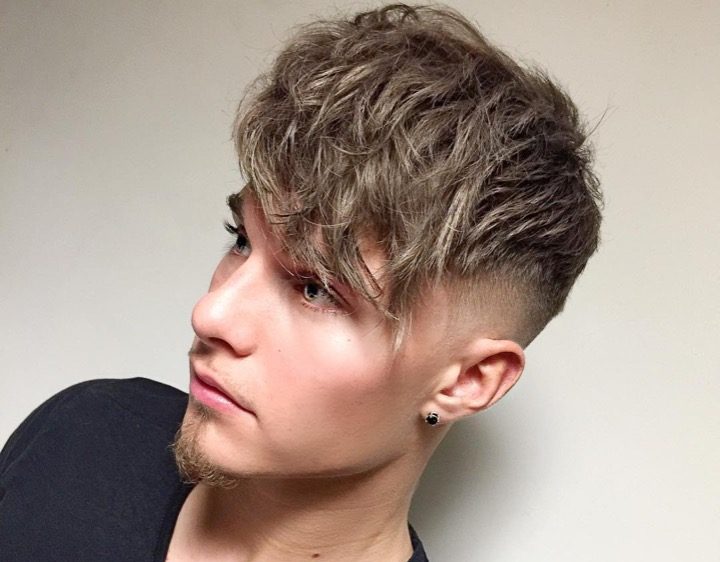 The men's fringe or bangs with short sides has emerged as a cool haircut for men this year.If your hair is long enough,you can leave it to fall over your forehead. You can also texture the top of your hair to get a french crop or combine the fringe with faded sides.
Short sides with fringe hairstyles works with wavy, straight, or curly hair. You can style this haricuts from curly bangs,voluminous to thick, straight fringe.
This hairstyle can highlight facial features such as strong chin line and cheekbones. It is suitable for slim men with big foreheads.This fringe haircut can help shorten your face length.
2. Short Sides with Taper Pompadour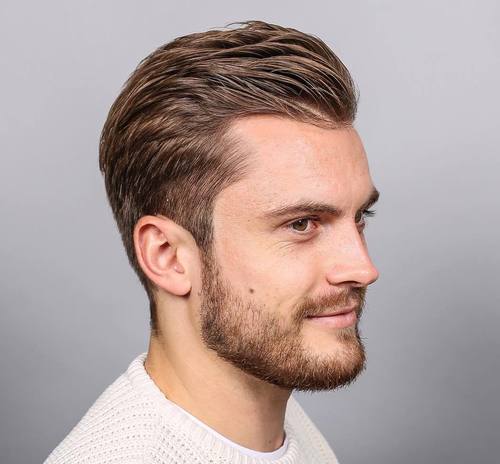 Pompadour is one of the best short sides, long top hairstyle for men in recent years. This cool taper pompadour hairstyle work with all types of hair and lengths.This hairstyle will make you look mature, smart and connotative. But it is not recommended for people whose hairline goes too far back.
This style is a good choice for older gentlemen or young people working in the office.You can style the pompadour fade loose and textured or slick and shiny.
The pompadour taper fade can also be a good choice for mens who want short sides without exposing the scalp.You can choose a textured, thick, or modern pomp on top combined with a short side and beard. This sytle will make you look rough.
3. Drop Fade with Spiky Quiff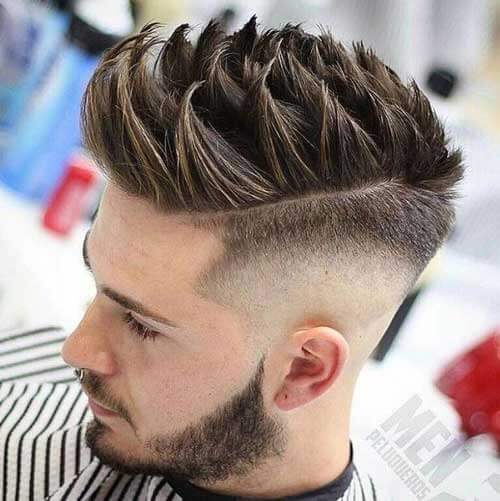 If you want to switch your formal haircut and want to try something funky and classy, you should try this hairstyle. This spiky quiff hairstyle can make you look really neat and polished.
This cool and spiky comb-out haircut will make you look handsome and avant-garde.It can work with straight hair or curly top. The drop fade works for all guys such as Black, White, Hispanic, and Asian men. You just need a small amount of a trusty hair styling product to complete this style. First apply the product to your hair .Then run your fingertips through the hair from back to front to make a more textured look.
4. Side Parted with Medium Length Top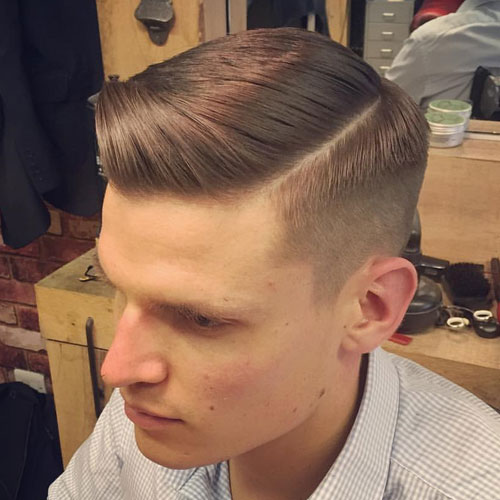 5. Short Slicked Pompadour with Hard Part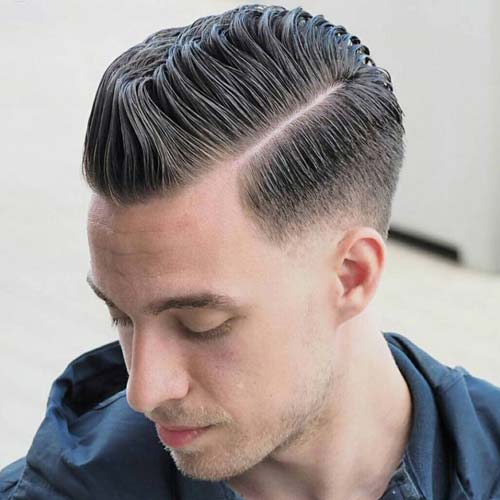 6. Short Sides with Curly Side Parted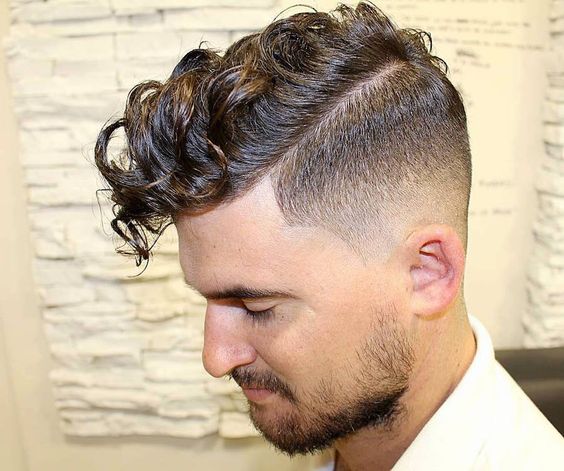 7. Long Hair on Top with Shorter Sides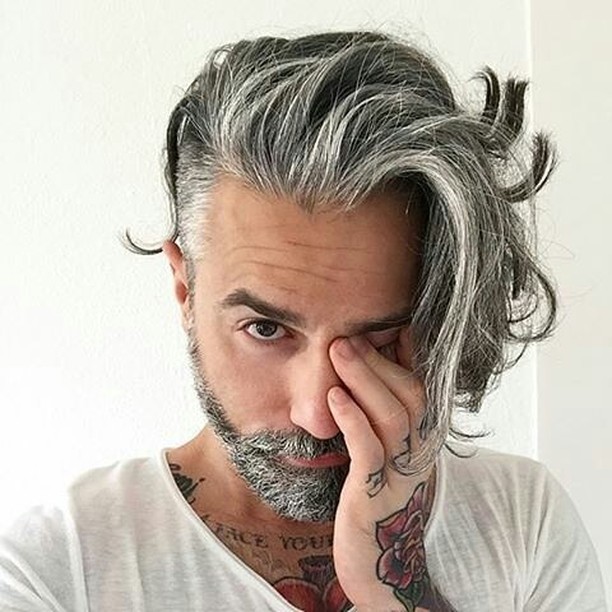 8. Slicked Back Short Sides with Long Top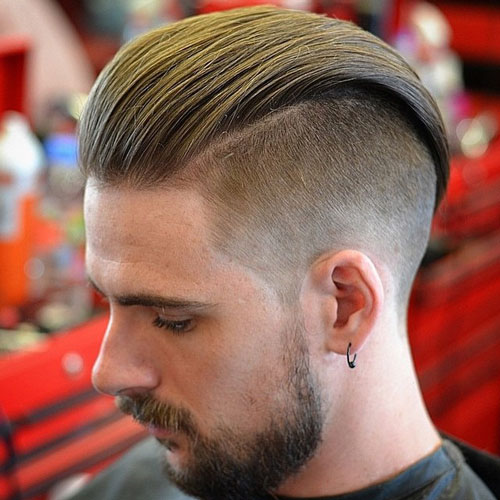 9. Long Top Straight with Short Sides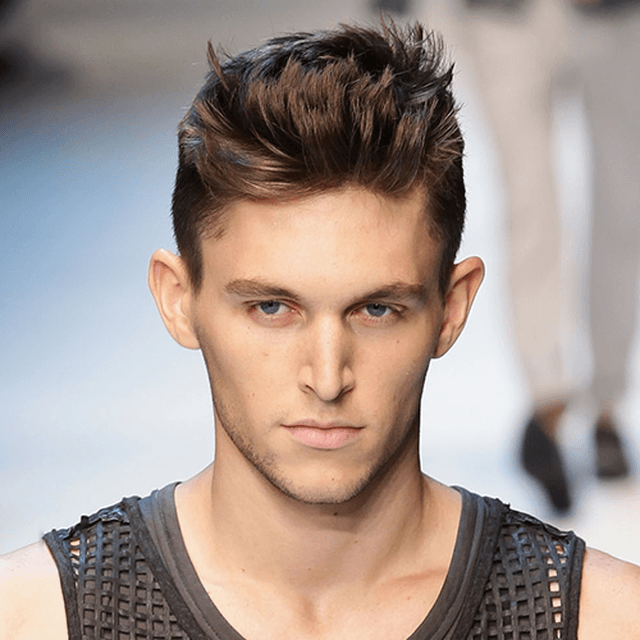 10. Curly Faux Hawk with Low Fade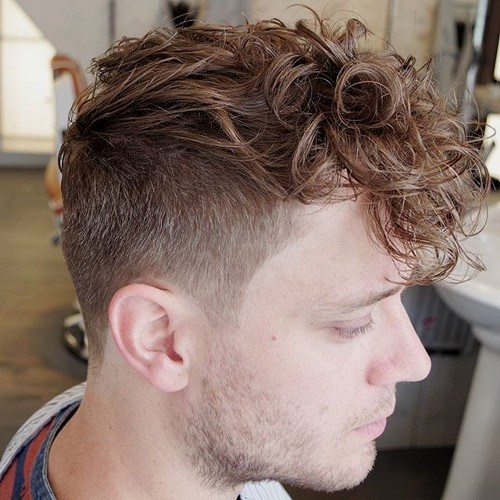 11. Casual with Side Swept Part Hairstyle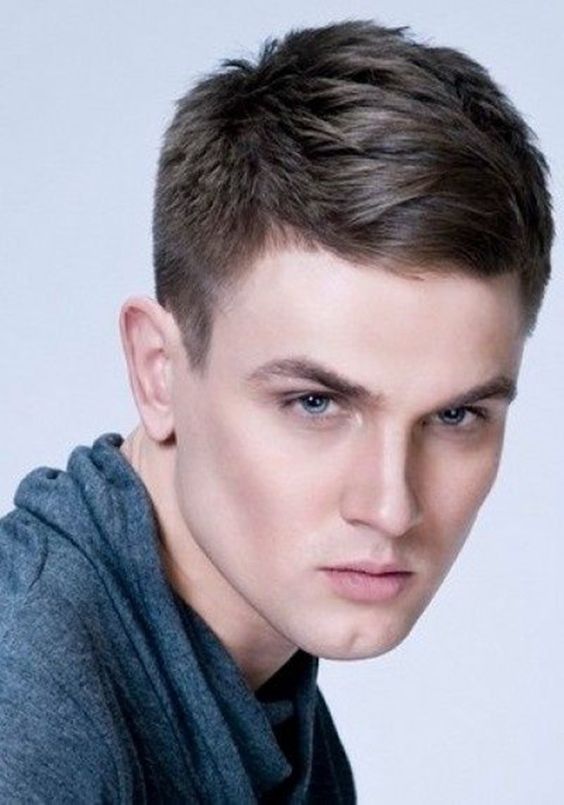 12. Flat Pomp with Short Side Part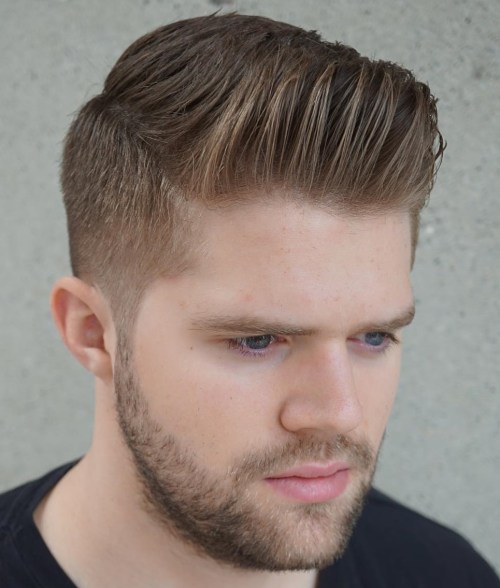 13. Short Sides with Brushed Up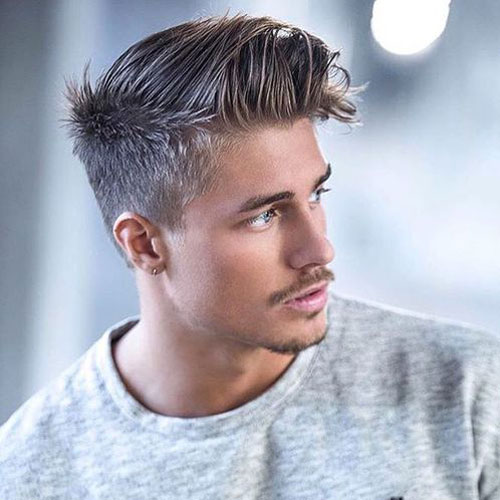 14. Short Sides with long Military-inspired Haircuts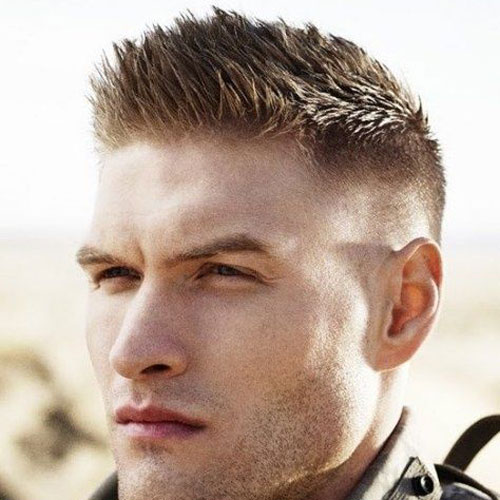 15. Short Sides with Spiked Up Long Top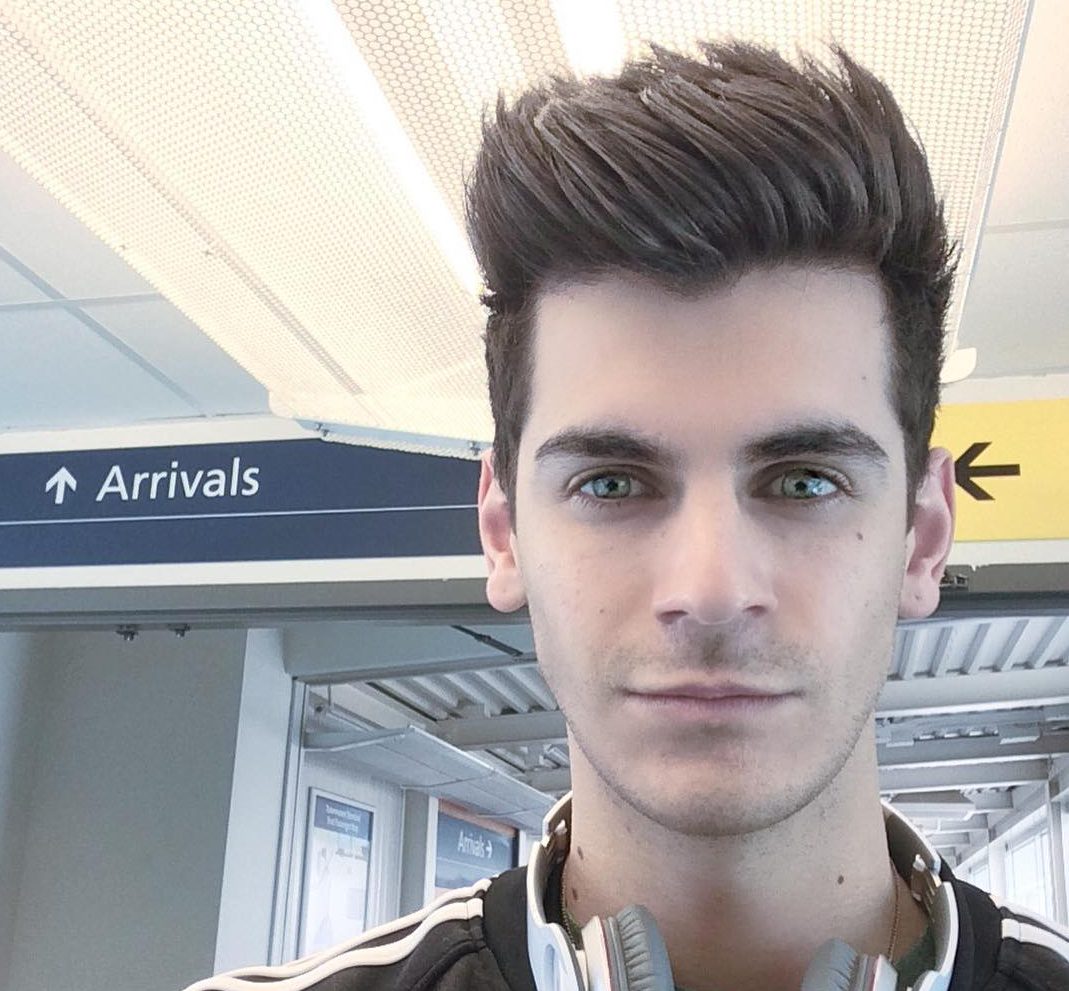 16. Professional Short Sides with Brushed Back Hair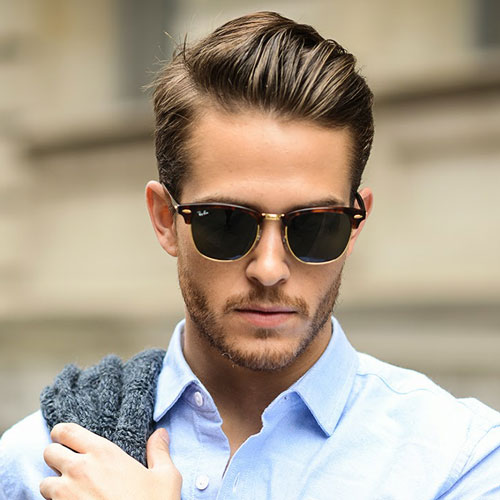 17. Shaved Sides with Top Buns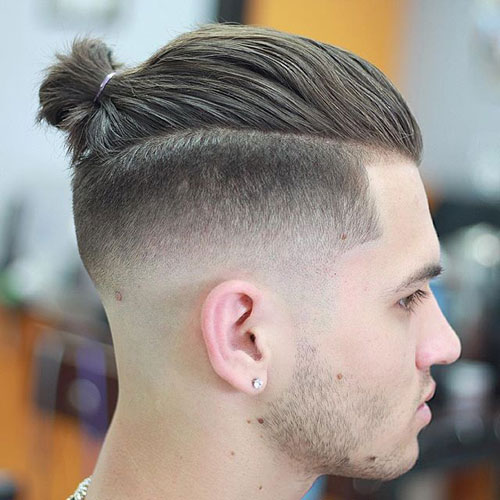 18. Messy Side Part with Long Top Hairstyles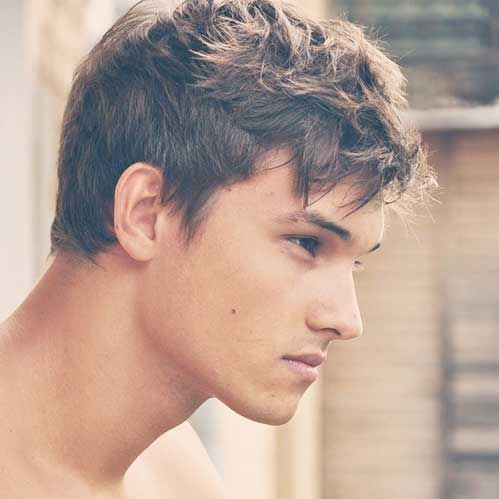 19. Short Sides + High Top Haircuts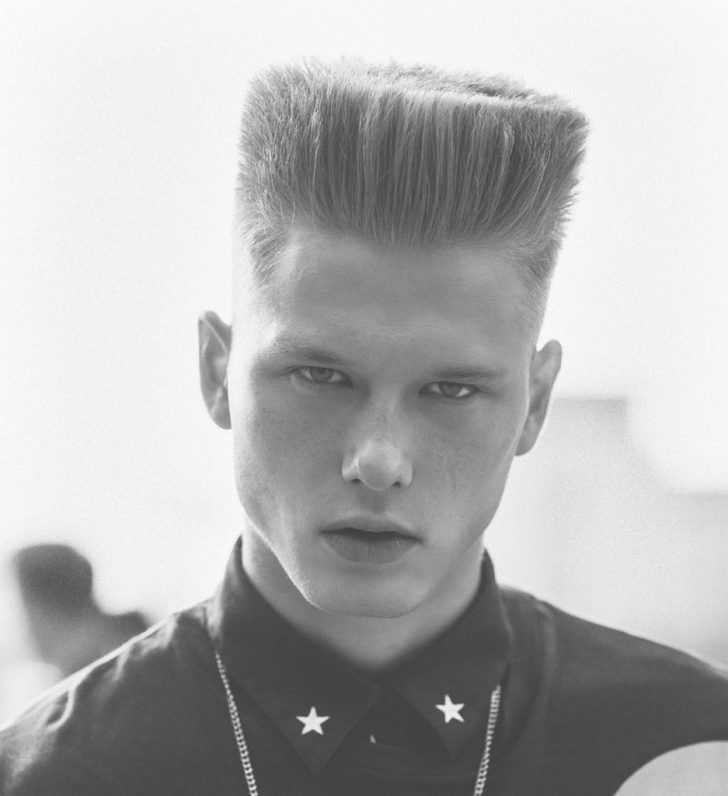 20. Textured Crop with Wavy Fringe
21. Mid Skin Fade with Thick Comb Over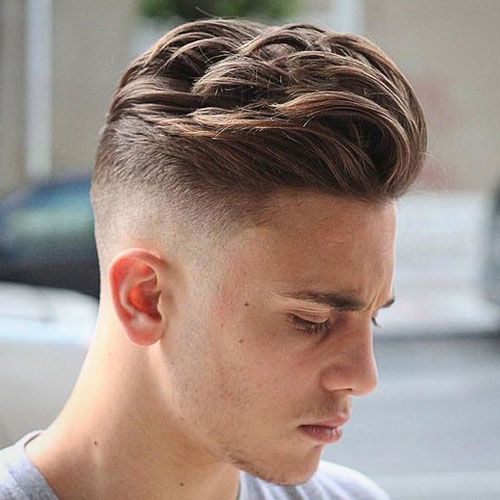 22. Disconnected Undercut with Slicked Back Hairstyle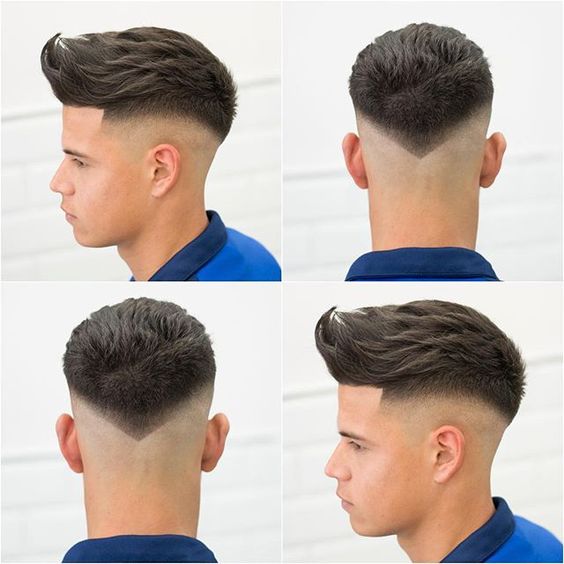 23. High Temp Fade with Pompadour Hairstyle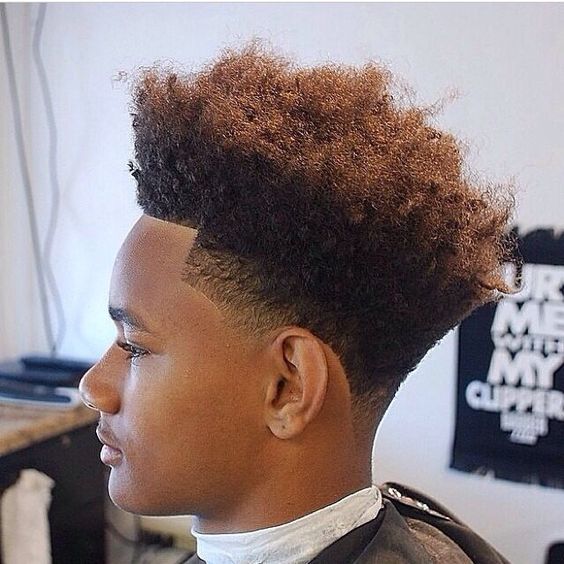 24. Low Taper Fade with Spiky Hair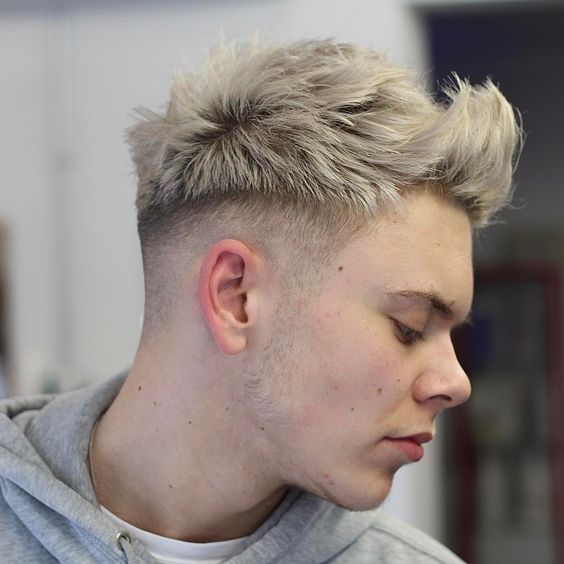 25. Disconnected Sides with thick on top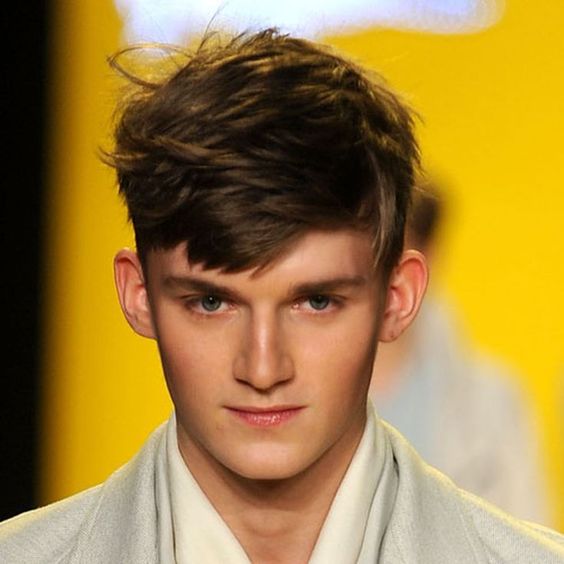 26. Short Sides + Long Textured Top with Beard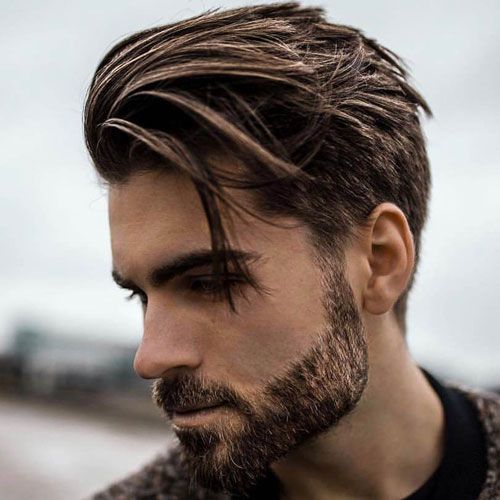 27. Short Sides + Long Top Curly Hair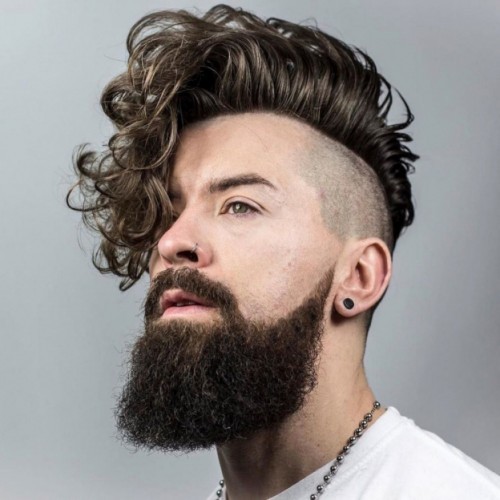 28. Spiky Short Sides Long Top + Design
29. Long Top + Short Shaved Sides + Beard
 
30. Messy Short Sides Long Top Haircut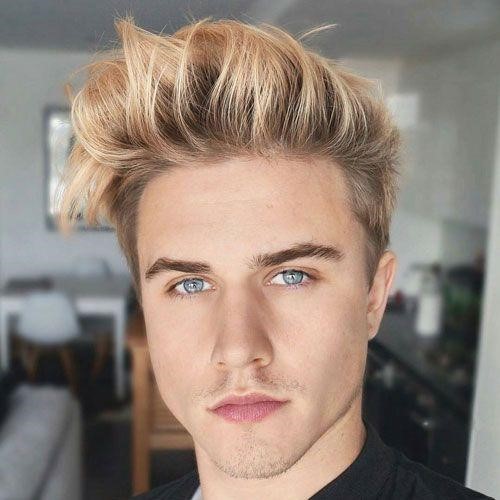 31. Temp Fade + Short Sides + Long Top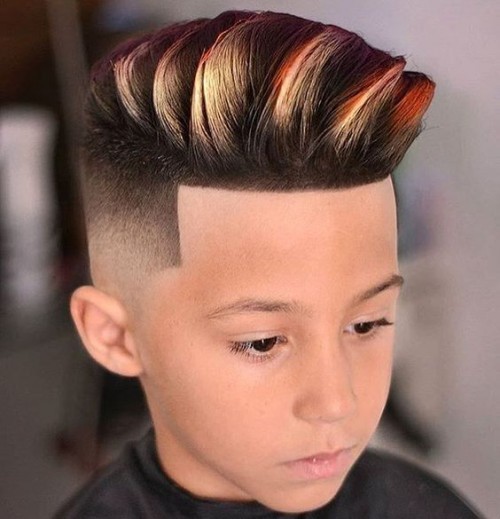 32. Short Sides Long Top with Blonde Hair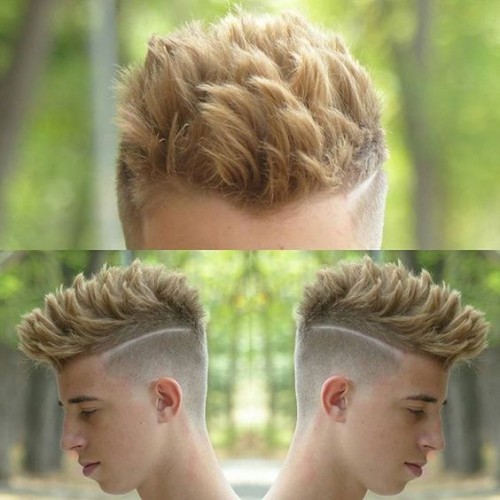 33.Cool Short on Sides Long on Top Haircut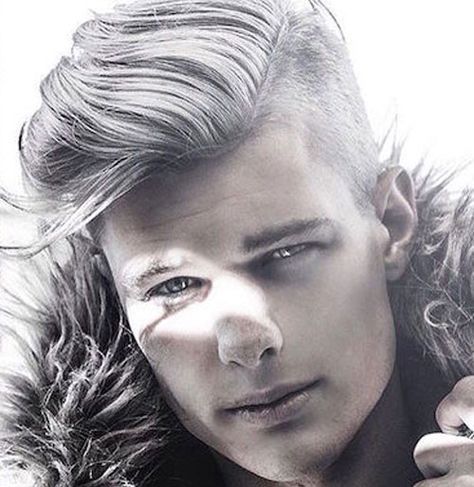 34.Messy Short Sides + Long Top Haircut with Beard
35. Loose Long Top and Tossed to One Side + Short Sides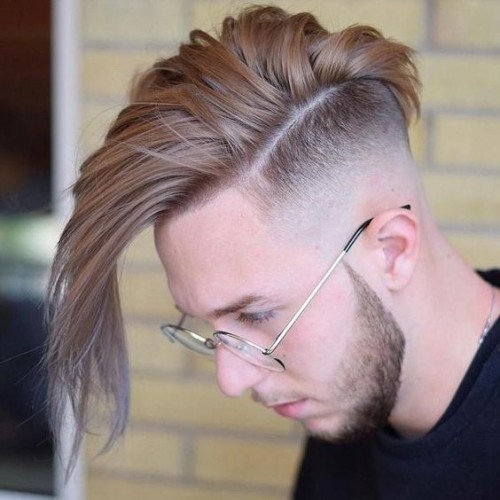 36.
Shaved Short Sides

+ Long Top + Beard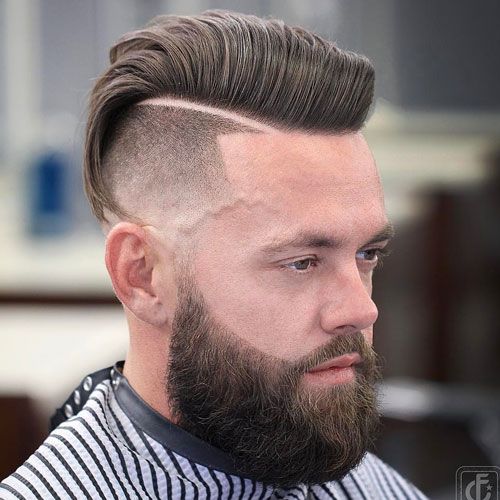 37. Flap top + Short sides + Design
38.
Short Sides

+ Long Top + Long Beard