Fuckboy haircuts have become a notable trend in recent years, captivating attention with their distinct style and association with a certain persona. While the term "fuckboy" itself carries negative connotations, the hairstyles associated with it have gained popularity among individuals seeking a trendy and edgy look.
What is a Fuckboy Haircut?
A "fuckboy haircut" describes a particular hairstyle commonly associated with a certain type of individual, known as a "fuckboy." The term "fuckboy" is generally used to refer to a man seen as self-centered and disrespectful towards women.
The fuckboy haircut typically features short or medium-length hair on the sides and back, with longer hair on the top. The top section is often styled in a specific way, such as slicked back, swept to the side, or styled into a quiff. This hairstyle became popularized in recent years and gained its association with the fuckboy persona through social media and popular culture.
21 Best Fuckboy Haircuts For Men

1. The Fade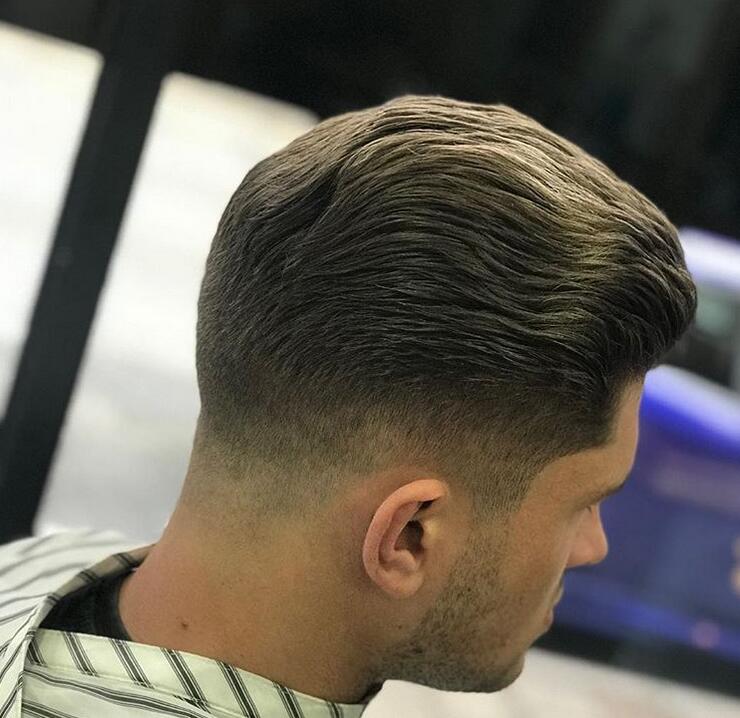 This has been the evergreen fuckboy haircut that we have been living with. It is loved by some but despised by others. If you are a man who would like to attract females' attention to your gorgeous eyes and remain stylish, then you should try this one out.
The thing is that a fuckboy hairstyle coupled with a modish and styled-up topside awards your look the trendy vibe that most people opt for. Better yet, it is also very easy to care for since all you need is just a tiny amount of product worked in your hair each morning.
2. The Man-bun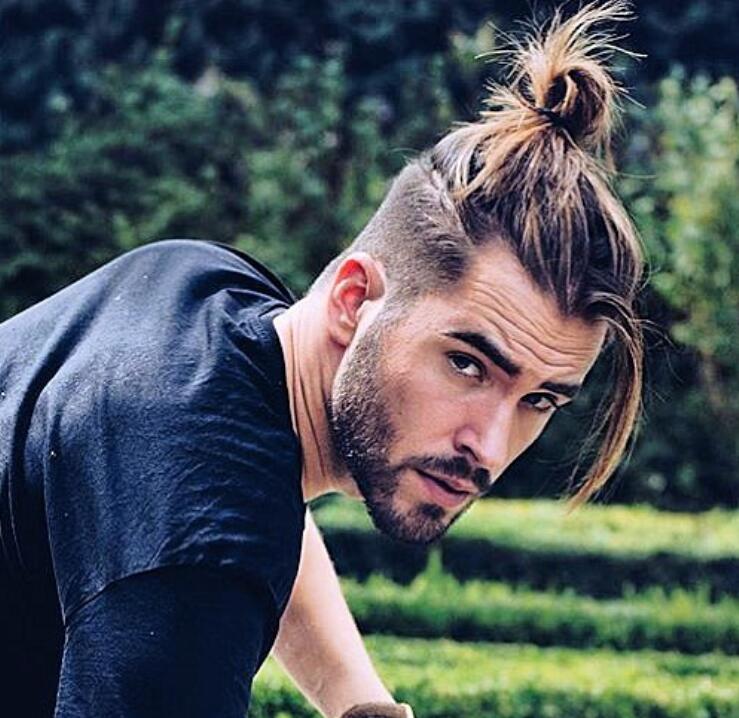 If most, if not all, ladies see you rocking a man bun today, I guarantee they'll run toward you. That said, maybe you're the kind that'll frown upon man-bun hairstyles, considering them rather a feminine look. And if you are, think twice.
With the right face accessories and attitudes, such as a luxuriant mustache or rough full beard, a man bun becomes the staple of fuckboy haircuts.
3. Faux Hawk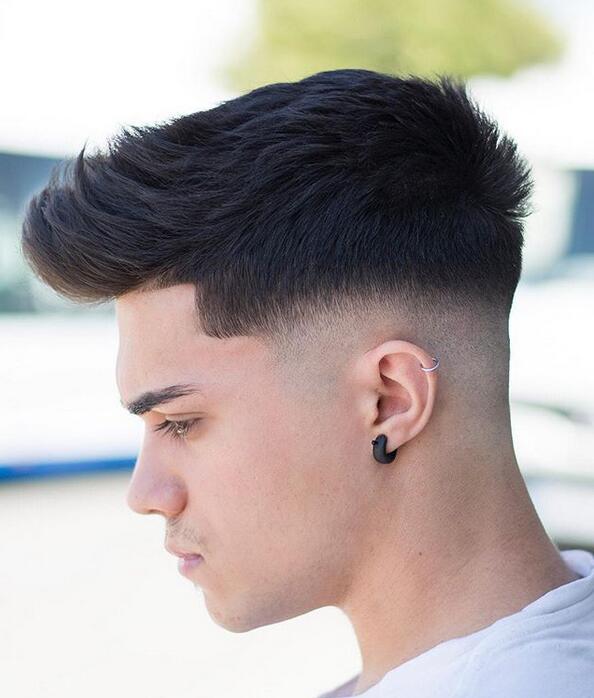 This Faux Hawk haircut is stylish and perfect for making a great first impression without taking it as far as the Mohawk haircut would. When you think about bold fuckboy haircuts, this Faux Hawk fade might become irresistible to try out.
Most importantly, you can easily play around with your hair's length and keep styling it until you find that edgy, personal look.
4. Quiff Fuckboy Haircuts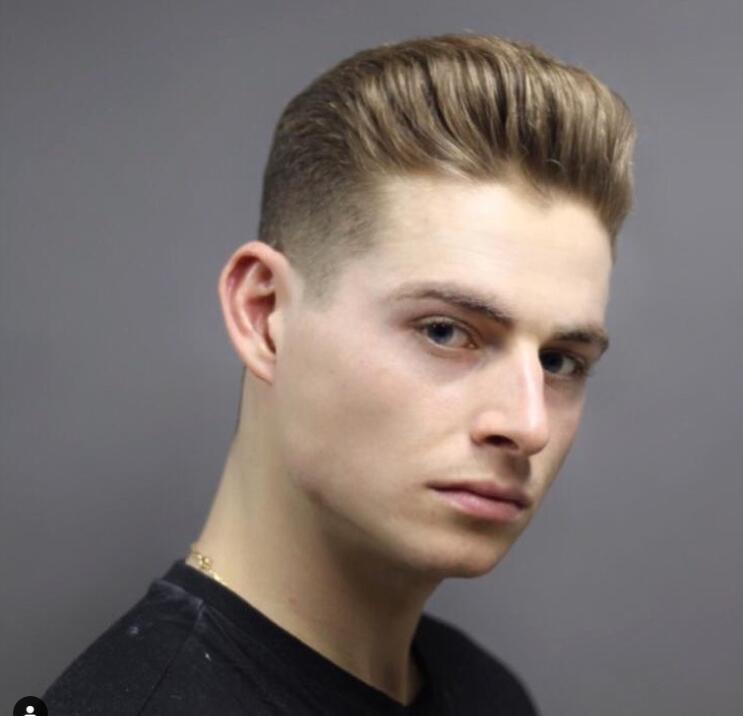 The Quiff qualifies as one of the most signature fuckboy haircuts. This modern textured quaff haircut is relaxed and casual, which allows it to give off chill vibes. Particularly famous among the younger generation, the Quiff does require regular maintenance which lends to the metrosexual stereotype.
That said, this Quiff is more than worth your time to style. A mere two or three inches of hair at the top is all you will need to craft this voluminous haircut. Unlike most other haircuts in this enumeration, with Quiff, you can either fade the sides or leave them all at the same length.
But note that the shorter the sides, the more dramatic the Quiff.
5. Modern Bowl Cut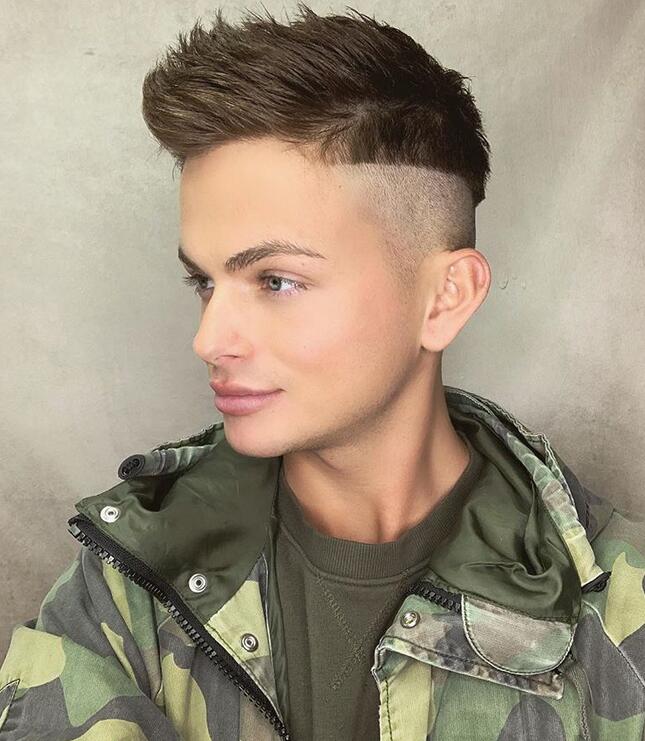 Most fuckboys I have encountered tend to shy away from this classic bowl cut because they think it gives off a mushroom appearance. That is true, but you do not need to worry anymore because barbers have a new way to transform it into an iconic fashion statement.
To award you one of the trendiest fuckboy hairstyles, your barber will need to leave a sufficient length of locks on top so you can have it brushed back while he (the barber) fades off the sides of the skin.
6. The Classic Pompadour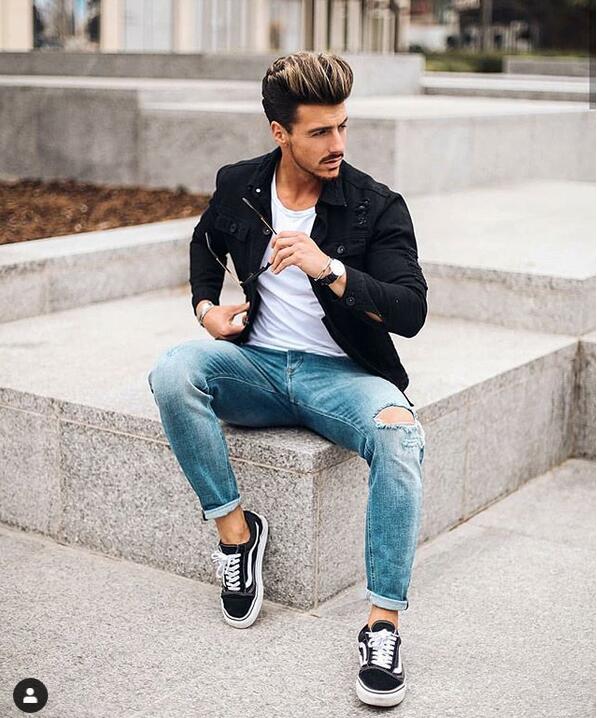 This haircut emerged as a stylish hairstyle in 2017 but has been a huge surge. The only problem with this hairstyle is that it tends to be high maintenance, and I am not a big fan of that factor.
However, when you get it right, the positive aspect is that it will look pretty sexy, and all the ladies will fall in love with it.
7. The close-cropped Style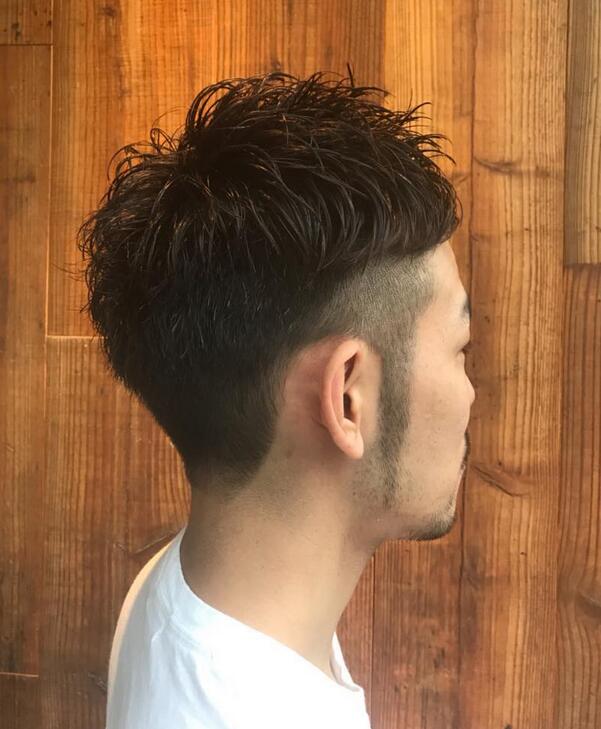 For those who would not like to spend lots of their time on hair (and I cannot say I blame you), a great look you can always consider is the close-cropped stubble haircut. This haircut is easy to maintain, and you can do it yourself.
8. Slick Back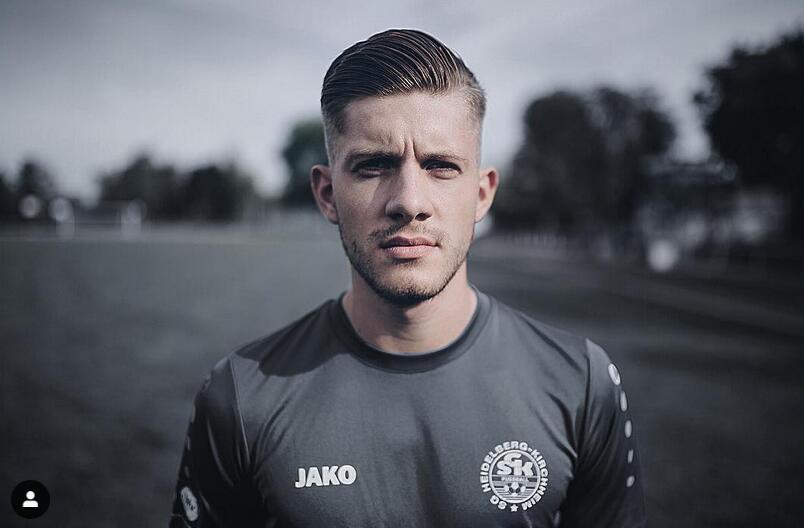 This slick back hairstyle is as straightforward as a suave for men with medium-sized hair locks. It is a more undone alternative to a pony or a man bun. The slick back also works with streetwear as it does with a tailored suit. You can leave the curls intact or break them up slightly for a more worn-in feel.
9. Dreadlocks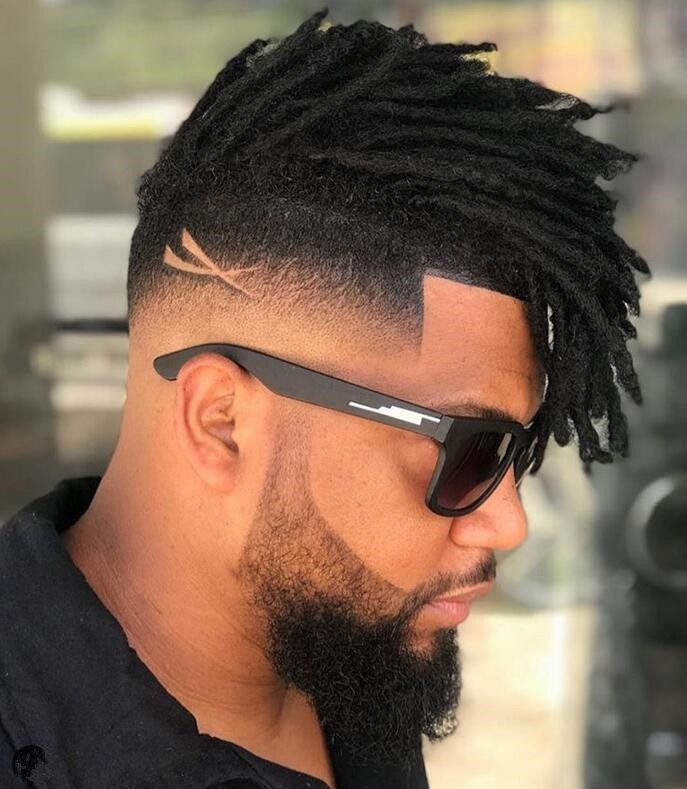 Having long hair locks awards you the ability to rock a wide array of impressive haircuts, including dreadlocks with the sides shaved clean. Even though the design is not for all gentlemen, it can be an excellent option for those of us who're prepared to try something that is a little out of the ordinary.
10. Long Undercut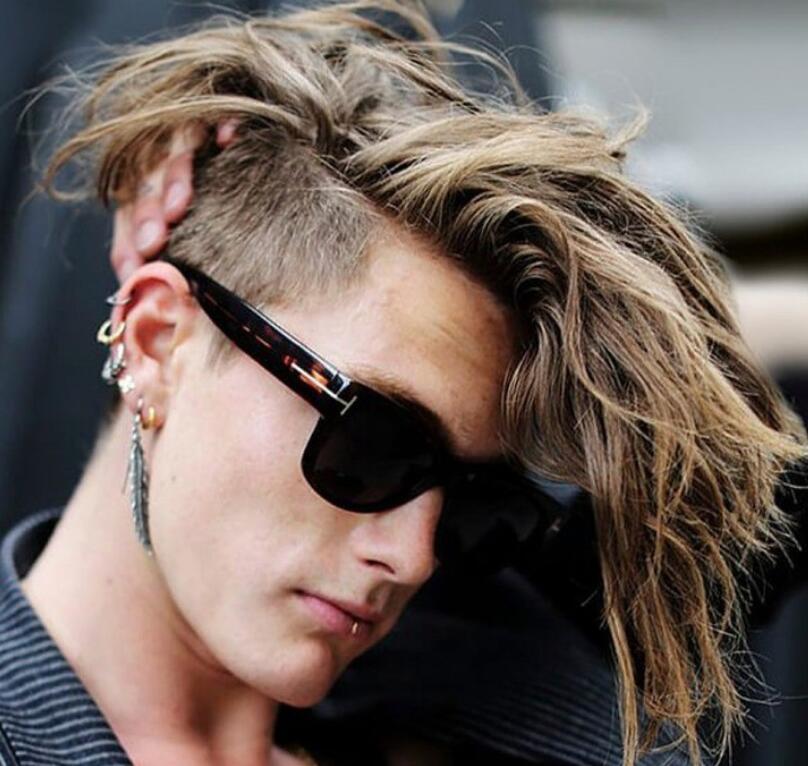 If you want to give your long locks some new life, you should consider adding this long undercut to your hairstyle. Shaving your hair's back and sides will instantaneously create an astounding contrast between the sections and long locks at the top of your head.
11. The Disconnected Undercut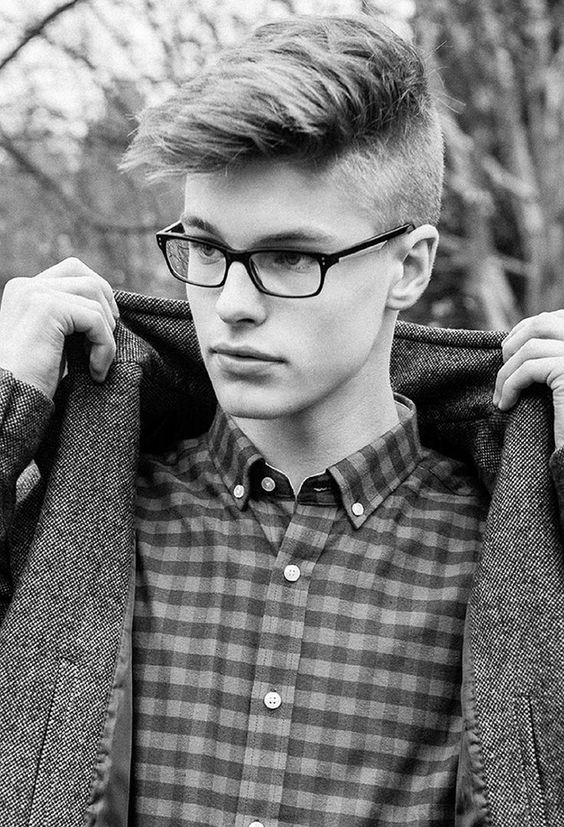 It may look like this undercut, and the faded haircut we reviewed earlier is the same hairstyle, but they aren't. However, be aware that you need thick, straight hair to spot this look.
12. Pompadour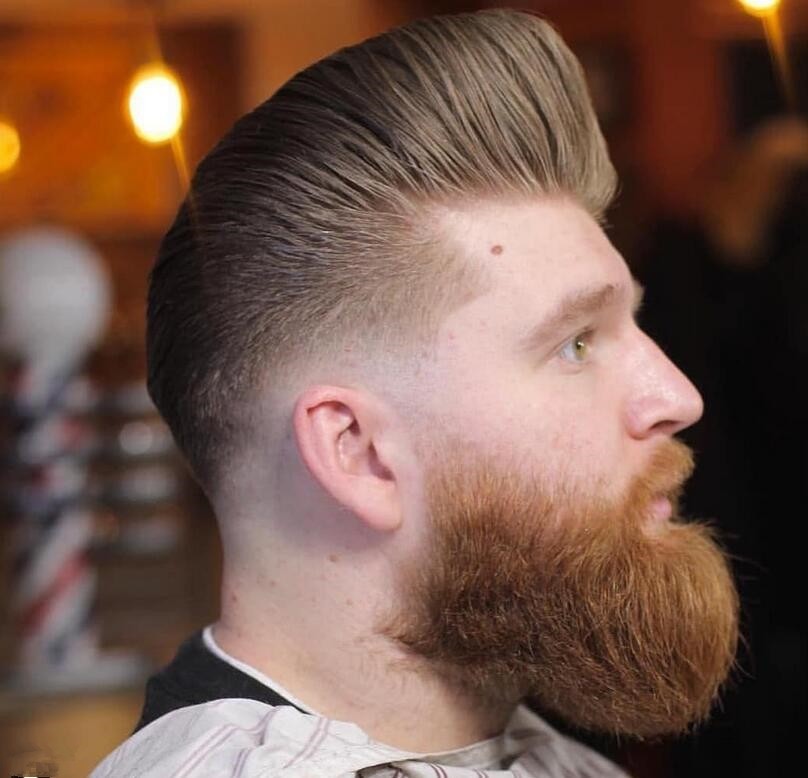 The pompadour haircut has been around for years, but this new type of haircut comes with a brand new twist. It also proves that pompadour is a versatile haircut that easily fits into all lifestyles you may lead.
Try out this new look, and I guarantee you'll love it.
13. Spiked Hair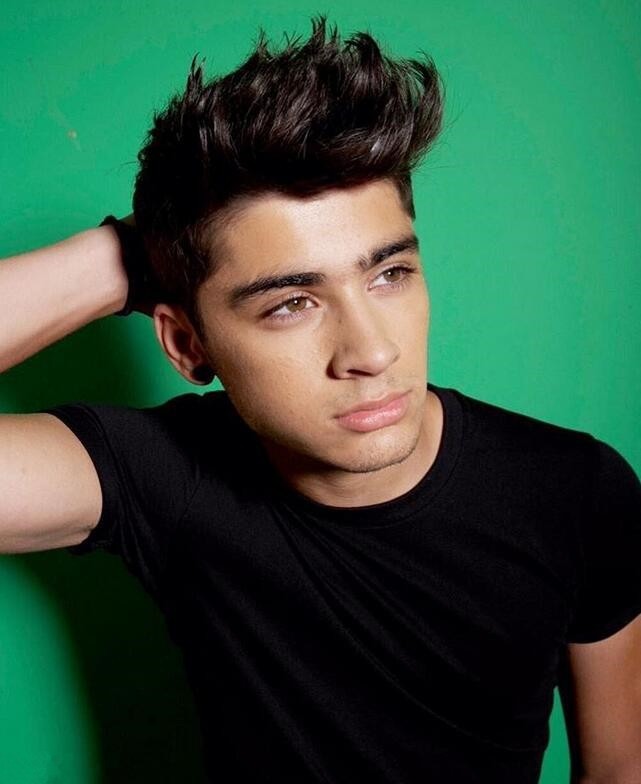 This talented, heartthrob musician knows how to sport a great fuckboy haircut. All of Zayn Malik's hairstyles easily fall under this category. The Spiked hair is where you have long, spiky hair locks on top but shorter, tapered sides that allow you to create an incredible amalgamation of a stylish and playful appearance.
Zayn usually prefers to sport the front side of their hair windswept, which further supplements the entire look with a lot of breeziness. Thanks to all the robustness and thickness of the thatch, textured spiky hairstyles are also perfect for Asian fuck boy looks.
14. Short Sides Long Top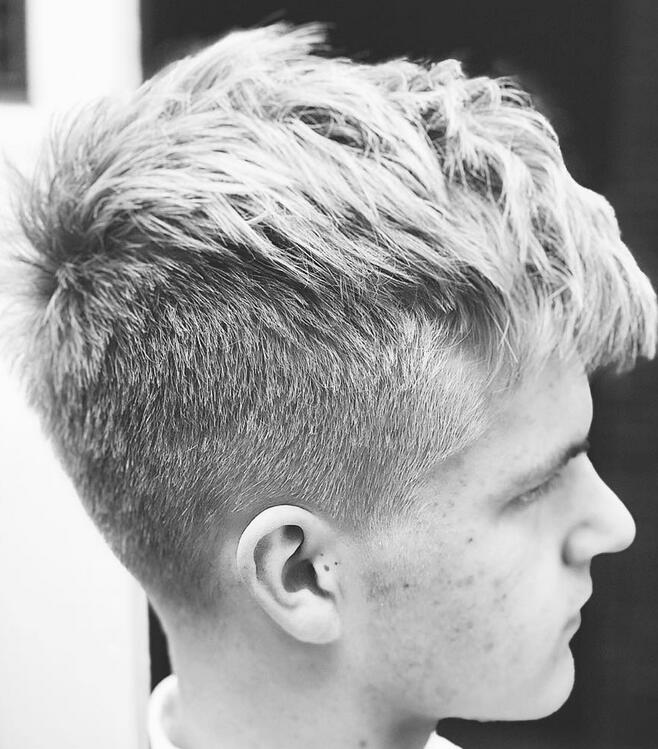 This short on sides long on tops hairstyle will be useful for any fuckboy. Besides making your face visually narrower and a bit longer, this haircut adds to your overall height.
If you want an utterly masculine look, try taking all the hair away from your face by pushing it to the back. This is also fantastic for showcasing your sharp and masculine facial features.
15. The Buzz Cut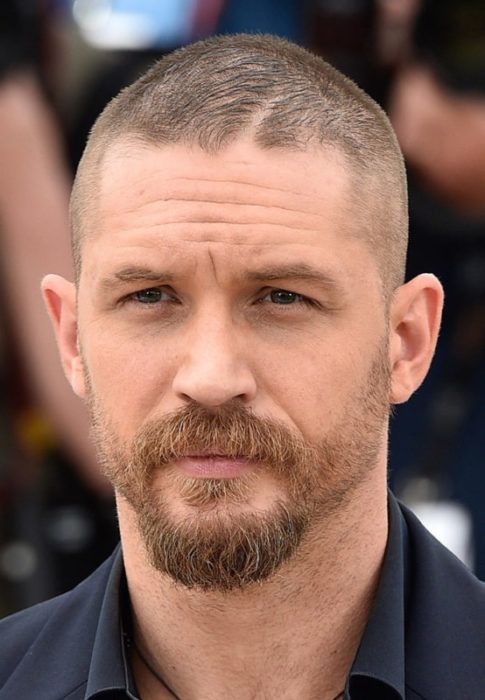 Tom Hardy's haircuts have garnered much inquiry and scrutiny, just like the celebrity himself. This talented ruffian fuckboy is well renowned for his achievements in the movie industry and the uncountable "feasts" he has had on the romantic battlefield.
Perhaps this explains the inclination of his fuckboy haircut into this military side. This classic buzz cut with a bear is Tom Hardy's state-of-the-art take on a gold standard of army haircuts.
16. The Side Swept Long Bang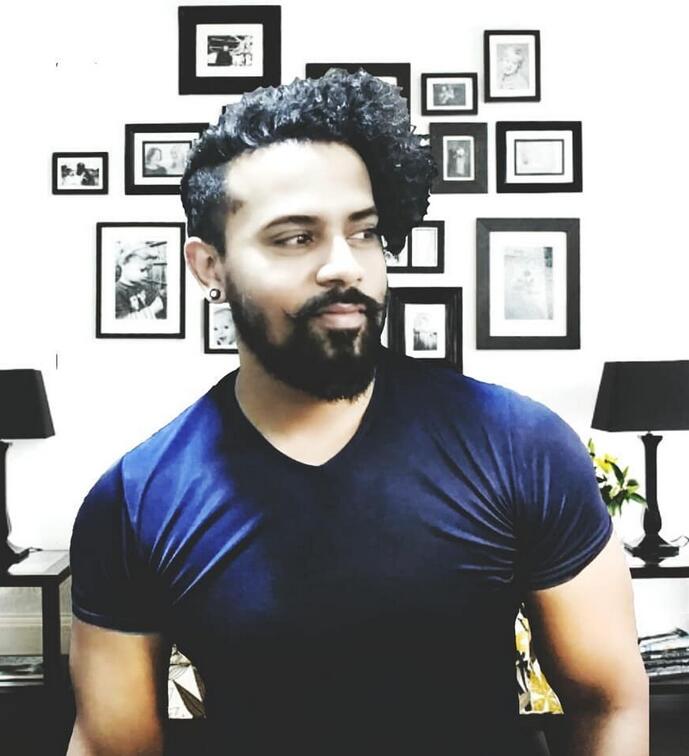 As most, if not all fuckboys prefer to stand out for a crowd, the side-swept long bang is easily the perfect option. If, like me, you also love tweaking stuff until they meet your standards and preferences, rest assured you can easily and quickly customize the side-swept long bang to demonstrate and meet your outstanding taste and individual style.
17. The Don Draper Style
Still going strong after years (because it's as stylish as classic), this haircut is the best for the fuckboy, business cats who tend to suit up regularly, whether when going out for a drink or to work. It is also an extremely low-maintenance haircut that can look good on heads of all sizes and shapes.
18. Crew Cut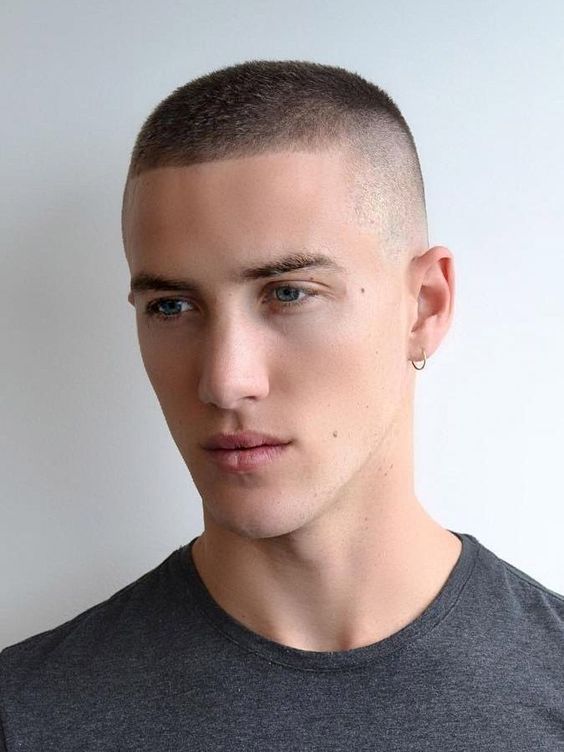 Here is another fuckboy hairstyle for those who would also like to boast a military style. A crew-cut hairstyle is designed for self-confident and daring gents who love to show off their edgy facial gorgeousness while demonstrating that they have nothing to hide behind their hair.
19. Comb Over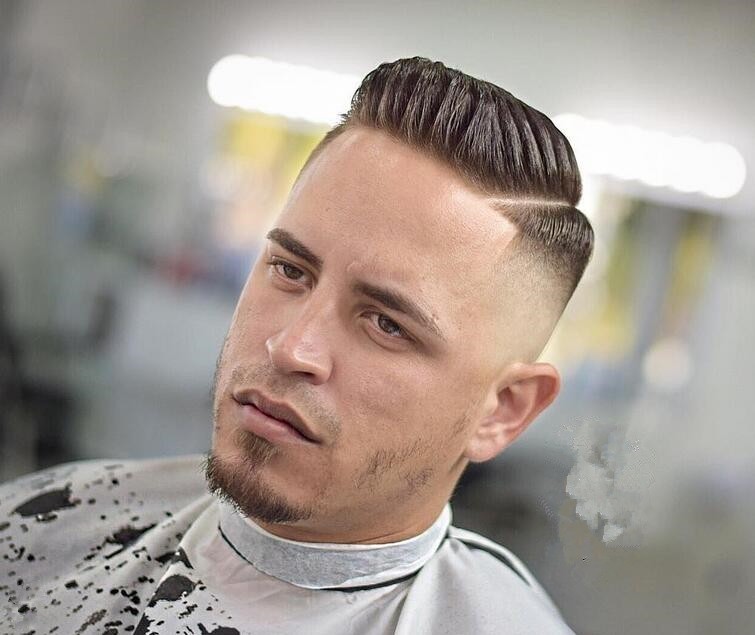 The comb-over hairstyle is easily one of the most timeless and evergreen men's haircuts. With so many different ways to style comb-over haircuts, all men should authentically take this iconic look into account.
Even though the comb-over haircut was once upon a time associated with balding gentlemen trying to cover their thinning hair, the undercut comb or comb-over fade has positively transformed that perception.
You can also style the comb-over hairstyle in multiple ways. One is a thick, well-defined part with all the hair swept over to one side for a structured, orderly look. The other design makes hair gets brushed over naturally for a looser styling.
Ultimately, the comb-over haircut will give you a huge amount of flexibility and allow you to create a wide array of awe-inspiring designs.
20. Short Curls
Who said that a fuckboy hairstyle could not look romantic and sweet? Sure it can! And whoever said that has never seen this Short Curls hairstyle. Curly hair gentlemen have broken as many innocent hearts as other hair-textured men.
Something is intriguing and heart-racing about those hotwired hair locks hanging over one's forehead. To ensure that you look like a fuckboy and not a regular guy sporting a f**cked-up hairstyle, do not go with too much length on top when having the sides undercut.
21. Flat Top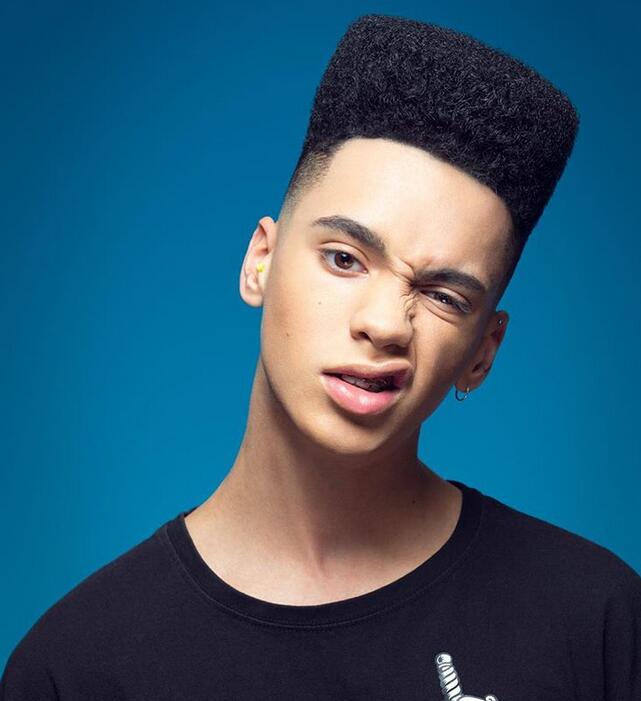 Although this flat-top hairstyle has many variations, it is not for everyone. So that you can pull off such a lanky look, your hair locks need to be sufficiently dense so they can get cut flat.
Besides, this fuckboy hairstyle boasts a touch of hip-hop and military style, impacting the overall impression you will give. The flat top is one of those fuckboy haircuts that are a trend you may have to be truly aware of if you would like to look stylish and trend daily.