Have you ever wondered how Brad Pitt was able to get his hair so smooth for Fury? Or are you wondering how Zayn Malik is able to look smoother than the moves you saw him putting on Gigi Hadid in the song Pillow Talk? I'll show you how today. And Oh! There is also a phrase for it. It is called a mid face haircut.
The mid fade haircut for men has quickly grown to become one of the world's most beloved haircuts because it needs medium to low maintenance, looks extremely cool, and works on all hair types. What started as a short, unusual haircut transformed into a very versatile hairstyling choice.
In today's post, I bring to you more than 20 mid fade haircut ideas that will easily flatter your fashion style and overall looks. But before we get to the enumeration, let us start by looking at what a mid fade haircut is.
What is a Mid Fade Haircut?
A mid face haircut is a hairstyle that lies somewhere between short and long. The hairstyle is called a mid fade haircut because the barber tapers on the sides and back of your hair so they can blend with your skin. Worry not, we will cover multiple types of mid fade haircuts so you can understand just what I mean by all this.
The mid fade haircut was first designed for black men, but over the years, people realized that it also looked just as amazing on the white skin tone. So:
How Do You Get a Mid Fade Haircut?
If you are the kind that loves to try out things on their own, you can try awarding yourself a mid fade haircut. It is complicated, and a single bad move could leave you with an awful, irreversible hairstyle, but that does not mean you cannot pull it off.
For DIY lovers, use the scissor over fingers technique and start with a center section. Repeat the movement on both sides of the center section. Consequently, texture the top side of your haircut to create whatever design or haircut you want.
The second option is to visit a professional barber to get the cut. It goes without saying that this is the most recommended alternative as it leaves little, to no room for mistakes. A barber could also have additional ideas that can supplement your look according to your head shape and size.
Without further delay, below is an enumeration of the best mid fade haircuts for men.
68 Gorgeous Mid Fade Haircuts For Men
1. Classic Taper Fade Haircut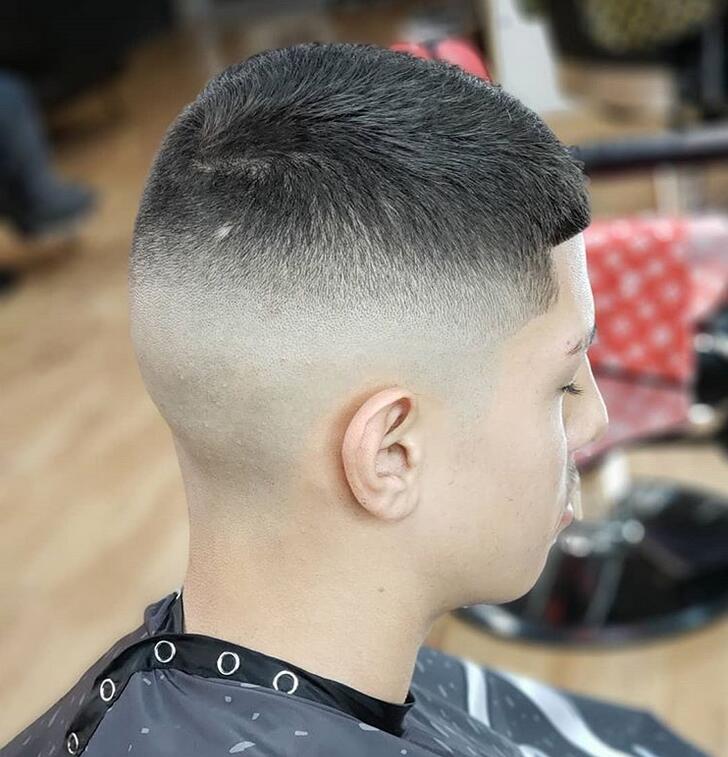 Classic, clean, and adaptable, the taper fade hairstyle is characterized as a crowd pleaser. It is sharp, even though not severely so, which means it will look and work as well on your office desk when you are off duty. The taper fade goes from nothing – to – a blended length.
The taper will start from the nape of the neck then extend to the parietal point, progressively getting darker as you take it higher. The parietal point is the top side of your head that is also defined as the widest region of your head before the head starts to curve away.
The cut is an amazing look for anyone that needs a smarter hairstyle and would like it to look a bit more natural.
2. Low Fade Haircut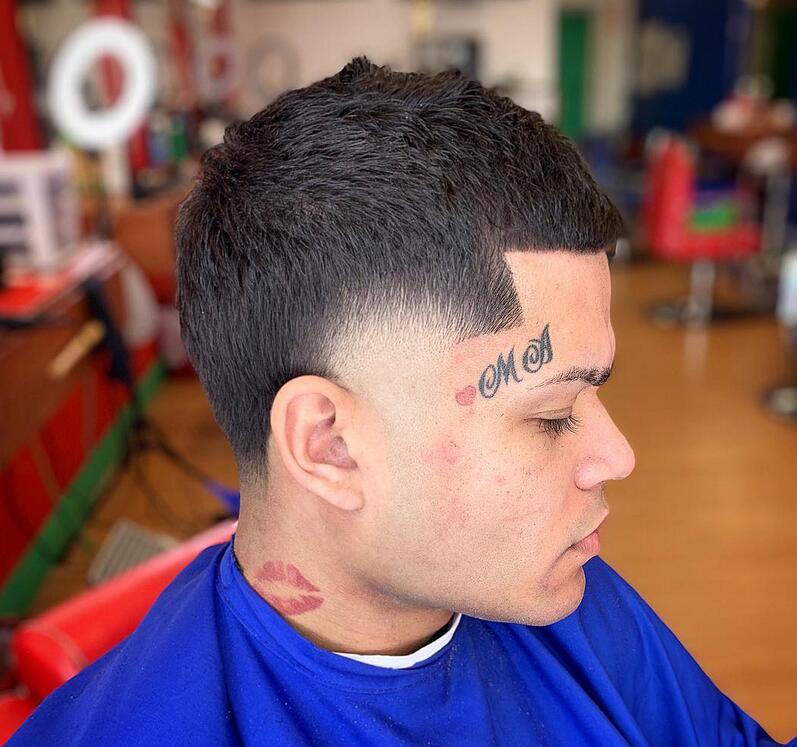 A bit less subtle compared to the taper fade, the low fade places a little bit of more skin on the show, giving one a finish that is clearly defined but is still nothing close to a skinhead. The Low Fade will start very low, with skin showing at the very bottom of your head. It then starts blending up from that point upwards. It also follows the natural curvature of your head.
The low fade is one of the best ways to showcase your hair with more surface or attain a curvy look on top, such that the hair locks are often left a bit longer on the top side for styling.
3. Combo Over Mid Fade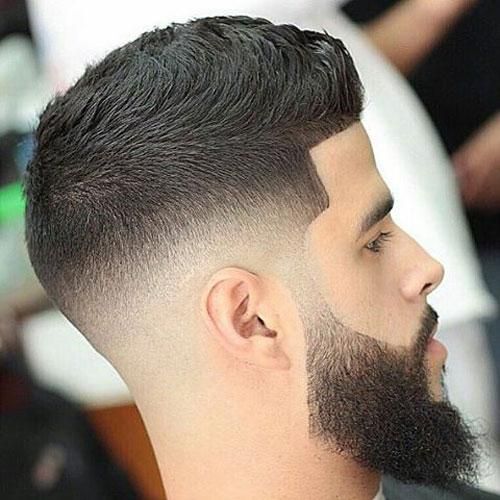 This comb over hairstyle exhibits a dramatic undercut and a larger than life mid face hairstyle. The vintage style of the comb over is further softened by a modern touch of the mid fade and the undercut style.
4. Dapper Mid Fade Hairstyle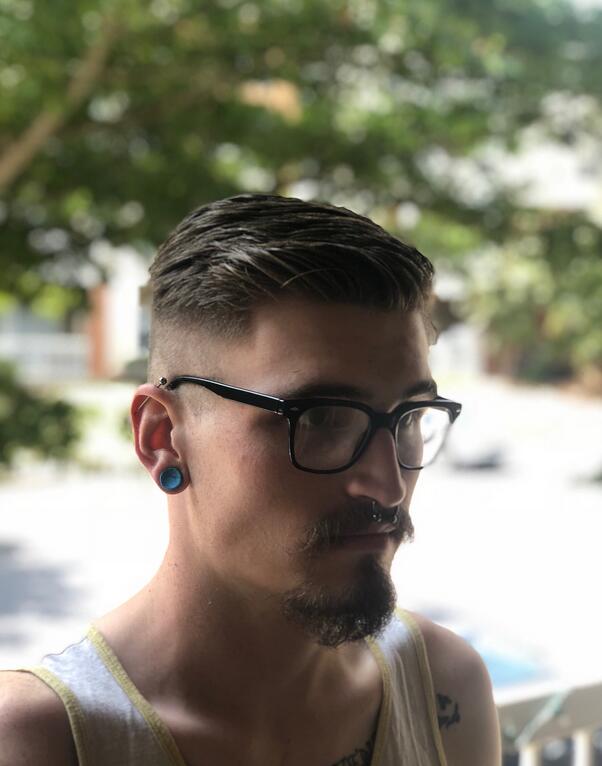 This is the sort of hairstyle that will never go out of style. The styled top, perfectly trimmed, the layers and the teased ends of the mid fade hairstyle can make any man with any type of hair stand out in the crowd.
5. Gorgeous Mid Fade Cut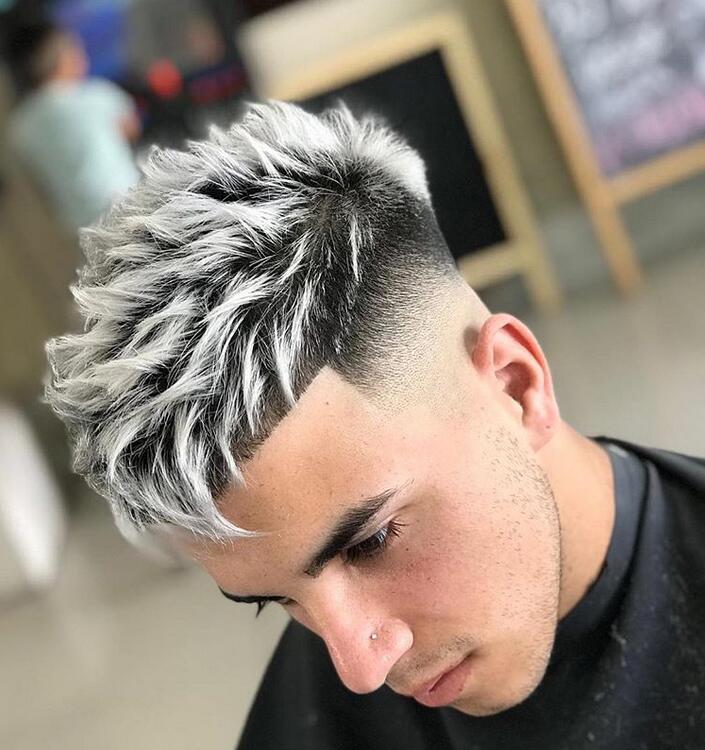 The Mid Fade cut and the teased ends add volume to thin, fine hair. It is the perfect hairstyle choice for men who would like to get more hair volume but would also like to keep things on the elegant side.
6. Cute Mid Face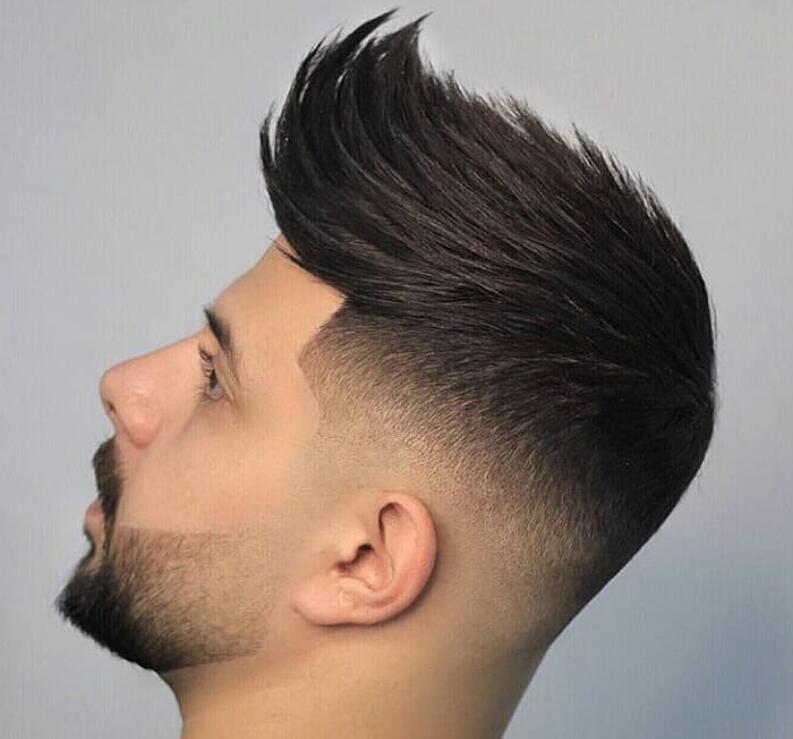 This cute gentleman next door's look sure deserves a chance in this enumeration. The style is a super easy cut to try out and the mid fade adds to the touch. In addition to that, the quiff in the front side looks like the icing on top of a very tasty cake already.
7. Subtle Waves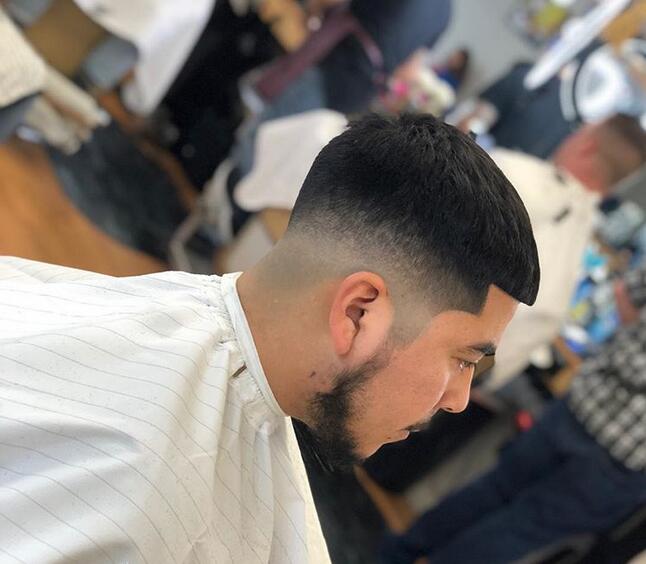 A well-trimmed beard deserves to get supplemented by a perfect haircut. The subtle waves will add texture to the already iconic look that boasts the beginning of a small pompadour on the front side. That is how you could start growing it out.
8. Long Curls and Mid face sides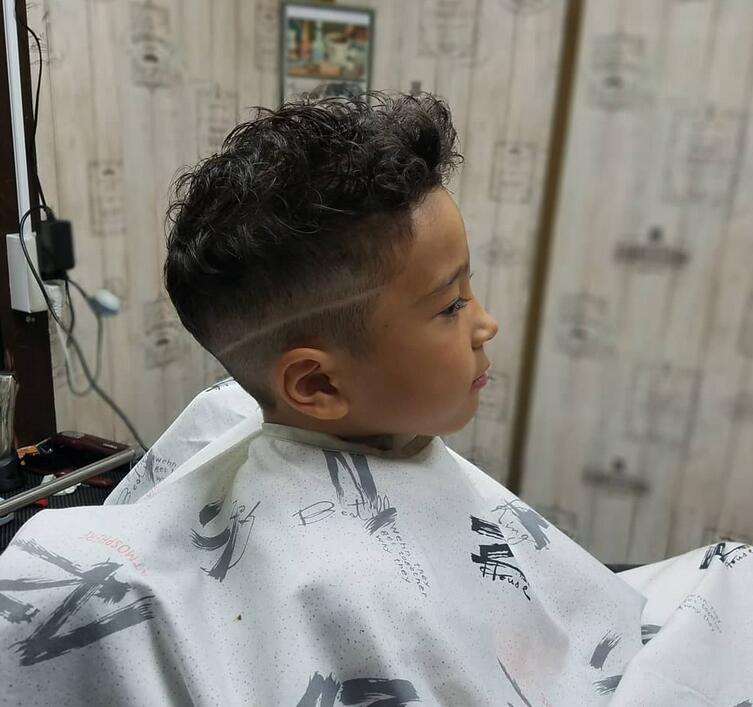 Long curls also deserve the spotlight. Why don't you highlight them with a mid fade sides haircut? This state of the art hairstyle is one of the most preferred cut by men who already have long, curly hair.
9. Messy, Spiky Hair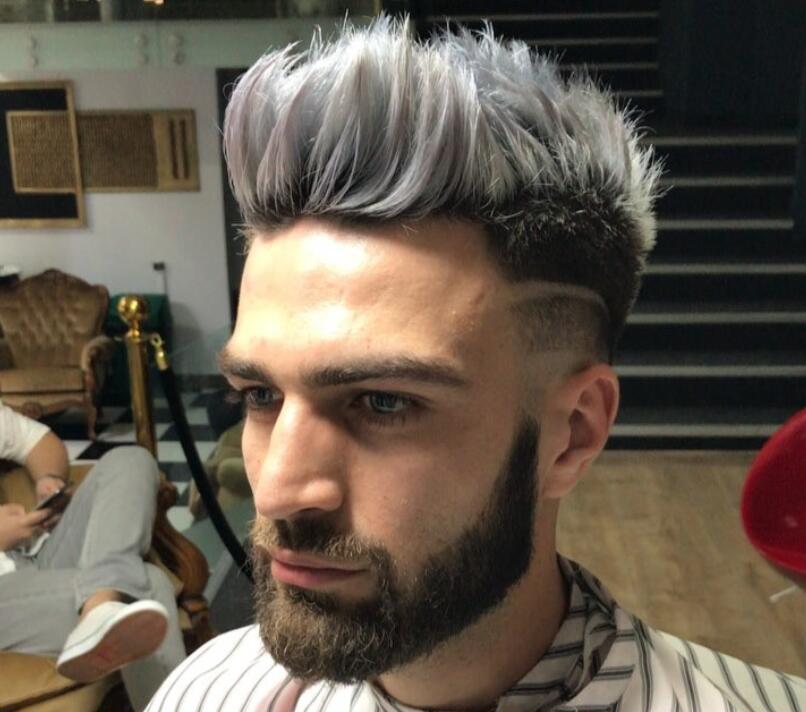 Go for a spiky, messy hairstyle and a trending mid fade if you love edgier looks that go well with lots of different outfits. Furthermore, even though messy, spiky hairstyles were all the range back in the 1990s and 2000s. But they have received a massive upgrade since then.
10. Retro hairstyle with Mid Fade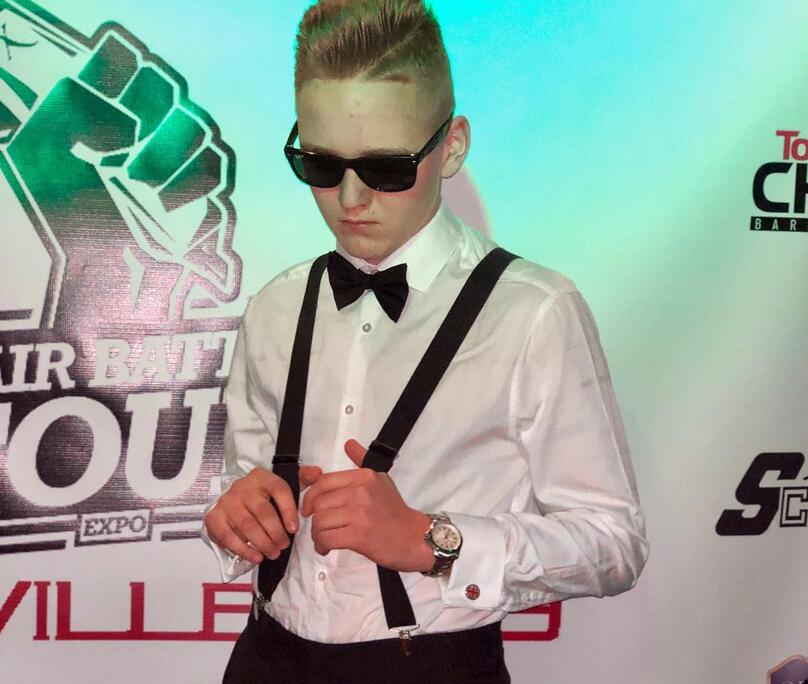 A retro hairstyle with a Mid Fade can be highlighted with a more state of the art haircut. A mid fade haircut can draw attention to a sleek, retro haircut, particularly if you also like to wear some startling classic glasses.
11. Fancy Mid Fade Hairstyle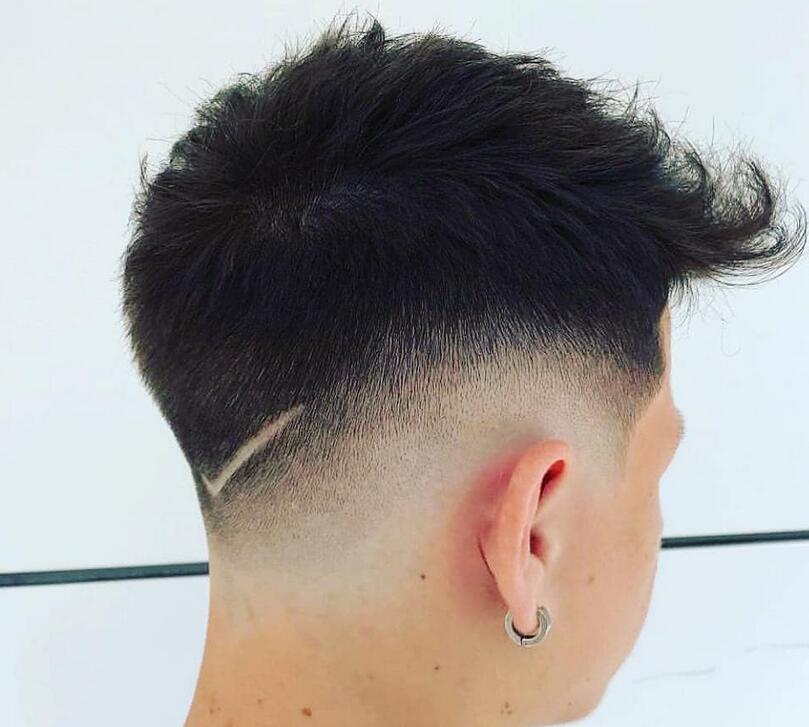 A trimmed mid fade and a spiked up back medium top hairstyle can easily go with any ornamental fashion style.
12. Mid Fade with Hard Side Part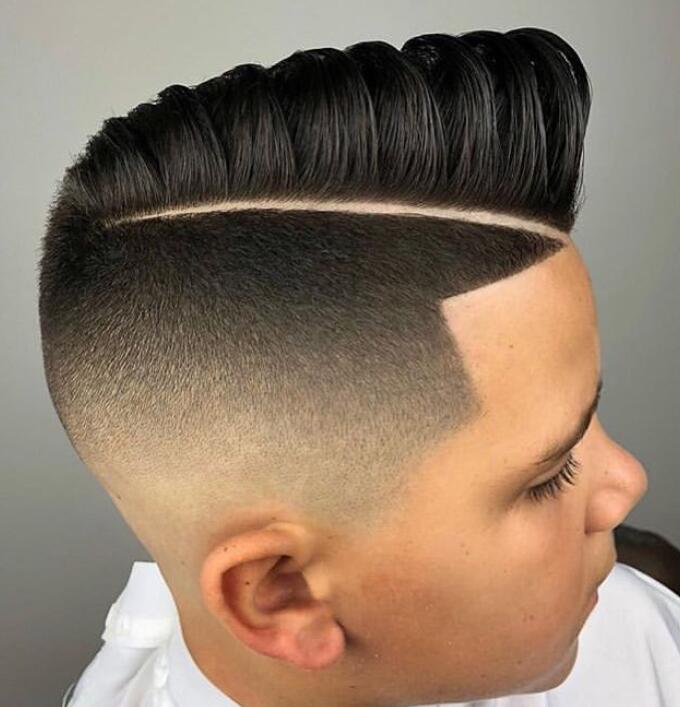 This hairstyle is a simple mid fade hairstyle whereby your barber parts the hair to one side while the back and sides are kept trimmed a little bit close to the skin.
13. Mid Fade brushed backed hair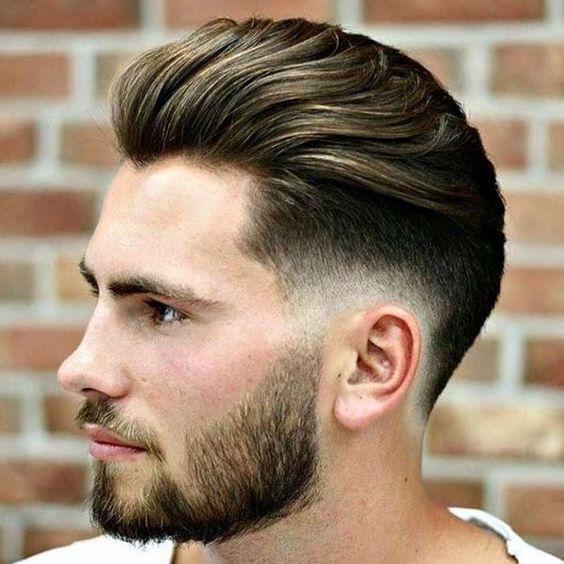 Here is another mid fade hairstyle for men who have medium hair length and long beards. To attain this look, brush back all your hair to the back side and keep the back and sides nicely trimmed. You can pair the look with a beard as it adds spice to the look.
14. Mid Fade on short hair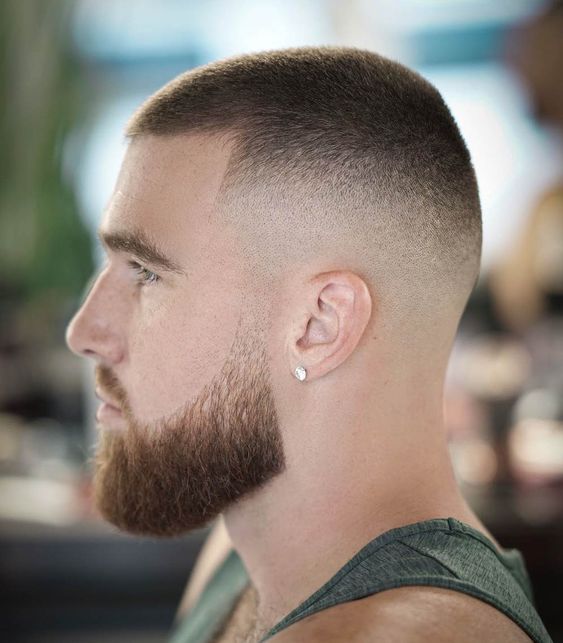 Short hair locks can also pull out this style very well since the mid face hairstyle was originally kept with a crew cut. With that in mind, just maintain very short hair locks all over with a faded back and sides.
15. Mid Fade with Quiffs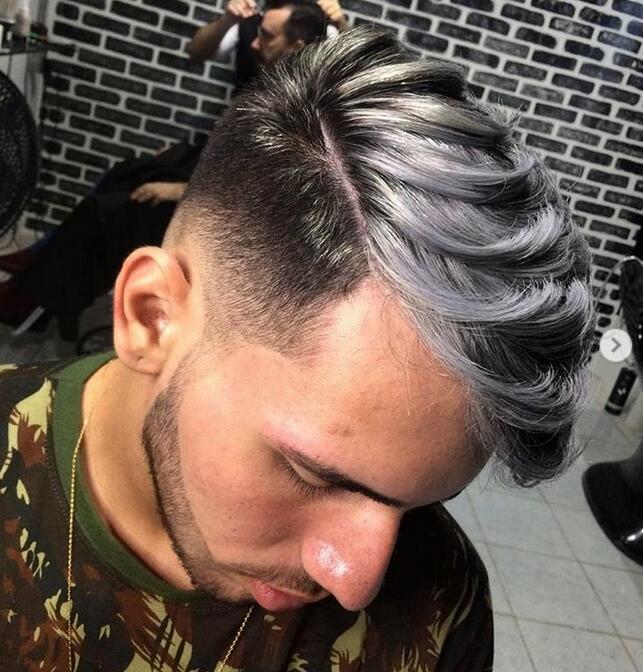 Now that a mid fade hairstyle can be easily coupled with a whole lot of other haircuts, who don't we try it out with the quiffs? This is a very fresh hairstyle for all young men in town. You can simply brush up your hair to form quiffs then keep your back and sides faded.
16. Disheveled look with a Mid fade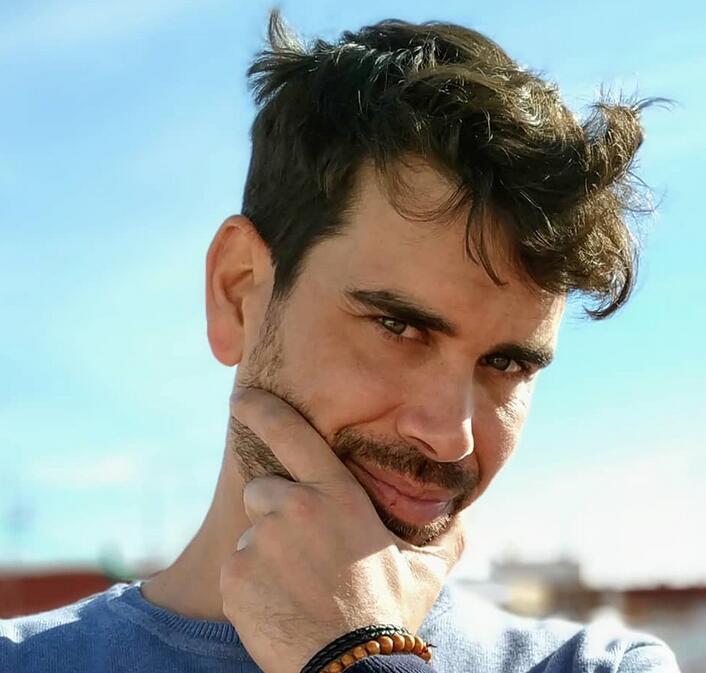 Even a disheveled look will look awesome with the mid fade haircut. The other great thing about this haircut is that it needs extremely low maintenance for the back and for the sides. The on the top and front side doesn't need maintenance and you can let it fall in any direction.
17. A Mid Fade with a large Pompadour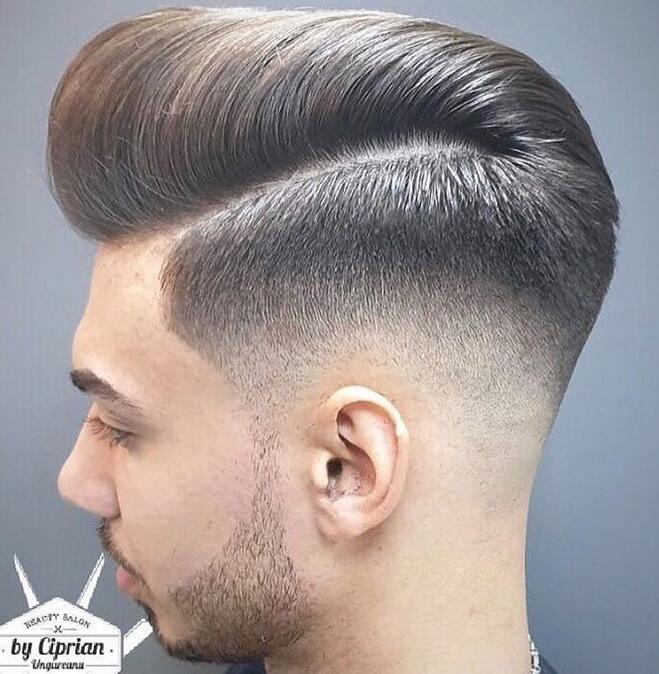 If you're crazy about the pompadour, then I urge you to try out this mid fade pompadour. This hairstyle is particularly great for a guy who has a large forehead. You only need to create a large pompadour and ensure the back and sides remain nicely faded.
18. Long Bangs + Mid Fade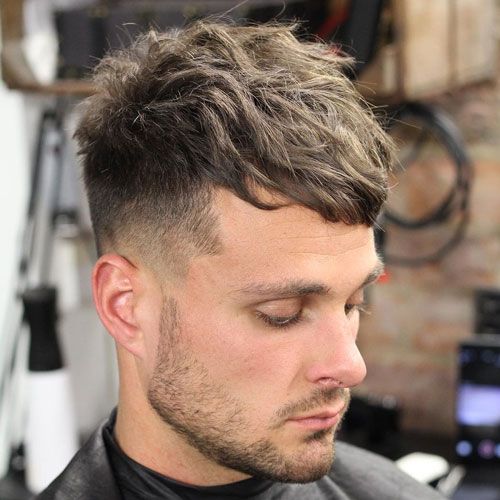 Sweep your largest bangs to the front side and keep the back and sides fade close to the skin. You will get a cleaner and rocking hairstyle.
19. Mid Fade hairstyle with Hair Swept to the Side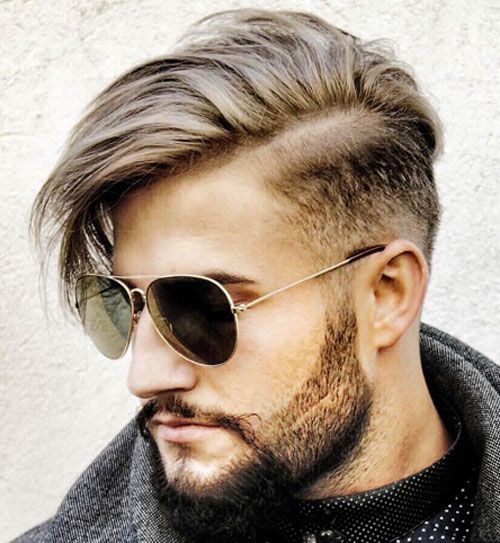 Another way is to sweep your long hair locks to one side and then execute a mid fade hairstyle with a trimmed back and sides. You might also keep a light beard in order to get a bolder look.
20. Medium Sized Pompadour with Mid Fade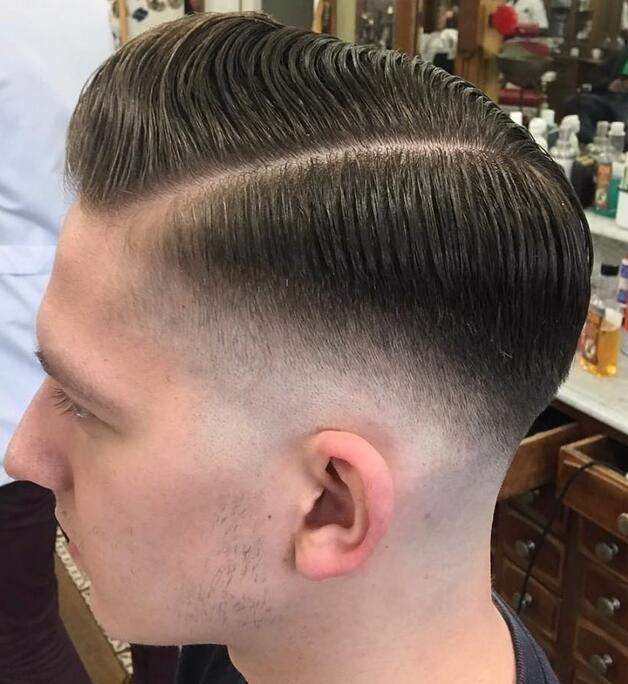 You have so many variations of hairstyles you can try out with the mid fade and pompadour look.  With this look, make a medium pompadour and side part with the hair locks but ensure the back and sides remain nicely trimmed as with every other mid fade.
21. Textured long hair With Mid Fade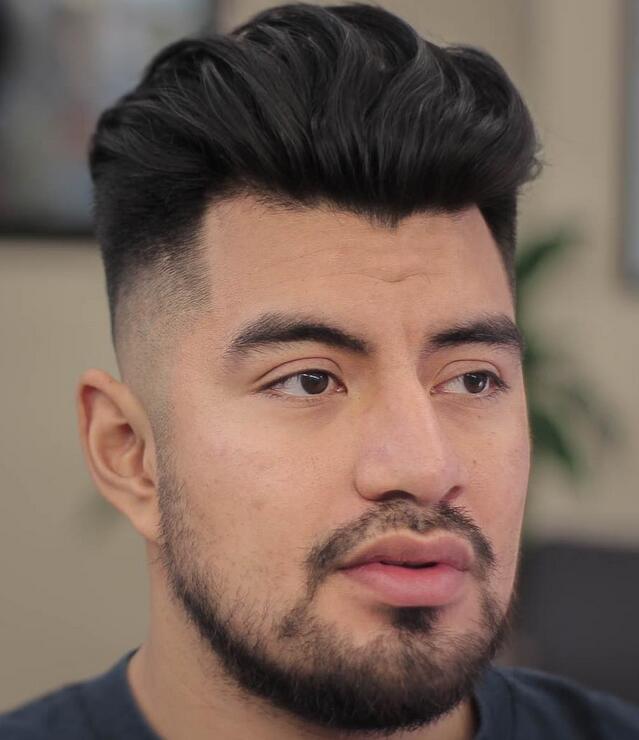 If you have long and textured hair, then you can try out this mid fade hairstyle. Note that you will need to utilize a substantial amount of pomade to gel your hair locks back from the front side. Also, keep the back and sides faded.
22. Mid Fade with dreads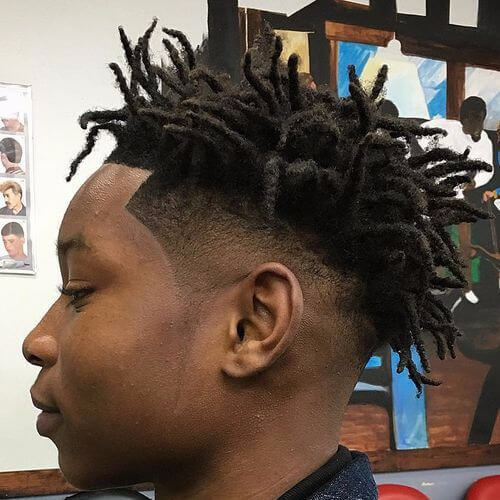 This enumeration would be incomplete without a Mid Fade hairstyle with dreadlocks. Guys with afros can also pull out this mid fade hairstyle look. To sport the look, let your dreadlocks fall from the top side to the sides. Only trim the back and the sides for a faded look.
23. High Top Fade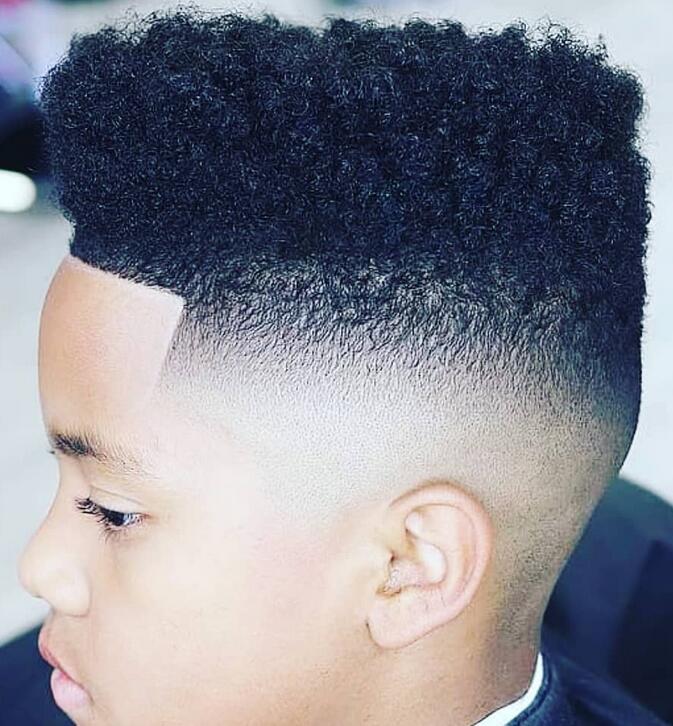 Also regularly referred to as a Cameo Cut, the High Top Fade is a fade and flat top trim combo that harks back to an era of B-boys, boomboxes, and basketball shoes. This hairstyle was popularized by the early/funk hip hop group that had the same name.
24. Pompadour Mid Fade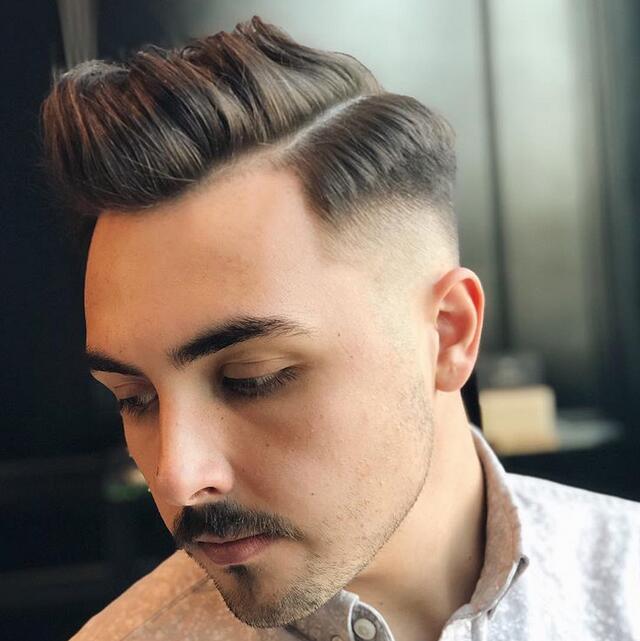 More noticeable compared to the low fade, but not as scalp exposing, the pompadour is expectedly among the most famous styles men love to sport. It is also ideal for fashioning harder skin hair blend line for in case you would like to take a more old fashioned approach to your mid fade.
The pompadour mid fade starts just at the point above your ears, which makes it idiosyncratic, yet still quite adaptable to the different styling approaches out there. This hairstyle also comes with lots of styling options, including the longer quiff, where more length on the upper side is required.
25. The High Fade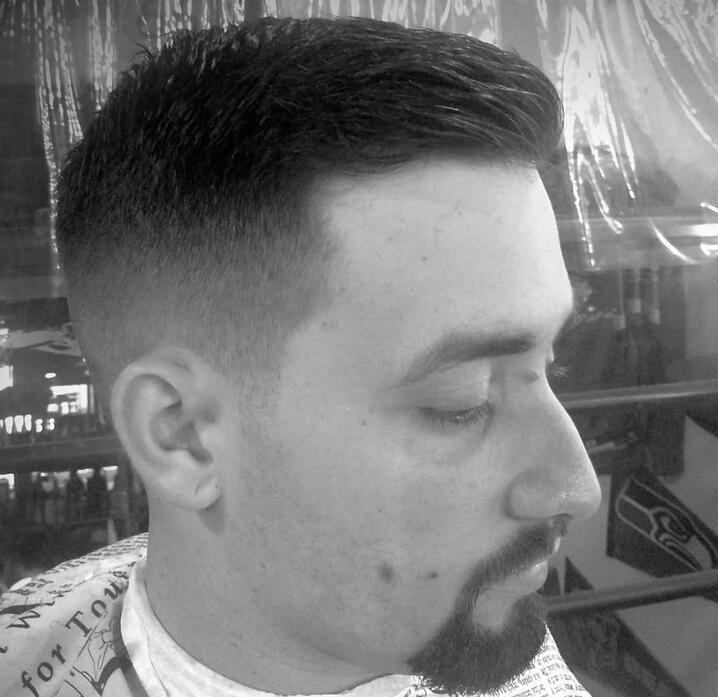 Just like the Fresh Prince, but a bit bolder, the High Fade (also regarded to as a tight or a high) is a high contrast hairstyle where most of your hair on the sides and back of your hair has been shorn back to your skin using the foil shaver.
When sporting the High Fade, your barber does not take the natural shape of your head into account. The barber creates a base line around the region from the upper recession to the lower crown. This cut results in a very stylized finish that is anything but subtle. It will surely turn heads everywhere you go.
26. The Scissor Mid Fade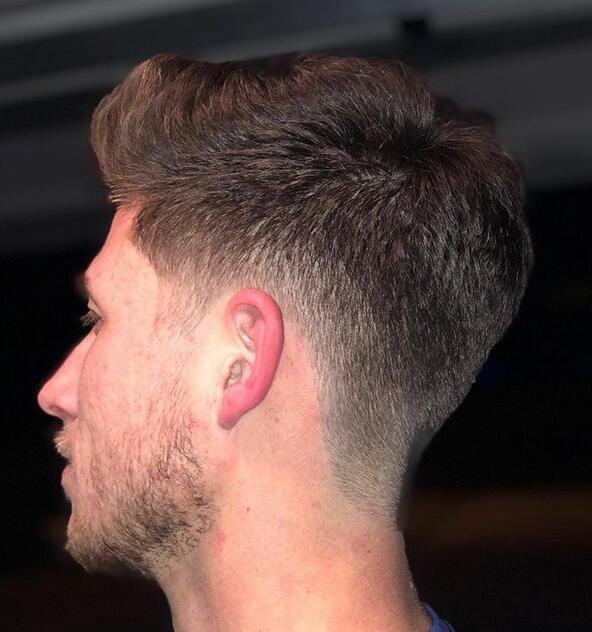 Are you not keen on clippers? Or do you want a style that will undoubtedly fly in a smart casual office? Then, in that case, feel free to swap a buzzed fade for this sleek, scissor-cut hairstyle.
The Scissor Mid Fade is a basic fade that uses scissors instead of clippers to cut around the nape and progressing upwards the taper comb to get your hair as close to the skin as possible. This hairstyle is the best to sport particularly when you need a custom shape to suit your specific head shape.
27. Super Short Mid Fade Haircut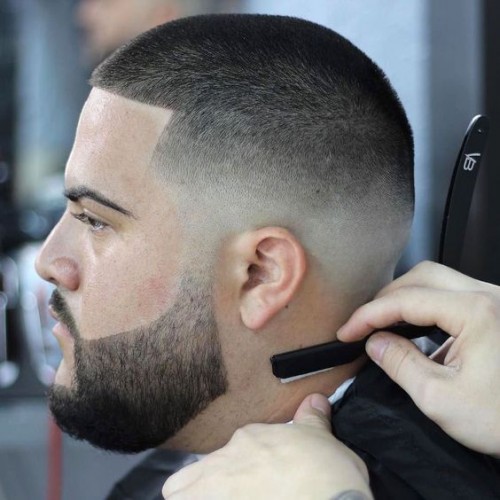 28. Simple Medium Fade Haircut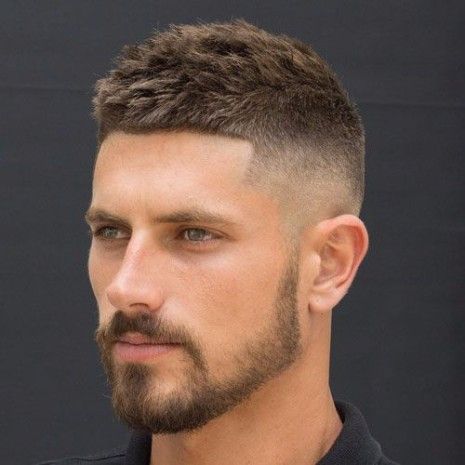 29. Razor Mid Fade + Textured Hair with Line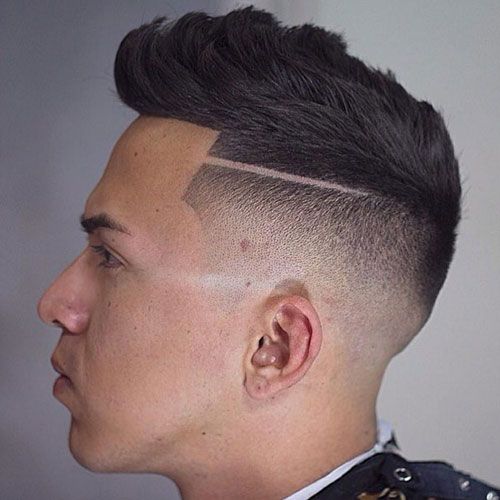 30.Modern Pompadour Mid Fade Haircut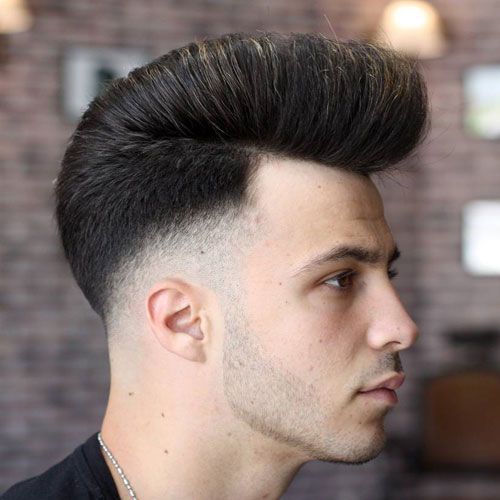 31. Military Mid Fade Haircut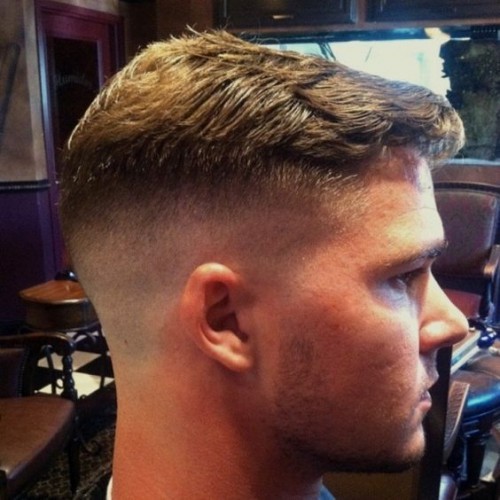 32. Mid Temp Fade Haircut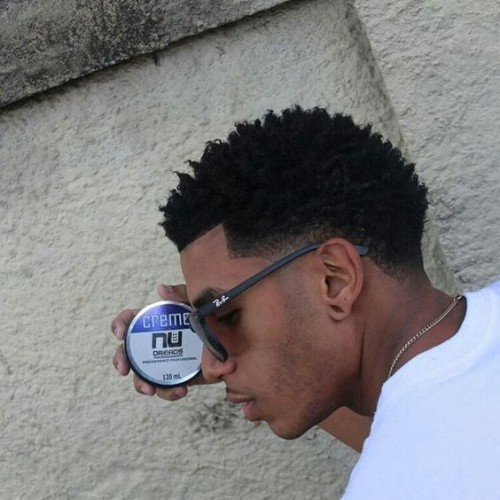 33. Mid Taper Fade + Line Up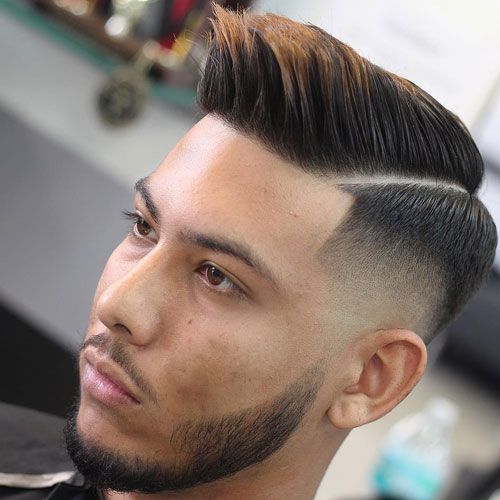 34. Mid Razor Fade + Hair Design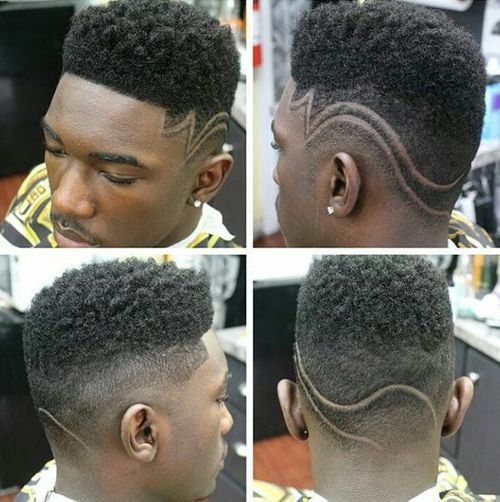 35. Mid Drop Fade Haircut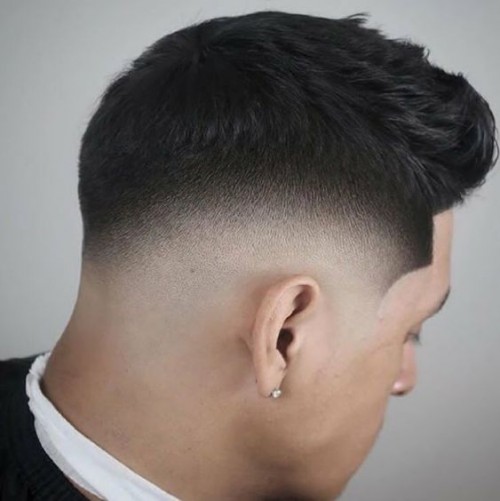 36. Mid Top Fade + Slicked Back Haircut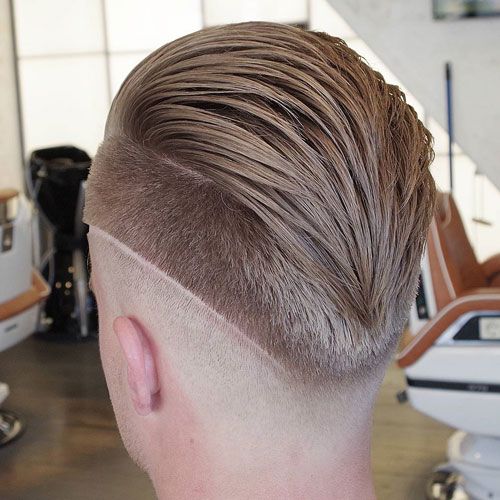 37. Mid Temp Fade Haircut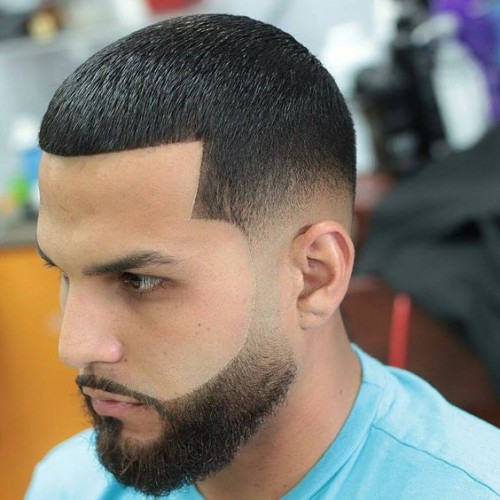 38. Mid Taper Fade + Cropped Top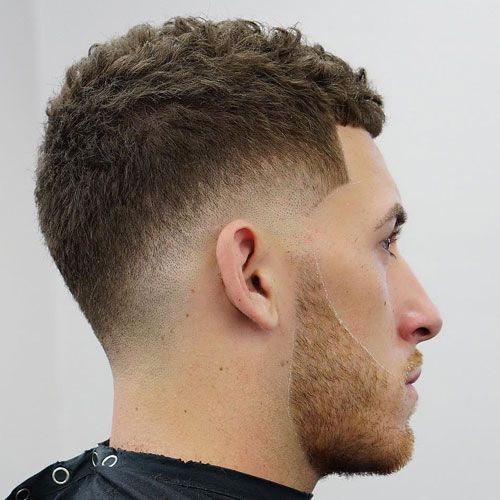 39. Mid Fade + Mohawk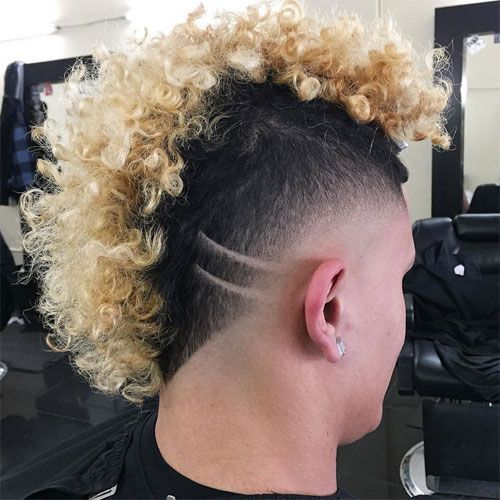 40. Mid Fade + Long on Top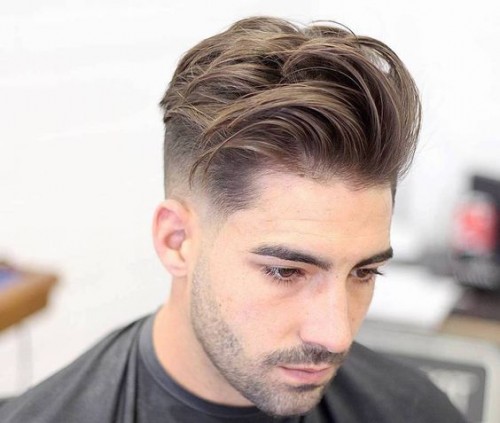 41. Mid Fade Haircut + Messy Spiky Hair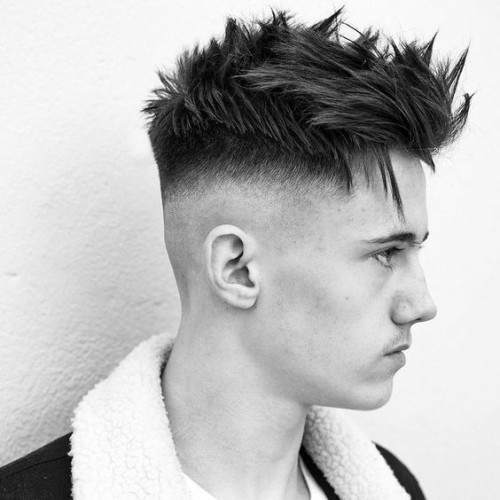 42. Mid Fade + Long Curls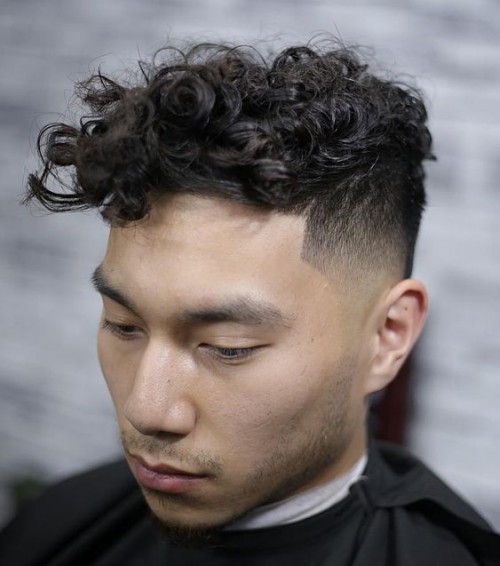 43. Mid Fade Haircut + Caesar Cut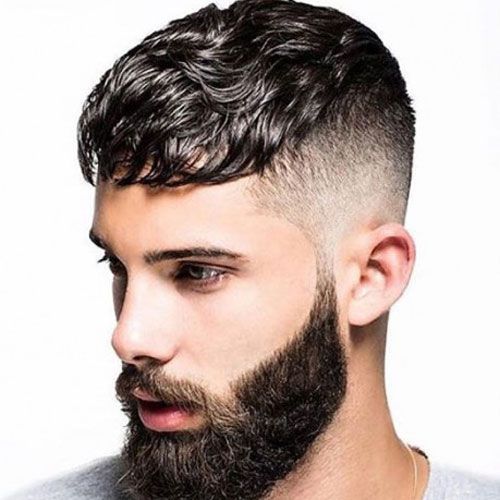 44. Mid Fade Haircut + Bun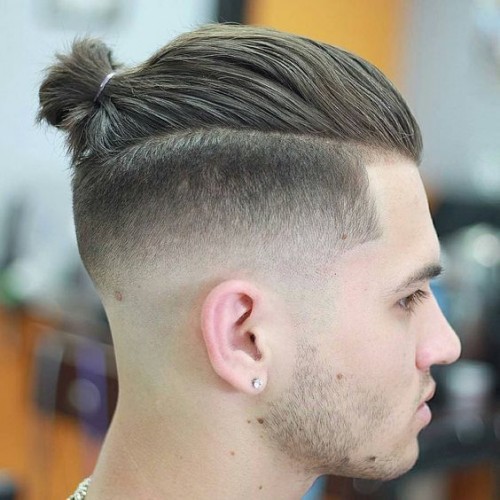 45. Mid Fade Haircut + Wavy Hair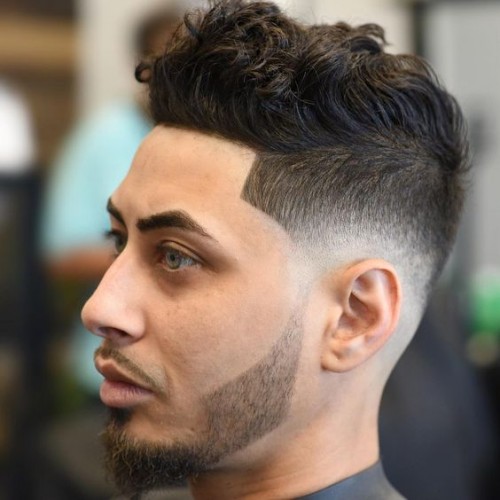 46. Mid Fade Haircut + Styled Top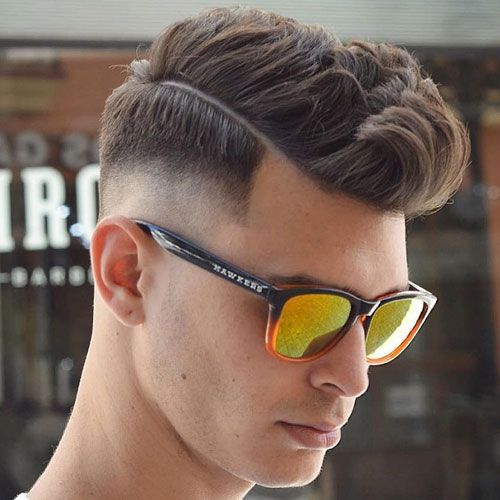 47. Mid Fade French Crop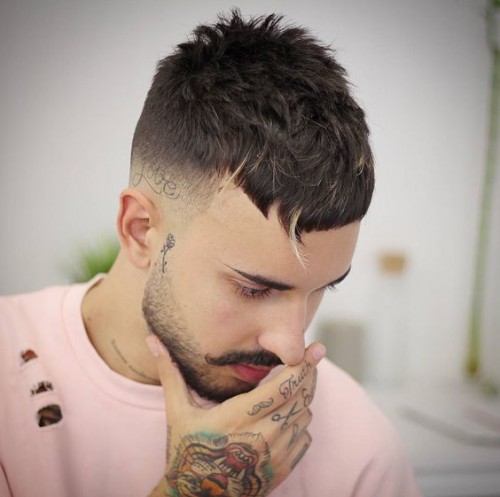 48. Mid Fade  + V-Cut Neck Haircut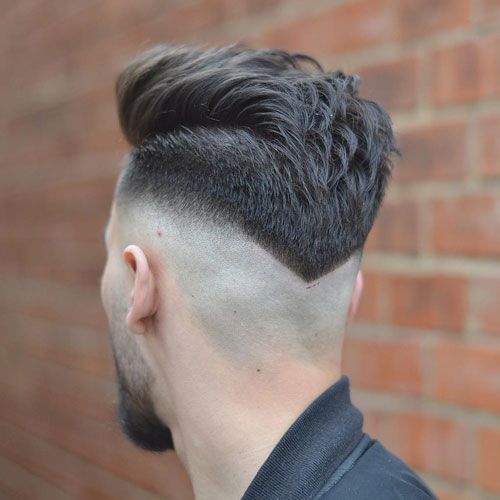 49. Mid Fade For Medium Hair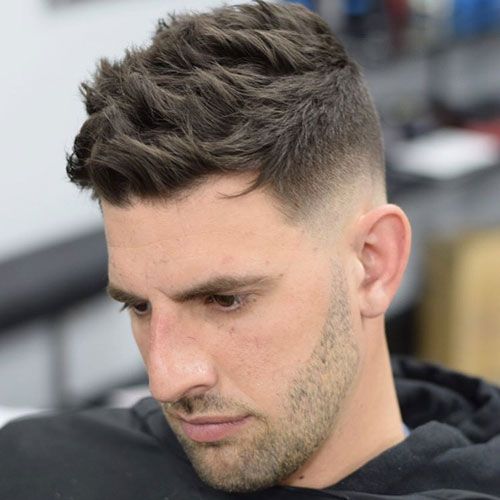 50. Mid Fade For Long Hair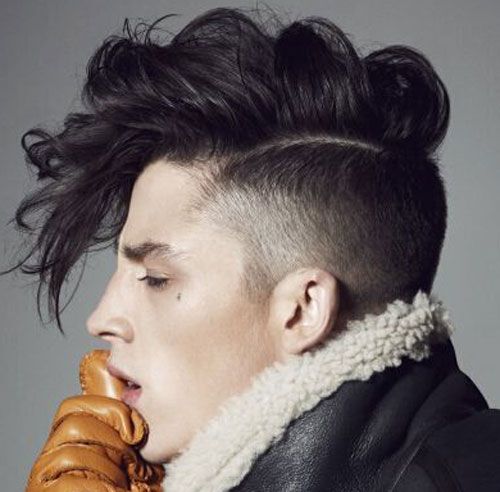 51. Mid Fade For Short Hair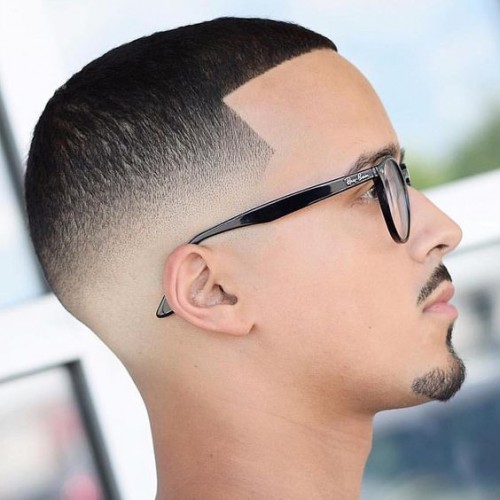 52. Mid Fade + Textured Spikes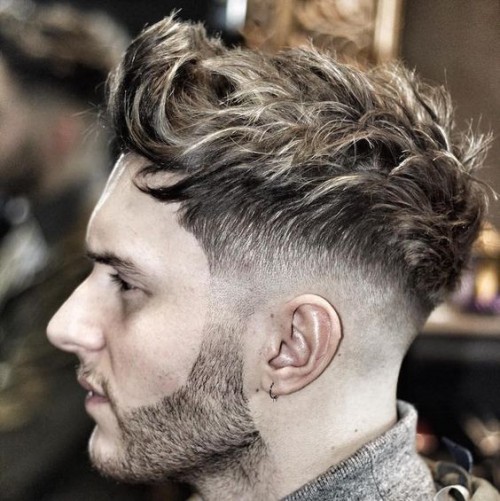 53. Mid Fade + Textured Crew Cut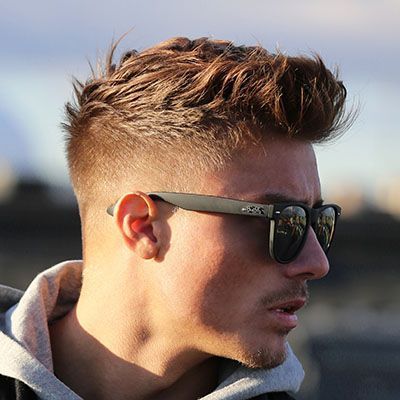 54. Mid Fade Shaved Sides + Buzz Cut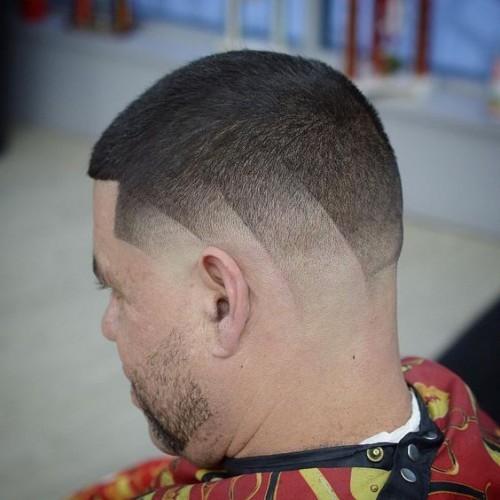 55. Mid Fade + Faux Hawk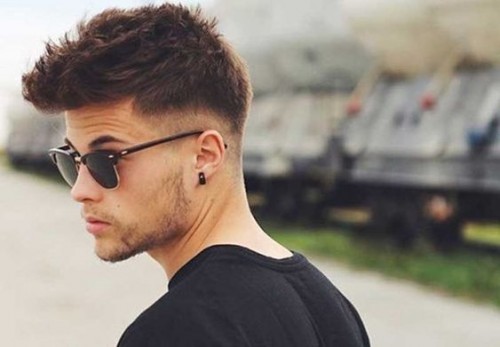 56. Mid Fade + Spiky Hair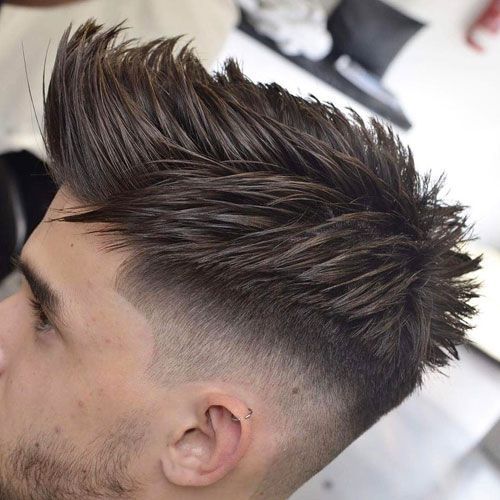 57. Mid Bald Fade Haircut
58. Mid Bald Fade + Spiky Hair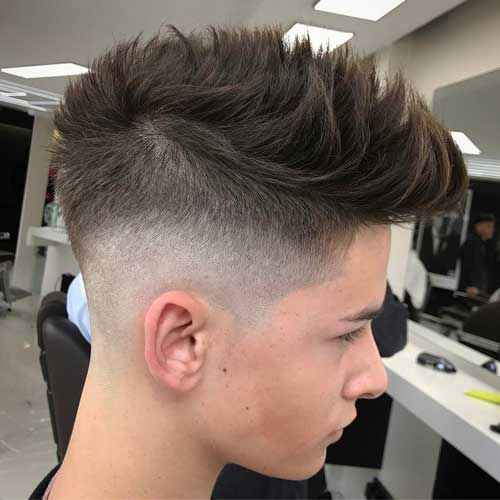 59. Mid Bald Fade + Beard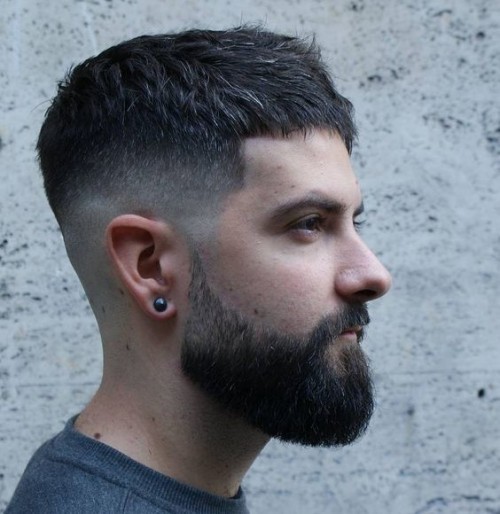 60. Medium Fade + Quiff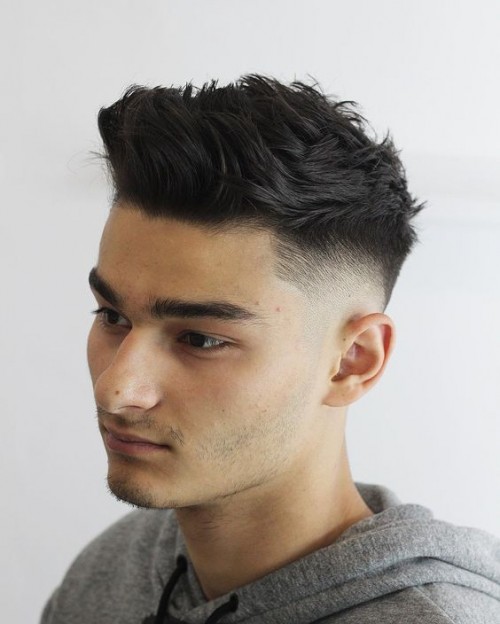 61. Cute Mid Fade Haircut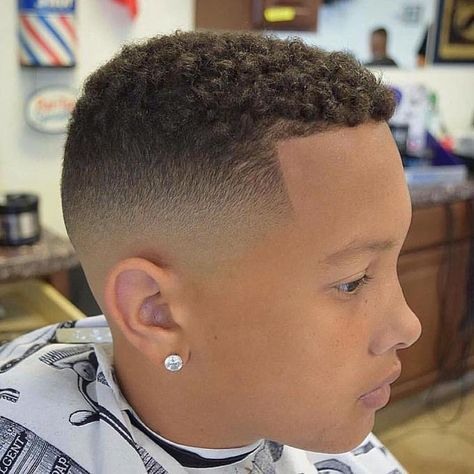 62. Curly Mid Fade Haircut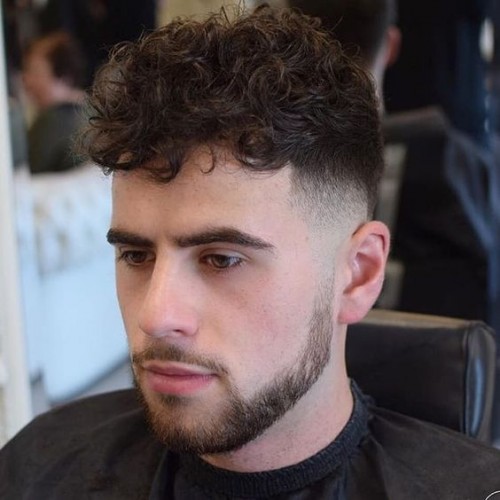 63. Cool Mid Fade Haircut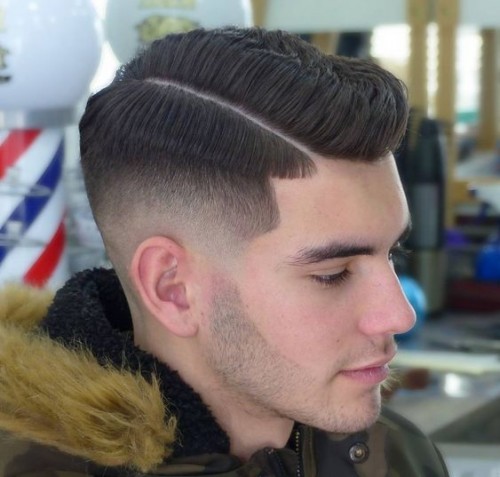 64. Burst Mid Fade Haircut
65. Bald Fade + Brushed Up Hair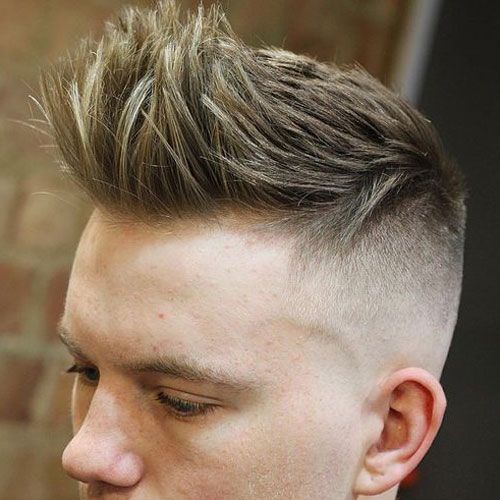 66. Afro Mid Fade Haircut
67. Bald Fade + Curly Fringe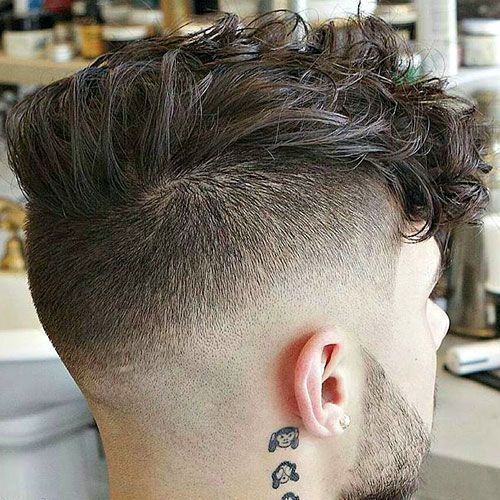 68.Mid Buzz Fade Haircut
Like it? Please share with your friends! Thanks!