Haircuts in the Indian Army are well-known for their variety. A uniform and a particular Indian army haircut transform and groom an individual to such an extent that his very appearance conveys an air of confidence and smartness. The army prefers short hair and a neat scalp, and these haircuts require no or very little maintenance time due to the limited time available to military personnel.
Army haircuts were only worn by members of the Indian army, but nowadays, they're a popular fashion choice among the general population. We've compiled a list of some of the most popular Indian army hairstyles for soldiers and civilians alike. We've also included photos to quickly tell if someone is sporting an army haircut and decide which one you like best.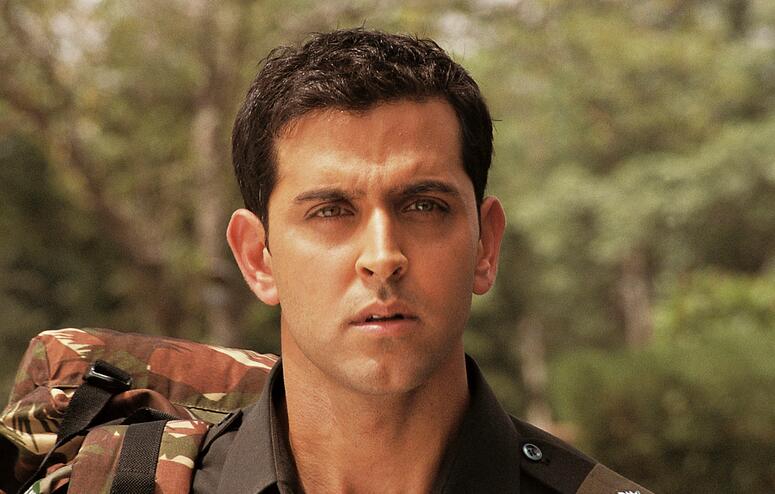 35 Best Indian Army Haircuts To Choose In 2022
1. High And Tight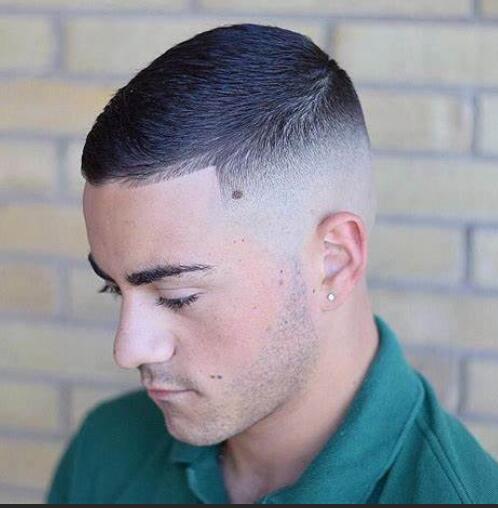 The length of the hair is maintained while the sides are shaved in this style of haircut. It's essential to figure out which kind best complements a person's features and brings out the best in them. It's a crew cut with a military twist.
2. Regulation Cut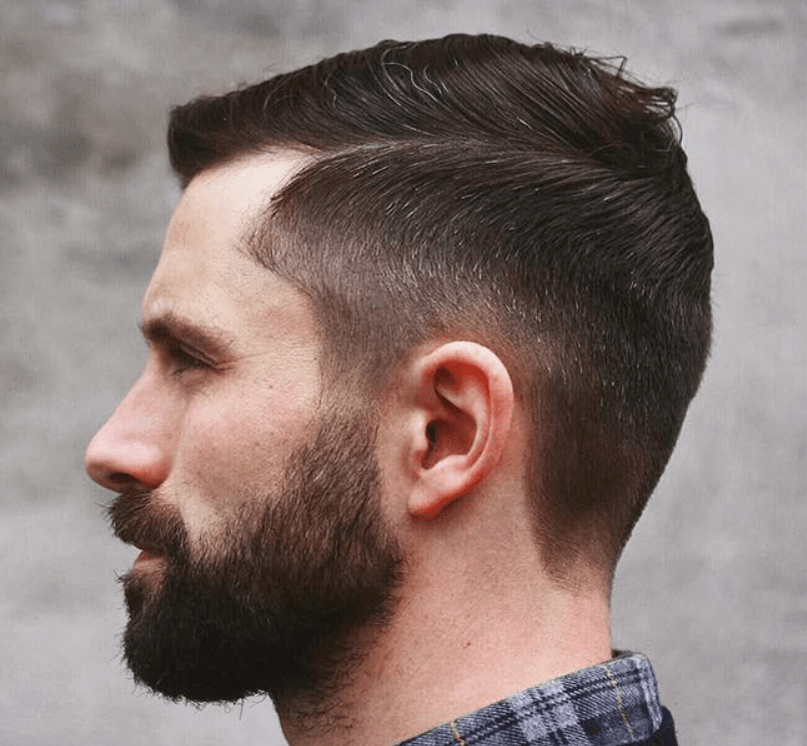 Hair in the middle of the Indian army's standard cut is straight, while the skin fades outwards at each side of the head. Those with fine hair who don't want their hair shaved during the process will love this hairstyle. The hairstyle is universally flattering and particularly well-suited to the business world.
3. Burr Cut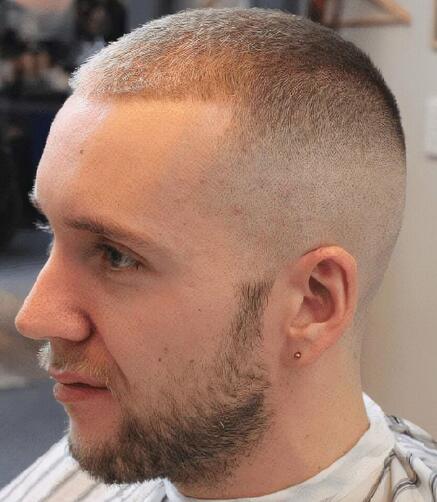 The Burr Cut With Fade is an ideal hairstyle for Indian army personnel because it is comfortable and easy to maintain. You get a unique hairstyle from the button that's simple to achieve. This haircut should be given to Indian soldiers passionate about their work.
4. Crew Cut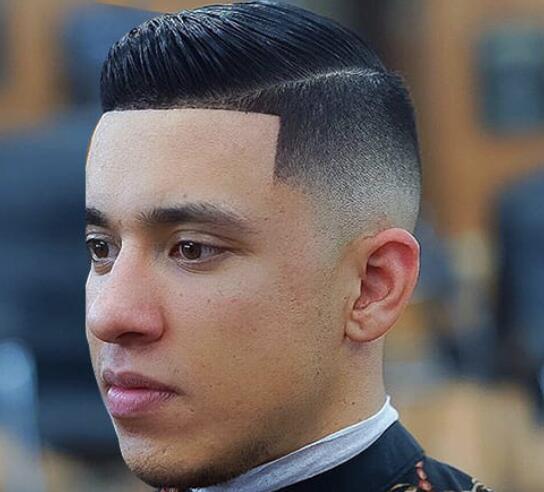 In the Indian army, a crew cut is a beautiful and simple hairstyle that gives you a legendary appearance. The men in the military who are looking for a simple and classy haircut can get this one. For Indian soldiers, this is an incredibly motivating hairstyle.
5. IVY League Haircut
The Indian army's most fashionable military haircut is the IVY League Haircut. The modern decade's most popular hairstyle is this one. This is the most common hairstyle for Indian soldiers. This is an excellent option for soldiers who want a fashionable military haircut.
6. Buzz Cut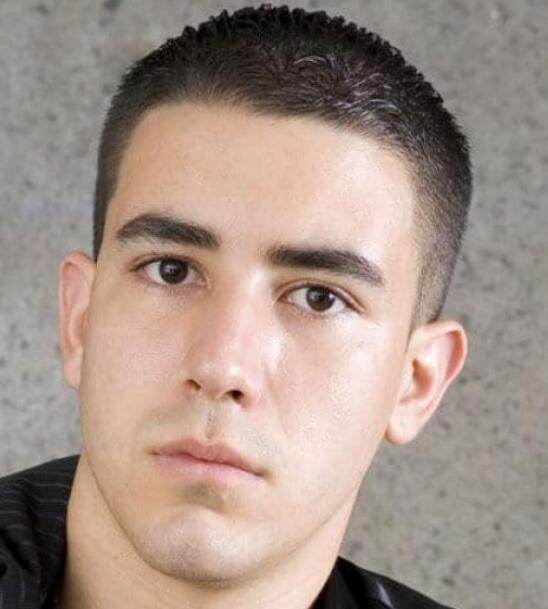 The Buzz Cut is a great Indian military hairstyle that makes men look extremely polished. Because it's such a basic cut, any barber can give it to you. This is the current vogue in the Indian army.
7. Long Buzz Cut Fade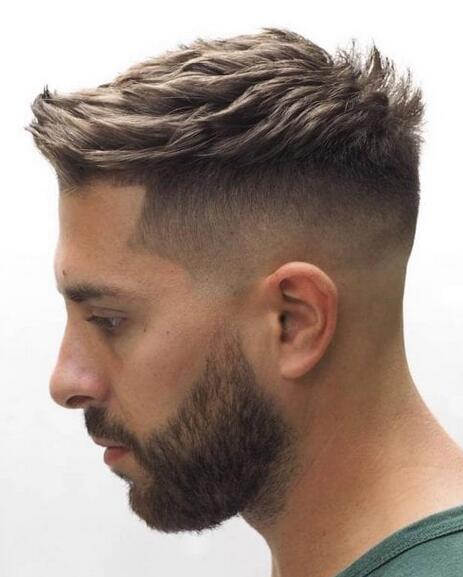 In the Indian army, the Long Buzz Cut Fade is one of the most fashionable and distinctive haircuts. You'll look completely different with this hairstyle. In this haircut, your hair is cut short on both sides by the barber.
8. High and Tight Recon Haircut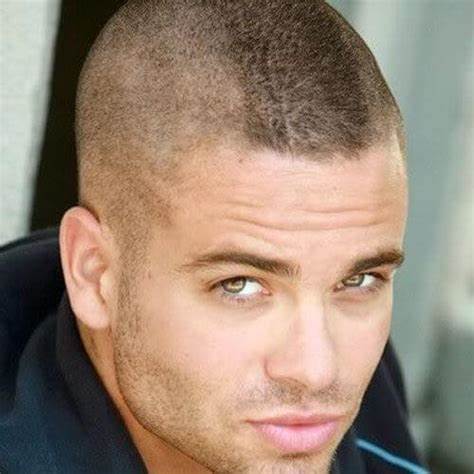 Recon Haircut is a new variation of a High and Tight Haircut. This is a popular military haircut. This is a perfect hairstyle for men in the armed forces. With this hairstyle, they'll look like a supermodel in no time.
9. Classic Burr Cut
The classic burr cut is a popular hairstyle in the Indian army and will remain for a long time. For soldiers, this hairstyle is ideal. The angst of a military man is evident in this hairstyle.
10. Military Fade Haircut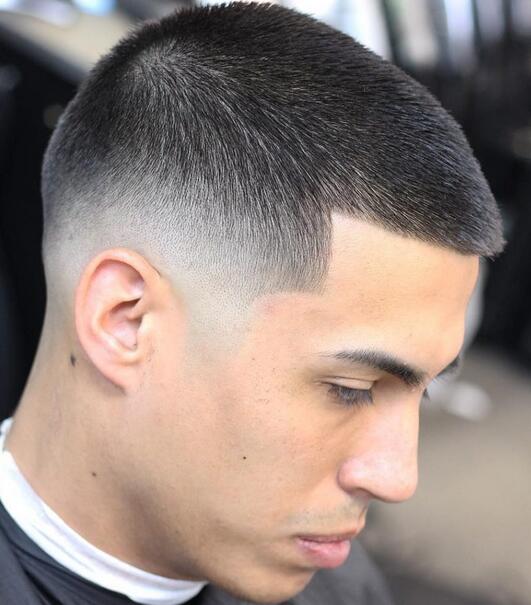 Military Fade Haircut is a simple hairstyle for men in the Indian army. The barber styles your hair by shaving off a few inches from the sides and the back. This hairstyle is a favorite among Indian military personnel.
11. Induction Cut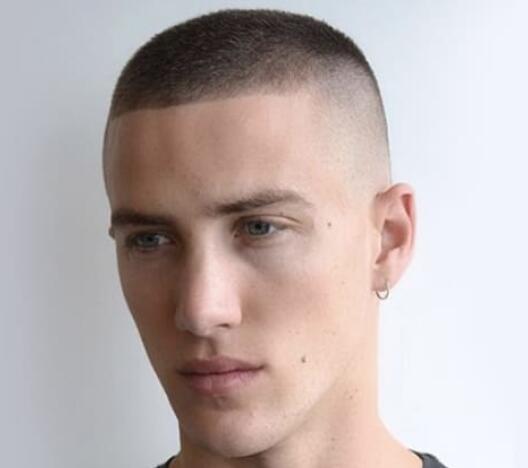 Induction Cut is an Indian soldier's simple hairstyle. This military hairstyle is for those who don't like or don't want to tape their hair. This hairstyle can be obtained from any barber, and you can also cut your hair because it is a simple haircut.
12. Butch Cut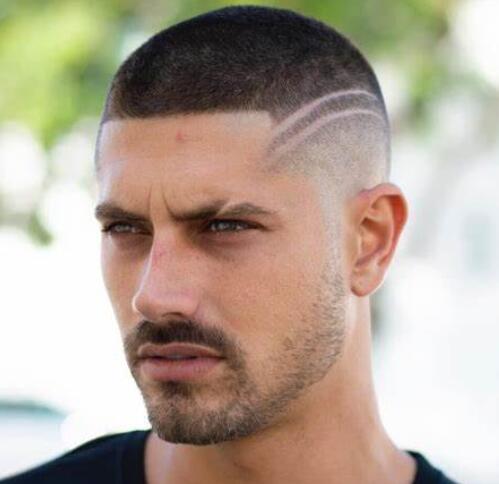 The sides of the hair are faded sharply to create a super short look. The sharp edges can be adjusted to suit the user's needs.
In the Indian Army, there are no exceptions for women either. They must wear their hair short during training, just like the men. The only exception is a very tight bun for the ladies.
13. Fade Or Undercut Hairstyle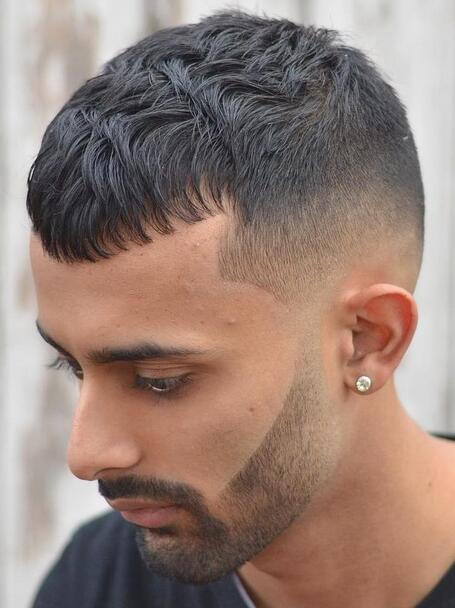 Short hair at the top fades to the nape of the neck in an undercut, which is popular among military personnel. When fighting with another army, soldiers must avoid having their hair grabbed by the enemy.
14. Flat Top Haircut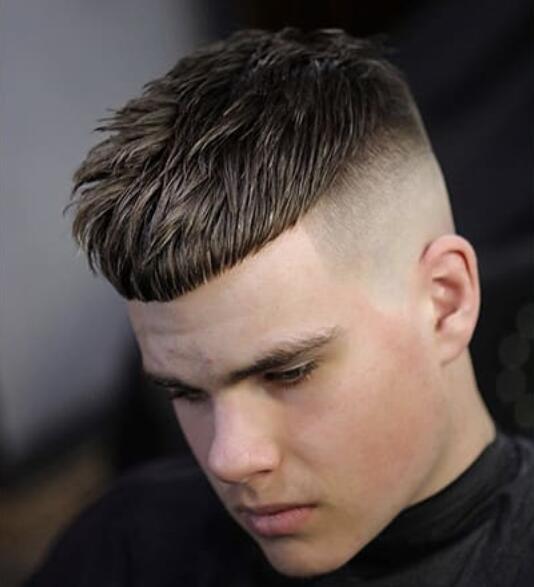 Hair is trimmed horizontally to stand upright, as the name implies. This short, spiky hairstyle is trendy among today's youth, who have adapted it to fit their style.
15. Fade Variant Army Haircut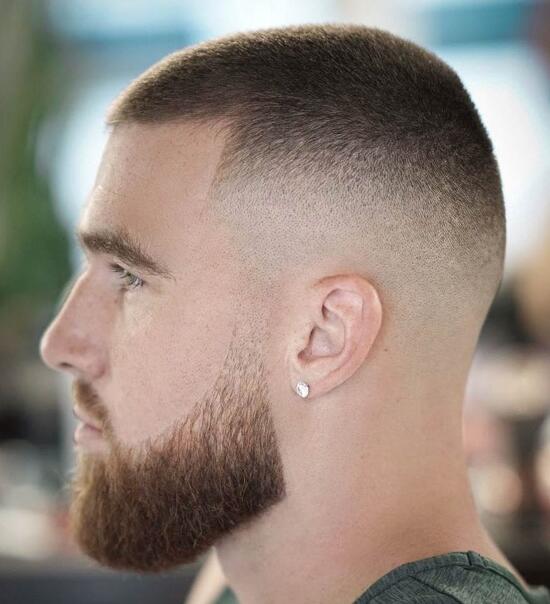 Most men will choose this style if they are looking for a more military-inspired haircut that is still stylish and handsome. This is very well-designed and appears to be very up-to-date.
The style may appear straightforward, but as we'll see, it's pretty trendy, thanks to the subtle underside fade. Dress in a way that makes you stand out in a crowd, but don't overdo it. This is an example of how to see the best style for this appearance.
16. Army Haircut With Trimmed Beard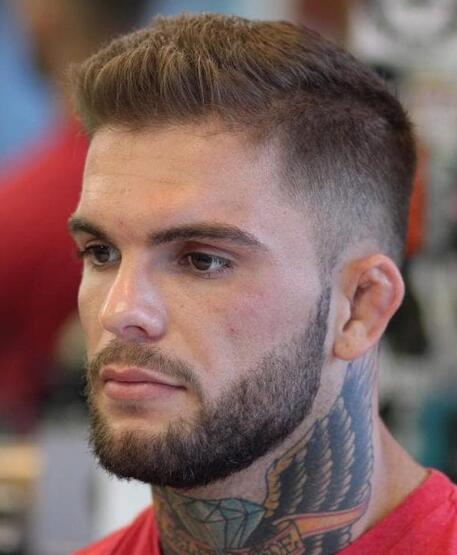 The military cut is still popular, but the beard and mustache have been trimmed this time. This well-trimmed hairstyle and beard style is an alternative to a clean shave. It's a great look for men who like to keep their beards and mustaches neatly trimmed.
Furthermore, it's a short haircut with a very low fade that, when styled correctly, can look stunning.
17. Slicked Army Haircut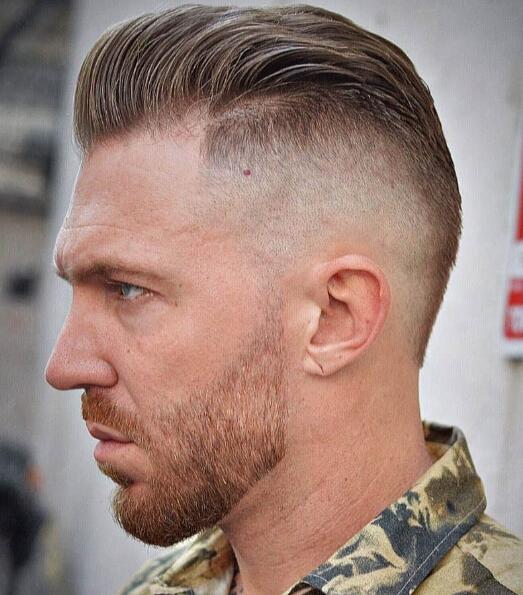 You can also add a dash of style to your haircut. This is a variation of the Indian military haircut like this one. Side parting and well-trimmed hair are seen here, styled to the side with a good fade.
Combine fashion and simplicity with this style. In addition to being extremely comfortable, this is also a breeze to clean and maintain.
18. Slick Back Fade Style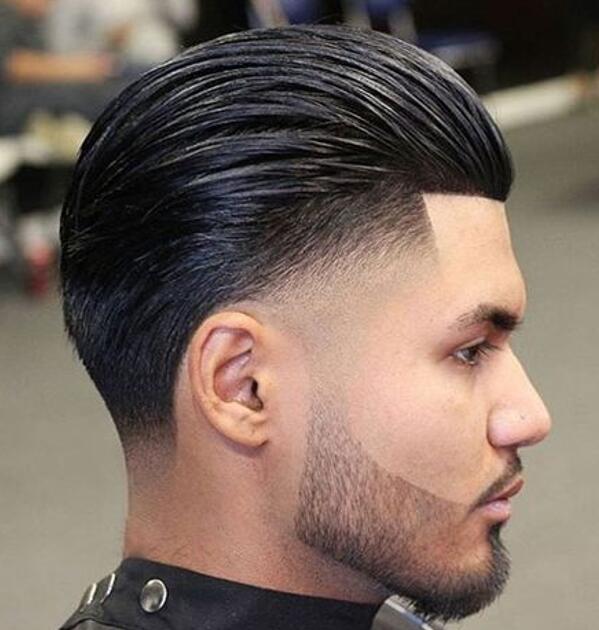 That being said, we've all heard how much younger men love the slick-back look. We've compiled a list of military-inspired hairstyles for men. We think this is a well-balanced combination of back slick and polish.
All of the men's hair has been neatly shaved. This look does not just look bland or simple; it also appears to be trendy. This is a good option for guys who want to be comfortable but have a little flair for their looks.
19. Celebrity Army Haircut
MS Dhoni is one of the most popular cricketers in India, and this picture shows him in action. It's hard to believe they aren't fans of these military haircuts. They're huge fans of these because of the ease with which they can be worn and the level of comfort and style they provide.
If you prefer an edgy and sophisticated look, try these looks. They're simple and comfortable and can be adjusted to accommodate different types of facial hair easily.
20. Smart Haircut Look With Beard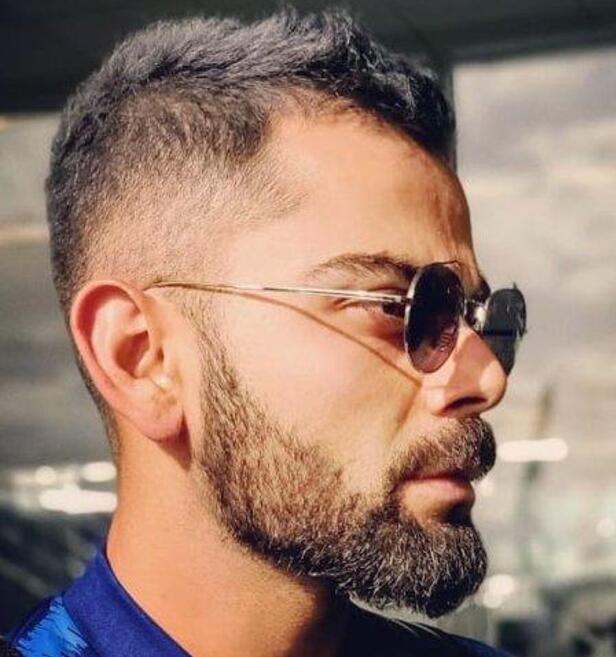 We're back with another Virat Kohli celebrity look inspired by one of our favorite players. If you're concerned about hair thinning and a receding hairline, you now have the information you need to take the best possible action.
For those who want to show off their hair but are concerned about it thinning, this Indian military cut hairstyle is a great option. So, if you're worried about that sort of thing, you'll be able to pull off this look easily.
21. Stylish Messy Spiky Haircut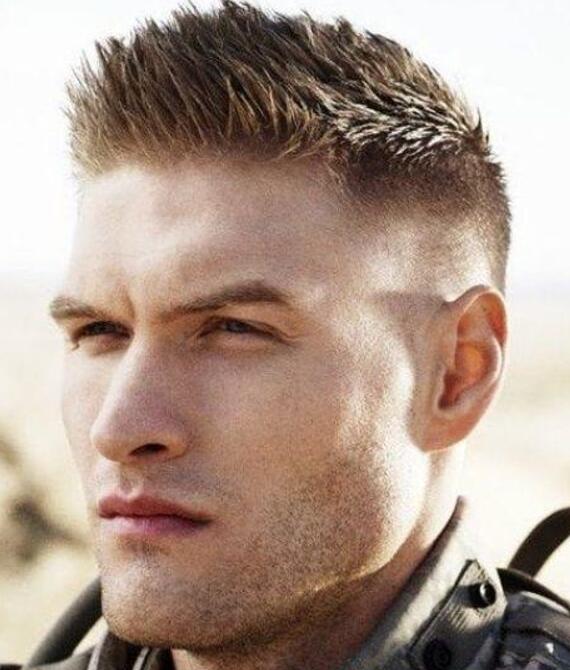 Isn't it true that we all adore an excellent messy cut? This is a variation of the Indian navy haircut. Those looking to mix and match their style should give this look a shot. Check out this undercut fade with messy, slick spikes on top for men.
Boys who like to play around with their appearance can have a lot of fun with this look. There's no need to second-guess yourself because this combination of fade and spikes is the newest in fashion.
22. Neat And Smart Hairstyle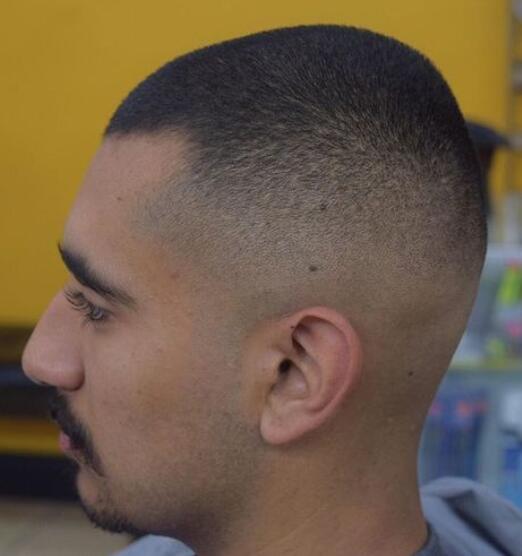 New soldier hairstyles are here. It's all about the clean and intelligent boy look if you're into that thing. If you're a kid who prefers a simple haircut, you'll love this one. You'll be able to tell how comfortable this look is as soon as you try it. It's a quick and easy way to achieve a simple but distinctive appearance.
23. Side Fade Haircut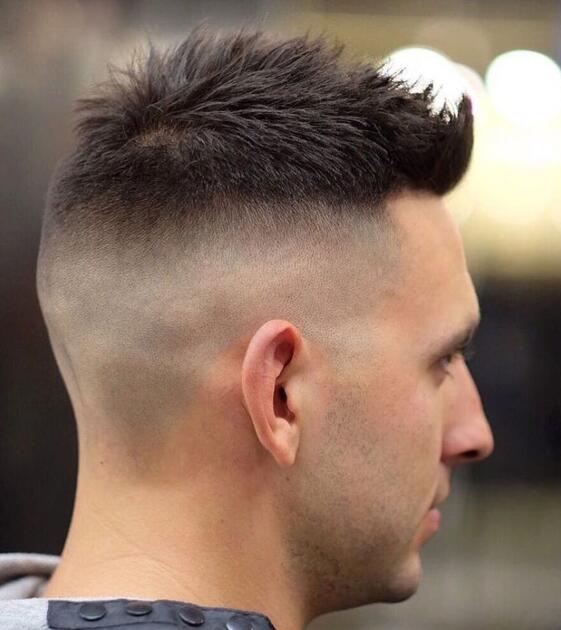 This image shows a variation of the navy haircut. If you don't want to spend a lot of time styling and are looking for a simple and easy-to-maintain look, this is your style. If you finish this one, you'll be ready for the foreseeable future.
24. Light Fade Haircut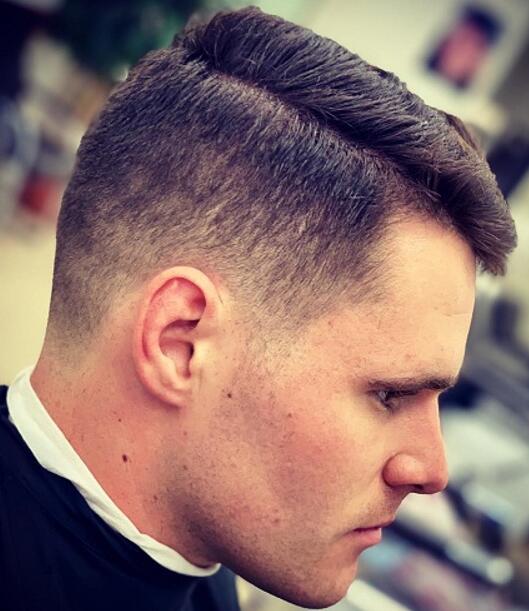 The model is rocking a military-inspired hairstyle in this photo. Spiked hair lifted with a bit of undercut fade around him gives him a super-trendy and stylish appearance.
Aside from the fact that it's fashionable, it's also extremely comfortable and extremely hot. We can't help but fall in love with his looks and style. Try this hairstyle, and you'll love it as much as we do.
25. Simple And Modern Haircut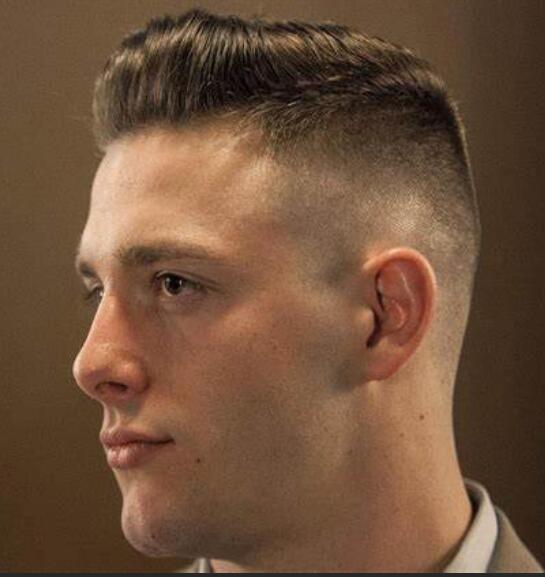 Another iteration of the Indian Army haircut is now on display. The man in this photo has simply well-balanced haircuts all over his head. Styling isn't given much thought or effort in this instance.
This is another option if you're not too concerned with appearances and want to give something a shot. Take a look at this one if you're looking for a quick and easy way to look stylish and smart. Once you've completed it, you'll be able to identify with it.
26. The Side Parted Haircut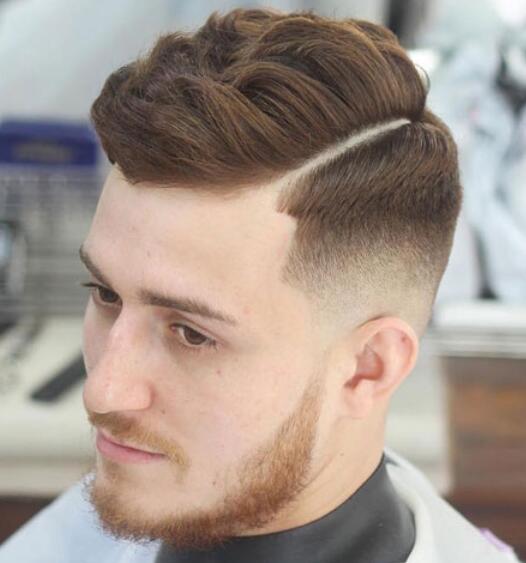 The soldier cut has been reimagined in this new way. If you're one of those people who prefer a slight fade and a lot less hair on the scalp, this is the style for you. There isn't much difference here either; the only difference is that the fade is slightly more pronounced.
If you're looking for a quicker and less time-consuming method, give this a shot. Only those still relatively young and not yet middle-aged should opt for this look.
27. Korean Variant Army Haircut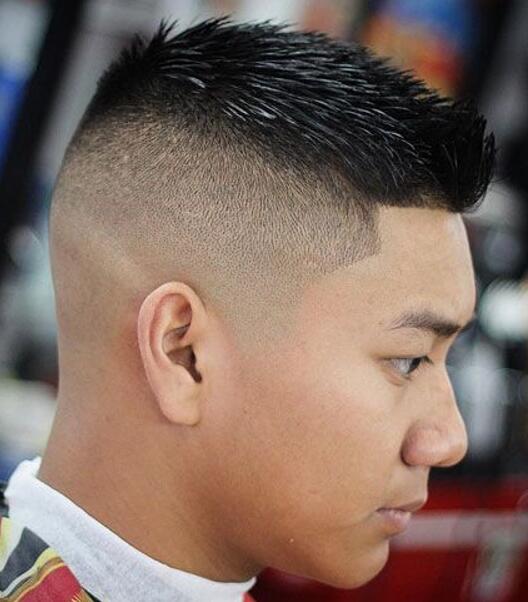 You can see here a Korean take on the style. The air force haircut is a must-have for anyone who wants to look current and put together. To sum it up, if you're looking for an army haircut to make a fashion statement and help you stand out from the crowd, look no further than this one.
If you want to look fashionable, handsome, sexy, and trendy, you should give this a shot. Never look back after experiencing these styles.
28. Undercut Slicked Haircut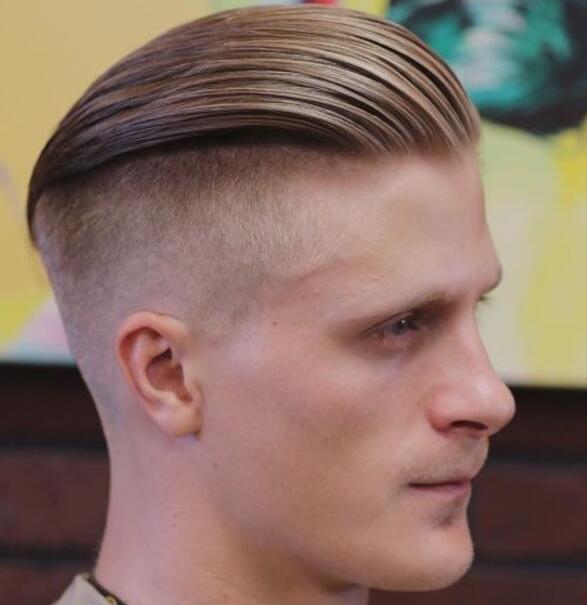 This is your style if you're looking for a military-inspired haircut with a funky twist. The undercut fade and slick back style with a bit of fringe are two of the style's standout features.
Add this to your wardrobe to become more fashionable, handsome, and attractive. Military-inspired hairstyles, like this one, are becoming increasingly popular in today's fashion world. This is an excellent option for men who enjoy being the center of attention.
29. Foreign Army Haircut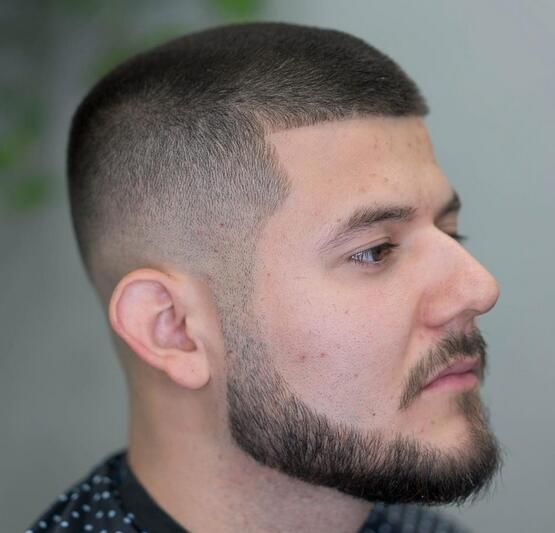 Another variation of military fade hairstyles is shown here. This style makes people with fine or curly hair more likely to get an army haircut in a foreign country.
This style will disguise your thinning hair. Because of its trendy and stylish appeal, you'll look your best in a fade cut. It's easy to incorporate the latest trends into your wardrobe with this one.
30. Bald Fade Hairstyle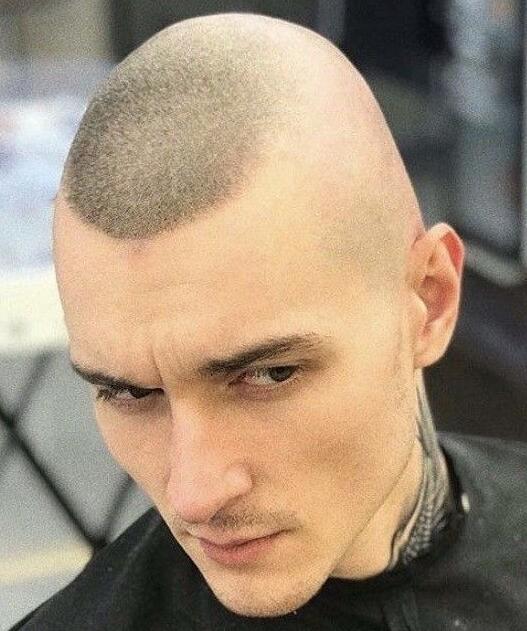 The military crew cut has many variations, and this is one of them. Men in their 30s and 40s can give this look a whirl. This isn't overtly flashy, but it's fashionable and works well with middle-aged men's facial features.
You can try this style out if you have a thick beard and a thick mustache. The sides and crown of the head have a lighter fade, and the hair is trimmed here. This outcome is sure to please you.
31. Low Fade With Curls Hairstyle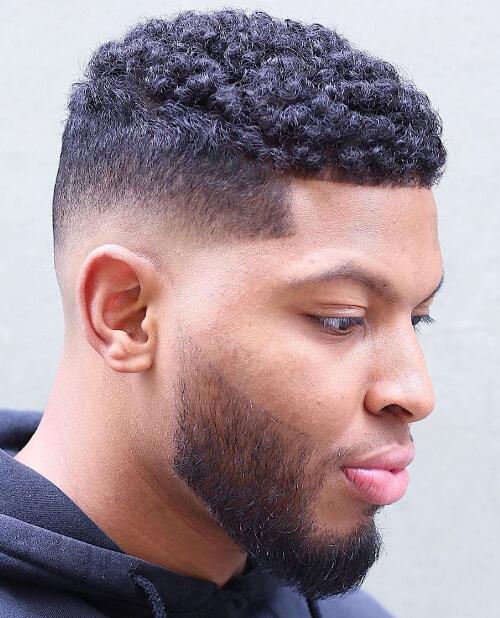 The commando hairstyle is one of the most popular hairstyles at the moment. This looks best with a well-trimmed undercut fade and curly hair on top.
If you want to look fashionable, give the style a go. This look is simple enough for even young boys to try, and it comes across as both modern and stylish. You'll be thrilled with the final product.
32. Mid fade Indian Army Haircuts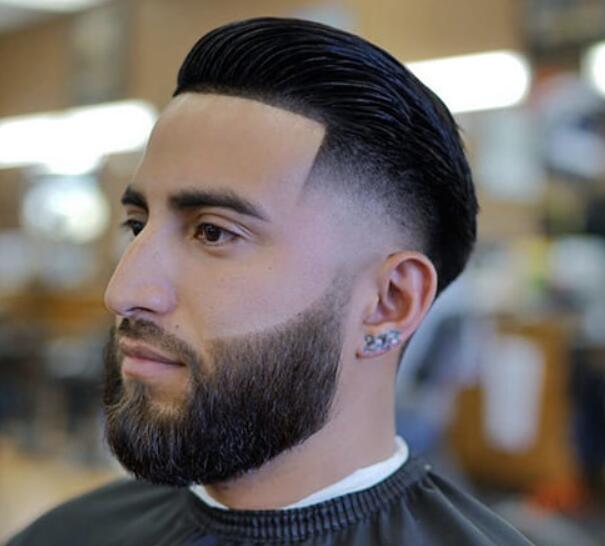 33. High fade Indian Army Haircuts with a line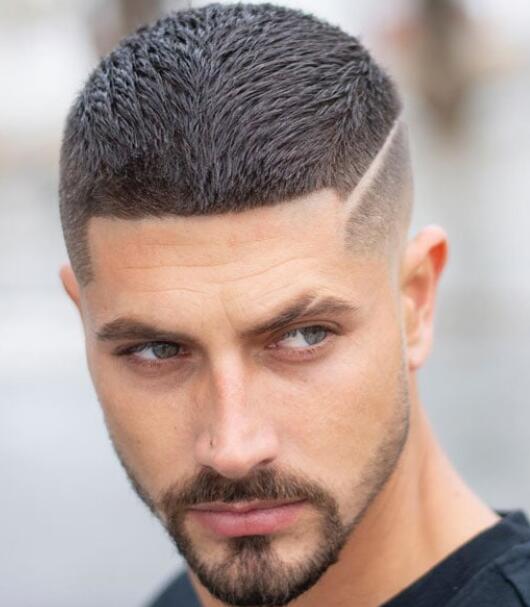 34. Spiky Indian Army Haircuts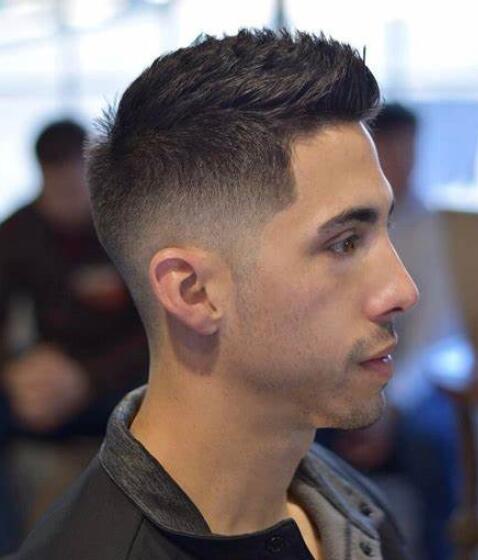 35. Indian Army Cut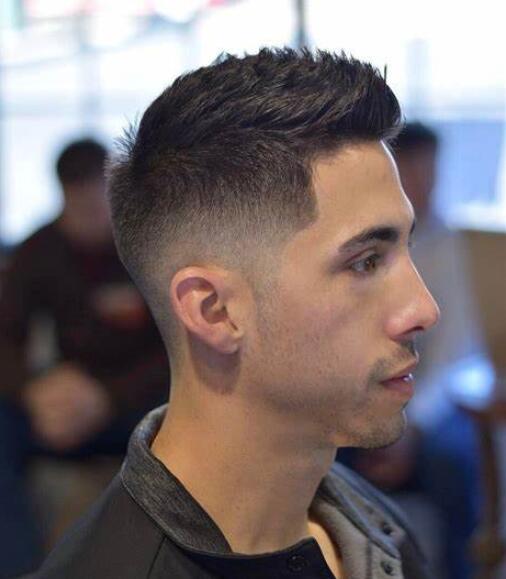 Frequently Asked Questions: Indian Army Haircut
1. What Is An Army Haircut?
Military men's haircuts typically feature a side parting and short, low, or high fade that ends in skin fade (known as a "low fade") in the military (high fade). It's also possible to sport a military-style haircut with a hard part (when the parting line is razored in).
2. What Are The Best Army Haircuts?
Induction or buzz cut, flat top haircut, undercut, ivy league hairstyle, crew, and butch cut are just a few of the Indian army's most popular hairdos.
3. Is the Buzz Army Haircut Suitable for Men with Round Faces?
Buzz army haircuts are not popular among men with round faces. As a result, the face appears more rounded than longer from any angle. This hairstyle might not be the best option if you have a round face.
4. Is the military haircut suitable for young men under twenty?
There are numerous variations of the army haircut worn by men, women, and children of all ages. Men and young boys under the age of 20 can try it out safely and with an eye toward fashion. If you're under twenty, a slick style or spiked haircut is appropriate.
5. Is an army-inspired buzz cut appropriate for 60-year-old men?
A buzz cut can be donned in a variety of situations. As a result, men of any age can use this technique and still look dashing and desirable in any setting. The buzz cut is a risk-free experiment.
6. Is the Undercut Fade with Spikes Suitable for Men with Square Faces?
The stylist can tweak it to fit your specific needs. Your face shape may benefit from a lighter undercut and more spikes than a heavier one.
7. Is it necessary for female cadets to cut their hair to join the army?
A haircut is mandatory for female cadets, too. It is compulsory for all female cadets to trim their hair like their male counterparts. Your hair must be kept in a tight bun daily to maintain them long. They are trimming your hair while training turns out to be a perfect idea.