A Mohawk fade is a popular men's haircut that combines the signature strip of hair down the center of the head (the Mohawk) with a fade haircut on the sides and back. The fade gradually tapers the hair from short to shorter or even shaved, creating a sleek and edgy look. With various fade options, such as high fades, low fades, skin fades, or burst fades, men can personalize their Mohawk fade to suit their face shape, hair type, and personal style. This article will list 50 stylish mohawks fade haircuts for men.
What is a Mohawk fade?
A mohawk fade combines the classic mohawk and a fade on the sides. This haircut usually has a short length of long hair on the top of the head, and the hair length gradually decreases on the side.
How is a Mohawk fade differently from a traditional Mohawk?
The main difference between a Mohawk fade, and a traditional Mohawk is the presence of faded sides in the Mohawk fade. While a traditional Mohawk keeps the sides and back of the head shaved or very short, a Mohawk fade incorporates a fading technique that creates a seamless transition from long hair on top to shorter or shaved sides.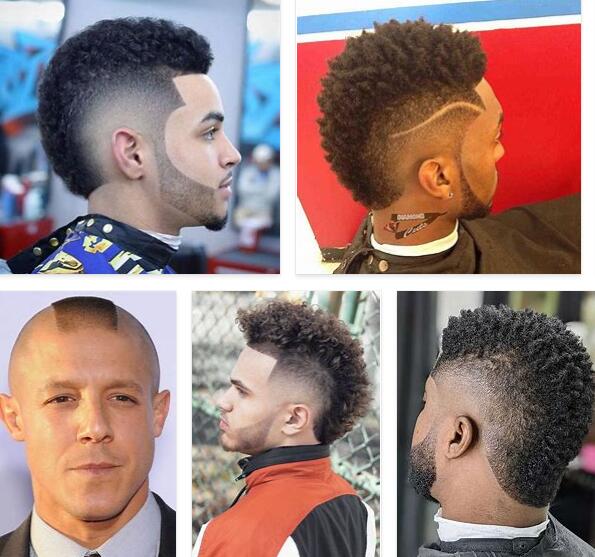 50 Cool Mohawk Fade Haircuts For Men(2023 Trends)
1. Long Hair Mohawk Fade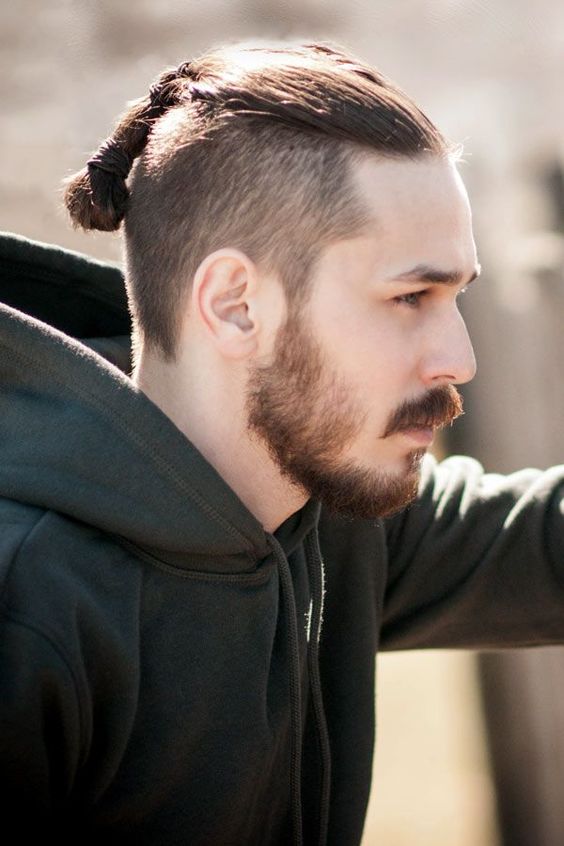 A perfect balance between trendy and classy, this hairstyle will give you a polished look. Add a mid to low fade to your long mohawk. This gives the mohawk a gradation that looks well-groomed. This hairstyle is great for men in their 20s, and they can sport it with crisp shirts and trousers. This is perfect even for older men as it adds youthfulness to the face.
2. Side Mohawk Fade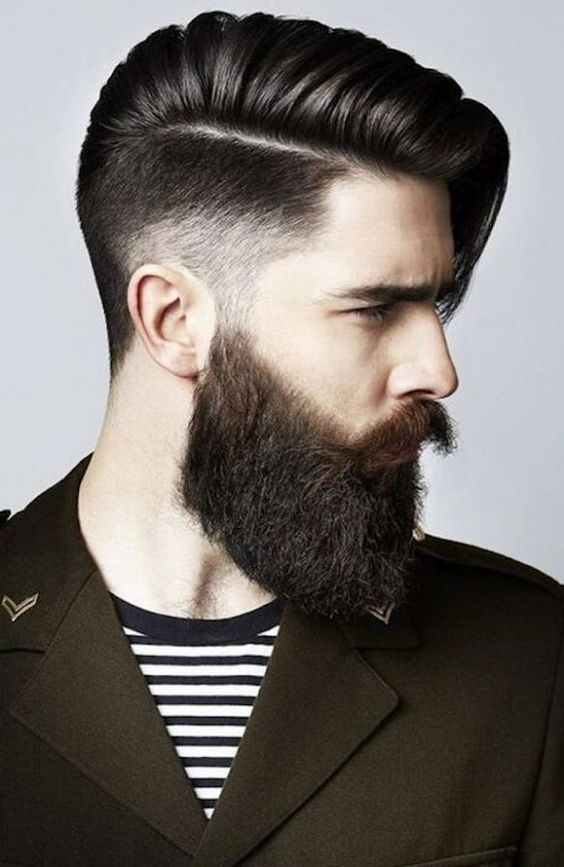 If you don't like to spike it up, this subtle style is for you. Use your gel, mousse, and spray, but instead of making spikes, sweep your hair to one side. You may be wondering how this will make the hair look flat. The trick here is to add volume to your mohawk with your brush to get a sleek look. This hairstyle is perfect for office-goers and professionals.
3. Mohawk Fade With Beard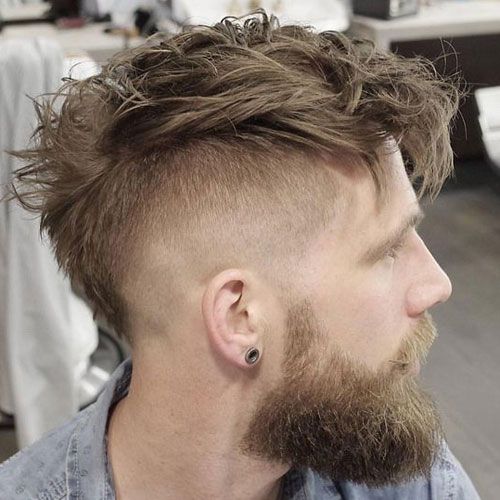 Get that fierce gentlemanly look by adding a well-groomed beard to your mohawk. The double-edged sword is a classic look for men with darker hair. Shape up your beard to suit the mohawk. This look will look stunning at parties and weddings. Take care to trim the beard so that it merges with the mohawk.
4. Thick Hair Mohawk Fade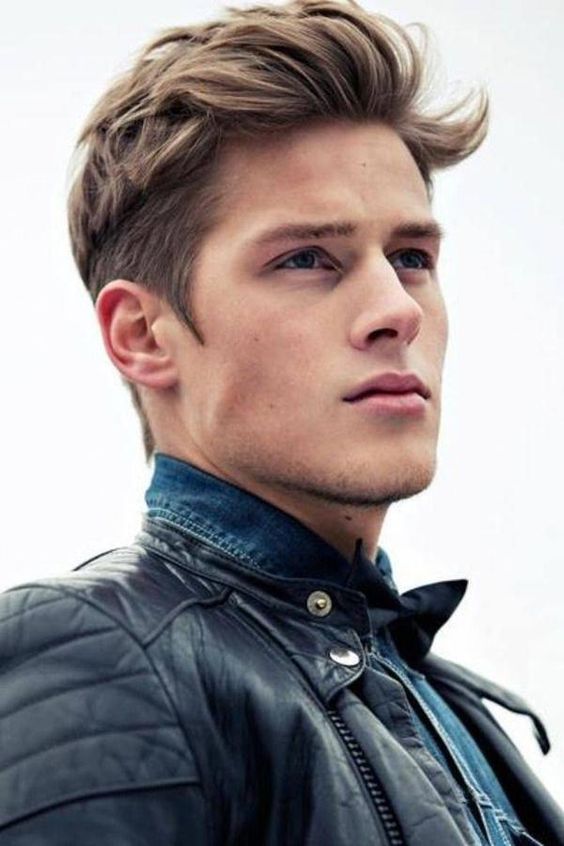 This mohawk fade is not everybody's cup of tea. If you have thick hair, then this can be your go-to style. The length and thickness of your hair will determine the desired look. Balance the thick hair with a low to mid-low fade. You'll need lots of styling gel to keep the style intact. But the results will be worth it.
5. Mohawk Fade on Blonde Hair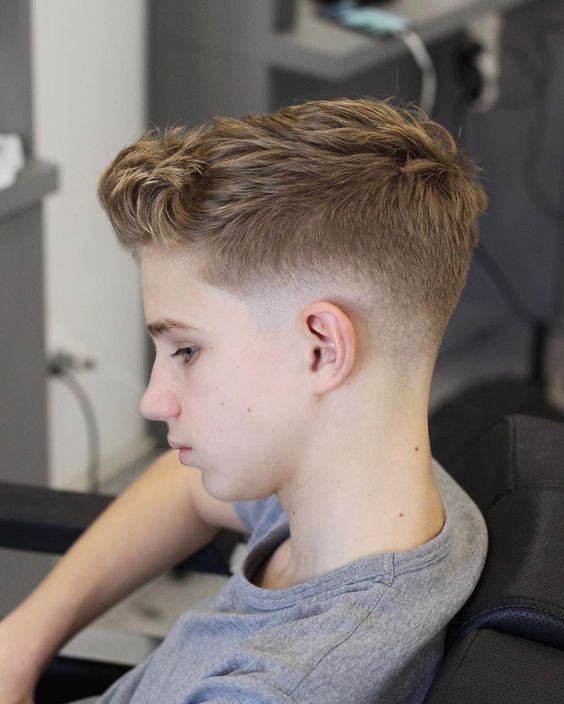 Charm everyone with a chocolate boy look that is sure to delight all. Make those shiny locks stand up in the light. Instead of having those sides clean-shaved, give it a rugged shave. This style will look great on teenagers and young adults who love the casual yet charming look. Look effortless in this hairstyle and rock the rebel without a cause vibe.
6. Taper Fade Mohawk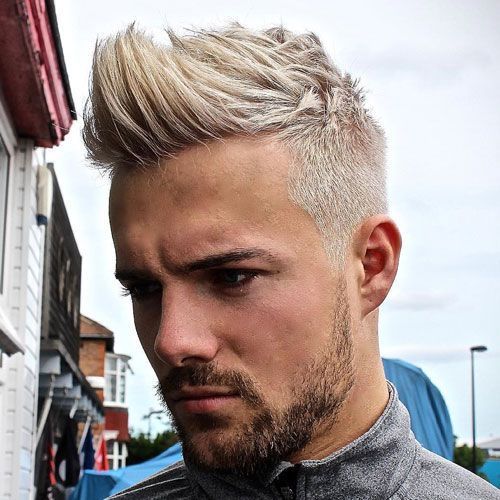 Be the ultimate trendsetter wherever you go with this careful-looking yet punky haircut. By gradually tapering the sides and keeping the mohawk mid to high, this haircut is something that you can carry every day. If you are a working professional, then this haircut is for you! The subtly sharp look will make people notice that you are a guy of many interests.
7. Low Fade Mohawk
If you're looking for a mature haircut, get the low fade mohawk for a stylish yet subtle look. The fade-in this one starts around the temple, so you'll have a lot of hair on the top. This will make your hair not look over-the-top on most days, but you're ready for parties and vacations if you gel it up. This hairstyle will give a mature look to men who like to add a little seriousness to their look.
8.
Mohawk Fade with Line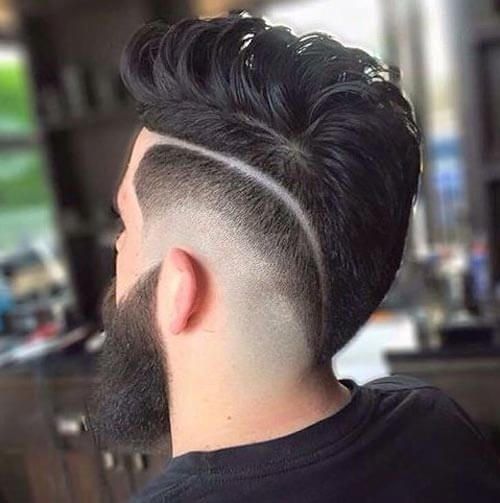 Spice up your sober mohawk with a line cut just where the fade begins. This look will add structure to your head and make your face lines sharper. This is the perfect cut for a sharp and intelligent look. Cut out the hair near your temple and start a geometric line. This style will require quite a bit of maintenance, so make sure you visit the barber regularly to keep the look fresh.
9. Mohawk Fade for Curly Hair
Do you have drool-worthy curly hair but think Mohawk won't suit your hair type? Have a look at this hairstyle and run to your barber! Go for a high fade to keep those curls rolled up in the air. This messy and gel-free look will add the punk look from the 80s. Reinvent it with cool summer styles, and you'll be the talk of the town.
10. Mohawk Fade for Straight Hair
This is the most versatile style you can go for. Use many styling products such as gel, mousse, and spray to play with your straight hair. You can spike it up or put it down on either side. The fade can range from high to low. This style is a serious fashion and will look great on men in their 30s and 40s.
11. Mohawk Fade for Short Hair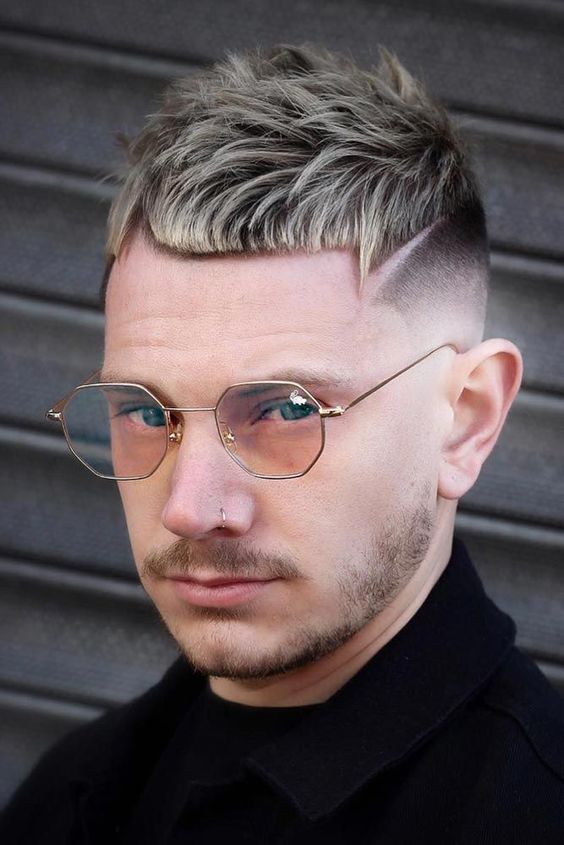 If you've always maintained short hair but are looking forward to a mohawk, this fade look is for you. With gradient hair on the side, your short hair won't look like it popped out of the blue. Use gel and spike up your hair. This will give a boy-next-door charm to your look.
12. Curve Fade Mohawk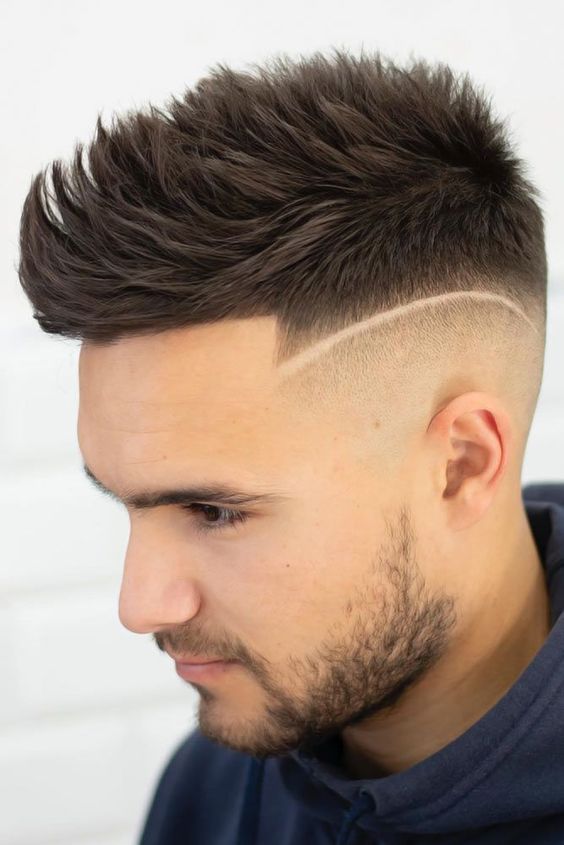 Shape your fade in a curve if you want to add a unique edge to your mohawk cut. Start the curve around your ear, keeping the hair near your neck longer. This will make your head look round. This fade is a hit and a slight change from the regular mohawk. Style your mohawk in any way you like, and it will suit the fade.
13. Mohawk Fade for Black Men
Black men worldwide are trying out the mohawk fade on their hair type, and it's working wonders. If you have naturally thick and dark hair, get a high fade. The Mohawk will require zero styling products, and you can just sport the unruly messy locks. This look goes best with some facial hair and aces the funk-rock vibe!
14. Mohawk Skin Fade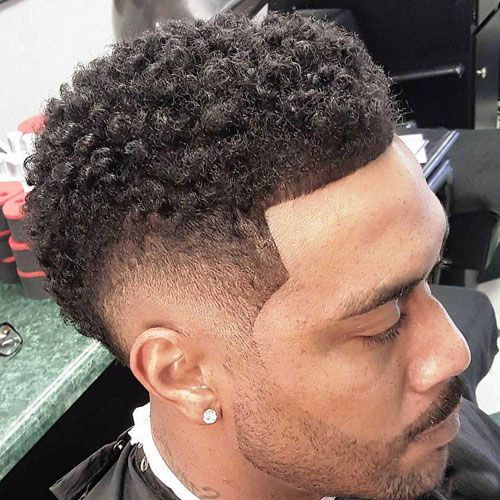 If you want to try out a bold look, experiment with the skin fade. Start the fade high and keep the mohawk short for a bolder look. If you think that won't look good, start the fade low but make it short as you progress. This will bring out your sharp features, and you can pose for a sexy, brooding look.
15. Afro
Mohawk

Fade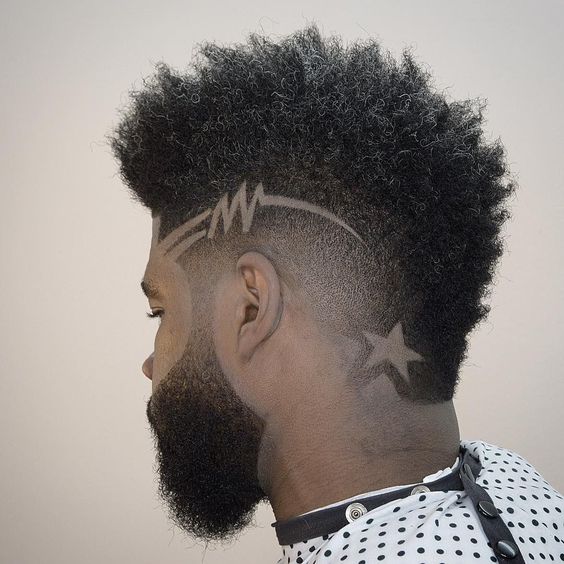 Compliment your afro with a fade and rock both worlds. A bold tapering fade will add sharpness to the afro. You will not require too many styling products as your afro will give the thick standing look of the Mohawk. This summer look is for short hair and will suit teens and young adults.
16. Edgy Wide Mohawk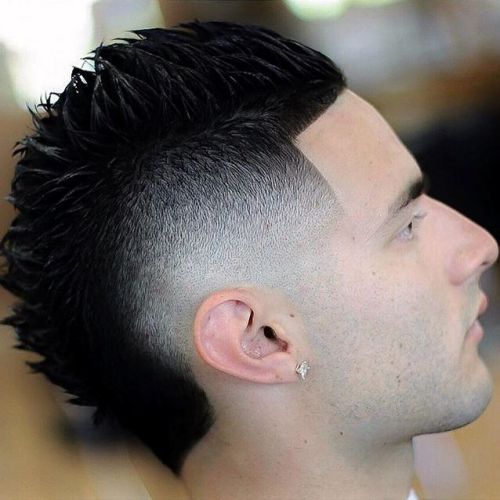 If you want to look like the king of punk, then go for this edgy wide mohawk. Take the mohawk till the start of your neck and get a mid-fade to maintain the volume. This look cannot go with professionals, so be careful while going for this contrasting look. Top it up with a beard, and look like a punk god.
17. Mohawk Cut With Design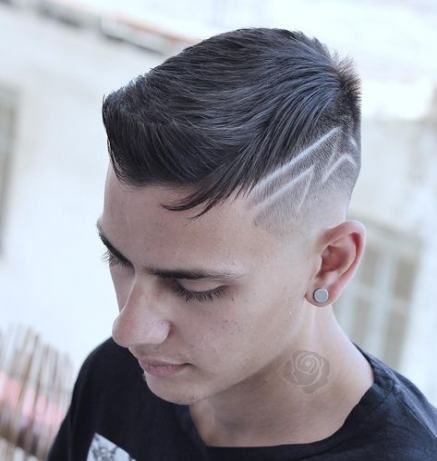 For yet, another funky and rebellious look, get a little extra with your fade and give it an excellent design. Shave lines in any pattern to make it stand out. Just remember that to maintain the design, frequent trimming will be required. Ensure the barber is trusted as you don't want to mess up the design.
18. Mohawk with Extra hair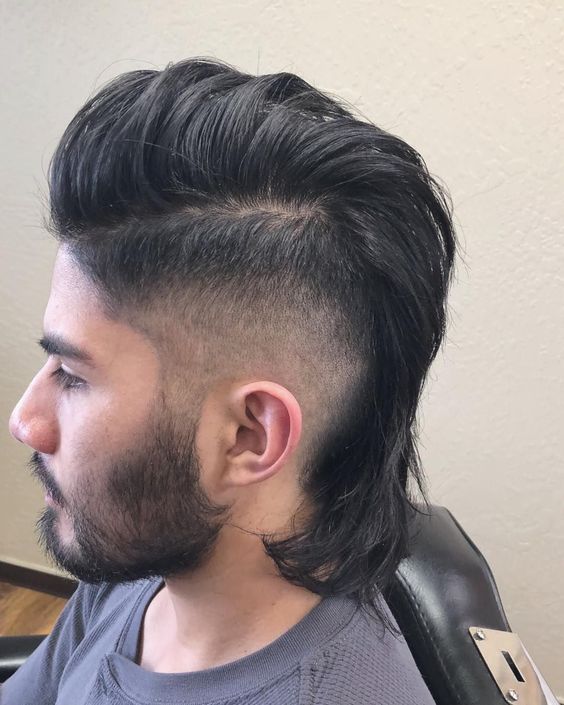 If you want to try another rock star look, get a spiky mohawk at the front and leave the hair back long. The edginess of this look is sure to turn heads. Go for a low fade or a skin fade to make the mohawk stand out. This look will look great with some black nail paint and piercings.
19. Fluffy Mohawk Fade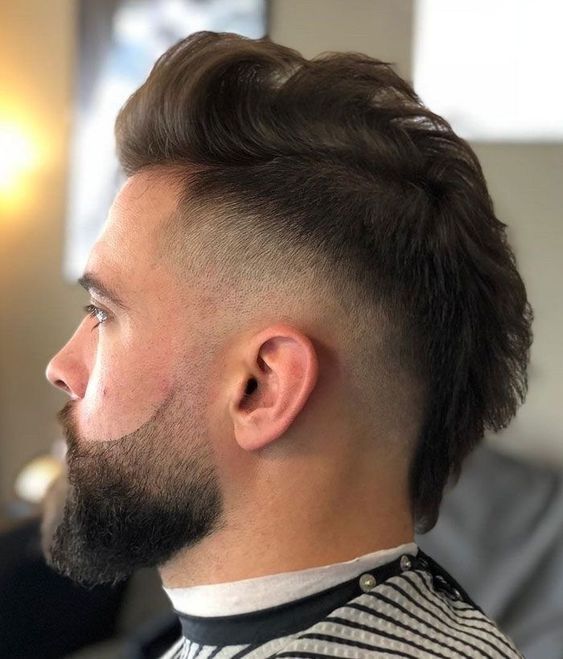 If you have long, smooth hair and do not want to eliminate them, this haircut is a boon. Cut the mohawk evenly throughout the length of your head. Use very little gel to make it stand up at the back. Keep the fade high to add volume to the style. Merge the haircut with your beard to make it look classy.
20. Textured Spiky Mohawk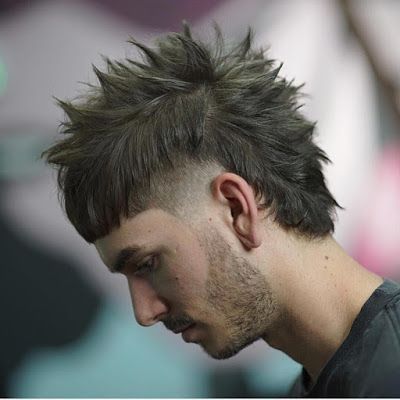 Give a unique style to the Mohawk by making locks of hair stand up and stand apart. This textured look will look great on short hair. This look is a winner as blending in with a high to low fade will make it suitable for a casual yet trendy look. Check out the picture to understand the style better.
21. Mohawk Fade Haircut with A Pompadour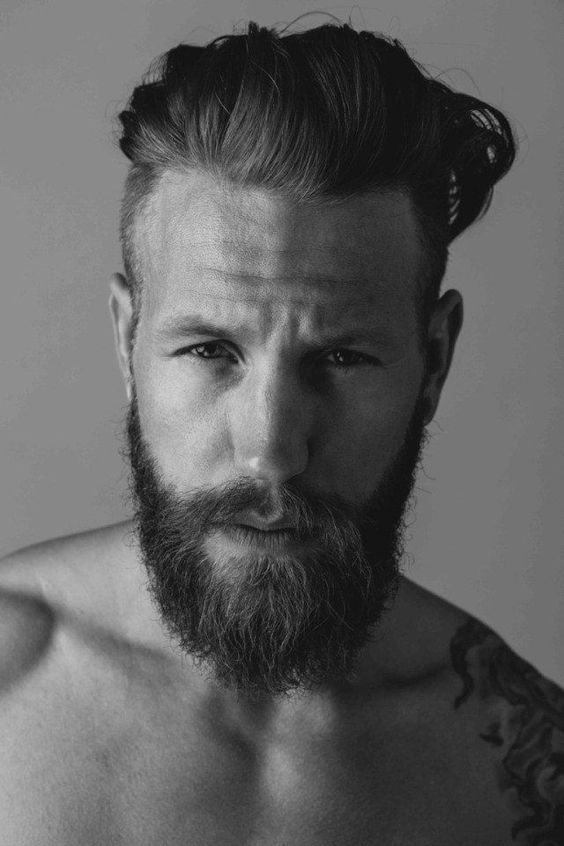 If you wish to ace the messy and unkempt look, then give a pompadour effect to your mohawk. Use styling products to add volume and shine to your hair. Play with your hair or leave it just the way it is. This, coupled with a gradient on the side, will make the heavy top balance with the sides so you can look as dreamy as ever.
22. Mid Balding Fade Mohawk
The trick for this look is to start the fade from the temple until the middle of the head. Shave the rest. This textured look can be given to Mohawk to create the perfect unconventional look. Since this style is easy but elegant, you can carry it everywhere. If you're a student or a working professional, this look will strike everyone's eye, but they won't be able to complain.
23. Undercut Mohawk with Hard Fade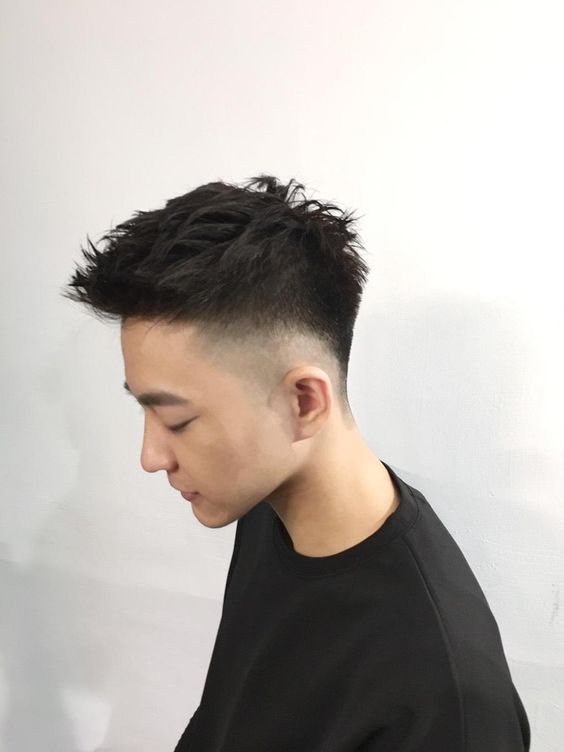 In this style, the surface area for Mohawk is less, and the fading area is more. Spike up the fading area to give it a hard look. This mohawk will look good only on long hair. Make it prominent by adding a clean line at the start of the fade. Even when your hair starts to grow, it will look stylish with some trimming.
24. Low Fade with Faux Hawk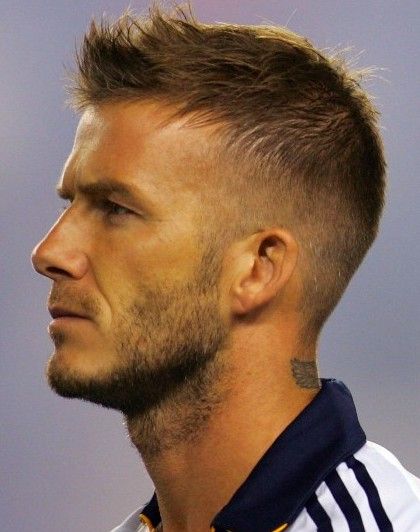 If you want a non-punk, work look, this haircut will look stylish and not boring. This combination of faux hawk and low fade is a ride back in the past. Your faux hawk mohawk with a high fade is an evergreen style that will add just the right amount of play to your look. This style will look great on beaches and in a hot climate.
25. Dreads with Low Fade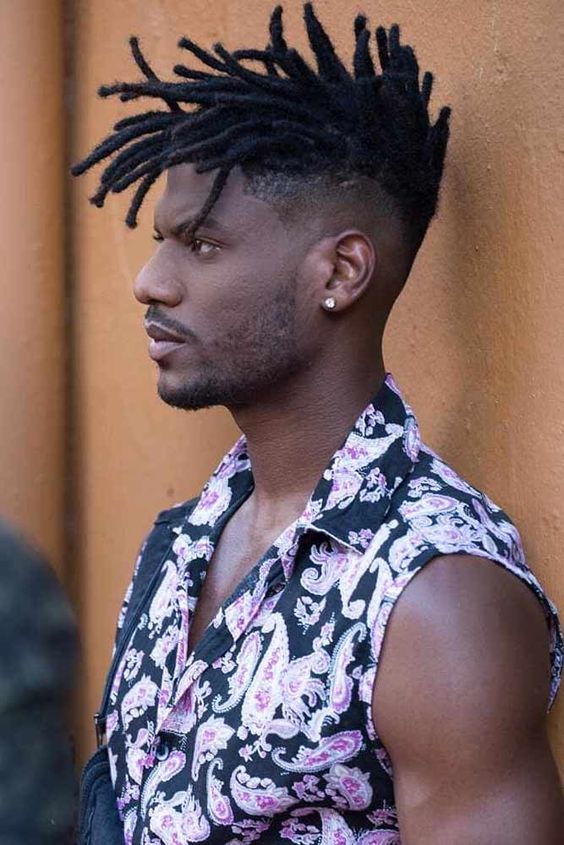 Dreads give your hair all the edginess possible. What's better is dreads with a low fade on the sides. This will make for a beautiful balance of long and short. Do not cut the fade too short, as the contrast will look striking to the eye. This look will give you the hip-hop style of the 21st century, and you can be sure to turn a few heads at this look.
26. Twist with Low Fade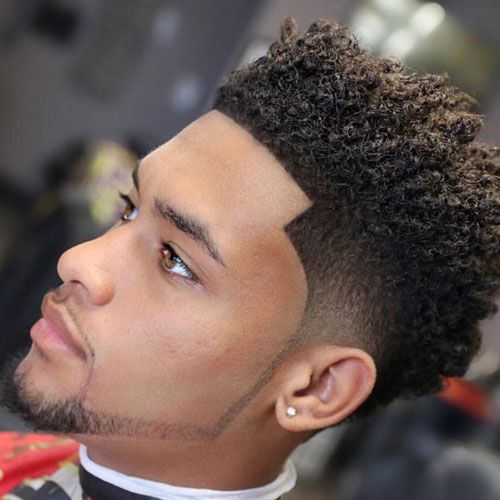 If you do not have hair long enough for dreads, go for twists with a low fade. This is a much subtler look and will go if you have professional work. The fade will give the twist a sharper and cleaner look. This neater version of the twist is a trend-setter for the new-gen working professional who is smart and edgy.
27. Mohawk Part Fade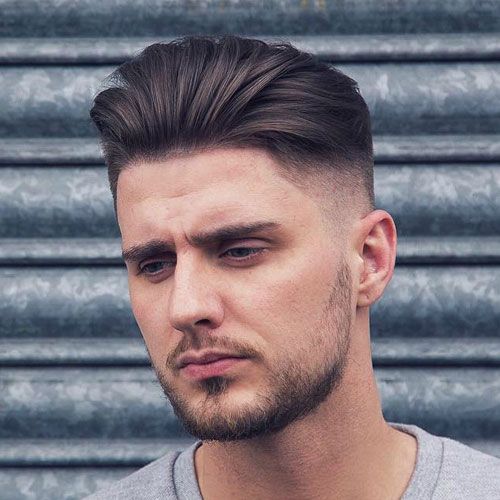 If you do not want to let go of those luscious smooth locks, add a twist to your simple look with a low fade at the front. Use a trimmer or a clipper to fade the hair to the middle of your head. You don't need to spike up the Mohawk, as it will not go with the settled side hair. This look is great if you want to keep the long hair and sport a mohawk with a fade.
28. Frosted tip low fade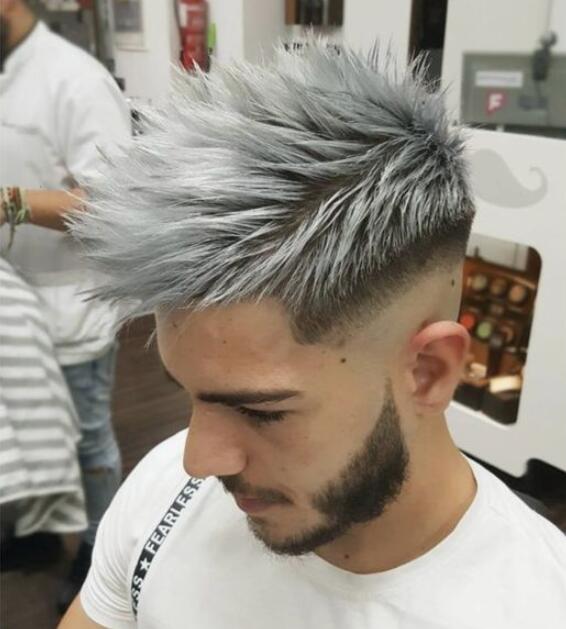 If you want to go for a dreamy look, add a frosty color at the tip of your mohawk. Go for a short mohawk with a low fade. This will look great if you have light-colored eyes. The frosty tips will also add roughness to the look. Style this with dark clothes, and your hair will stand out and give you a handsome look that will make everyone drool.
29. High Fade and V-Shape Mohawk
Go for a completely new look by styling your mohawk in a V. Taper the mohawk towards the end to give it a V shape. Spike the hair towards each other to finish the look. This will look great on colored hair as the shape at the back will be more prominent.
30. Long Mohawk with High Fade and Beard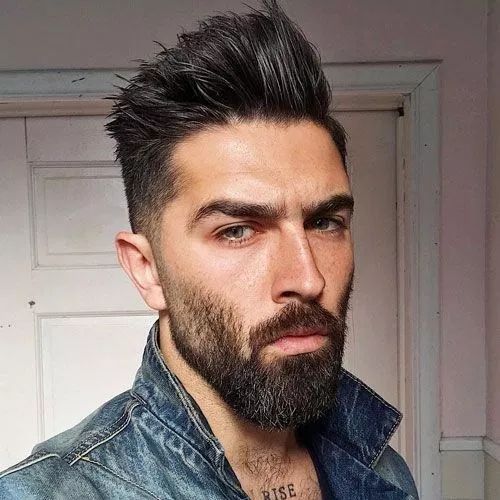 If you're looking for a gentlemanly look, cut your long hair into a mohawk and give it a spike. High fade will make the hair look sleek. Go for a tapering gradient. Here is a word of advice, though – this style is nothing without a longish beard. The beard should also be tapering. This will make your face look a tad bit long and add the old-school class.
31.
Burst Fade Mohawk
If you are looking for a haircut to show off your thick locks, a burst fade is just for you. This is a haircut similar to a drop fade, but this cut is left longer at the neck instead of continuing around the head.
32. Mohawk Fade Haircut For Natural Curls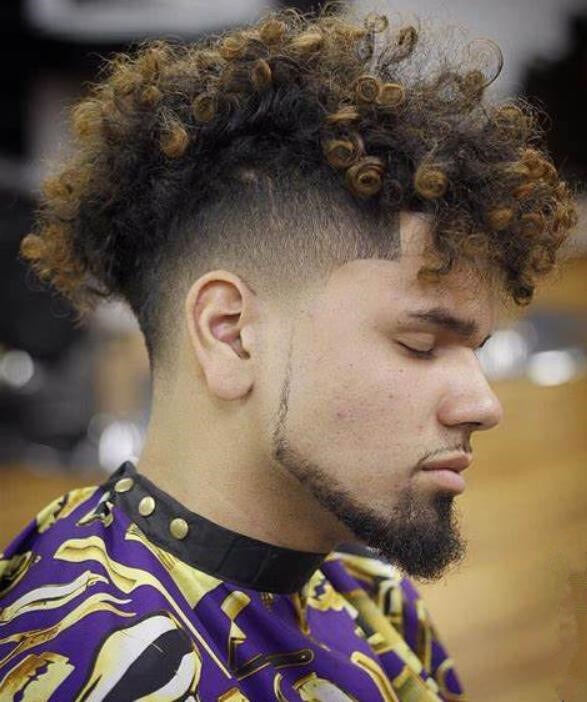 The mohawk fade is an excellent haircut for men with gorgeous naturally curly hair. This cut works for all types of curly hair. It can bring volume along with natural texture. You can also add some fade designs to add character.
33. Mohawk Fade Haircut with Designs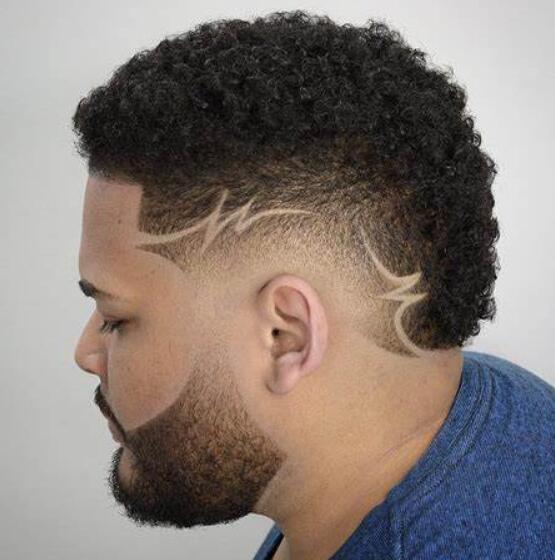 This design works well for men with Mohawk fade. You can try some other cool designs.
34. Mohawk Fade for Medium Hair

The mohawk fade has become popular nowadays. It works well whether you have straight, thick, wavy hair, especially for medium hair.
35. Mohawk Haircut with Temple Fade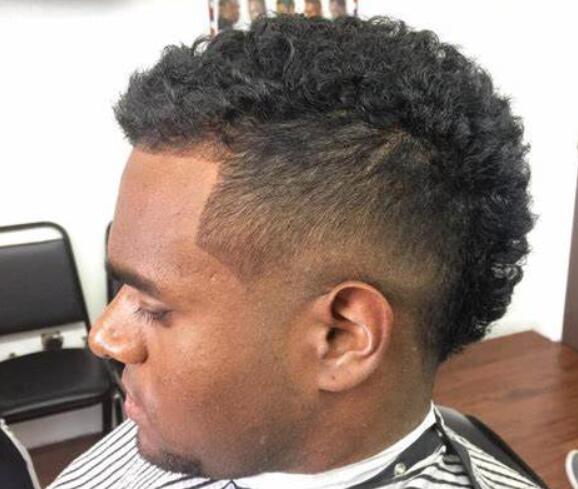 The temple fade is also known as the Blow Out or Brooklyn Fade, that is very popular in the early '90s. This type of haircut where your hair gradually fades into the skin around the temples. This haircut leaves some room on the rest of the head.
36. Bald Fade Mohawk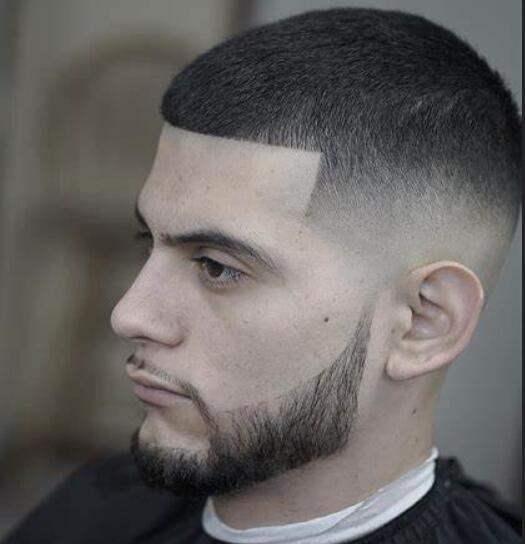 A bald fade is also known as a skin fade. It usually leaves long hair on the head's top with shorts closer to the neck. The gradual shorter length of hair will show the 'fade' effect. Bald Fade Mohawk can be cut low, medium, or high. This haircut can make you look very cool.
37. Mohawk Haircut With A Beard Fade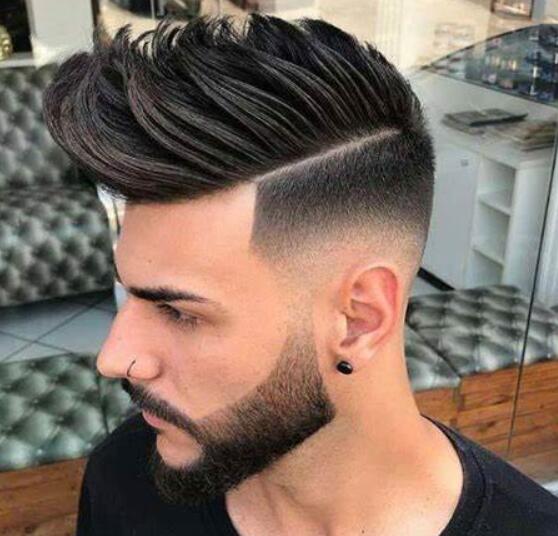 A beard fade is similar to the fade on your head. A faded beard with Mohawk can make you look cool and trendy. However, you should know this haircut requires a lot of maintenance.
38. Hard Part
Mohawk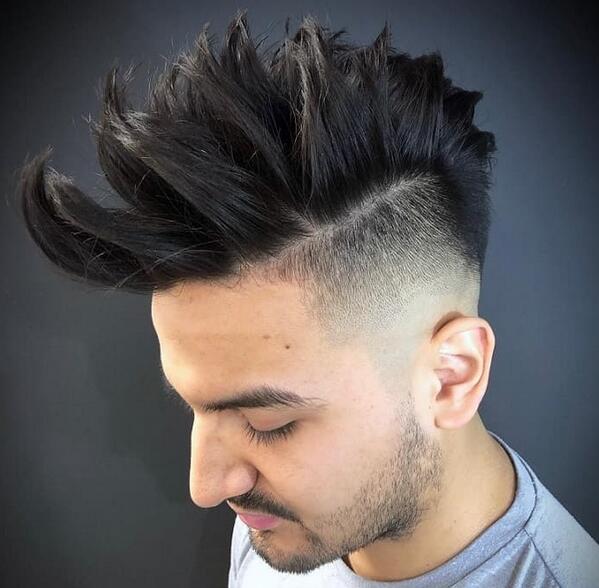 The hard part is a modern haircut for men. This cut divides your hair into two sections, with the sides left short and the parting distinctly visible. This hairstyle matches well with Mohawk and spikes.
39.
High Taper with Long Mohawk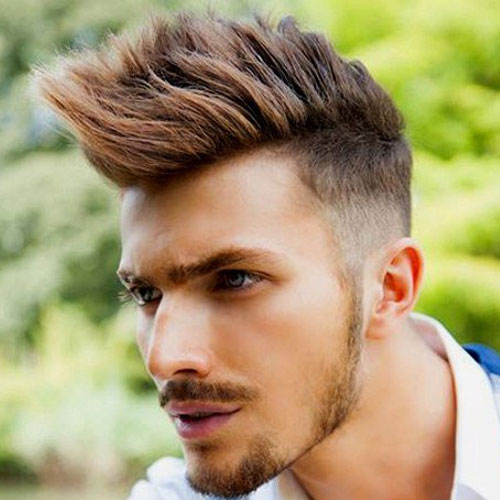 The mohawk fade allows you to keep your hair length. A taper fade highlights contrast on the sides and full facial hair.
40. Two-Toned Mohawk
This Two-Toned Mohawk is a very trendy and edgy hairstyle. You can change the color according to your preference.
41. Side Parted Mohawk With A Design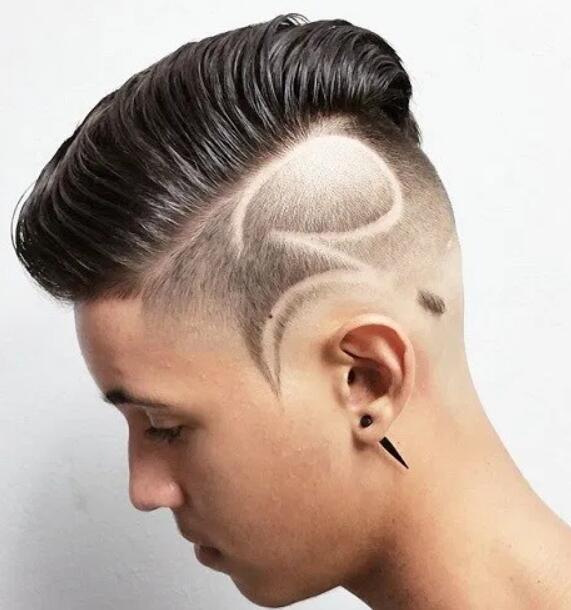 This Mohawk haircut has mid-length hair on top with a low skin fade on the side. The excellent design makes this haircut very trendy.
42. Swept Back Mohawk Fade

This Mohawk Fade haircut is very classy and elegant. You need to sweep back the hair on the top of your head. This is a hairstyle suitable for participating in a formal event.
43.
Mid Fade Mohawk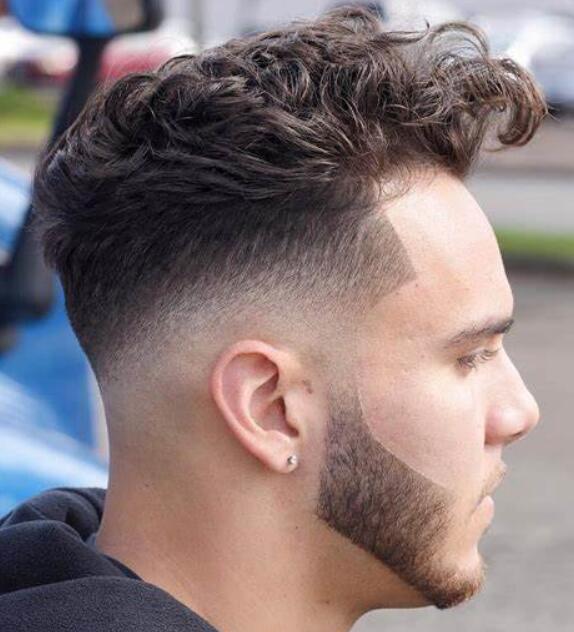 This mohawk haircut with a mid-fade is not too conservative and not too daring. It is a medium haircut that looks fashionable. It is very suitable for people in business.
44.
Drop Fade Mohawk
The drop fade mohawk is a new haircut that gives you a unique and stylish style. This haircut curves around the ears and drops down to your neck. It features a drop-like shape on the back of the head.
45.
Comb Over Mohawk Fade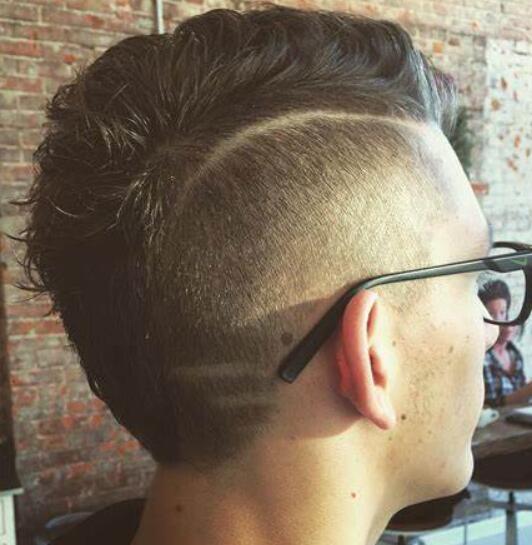 This haircut comes with a mohawk on top and a comb-over faded side. It looks chic and fashionable.
46. Short Spiky Mohawk Fade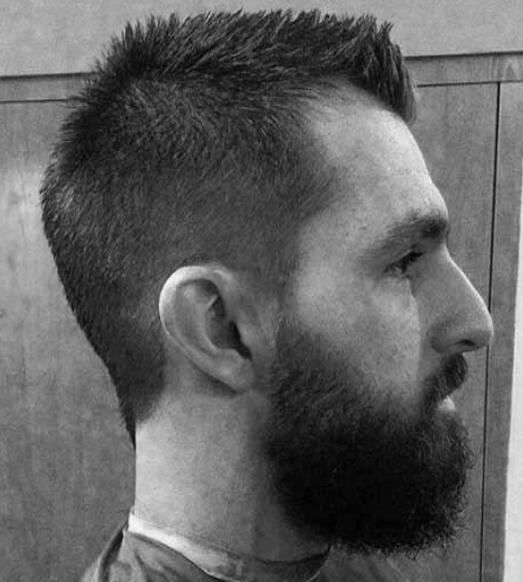 47.
Wide Mohawk
The wide mohawk fade is an excellent haircut for men. It can be styled with short or long hair, a taper fade, or an undercut.
48.
Long Wavy Mohawk with Beard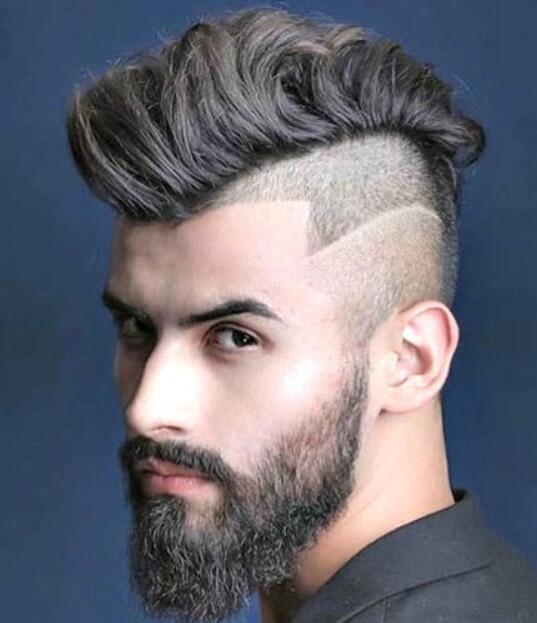 49. Faux Hawk Mohawk for Long Hair
50.
Thick Mohawk Fade with Edge Up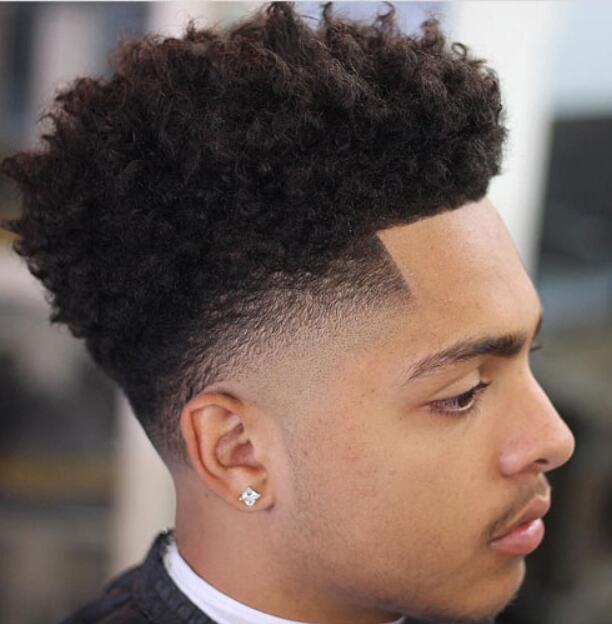 FAQs
1. How do you style a Mohawk fade?
Styling a Mohawk fade involves styling products to create the desired shape and texture on the top strip of hair. Depending on individual preference, the hair can be spiked up, styled into a point, or slicked back. The faded sides and back require minimal styling and can be left as is or styled with a light product.
2. Is a Mohawk fade haircut high maintenance?
The maintenance level for a Mohawk fade haircut can vary depending on the desired length of the top strip of hair and the chosen fade style. Regular trims and upkeep are necessary to maintain the desired shape and keep the fade looking fresh.
3. Can a Mohawk fade be suitable for formal occasions?
While a Mohawk fade is often associated with a more edgy and casual look, it can be adapted for formal occasions. Styling the top strip of hair neatly and using appropriate styling products can create a more polished appearance suitable for professional or formal events.
4. How do you choose the right Mohawk fade style?
When choosing a Mohawk fade style, consider factors such as face shape, hair type, and personal style. Consulting with a skilled hairstylist is beneficial as they can provide recommendations based on your specific features and preferences.